Chic And Elegant Contemporary House With Exposed Concrete Beams
An elegant contemporary house with beautiful concrete beam decoration can be so attractive. It has special texture of cement layer. Inside Out Architecture designed this kind of house that has location in Clerkenwell, Central London. This house project was named as the Warner House.
Ceiling is constructed by using the raw concrete material. This surface is not painted to show its original structure. Exposed concrete beams are crossing under the ceiling to strengthen the construction. We have to observe this attractive residence more!
The main area of this concrete house design consists of several functions. There are the living room, dining room and kitchen section. Each part is not separated by wall but only by its furniture arrangement. Living room has sofa decorating the area located near the windows. Dining room and kitchen are adjacent each other so that it can be accessed easily. At the beautiful dining room, we can see the natural wooden table surrounded by some chairs. The kitchen is built in steel material in grey color scheme.
If we see the entire room decoration, besides of the concrete ceiling we will find flooring decorated in light brown hardwood for the whole house's ground. Windows are designed in white color in wide concept. This will let the room bathed in sunrays. Moreover, the air will be able to circulate well. These two things have a good effect for the residents' health. Wall is also not polished. Architect left it unpainted to show its authentic feature.
This house also has some shelf arrangement. By using this shelf, resident can keep small things there. This way, house will become tidy because all is stored in its place. At the house corridor, we can see the white shelf to keep many kind of books. This shelf also has painting decorations attached. Architects can also use the concrete beam design to plan the house before doing the construction.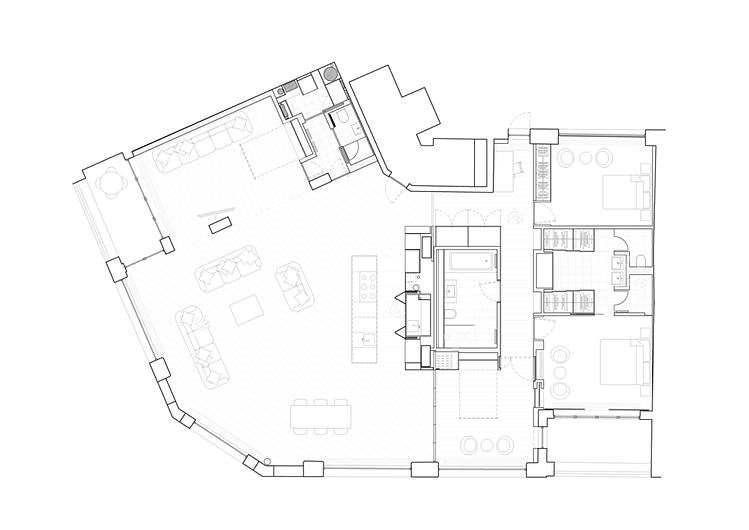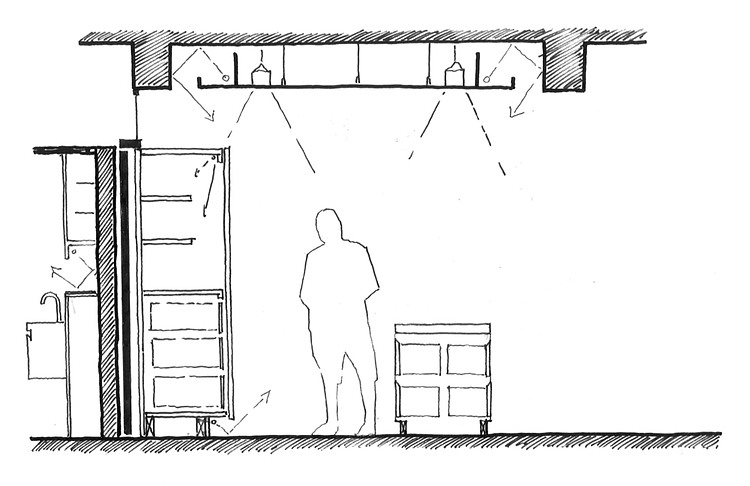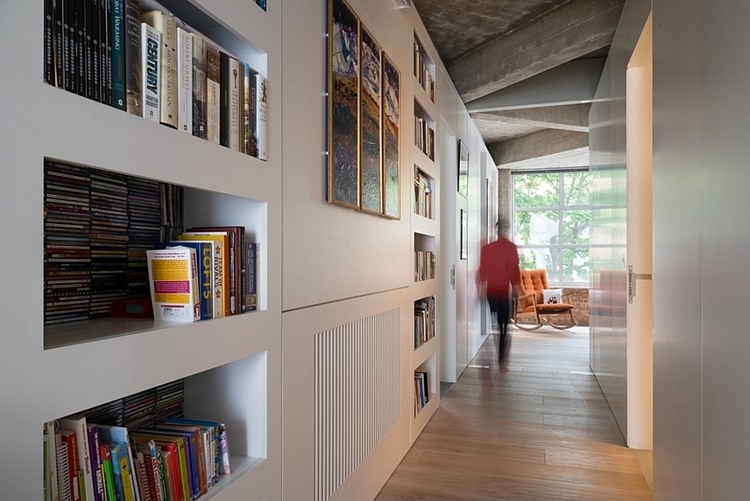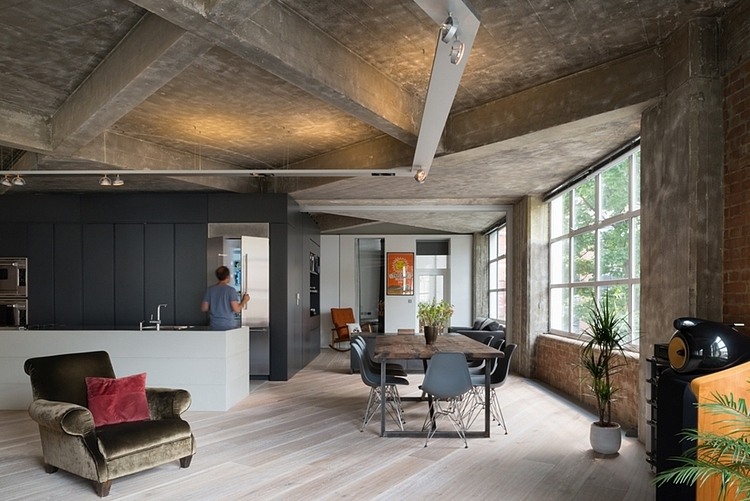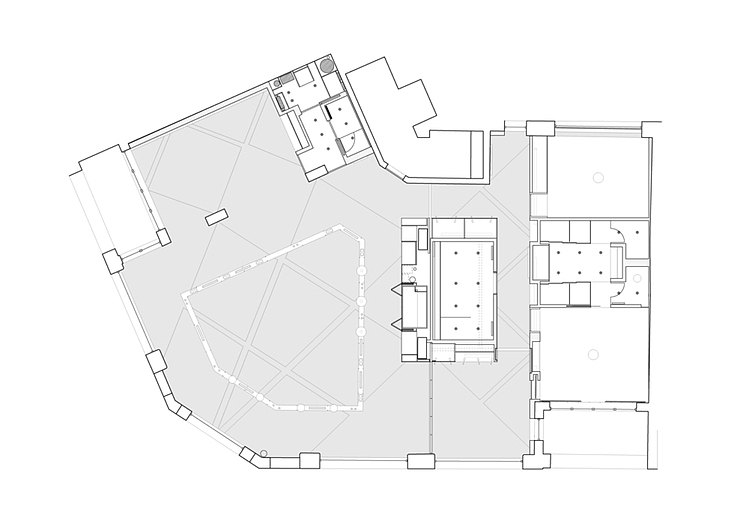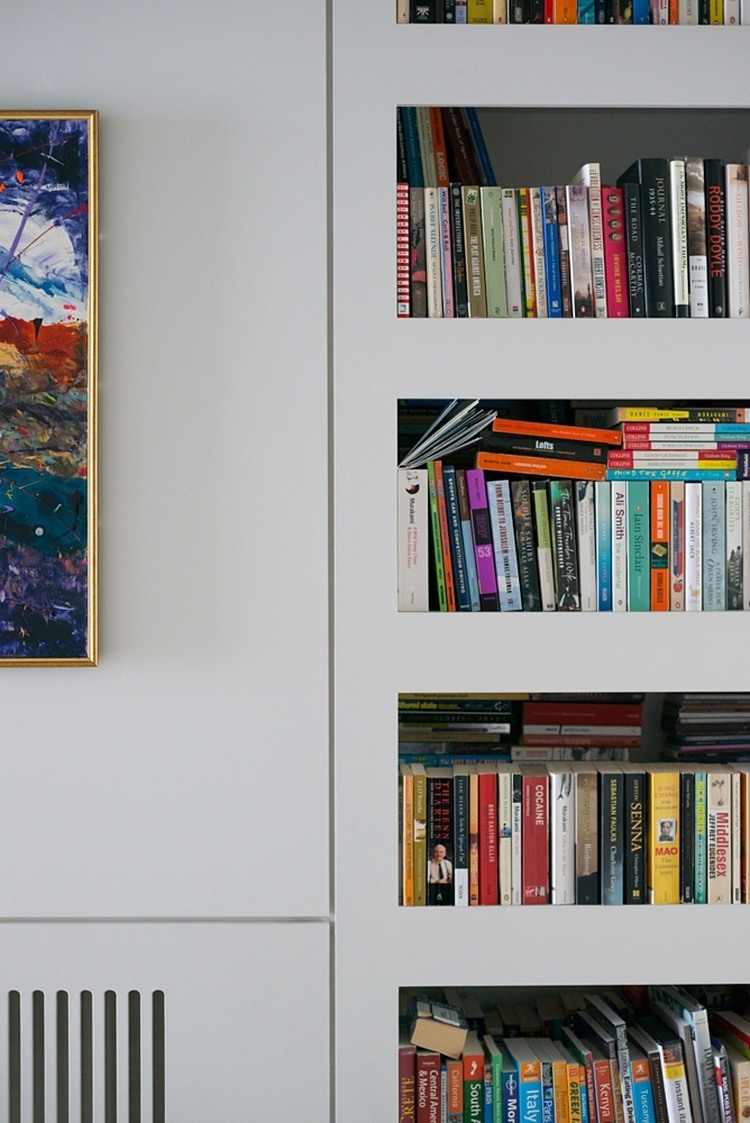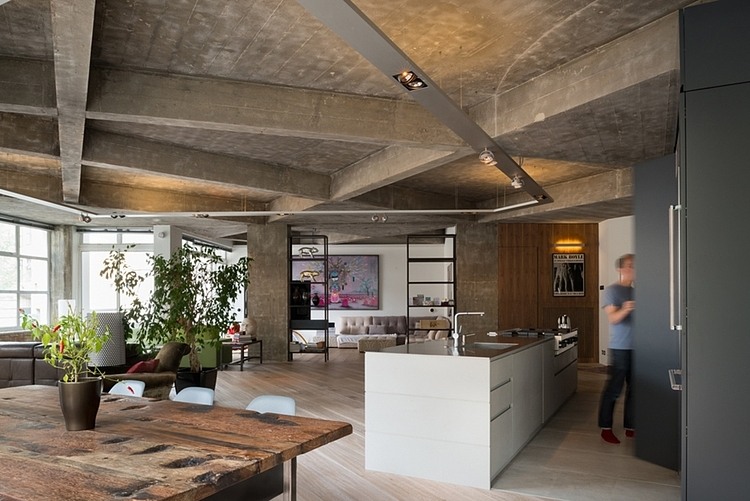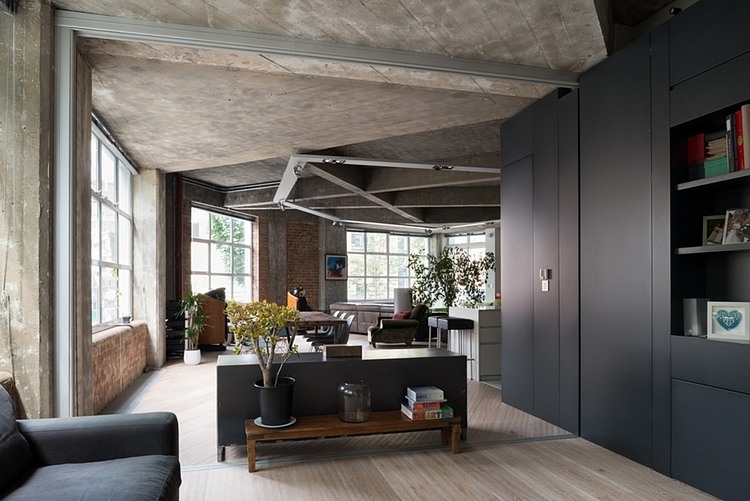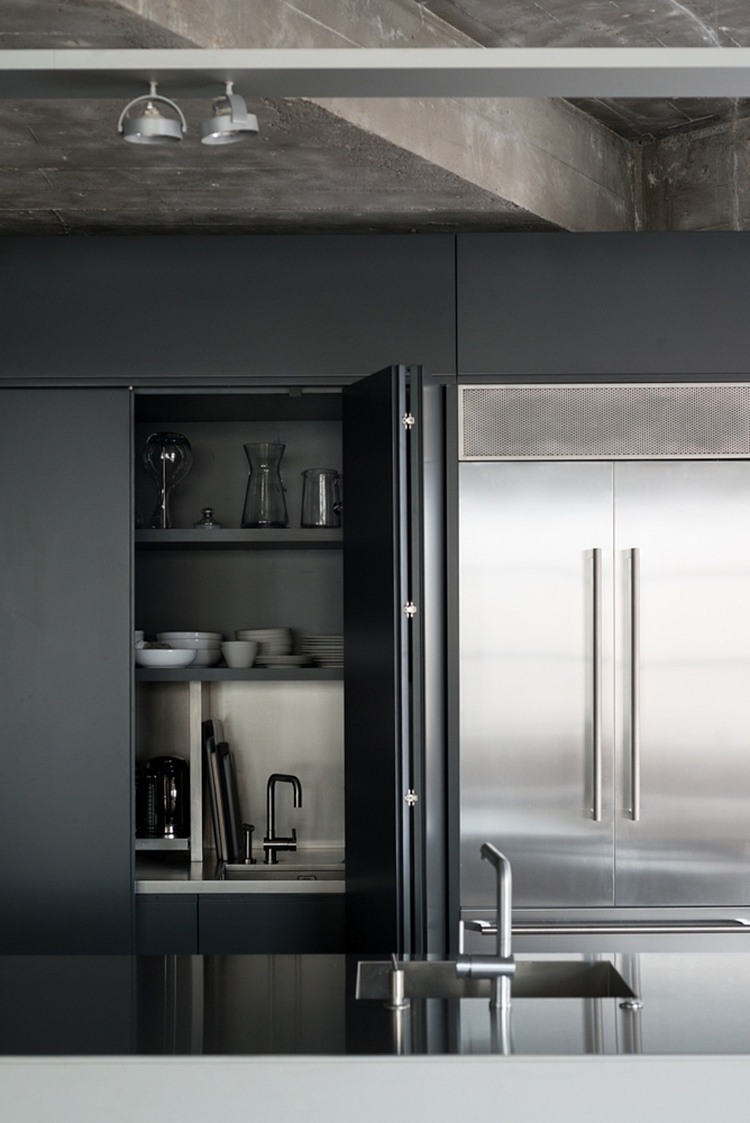 View the complete gallery
Share your Thoughts!