Mesmerizing Glass Contemporary Home With Striking Unique Exteriors
An architectural firm from Korea, called Moon Hoon has created Vi-Sang House which focuses on the main aspect of striking unique architecture. This is made into a mesmerizing contemporary home located in Gyeonggi-Do, Korea. These days, people get more creative, especially when it comes to home exterior and interior design or architecture. Main design is about zigzag shape of building, in which it is applied for second floor, whereas first level is created from glass materials.
This Vi-Sang House project as mentioned above, has zigzag building shape for second level, which is also mainly painted in white color scheme. Even though the exterior wall is not dominated with large sized windows but there are lots of mini glass embedded to wall in random order for completing unique architecture design. Foundation is strong enough and consists of stone deck and concrete in base. Abundant amounts of pebbles are scattered around house, as part of garden arrangement.
Rooms inside are designed in clean cut theme, which can be seen from white walls and ceiling, until shiny flooring surface. On beautiful living room, attach light wood made into wooden bookshelf and arrange this item on top of bench as well.
The bench is created from light wood and is filled with fluffy red cushions. The zigzag building is seen in first floor too, with glass wall in same architectural line. Staircase then is chosen to be built from light wood stairs and also glass guardrails.
Even in second floor, add soft red cushions on top of light wood bench. Place this near glass guardrails separating from high ceiling area of first floor. For flooring part, choose furnished wood. After that, attach light wood board on the other side, floating in the air near bookshelf below. In this area, people creatively made home theater as screen is made from white wall. Then, modern architecture design is applied to interior too.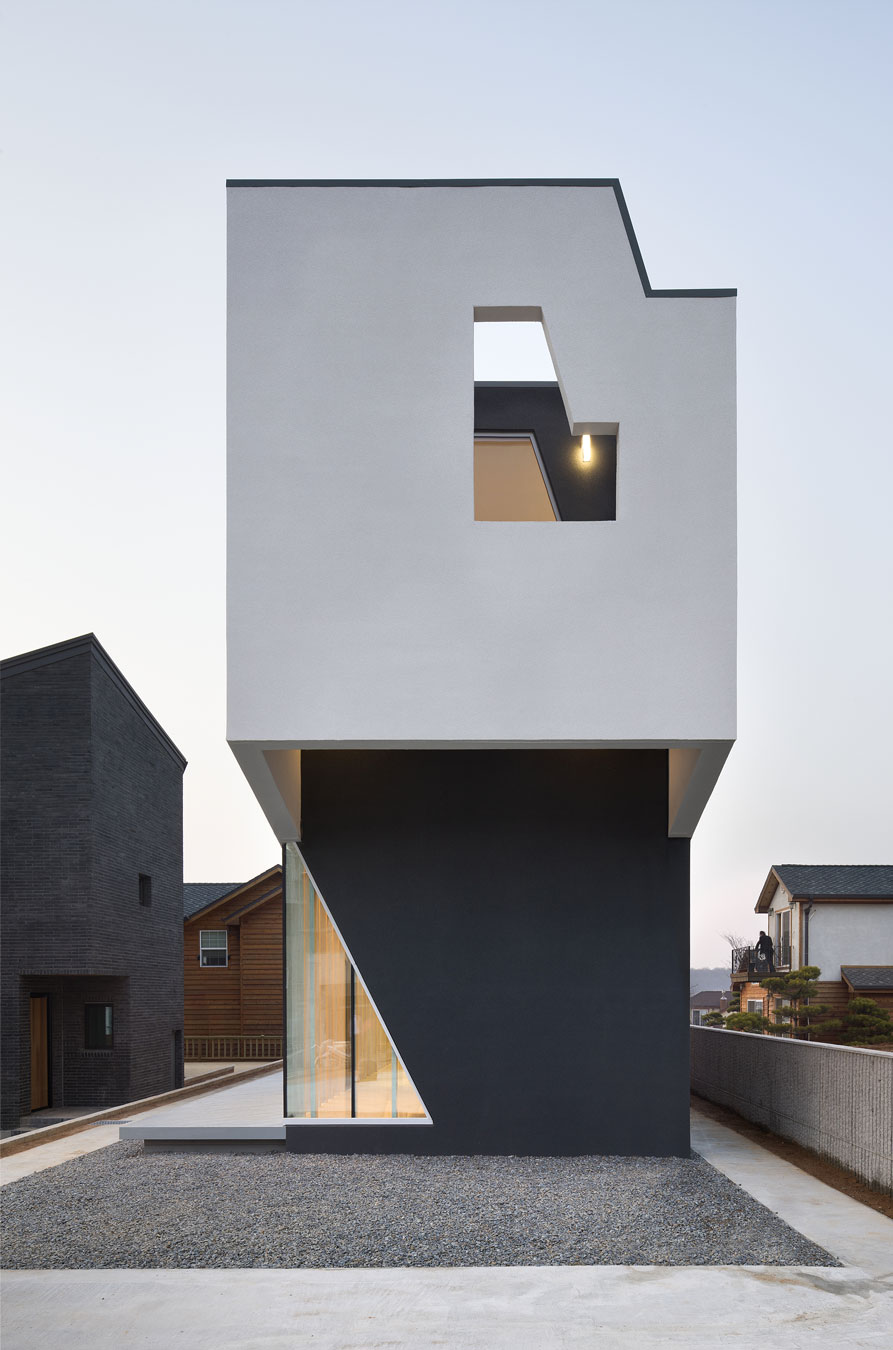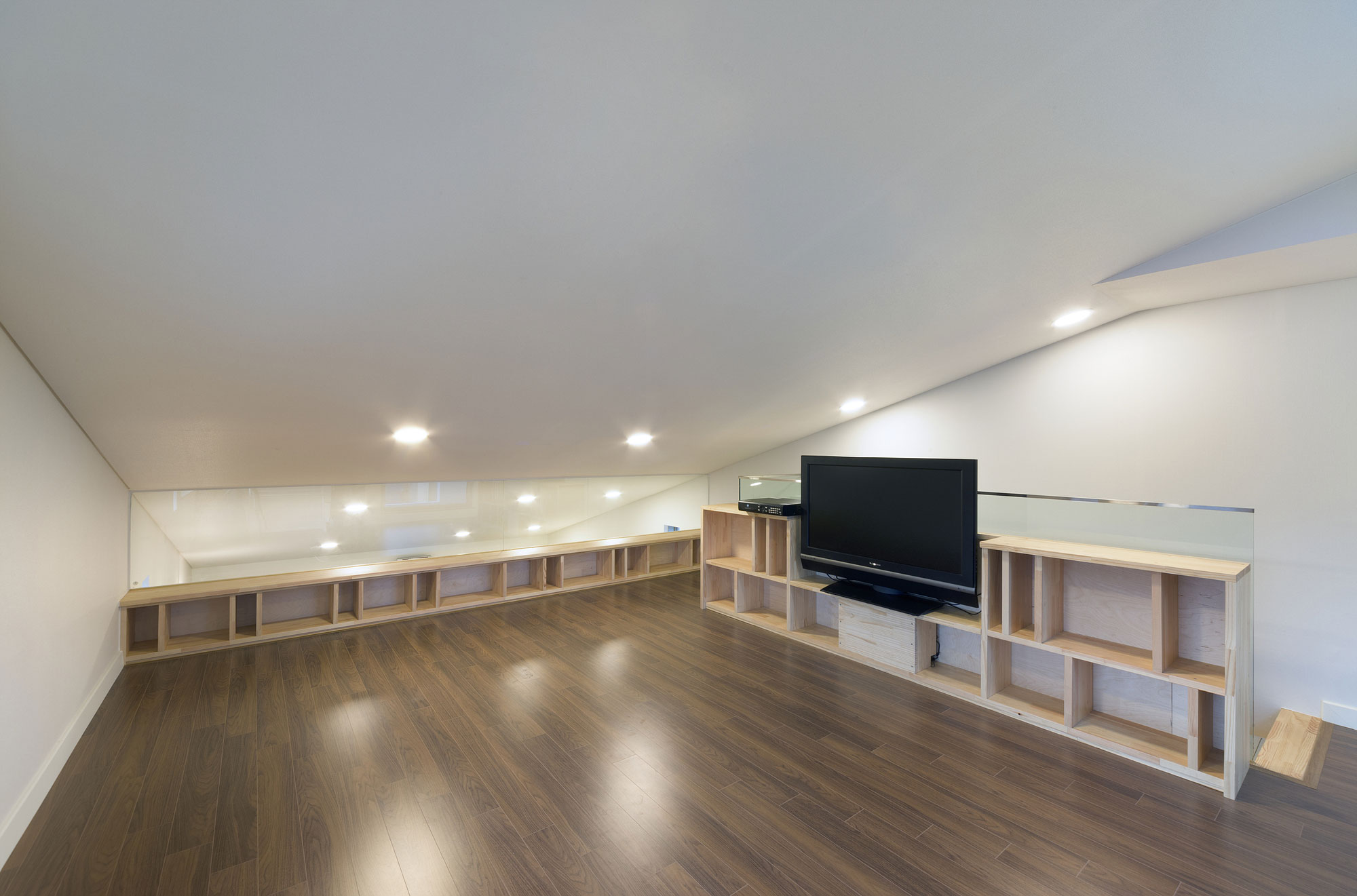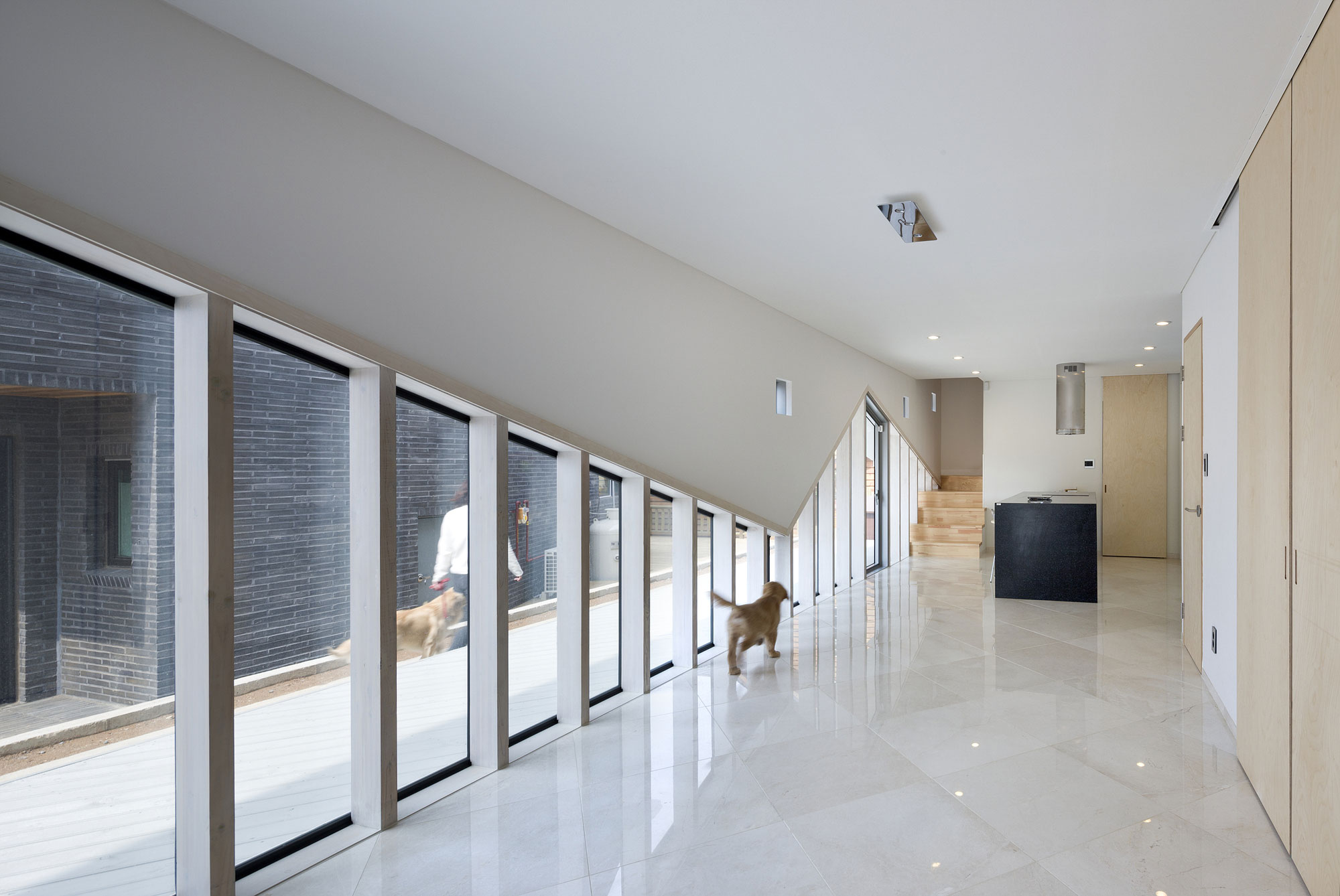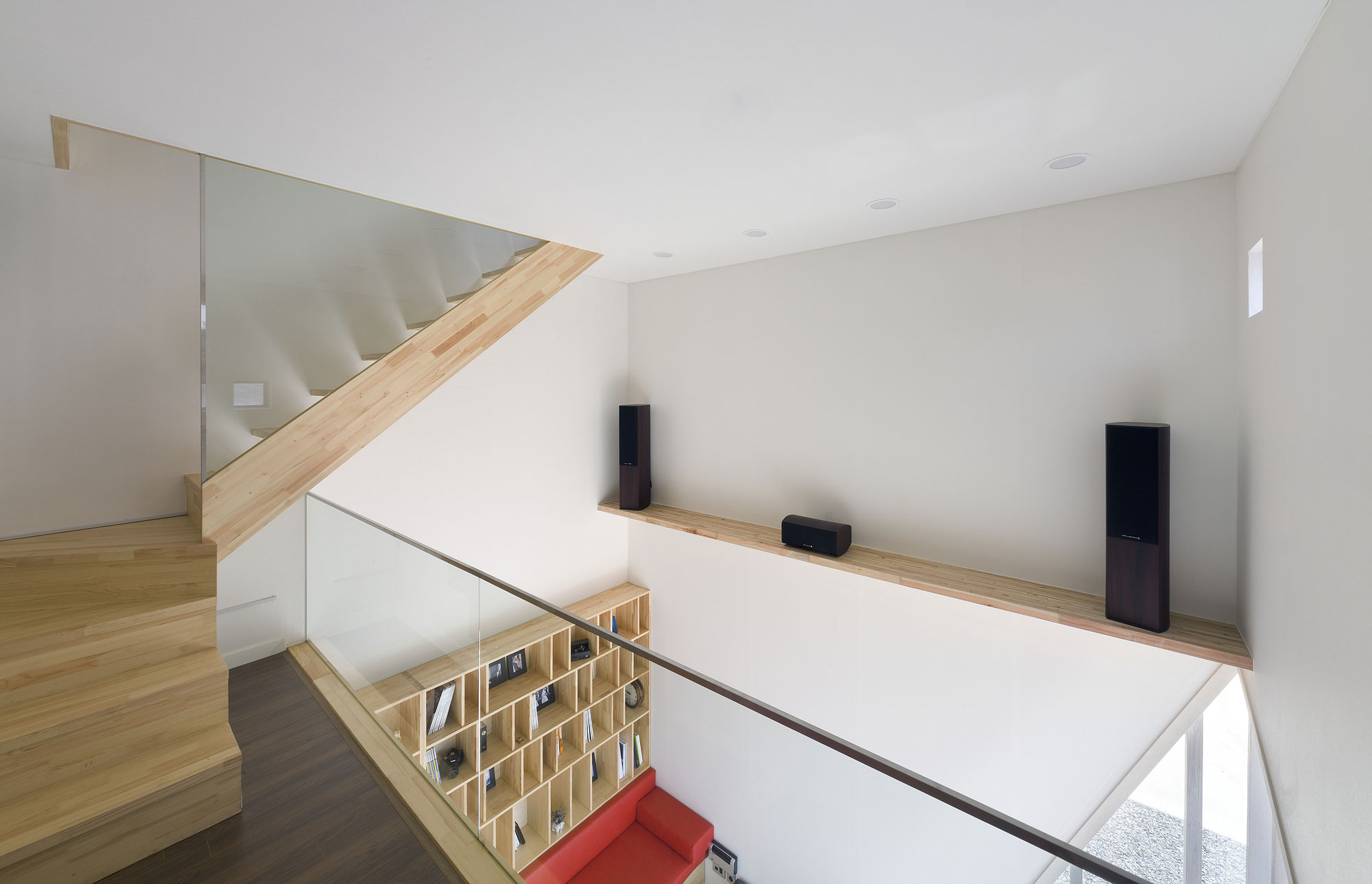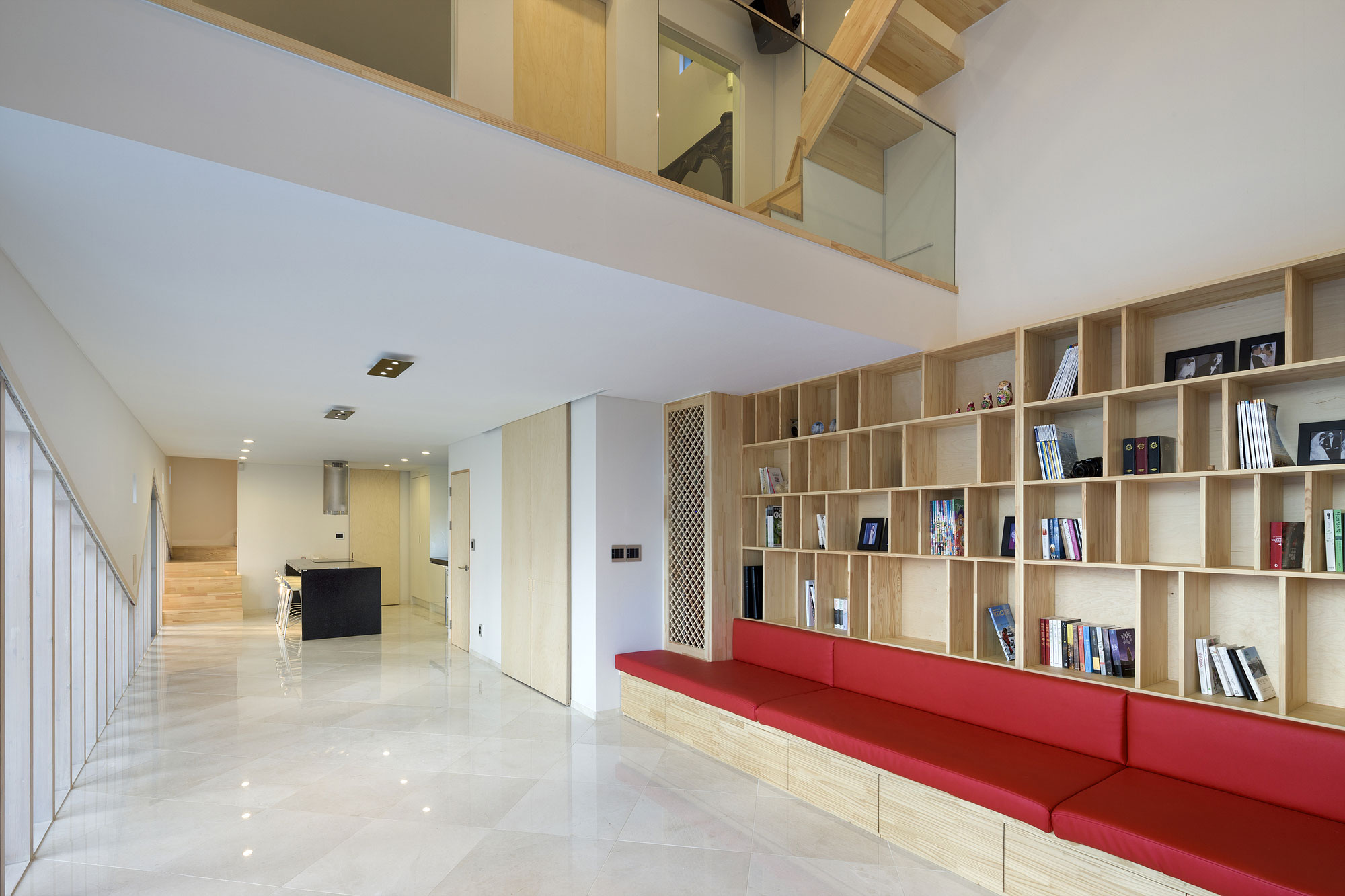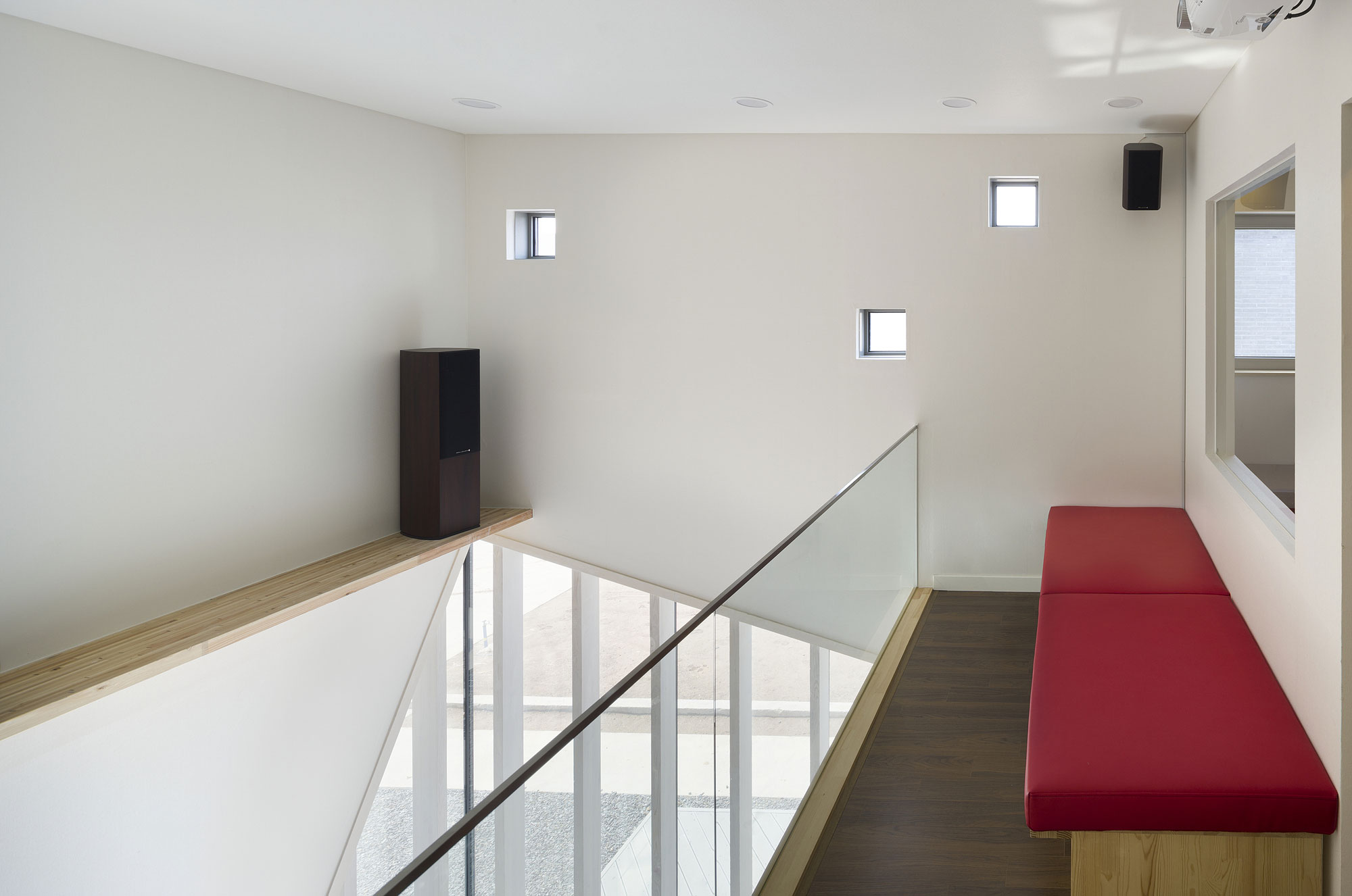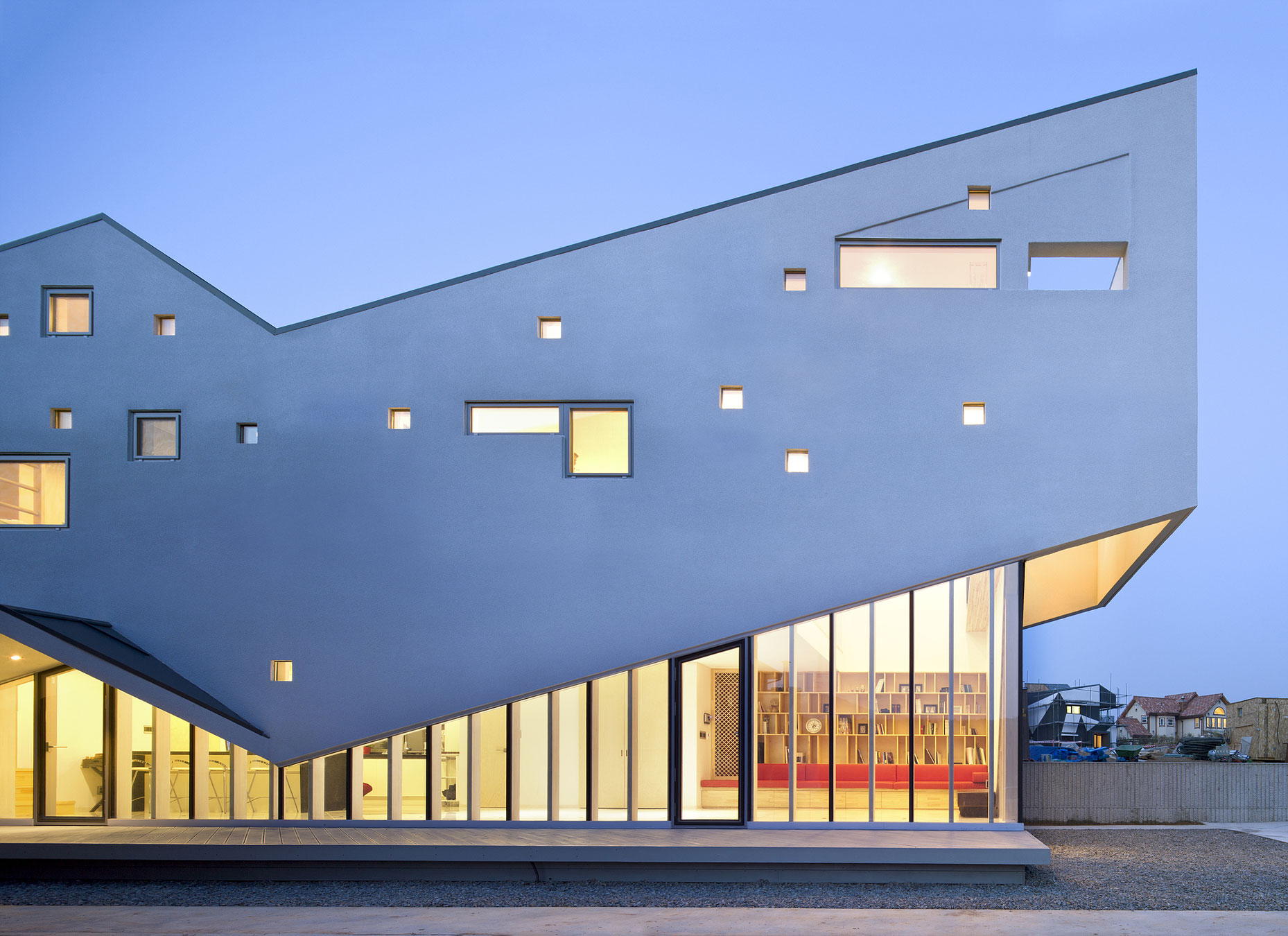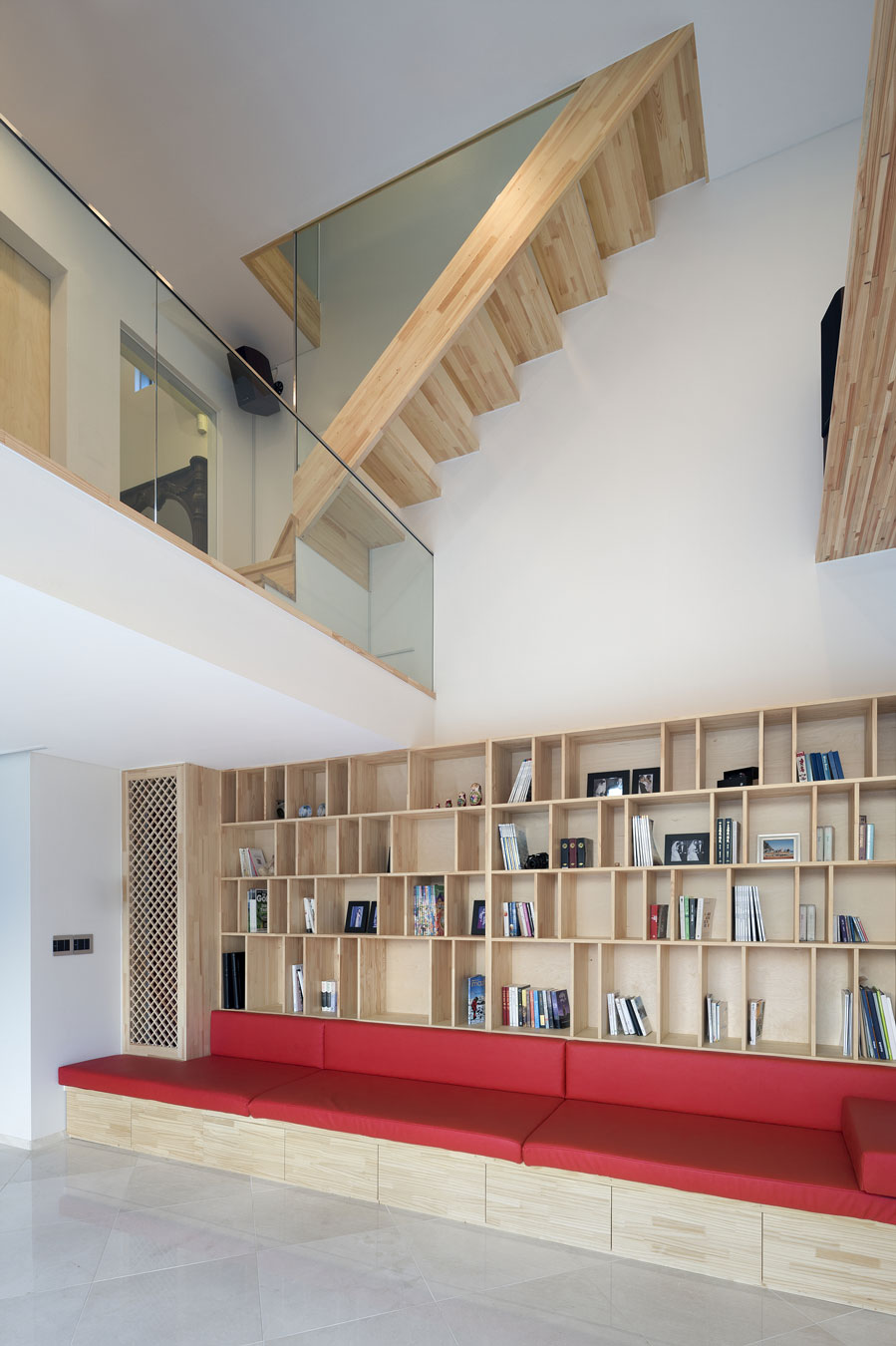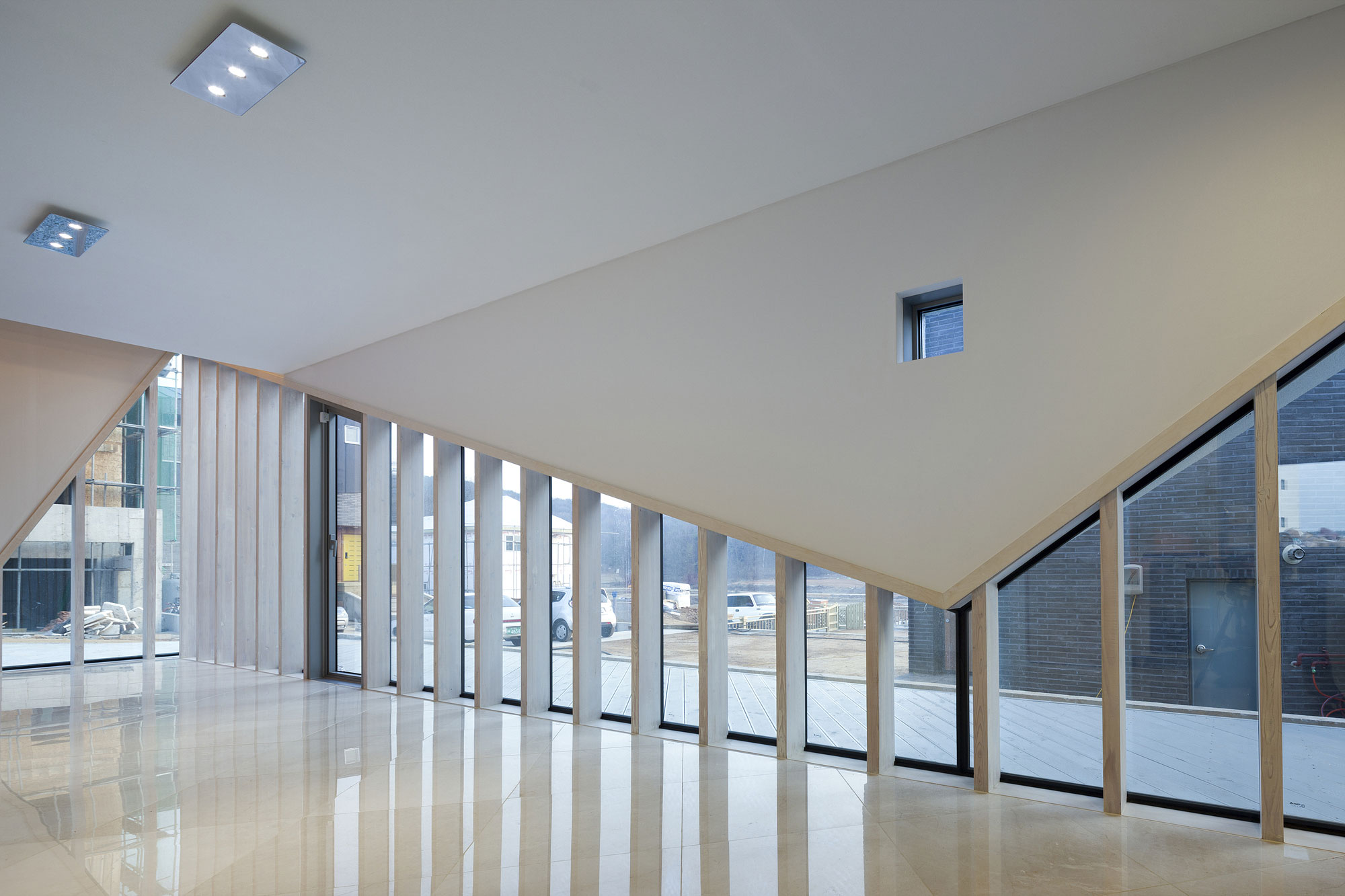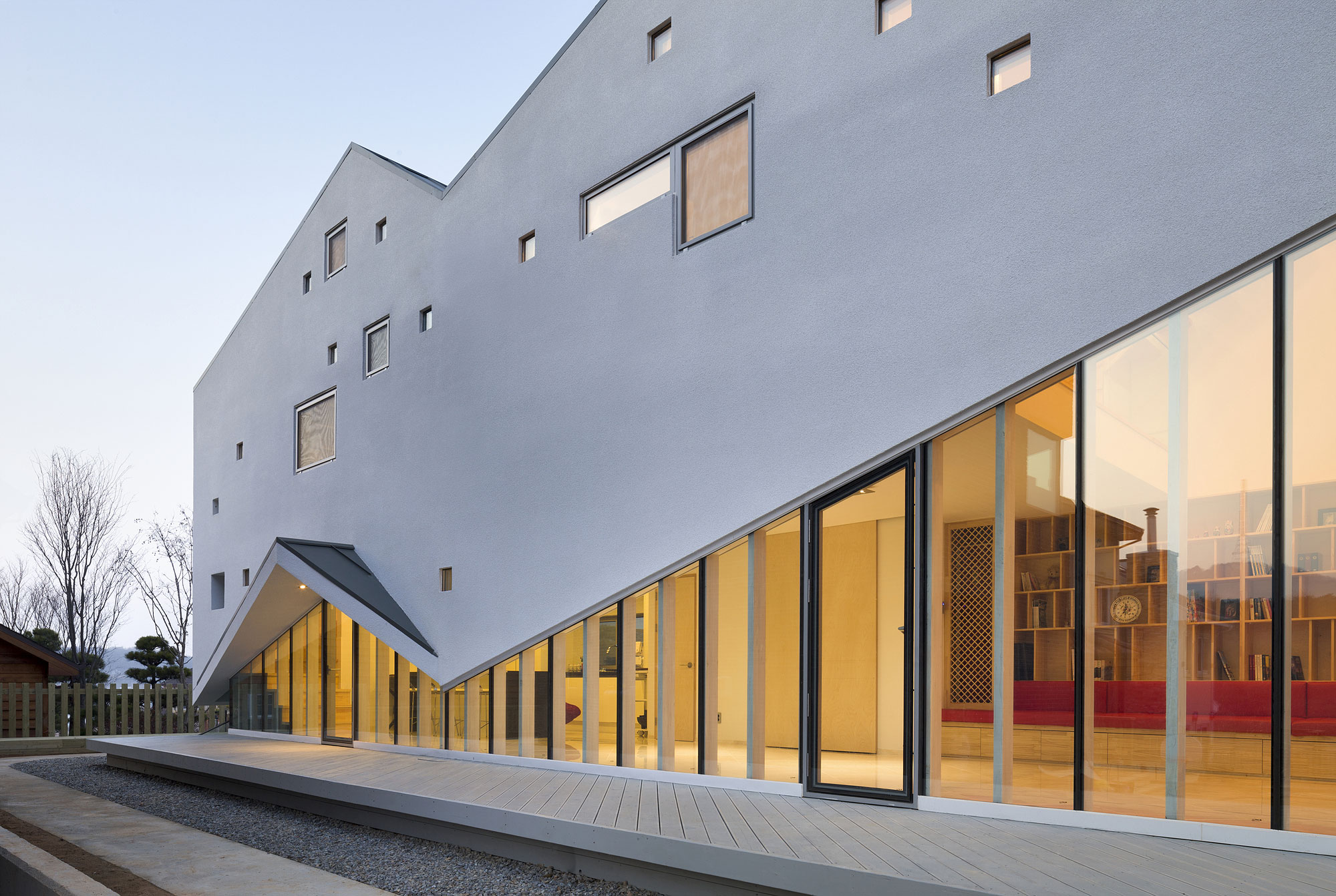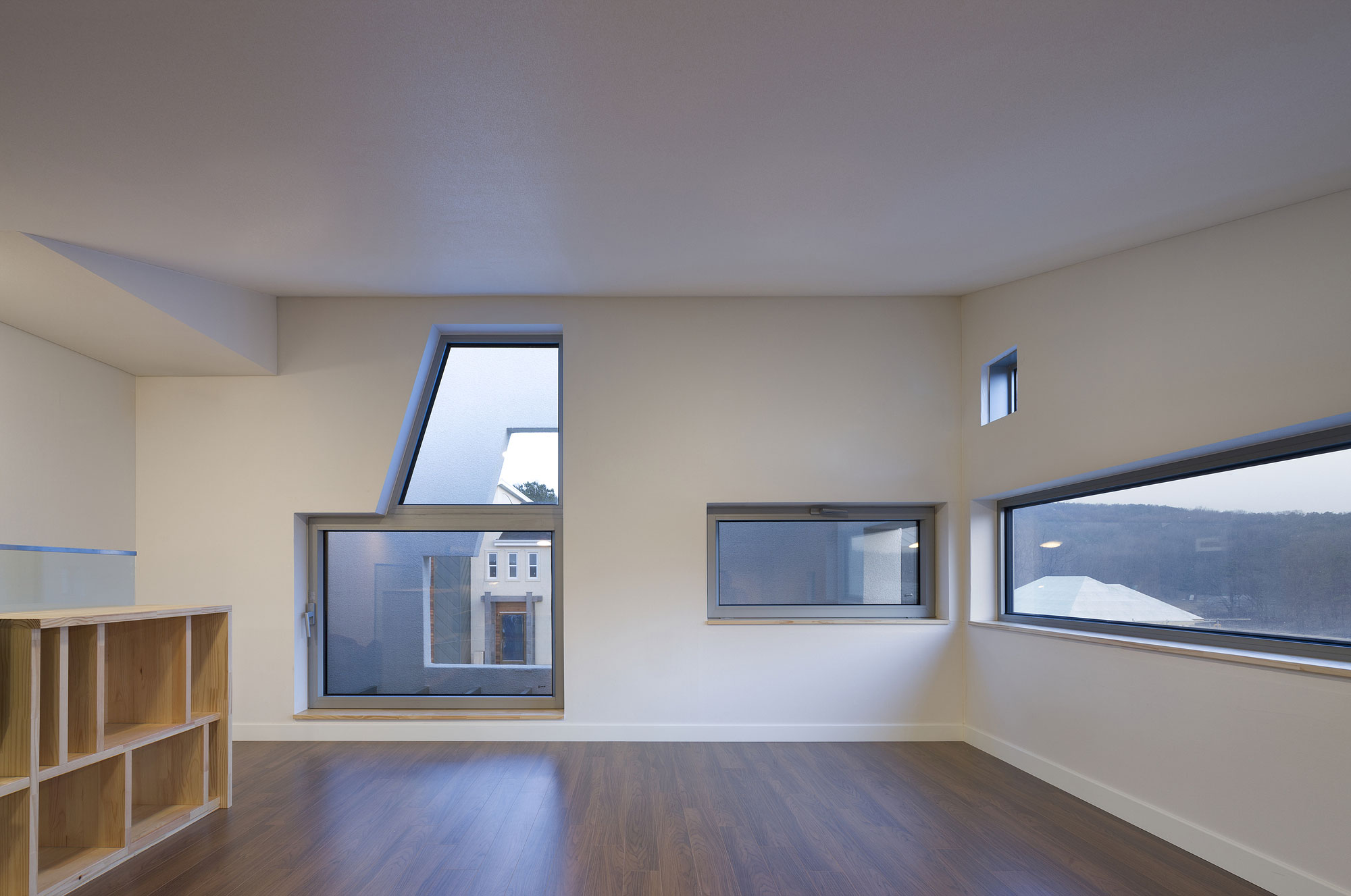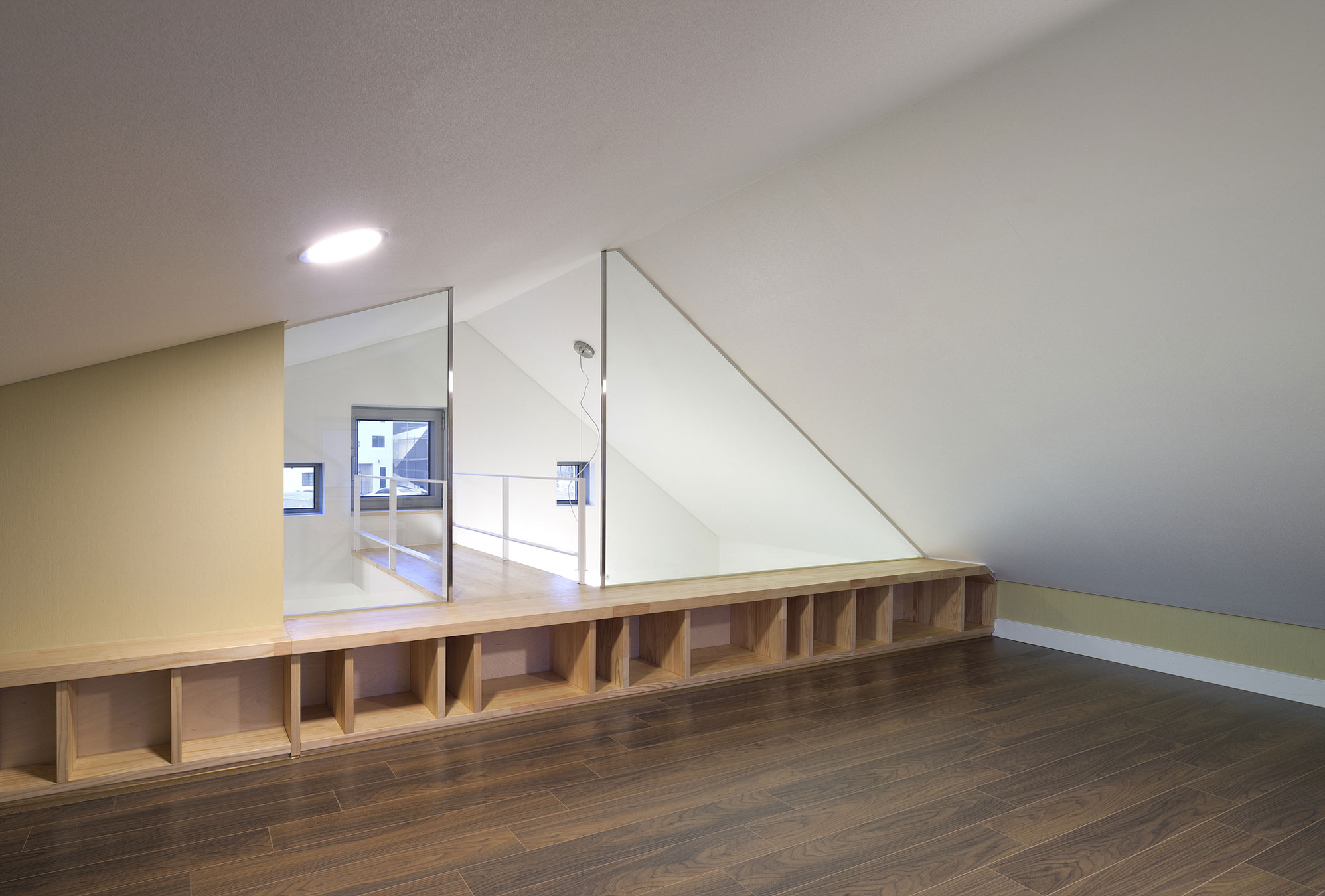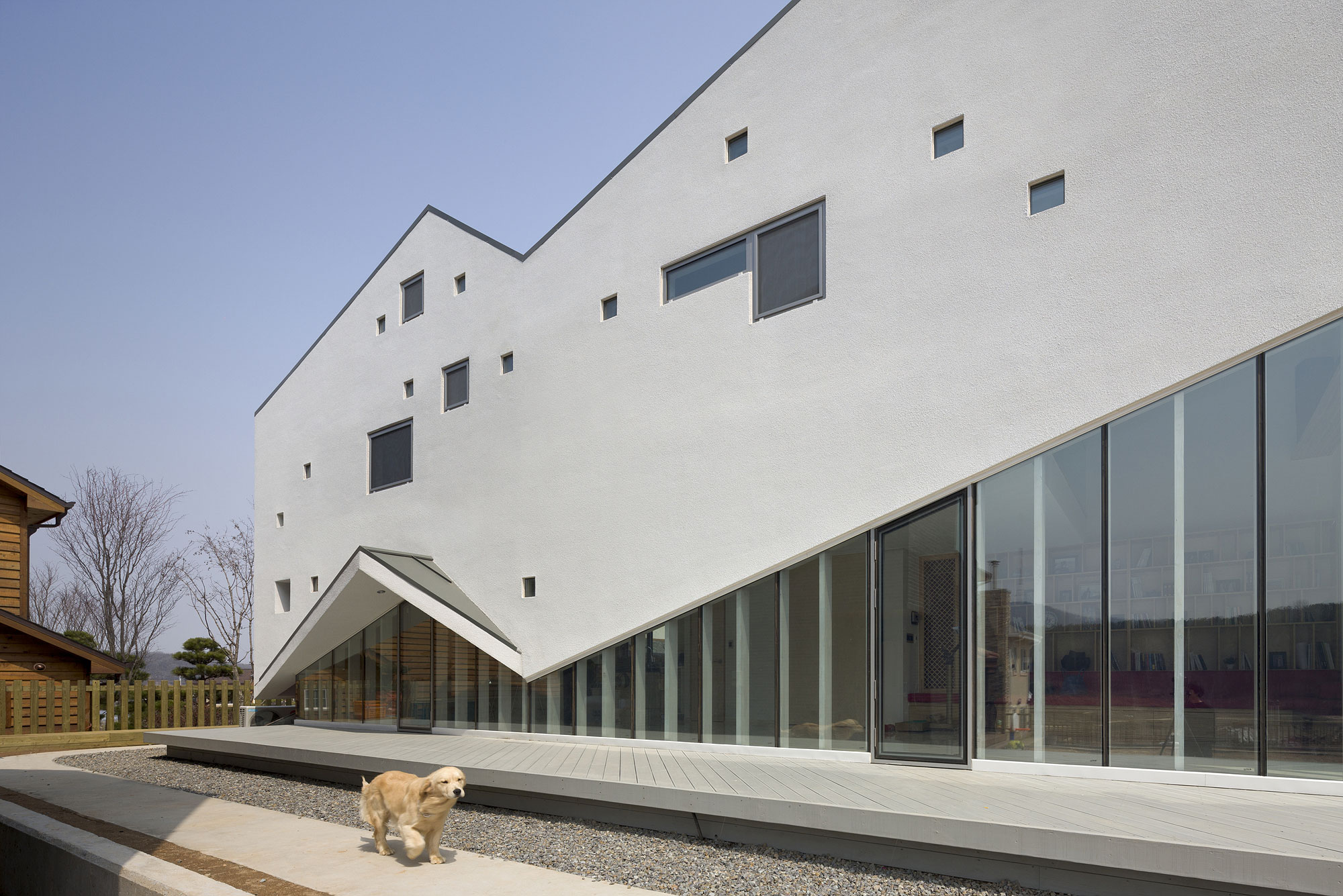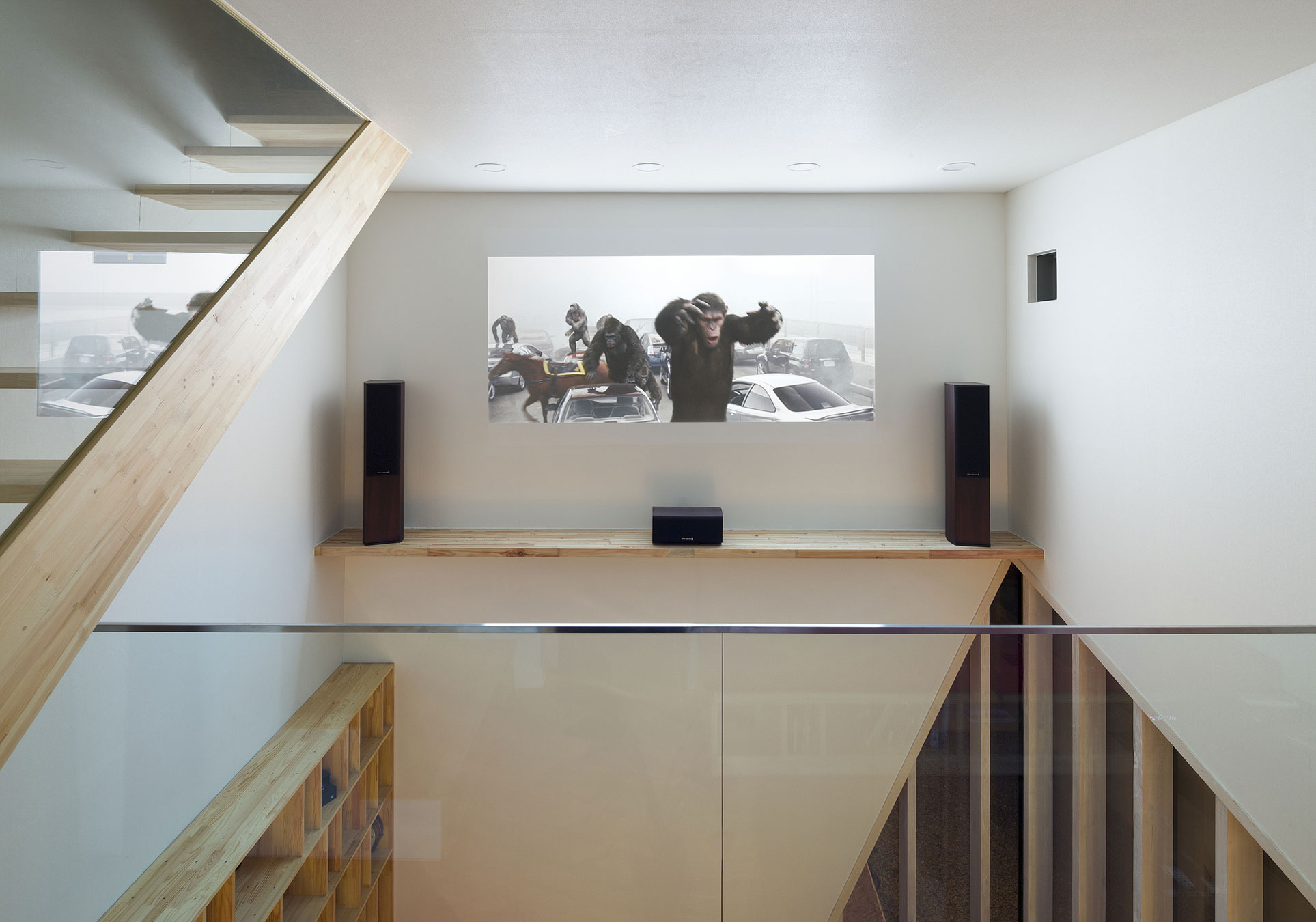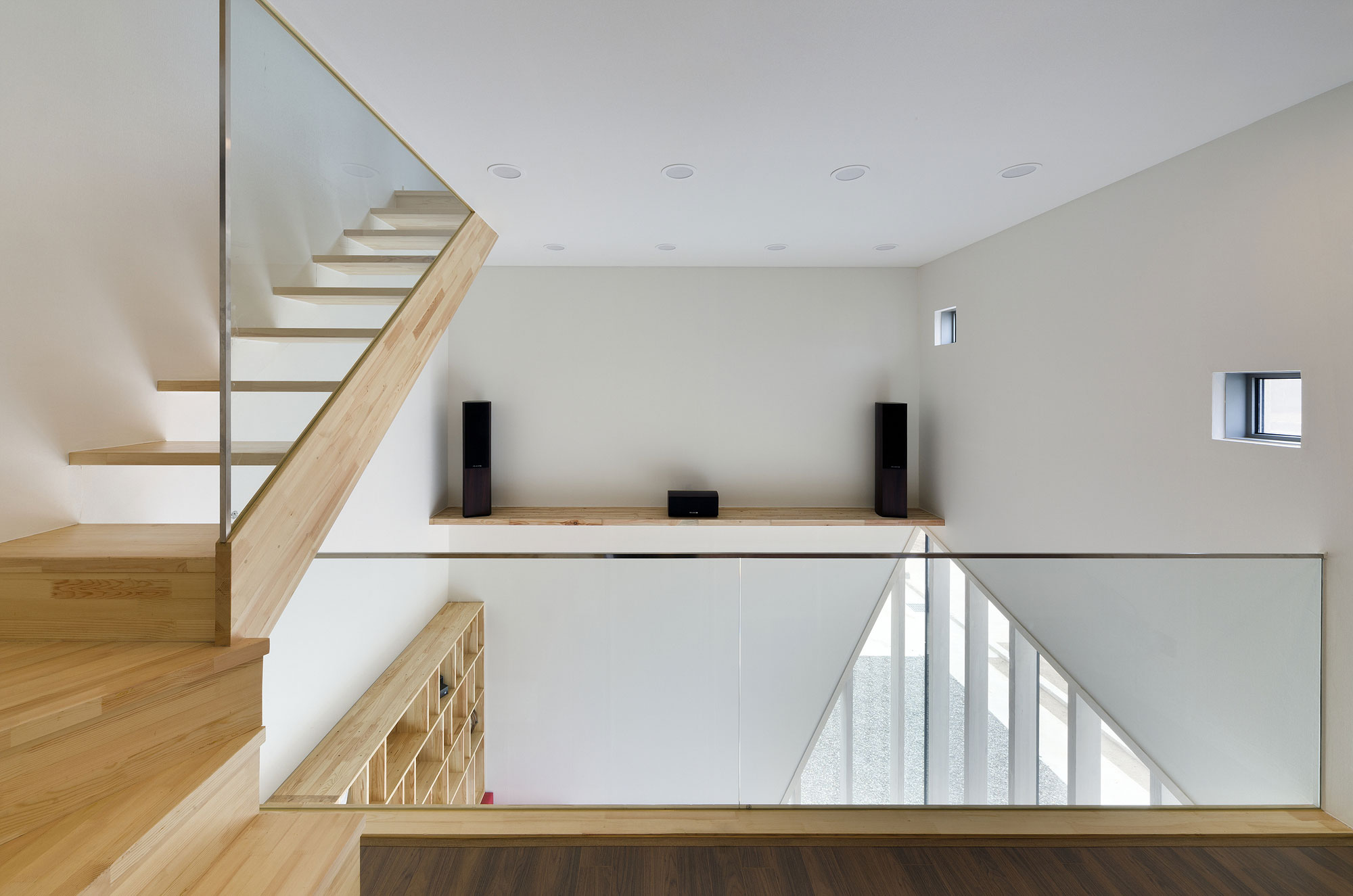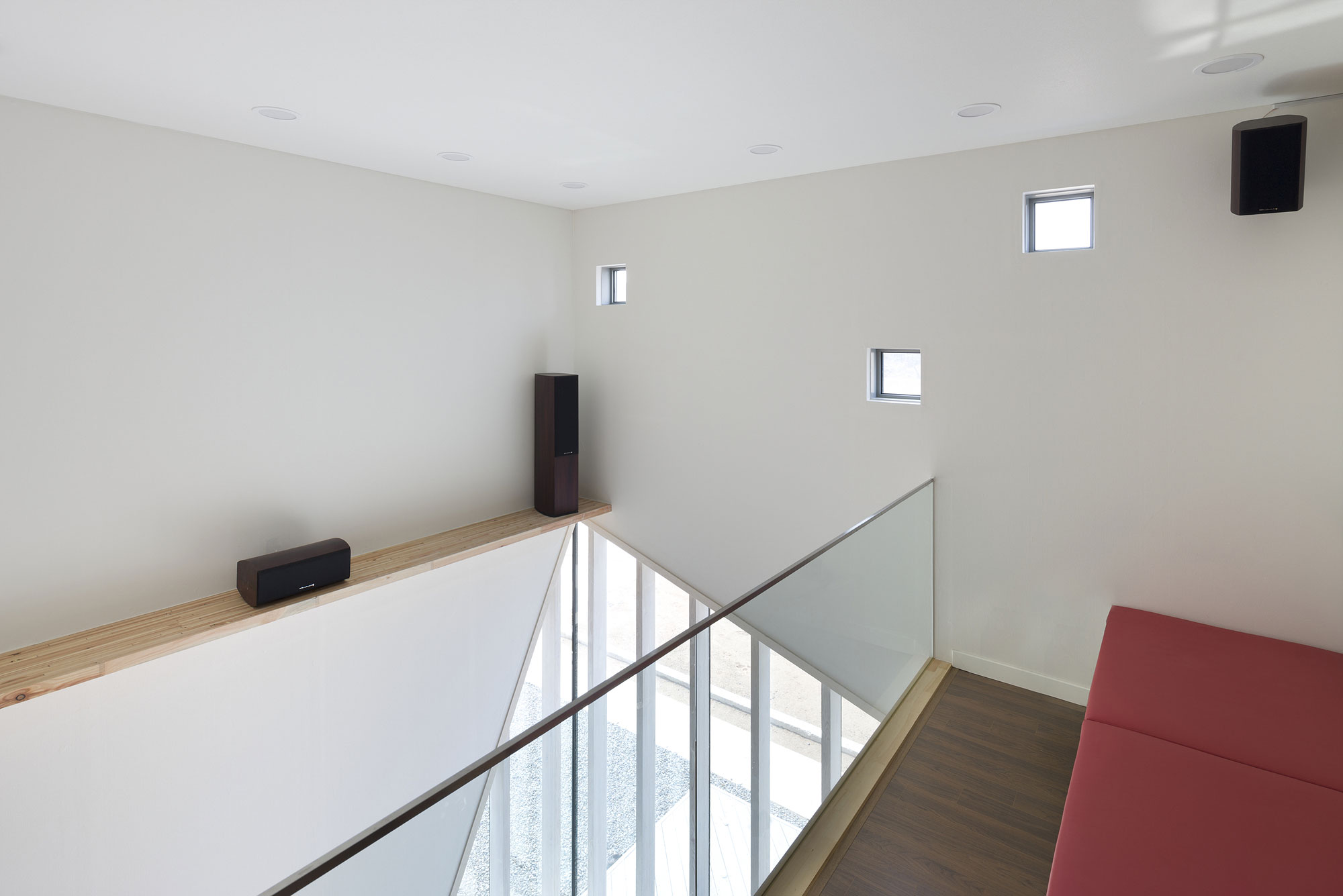 Image By : Moon Hoon
View the complete gallery
Share your Thoughts!