Elegant Modern Penthouse With Bold Interior Decoration Themes
When vivid color becomes your favorite color, this bold interior design must be amazed you. This apartment is designed in vivid furniture decorating each room interior. In every room, there is always a furniture that becomes the focal point of the room. This is how the vibrant architect decorating the house and turns it into an appealing design. The luminous apartment was constructed by the Staffan Tollgard Design Group, an architectural firm coming from London.
This penthouse with bold interior design has location in Kensington, at the central London district. The building stands on more than 3,000 square feet area separated into two level of floors. Design used is the contemporary home concept. Let's take a look into its living room first.
This room has warm interior scheme showed by its furniture arrangement. The sofa decorated by orange pillows that is match best with the orange painting above the modern fireplace. White single sofa and short table also complete the decoration.
As we walk into the kitchen, we will see that the cooking area is built in simple design of white color. The kitchen bar has white tabletop with dark blue cabinet. Near this kitchen, there is simple dining table under the artistic pendant lamps. Transparent chairs make the table looks stylish. Move to the corridor, we will find an elegant staircase in wooden footstep. This staircase is decorated without railing.
Within the room, there is curved wall in brown cladding. This neutral color is also applied for the bedroom decoration. Grey color completes the room decoration. Next to this bedroom, bathroom has luxurious home design in marble materials. This black layer builds the wall in natural scratch of marble.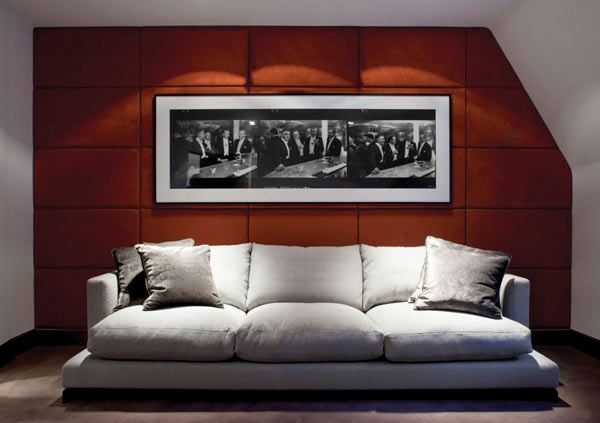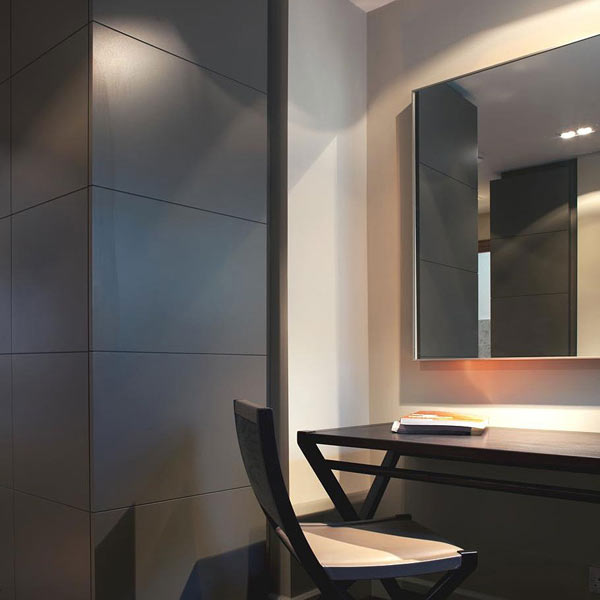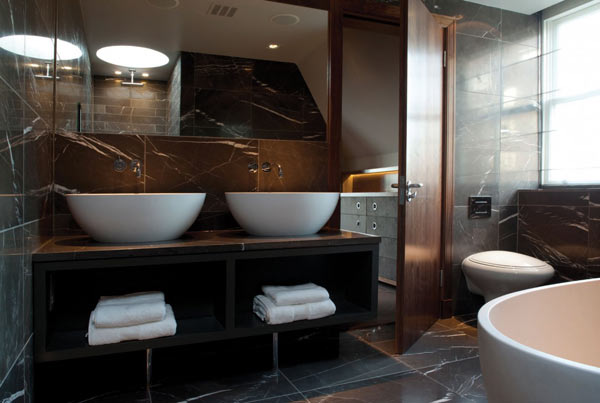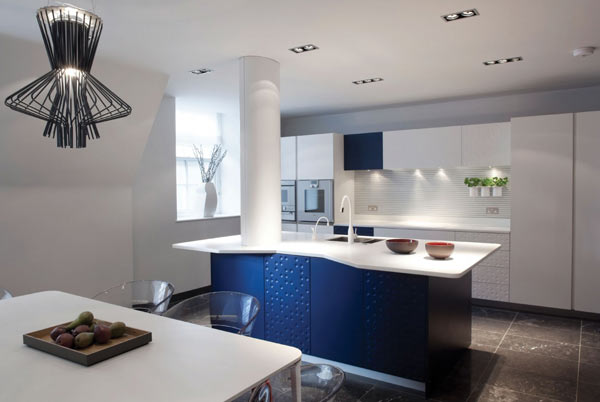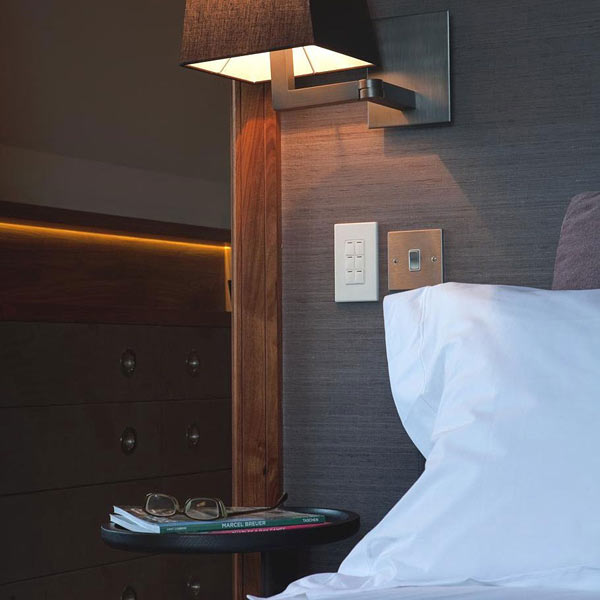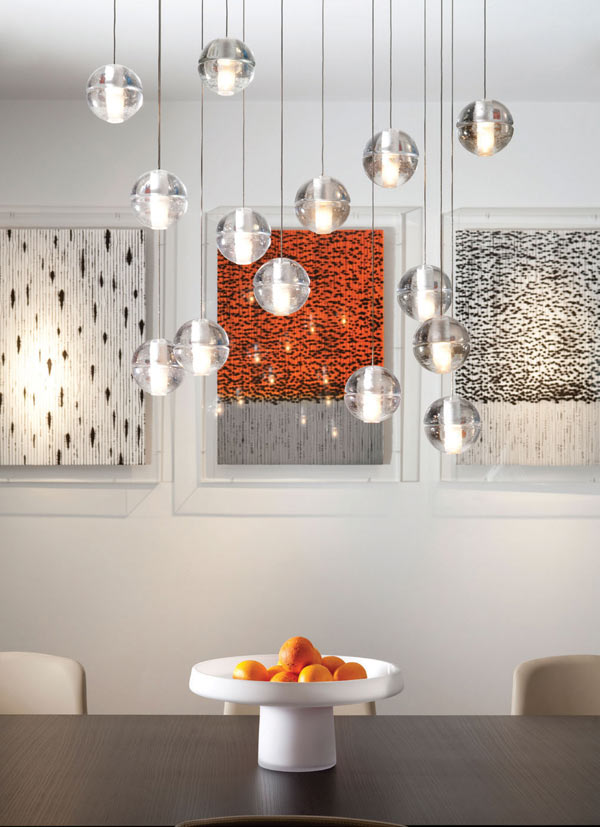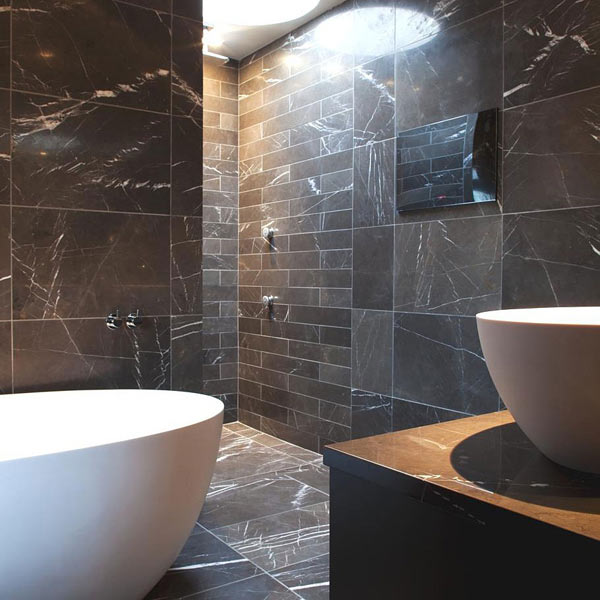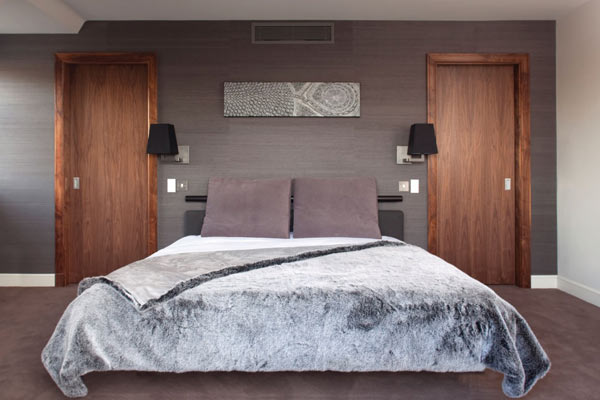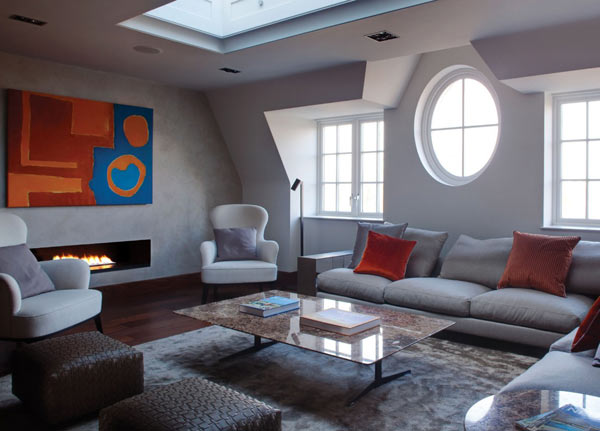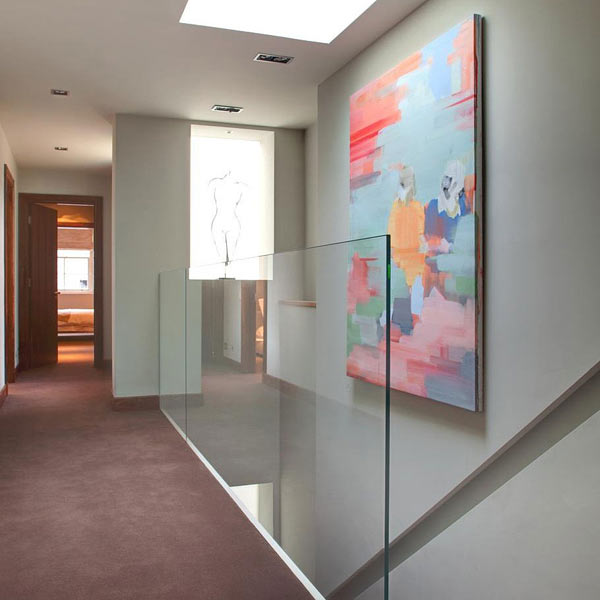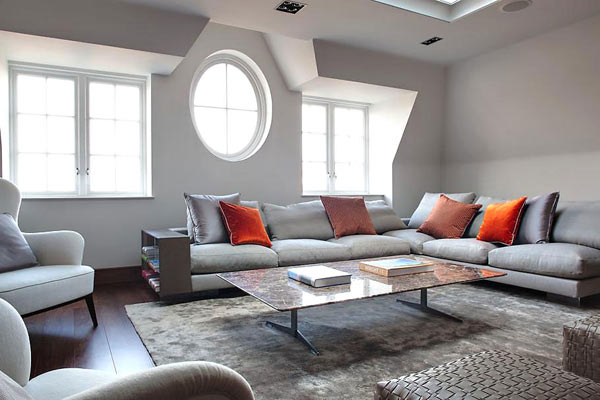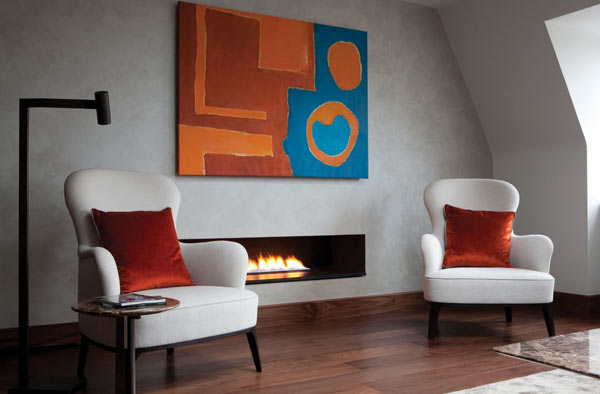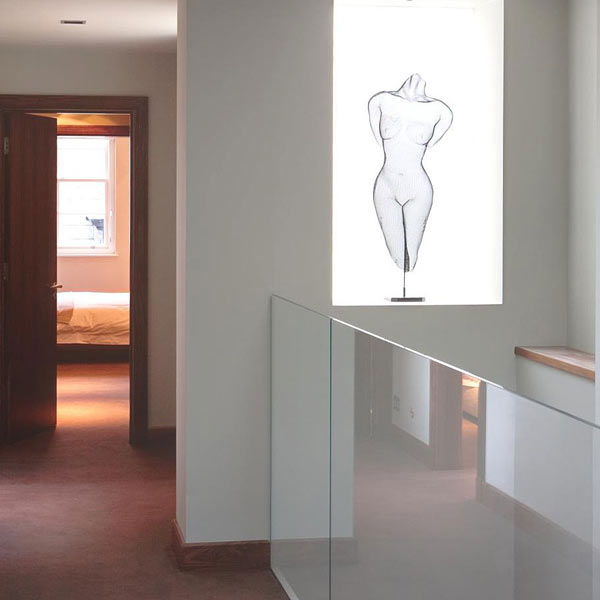 Bathtub, washbasin, closet and shower room are available in this bathroom. From this house concept we can learn that room interior can be decorated in different style such as the warm and neutral color, although it is in the same building. These bold interior design ideas are so amazing!
View the complete gallery
Share your Thoughts!