Beautiful Contemporary Home With Outdoor Dining Room And Semi-Open Terrace
A beautiful contemporary home will always be everyone's dream house, maybe including you. This time you are inviting to see a beautifully decorated rooms of Peaks View Residence project that was designed by Carney Logan Burke Architects. The homeowner really wanted a peaceful home with distinctive appearance. The main problem of the neighborhood in this area of Wilson, Wyoming, is the strict regulations. The designer might be one of the best architects that can make a beautiful building just like this home.
Before you step inside to see the elegant interior design of the house, you should see the view around the house. This home was built in contemporary house style and the view bonus of natural and peaceful neighborhood. You will love the contemporary semi-open terrace with modern flat canopy. When you sit on the chair at the terrace, then you will see precious mountains view and green valley. You will find the side terrace with outdoor dining area and a set of contemporary wooden furniture.
The wooden sills in dark brown color are good for this home interior. You will love to see contemporary sills design for this house. Now, let us see the living room that has traditional built-in fireplace with folding glass covers. The firewood rack is located right under the fireplace window. The dining area is situated behind the living room. There is a set of wooden dining table and chairs. There are two modern pendant lamps with black lampshades hanging on the ceiling.
The kitchen is located after the dining room, but you will find long wooden bar before you see the kitchen. It has timber kitchen set domination for the kitchen area. The whole room in this house is using timber siding ceiling and smooth light wooden floors. You have to explore more rooms in this stunning house. If you want to know about beautiful contemporary home definition in the middle of balance neighborhood, then you already know it.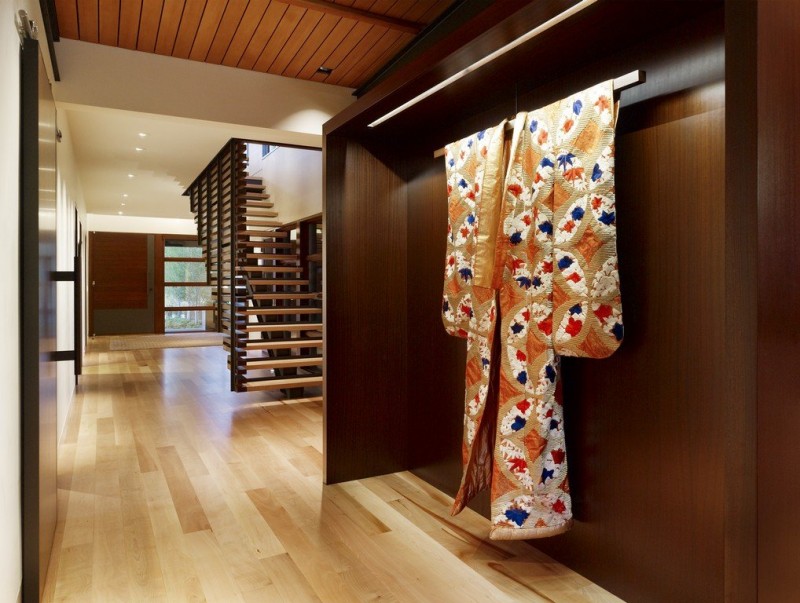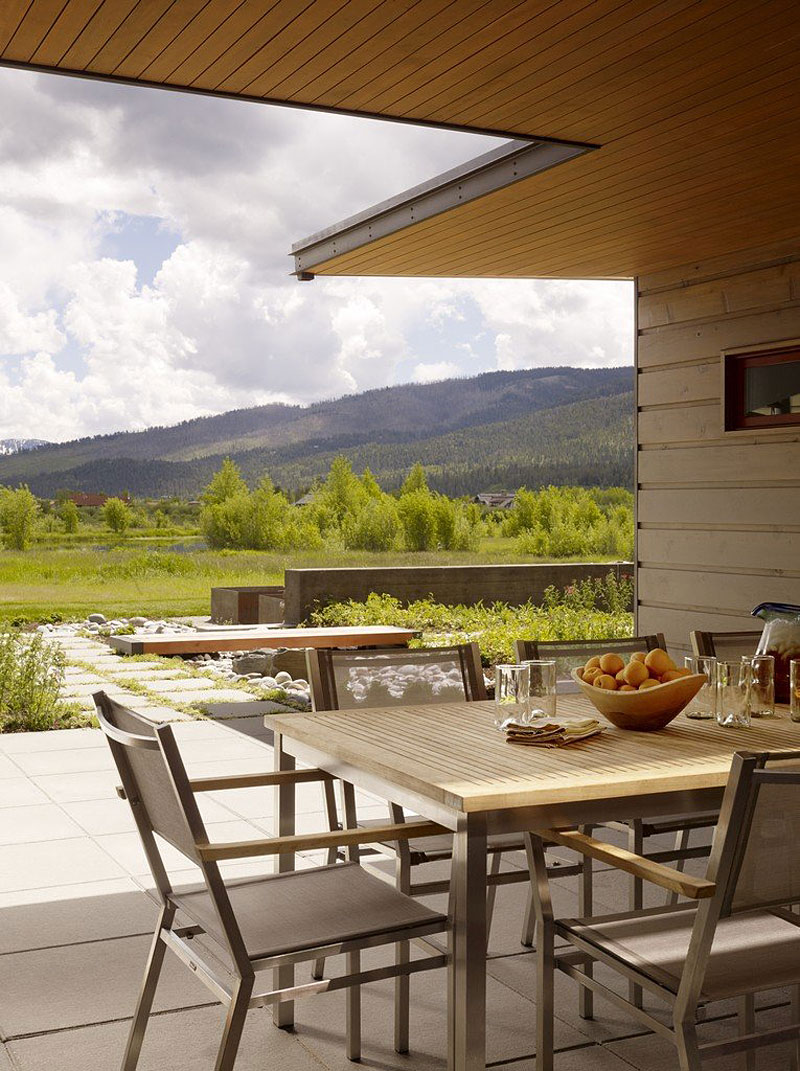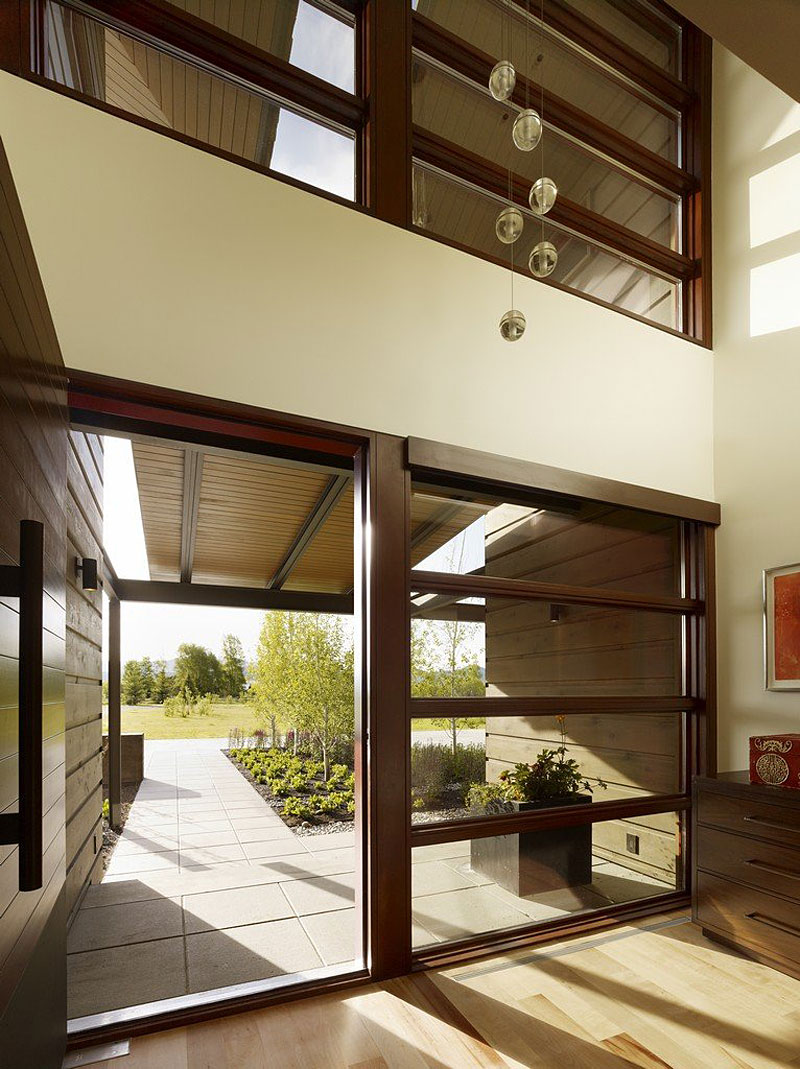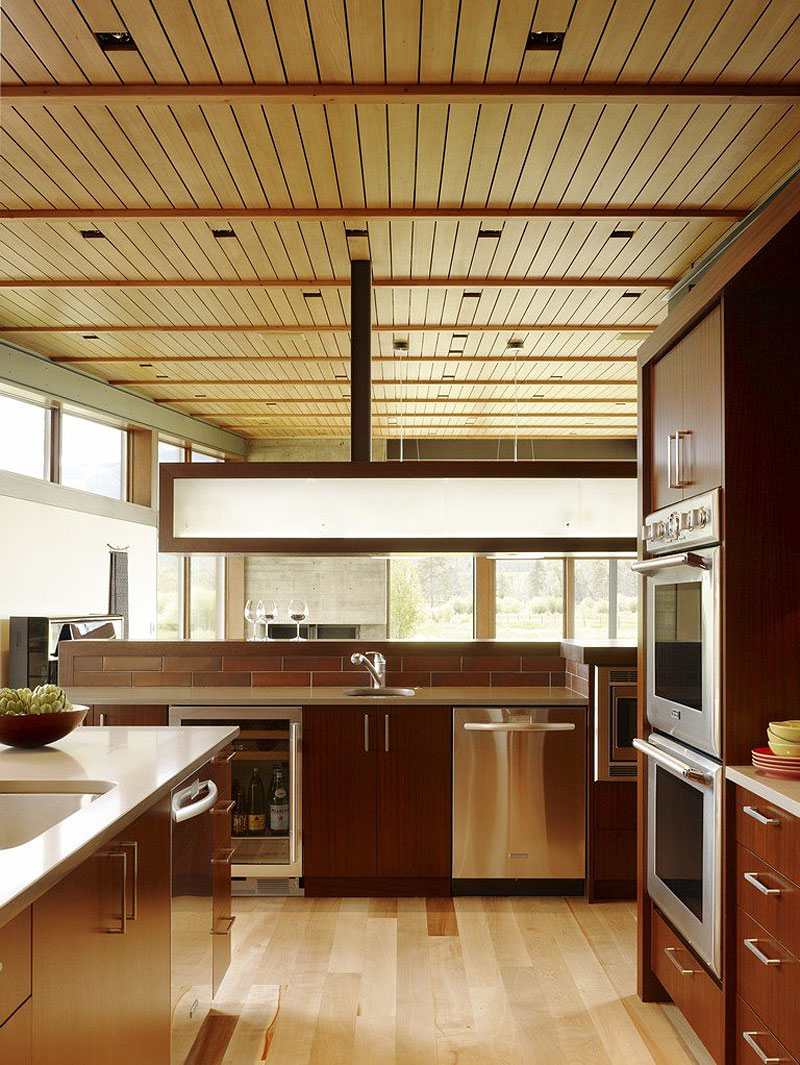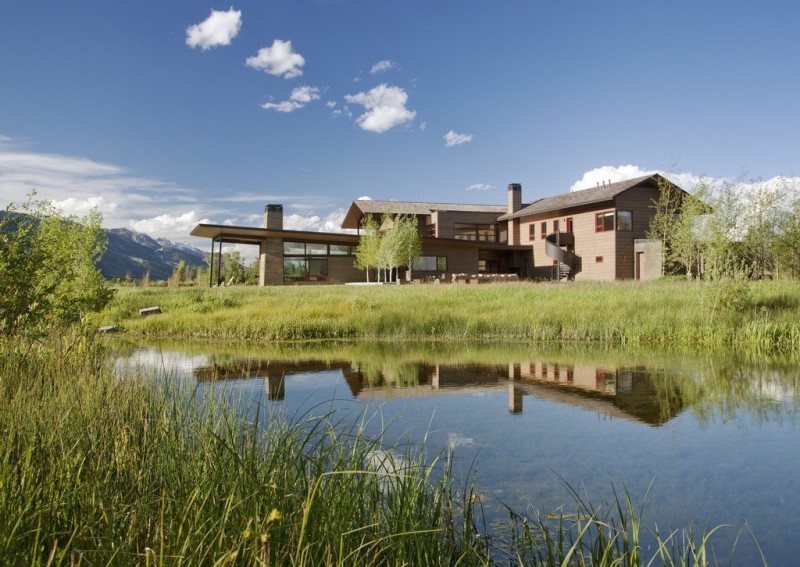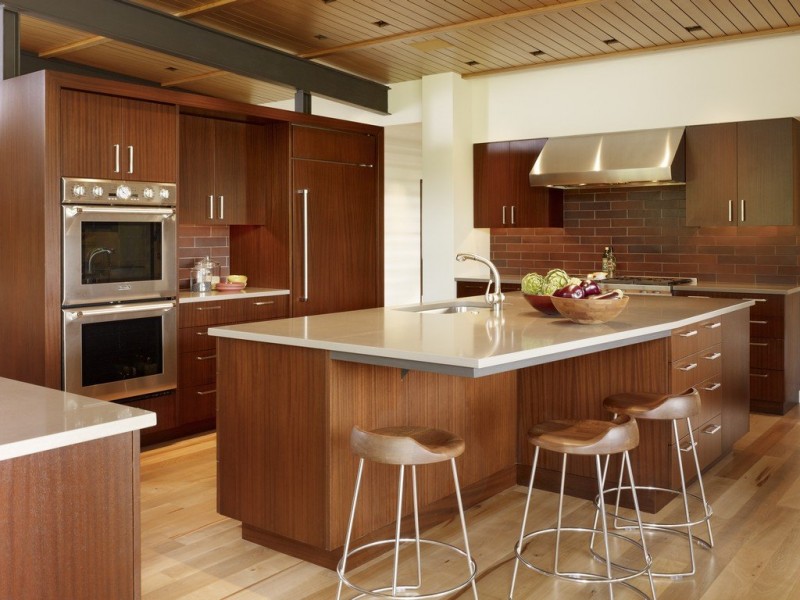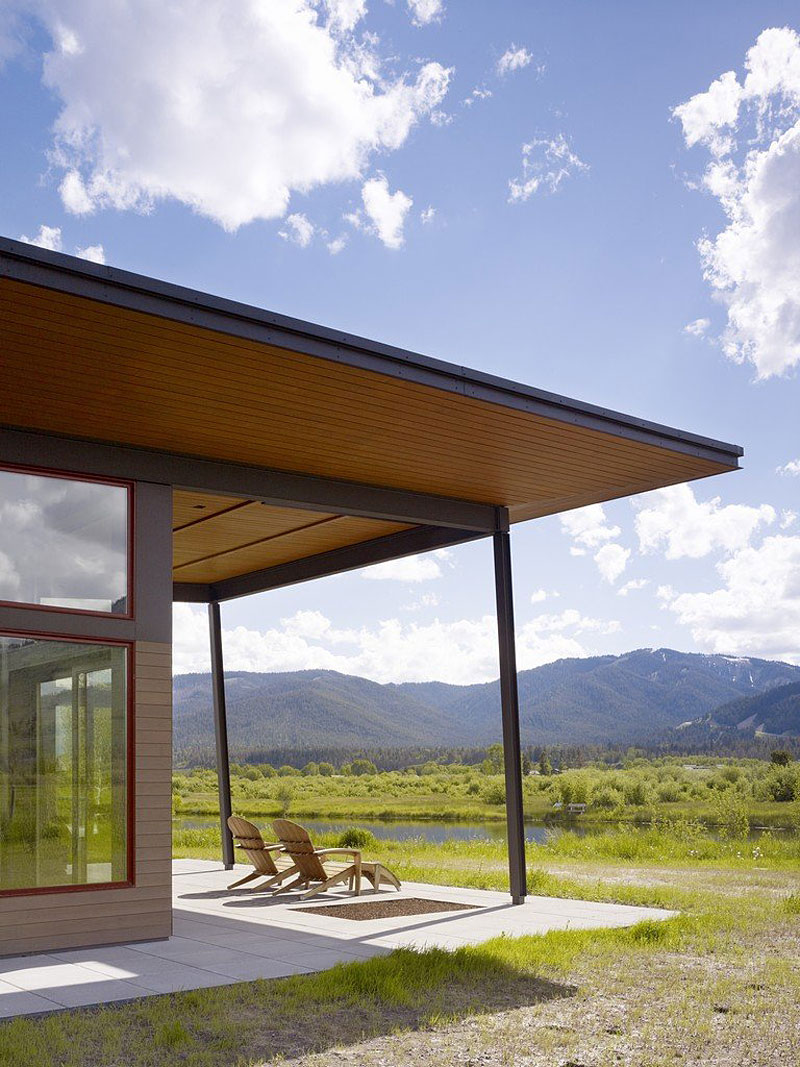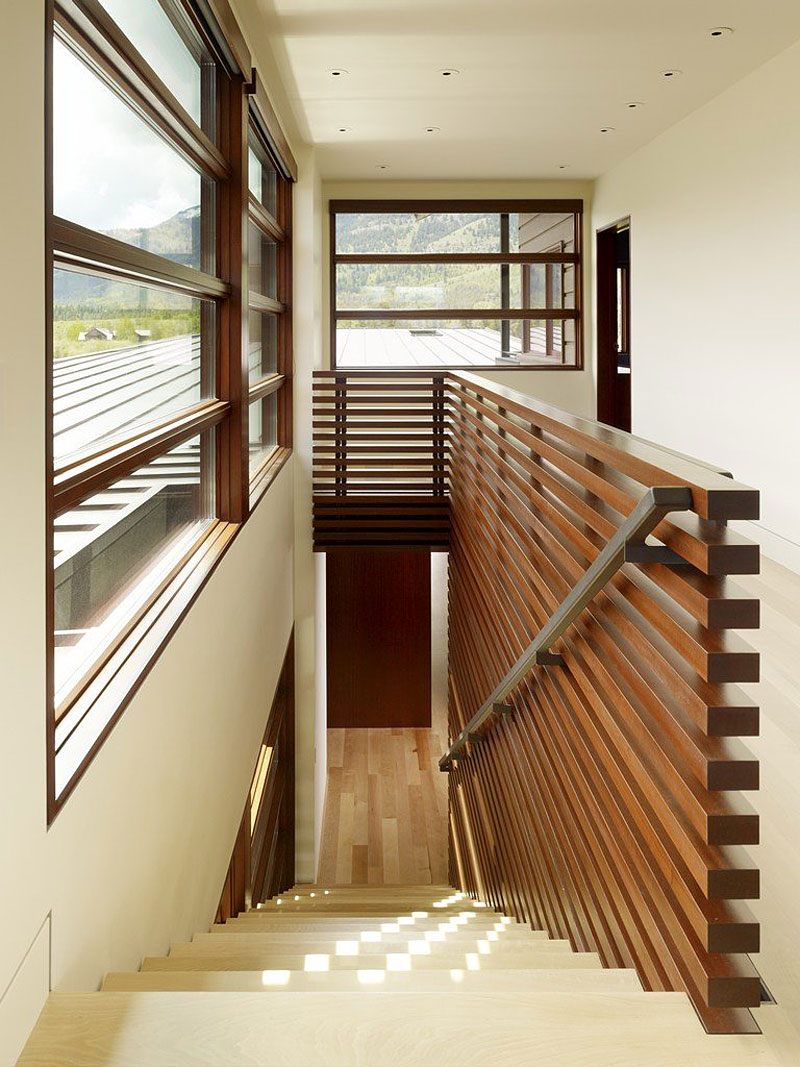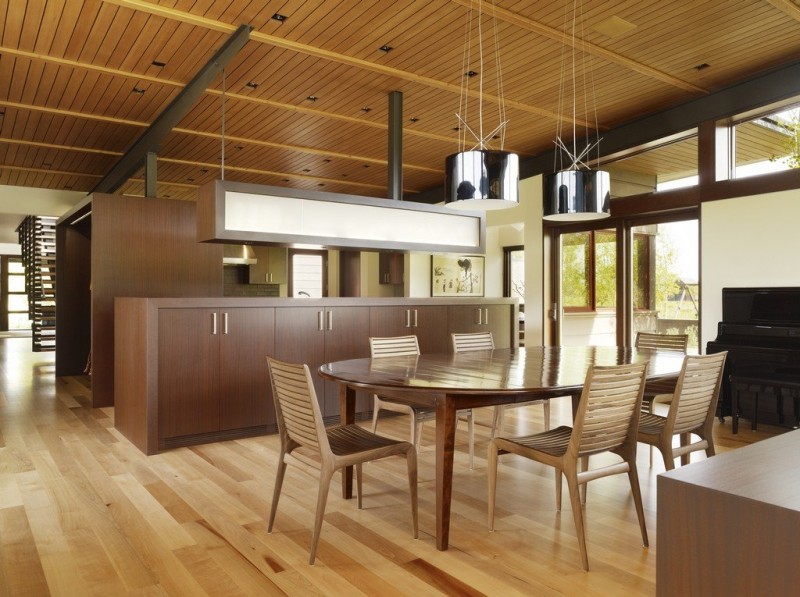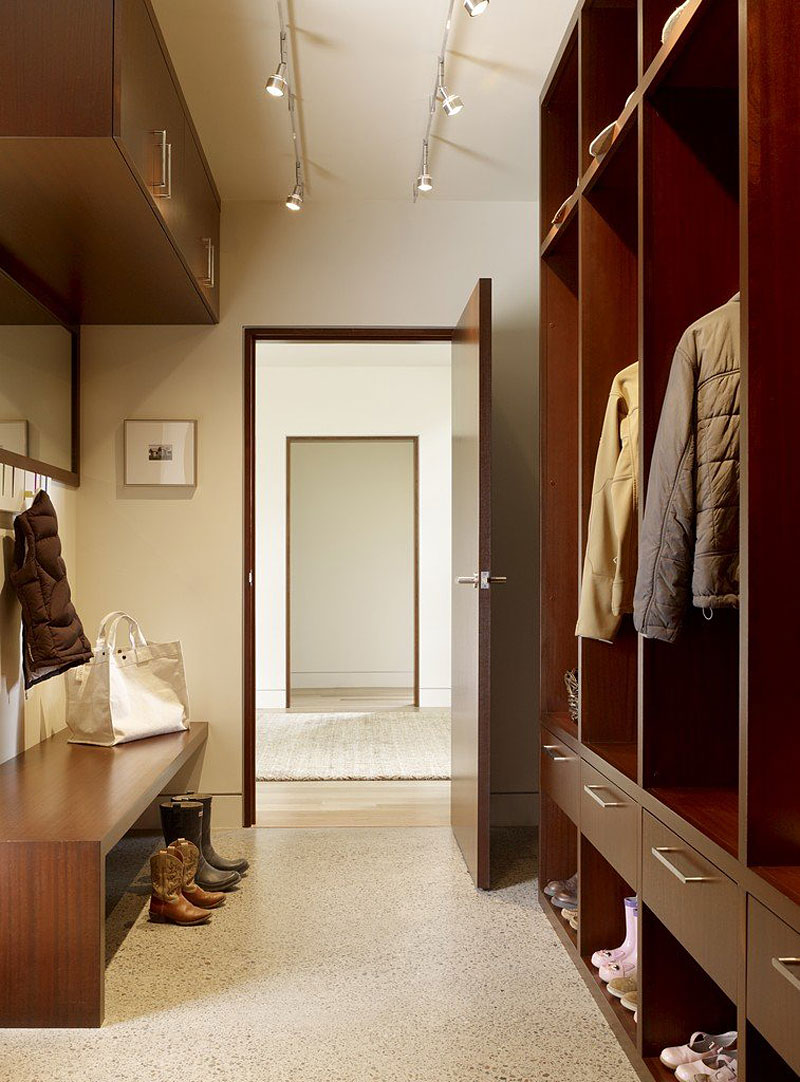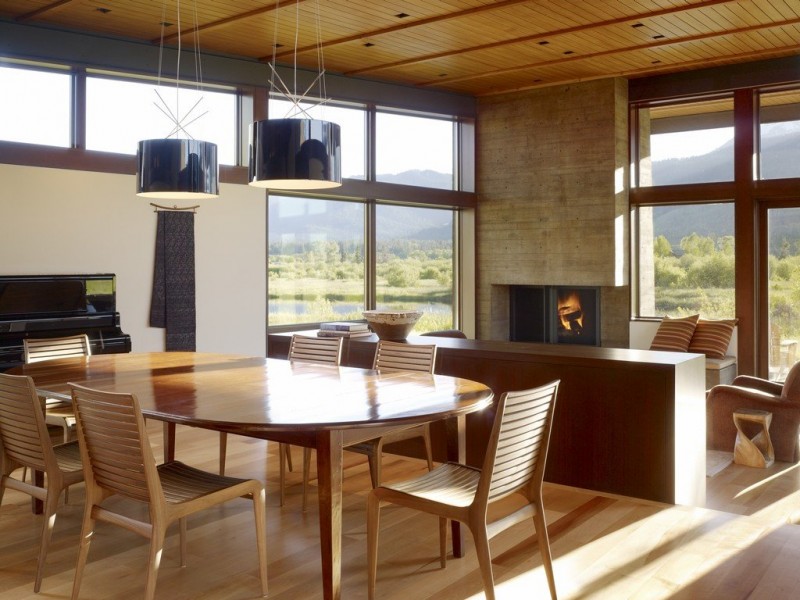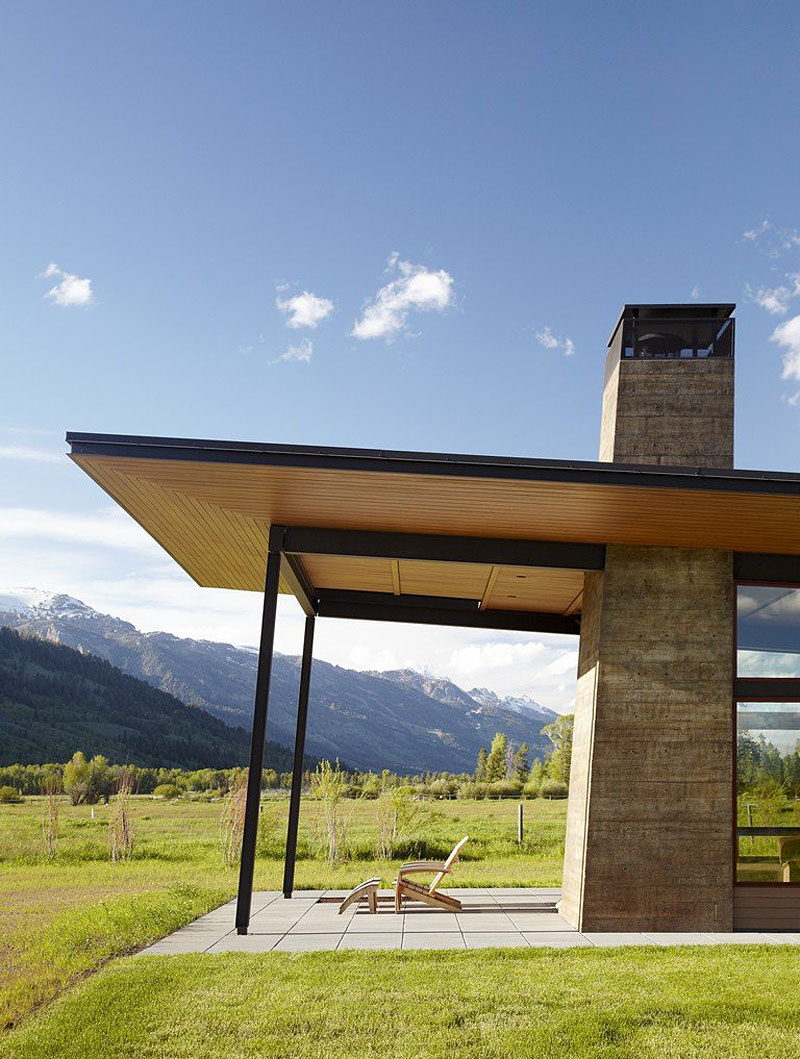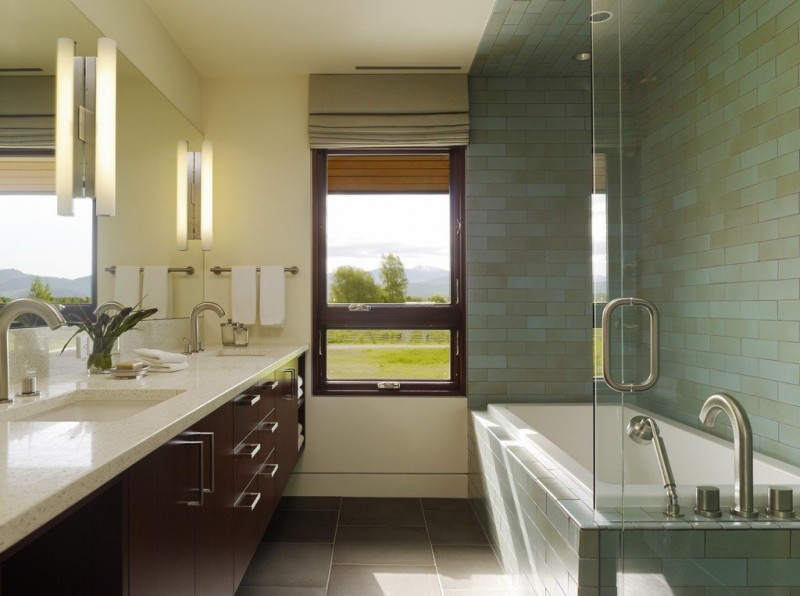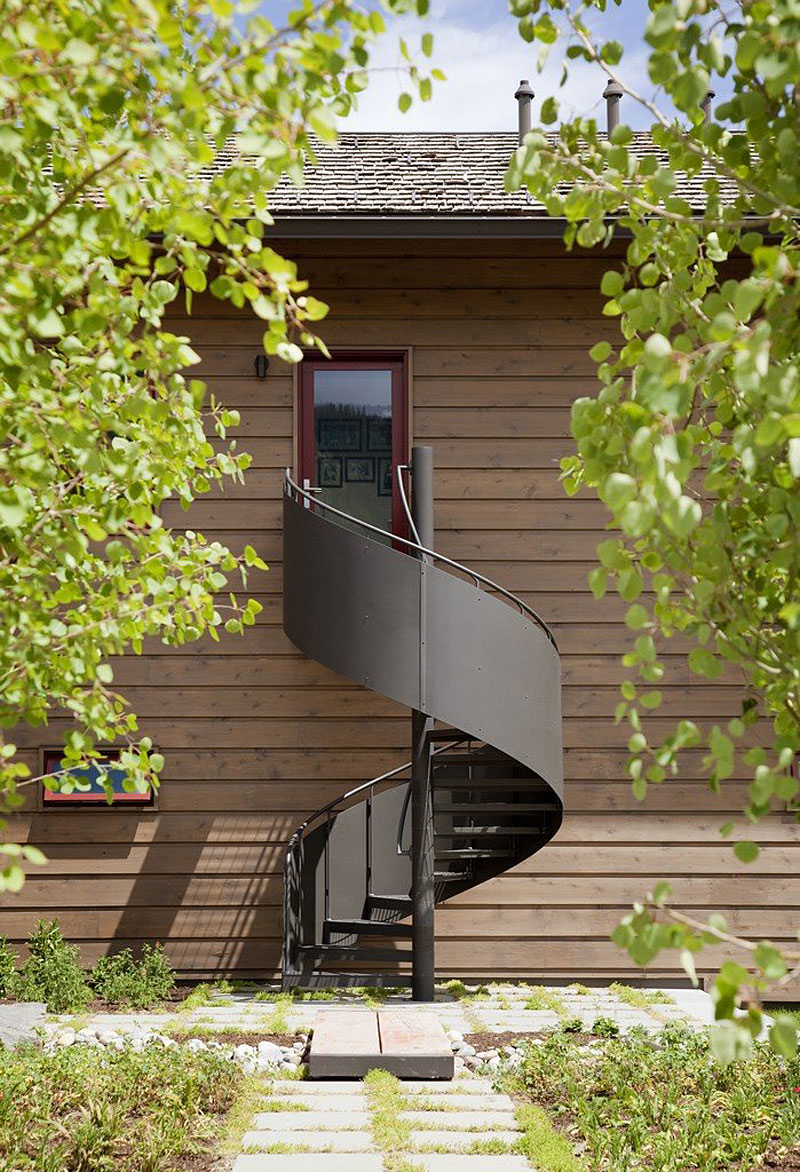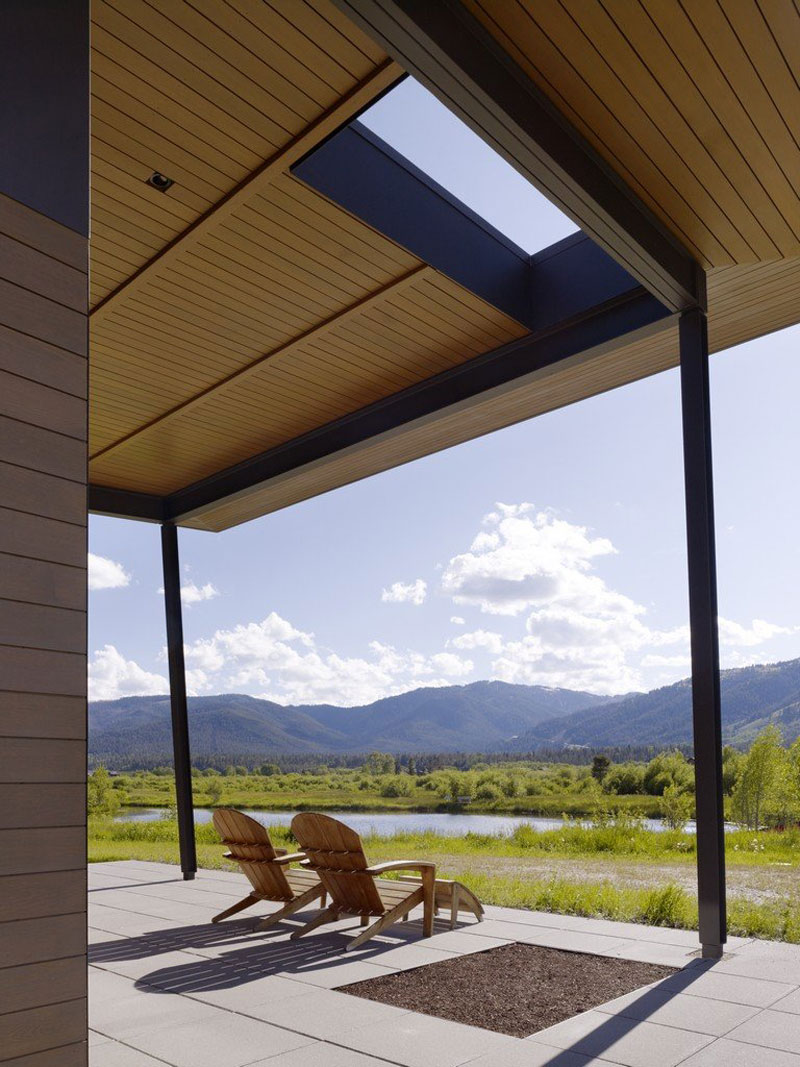 View the complete gallery
Share your Thoughts!