Beautiful Grey Paint Colors For Your Perfect Contemporary Homes
Located in Gruenland, Germany, a perfect contemporary home with lovely grey painting stands perfectly. Designed by Titus Bernhard architects, this residence has a perfect combination between its exterior and interior in grey domination. To begin with them all, see the first picture given here. It shows you the architectural of the building from the outside. Its second floor has wider area with more solid walls from stones. On the first level, an outdoor sitting area is built on the stony deck.
In the second picture you will see still the exterior of the house but from a different point of view. From here, you'll see wider, almost all of the building parts are seen. All of the amazing exterior walls are covered by stone veneers with lots of opened sites on the lower ground. Surrounded by lots of greens and spacious yard, this house looks more perfect.
But the grey painting ideas are not only able to be found on the outside. If you see further in the next picture, the elegant living room there also has grey domination. Its ceiling is white, but the walls are soft grey. The sofas are grey and the table is also grey. Surrounded also with glass windows, clearly you can enjoy the scenery of the outside.
Back to the exterior, we will move to the main entrance. A simple white stairs separates the grey building with lots of built-in lamps installation. Geometric architectural in stony grey and white combination are totally well done here. After passing the stairs, you will have the big entrance greetings you. Above the entrance, a spacious glass wall is also built and exuding some light burst from inside the residence. Don't you think their collaborations are beautiful?
For the last examination, let's see the fifth picture in the bedroom. The bedroom here is still dominated by stones and simple touch of wooden looks. The bed itself is double sized in white bed sheet and grey patterned blanket. Wooden floor and wall behind the black headboard are combined with sliding glass door right across the bed. You can enjoy best relaxation in this area. Are you interested with the grey wall painting ideas given here?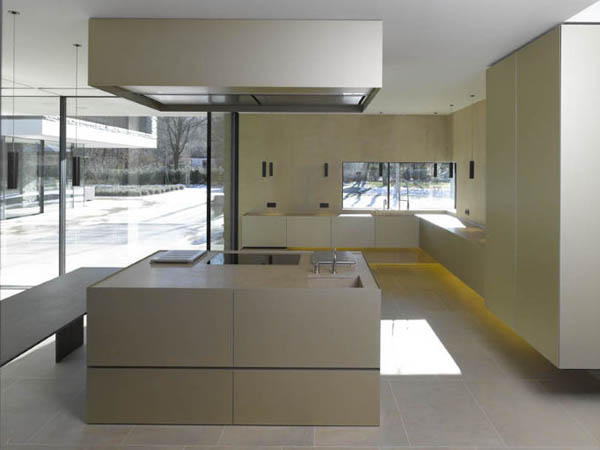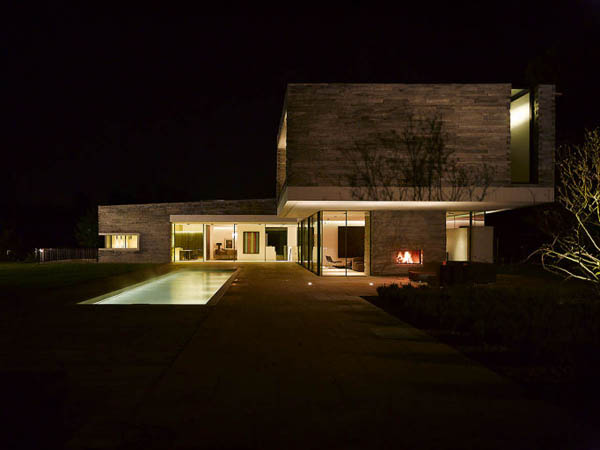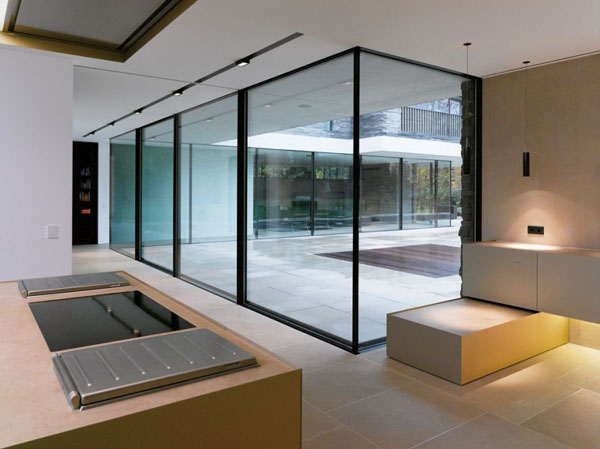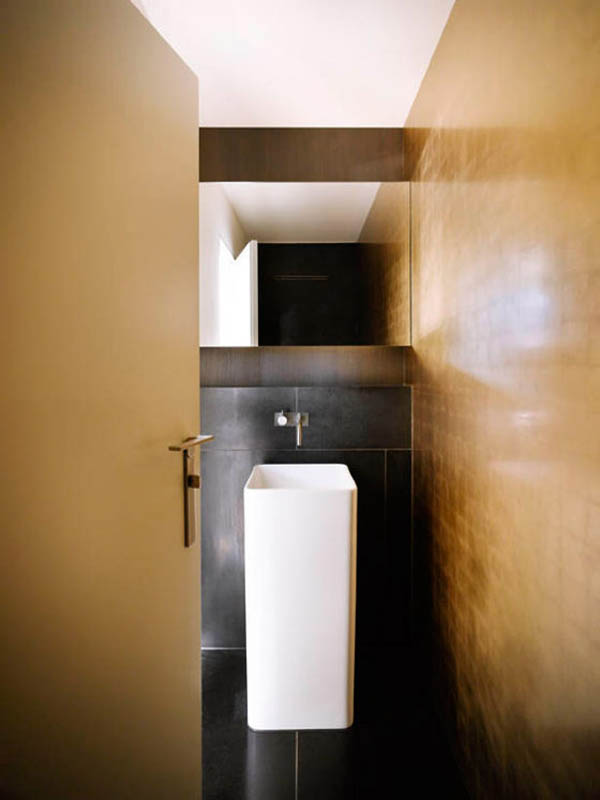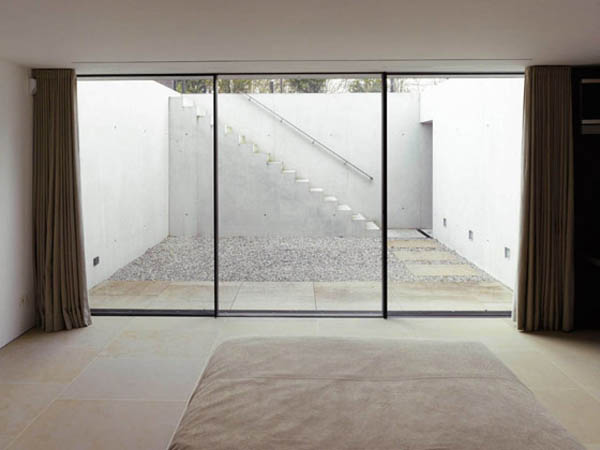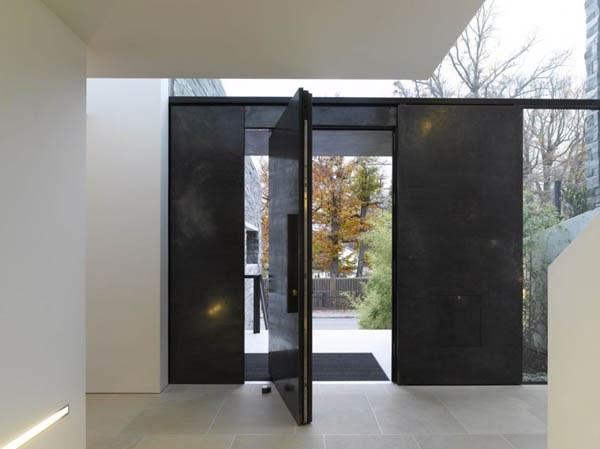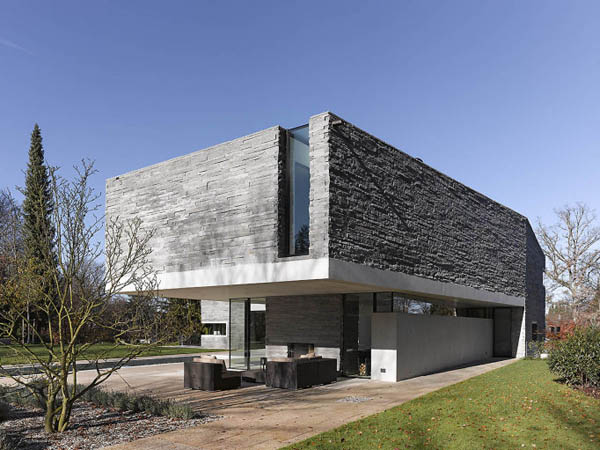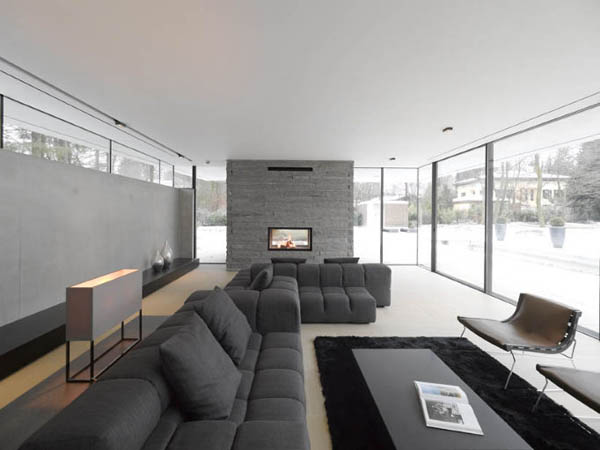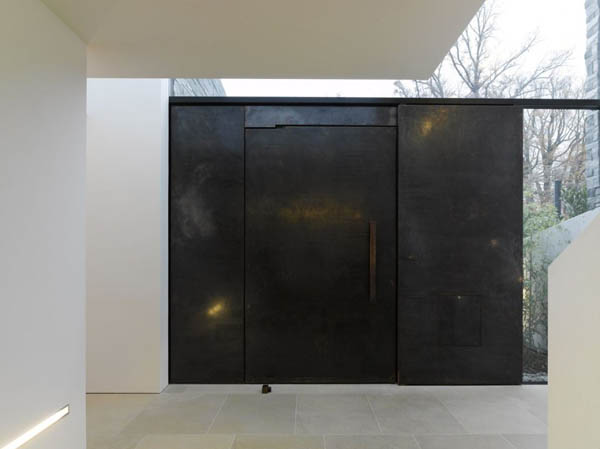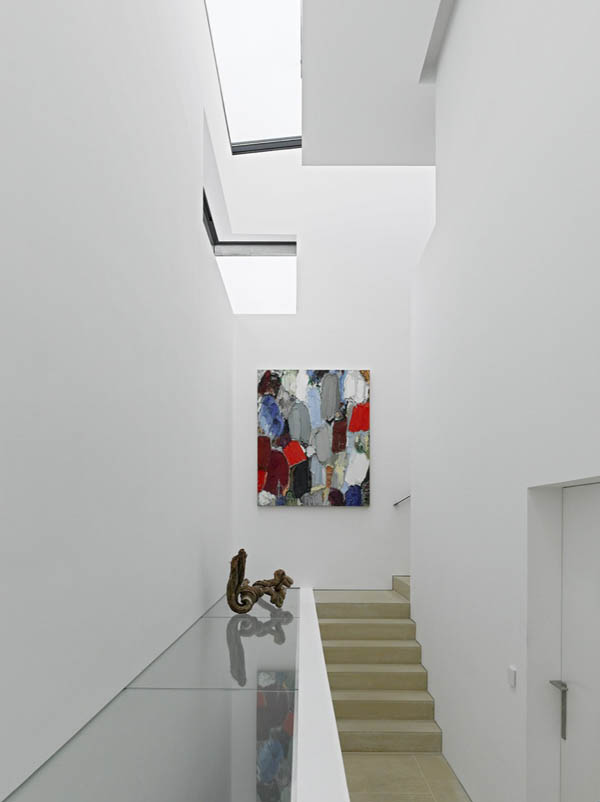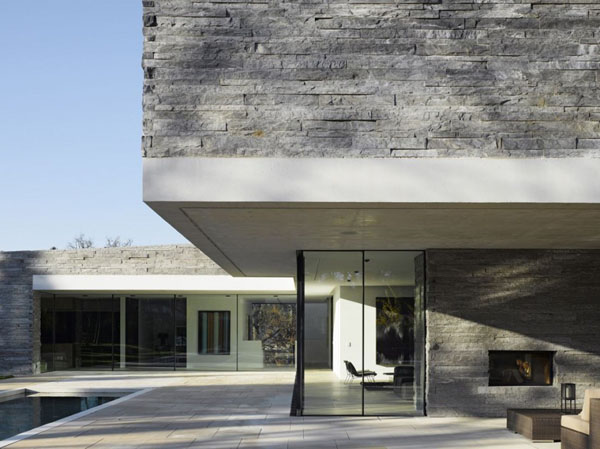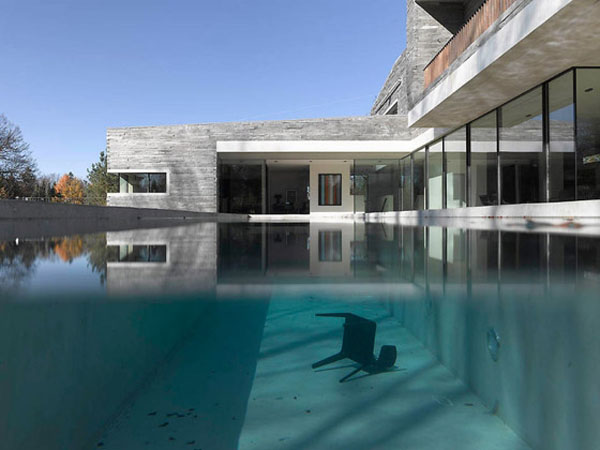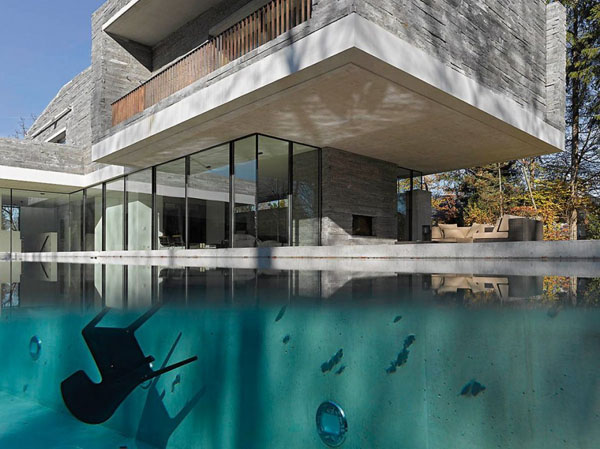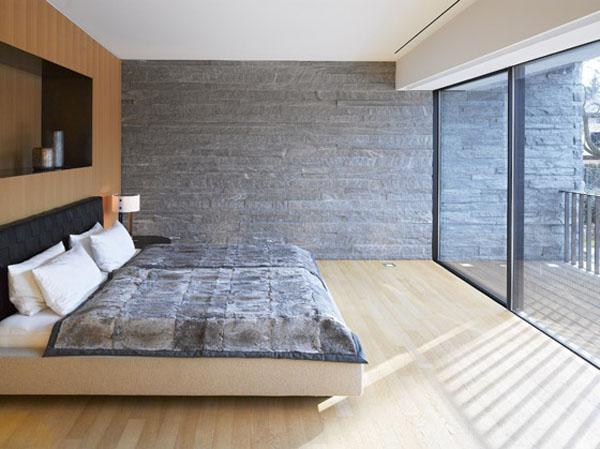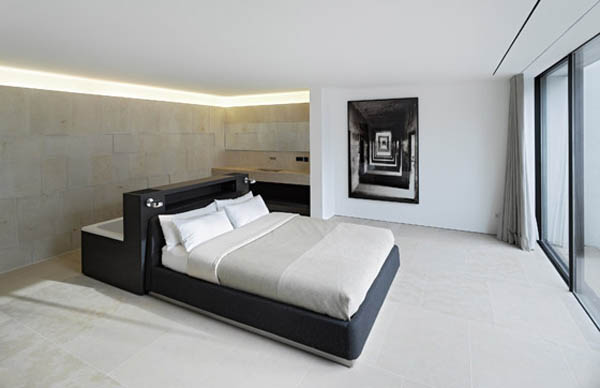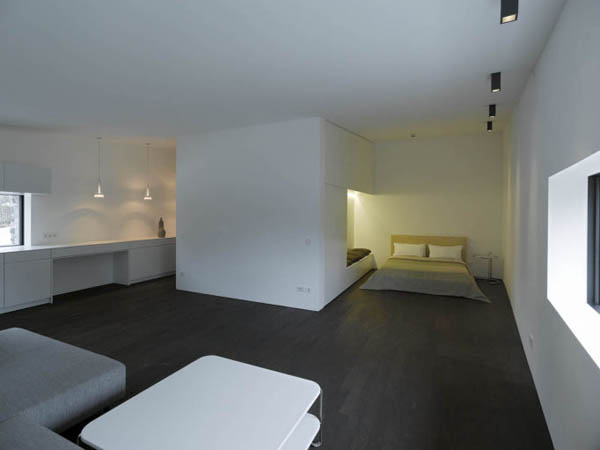 View the complete gallery
Share your Thoughts!