Chic Spanish Home Design With Grey Concrete Floors
Pereda Perez Arquitectos has designed a Spanish home design in Villarcayo, Burgos, Spain. The facade of this Spanish house gives us a view of wooden planks application into certain steady wall with glass wall in the middle of the facade. The back yard of this elegant modern home is green grass area with many tall trees planted on it.
The back porch of this contemporary house is dominated with concrete floor to suit the wooden and glass wall. Two orange chairs are placed on the back porch of this house as the place for enjoying the back yard scenery while reading or having evening tea there with the family or friends.
Different from the modern Spanish house design applied towards the back yard of this house, the front yard of this fascinating house is quite simple with concrete wall as the gateway and some small stones surrounding it.
The fences constructed surrounding this lovely house is the construction of wires made of metal. This steady house has concrete wall even on some sides are applied wooden planks for decorations. Directly from the front or back yard of this admiring house, we can reach an opened living room of this house which is chic designed with simple interior design and furniture.
A white furry rug with wooden folded chairs and a coffee table is nice with a television vault on the wall in front of them. A set of white dining room with white wooden chairs is so nice for dining session in this opened living room. Mostly, the wall of this living room is constructed using wooden panels and planks for nice and chic look.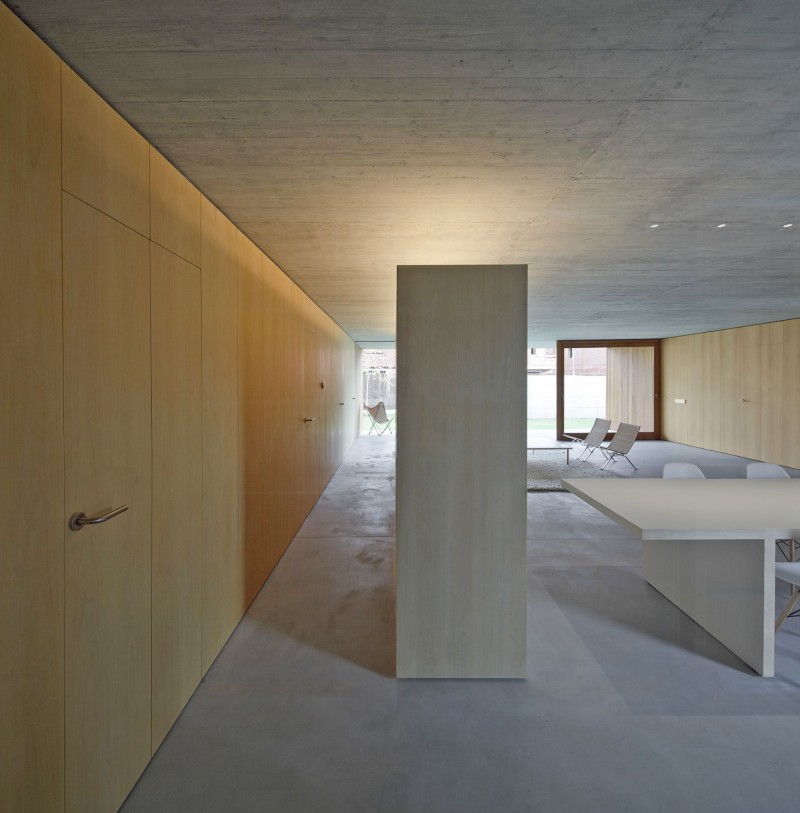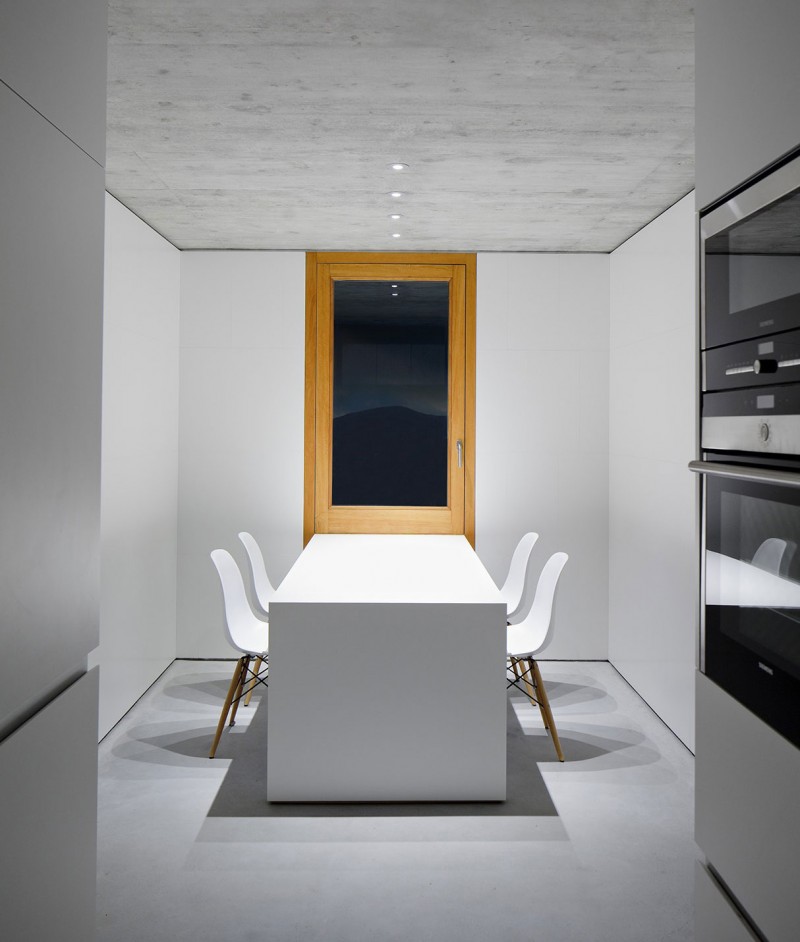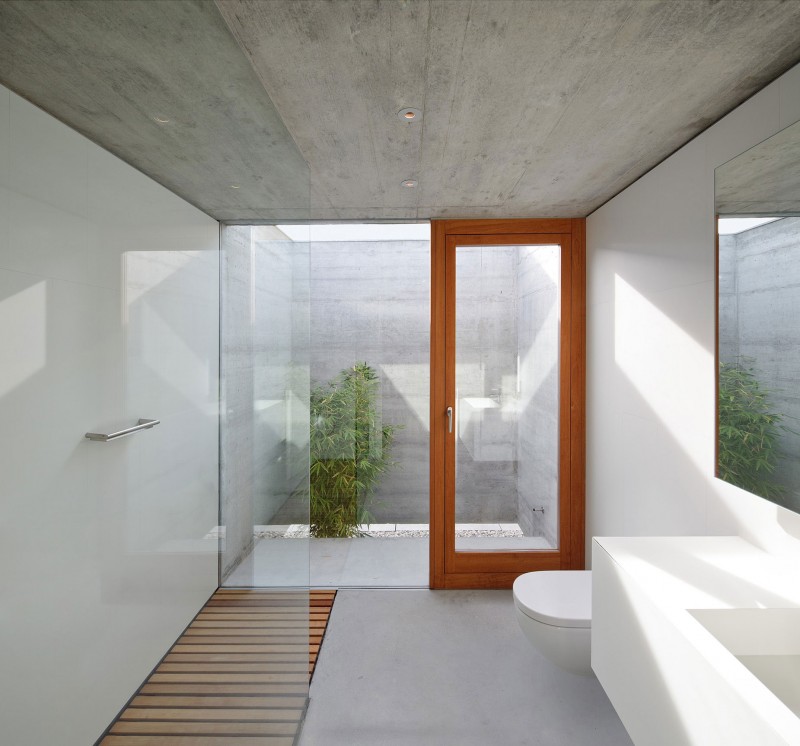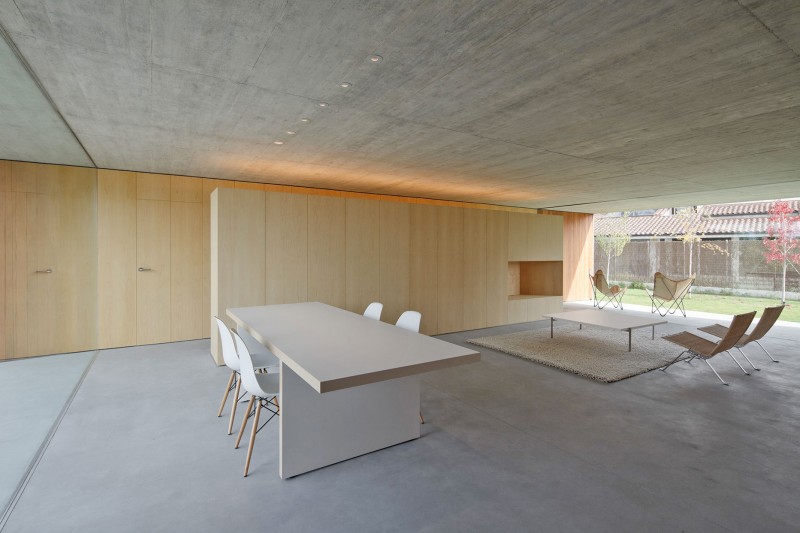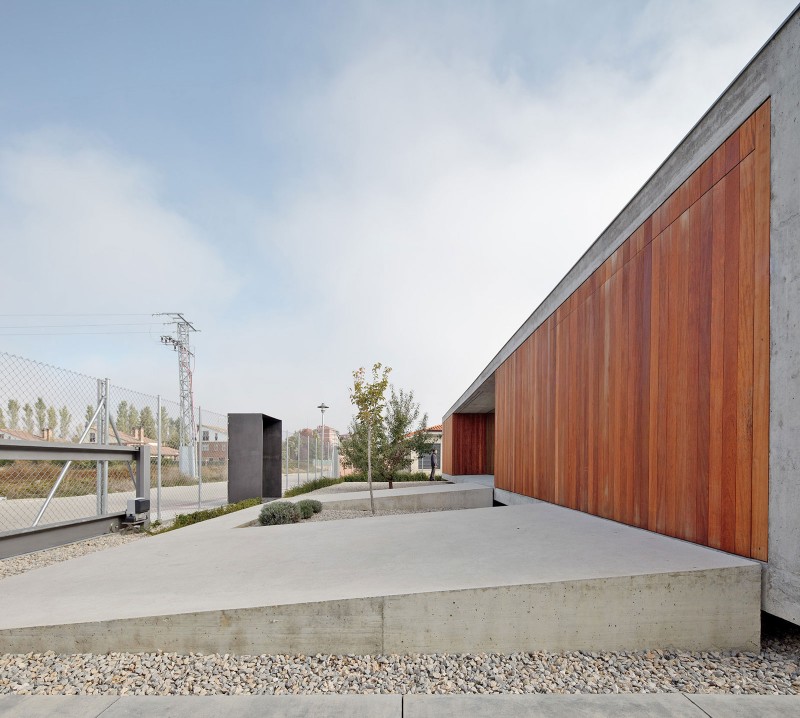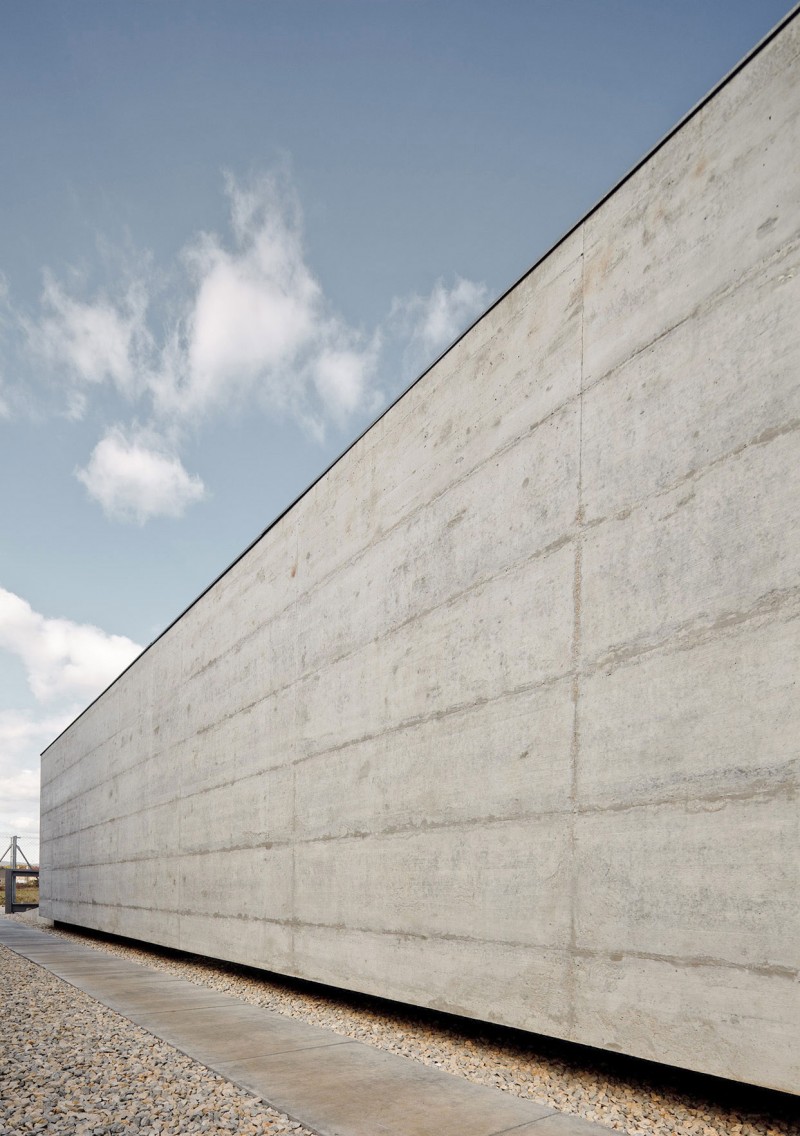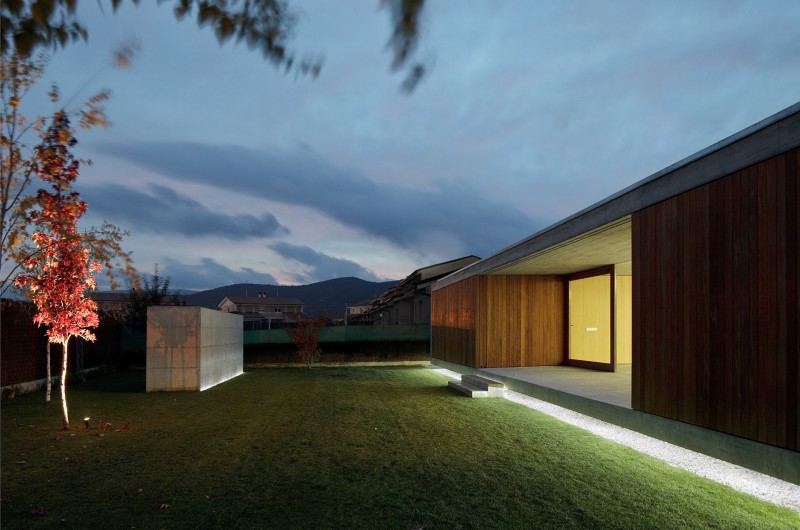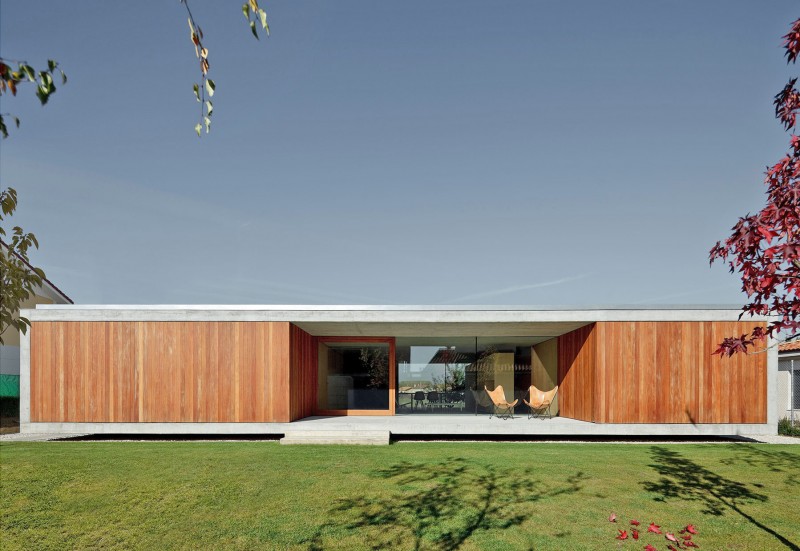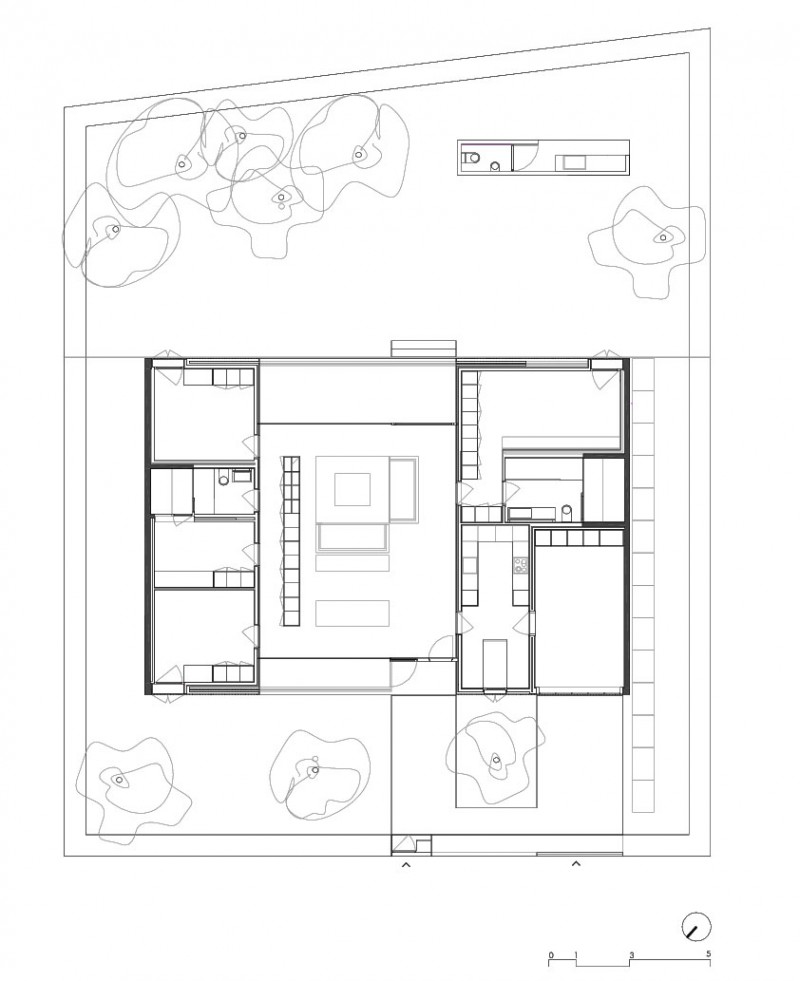 Image By : Pereda Pérez Arquitectos
View the complete gallery
Share your Thoughts!