Warm Modern Mountain Home With Beautiful Interior Decorations
Sage Architecture has done working on this modern mountain home project, which is entitled as the Flight House. This beautiful mountain retreat is a great representation of modernity in term of cabin in the woods, only it looks more amazing with its modern mid-century design style. The architectural shape is simply intriguing, demonstrating the fantastic roof shape to please your eyes. Besides, this holiday retreat in mountain also shows a great way to establish a unity with nature to improve the quality of life apart from aesthetic aspect.
Overall, what to hate from one of modern mountain home designs here? Nothing! This is a perfect example of proper holiday retreat where you can be united with nature. Its design, especially the exterior, is simply intriguing with both of its curved and tilted roof designs. Besides, see also how the plentiful of transparent glass element for this mountain retreat exterior may help improving the appearance, especially when the night comes. The dazzling golden lights both from indoor and outdoor surely will lure the attraction. As if it is not enough, see how this home exterior design is brilliantly mixed with natural landscape of mountain environment neighboring.
Entering this mountain residence, you will be stunned even more by its elegant and warm interior design. The carefully crafted wooden interior with stunning modern finish brilliantly provides both beauty and amenities to pamper its residents. Just take a look at this open living area, where plenty of wooden panels are spotted with its dramatic natural texture. See also the choice of stylish modern furniture to complement this room. However, we find the beautiful lighting fixture design also plays a great role in elevating the appearance here. See how they can improve the mood!
Even if you still need to do some works while spending holidays here, you do not have to worry. Just take a look at this impressive home office design idea which surely will help you to push the stress away while finishing your job. The expanding glass walls as part of modern mountain house designs here simply bring in the freshness of mountain scenery to please your eyes and refresh your mind.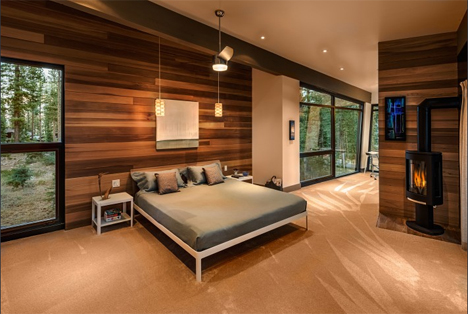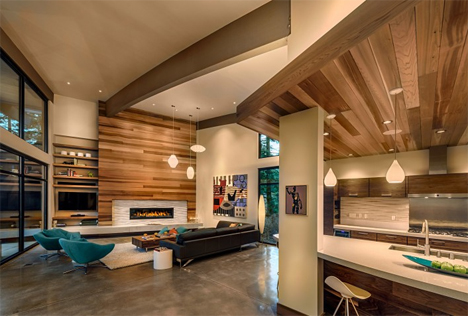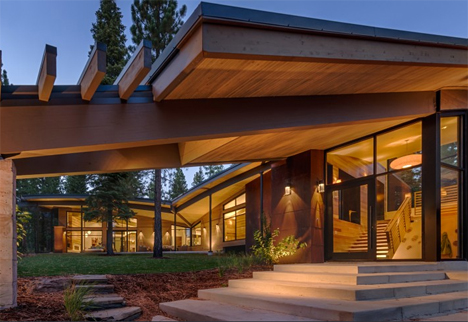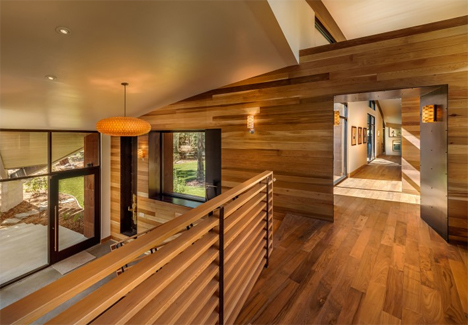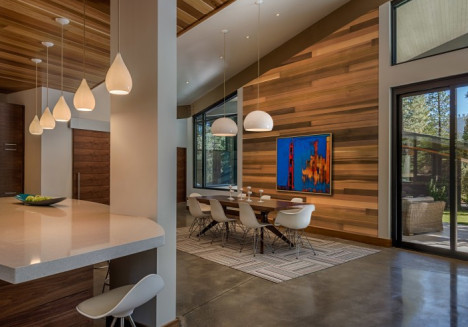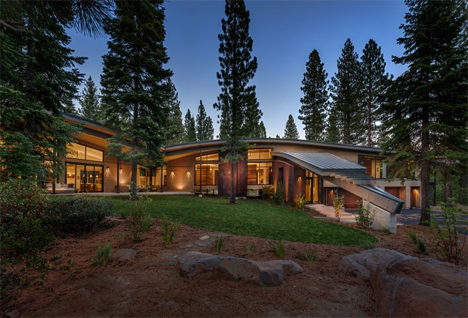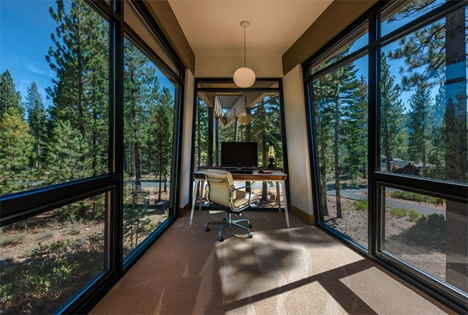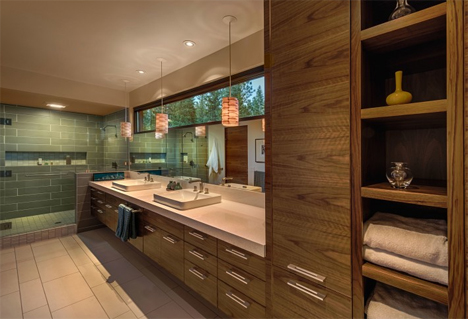 View the complete gallery
Share your Thoughts!