Elegant Monochrome Interior Idea For Classy Home Design
Energy is needed by homeowner that can be done simply by applying idea of monochrome interior, even though this may take further consideration. PANDA has successfully made a great example in Tokyo, Japan, especially when the project is called as Room 407. Stark contrast of both elements bring balancing effect and of course tranquil look. Mainly, hallways and empty spaces are created from black wooden panels, both for flooring surface and ceiling part.
Check out this certain room of living room and dining space in the same white floor plan. The monochrome interior design applied here is about using white plush sofas and place them against white wall and white glass window.
Then, add gray stone table in front part, along with Arco floor lamp with its silver effect. Meanwhile in dining space, black table topped with glass surface is surrounded with leather chairs of silver legs and brown cushions. Hang minimalist lights on ceiling too.
The floor plan explained earlier has white flooring surface that is directly contrasted with black woods of floor next to this area. On the other side, as this floor plan is for entertainment zone both for enjoy time and eating, place white drawers used as bookshelf and additional storage ideas. For the entertainment aspect, just put television screen on top of those drawers, and then complete it with best sound system and even DVD player.
Bedroom also has white theme, which can be seen from white mattress arranged on top of black bed couch. Also put floor lamp of silver metallic stand, and then crystal lampshade is installed on top area. Frosted glass panels are used to make them as alternative window designs. Bathroom also applies the monochrome interior ideas, by using black wooden floor yet gets combined with white counter and shiny black sink.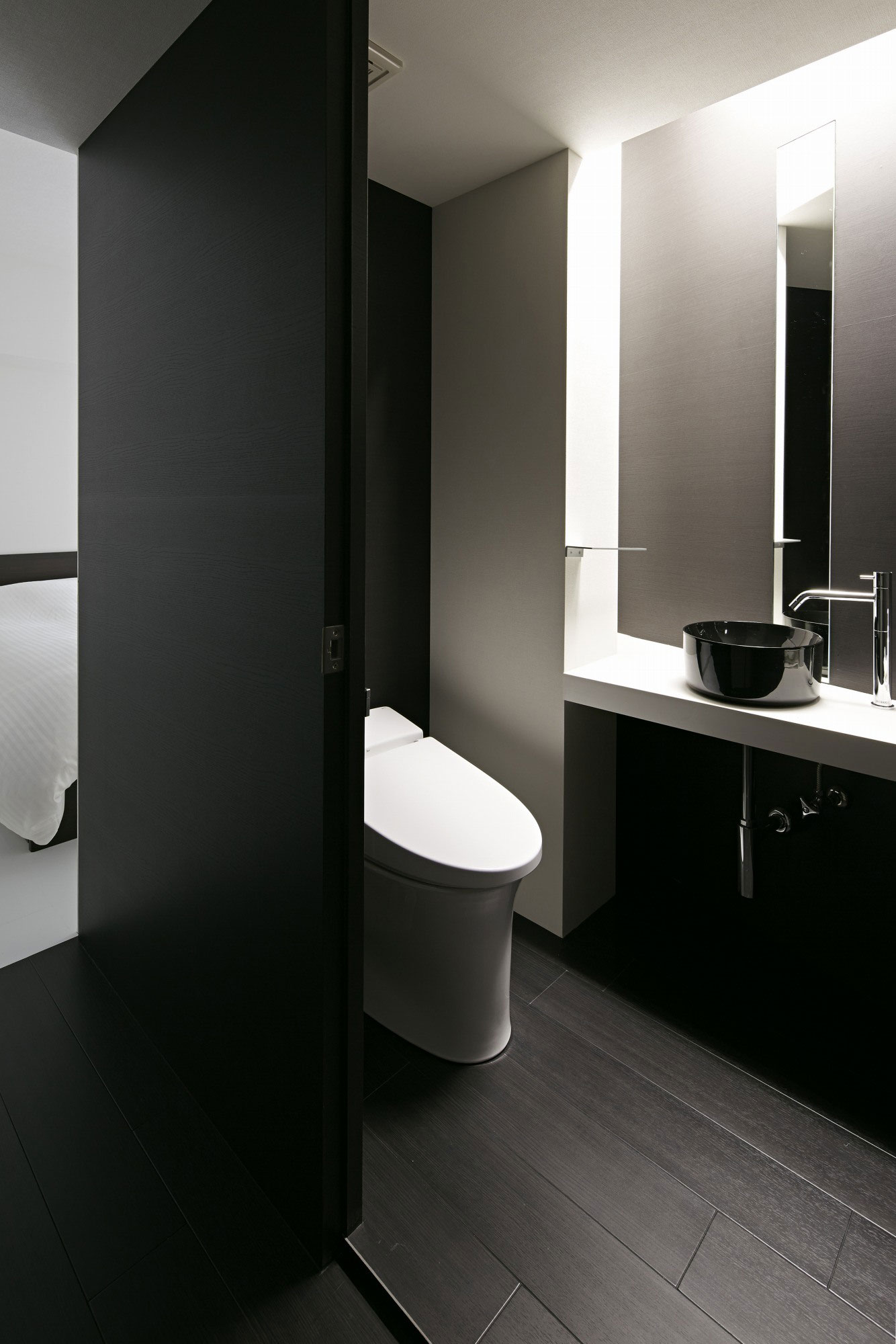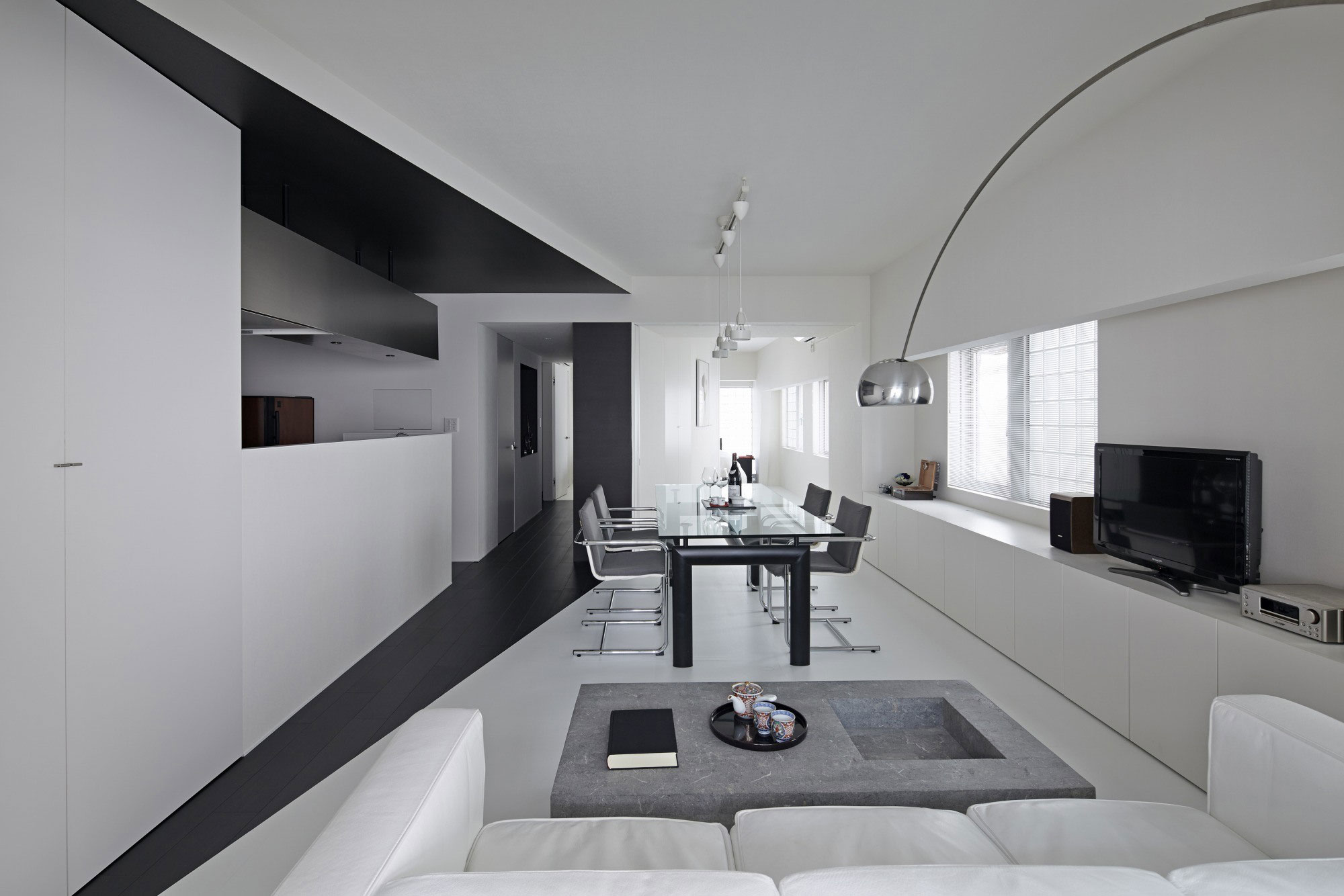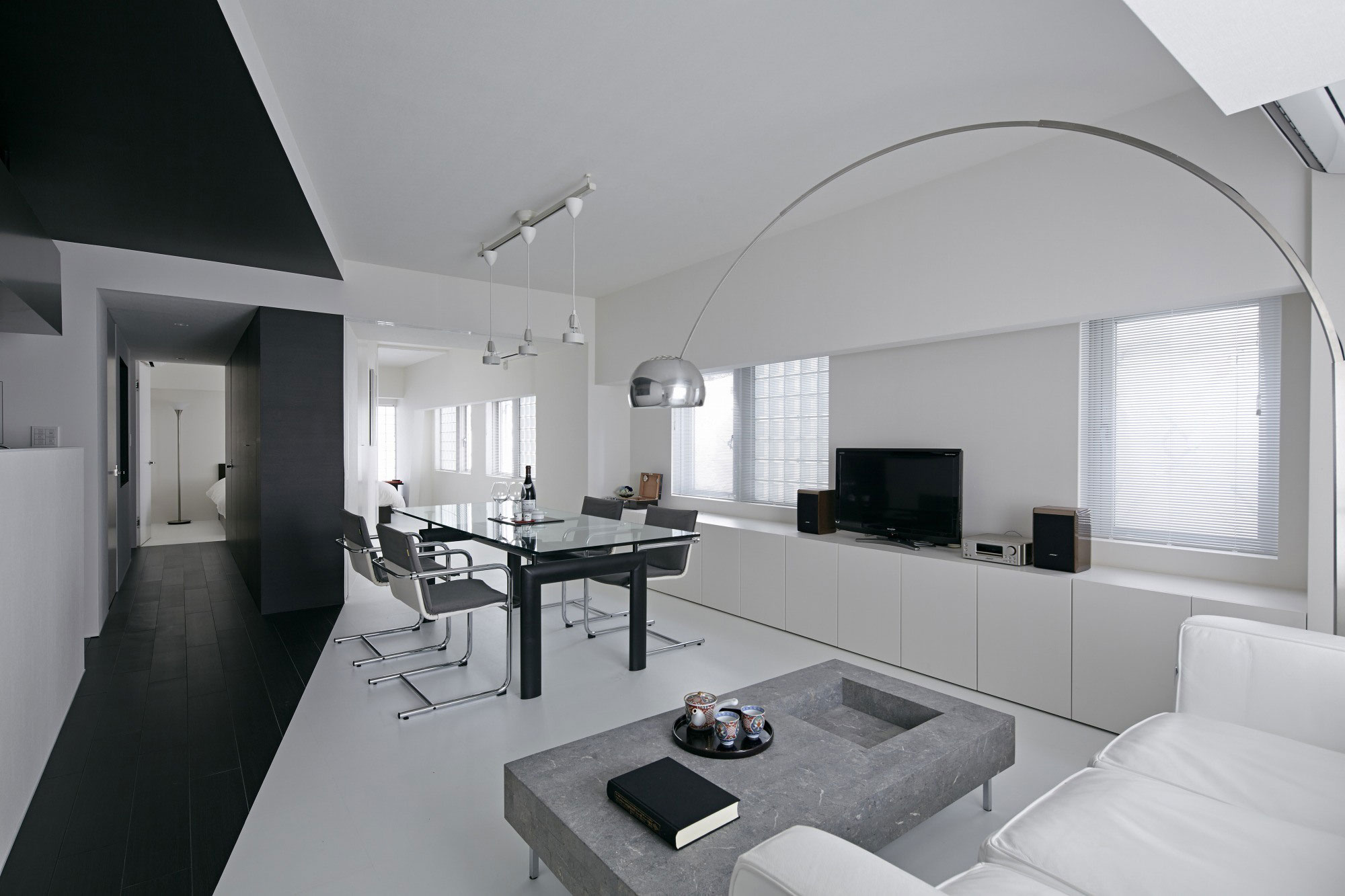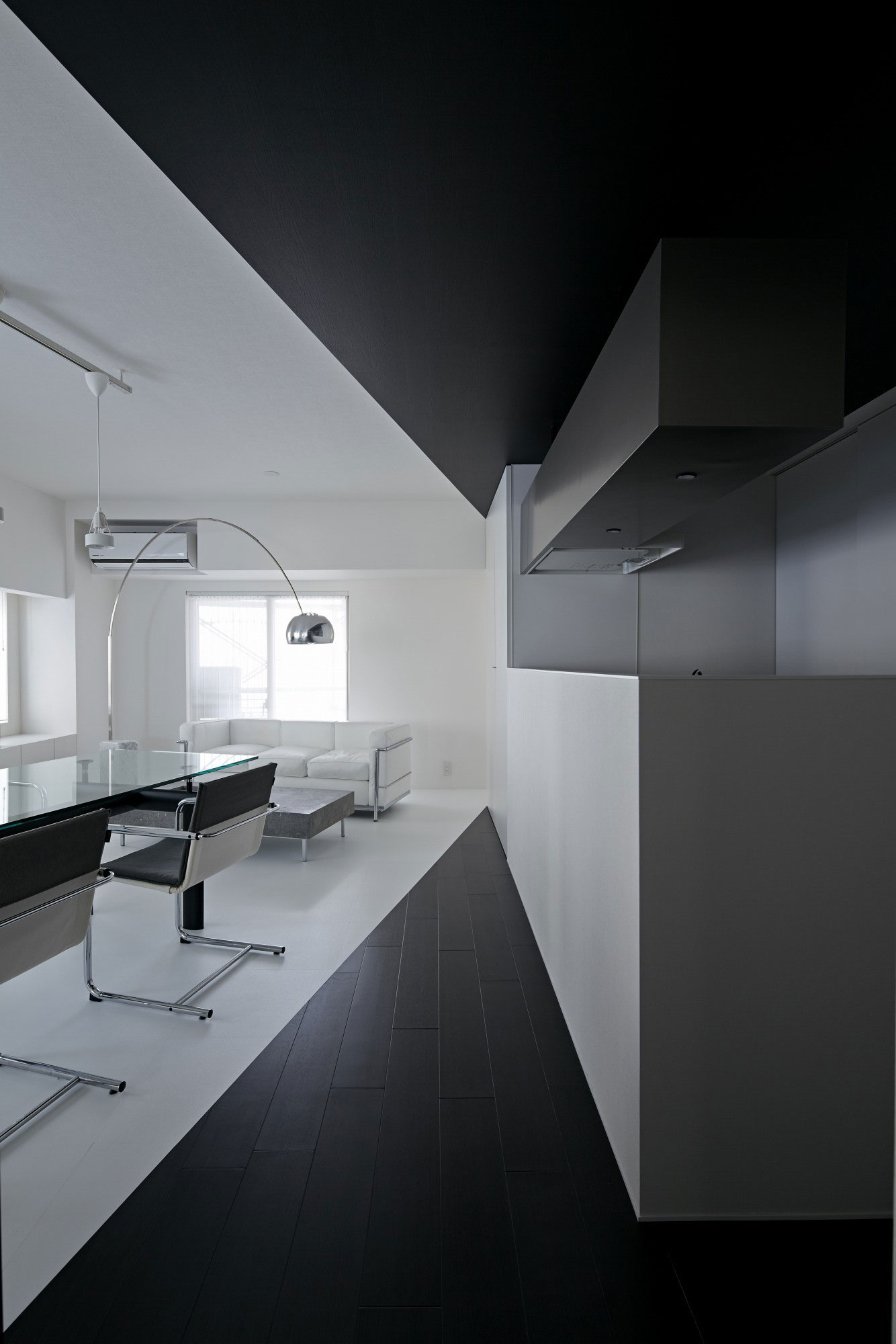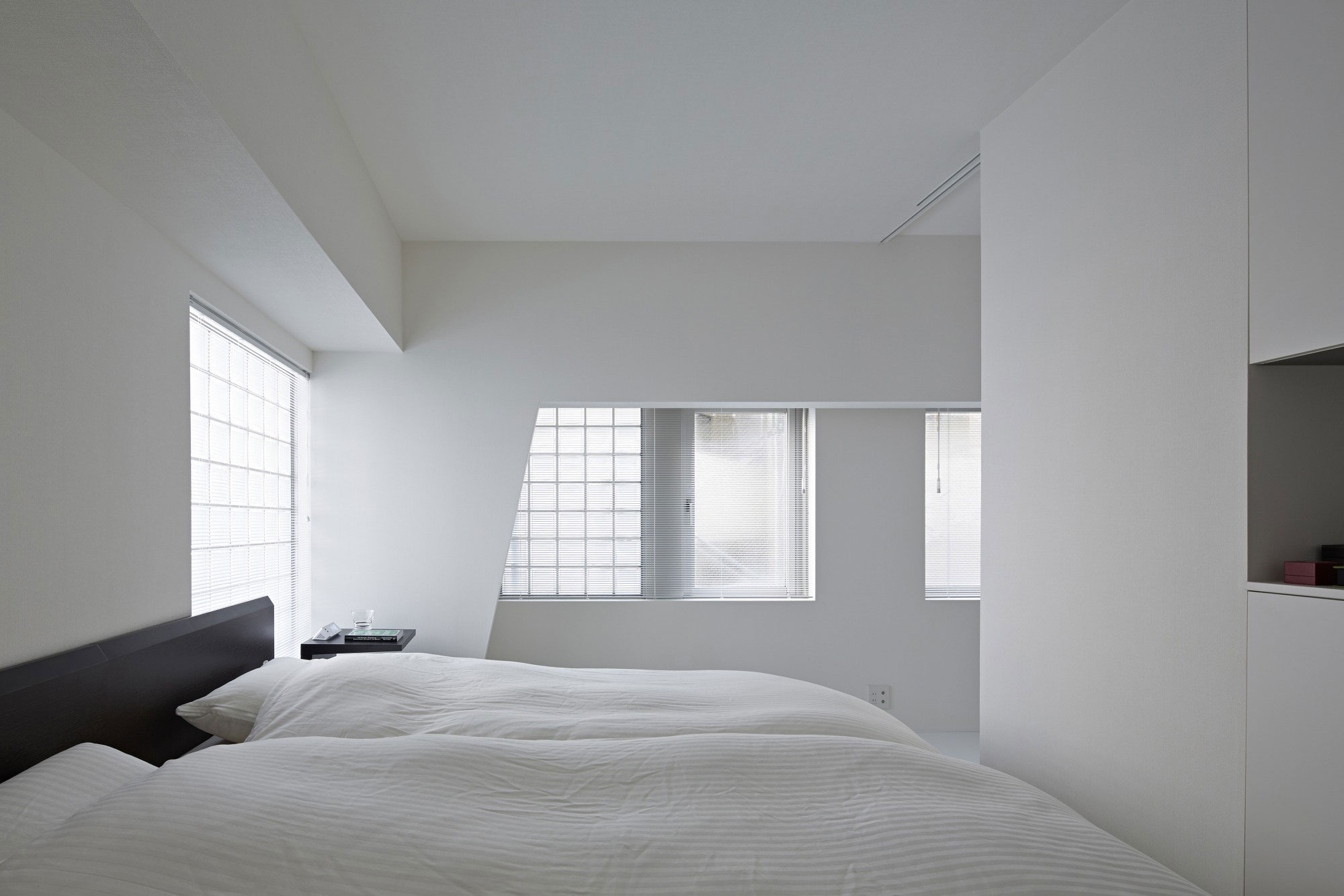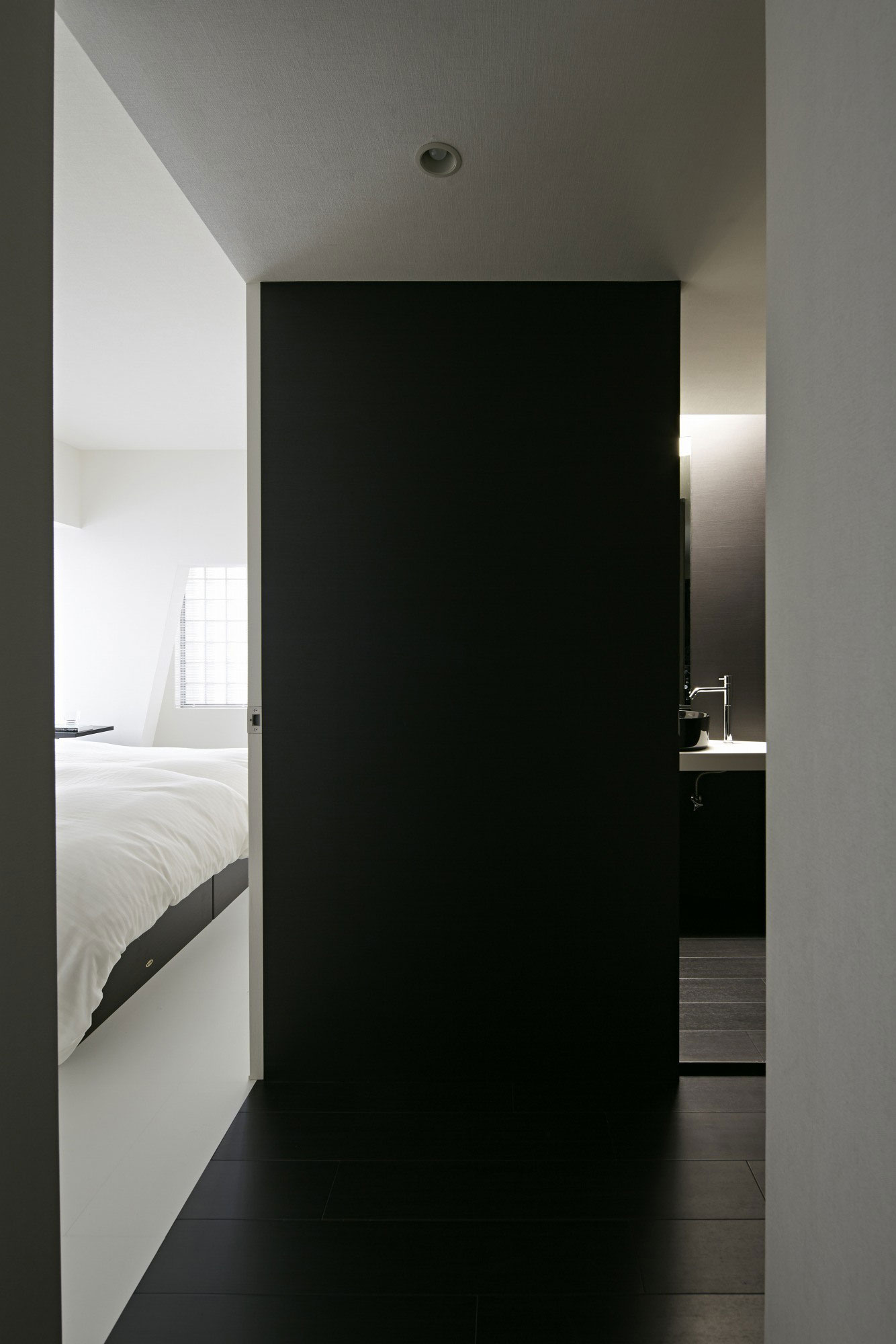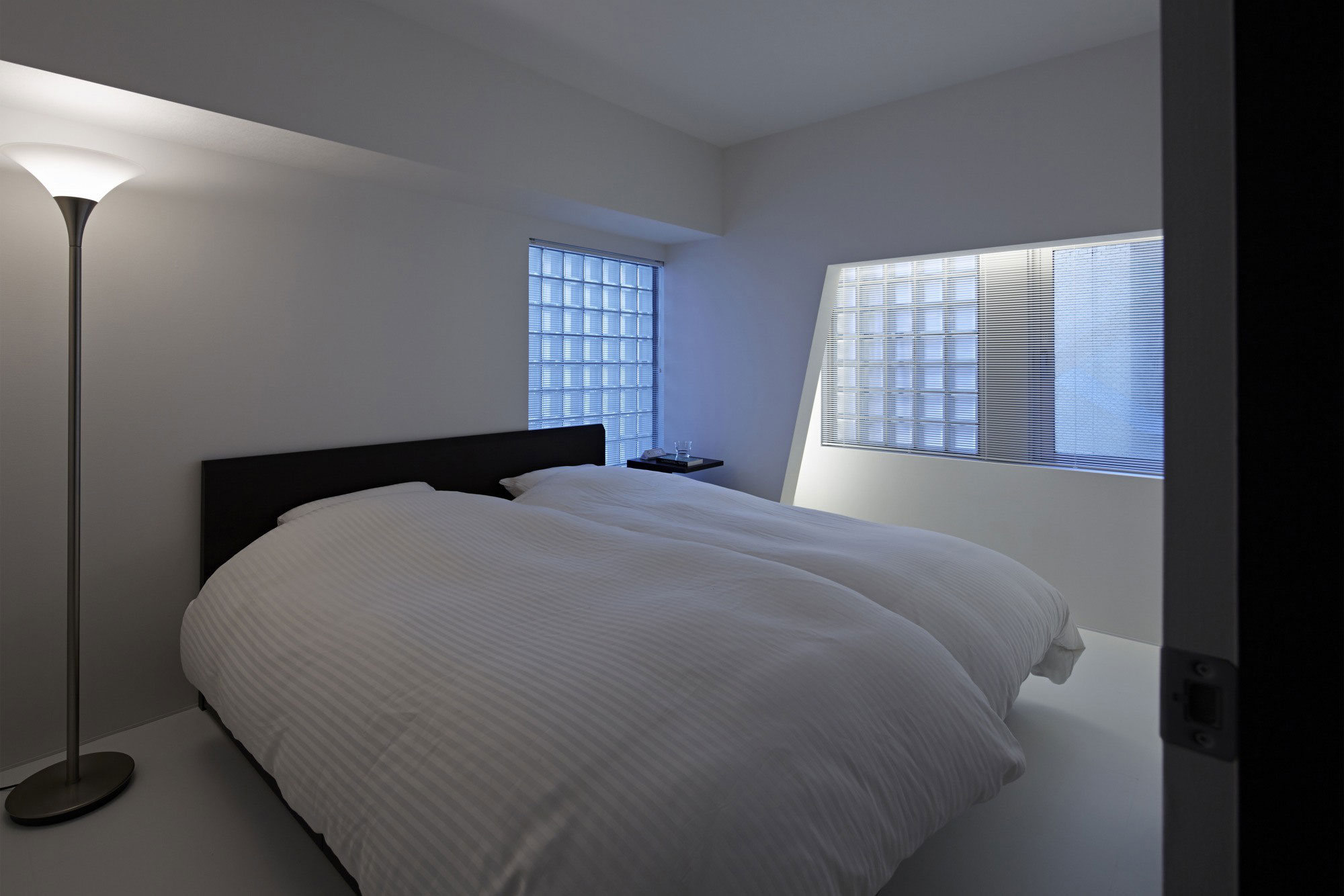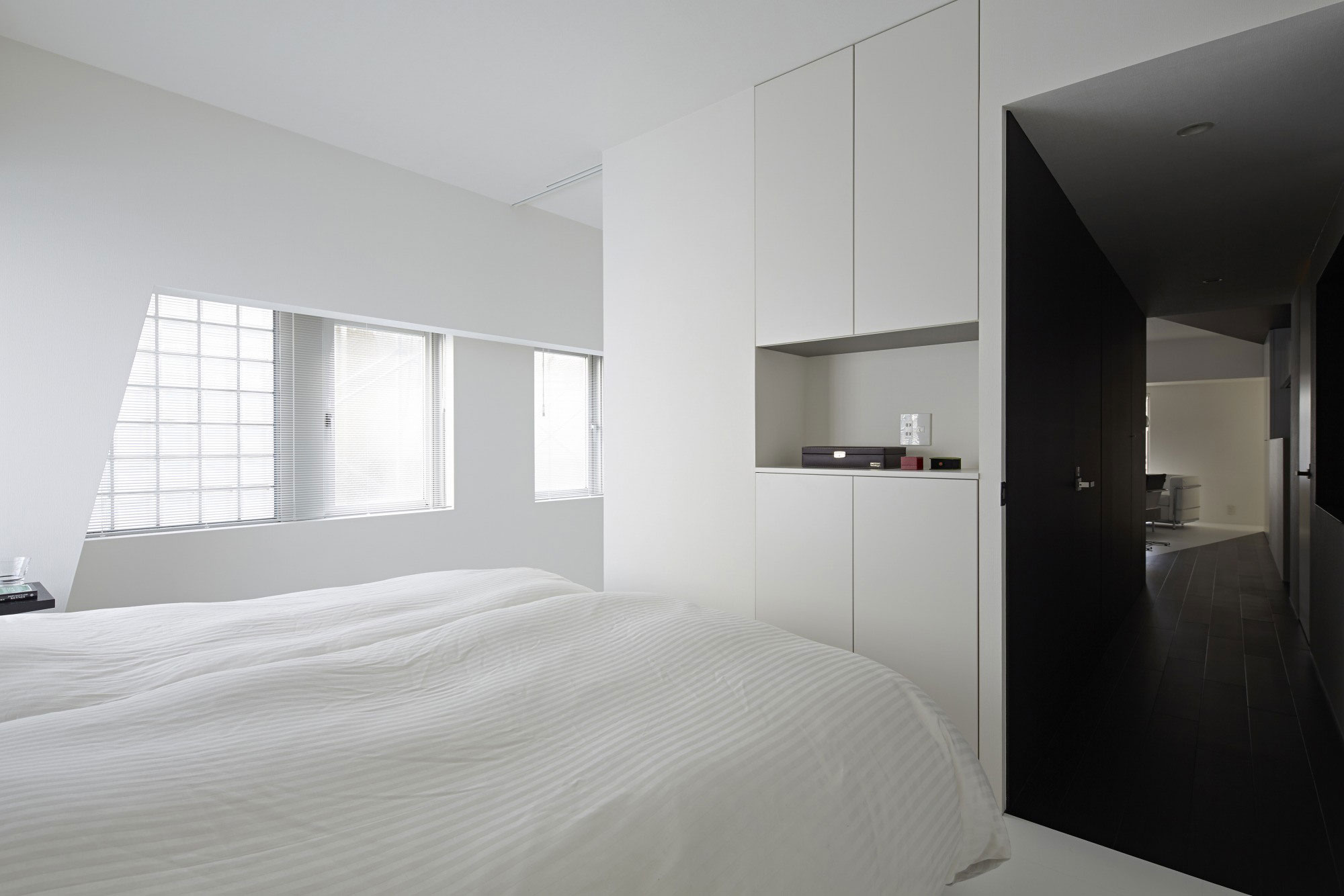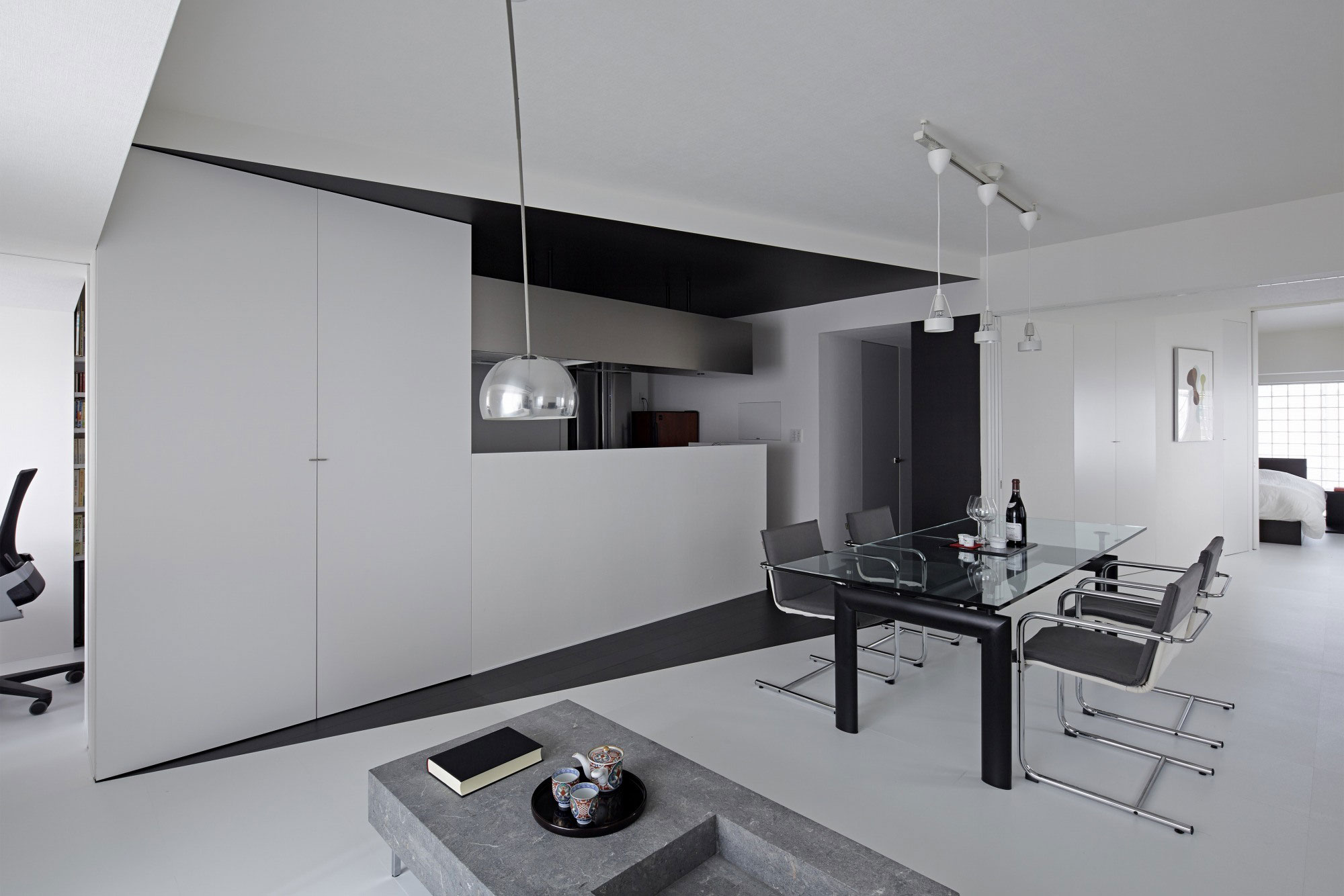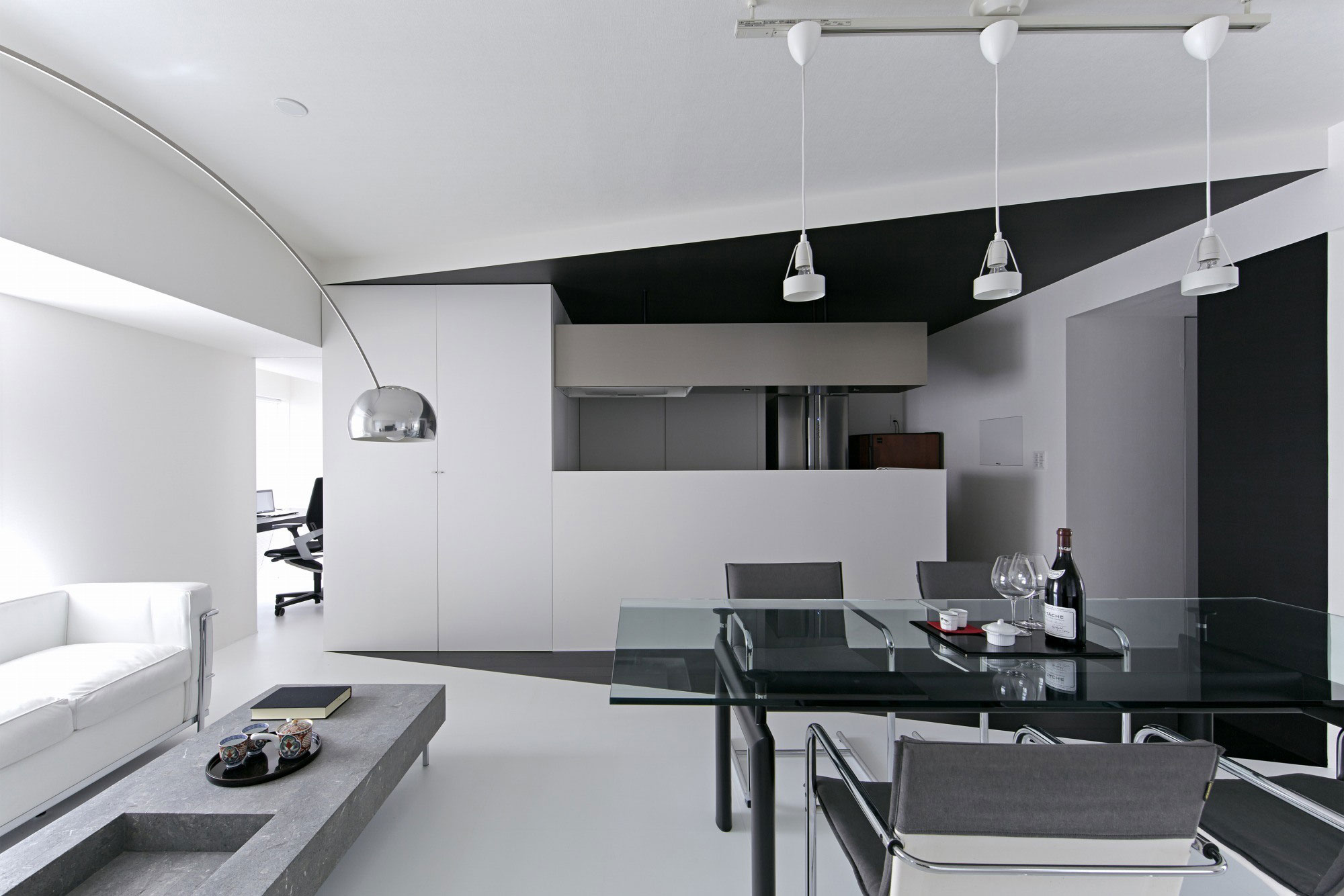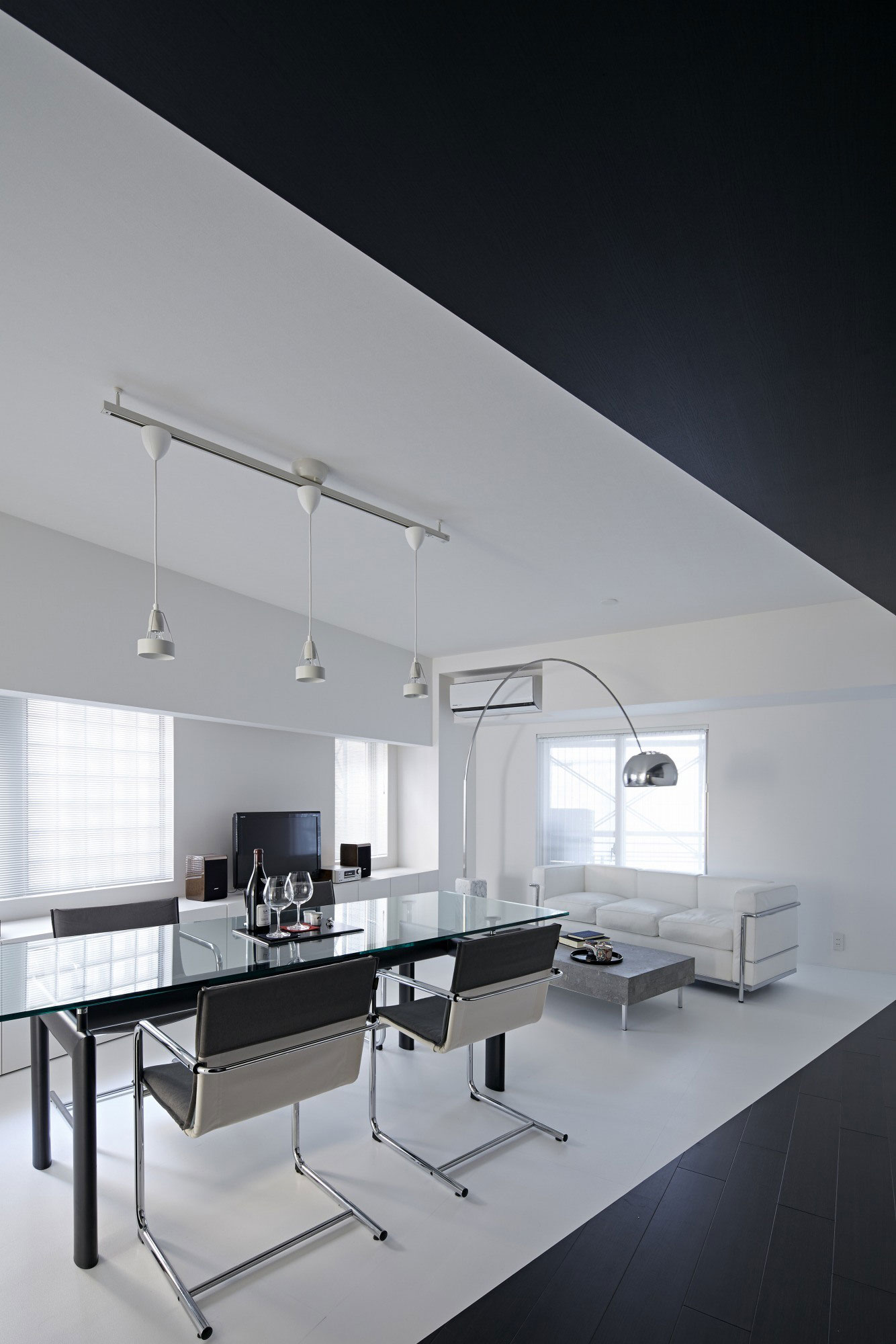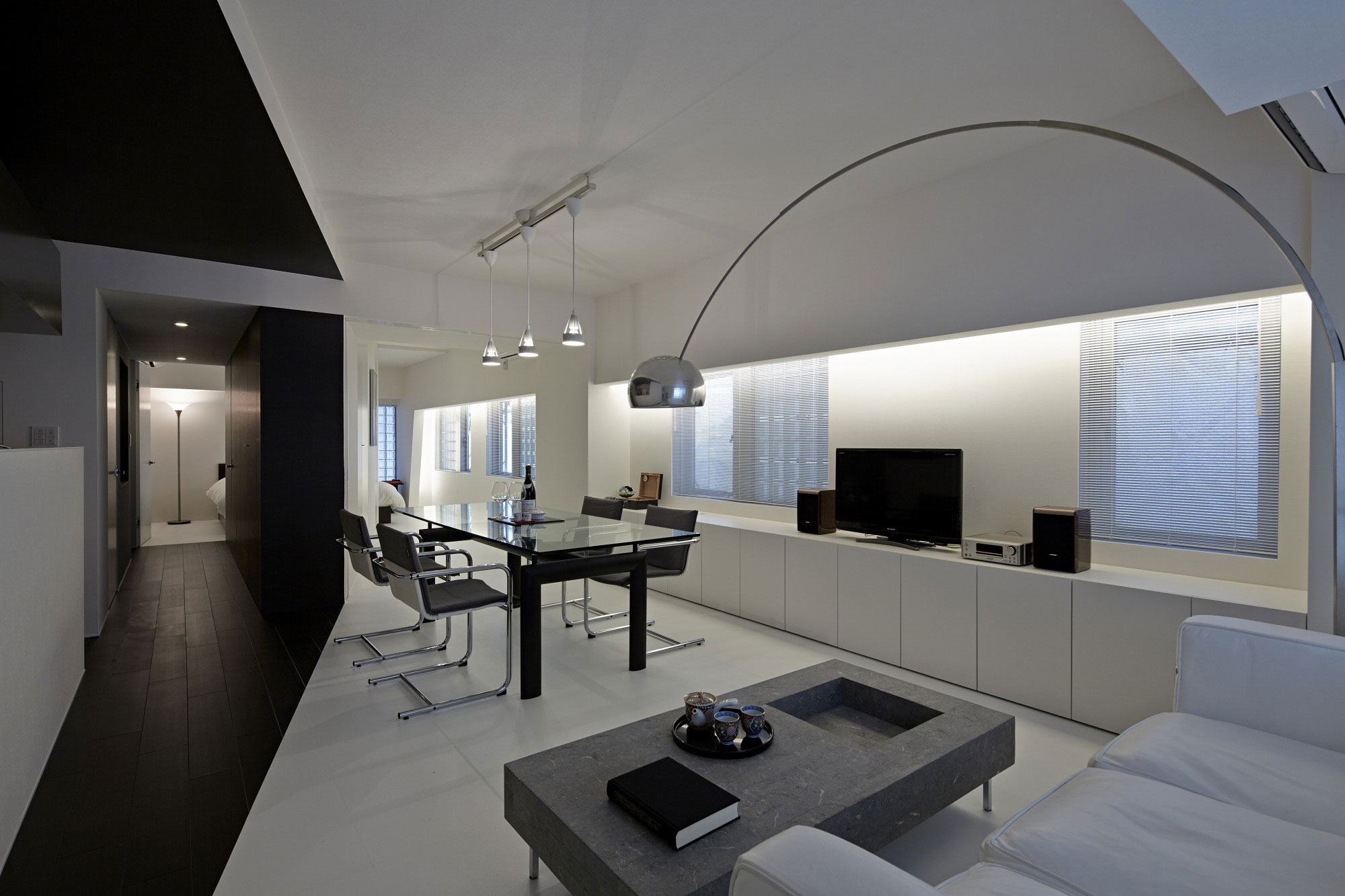 Image By : PANDA
View the complete gallery
Share your Thoughts!