Luminous Contemporary Home With Elegant And Colorful Brick Walls
Creativity is very fundamental in building a luminous contemporary home. This following house for example, utilizes many things we have never thought in building a house. This stunning modern house was designed by WoodWoodWard Architecture. The house itself is called Forever House, which means that the building was intended to be a long-term house for the residents. This particular house is located in Melbourne, Victoria, Australia.
From the outer part of the house, we can see that the breathtaking home exterior combines brick wall decoration with various color. It also combines elegant wooden materials to cover the front entrance as well as to be the frame of glass panels.
The contemporary house design has unique shape in order to adjust itself with the available space. The one story building, however, manages to take the living room, kitchen, dining room, family room as well as four bedrooms and bathrooms. The house has a small pitched roof colored in grey.
Upon entering the house, we will be firstly greeted by the presence of comfortable sofa furniture. This sofa is placed on top of a marble tile. This is the modern living room, place where the residents greet their guests. Therefore, the architects tried to build a very warm and cordial atmosphere inside the living room. The architects, then, tried to provide the warm touch by employing wooden accent in it. Besides, it also has a large glass wall and glass doors which presents the residents with garden view.
Let's take a look at the kitchen design. The kitchen employs modern kitchen set painted in grey. Across this kitchen set, we would be able to see two different part of the dining room. The first one is the dining table and dining chairs which are made entirely of wood. The next thing we can see is the kitchen island. On this particular part of the contemporary home design plans, hanging lamps are opted as a source of lighting.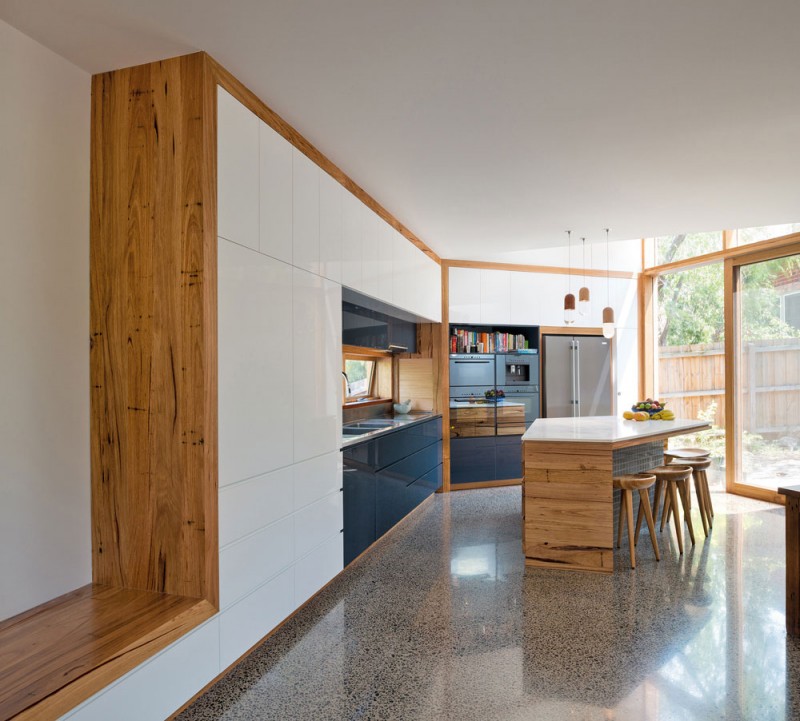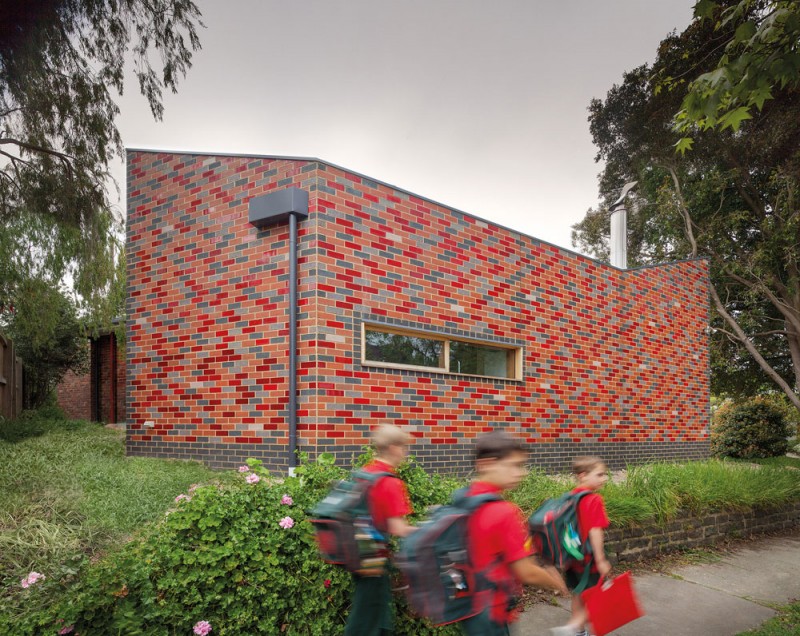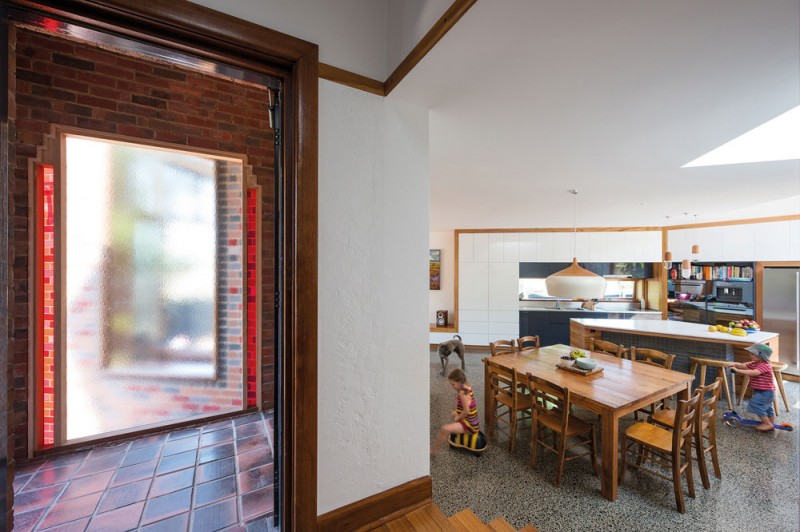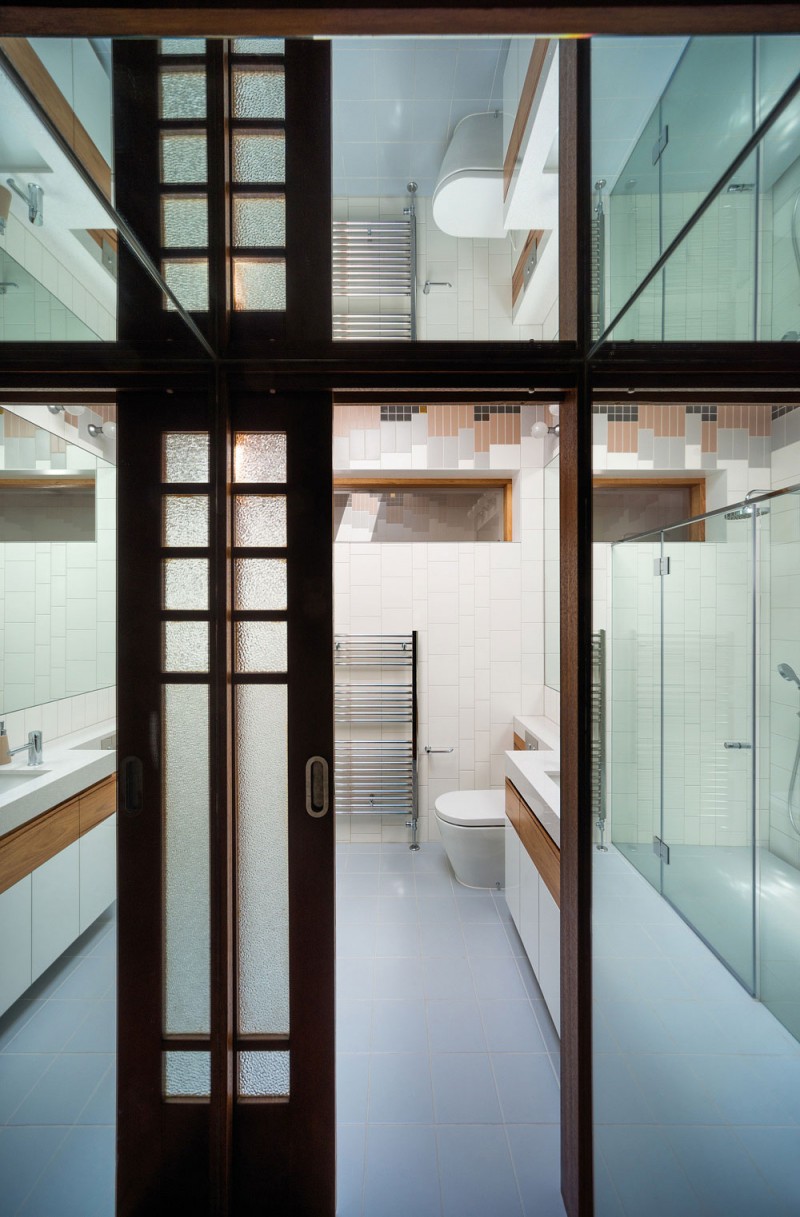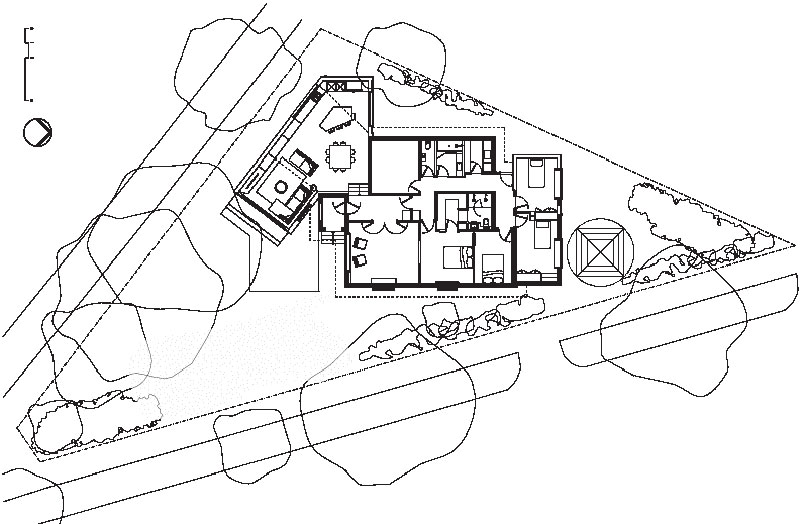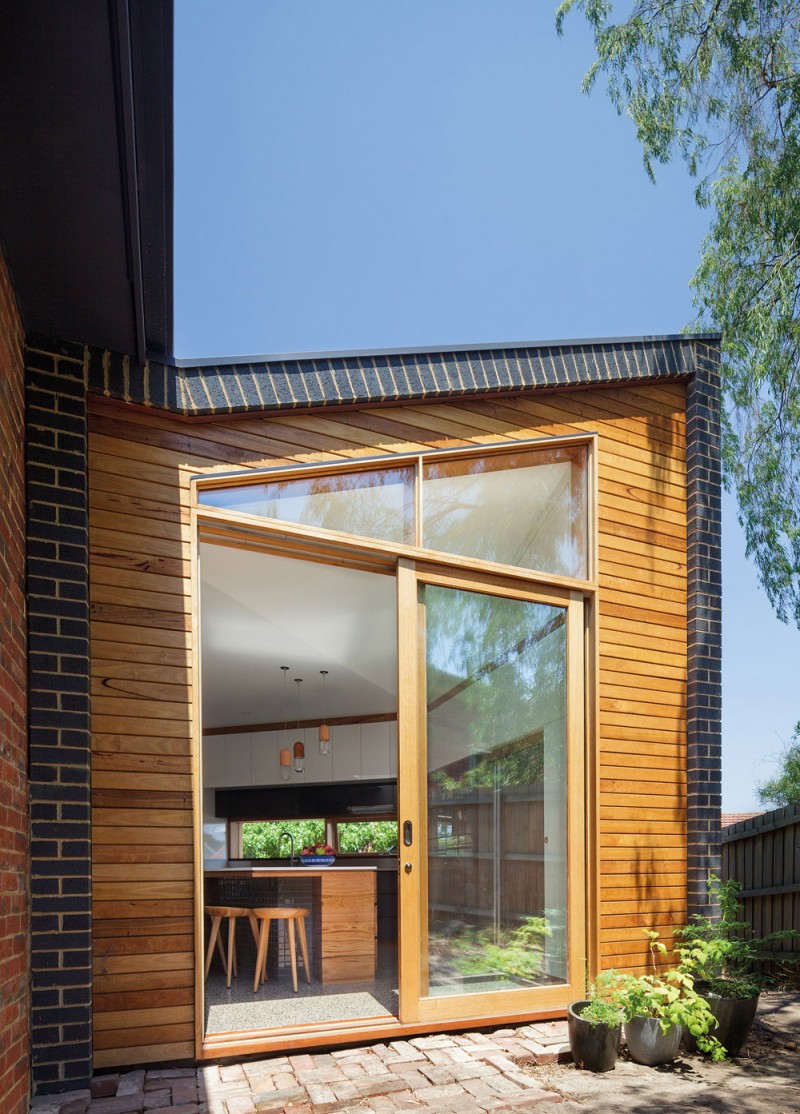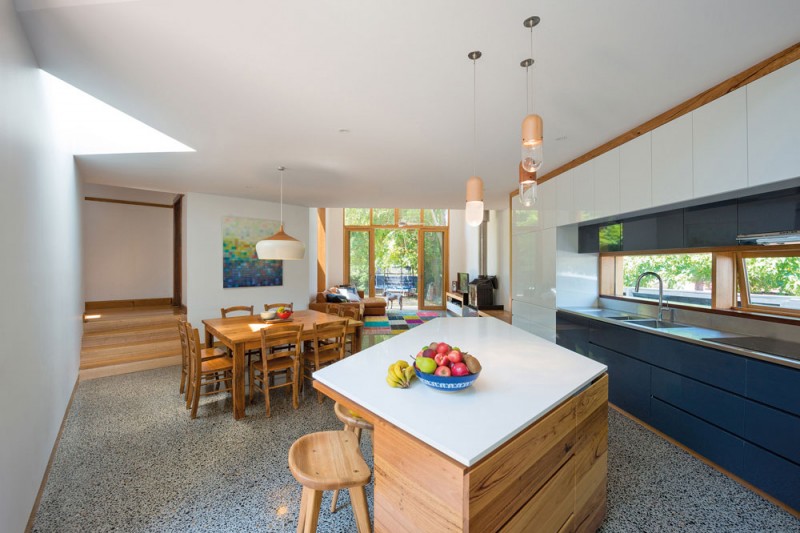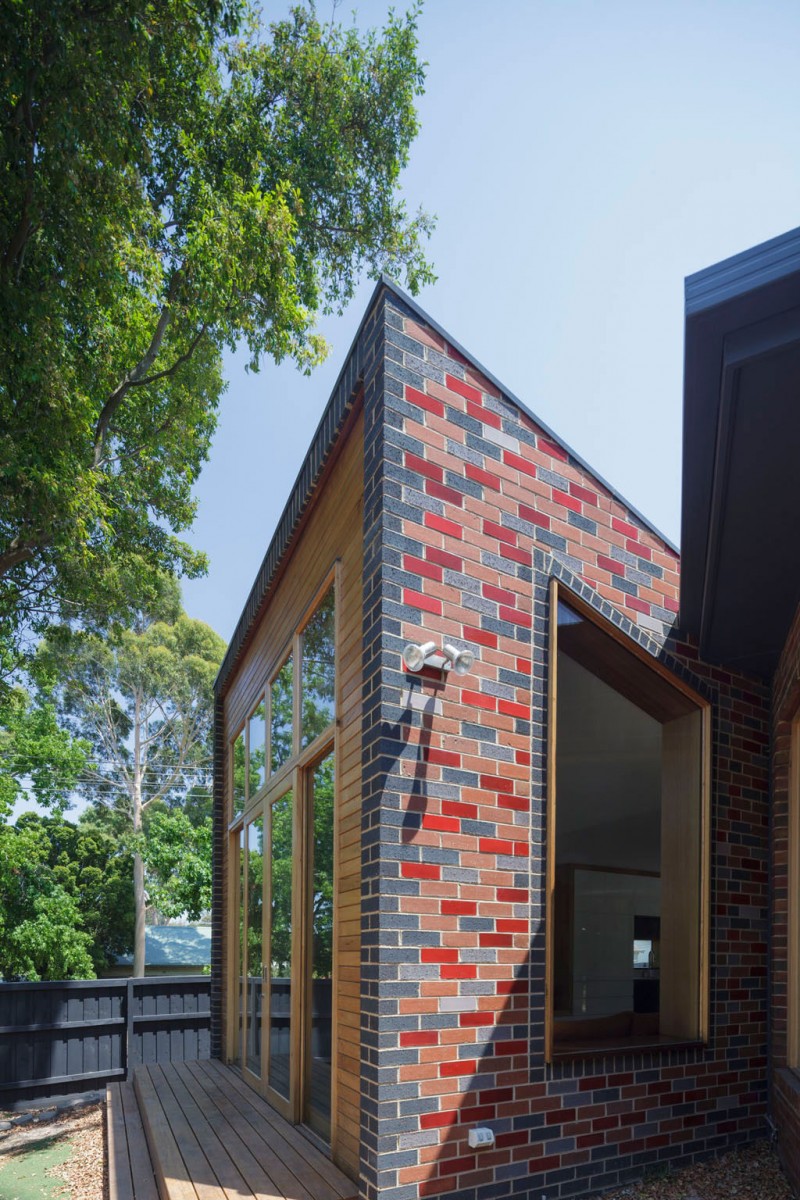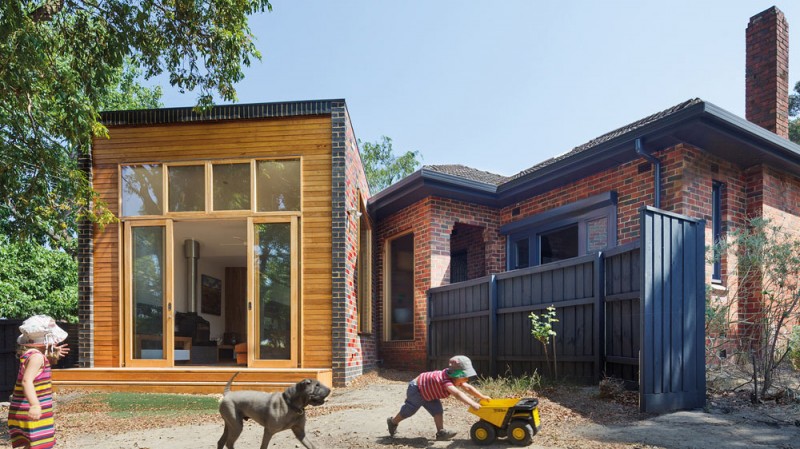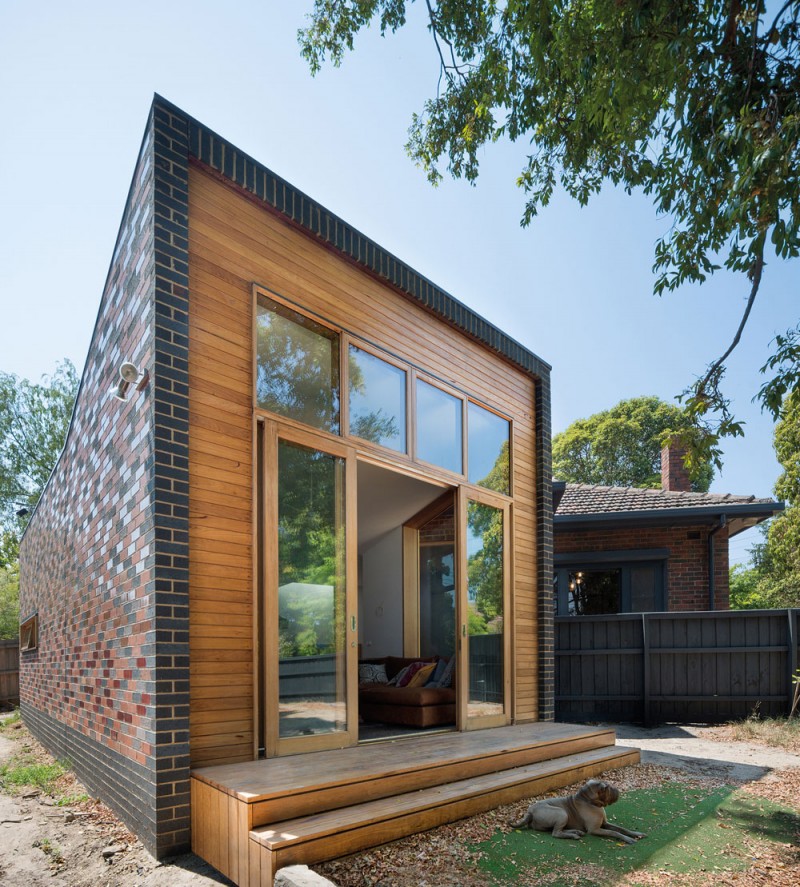 Image By : WoodWoodWard Architecture
View the complete gallery
Share your Thoughts!