Joyful And Creative Hotel Interior Concept With Vibrant Color Accents
People nowadays are definitely brave to design a joyful hotel interior with creative colors, vibrant accent concept, and imaginary themes until combining several different element. Here I have several photos from a hotel located in Vienna and all just fairly incredible.
The hotel interior design is a combination between eclectic, denim, dynamic retro, playful color, classy design, floral pattern which created fantastic interior design. The vivid city life style represented perfectly in this hotel space. Look at the first picture here where loads of natural lights brighten up the colorful living room with classy furniture selection, minimalist table, textured rug, yellow feather decoration, purple seating item and the amazing standing lamp.
Each interior designed with same theme which is vivid color. Look at the second picture here the walls were painted white with vintage lighting ceilings. The furniture set is highly playful with combination between orange, purple and red maroon. There are also couples of rounded balls and retro tales with authentic rounded rugs.
The next picture here however, offers something more different with vibrant red curtains, darker red sofa, baby blue throw pillow, sassy pink accent, textured rug and crafty coffee table. The whole color idea is just blends naturally into each other.
If you're not into something colorful for the interior, you don't have to worry because the next picture is going to show you another interior yet have calming and elegant mood. This interior dominated by natural bright color such as white and cream. To add a bit more elegance, there is rounded purple rug with triple suitcase uses as table.
The design here rather reflects vivid life style of Vienna in elegant way. On the other hand, the next picture with mostly white color scheme shows a bit more homey and friendly side. Painted white furniture, simple decoration and refreshing blue accent are describing the friendly side. The whole hotel interior design ideas is just limitless and you as the lucky guest could choose your favorite one.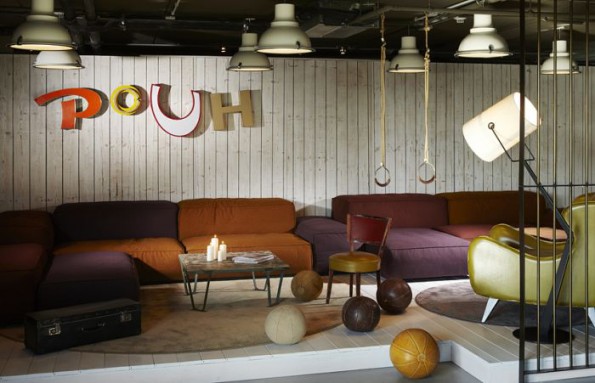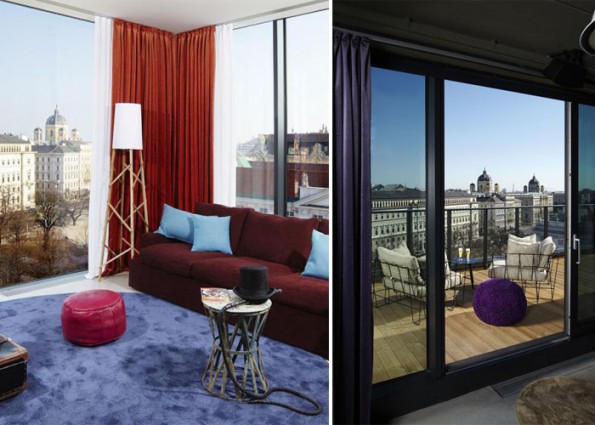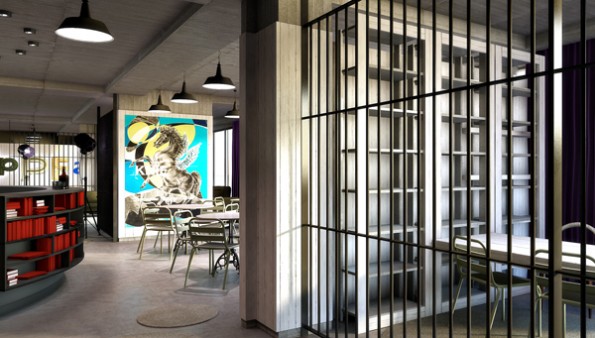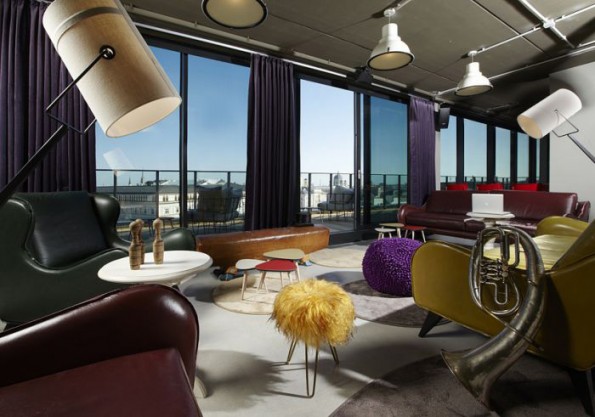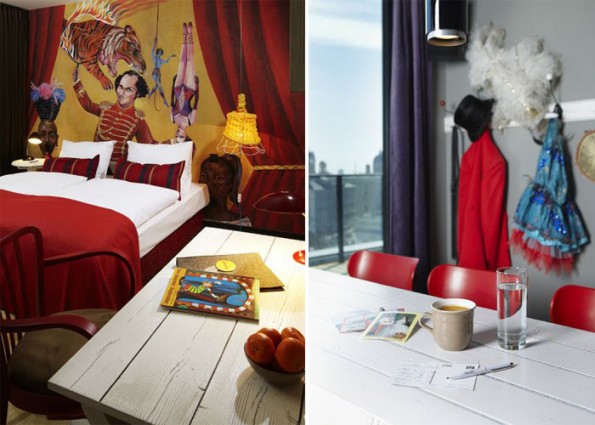 View the complete gallery
Share your Thoughts!