Modern Japanese Home With White Exterior Walls And Open Living Rooms
The Apollo Architects and Associates made a contemporary Japanese home with open living rooms a name Edge. Built in the suburbs of Sendai, take a look at the first picture here. Isn't it look good? It shows you the facade of the residence. White walls and geometric shapes are everywhere. Spacious glass windows are seen from here, bursting some lights from inside the house.
Move closer in brighter times. The second picture shows you another entrance of the house from another side. The door is small and tall, also colored in dark tone. The rested walls are white, makes the combination is done in perfect.
If you want to see the Japanese house design better, you can move to another point of view that available in the next picture. It is taken from a corner of the road in front of the house. Now you can see an elegant opened patio with white balustrade and border is provided too.
The fourth picture will take you a little closer to the house. No, now you are in the hallway of the house. There is a simple garden decoration near the hallway terrace. No grass is planted, but the soil is covered up with pebble stones. You can see it thoroughly by the floor to ceiling glass windows installation there. Concrete walls and stairs across the garden are combined with the grey flooring too perfectly. What a great idea!
For the closing, let's back to the exterior painting. If you want to have these styles, see the last picture here. This house is built in cornered point, right in a turning road. That is why you should build the house in great and perfect design. If you don't, you will have messy looks on the facade and the other sides left. You should think about the lighting compositions too, just like what you see in the picture. Enjoy the japanese house design pictures for your inspirations.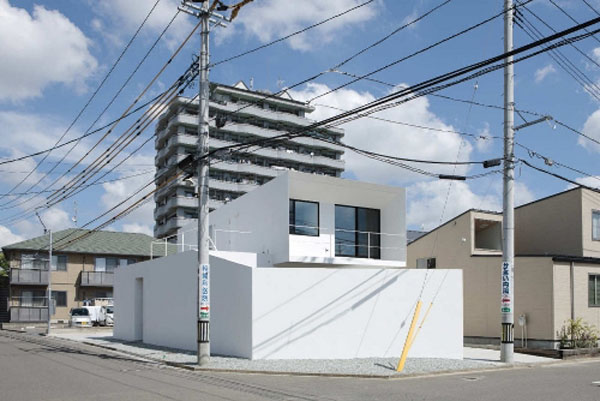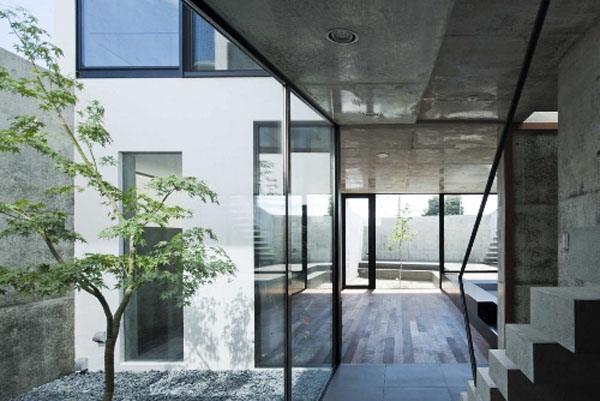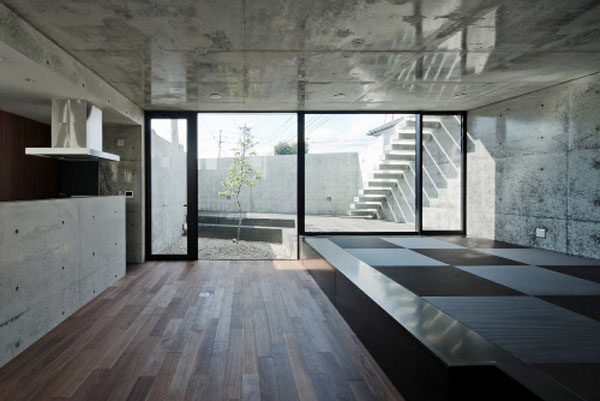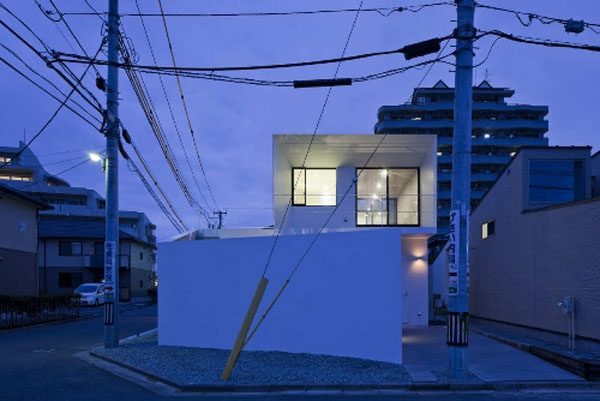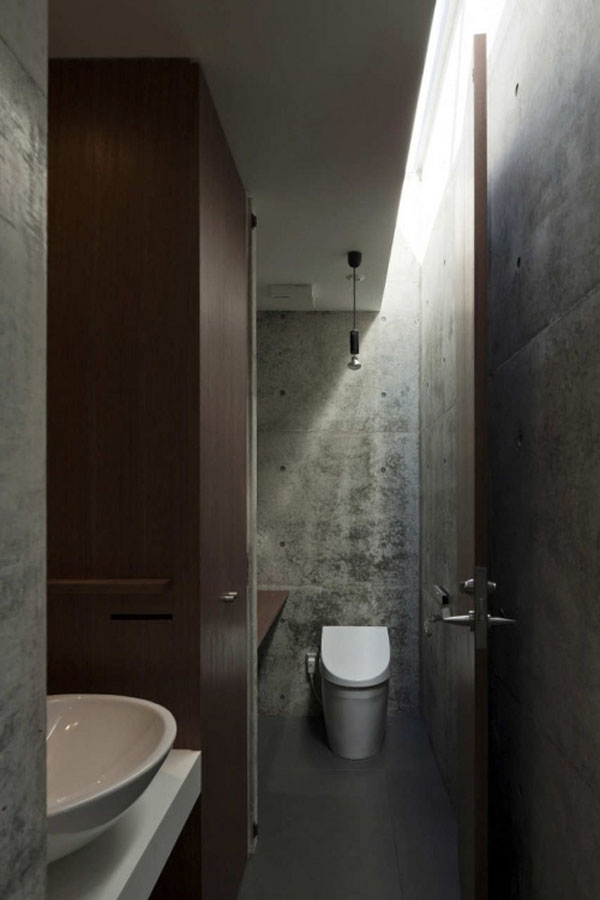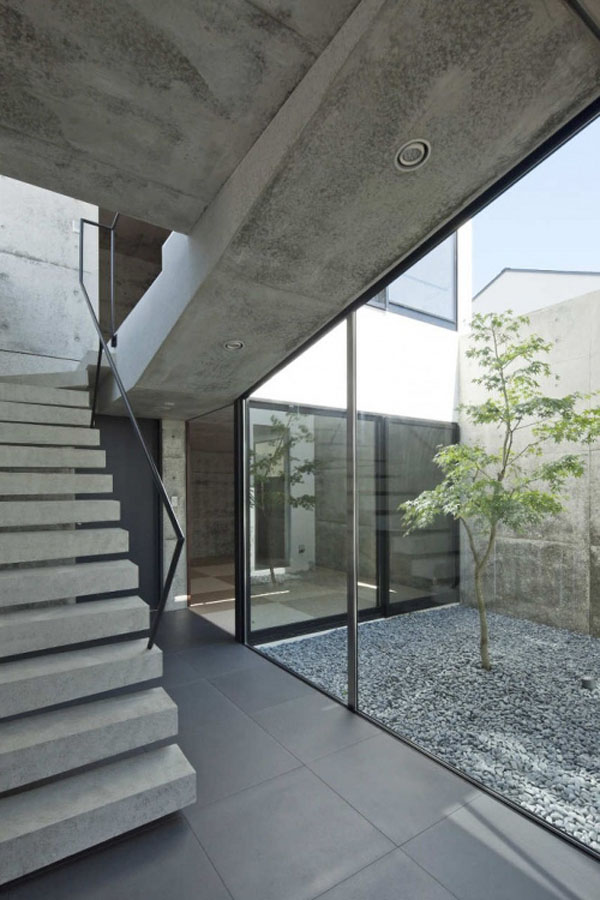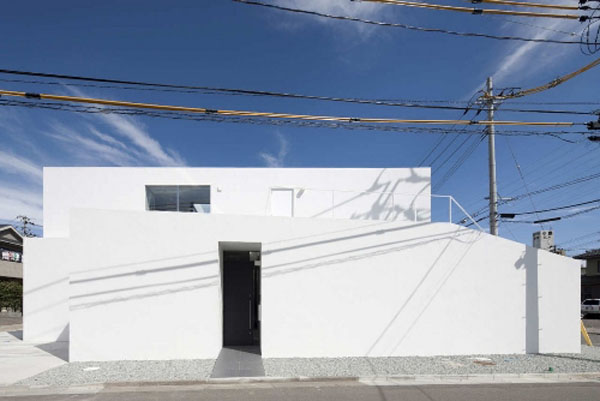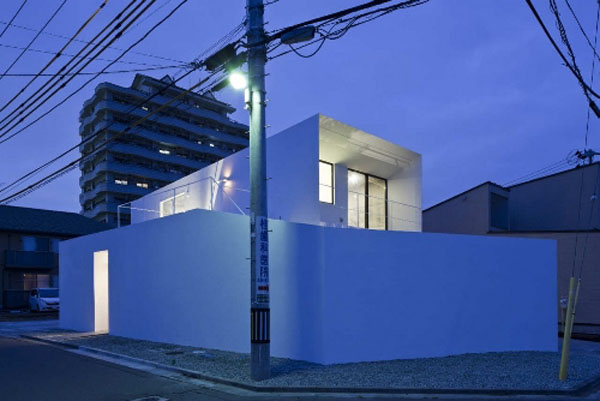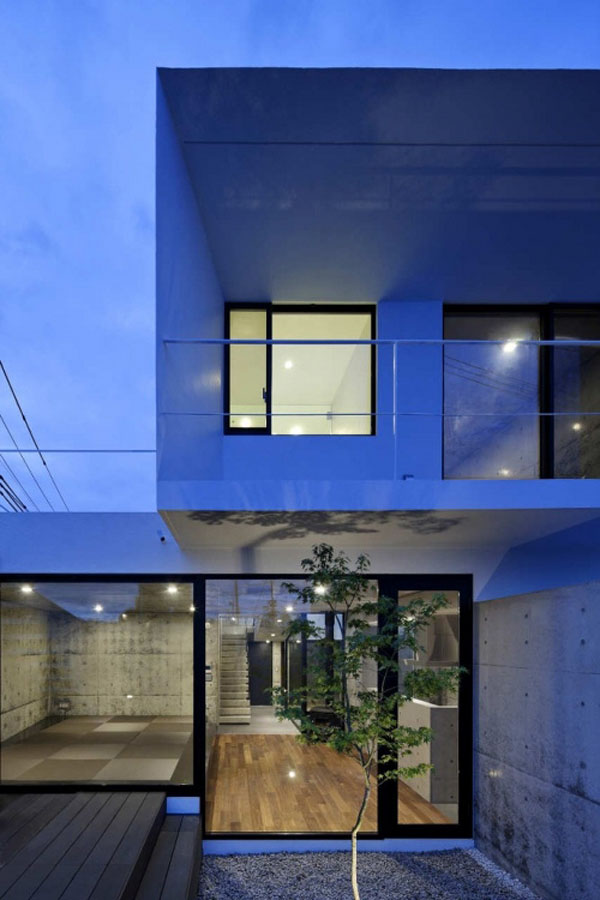 Image By : Apollo Architects and Associates
View the complete gallery
Share your Thoughts!