Classic Home Exterior Hiding Stylish Interior Decorations
The good-looking classic home exterior stands up upon a harsh ground in Vlieland, Netherlands. Its old-fashioned facade has wooden cladding intruded by the modern door and windows glass installation. Black patterned roof makes the strong accent of an old-world home design. Open air space beside the main building acts as the terrace with outdated seat model. This house has the concrete extension at the basement space giving a surprise for the newcomer.
Go inside reviewing the stylish interior design, it feels that having such teleportation to the other era. Contemporary interior design fills up the entire view before the eyes. Modest design of sofa set welcomes every soul to have a nice seat in this sitting space.
The soft colors of the furniture and the drapery make the fresh purple orchids enlivening the setting. Ornamental items and stylish lamp help also breaking the monotonous view. The modern classic home exterior hides this magnificent interior design.
Among the up-to-date scene of the sitting space, wooden wall intervenes to let the fireplace has the place inside the black steel frame. It is the contrast arrangement but balancing the interior. Moving aside to the kitchen and dining corner, wide glass windows and door allows the brilliant natural lighting spreading around the cooking and dining space. The installation also provides this space with plenty of landscape background. Classic and contemporary decors and cabinets comply the scene with a good mixture organization.
The bedroom and bathroom are in the upper space of this house, the loft. It is a romantic bedroom backdrop for the shady white drapery blocking the angled-top wall. The humble bed design accords to this sleeping room atmosphere. Fashionable bathing furniture set and the bright paint color elevate the narrow rest room space to more spacious. Those are all inner settings of this home that has modern classic house exterior in wood cladding wall.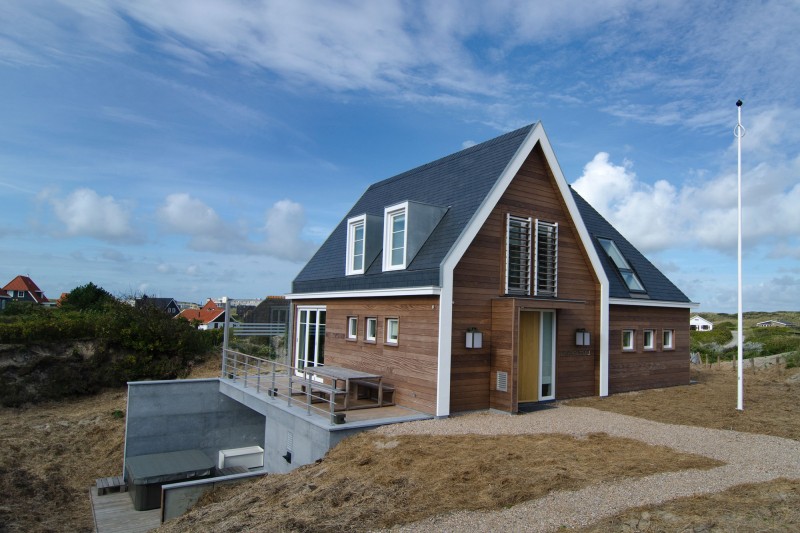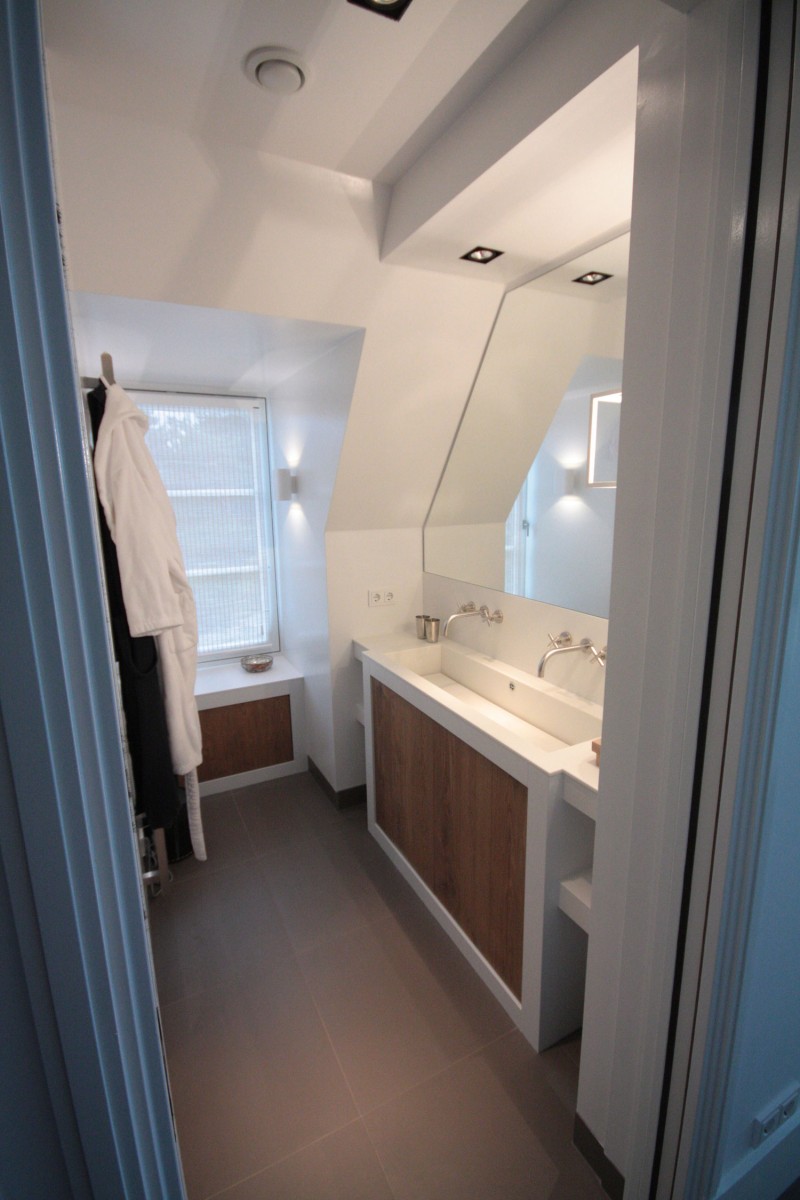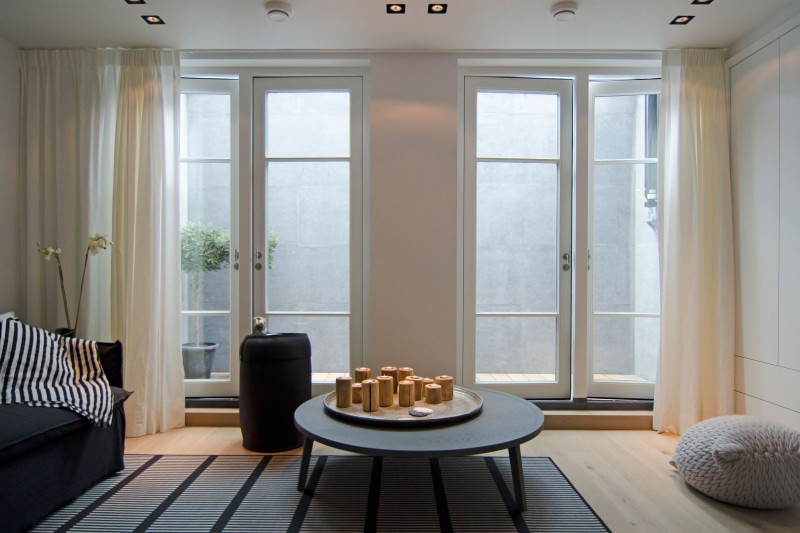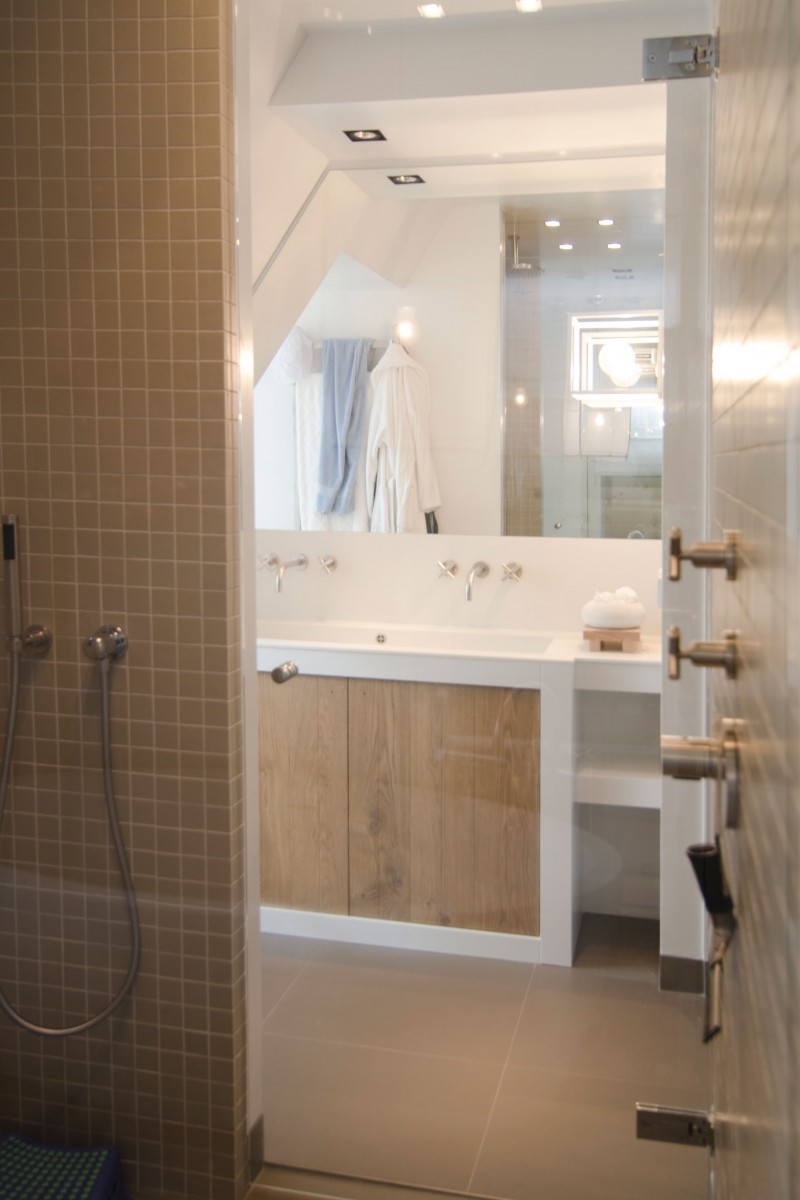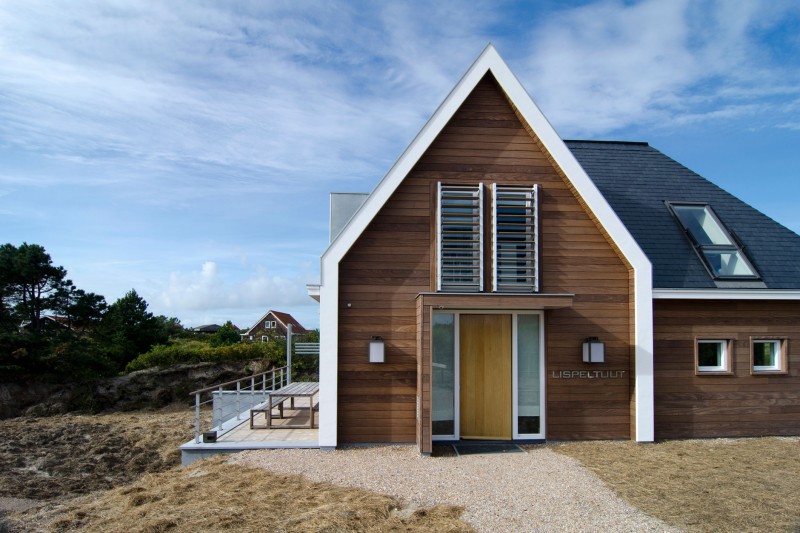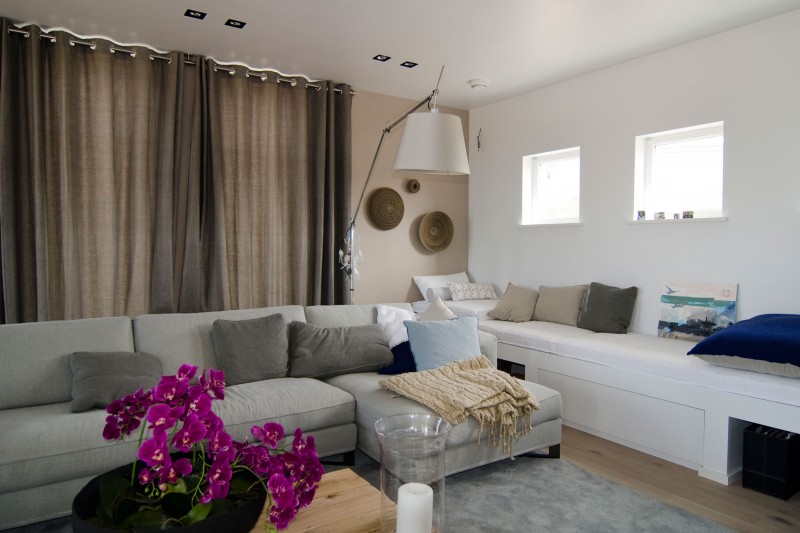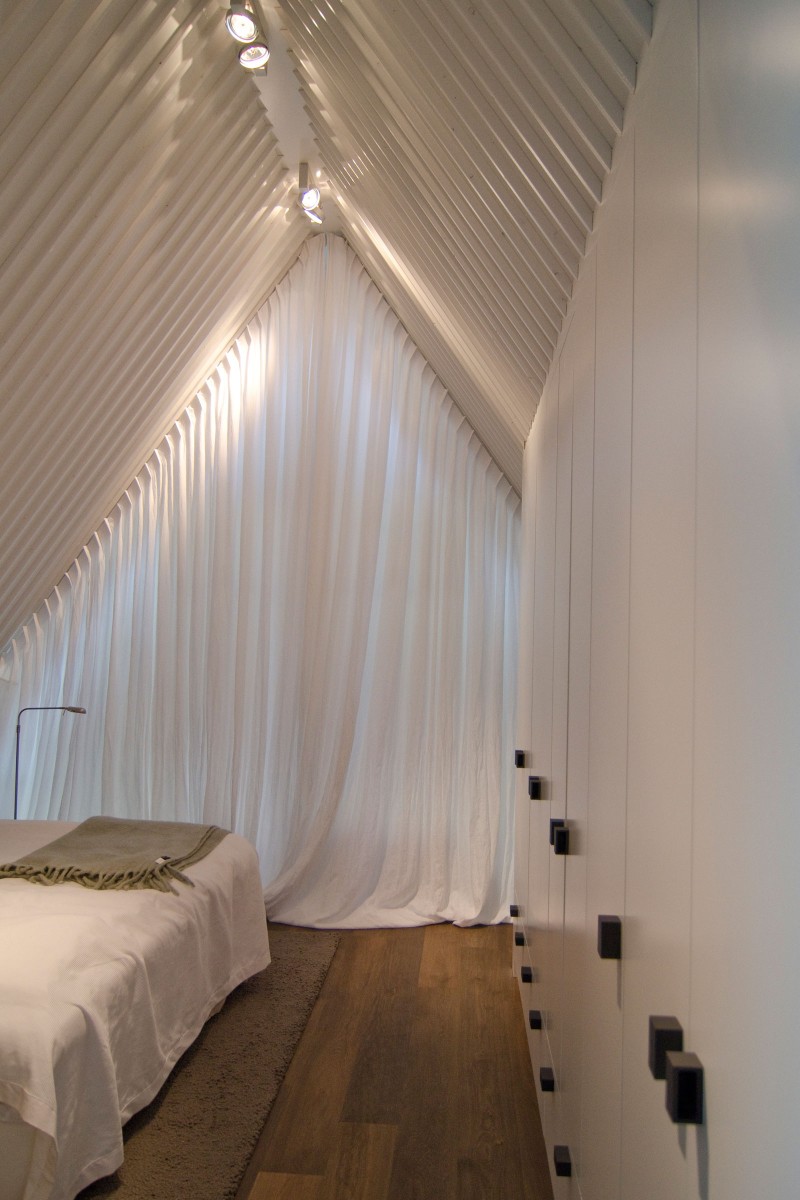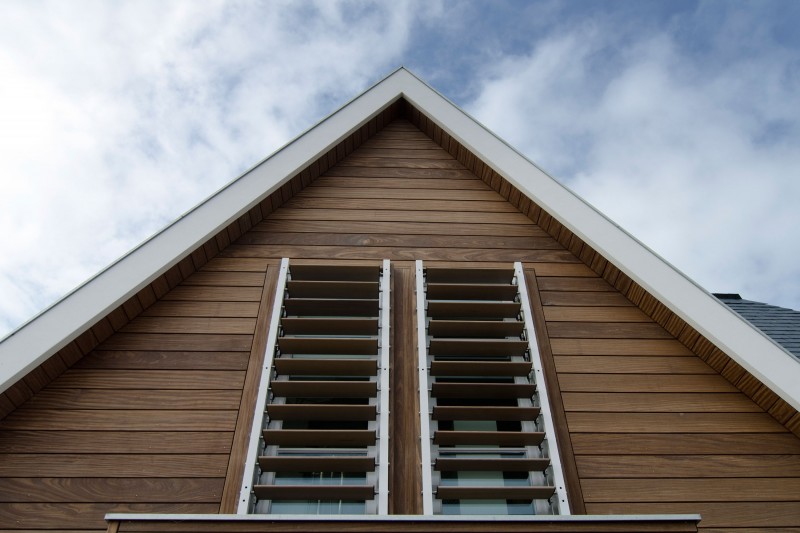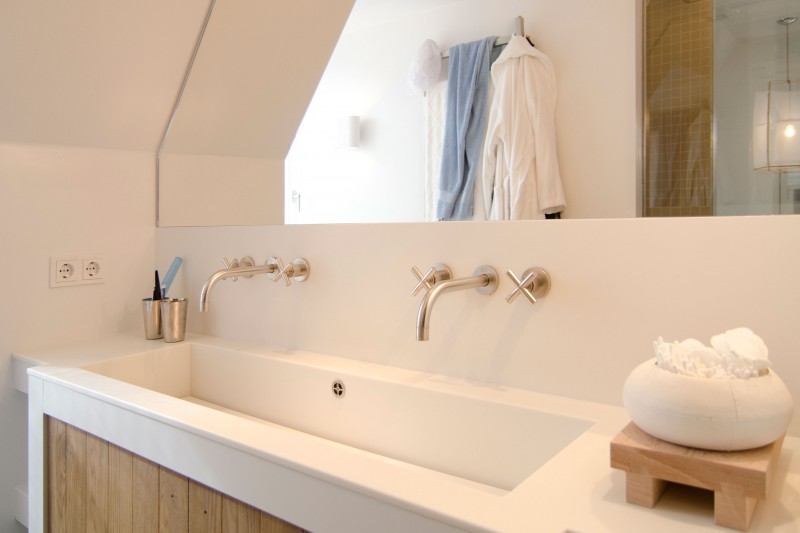 Image By : FORM/Kouichi Kimura Architects
View the complete gallery
Share your Thoughts!