Elegant And Vibrant Interior Design For Stunning Creative Brick House
A house that presents a contrast color of its elegant interior and its exterior is displayed by this stunning house with stylish and vibrant interior that is situated in London, England. This vibrant modern house is a result of a renovation project that was designed by Andy Martin Architects under a Chevron House project.
Actually this house is a renovated home from a house with Edwardian style. The new look of the house can be seen mainly on its interior design while the exterior design of the house is generally still with its original form
This Edwardian house has a neat look of the house exterior that expose the materials that construct it. The brick wall delineate a solid and compact style of house exterior that does not use too much ornate to embellish its appearance.
The exterior look of the house simply applies a bold lining with the texture of the brick walls as its main view. This renovated home has successfully maintains its original exterior design that become a striking view among the house in its neighborhood while its interior also shows a striking vibrant interior design that can be seen from the outside.
The house has some house entrances that are decorated with white house facade. The house facades are mostly used white frame of folded doors and walls. These create blatant openings that maximize the connection between the interior and the exterior of the house.
Step inside the house, it is filled with a extravagant colors of interior design. The high contrast of color scheme applied inside the house creates a strict perspective of the room. It also makes the room become so magnificent with inundated vivid colors.
Let's take the dining room as an example. The vivid and sharp colors bathed the dining area which is adjoined with kitchen area with red cardinal color. That kind of color is applied on its flooring color up to the kitchen cabinet and kitchen storage. Whereas the dining table uses bright green color that has grainy tone. The white tone of the wall enhances the look of this so vibrant interior design inside an old house.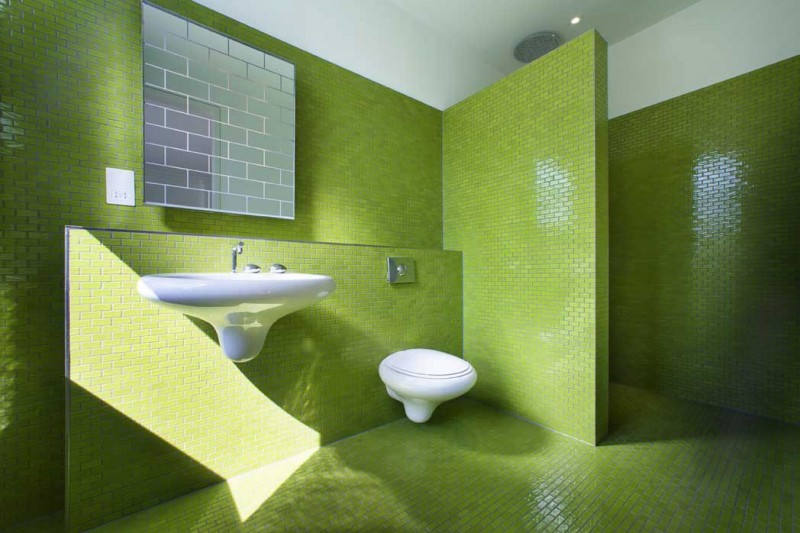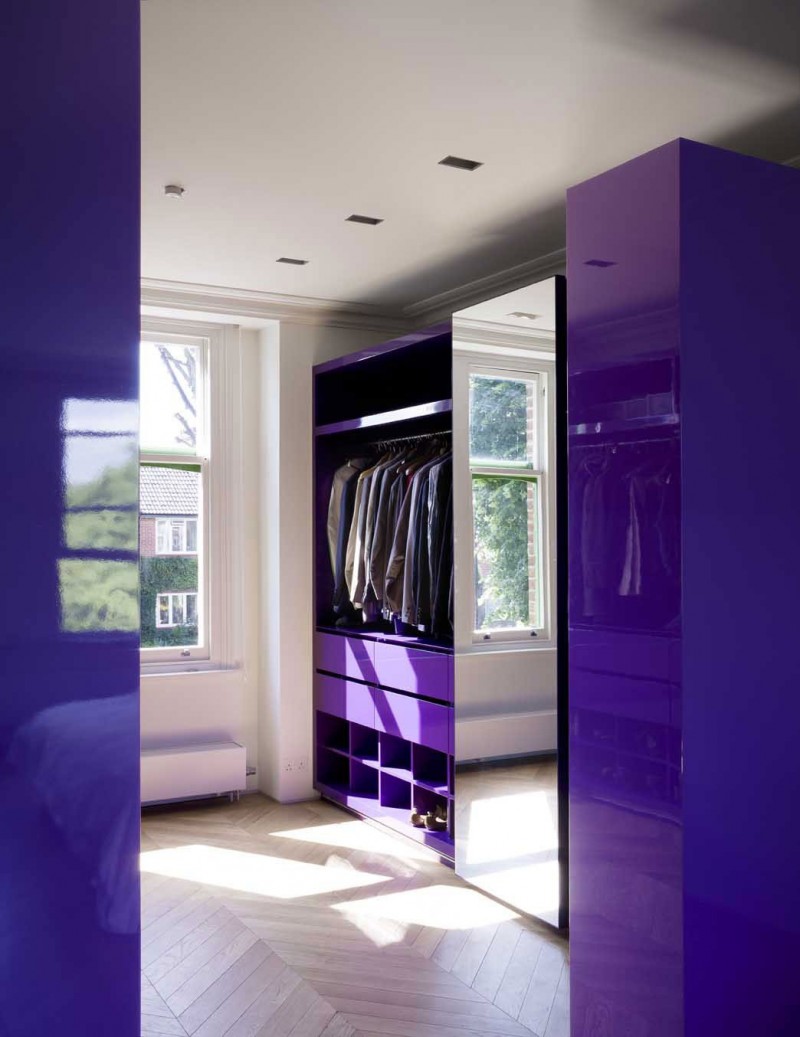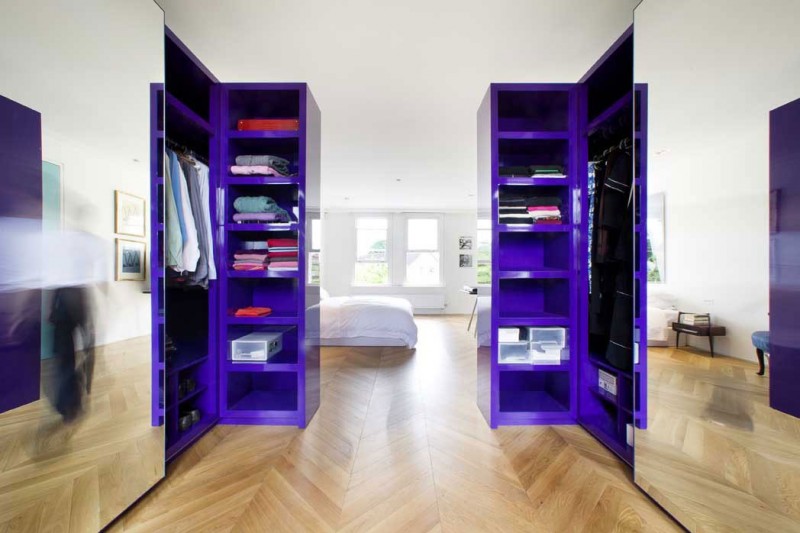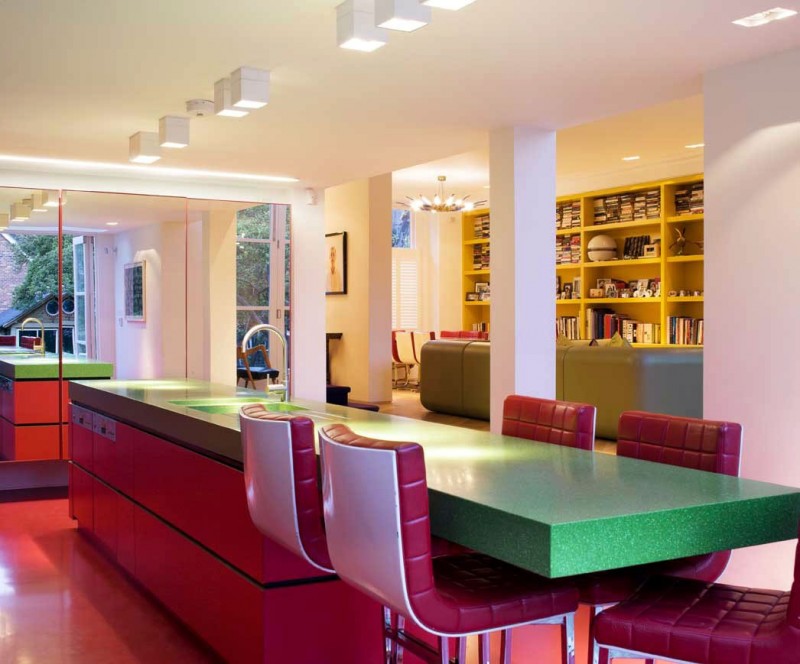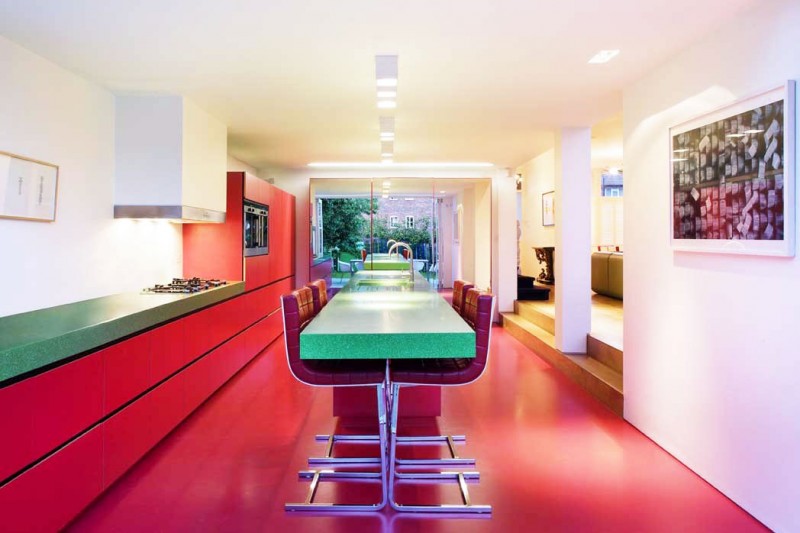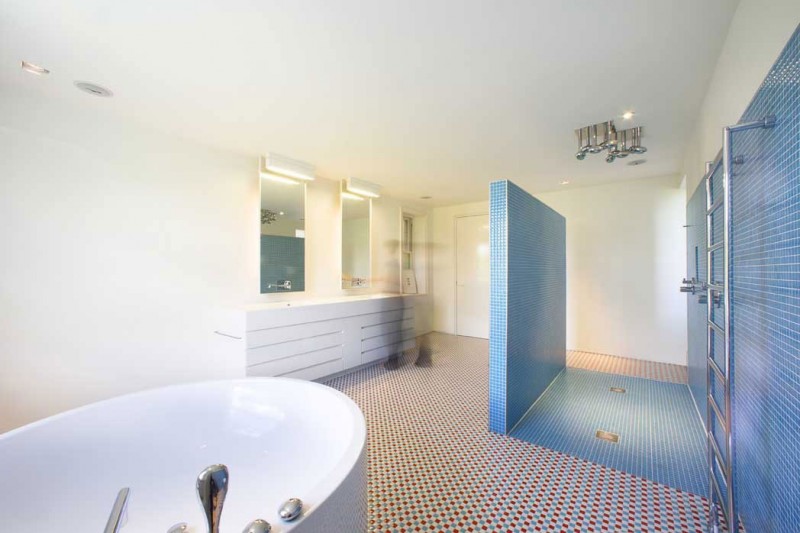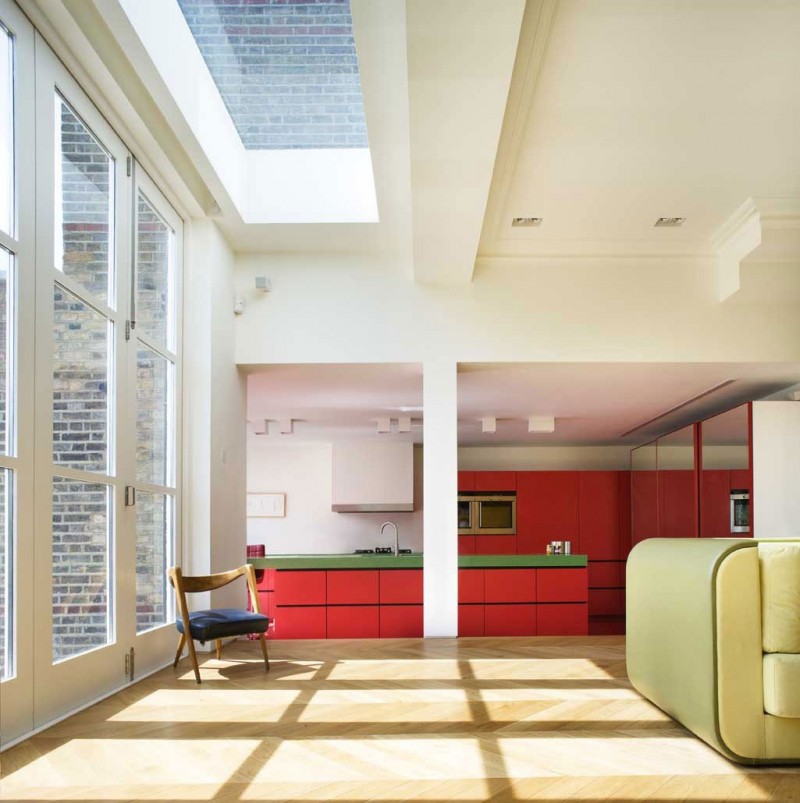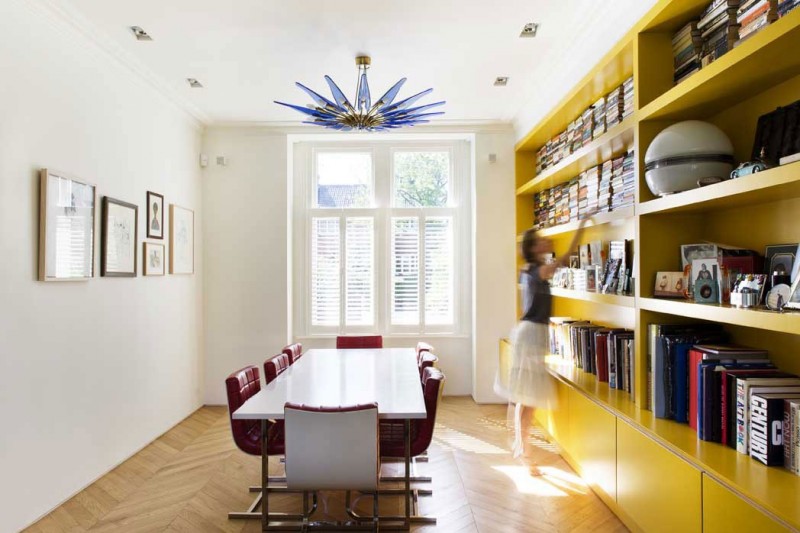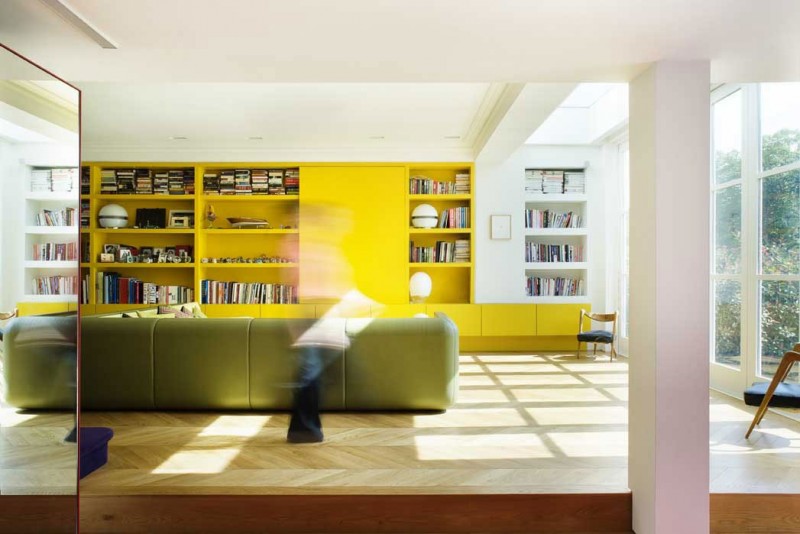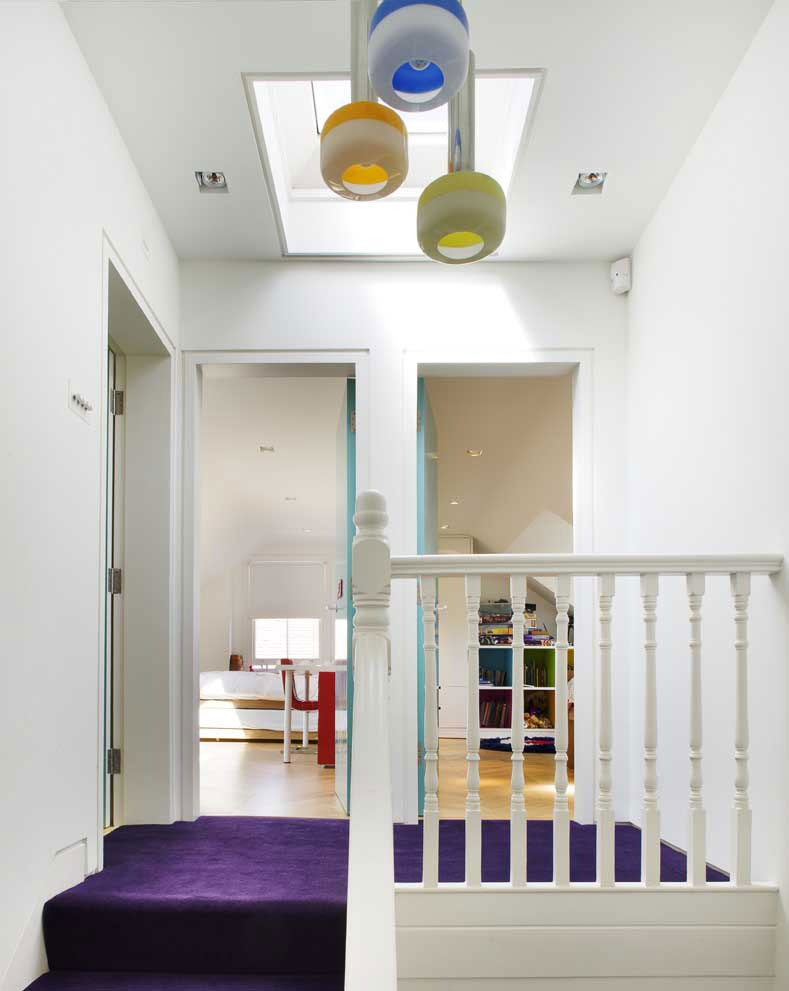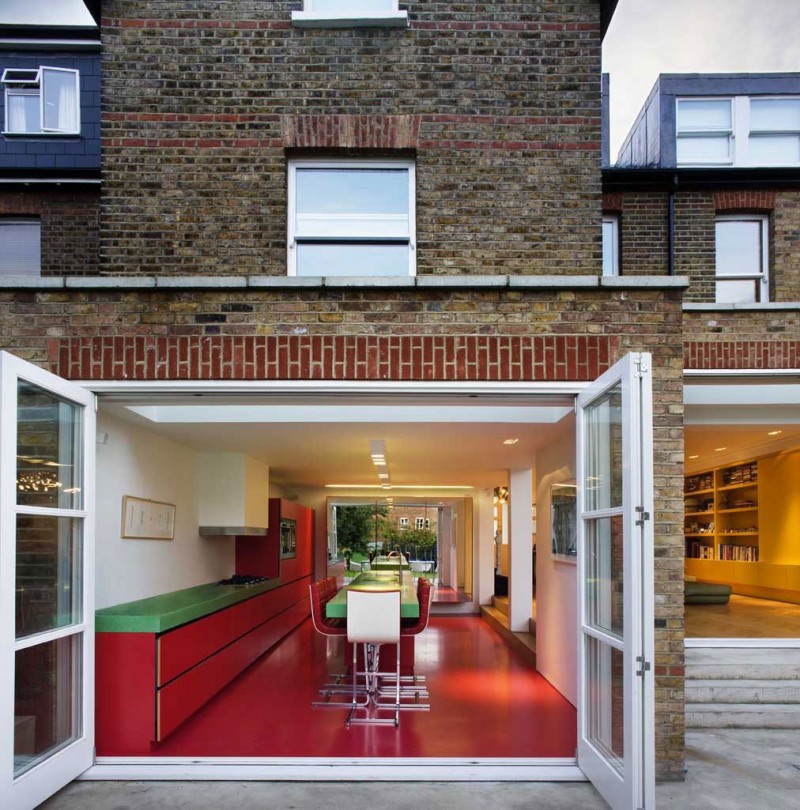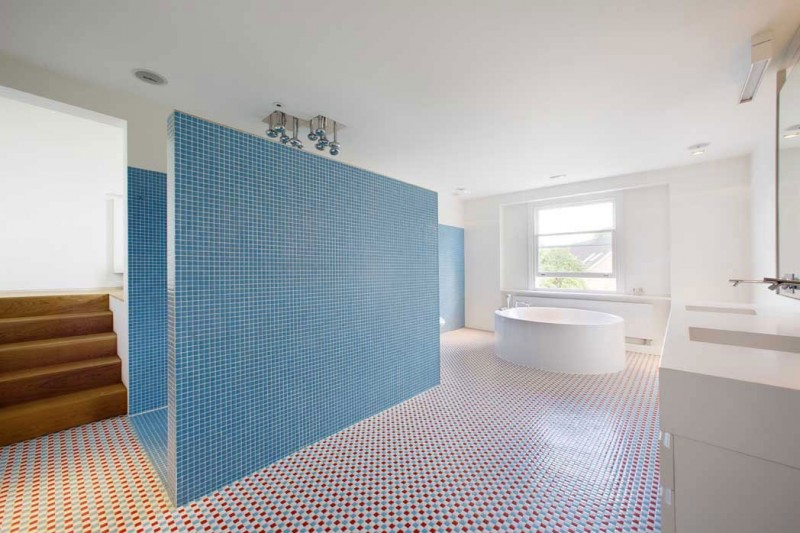 Image By : Andy Martin Architects
View the complete gallery
Share your Thoughts!