Beautiful Seaside Home With Classic And Vintage Decorations
Paul Merrick has designed a beautiful seaside home in West Vancouver, Canada. This home has everything that can pamper your senses. The strength point of the house is the amazing panoramic view with clean blue water front and clear skies. This home building has three bedrooms, media room, seven fireplaces and luxury interior design. If you look the house from afar, then you can see sturdy two-story building that looks like an ancient castle.
You are lucky because you can see the interior side of the open kitchen design. If you want to see one of the most comfortable kitchens in the world, then you can get it in this house. The traditional meets classic kitchen with two red armchairs in the kitchen room is strong value of the kitchen concept.
You will see panoramic view while cooking through the horizontal glass windows. The dining room is representing one of the most beautiful seaside home plans. You can see vintage dining room with wide view to the water front.
Go to another room of the house and you will find comfy sitting room with stone wall design. It makes this room looks natural and epic. Look at to the stair design that will lead you to the next level of the house. You will see wooden stair combines with steel railings and glass covers.
The master bedroom is also has the access to the water front view. If you see the bedroom, then you can find a vintage bedroom design fulfills with teak wooden furniture including for the bed frame, the dresser, and the chairs.
You also can find the outdoor dining area at the terrace. There is classic dining table that made from stone material. You also can see custom concrete fireplace beside the dining area. Overall, you can see modern seaside home plans with a little bit touch of classic and vintage styles.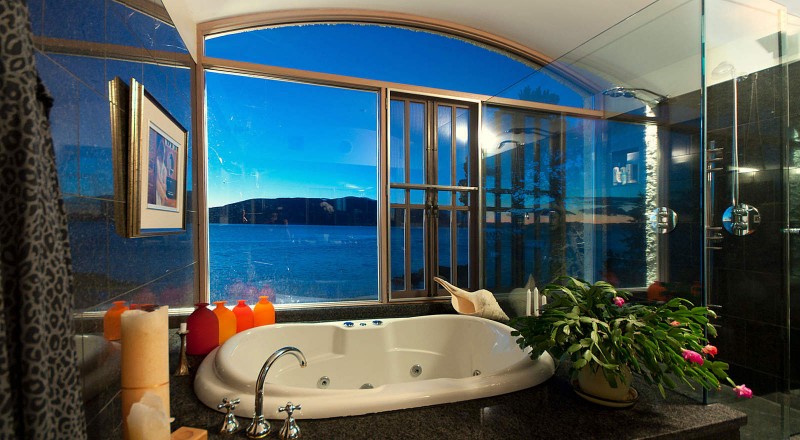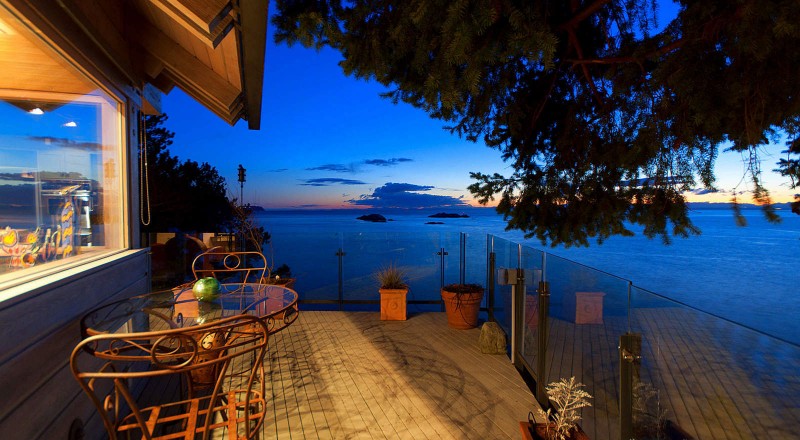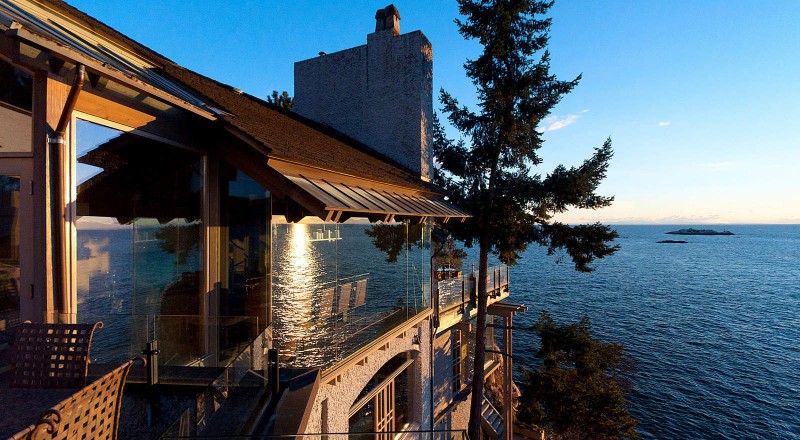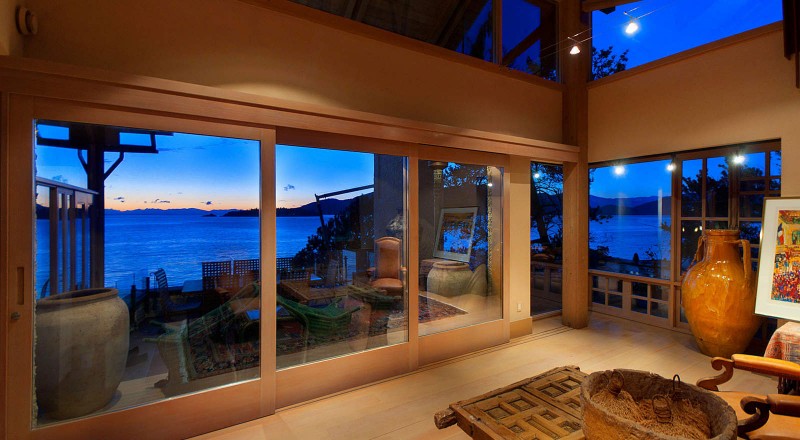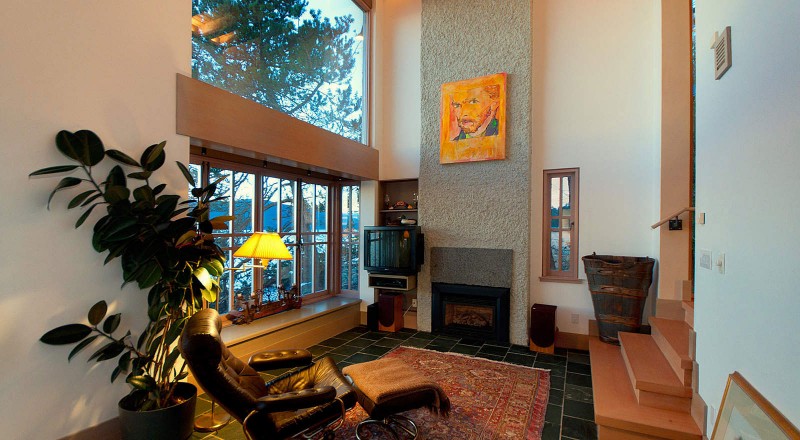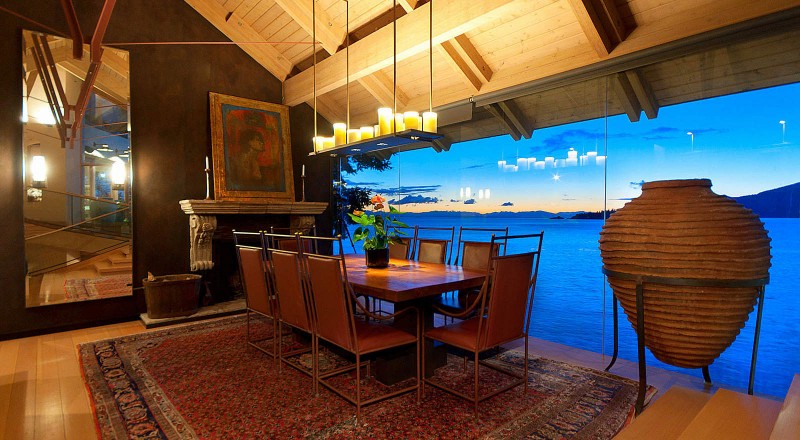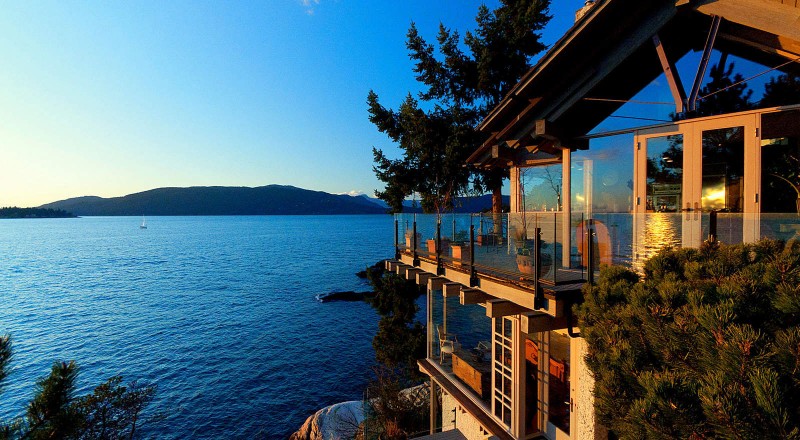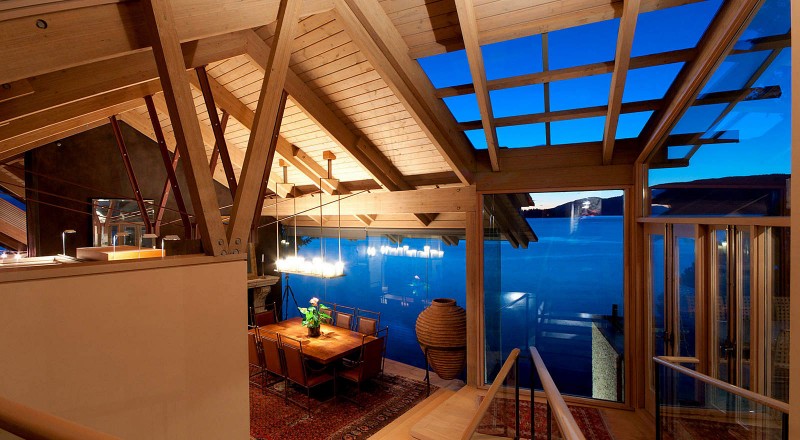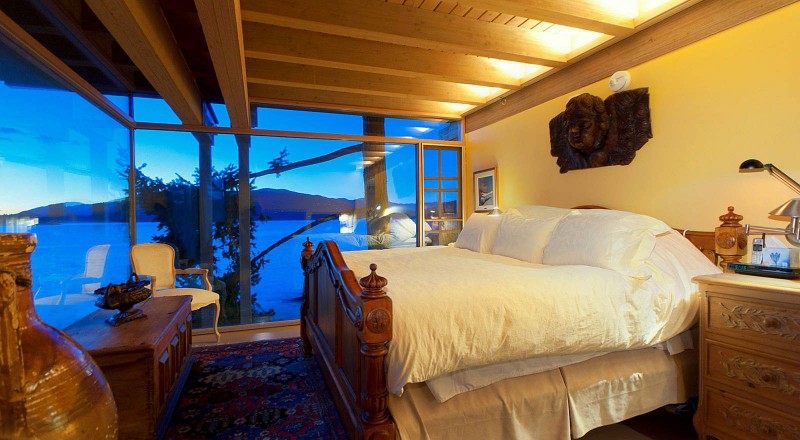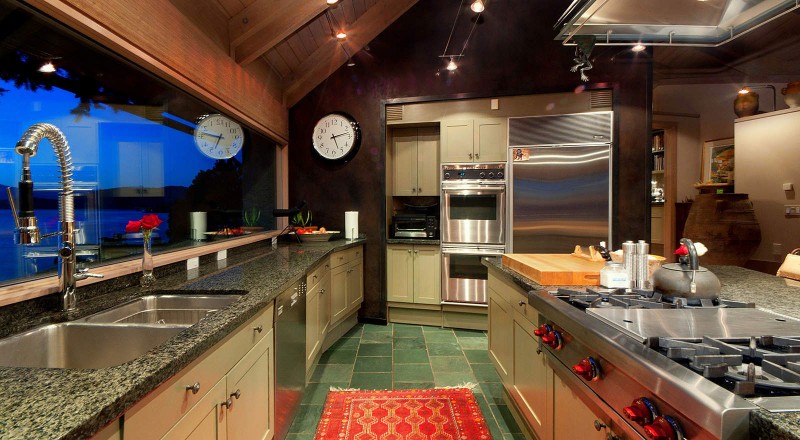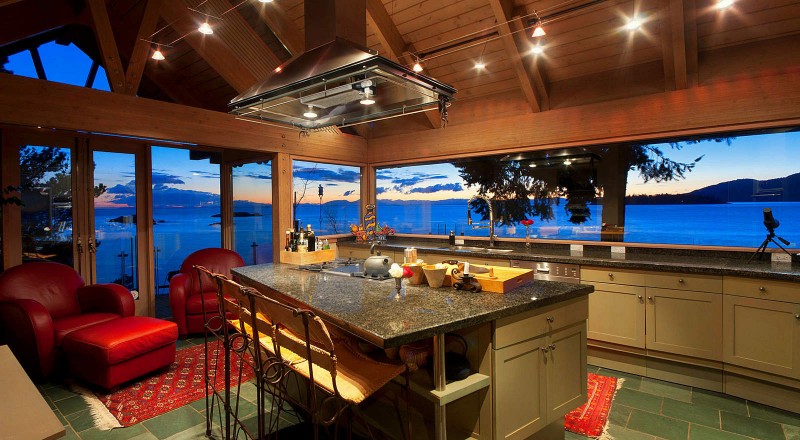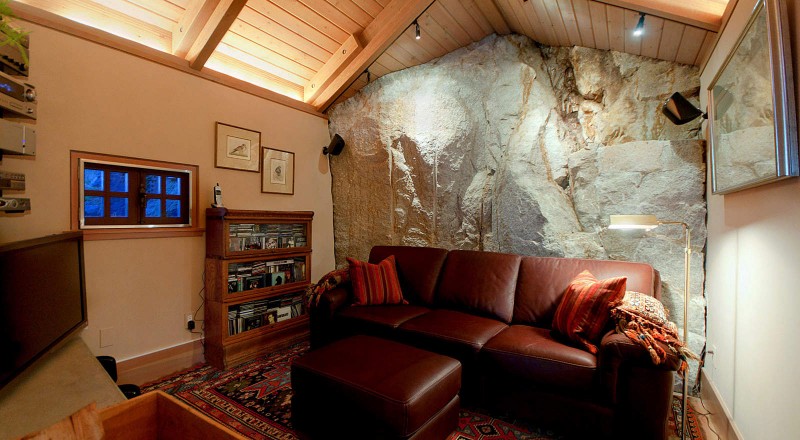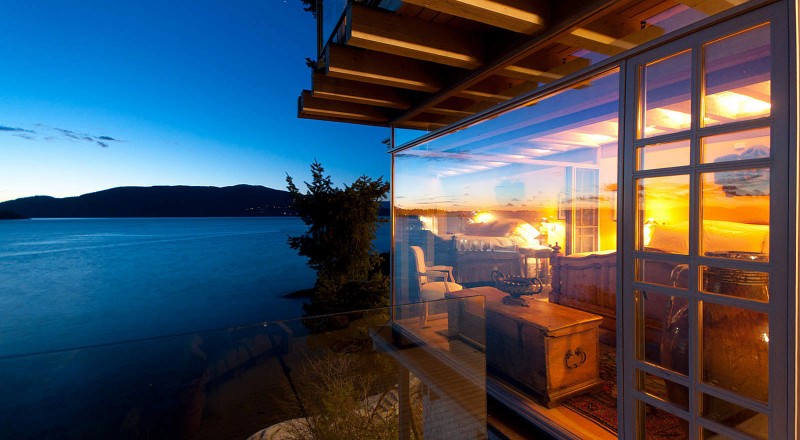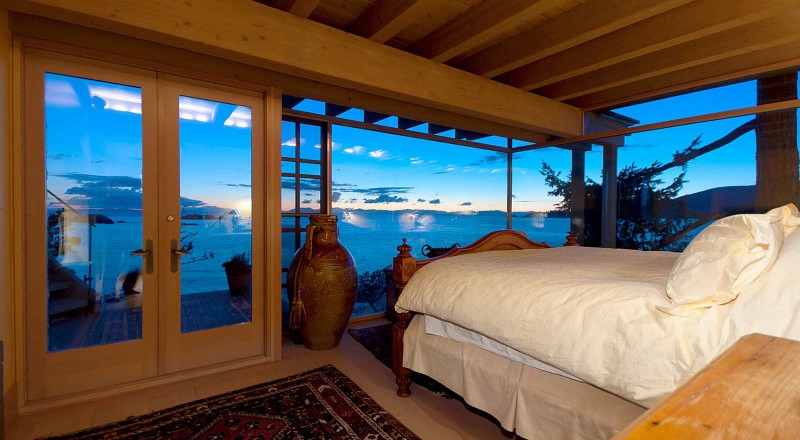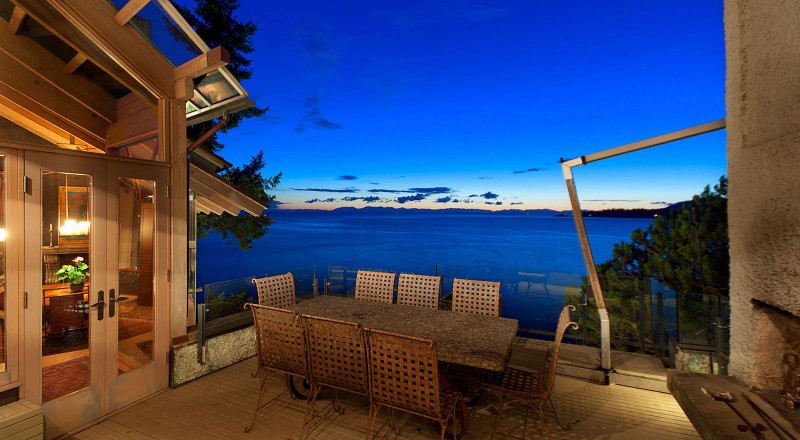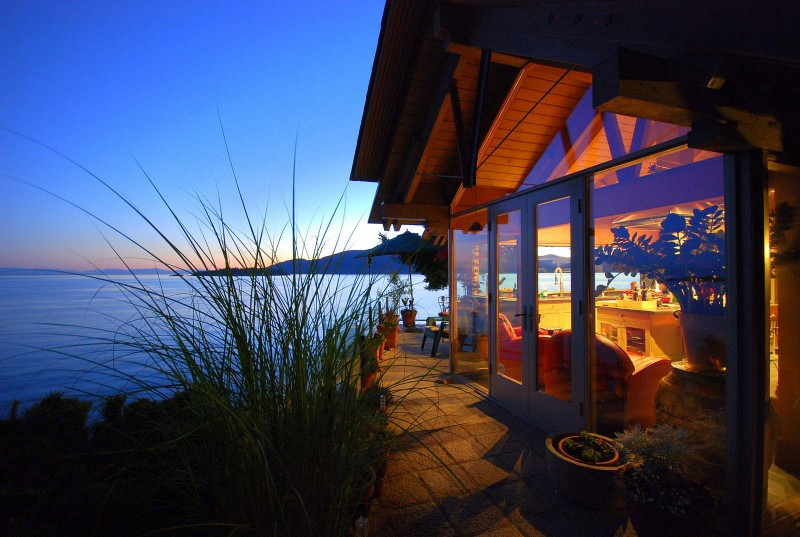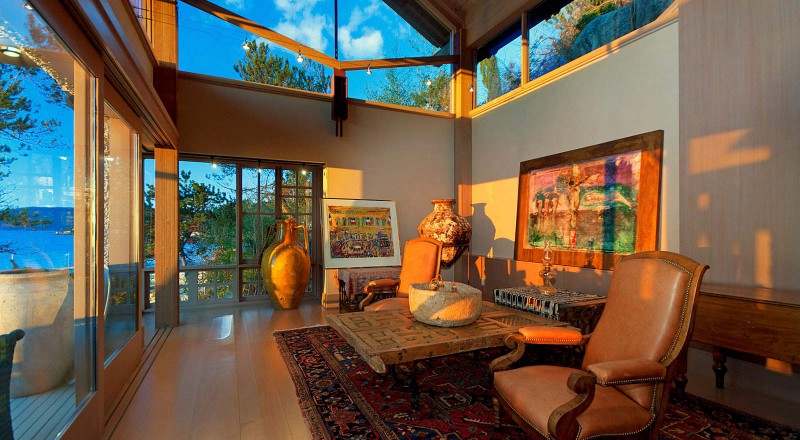 View the complete gallery
Share your Thoughts!