Minimalist Contemporary Rectangular Home With Small Courtyards In Asian Style
HP Architects has successfully built a contemporary rectangular home by combining minimalist and modern design in a location with polluted environment, which is one of the types of a developing country, in a city of Vietnam, Ha Tinh. This No47 project that has been finished in 2012, bring a concept of a relaxing house in according to restore the fresh mind and healthy atmosphere for the occupants which have a tiring working day in the polluted area of the city every single day.
Woods and stones structure are greatly used in this house. The architect combines natural materials with white wall and glass to make a concept of a rectangular modern home with natural elements.
Open living room complete its stone tiles floor and stone wall porch with a part of glass roof for flooding the porch with sunlight in daytimes. Glass sliding door with wooden frame separates the porch with a guest room and dining room that are decorated by wooden furniture and have a high ceiling with glass roof between those rooms with a kitchen.
This top lights concept is also utilized in a stone wall with ornamental plants of the living room with wooden flooring. Black sectional sofas and solid wooden table decorate this living room beside wooden beams wall that separate the living room with a small office. The other rooms also apply woods and stones elements with open concept, such as a room with wooden floor and wooden framed glass wall and the bathroom with stone tiles floor and wall and glass window with wooden grills.
The architect deliberates a small courtyard inside the building to give a natural air resource to this house. White bricks with hollow arrangements wall is built as the backsplash as the air way and also give an artistic wall side. Ornamental plants are not only filling this space, but also garnish on the other side of this modern rectangular home design such as on the porch and the other side that have plenty of sunlight.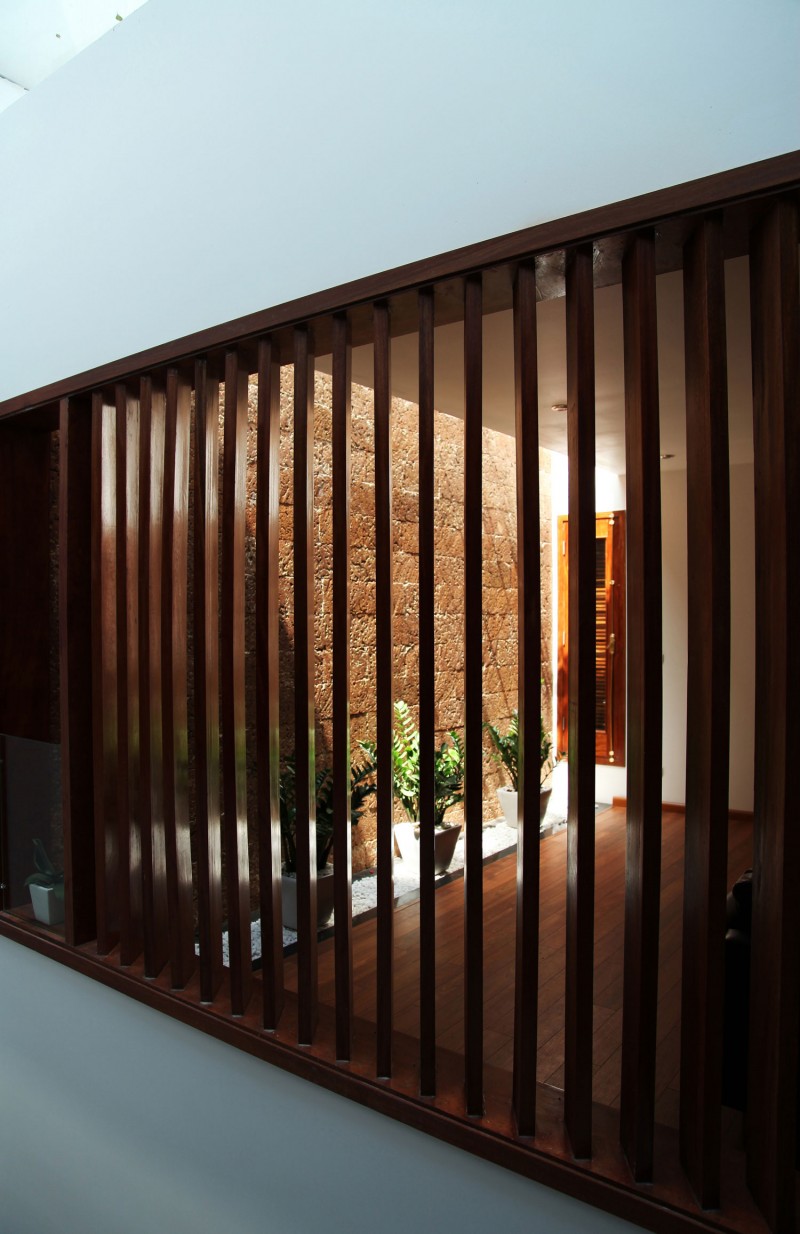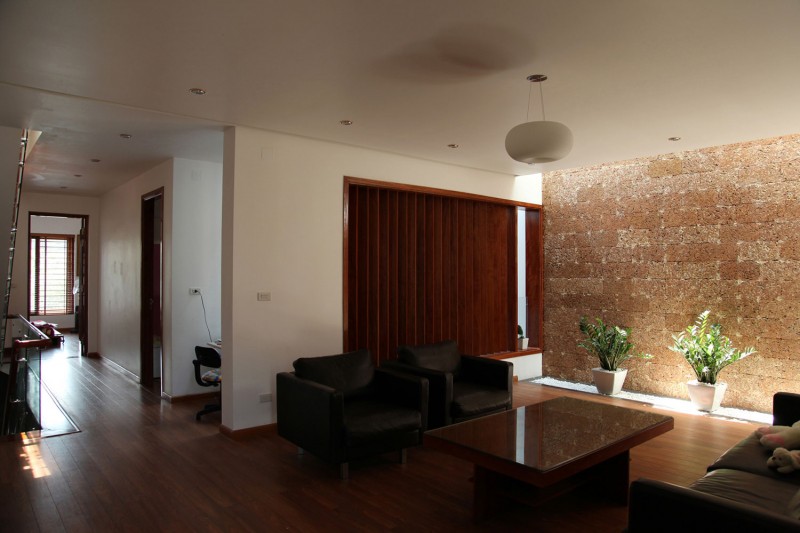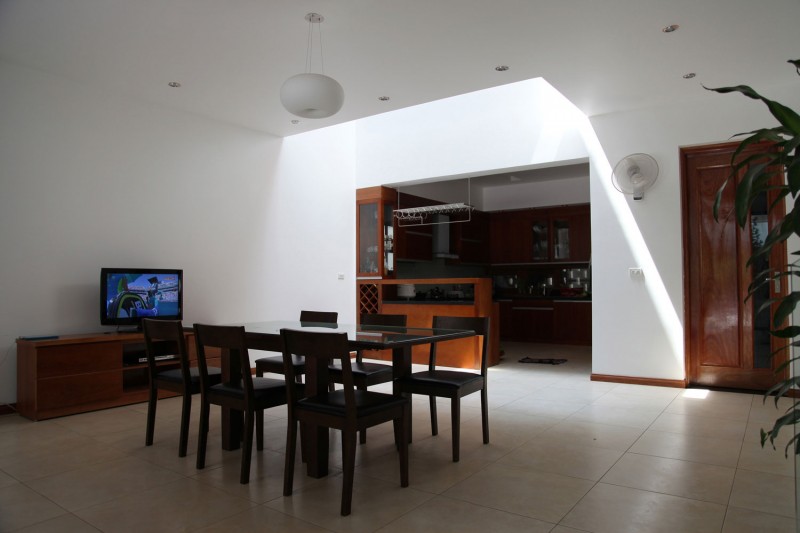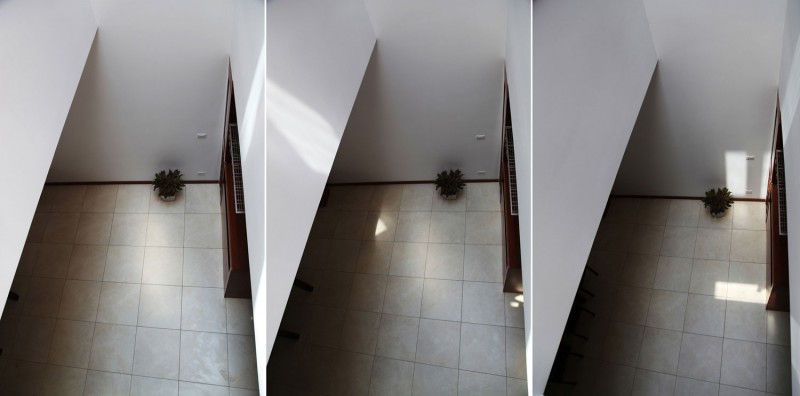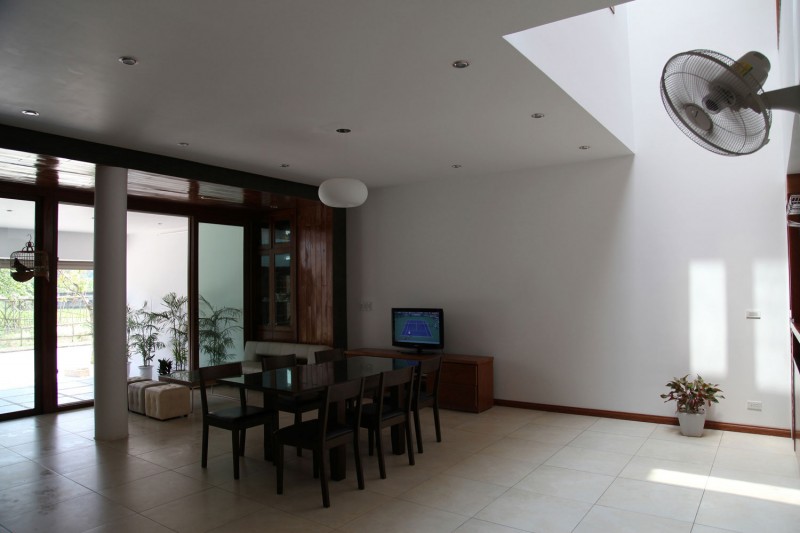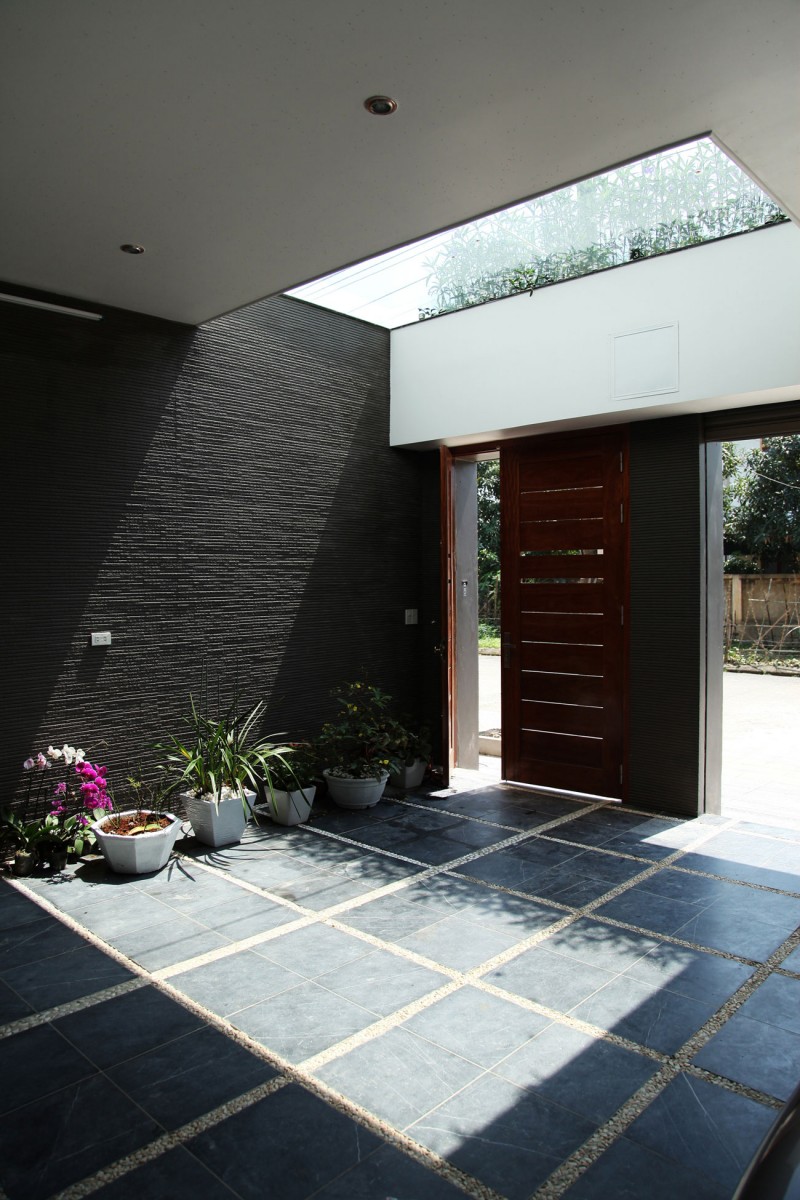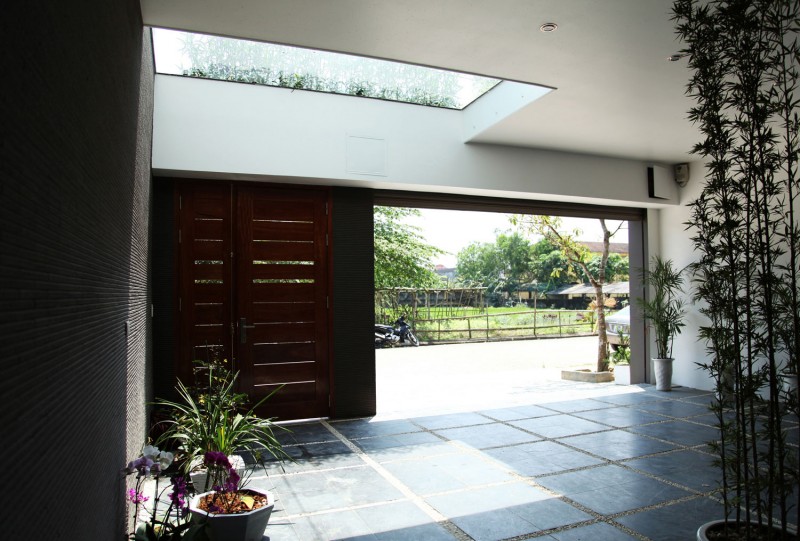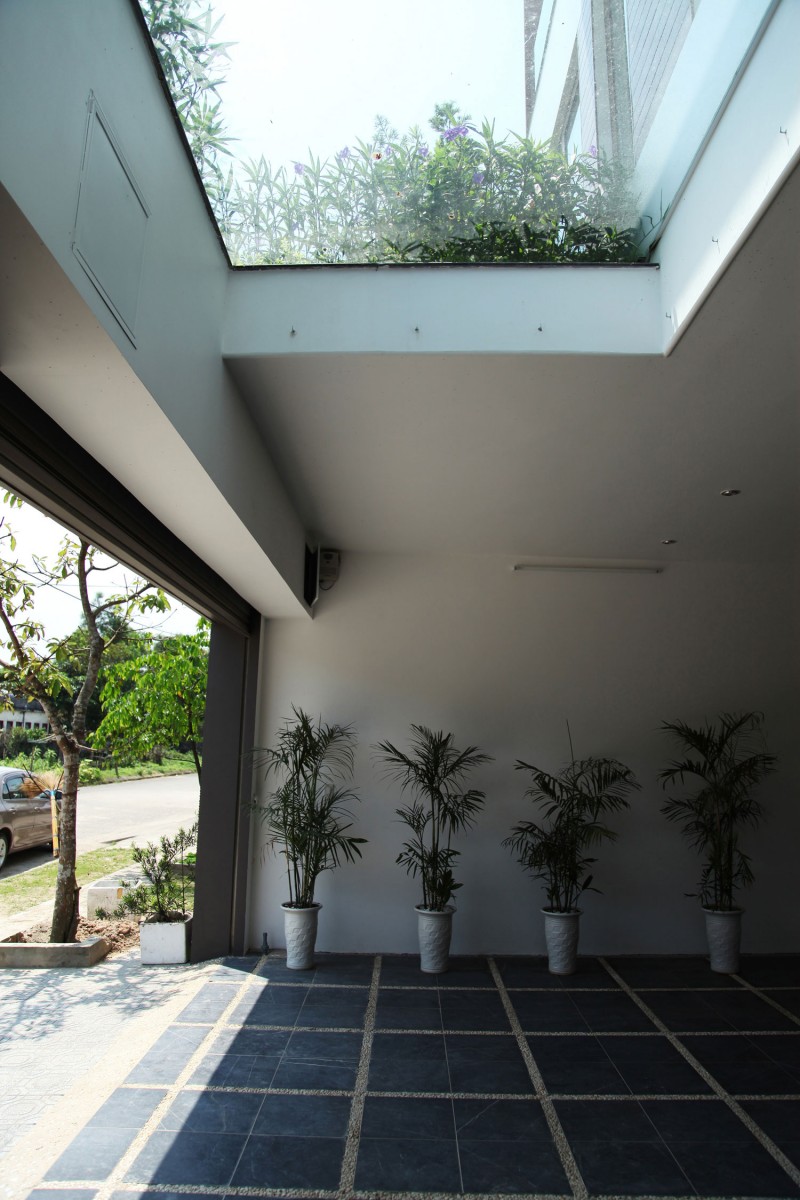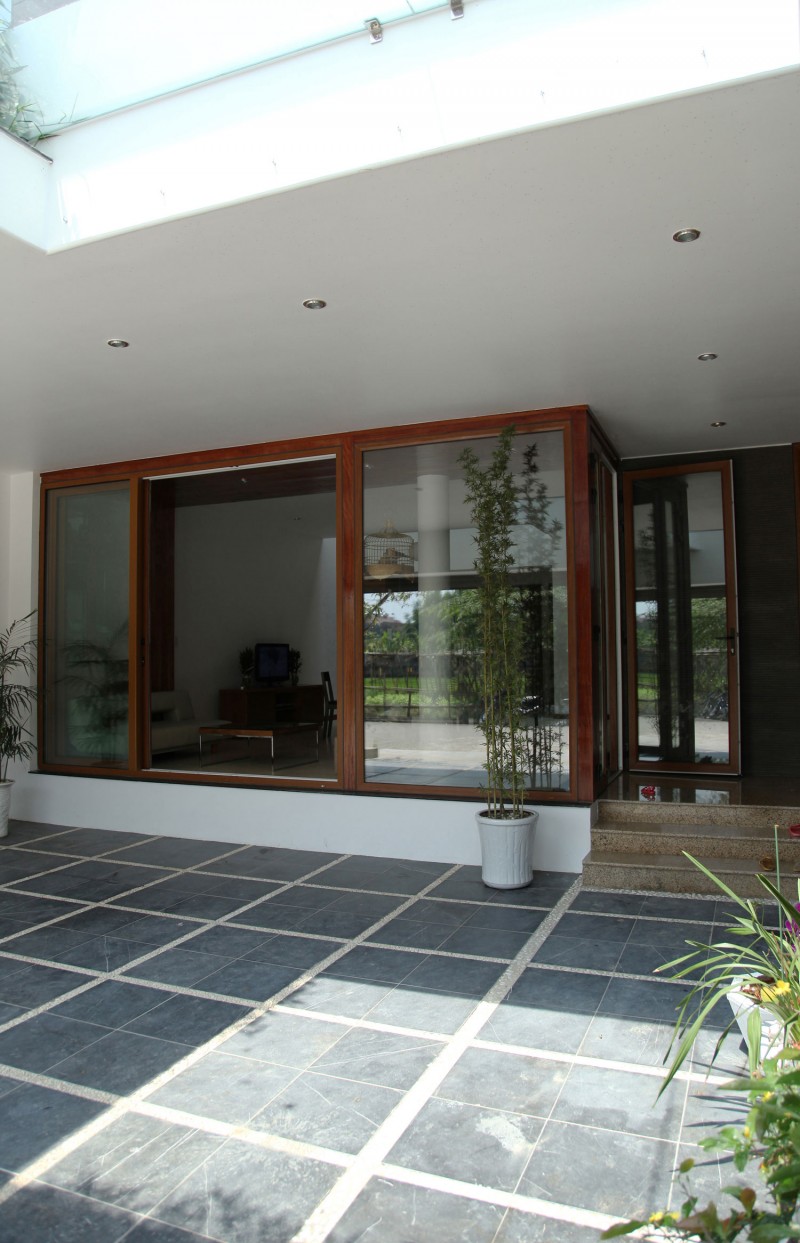 Image By : H&P Architects
View the complete gallery
Share your Thoughts!