Charming Airy Interior To Enhance The Coziness Of Elegant Modern Home
This Meadowview project is wonderfully done by Platform 5 Architects and displaying the beautiful airy interior to make this home feels even more comfortable. As indicated by its name, this beautiful modern home built in Bedfordshire, England, overlooks the beautiful view of a meadow along with the rural environment of its neighborhood. Despite its modernity, this home is carefully designed to display the rustic element that will provide you the heartwarming feeling.
The gorgeous rustic and traditional style can be seen easily from this home exterior design. Displaying the simple yet modern architectural design, the rusted wooden exterior is certainly something you cannot ignore.
Another element forming this beautiful modern home exterior is the generous use of glass element, as seen on the large windows of living area employing the first level of this two-story home. Since the glass wall space will make it easier in allowing the abundance of natural light indoors, this feature certainly will suit the airy interior design well.
Walking into this beautiful modern home, you will be welcomed by the simple and clean interior that accentuates the airy atmosphere perfectly. Each room may look totally bright as well. Let's take a look at this open living area, which employs the ground level. Designed to be open, it becomes undoubtedly that this room may feel totally spacious. The cozy TV room itself is designed with tall wall space, along with skylight feature on the ceiling that will make this room even brighter and airier.
The modern white interior of this living area is beautifully accented by the hint of wooden furniture. You can see the wood element easily for the large glass windows. As for the open dining space, you can see the charming wooden dining set that will captive you with its classic beauty.
Surprisingly, you will find a punch of bright and bold color as well. See the splash of purple from the pendant lighting over the dining table. At the corner of this room, you will find how easy to notice the splash of bright purple for the wall space which will make this airy room interior design attractive effortlessly.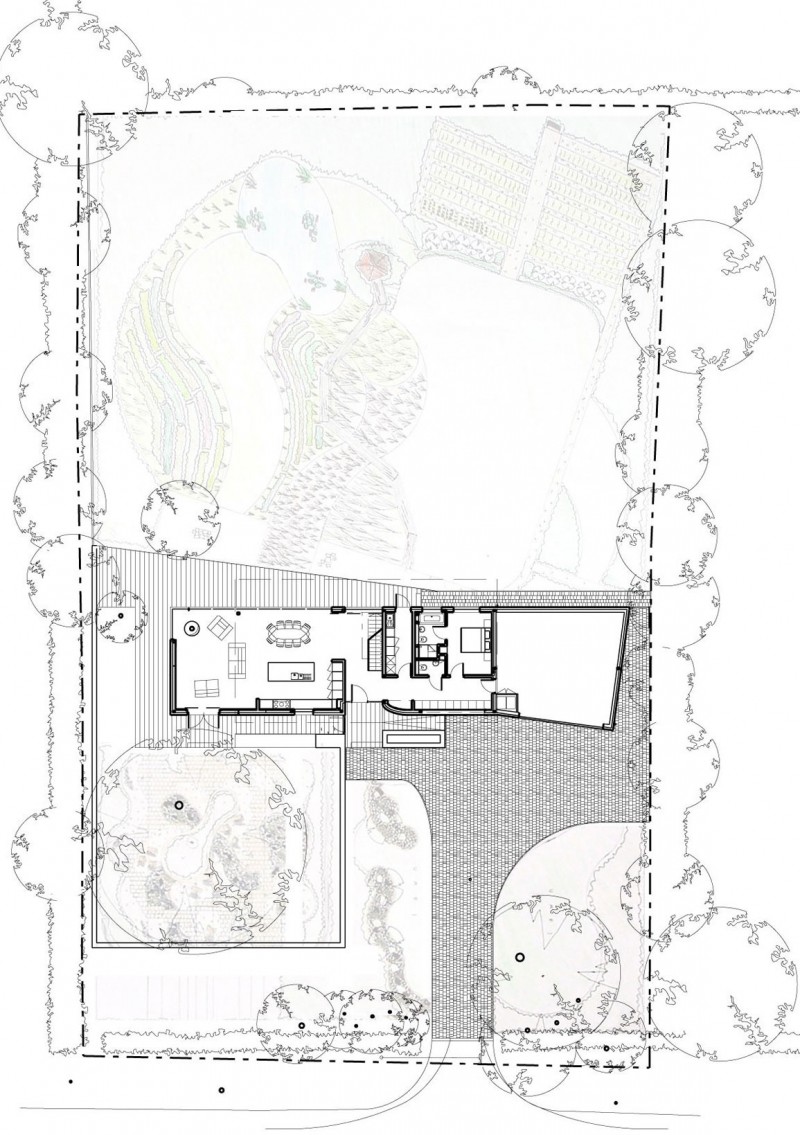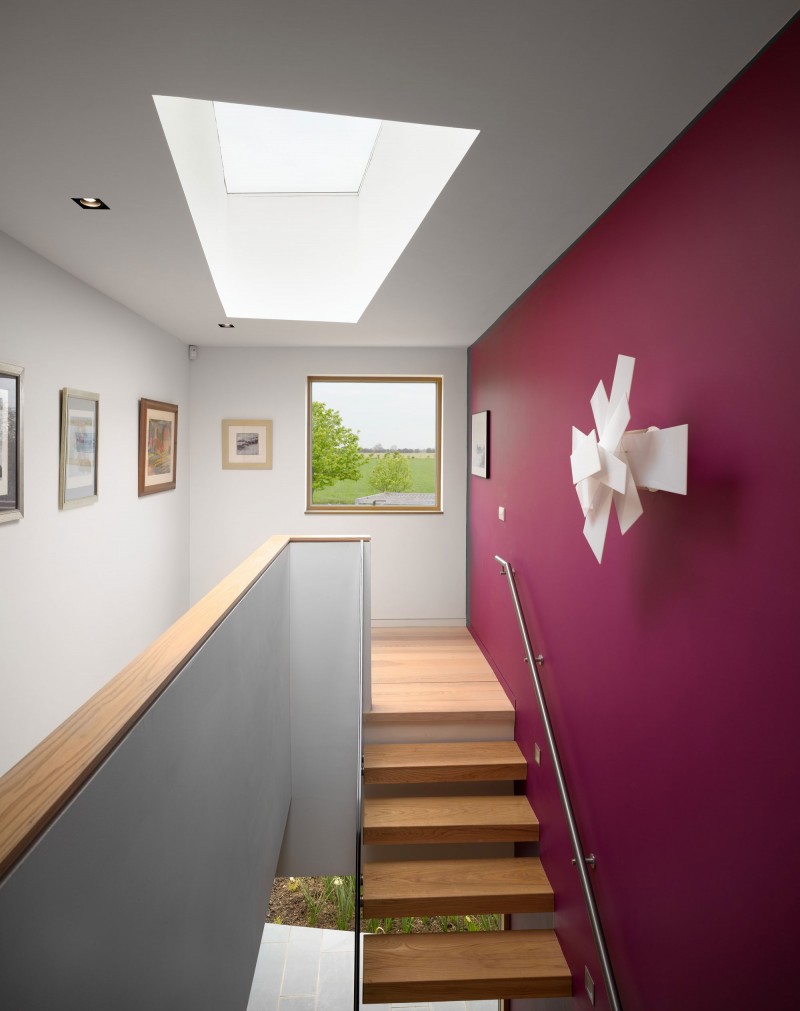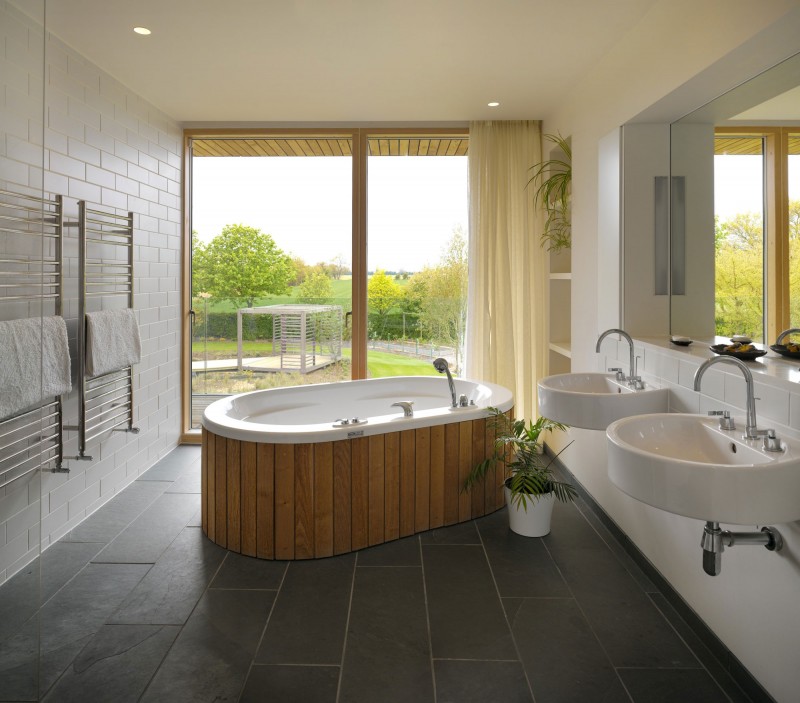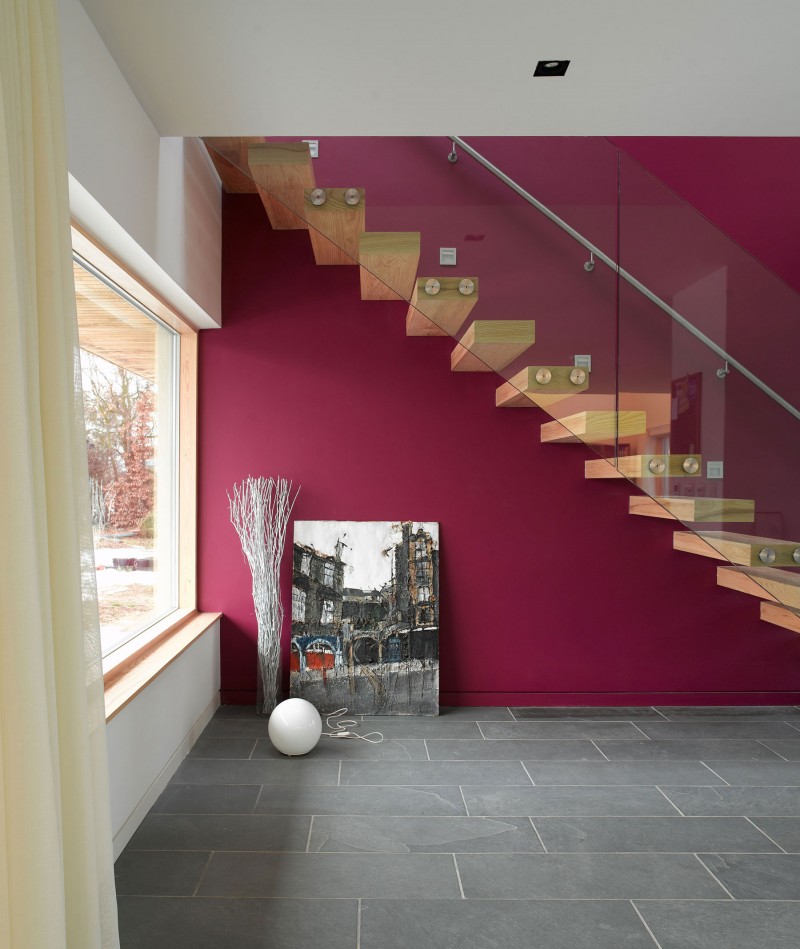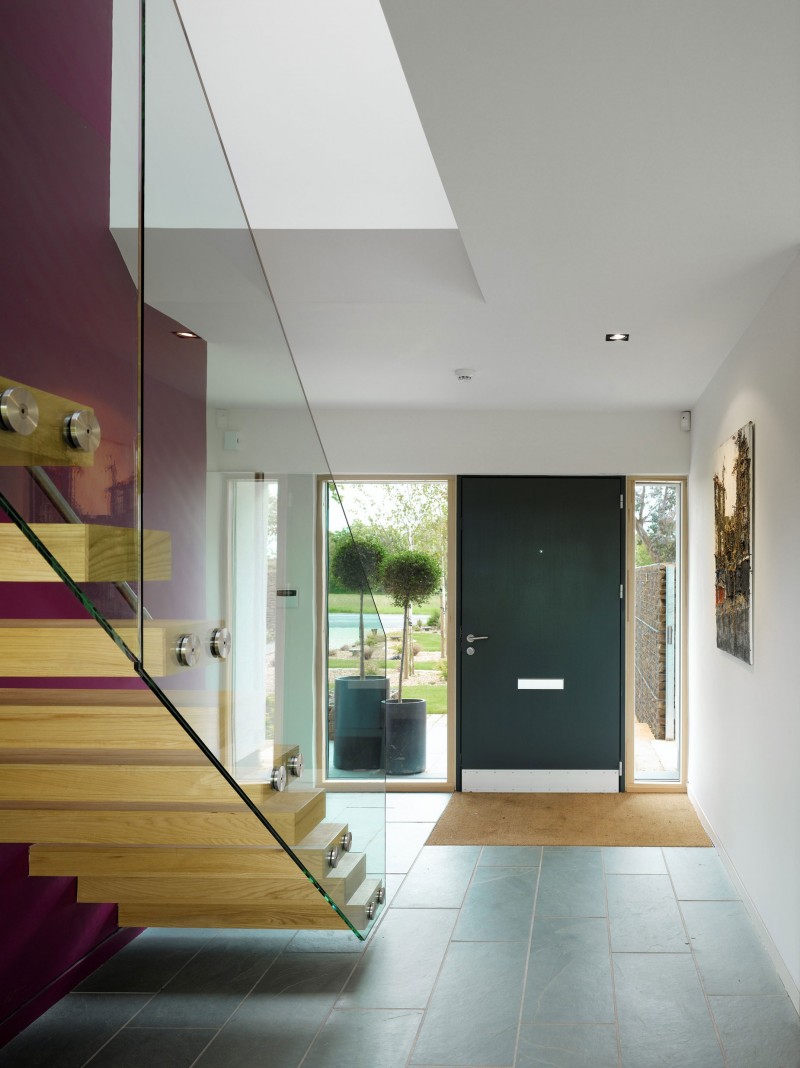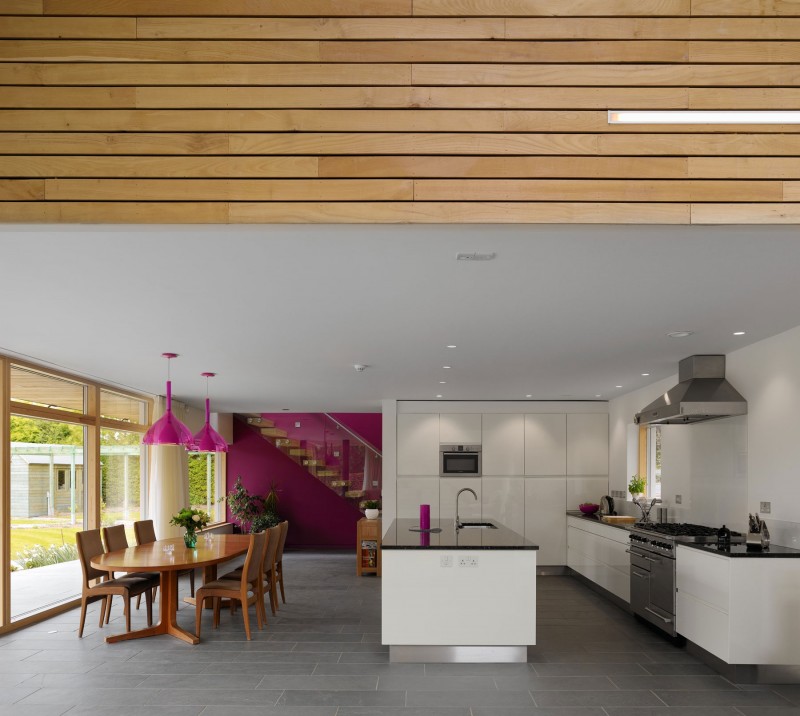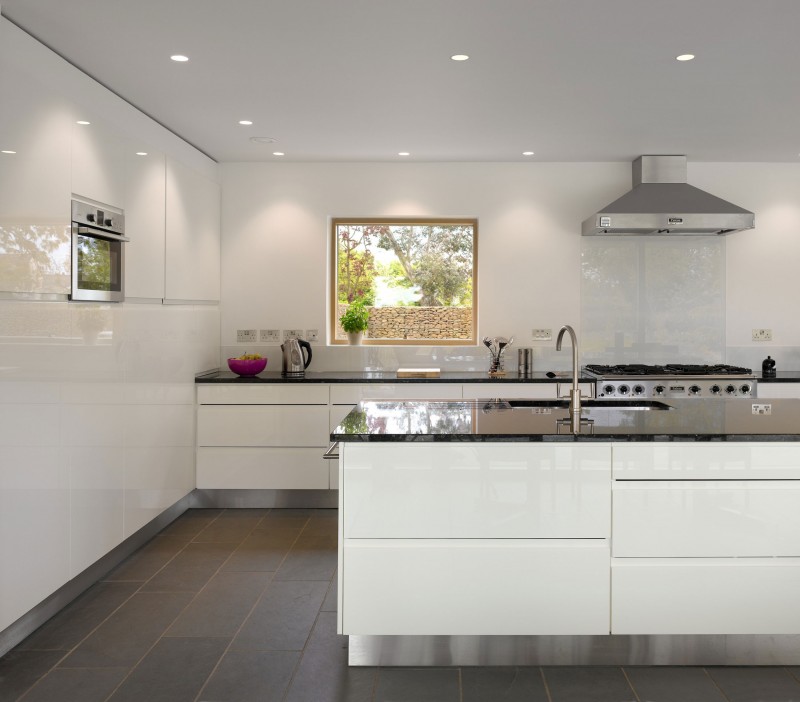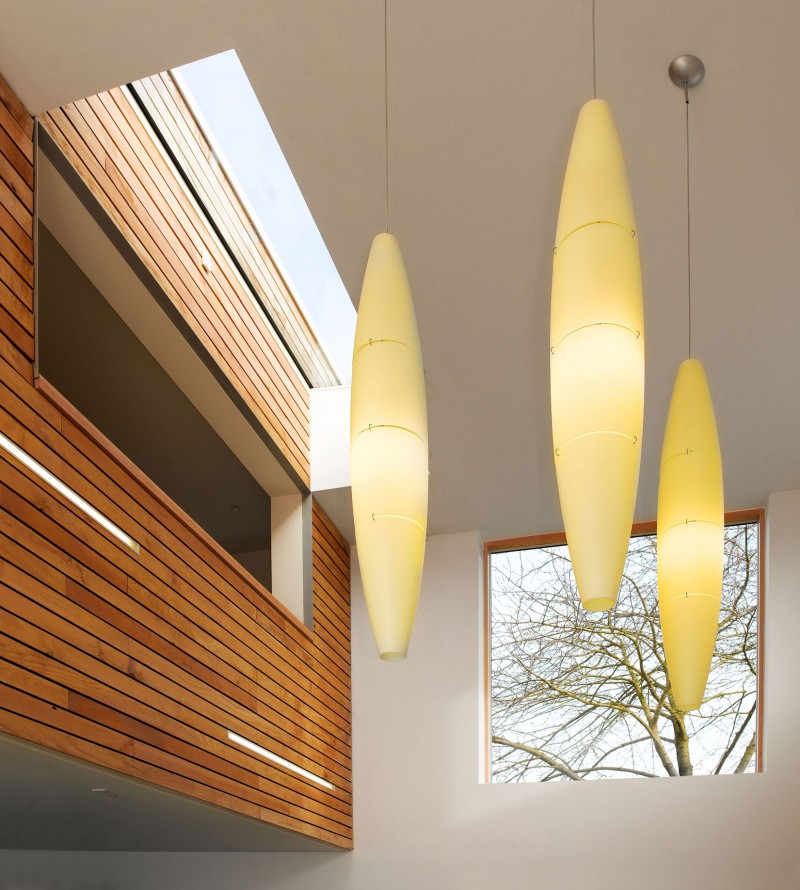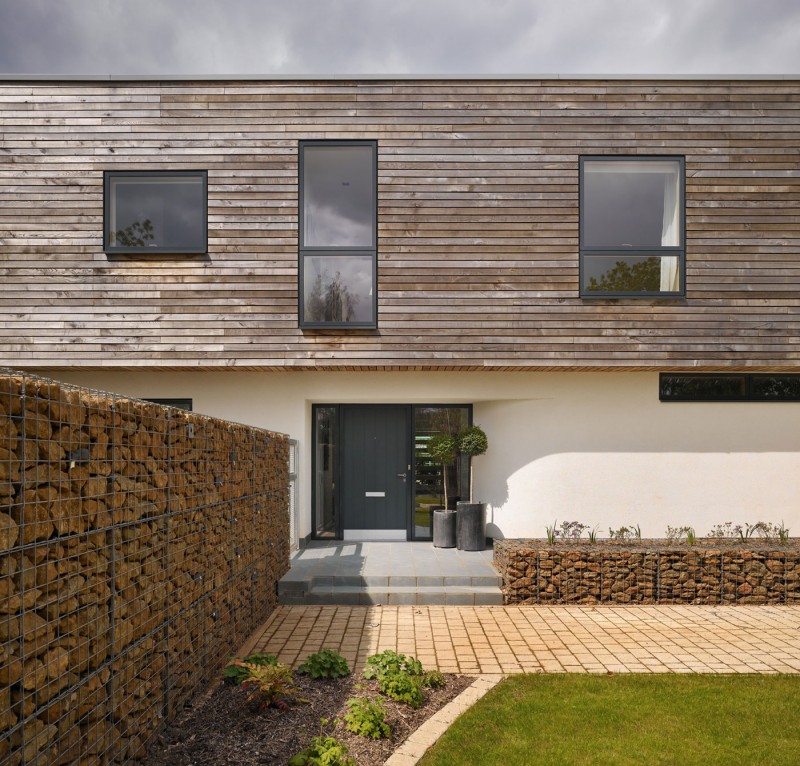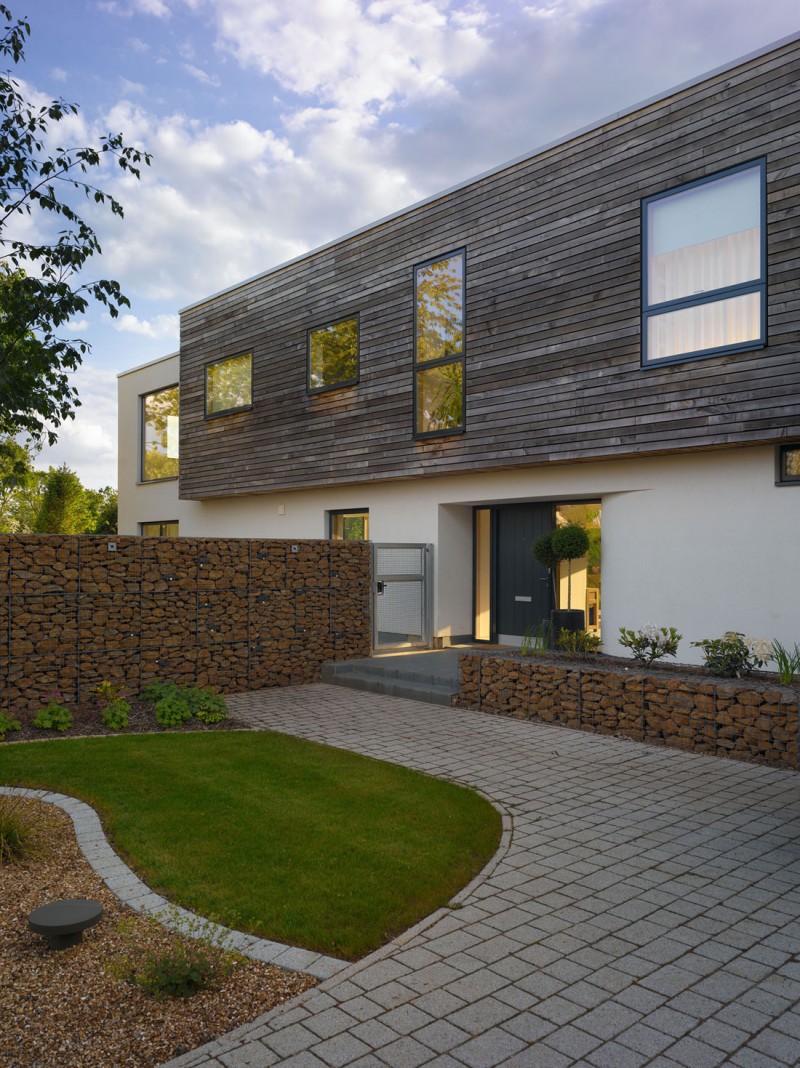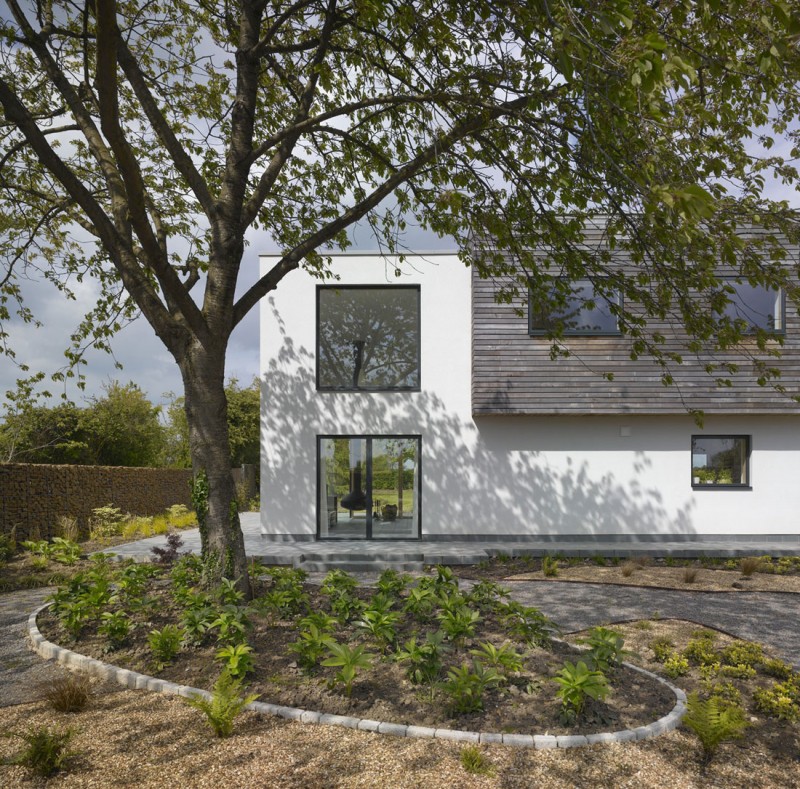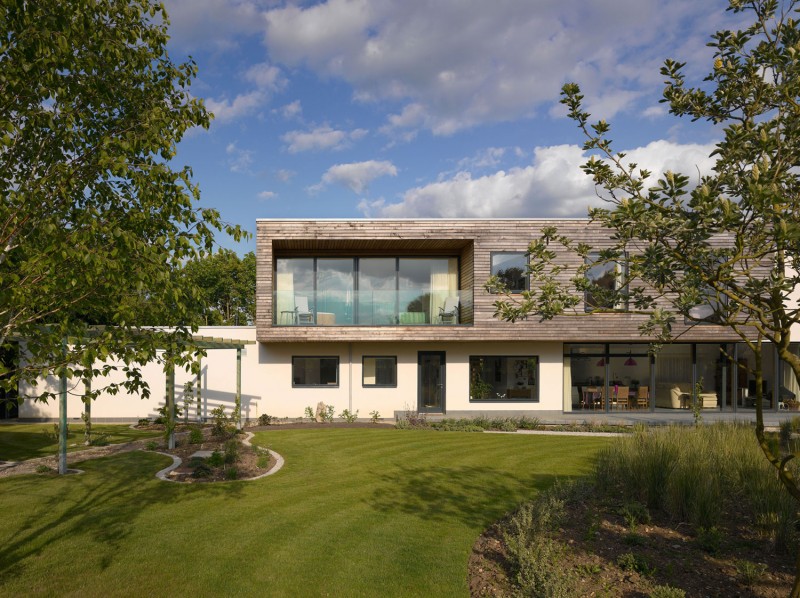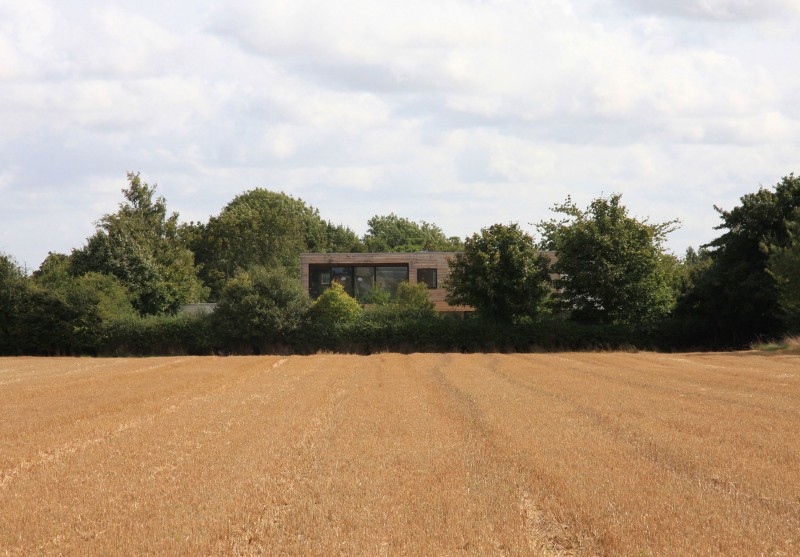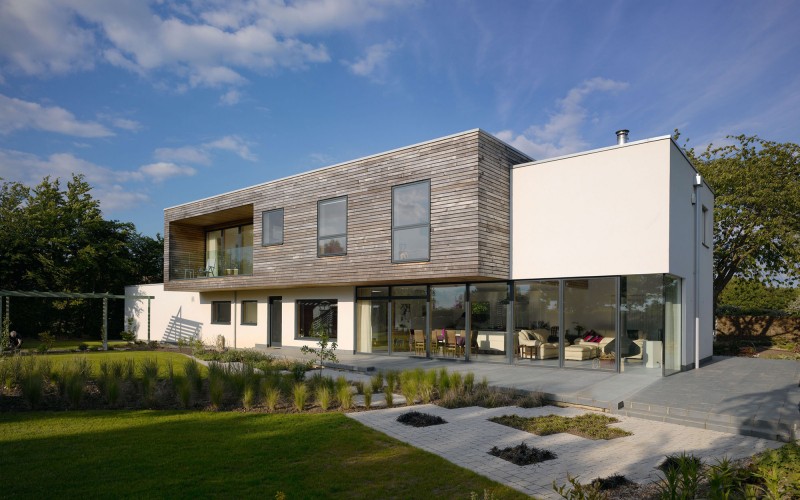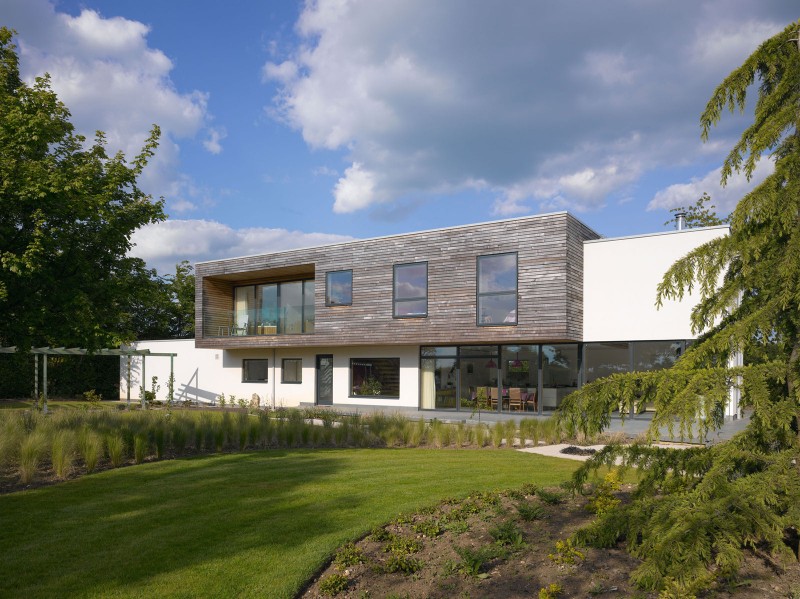 View the complete gallery
Share your Thoughts!