Fabulous Office Interior Design With Beautiful Indoor Gardens
Metal construction and timber arrangement become the main office interior design with contemporary style of furniture and ornamental embellishments. It is the office of Cuningham Group which designs the fabulous working space for the creative staff. The spacious space has an artistic wooden tunnel and a pretty small greenery garden reflecting advanced interior ideas. It is also employs minimalist design and furniture set sustaining the large room setting for working.
The front lounge has stylish sofa and simple designs of two side chairs with the rectangle steel table in the middle. It is a pretty kitchen with the bright yellow ornamental frame. The four tall stools nicely stand over the sleek bar. The modern kitchen set looks neatly organized by the wall and supports the office interior design ideas though in a narrow space. Step aside, the huge tunnel of wooden made construction resembles a giant mollusk shell. Fashionable chartreuse green chairs with the long back stand greet everyone in front of the shell wooden door.
It is an elegant meeting room interior design inside the mollusk shell-like construction. The artistic pattern of the wood material is the continuous wall and roof in curvy shape upon the angled motive of various green colors carpet on the floor. Modern furniture set of the meeting seat gives the contrast sight in the interior for the model and the circumstantial building material. Yet, this design is chic for an official room.
Indoor garden by the shell elevates the official interior design with natural greenery scene. The transparent panels of the ceiling above the plants space is set for the sunshine to break through giving the plants the prominent element to live. Hanging tube lamps also contribute in decorating the air above the garden. This working place has extraordinary office decorating ideas magnifying the spirit for working.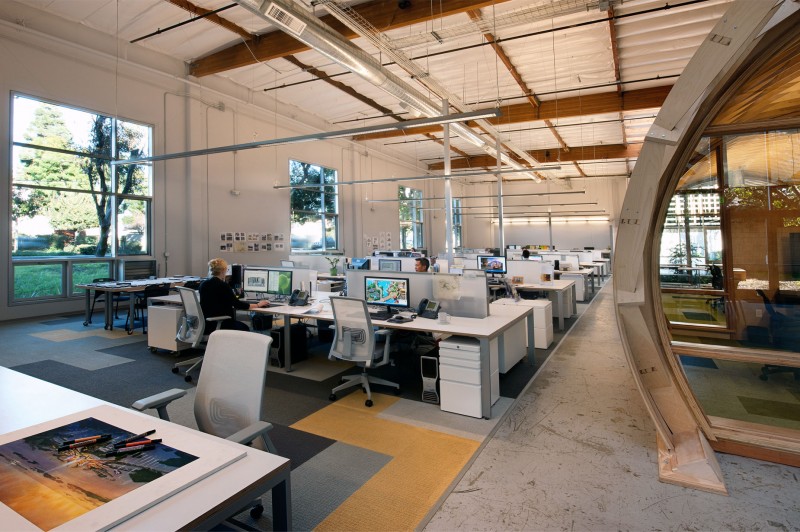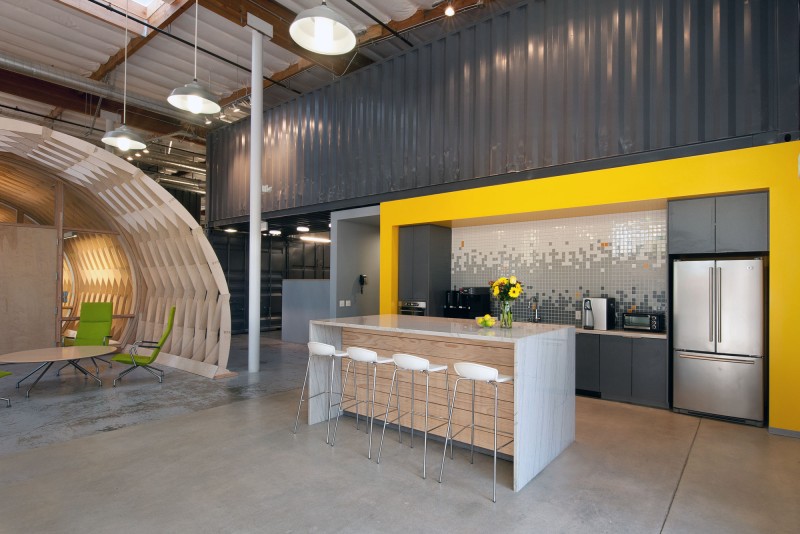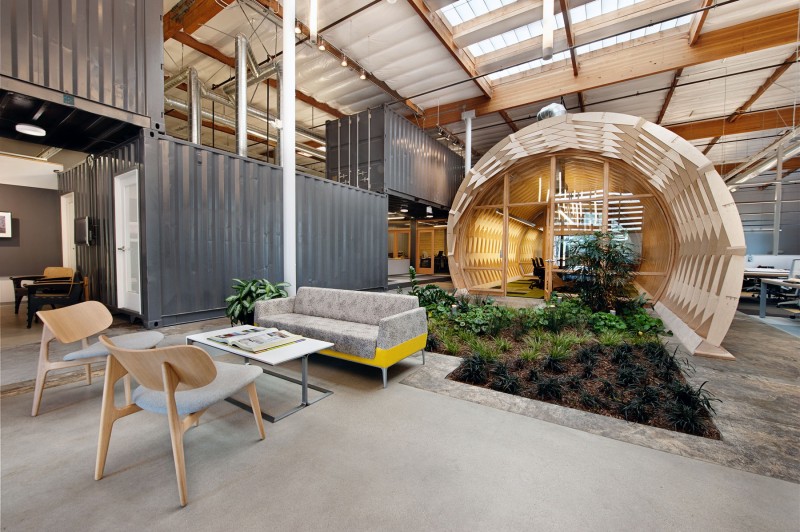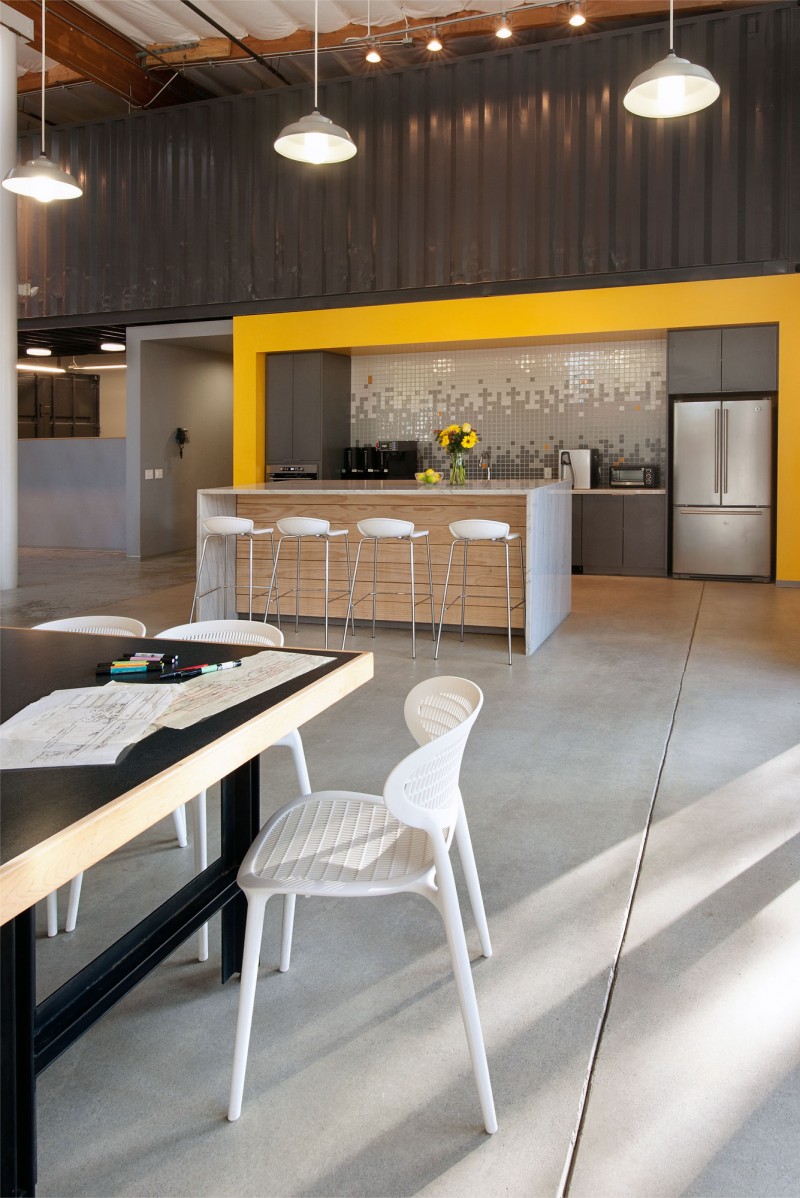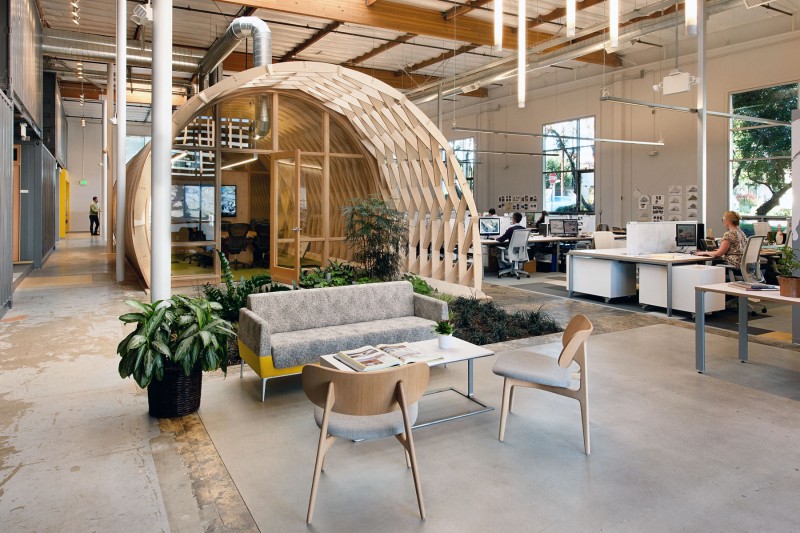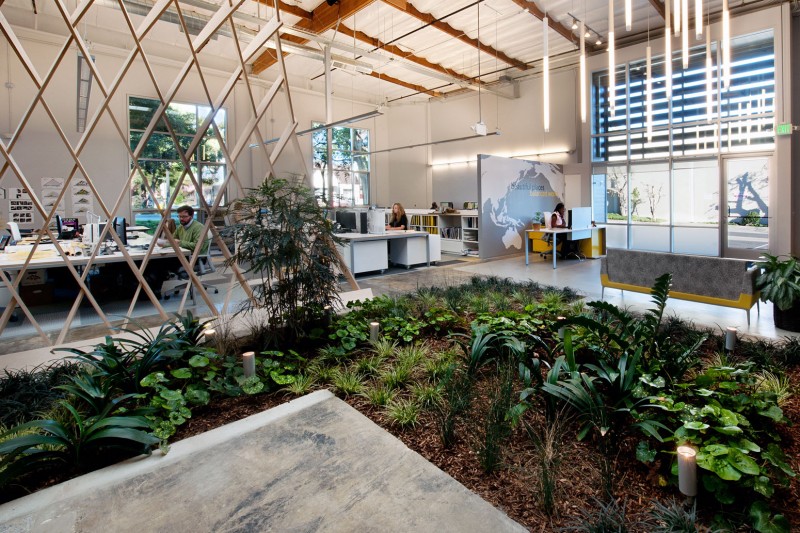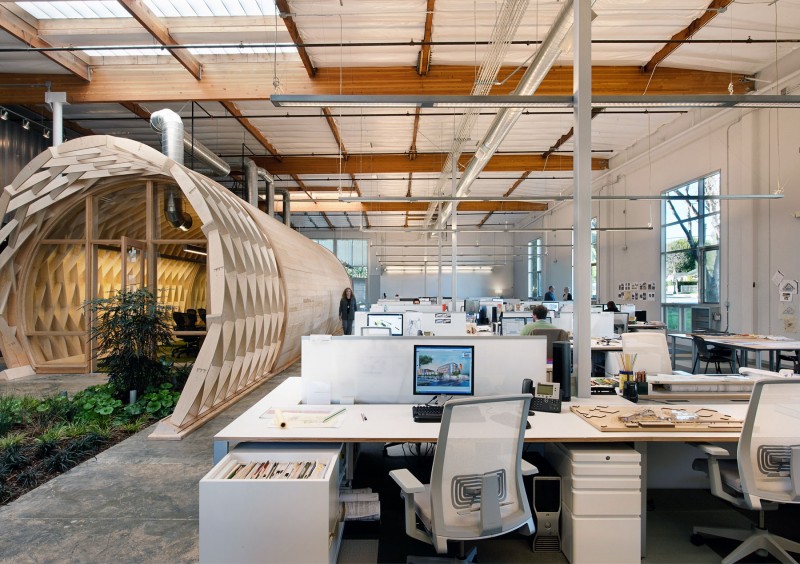 View the complete gallery
Share your Thoughts!