Remarkable Modern Home With Trendy And Spacious Living Rooms
A modern barn house that comes with using a stunning interior design that is comfortable and so beautiful! Just like usual we also inserted some lovely pictures for giving you more details.
Let us now go to its remarkable exterior design. You will see spacious backyard and garden that is planted by various green plants and flowers. There is also a stylish wooden deck that is installed here. It will be a good place for you to enjoy the warm afternoon outside with your friends and family here, or just enjoying the fresh evening out with your beloved ones.
Unique geometric and asymmetric style will be found easily in both exterior and interior plans. This stunning modern house barn design is located in somewhere in South Africa and is constructed in spacious land area.
Creative glass facades are covering most of the part in this house, from first to second floor. It is completed with sliding design and has function both as doors and windows. You will be headed to a spacious living room that is dominated by bright and fresh tones.
A set of shinning deep dark orange is selected for the dynamic modern couch set, there is a beautiful modern rug that covering the floor, while some wall paintings are decorating this room. Well it is not only living room there, because you also will find dining room and just few steps from them there is also a functional and elegance kitchen design in this spacious room.
For the lighting there are some fluorescent bulb lamps that are injected in the ceilings, also arranged some chic hanging lamps and table lamps in some rooms for lighting. Need more modern barn design ideas, then let us go to the next session for paying a visit in to these lovely supporting pictures below.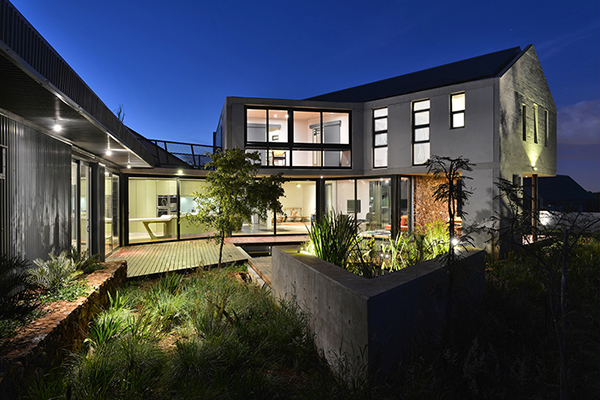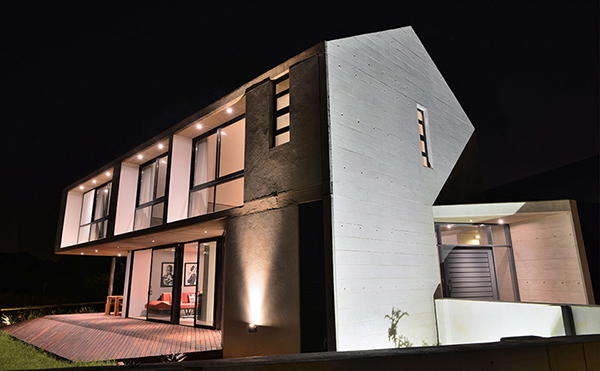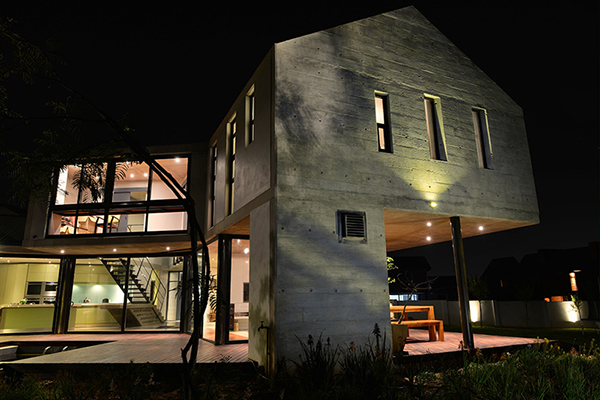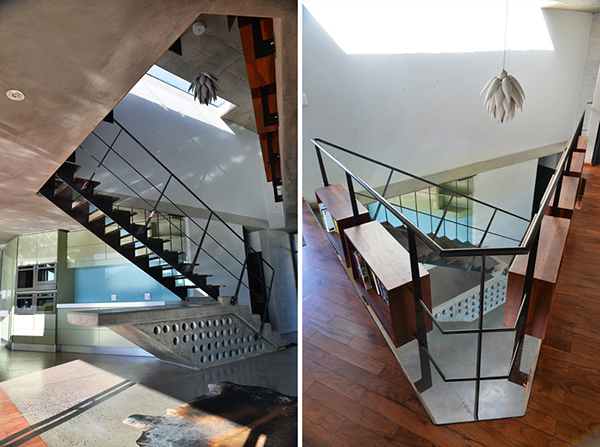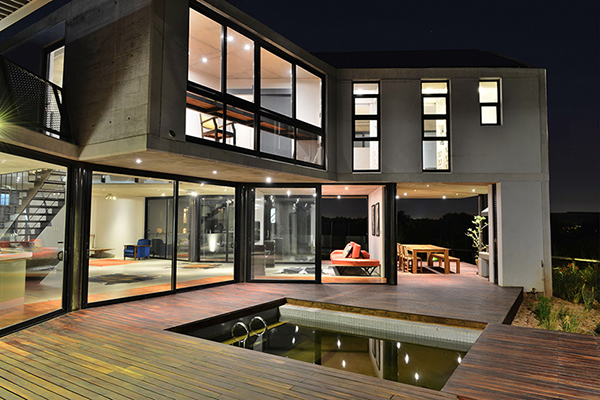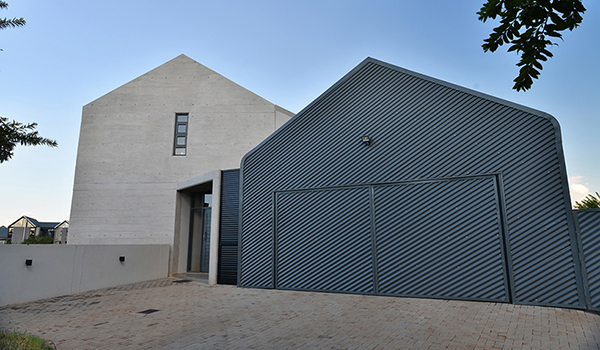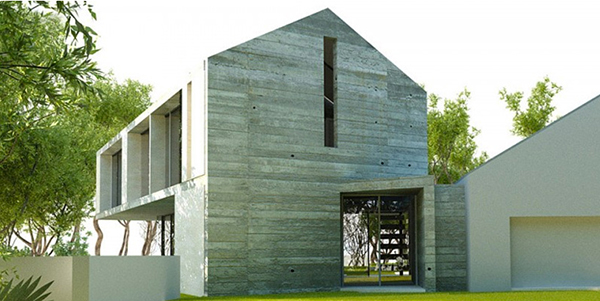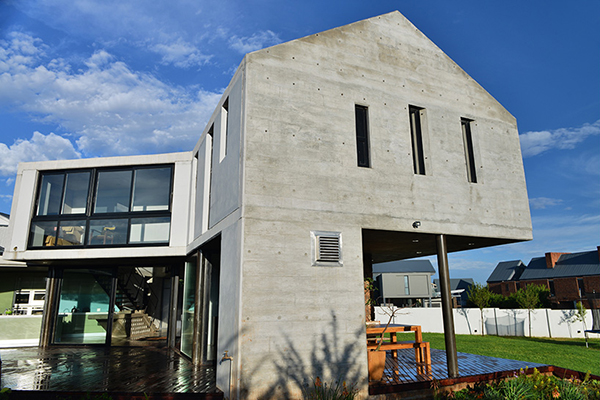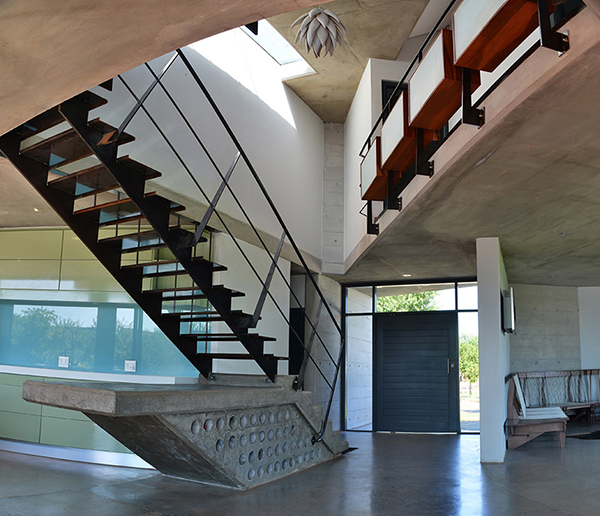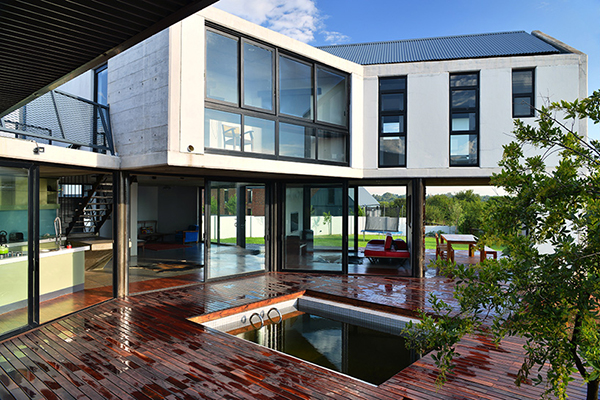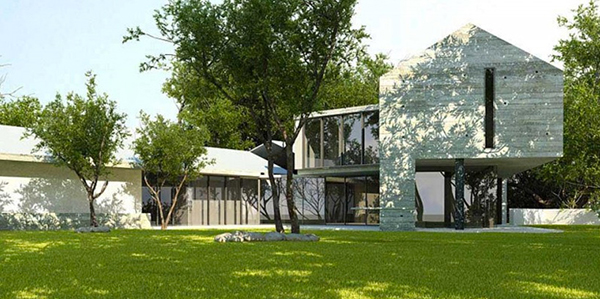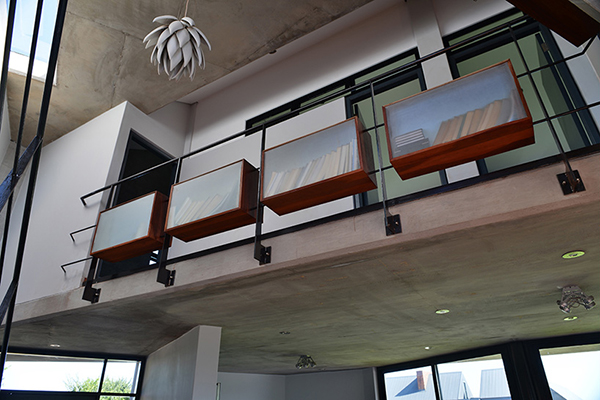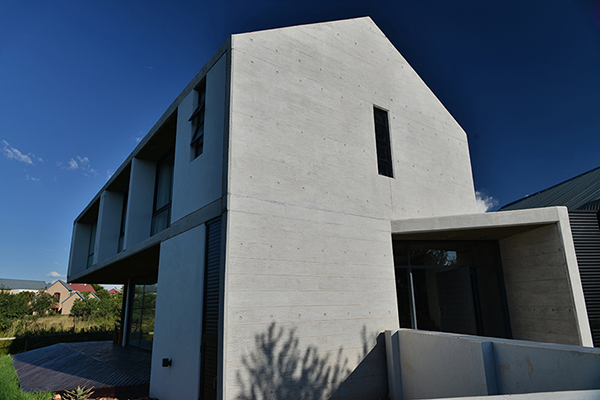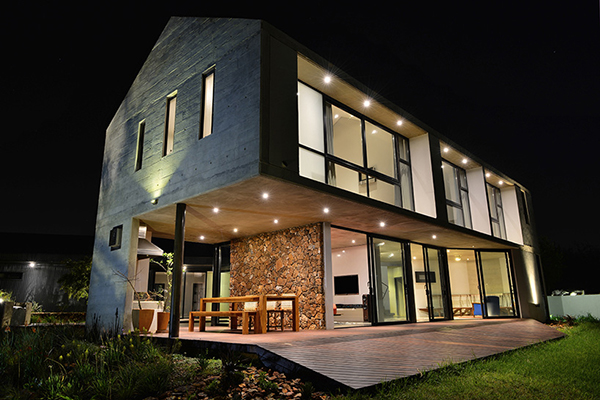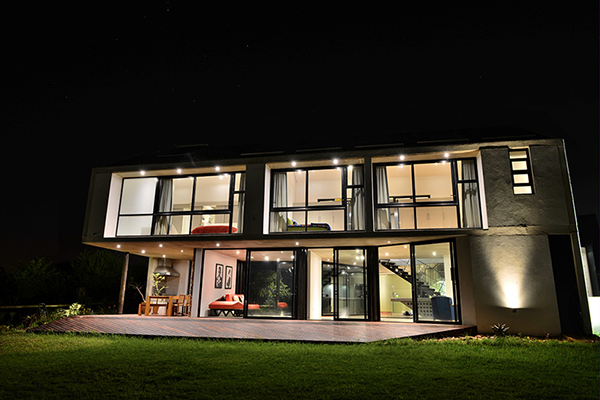 Image By : Emilio Eftychis
View the complete gallery
Share your Thoughts!