Sleek Contemporary House Decorated With Vast Open Landscape
House ANY is a sleek contemporary home was designed by Spado Architects with nice straight lines and classy surfaces. The home is located in the middle of vast open landscape with a green grass surrounds it and dense woods and lush vegetation at a little bit far away from it.
Sleek house design has been incorporated in this house project. The straight but smooth lines can be seen on its elegant exterior design. This straight lines and the condition of the house in which built on a sloped terrain has created unique geometry shape of the building.
That sloped terrain has force the creativity of the designer to exploit it in making a two story building. The end of the upper floor connected to the high sloped terrain while the other end becomes a roof of the house facade. The poles in a kind of not-arranged order decorate this charming house facade. There are also a big concrete stair that connects the upper floor of the lovely facade to the ground.
The shape of the house has made it looks mingle to its surrounding since thee lower floor looks anchored and buried in the ground. In the outside of this lower floor, there is an infinity swimming pool. Along with that swimming pool the appealing glass element that is also incorporated on this house reflected the sun light. All of those features make this sleek home design get an eccentric look on its exterior.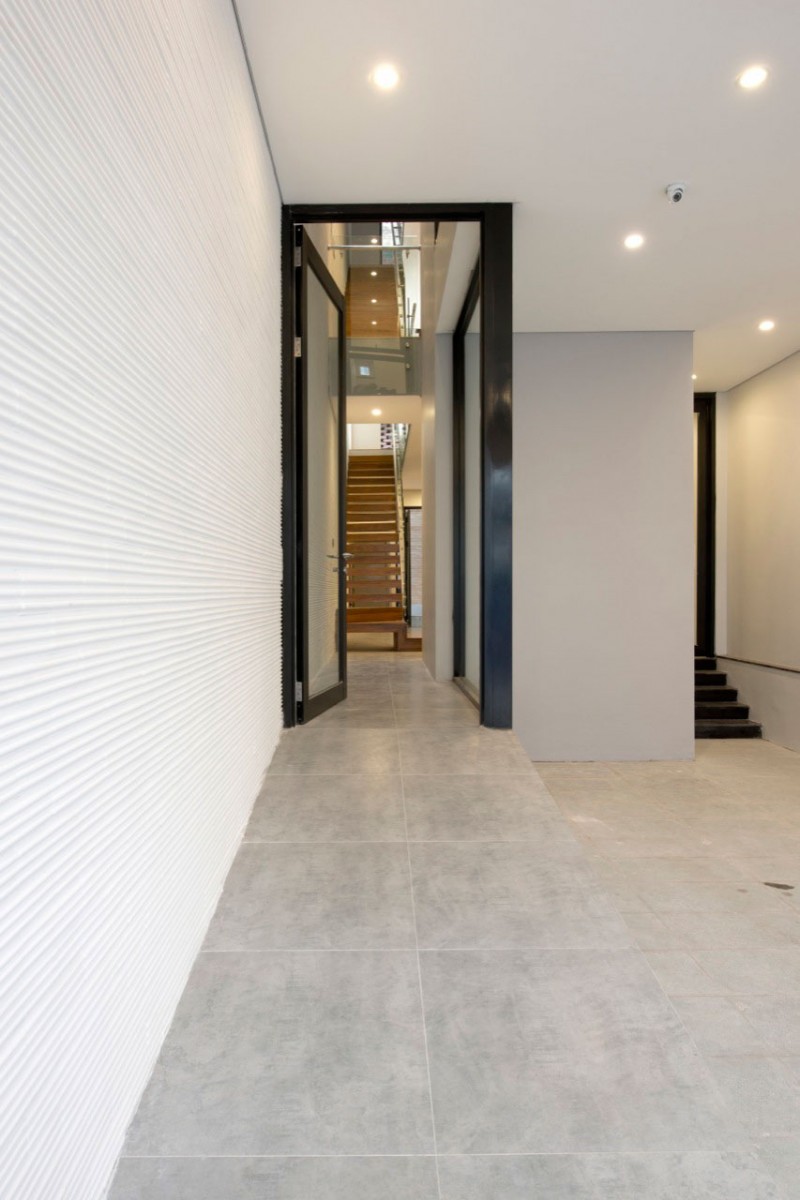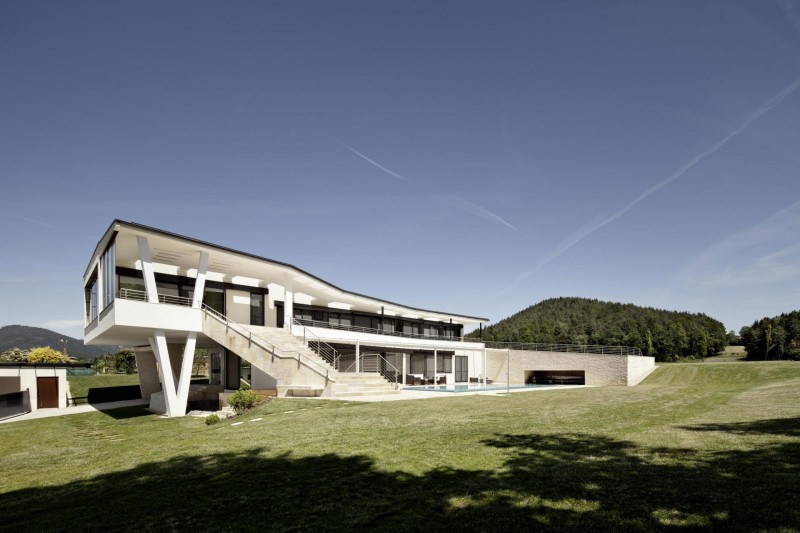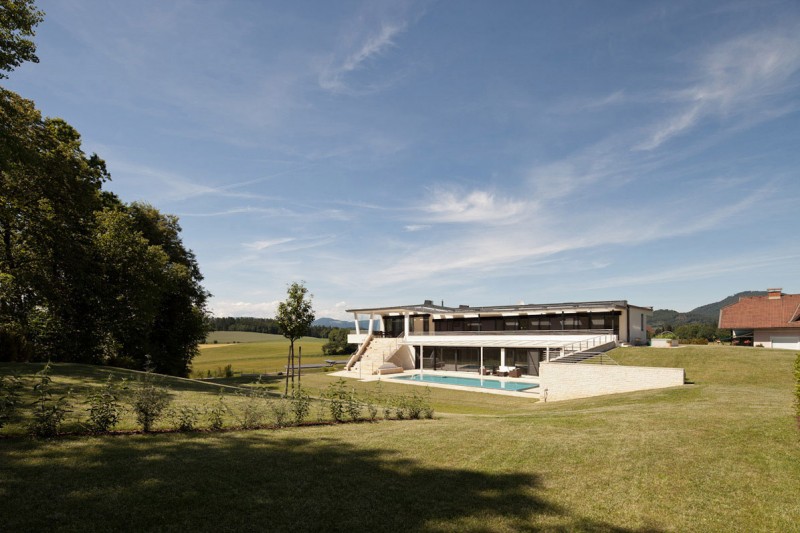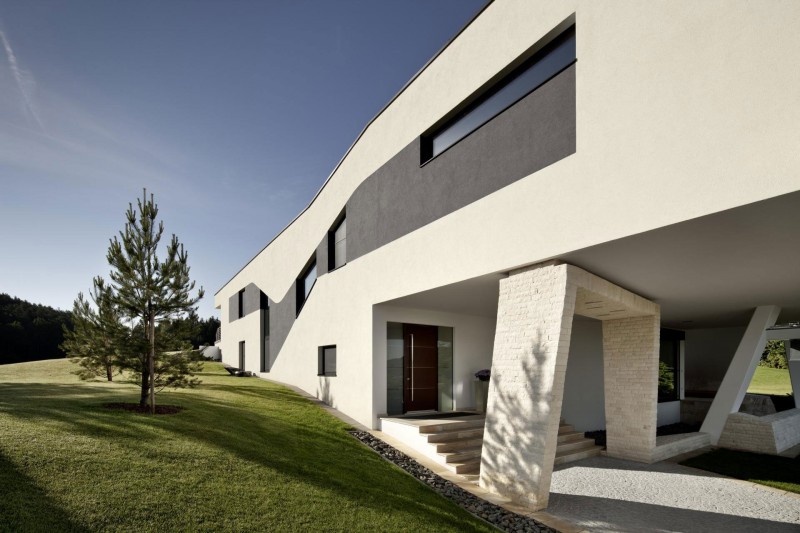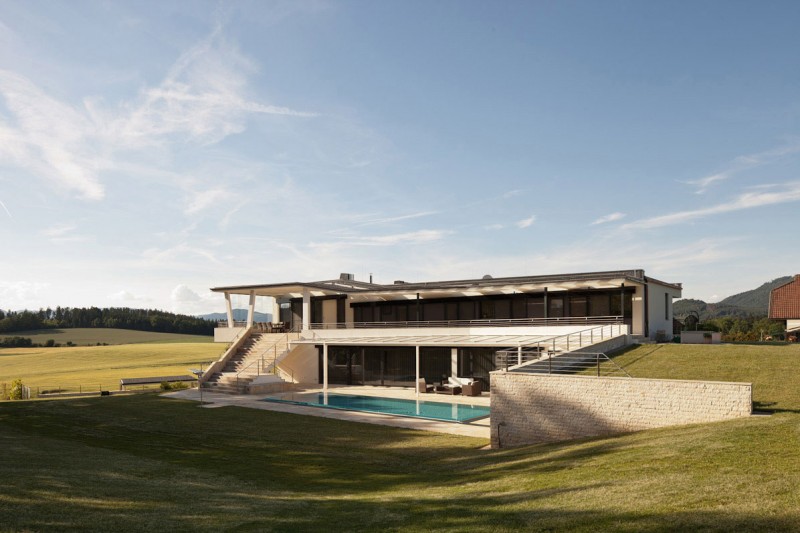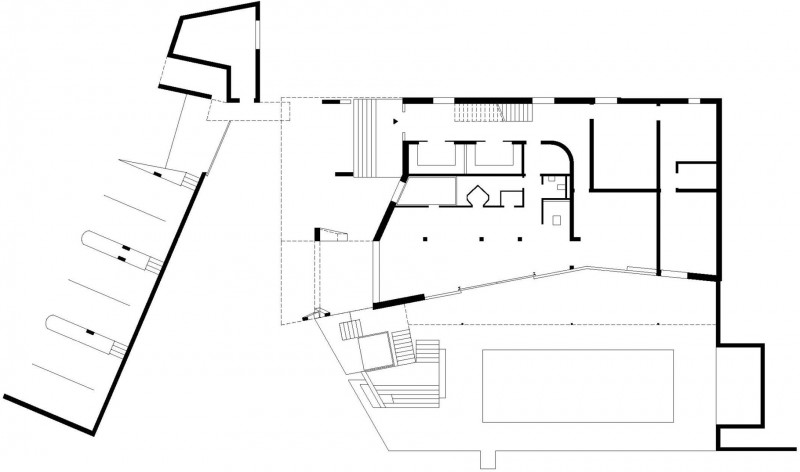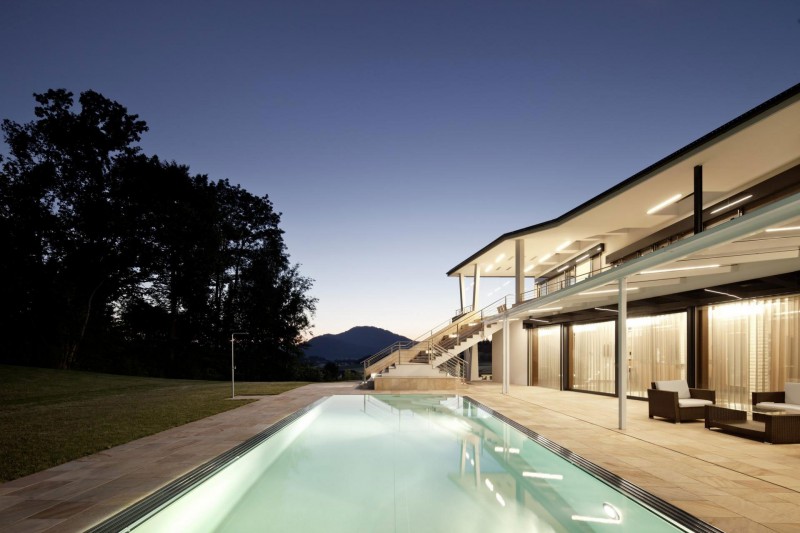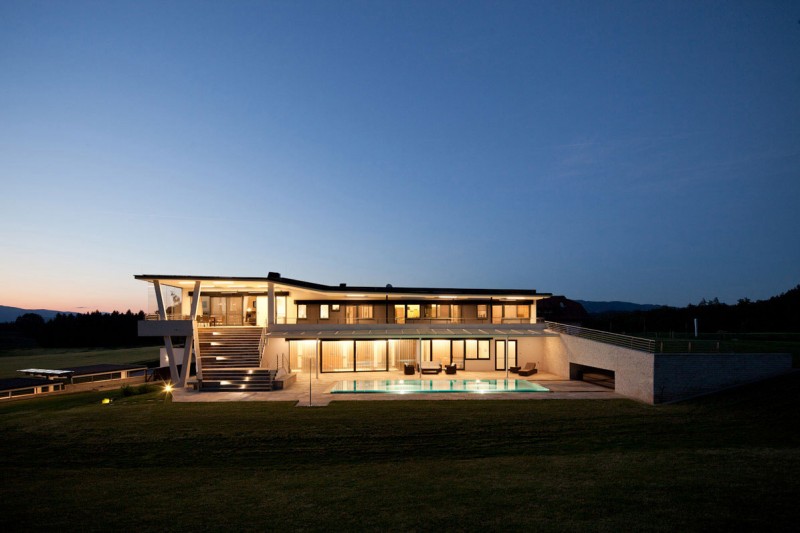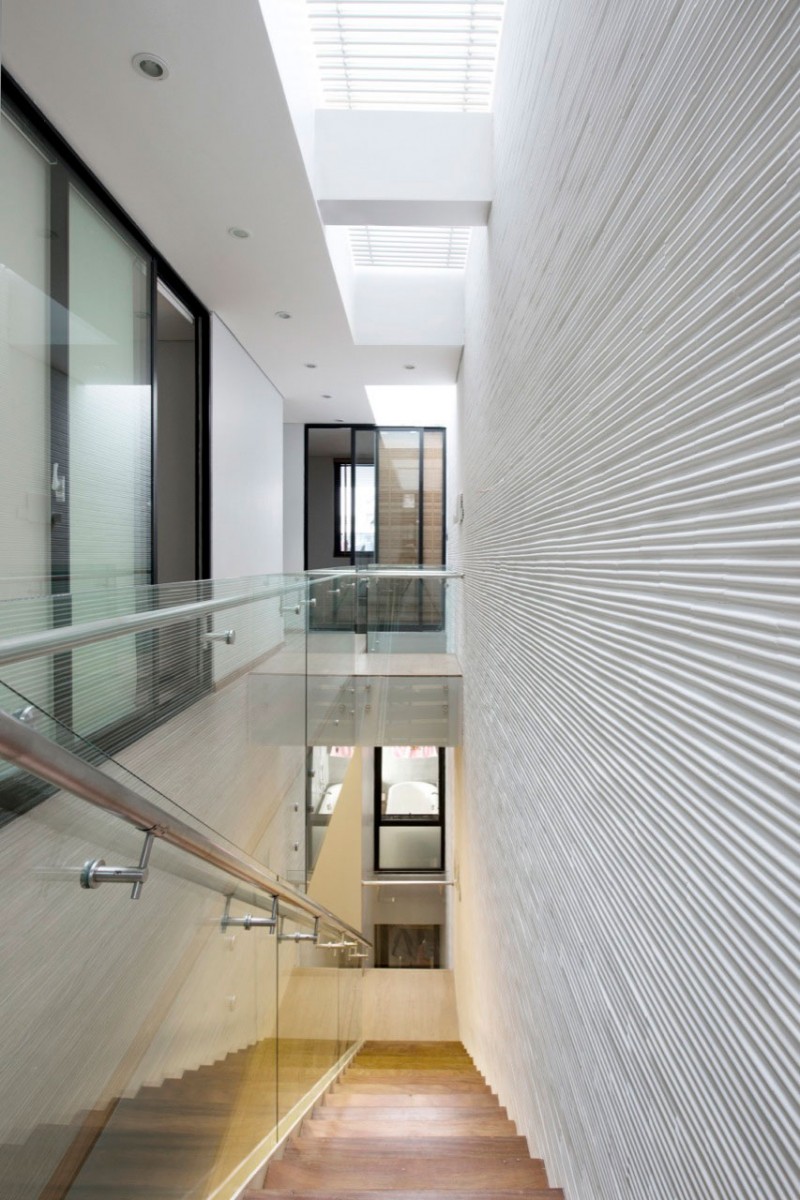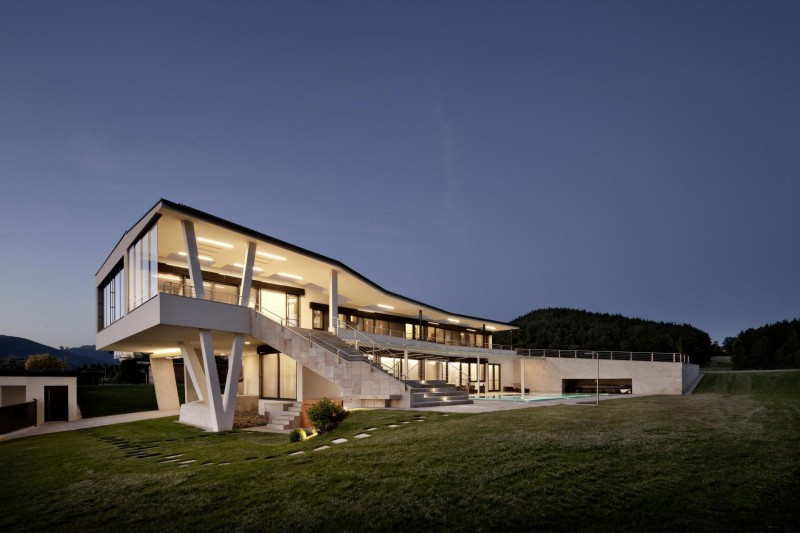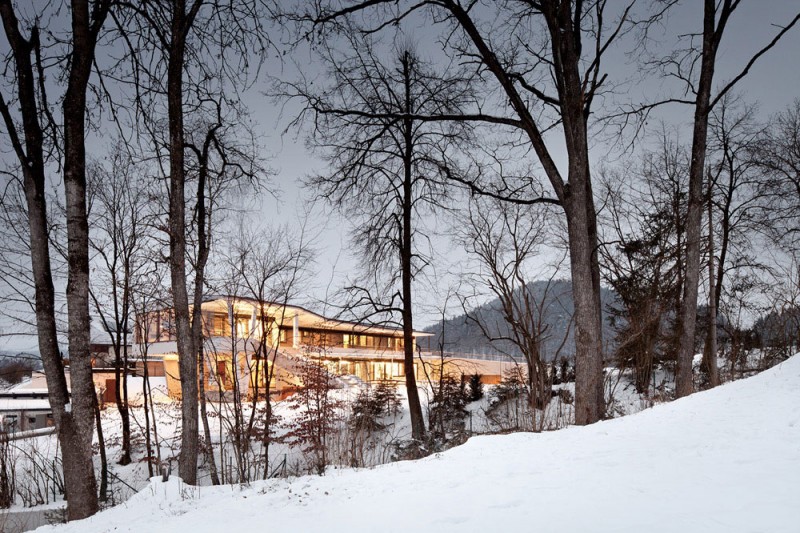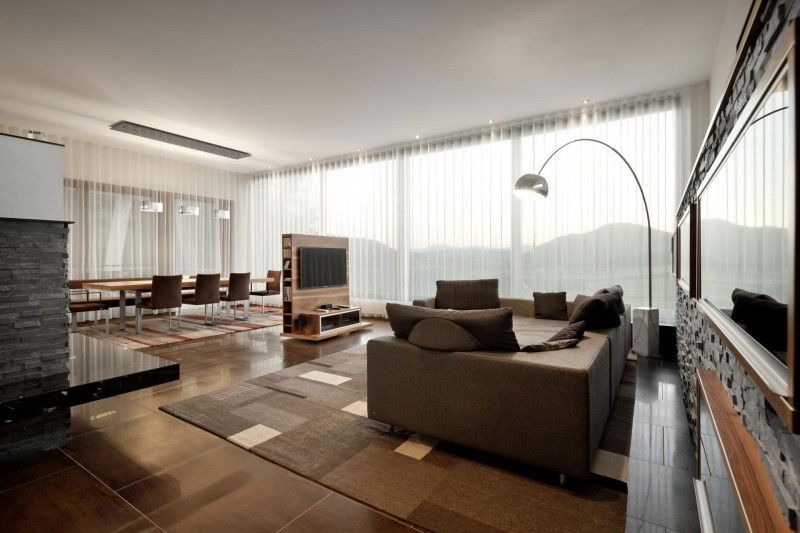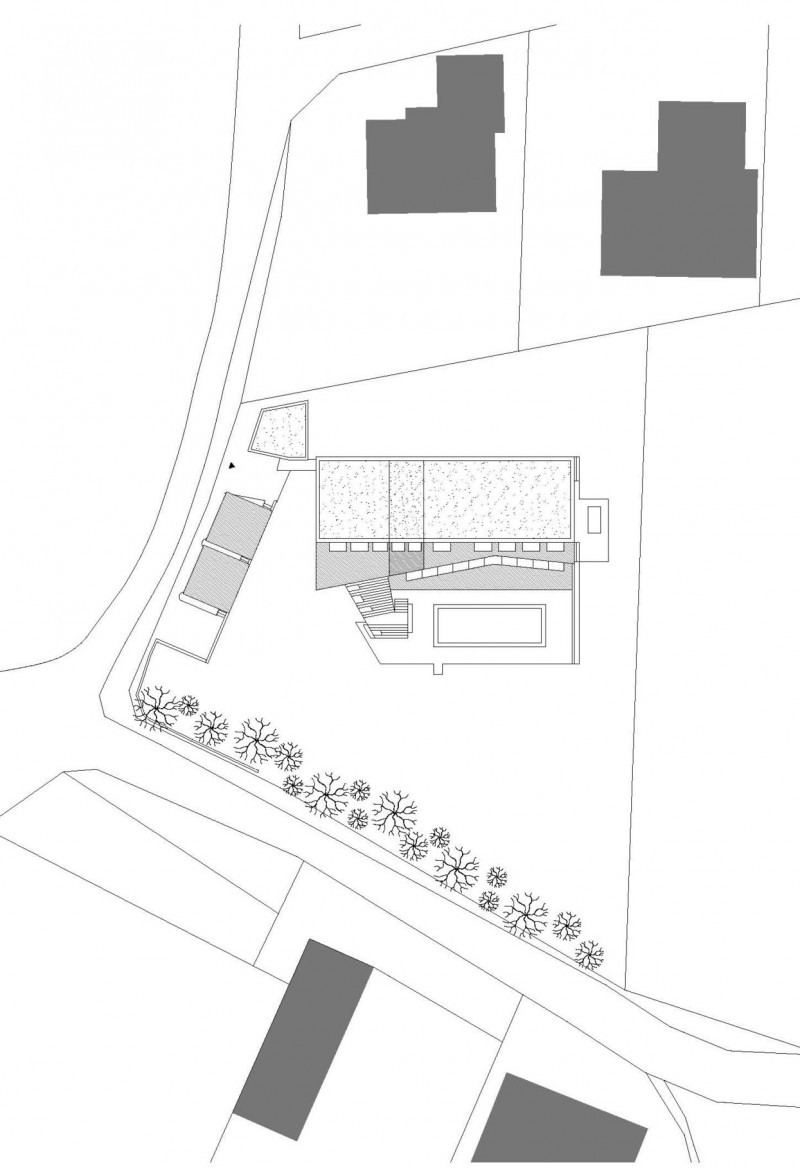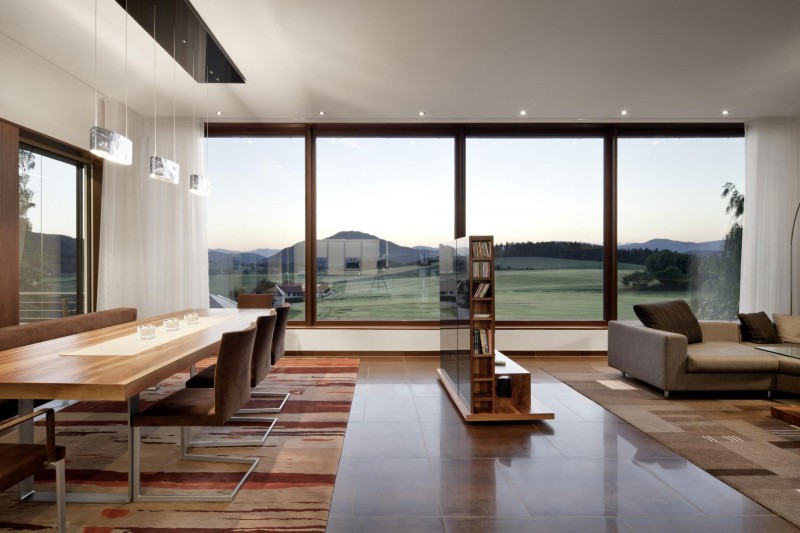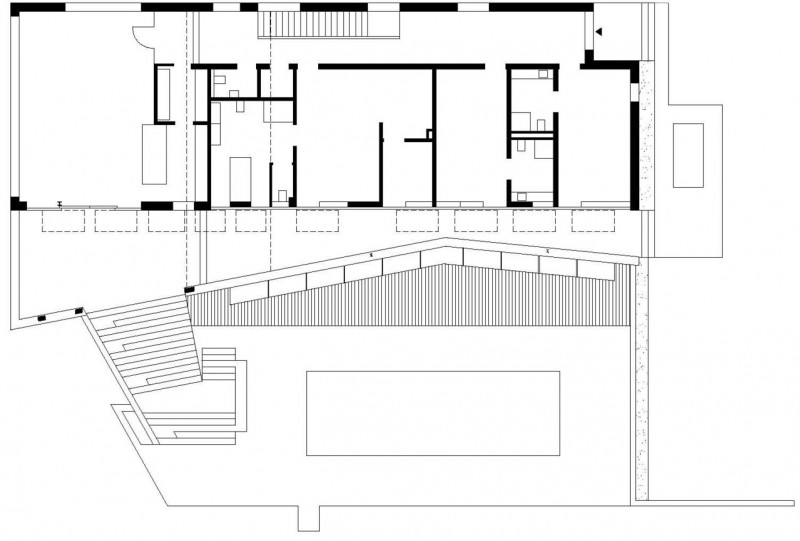 Image By : Spado Architects
View the complete gallery
Share your Thoughts!