Elegant Townhouse Designed Into A Contemporary Urban Home Style
This elegant townhouse architecture is a result of the home renovation that completed in 2009. Located in East 51st Street at New York, this was awesome design that will make people interested to come inside the house. The project is finished by the GLUCK+, and this townhouse maybe have a very modern touch, Although it seems have narrow space, but you will feel great when you look at the inside.
The architecture of the house is really inventive. It has a special pattern that looked like a random small windows spread over the wall. Maybe this make the townhouse architecture designs look very impressive and modern. It just like a mosaic painting that very elegant with the brown color. It covered the window and this is brilliant because some spot of the pattern will be illuminated when the night comes.
Inside of the house, the interior is more exclusive and modern. You can see the set dinning room which will comforting the family time. It has a beautiful staircases design that will connect each room levels in this house. The staircases has a glass gripper that makes the design more elegant. It's transparent and will bounce back the light of the lamp. A built in bookshelf placed on the corner of staircase, this is make the wall so efficient as the bookshelf. A large window also built so the lightning of the room will be in optimal way.
Townhouse is not always a traditional and casual house. By renovating the house with a new trendy architecture style, it will help the house become updated. Of course it needed some budget, but now there are lot choice of renovating idea with the cheap and minimal cost. This design is an example beautiful architecture remodeling idea that anybody who want to remodel their townhouse can follow the idea of this modern townhouse architecture design concept.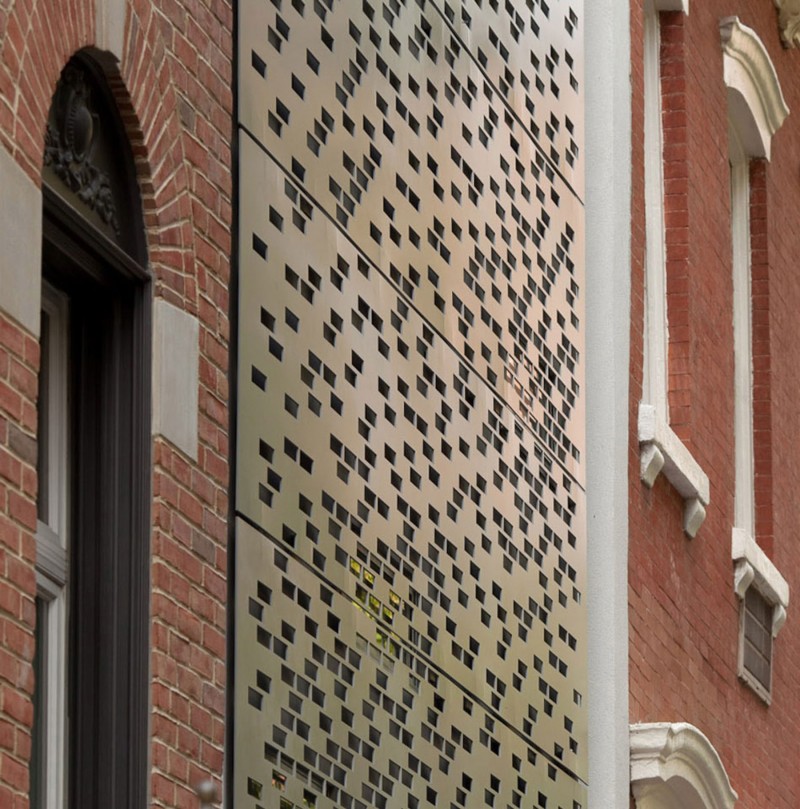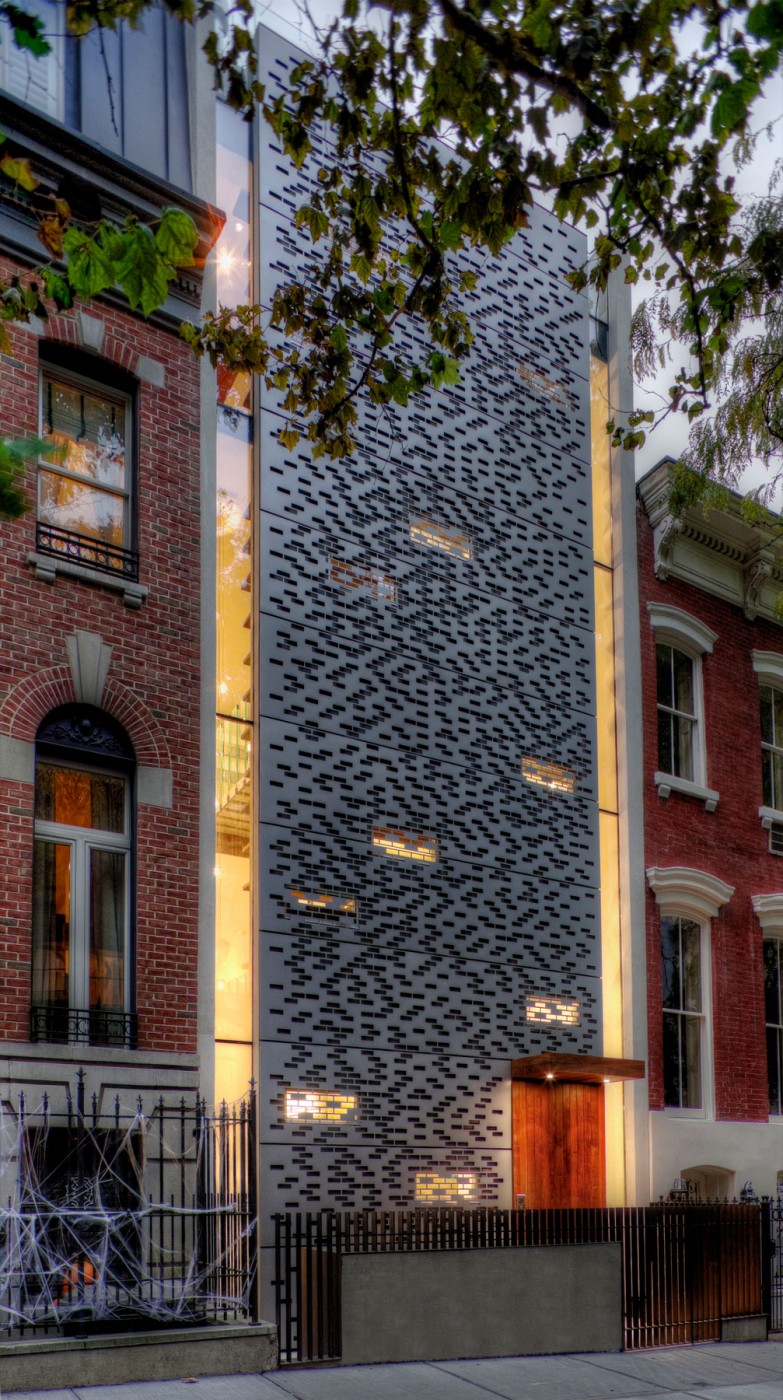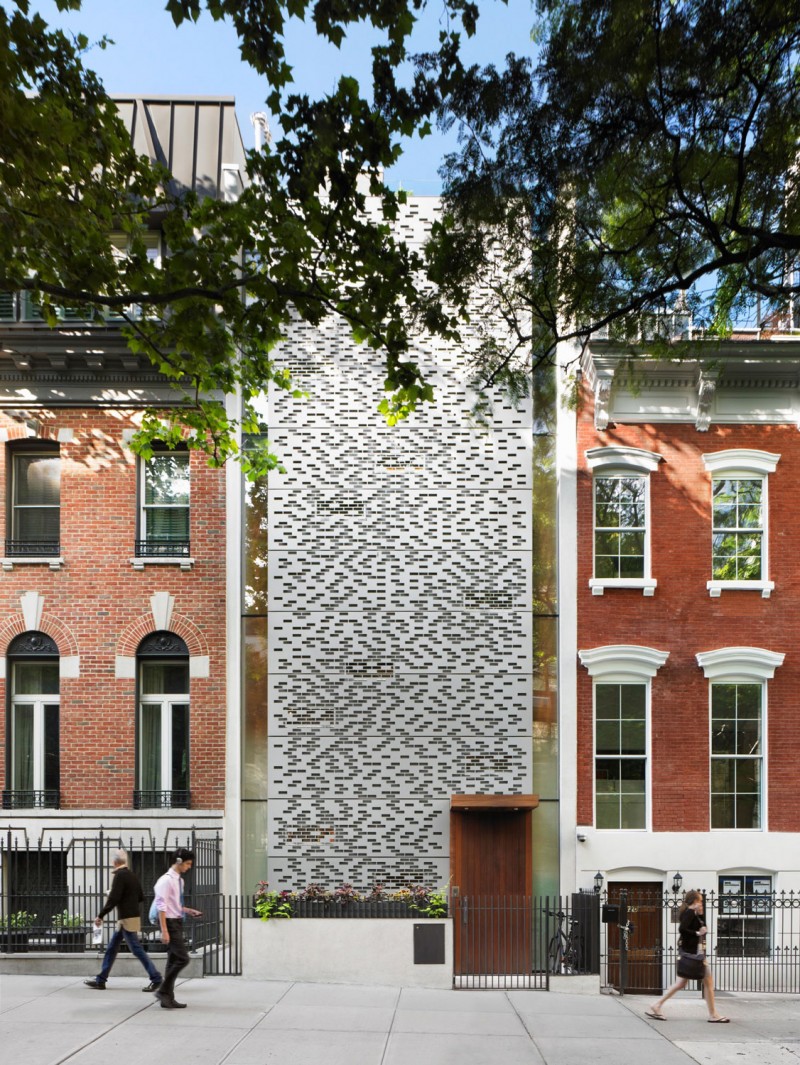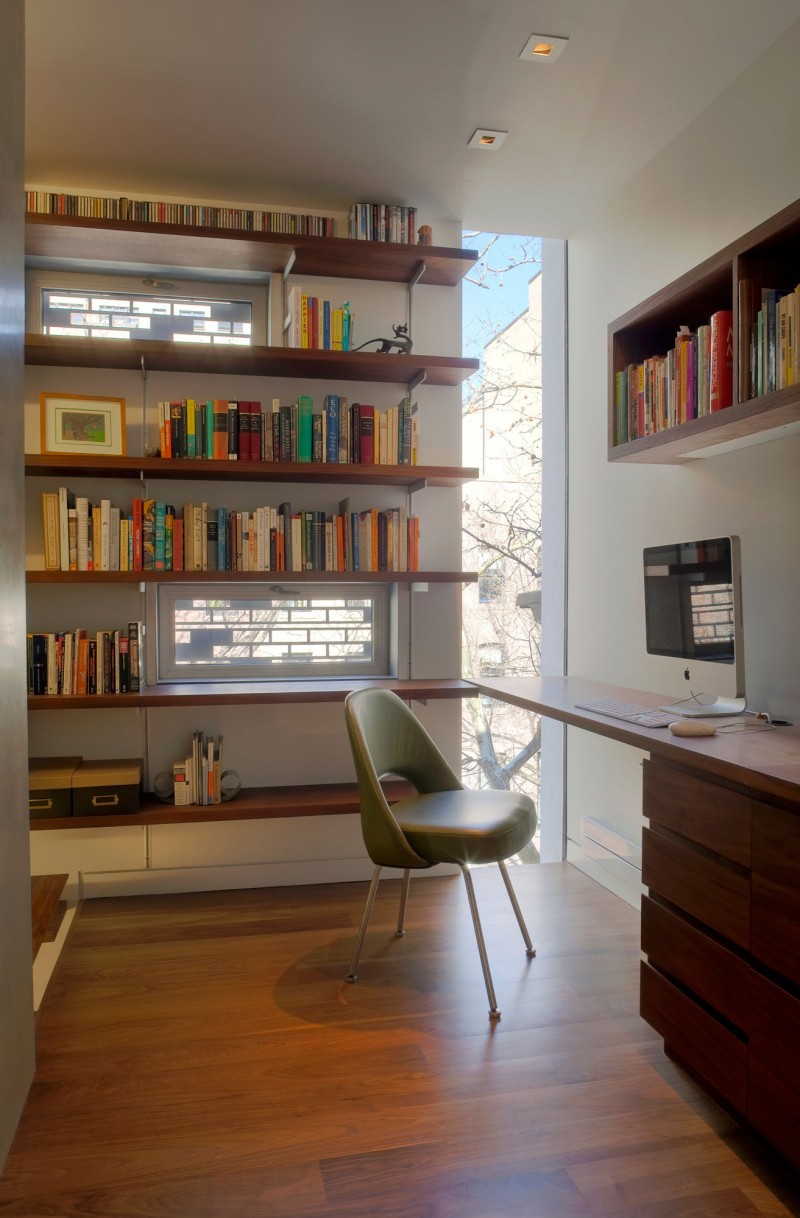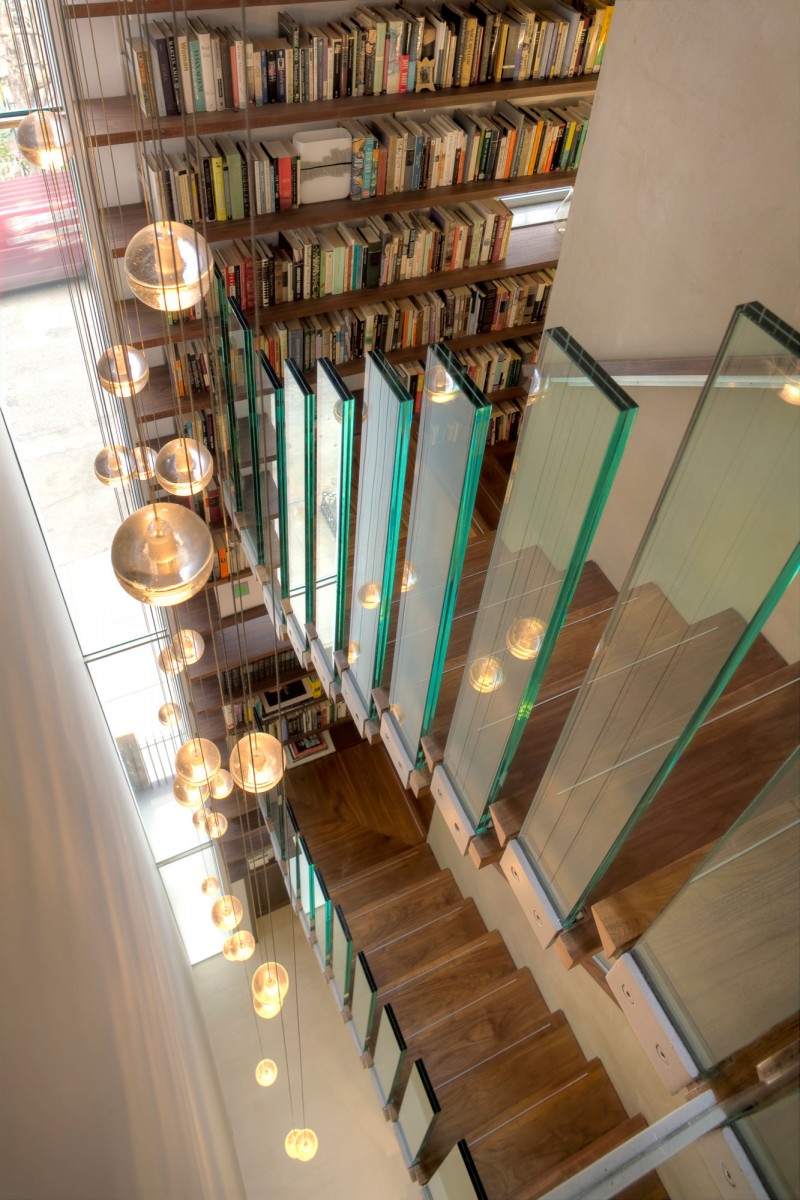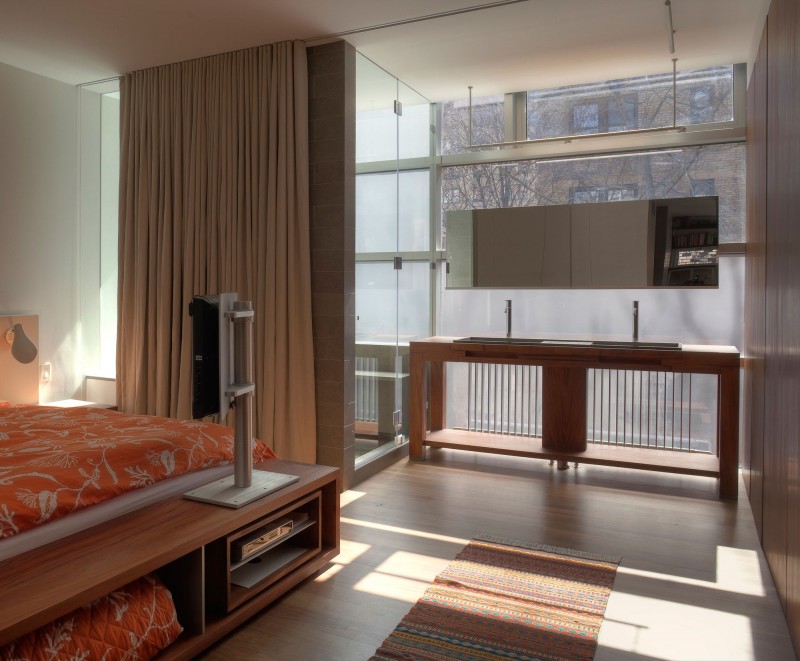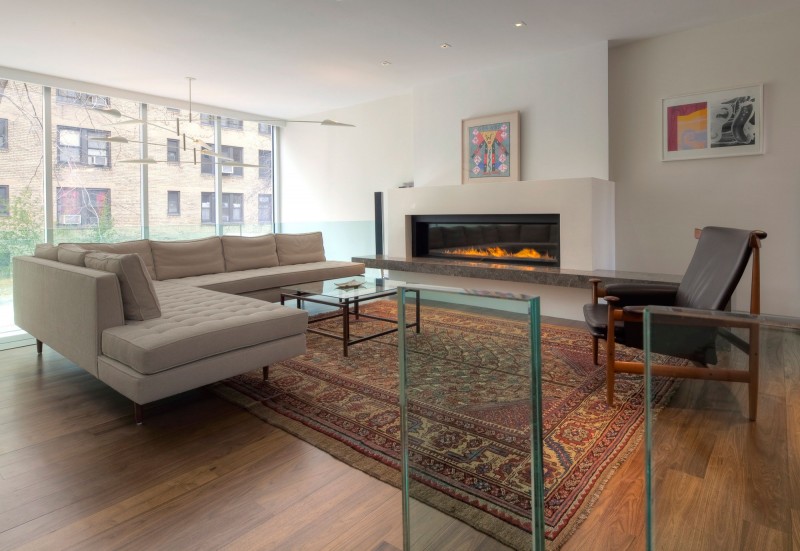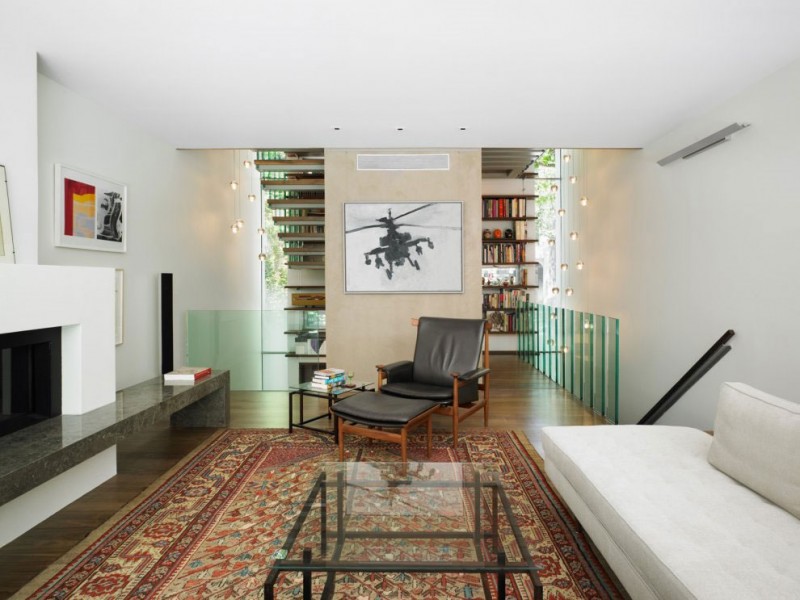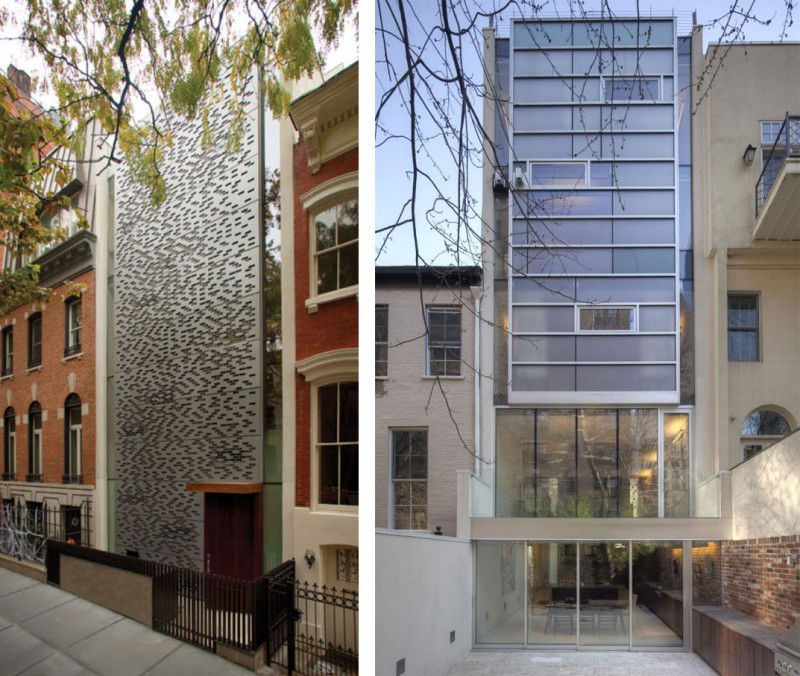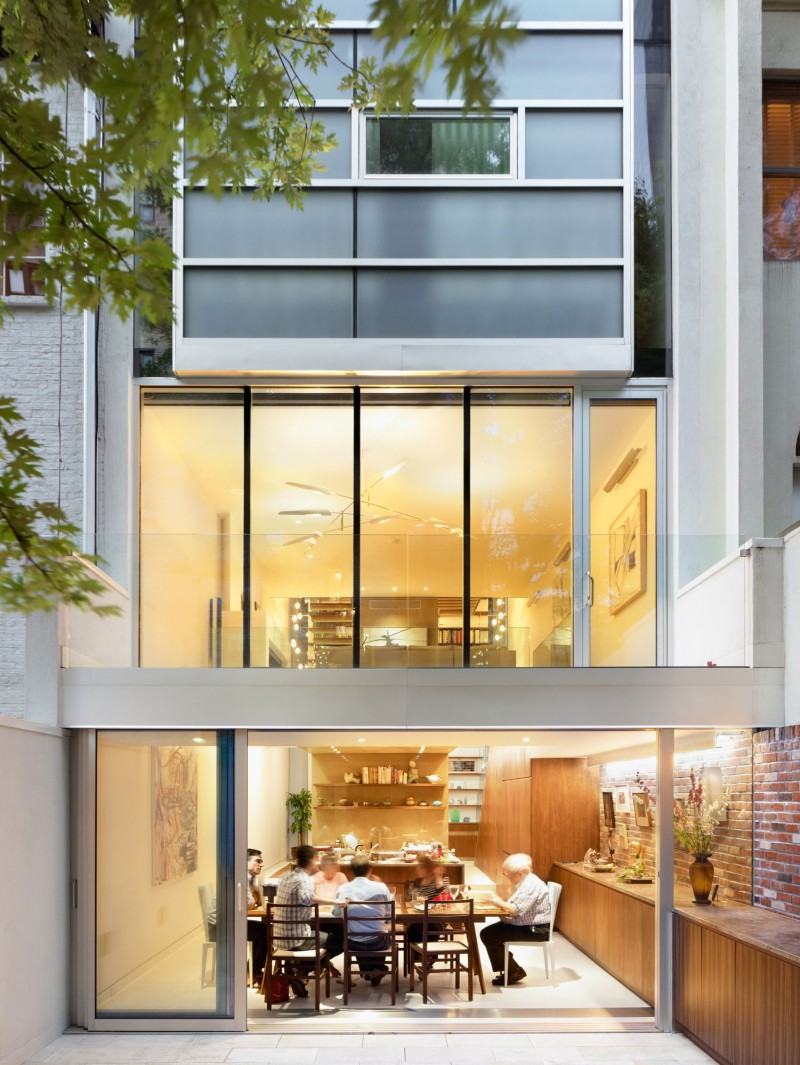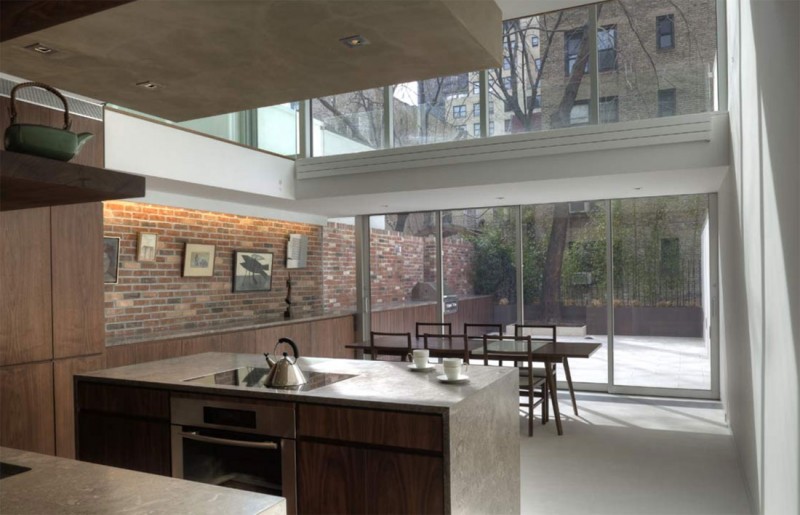 Photos By : GLUCK+
View the complete gallery
Share your Thoughts!