Spectacular Modern Cliff House With Great Open Infinity Pools
Khosla Associates is an Indian architecture firm that conducted designing the Cliff House with great infinity pool style. The spectacular swimming pool is located in front porch with overlooking the Coastal Arabian Sea views. The modern house located in Kerala, India in this case is designed in irregular shapes. The building is sharpening on the end. Beside its unique building design, we can also find the coconut trees that lead to the greenery.
Well, look at the further images in this case. The design of infinity pool designs applied in this house can be one of the comfortable lounge places to look around the sea views. The balcony on the edge of the pool is stylized with some white bed on wooden couches of the lounge seats. They are under the floor umbrella.
They are facing to wide swimming pool in which it also has big deck included some other seats. At the second for, the space is utilized as seating place enjoying the panoramic views. It includes long brown sectional sofas with small cream pillow.
Related to the building structure, the building is designed in open plan for some rooms and parts. At the wall side, they also create the design in striped wooden wall. The place under the kind of wall becomes natural pond with lotuses. When looking at the interior design, there is long staircase in brown and white crossing the room to get next floor. There is also open dining area plan with its long wooden table with futuristic brown chairs.
They look so amazing related to the exterior and also interior design. The exterior features the appearance of the swimming pool. The interior design includes the open plan very well. The style of this house really allows people to enjoy the panoramic ocean view area. Therefore, look at infinity pool designs photos that are offered in this article.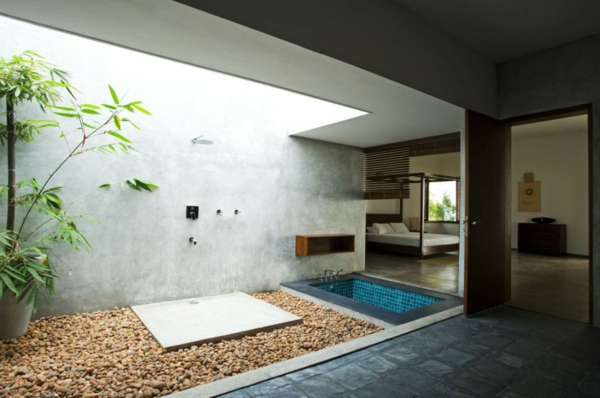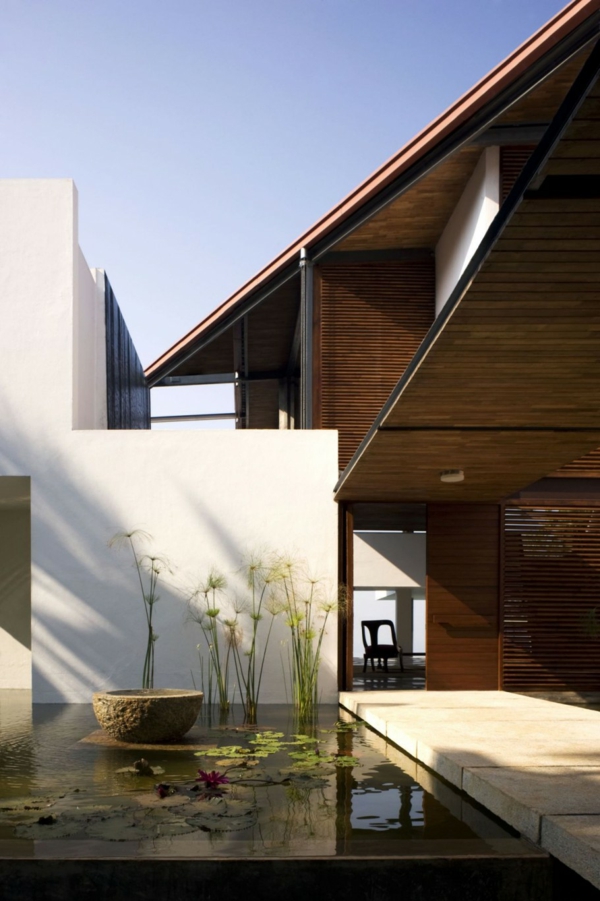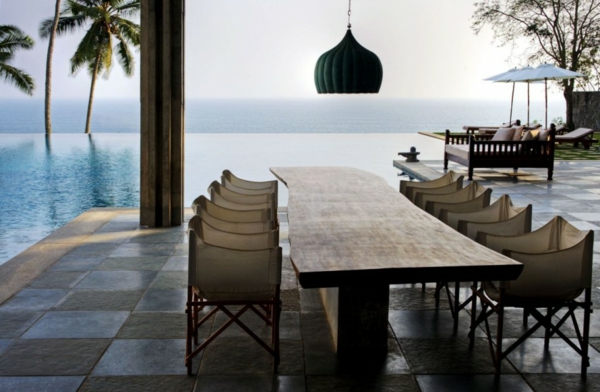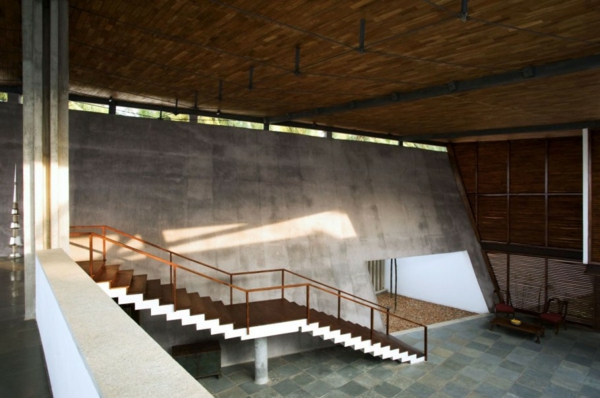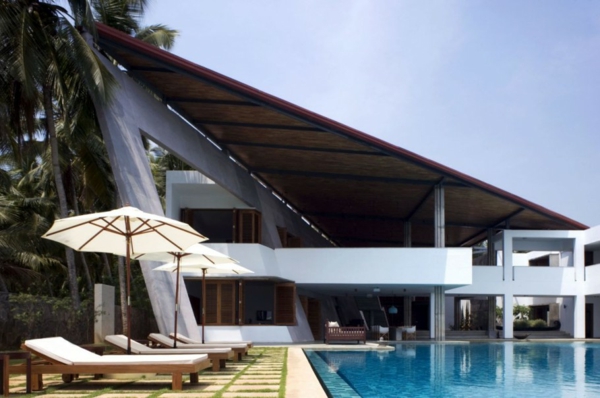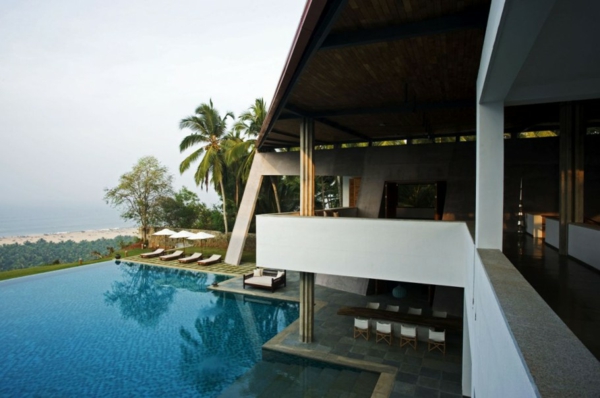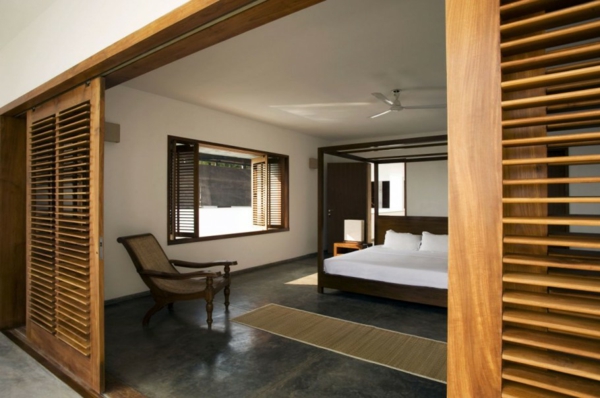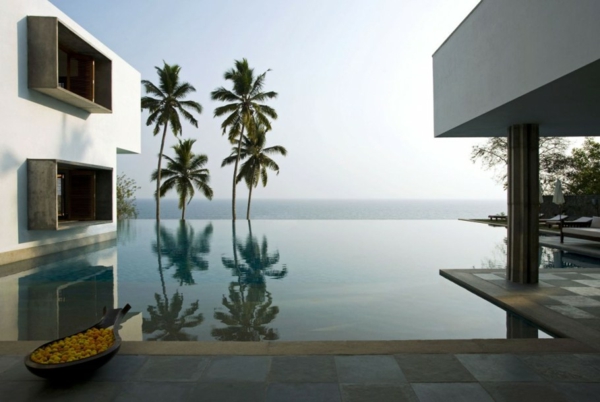 Image By : Khosla Associates
View the complete gallery
Share your Thoughts!