Unique Modern Beach House With Traditional Hardwood Covers
Lagoon Beach House is the name given to a modern beach house which is located in Tasmania, Australia. This house tries to provide the residents with beautiful beach view.
Therefore, it has several outdoor features employed both in the lower part and the upper part of the house. Its design also combined modern concrete material with traditional hardwood cover. The Birrelli Architecture tries to fulfill the clients' needs by designing a house for a small family living close to the coastal area.
From the outer part of the house we can see that this house's lower part has an asymmetrical design. The lower part of the house is covered by concrete wall. Meanwhile, the upper part of the beach house plans has a cubical form which is covered by hardwood materials.
The house itself has a flat roof for the sake of efficiency. It has a car park on the lower part of the house, together with three bedroooms. Meanwhile, the upper part is utilized as activity room with outdoor living and master bedroom.
Let's take a look at the second floor's living room. Normally, the living room is placed on the lower part of the house, but particularly for this house, the living room has to be upstairs. It was designed so with purports to provide amazing view towards the residents.
The living room floor is covered by laminated wood. It has an L-shaped sofa facing wall-mounted telly. The living room's exterior wall is covered by transparent glass materials, giving chance for the residents to look at the beach.
The kitchen and living room design adopts similar color of wood to that of the floor. It contains a wooden kitchen counters with white countertops. In the middle of this room, we can find a kitchen island which also serve as a bar. It is accompanied with three bar stools. The dining room has wooden dining set with a modern chandelier on the table. This beach house plans for narrow lots would be suitable for anyone who love to listen to the sea breeze.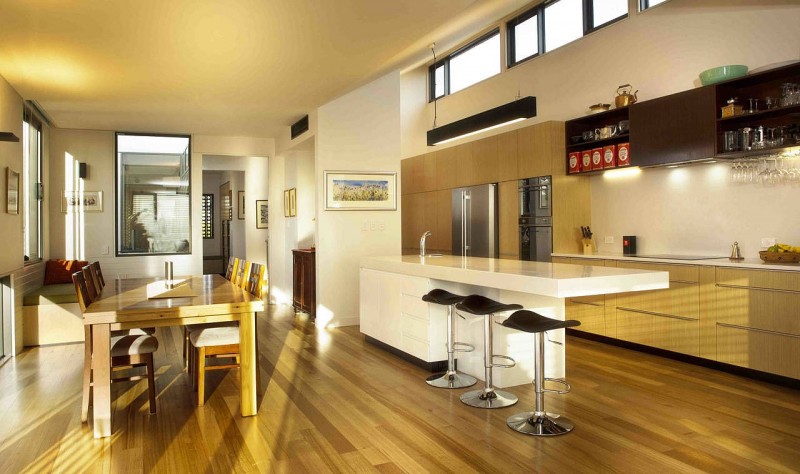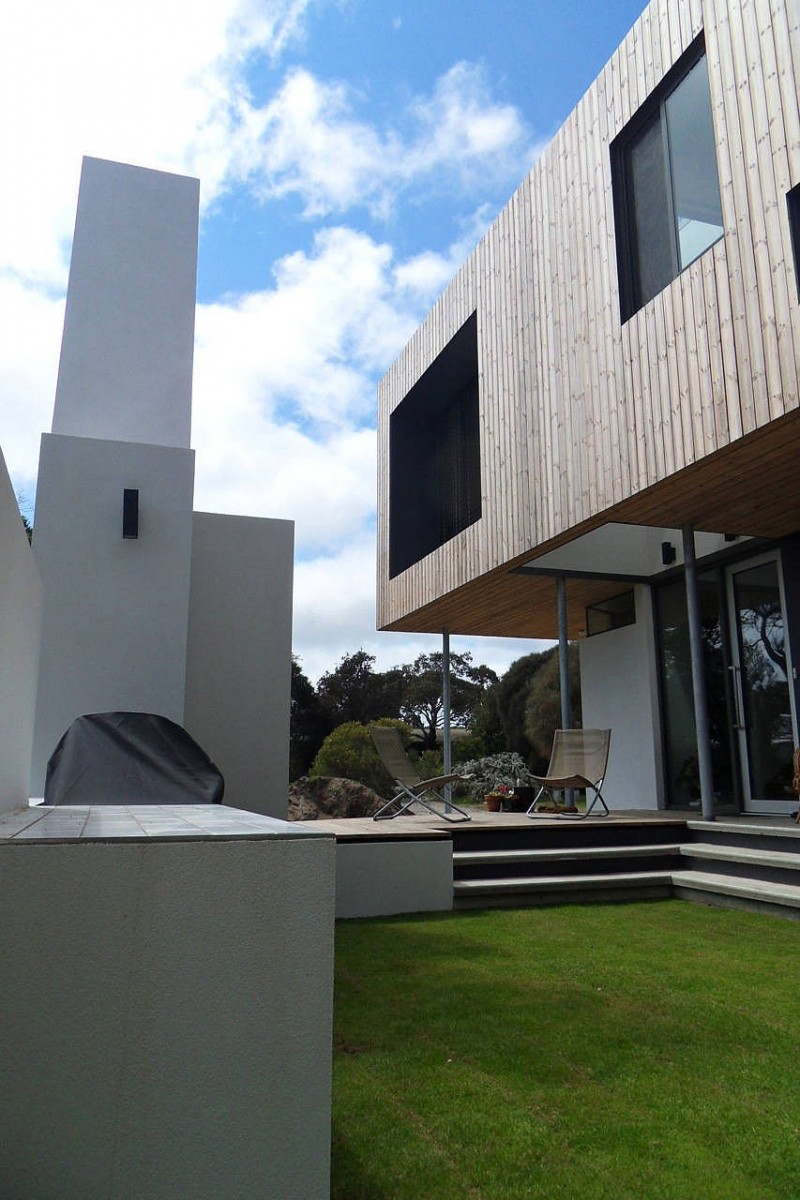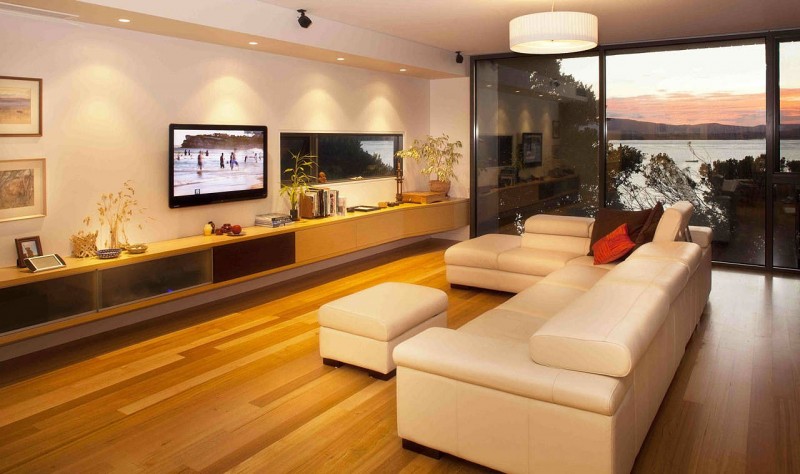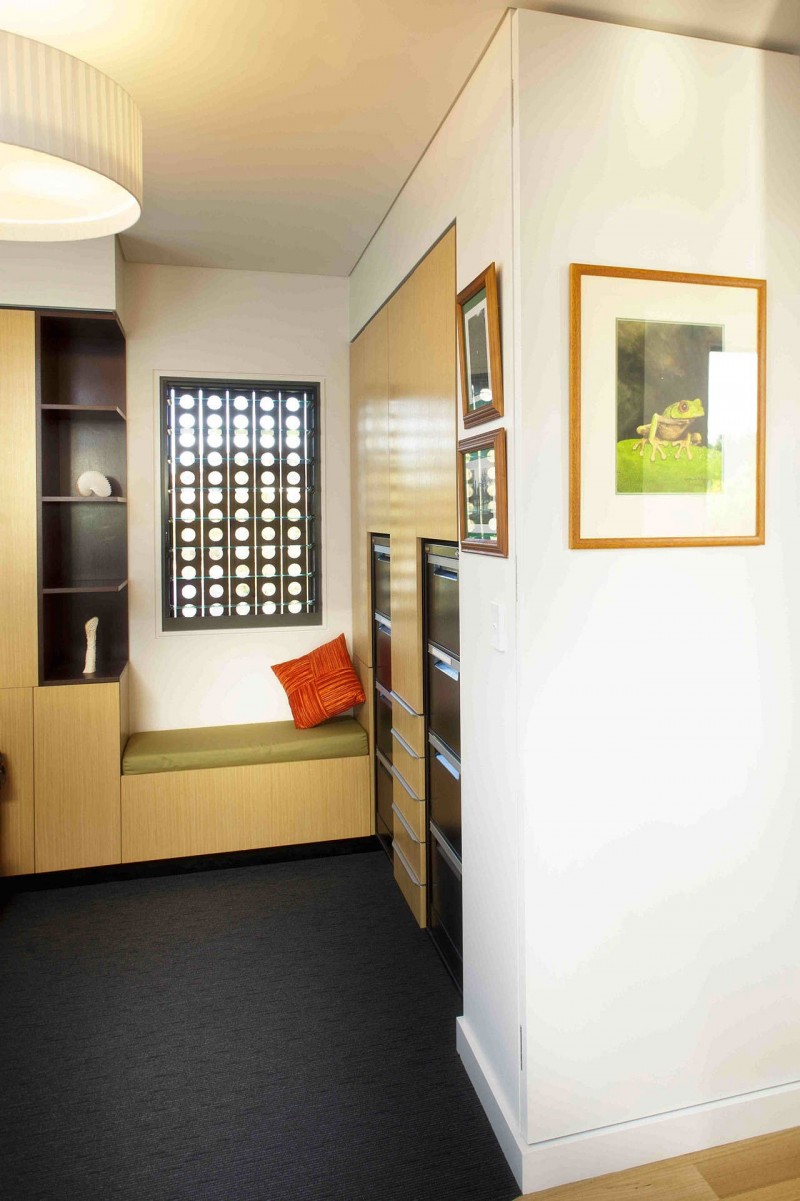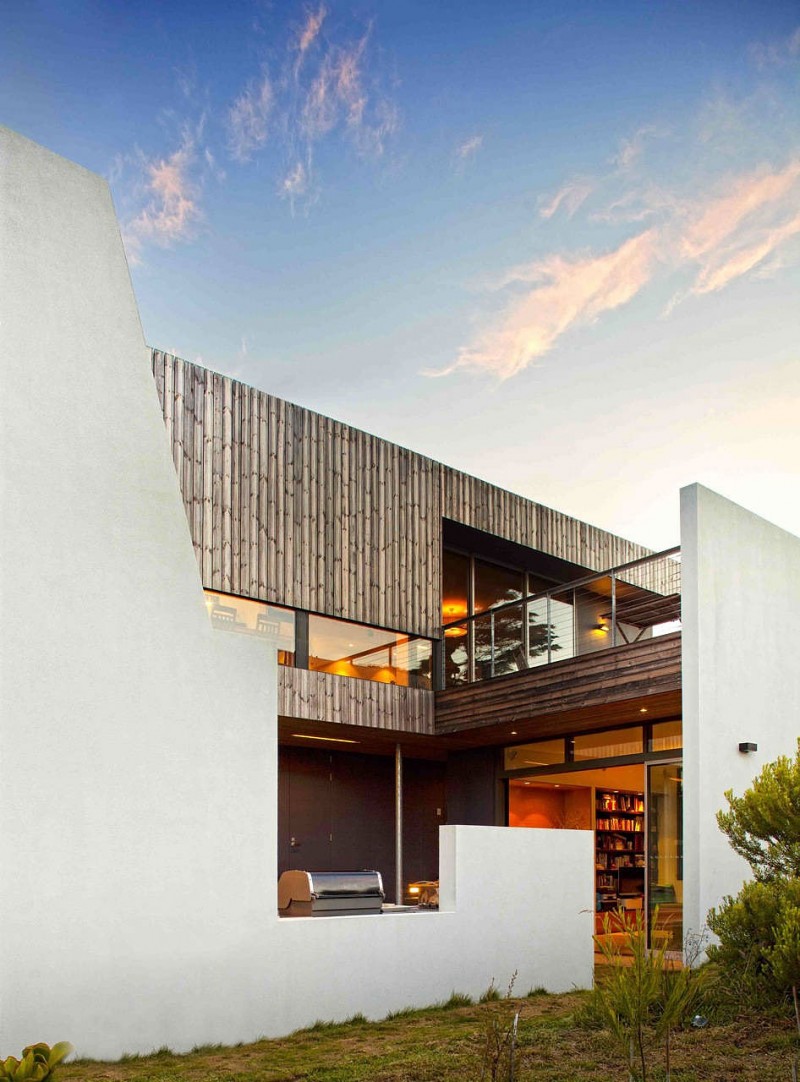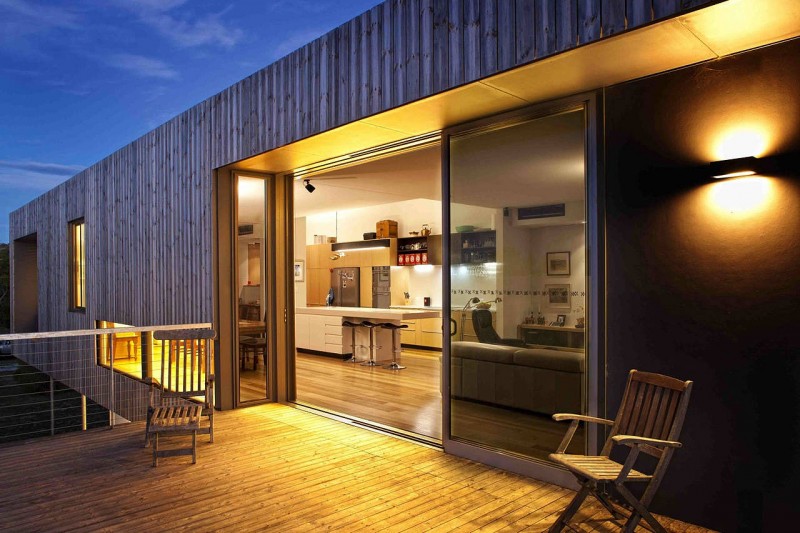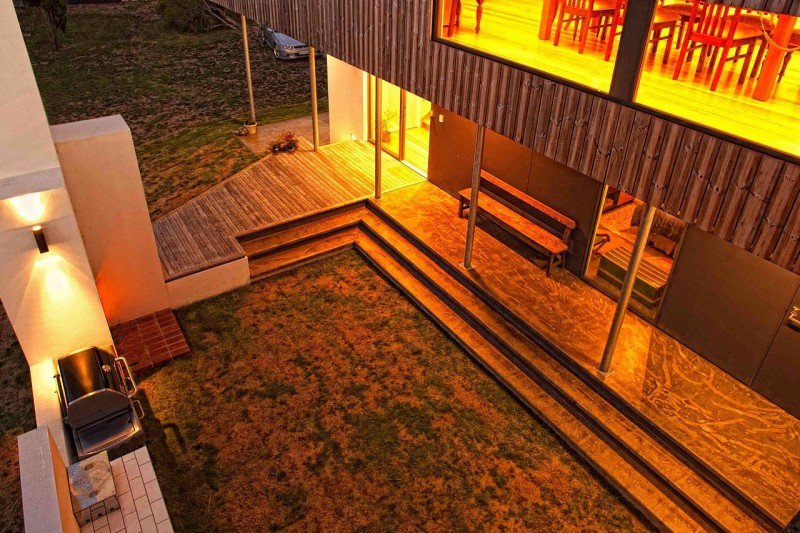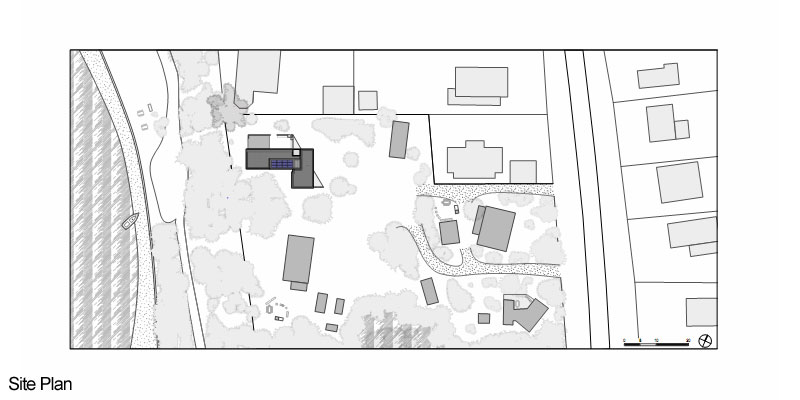 Image By : Birrelli Architecture
View the complete gallery
Share your Thoughts!