Amazing Modern Home With Beautiful H-Shape Exterior Layout
Nowadays, the most famous home design is modern home design which offers simple design for your simplistic living layout. Yea, beautiful modern house is identical with minimalist design yet elegant. The minimalist concept is supported by the choice of paint color and the choice of furniture. Usually people choose black and white color and simple but elegant furniture. The use of glass or metals materials is also suitable for modern house. Stuart Silk Architects has designed H-shape house which belongs to modern house.
Starting from inside, H-shape house which is based on letter H has modern home interior design. It can be clearly seen from the first sight you reach inside the house. It combines minimalist, elegant and modern design together to create balance to the interior design of H-shape house.
Coming to the living room, like other beautiful modern house, you will be welcome by minimalist yet elegant living room. The architect does not put much furniture in it. But all the furniture found in the living area is elegant, high-class and up to date furniture. Here you can find modern sectional sofas in black and white color, glossy black table and also modern fireplace.
Next to the living room is the kitchen. There is no divider between the two. Yea it is a part of modern design. Well, the kitchen is large enough. There is some furniture put in it but not really too much to keep the elegant and modern concept of the house. The kitchen is furnished by glass cabinets, L- shape counter top and a table sinks. It looks standard. Then the other part to see is the dining set. The dining set is simple yet elegant. It can perfectly blended with the living room in this house. They can create balance to the room.
This H- shape house also has large courtyard where you can relax yourself or playing ball with your son. All you can do in this large house design. The architect of this house can successfully complete this contemporary home design with all its modernity.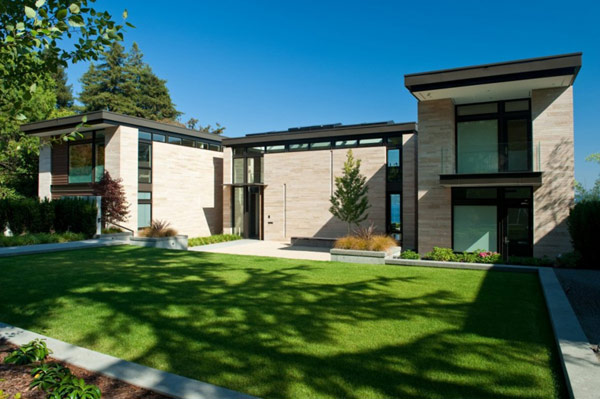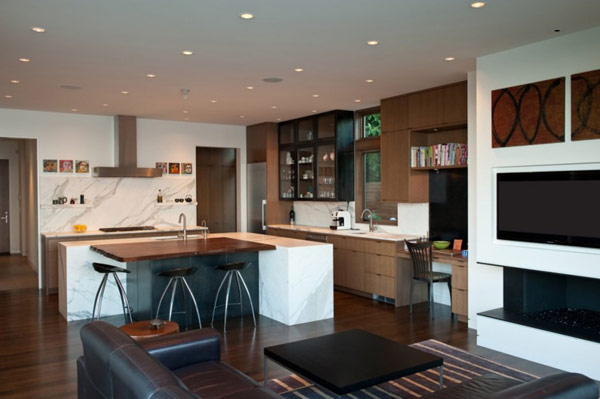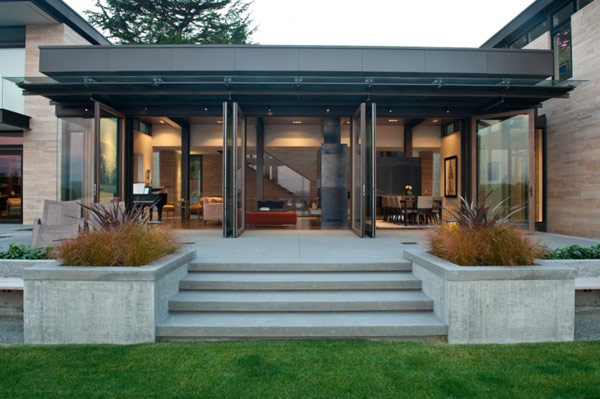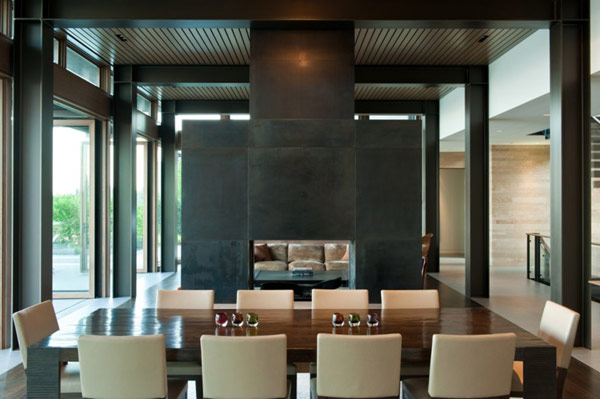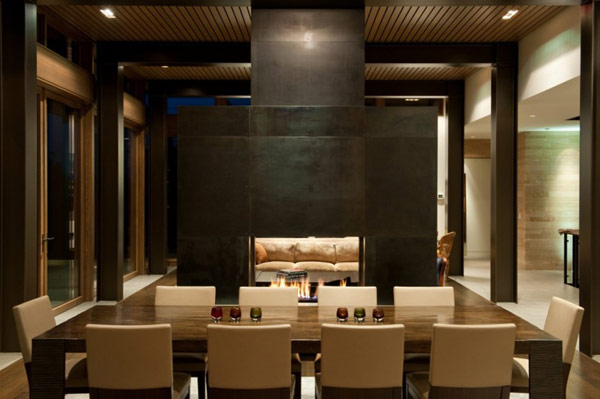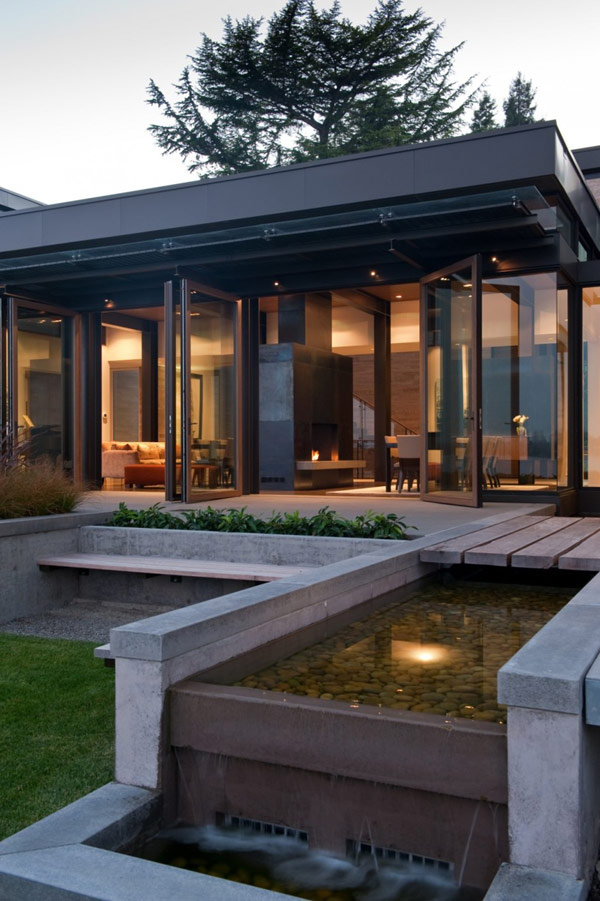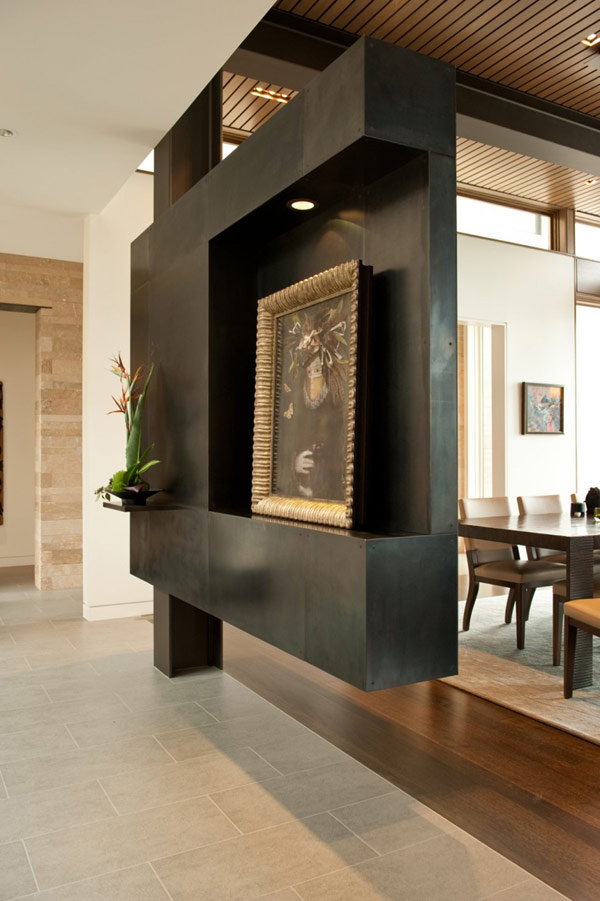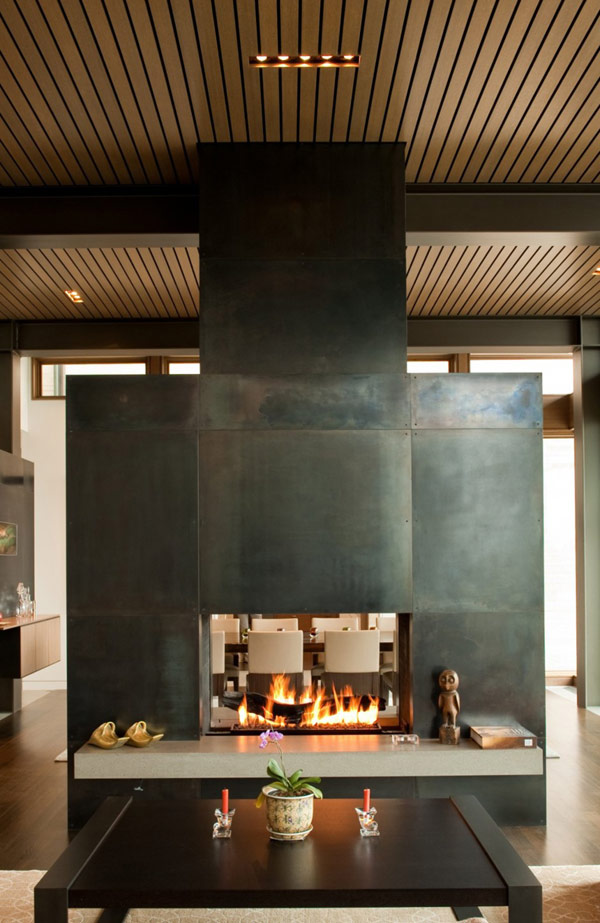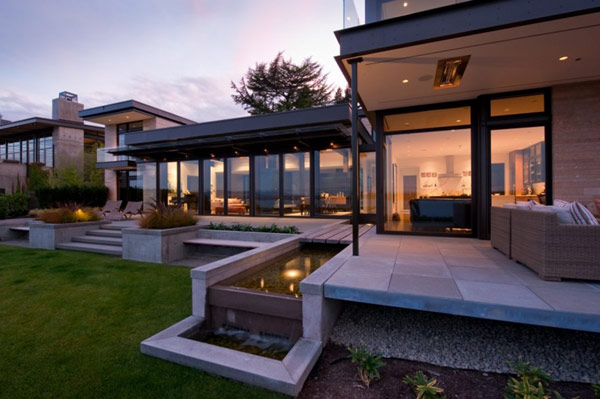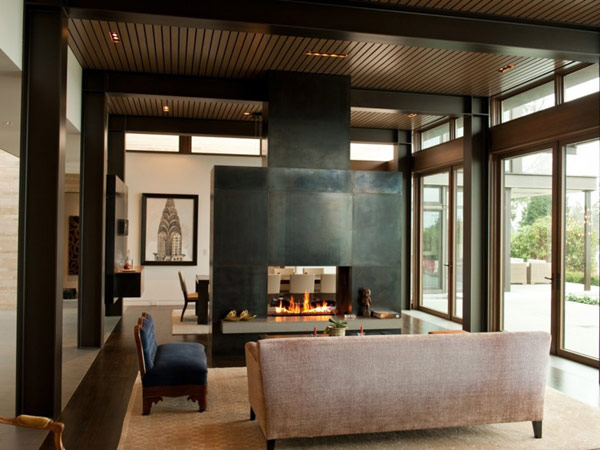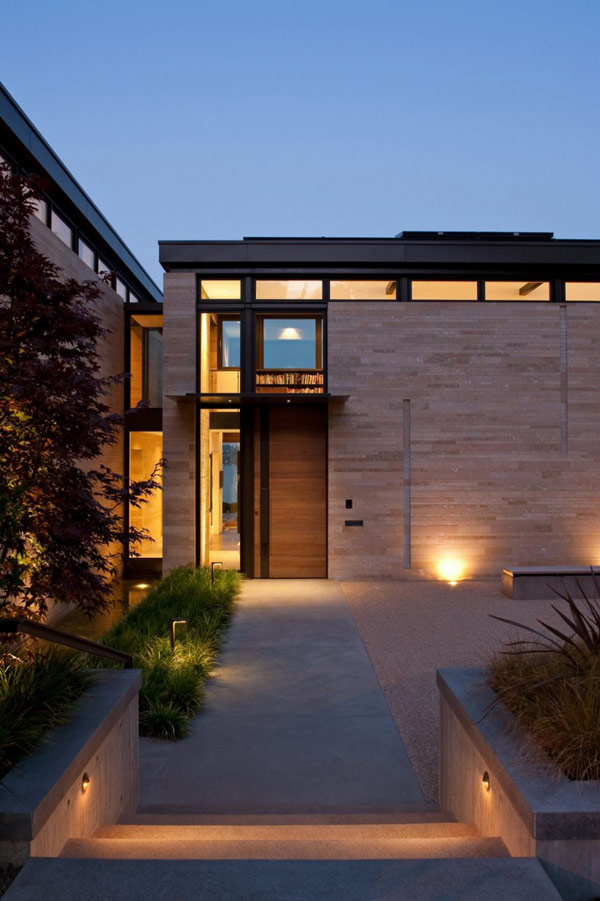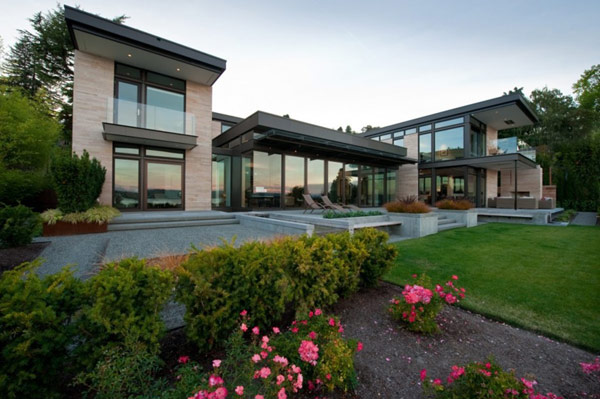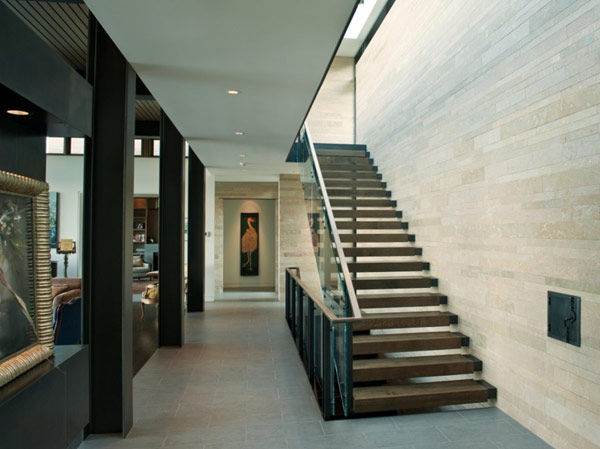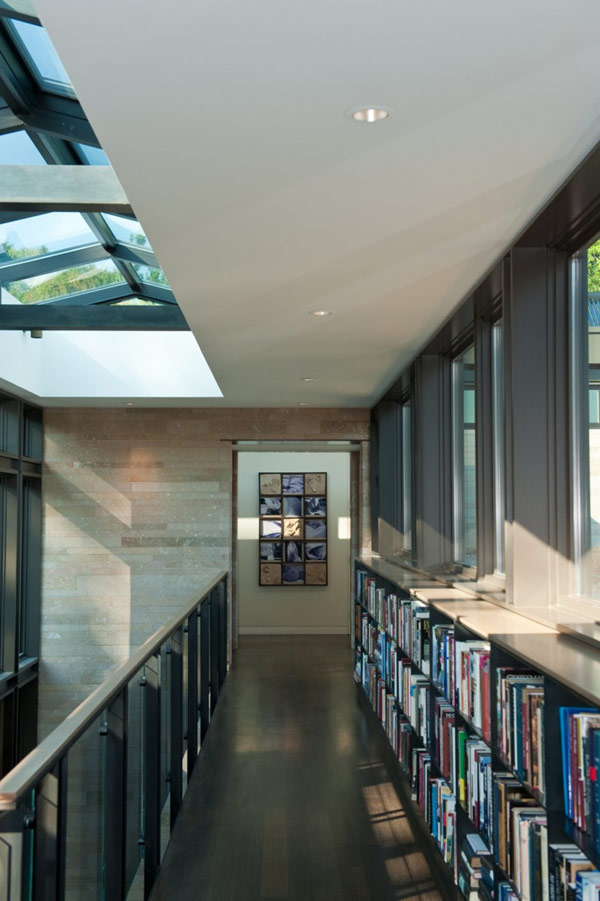 Image By : Stuart Silk Architects
View the complete gallery
Share your Thoughts!