Striking Contemporary Home With Warm Interior And Color Schemes
Fair House is a striking contemporary home was designed by Schultz Architects. The sophisticated house has beautiful panoramic view, so the homeowner will be very happy living here. Look to the exciting house layout from the exterior side and you will see two-story home building with wooden siding fencing design. You also can see flat roof design that covering with zinc material. The dramatic concrete wall at the front side of the dynamic house looks match for this building.
You will find the wooden gate at the front side appearance. You can open the gate and find concrete walkway to the second home building. Actually, you will find two main home buildings. The first part is located at the front side and another building is situated after the first building. This home is belongs to romantic couple. You will see a stylish and warm interior design in this house. This contemporary home design has beautiful interior in stylish appearance.
When you come inside, you will see custom floor-to-ceiling bookshelf. There are many books as the background of the living room. Modern living room with a set of modern sofa design and tufted chairs are the best thing that you can find in this room.
You also can find traditional rug design on the floor. This house has perfect view to the outside because you can find wide glass windows in the living area. Actually, you can call the house as semi-garden house because you will find centered-outdoor patio right in the middle of the house.
The kitchen room looks stylish with patterned-wood kitchen set. Look to the kitchen wall design and you will see rough white wall that looks impressive from afar. The master bedroom looks elegant with wall ornaments, floor bed design, and custom floor-to-ceiling wardrobe. If you want to see exotic bathroom design, then you can get it in this house. Now, you see beautiful contemporary home design ideas in one strike.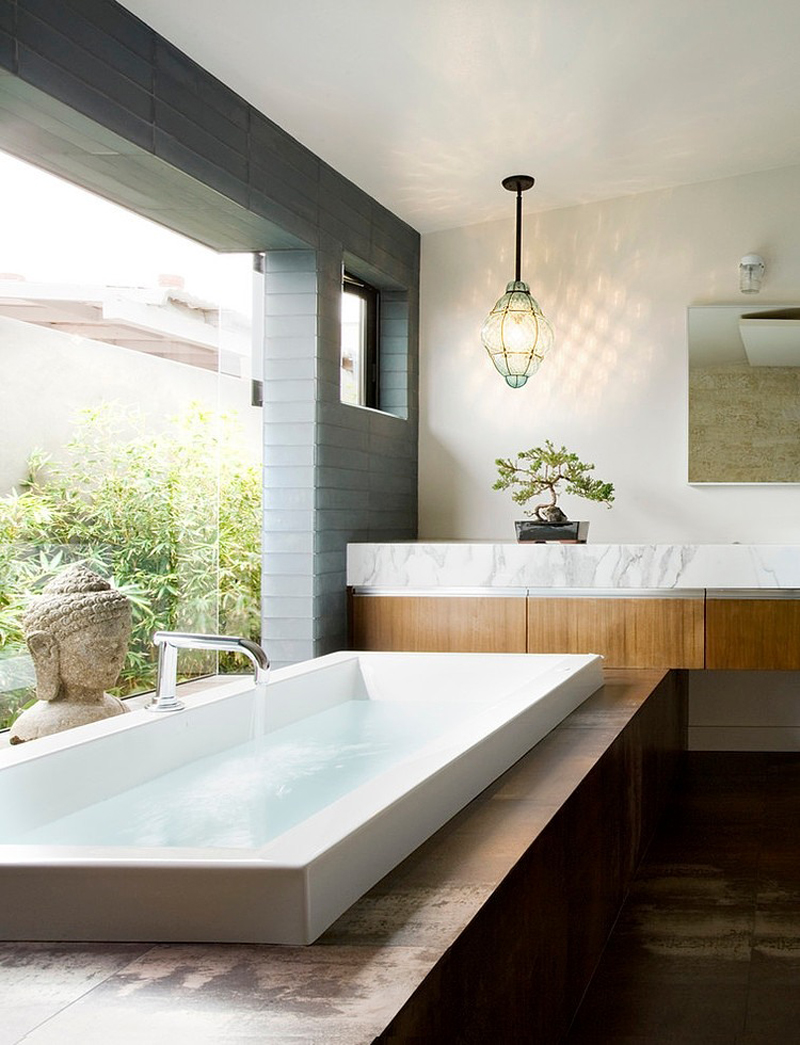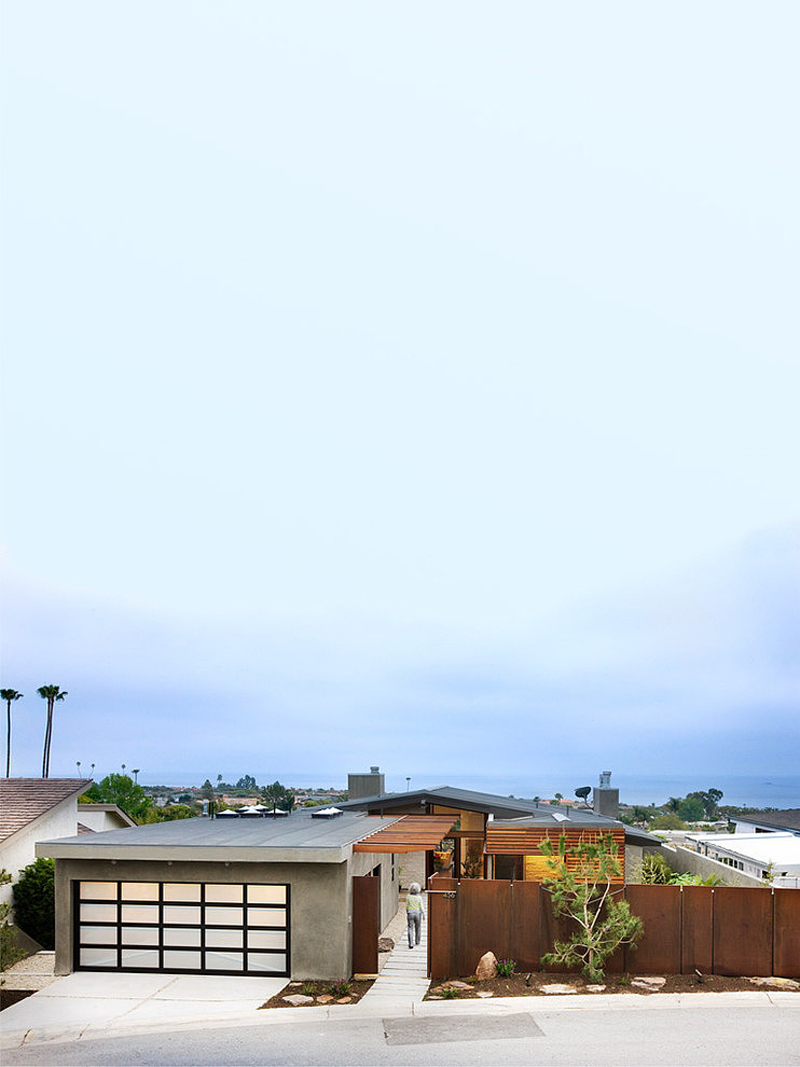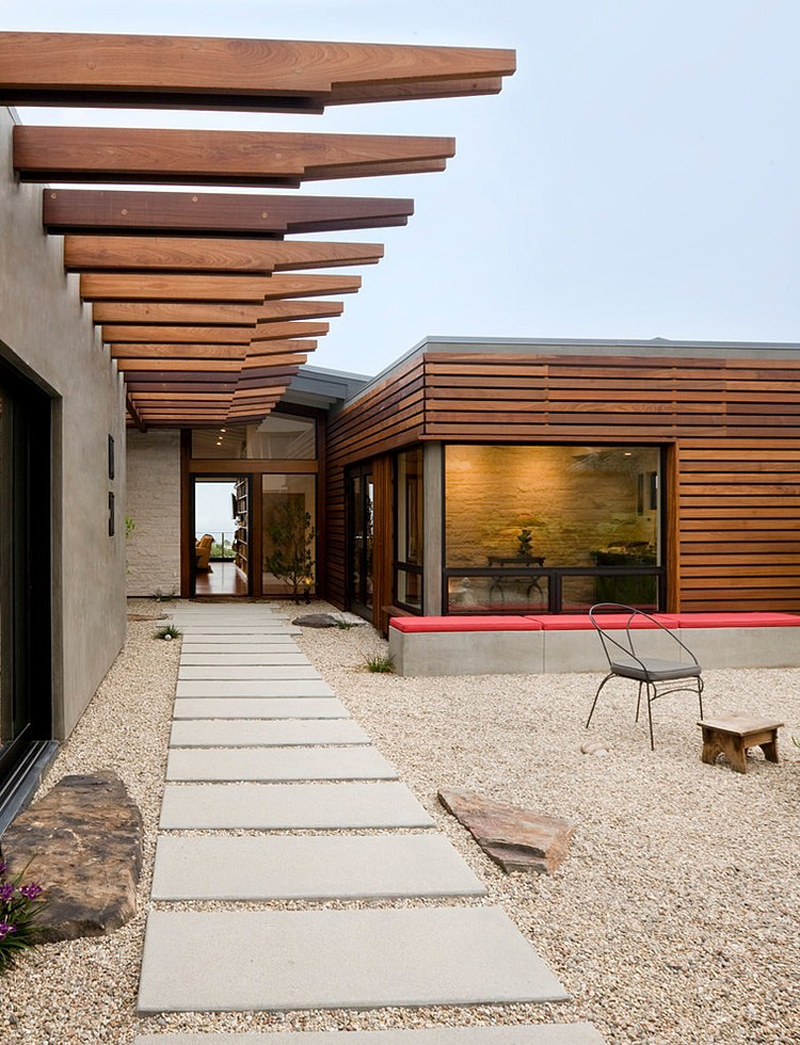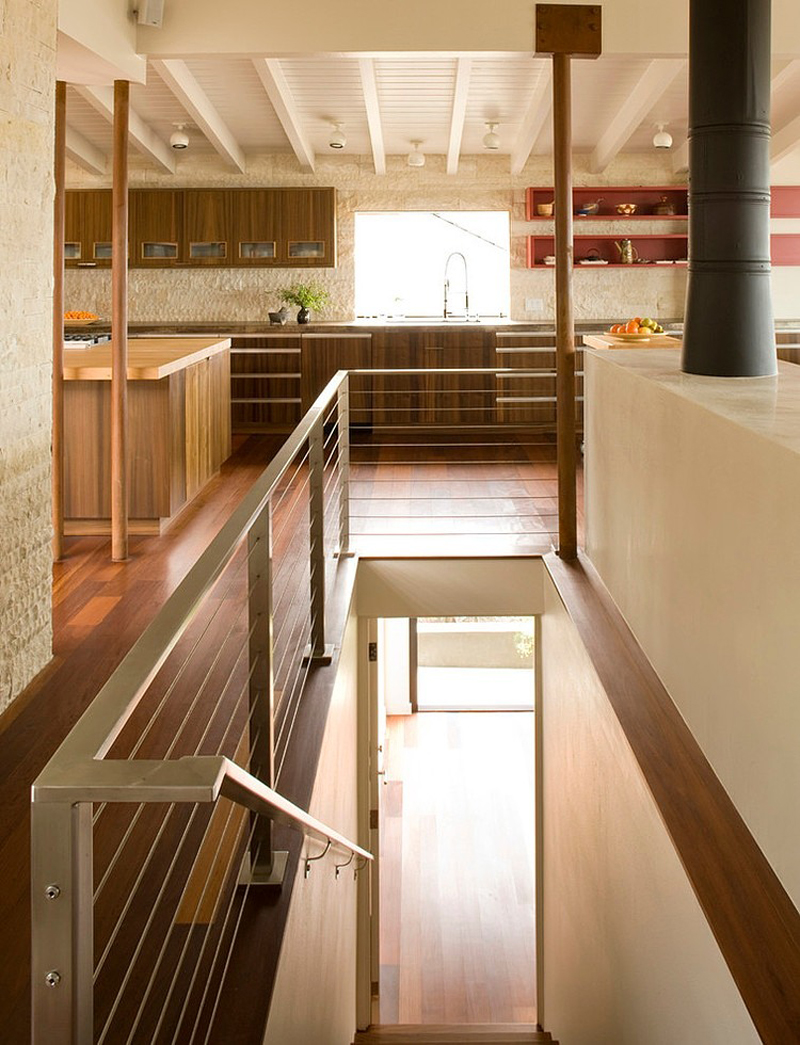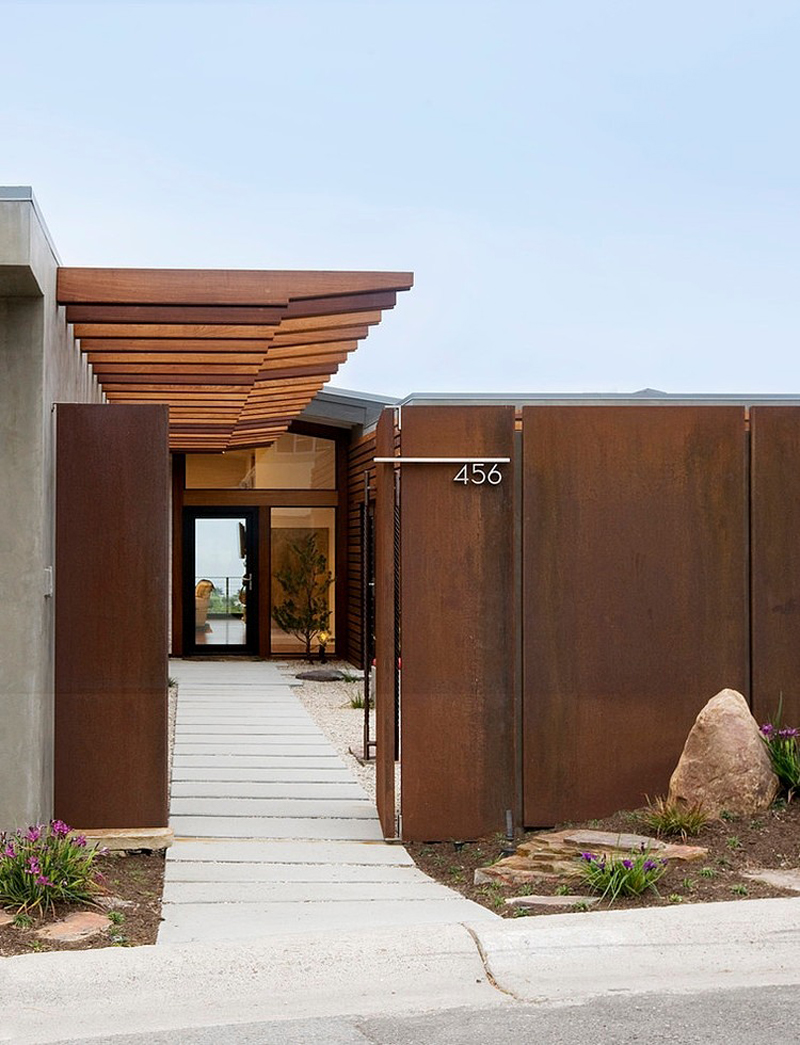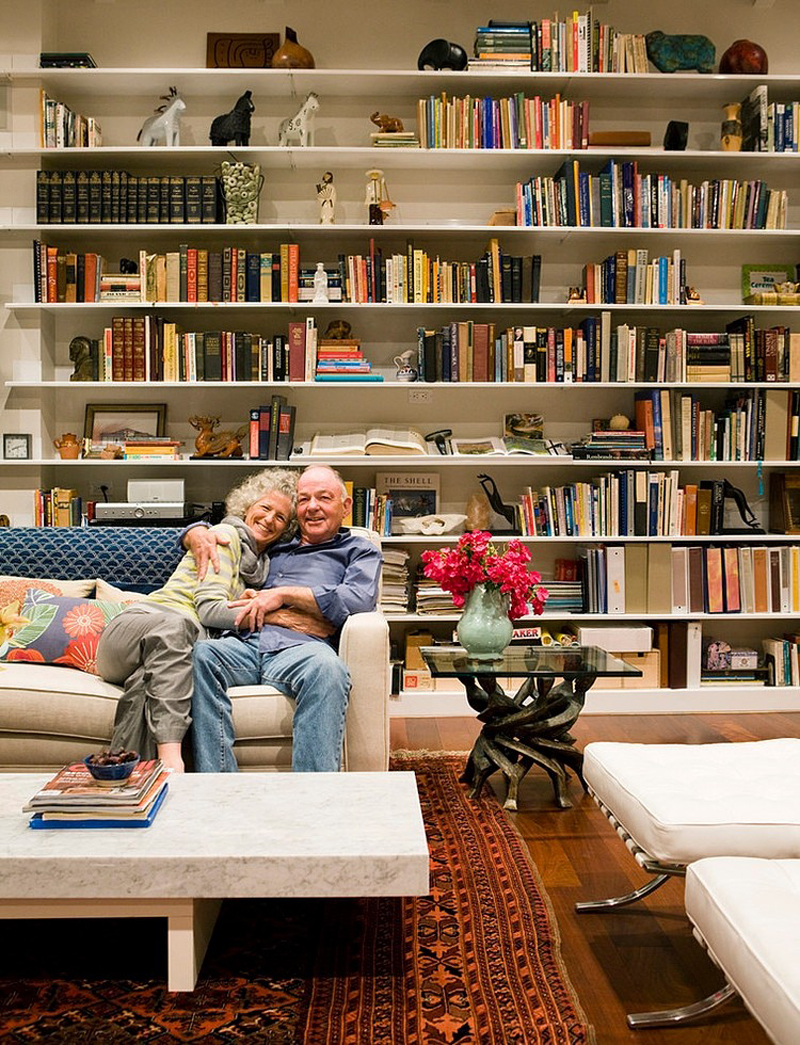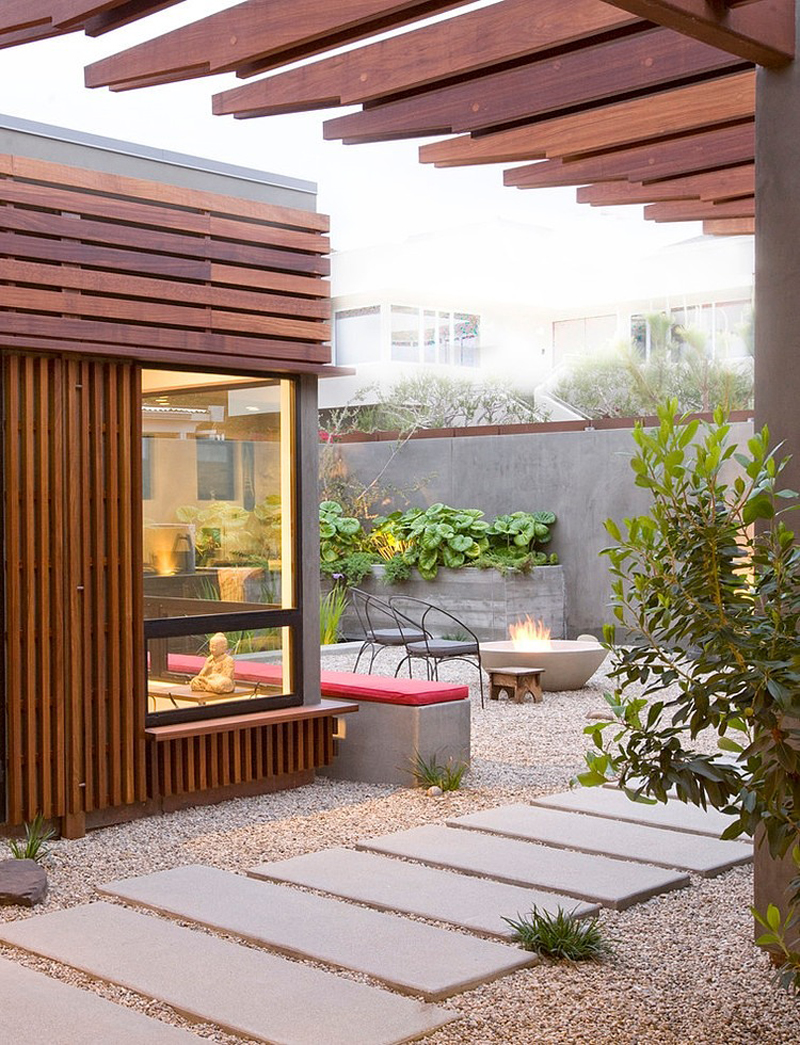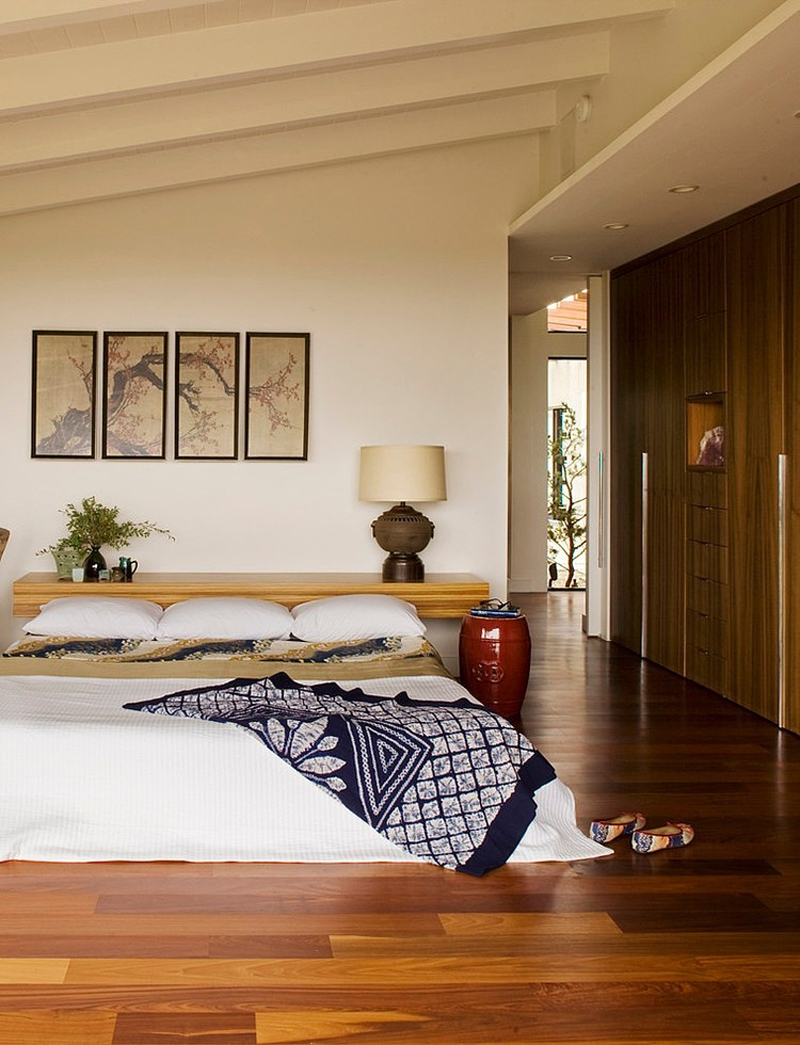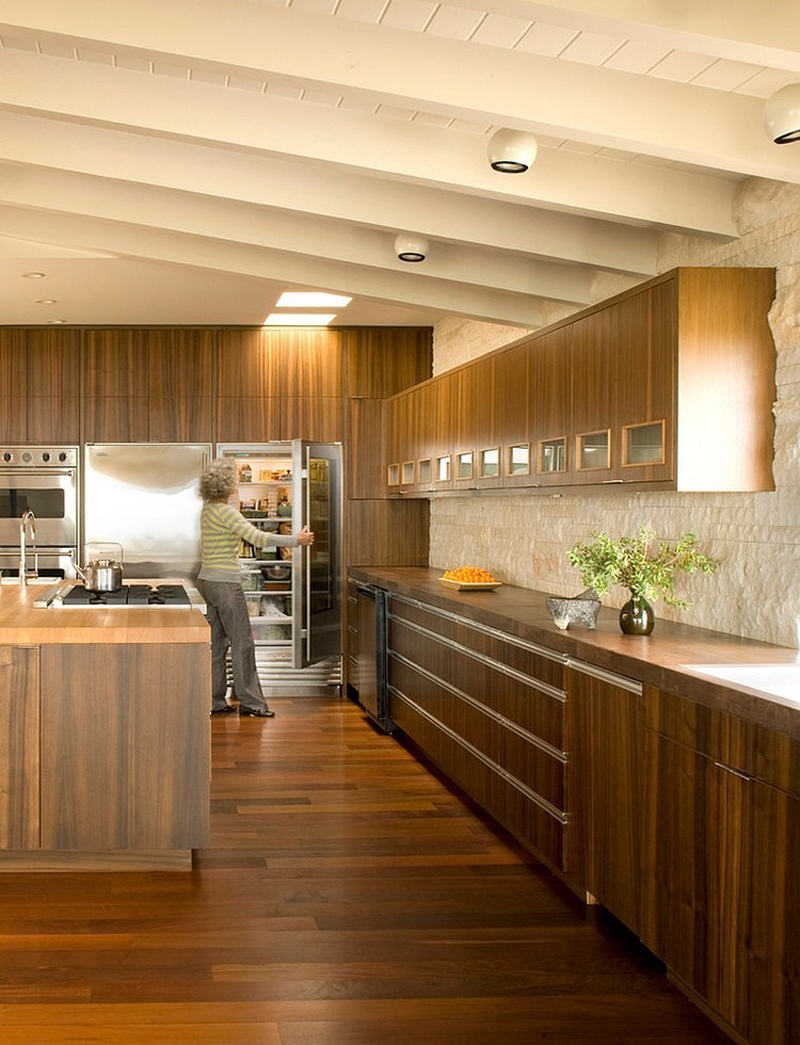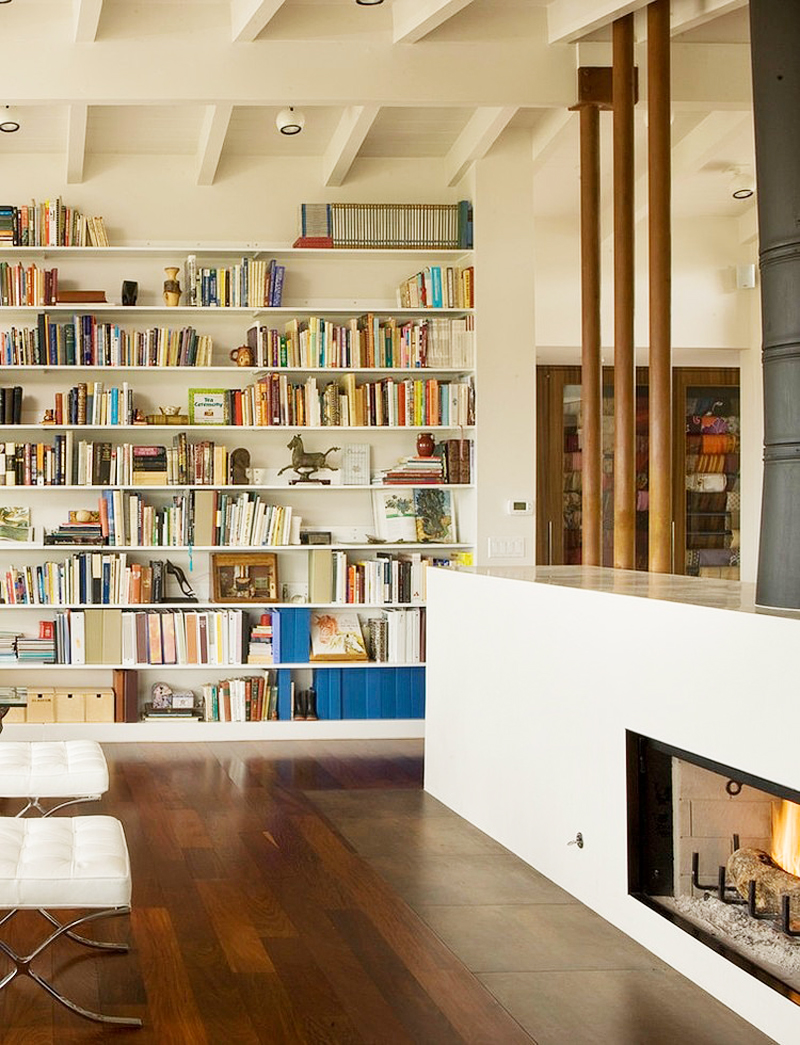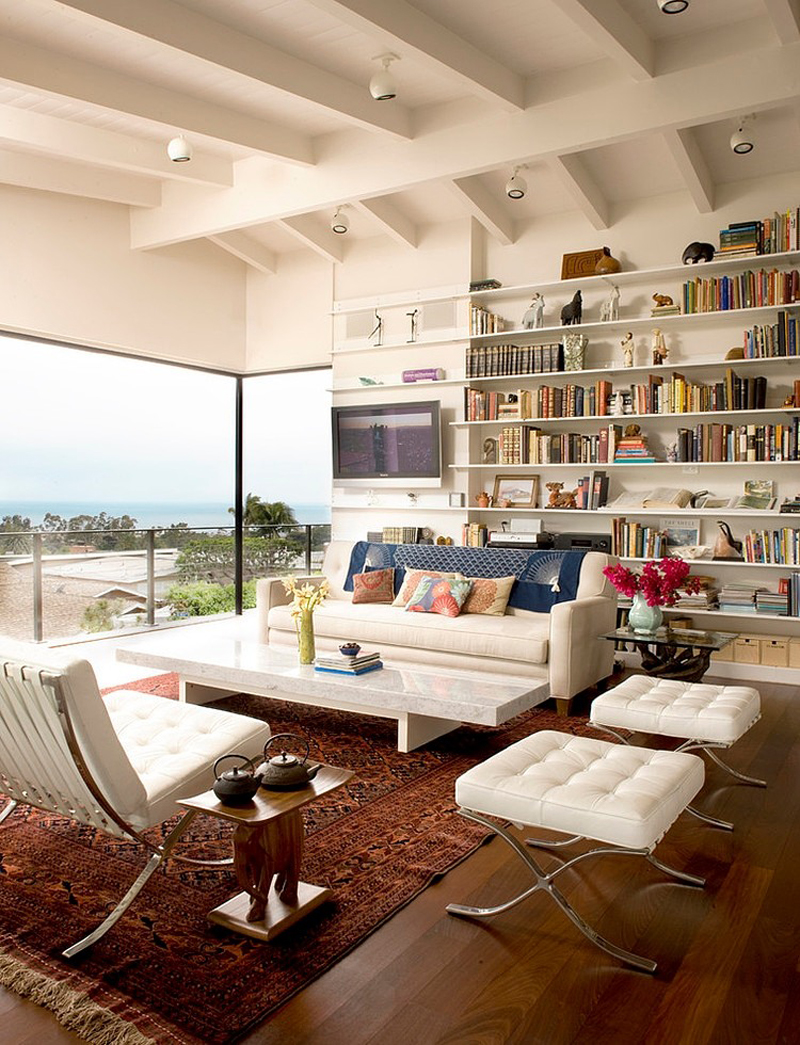 Image By : Laidlaw Schultz Architects
View the complete gallery
Share your Thoughts!