Rectangular Concrete Home With Swimming Pool And Natural Elements
Anton House is a rectangular concrete home that is one of the most favored by many people these days. Its shape that tidy and has clear lines make this kind of house is a beautiful contemporary house that would be easy and flexible to be decorated. This house is situated in the middle of a natural green landscape Zamora city, Castle and Leon, Spain. Surrounded by vineyard and also evergreen trees, make this house with 1,184 square foot wide is a great place to be a vacation house appearance.
This stunning modern house is designed with accurate consideration. Javier de Anton Freile, the designer that is based in Madrid, which is made this rectangular home design, build this dwelling from strong concrete.
This house is completed with two layer doors that contain French doors outside and glass doors inside. When the outside layer is closed, it will protect the house from the heat of sunlight and even from the cold night. But when it is open and the glass layer is closed, it will strain the sunlight.
Its roof that flat is providing a space for the occupants to have a rooftop garden above. It will add the oxygen productions and also utilize the wasted area on the roof. Bringing close to nature concept, this house has a amazing swimming pool with an open patio on the backyard. It made from concrete and has wide landscape view with outdoor chairs on the patio as a place to enjoy the panorama.
Connected by two layer doors, there is a living room and dining room with a kitchen inside the house. Concrete is still used as the floor. It is decorated by white couch with black pillows in the living room, and then white slight dining set that separated by white cabinets, and a modern white kitchen beside the living room.
The bedrooms are situated on both edge of the house. Simplicity with modern and slight furniture that is really suitable with this contemporary rectangular house themes are used here.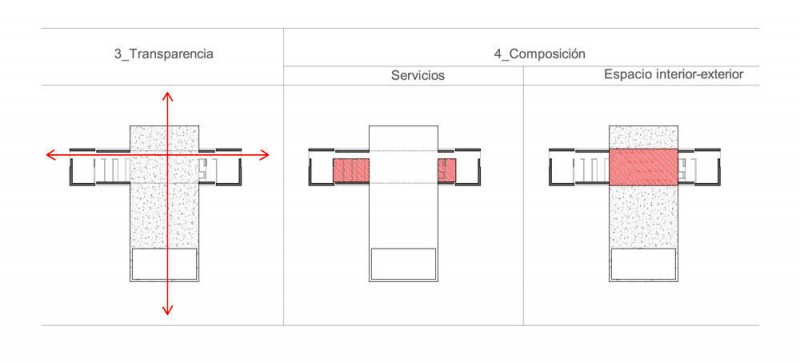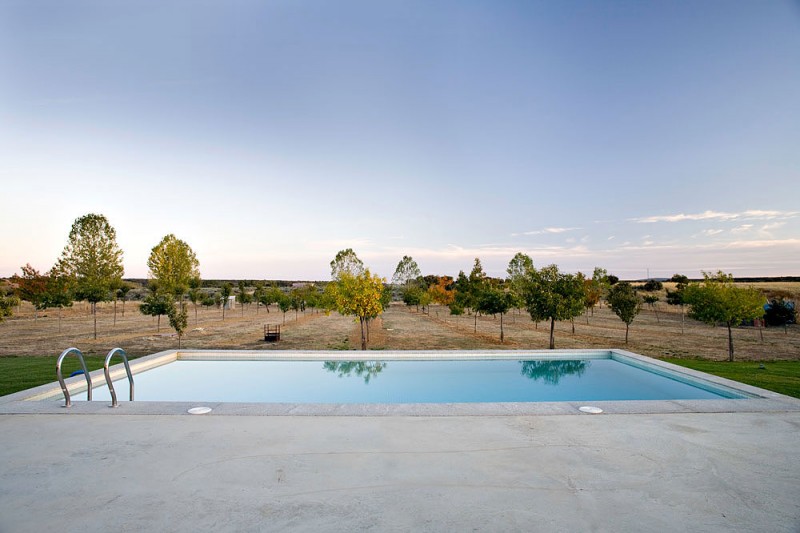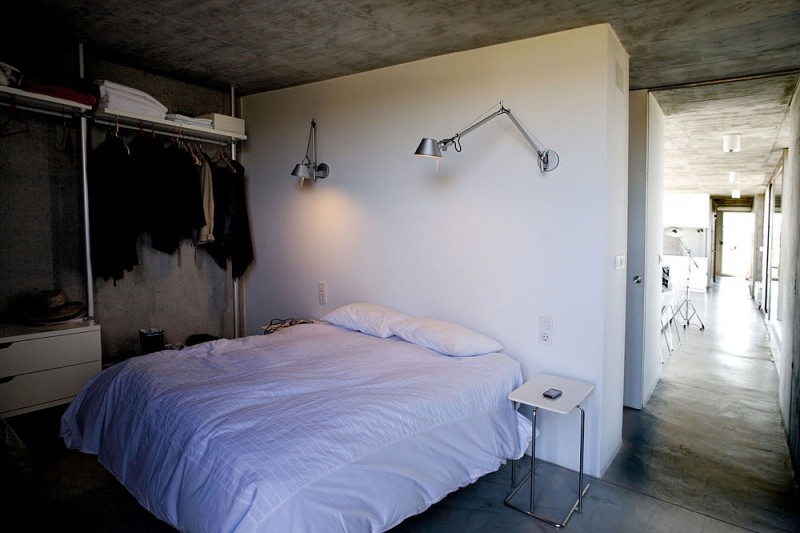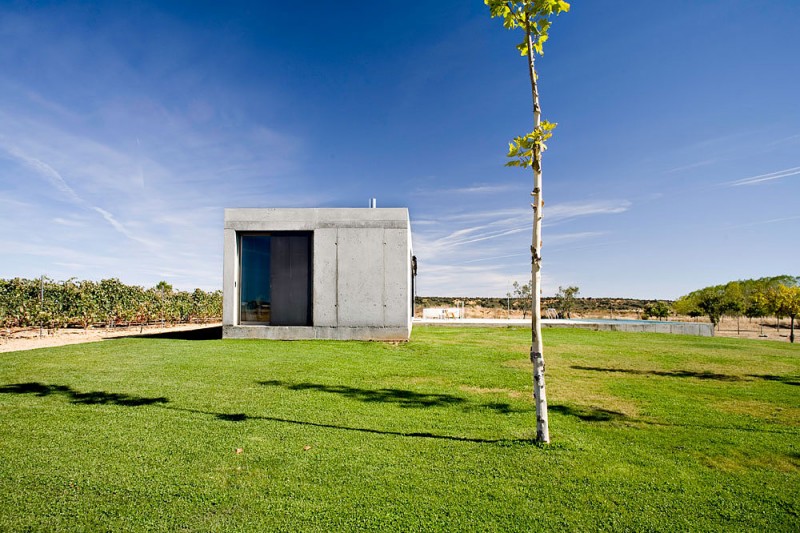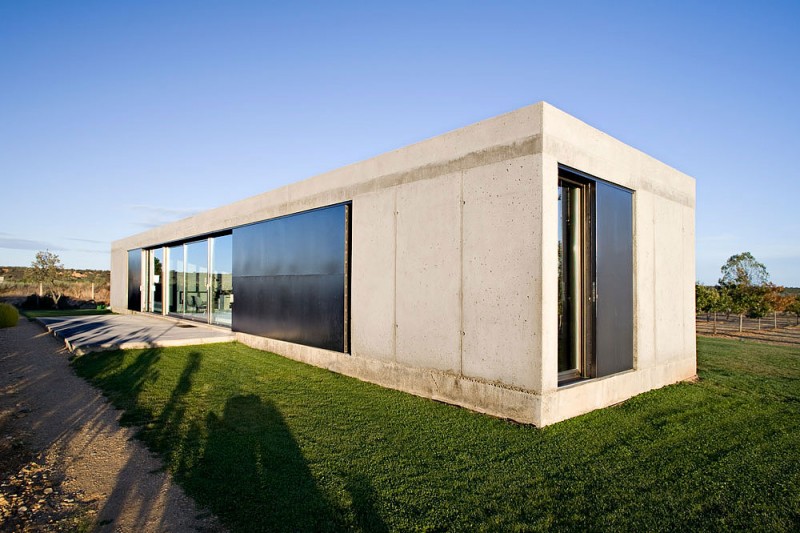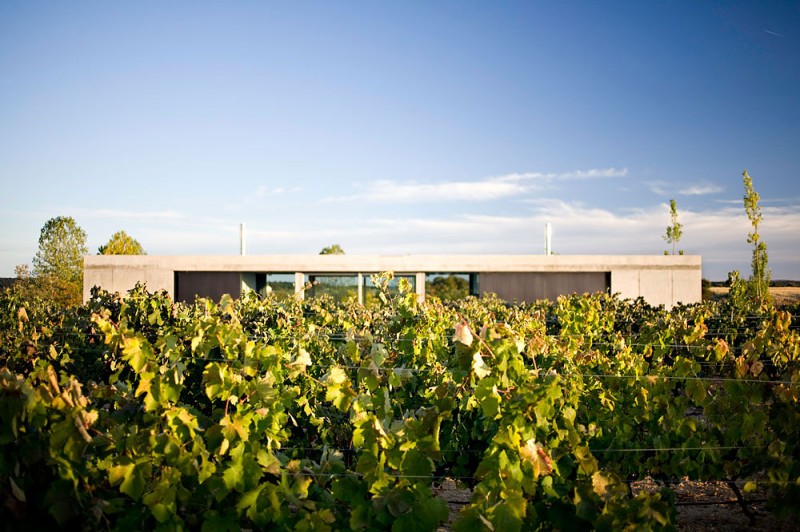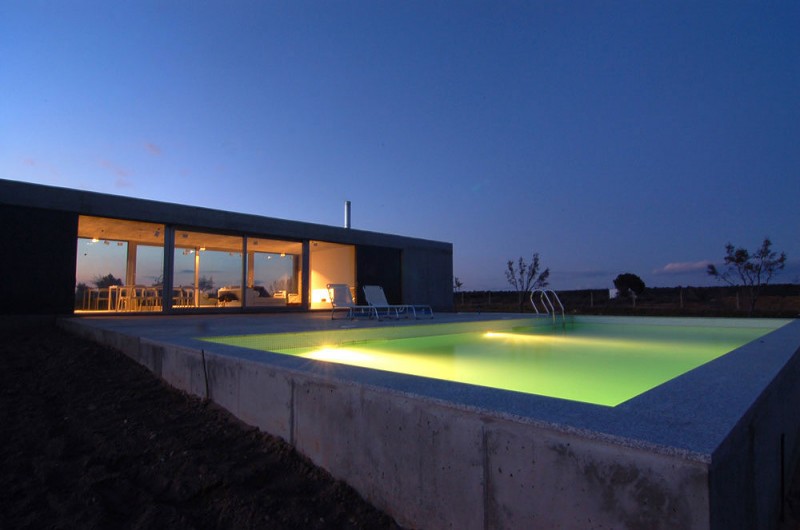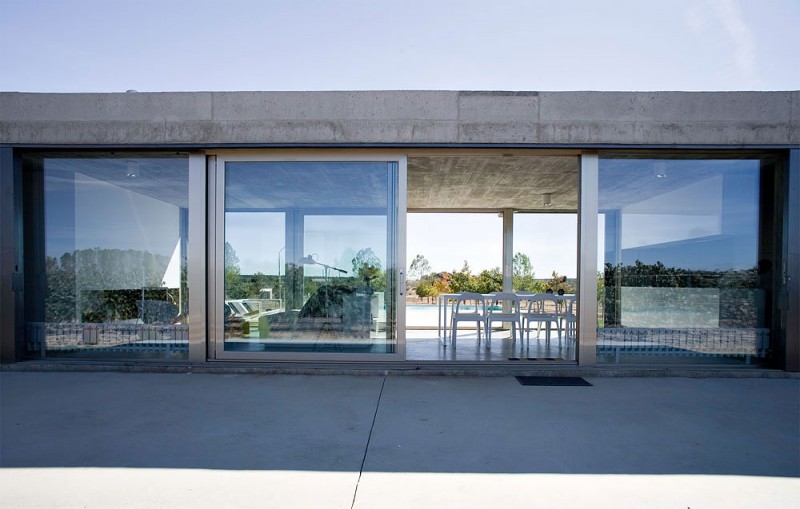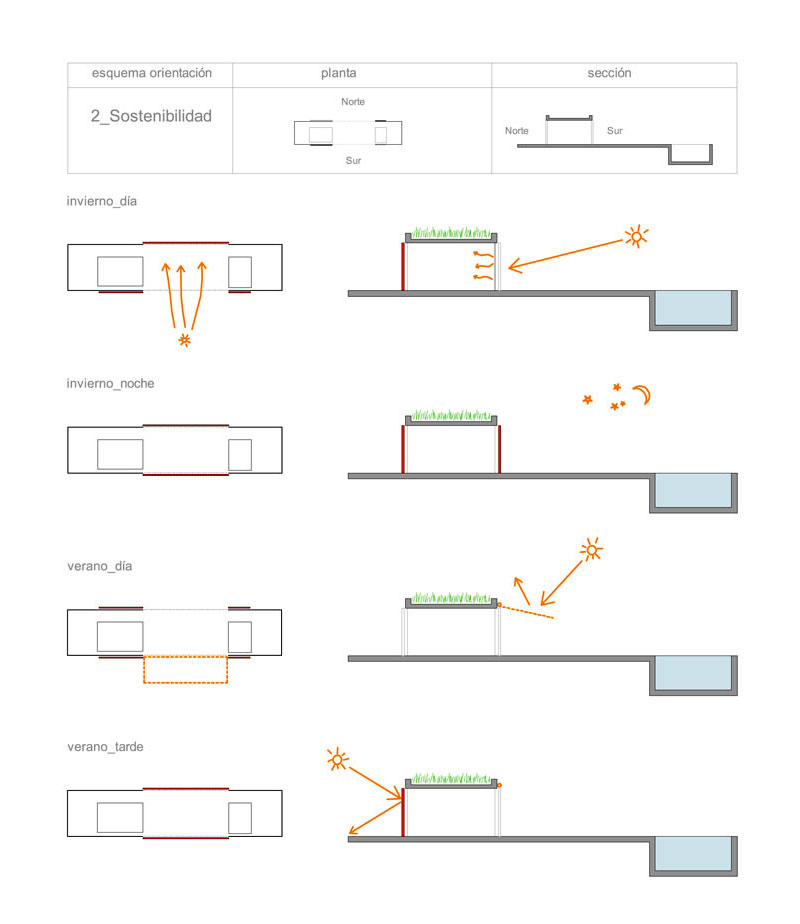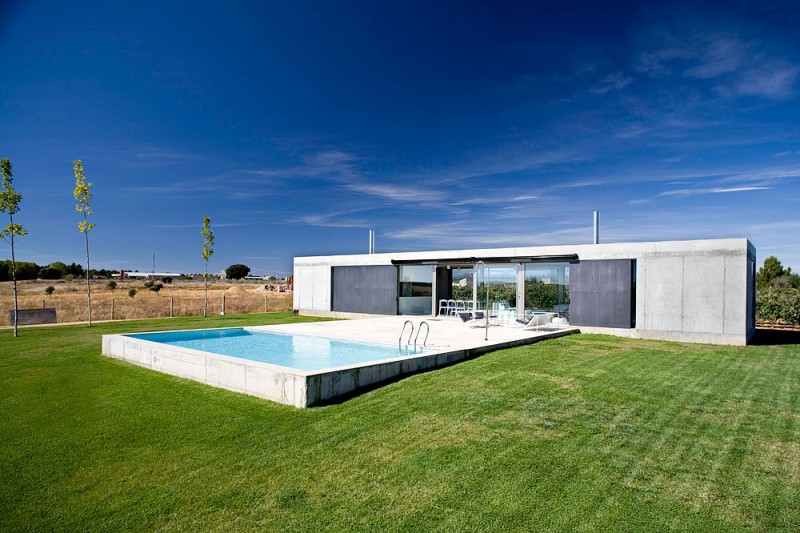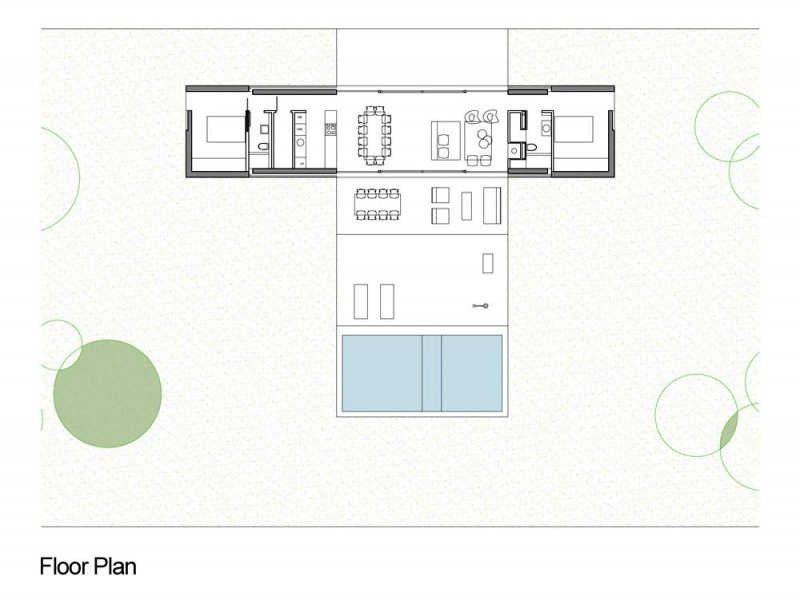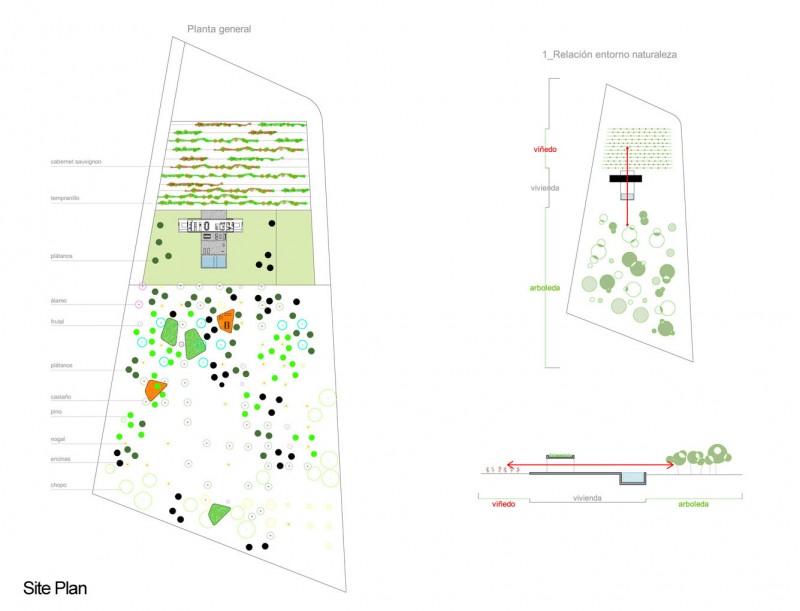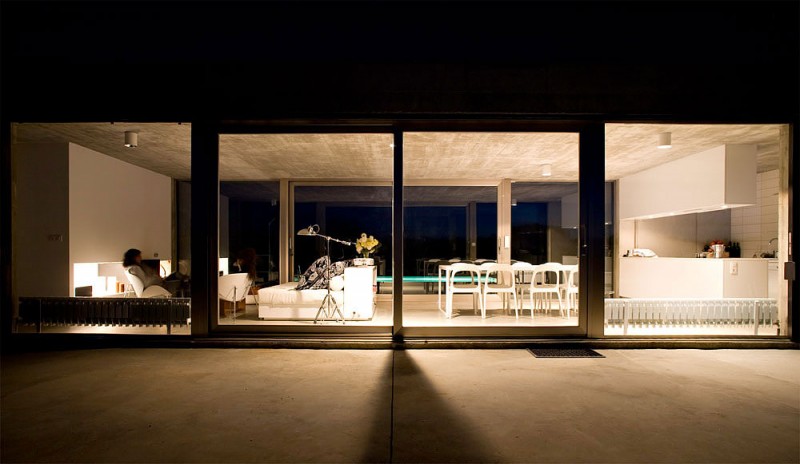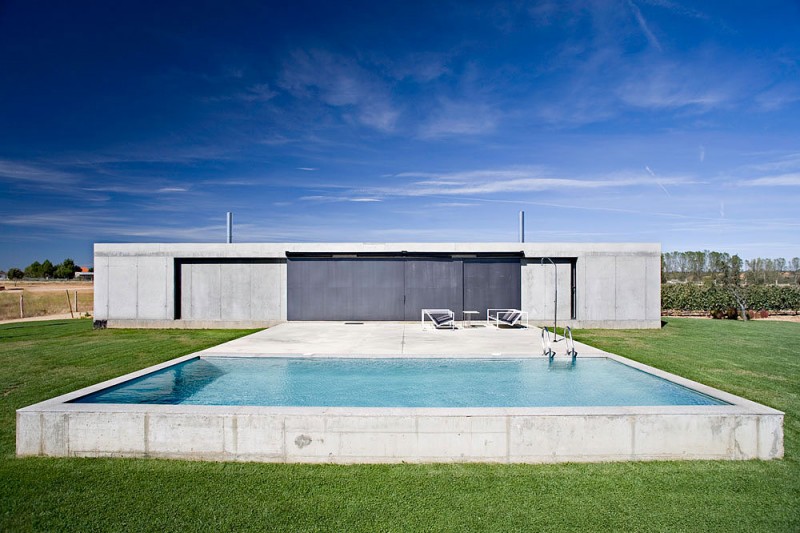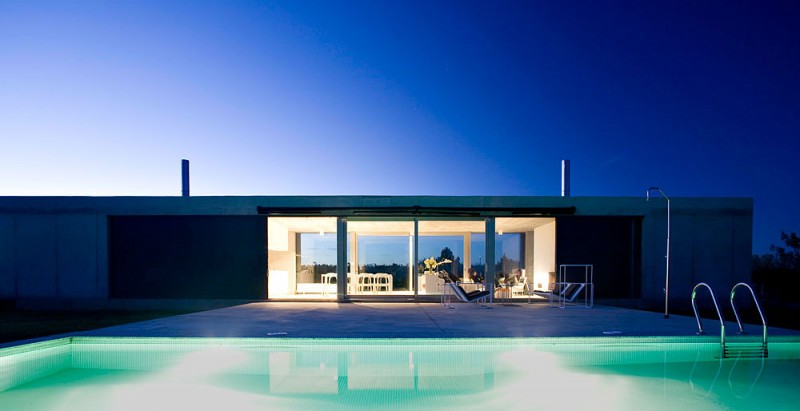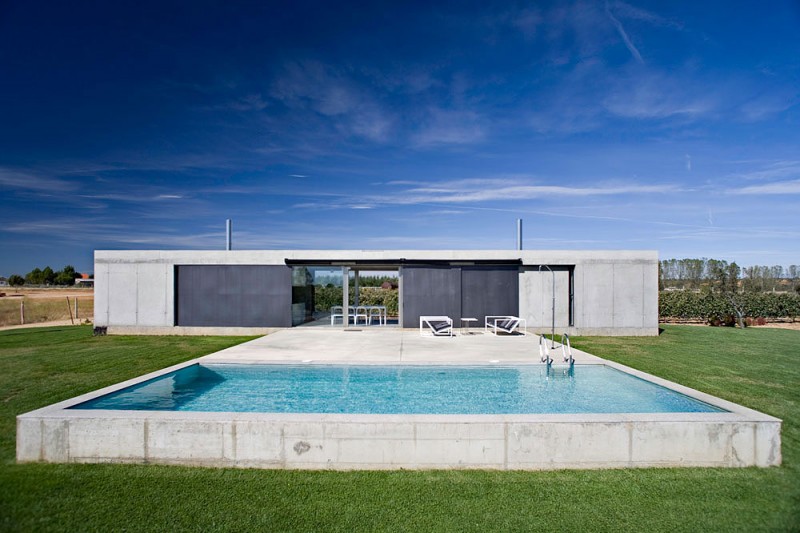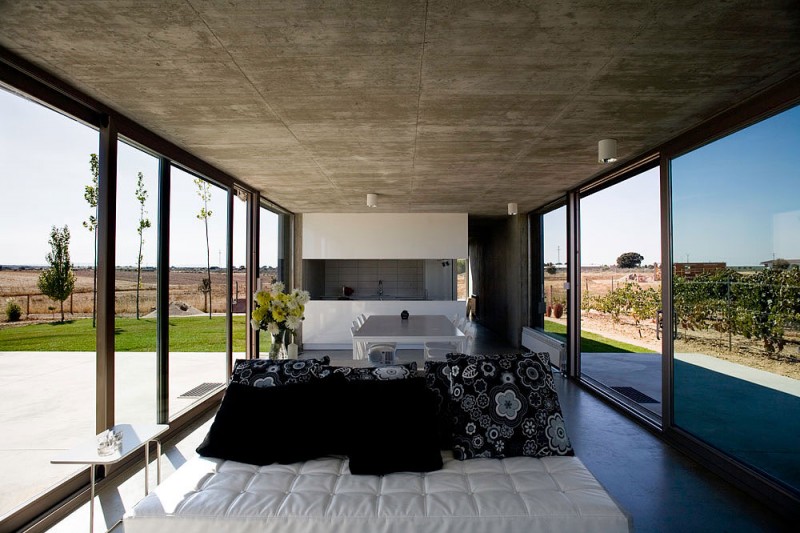 Image By : Javier de Antón Freile
View the complete gallery
Share your Thoughts!