Stunning Holiday House Design As Best Choice For Spending Summer Holiday
Casa Kolonihagen is holiday house design by Tommie Wilhelmsen. This stunning modern home is situated in Stavanger Norway. The house is developed as a summer holiday house. It has small bed and living area. So it is suitable for small family with a child. The house can create balance in its design.
It adopts Scandinavian style so it looks unique, not too conspicuous but not too ordinary but it is simple elegant house design. This modern holiday house has only 24 sq m inside. But the narrow space inside the house is no matter. You can still spend your time in the outdoor space and enjoying the beautiful garden around the house. Even, you can make barbecue party in the large courtyard.
Although the space inside the house is narrow, it has cozy and inviting holiday interior design which can create warmth to the room. When you first come to the house you will be greeted friendly by the pretty deck that leads to the entrance and take you to the living area.
If the exterior design of the house has natural looks with the use of wood to cover the house, you will find the different look inside. With the combination of white and blue colors, this room creates cheerful atmosphere. The white color can create elegant interior design. The elegant furniture like small white chair, white carpet, and a very simple bookshelf is suitable for minimalist interior design concept.
Minimalist yet elegant interior design is the first impression that the interior design of Casa Kolonihagen has. There is no much furniture put in the interior design of the house. The choice of color and the minimalist interior design is beneficial since white color can create spacious feeling to the room. Without putting too much furniture inside the room looks larger than it should be.
Casa Kolonihagen is the choice for spending time during the summer holiday with family. Although it feels narrow inside but the spacious green courtyard can be place for having fun. This is one of the best holiday house design ideas that offers coy atmosphere.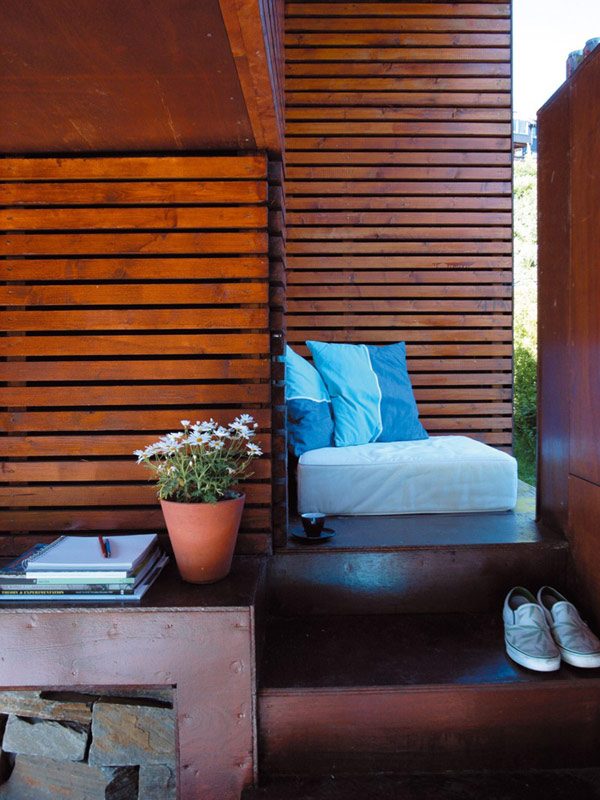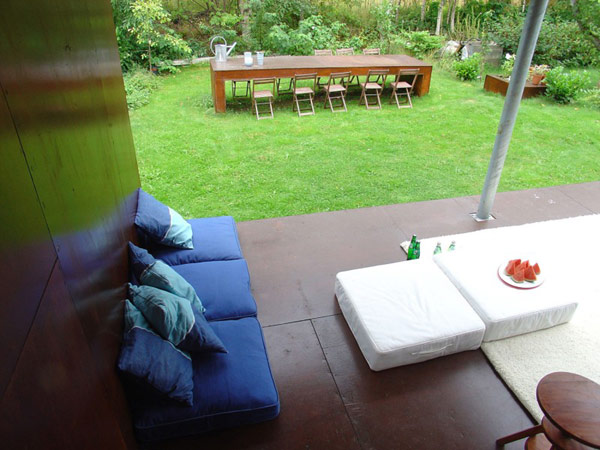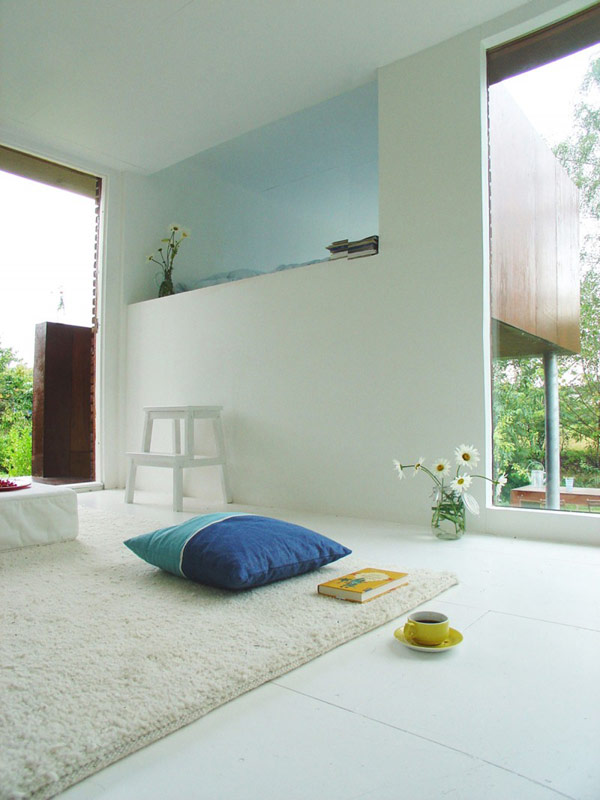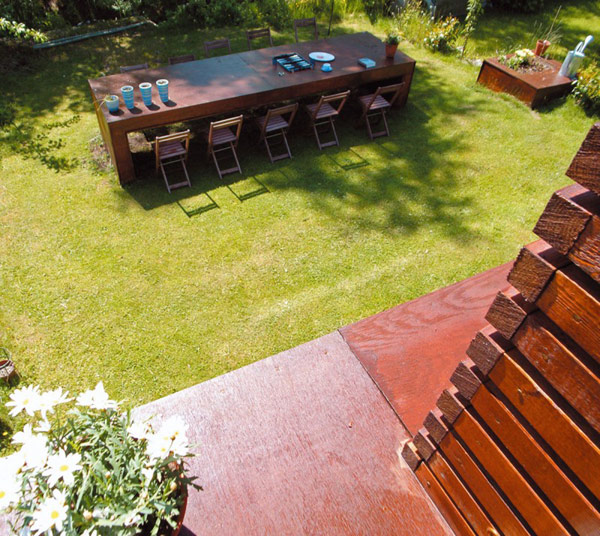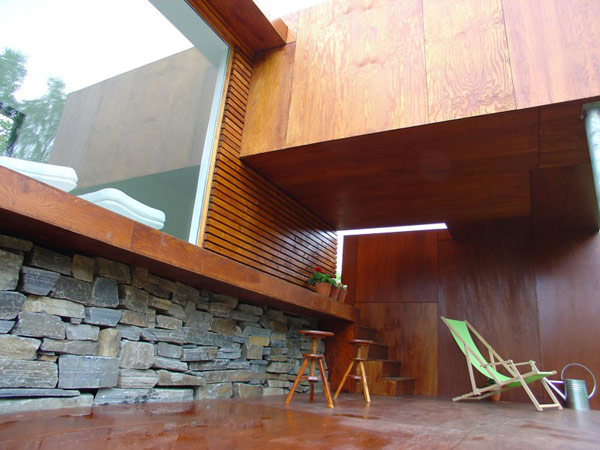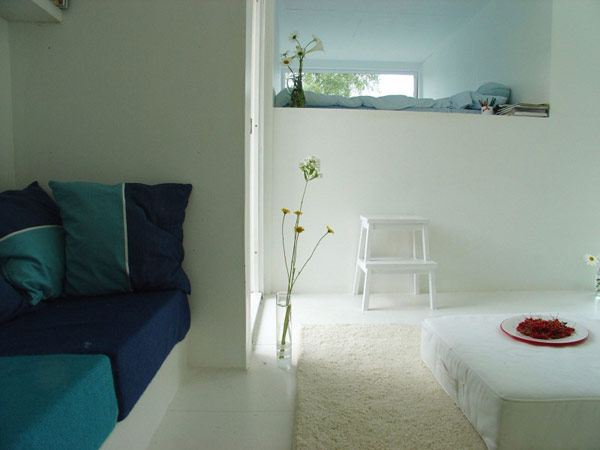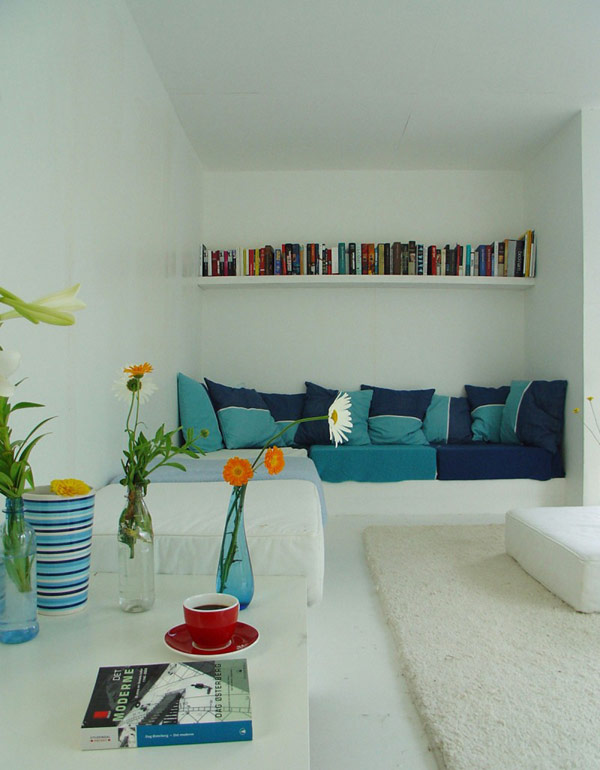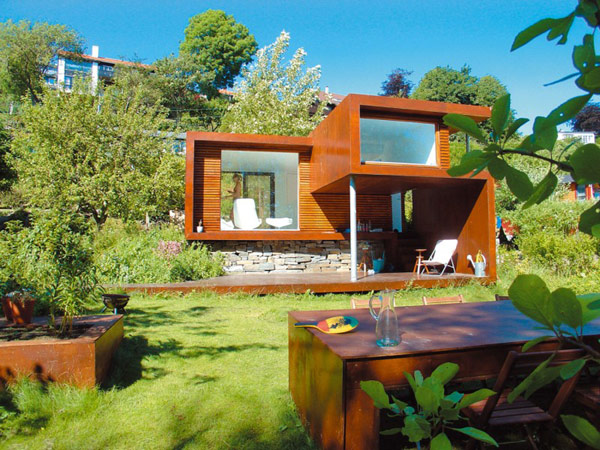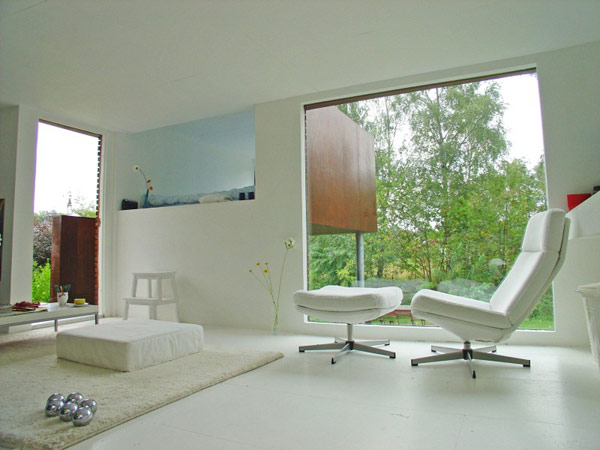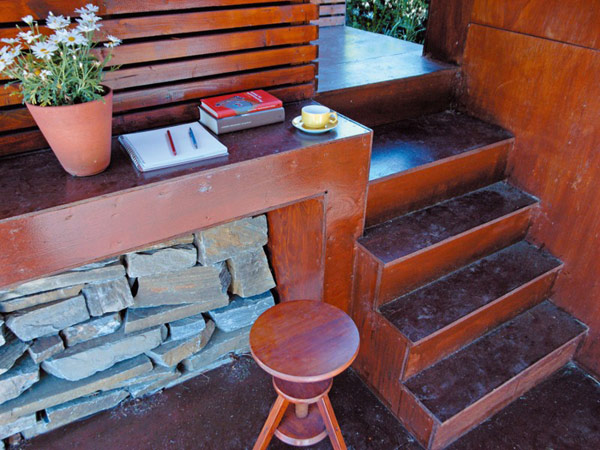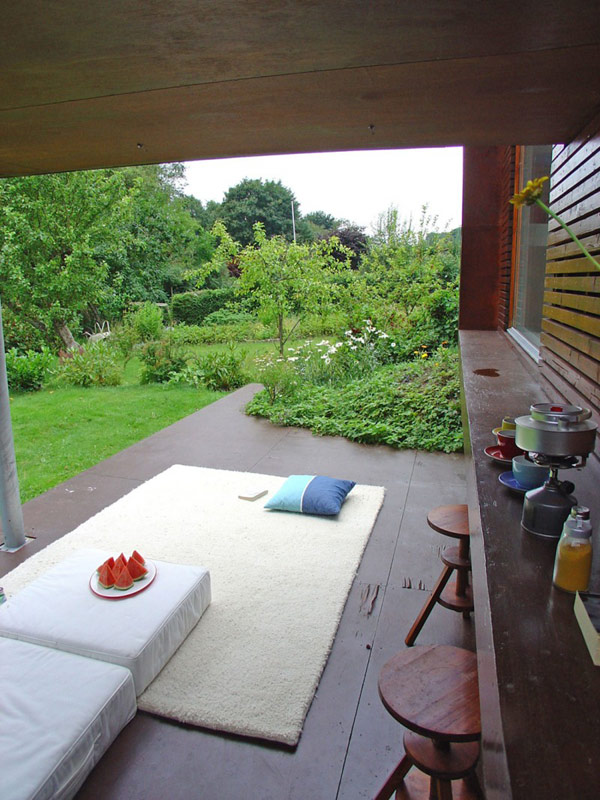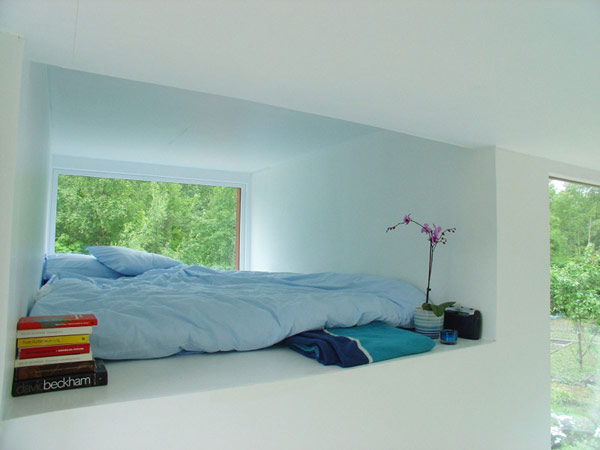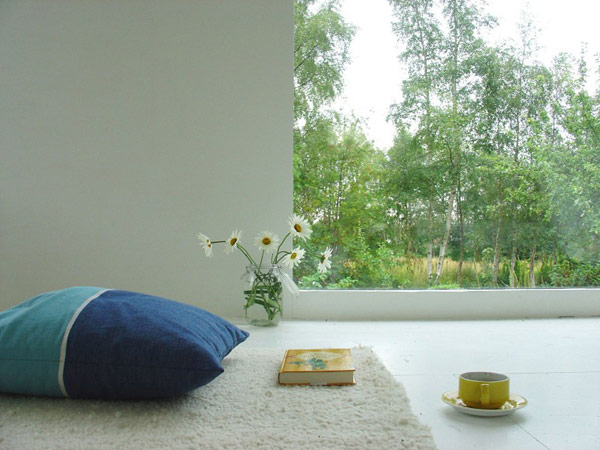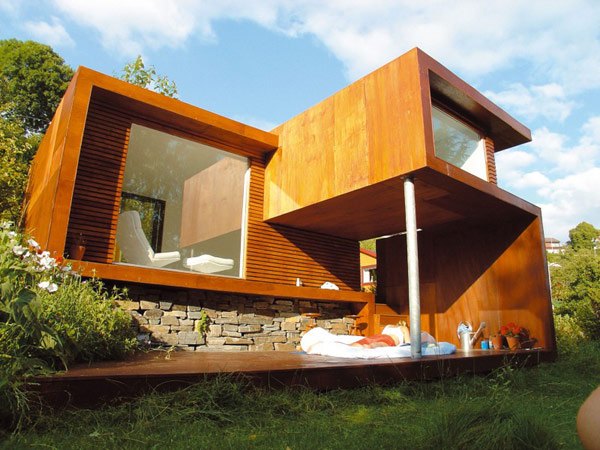 Image By : Tommie Wilhelmsen
View the complete gallery
Share your Thoughts!