Exquisite Modern Treehouse With Stunning Cantilevered Roof
Living in dense woods needs one of those suitable stunning tree-house designs that can serve as a safe house and a comfortable living space. There is a house which is located in Santa Rosallia, Guatemala that can show an exquisite tree house.
This is not an ordinary tree house that you can find in someone's backyard or in summer camp. This is a three story building that was built among the trees in a dense forest. This is an advanced version of your backyard tree house.
The house was built by Paz Arquitectura, an architectural studio which is situated in Guatemala city. The company has finished the building process in 2011 under the Corallo House. The house has a wooden exterior design. The exterior is covered in rustic grey wooden planks.
The designer applied a kind of tree house plans that let the trees go from the bottom of the woods floor to the high open sky. Those characteristic makes the house become an attractive house among the brown and green color of the woods but still can give a sense of mingle with the nature.
This elegant contemporary home has a lot of wood elements that not only used on its exterior design but also in its interior design. To see what the interior of the house is look like, we can step into the house through a house facade that has cantilevered roof of its upper level balcony. The house has wooden flooring with vivid color. That wooden flooring style is well matched with the furniture of this contemporary house which has straight line and sleek design.
Besides the wooden flooring, this house also incorporates the same rustic grey color wood planks like what is applied on its exterior. The combination between the vivid color of the wooden flooring and the rustic grey. Although this house surely not incorporates one of those simple tree-house designs but this house is a truly attractive house that can make you really close with nature.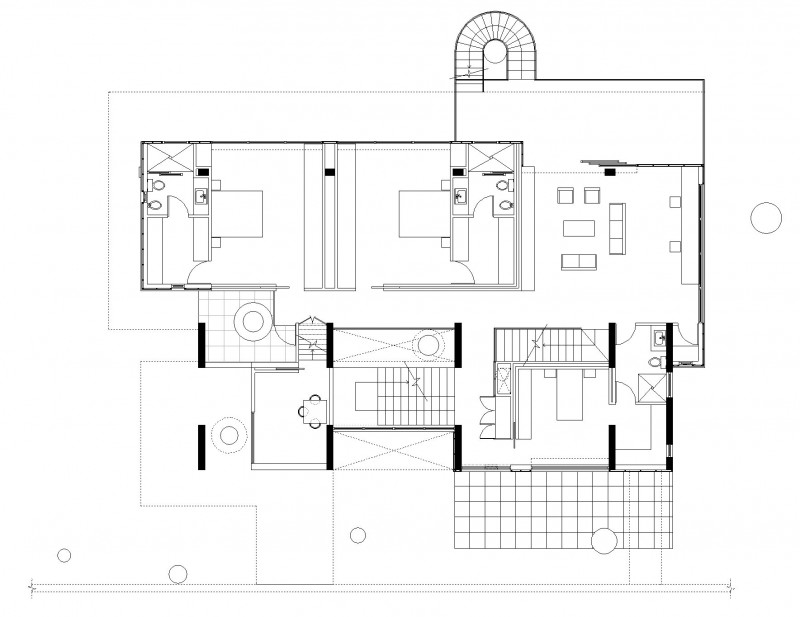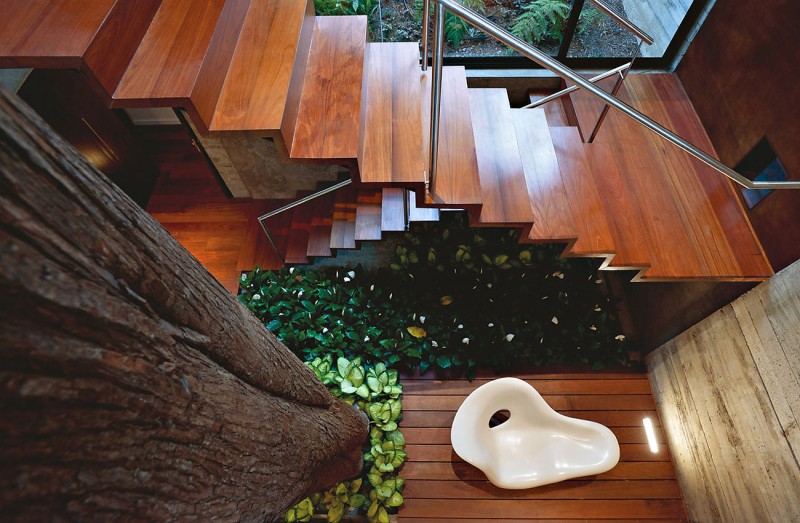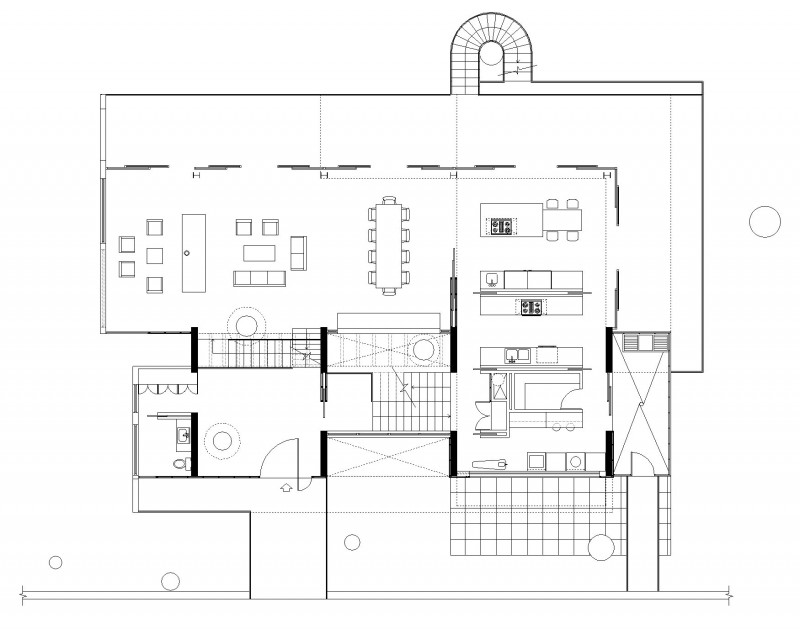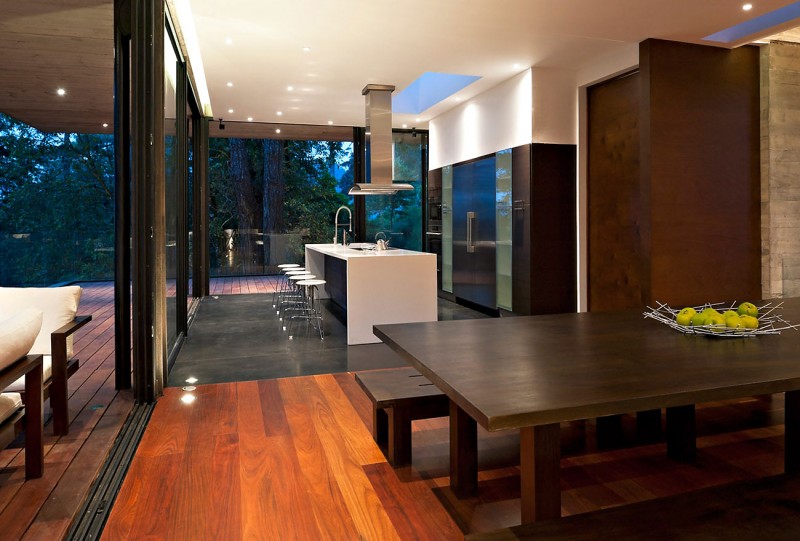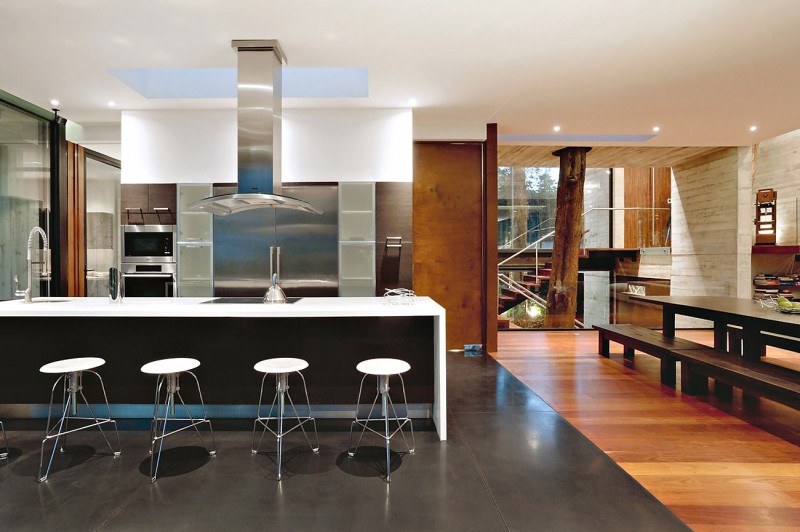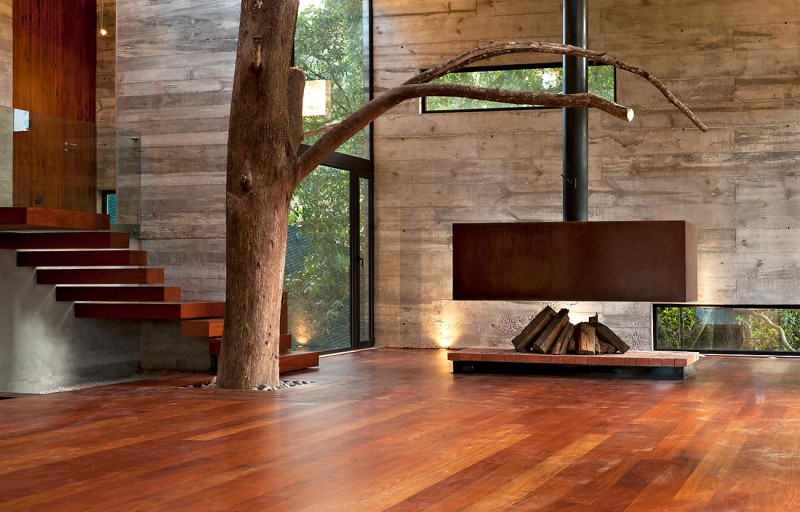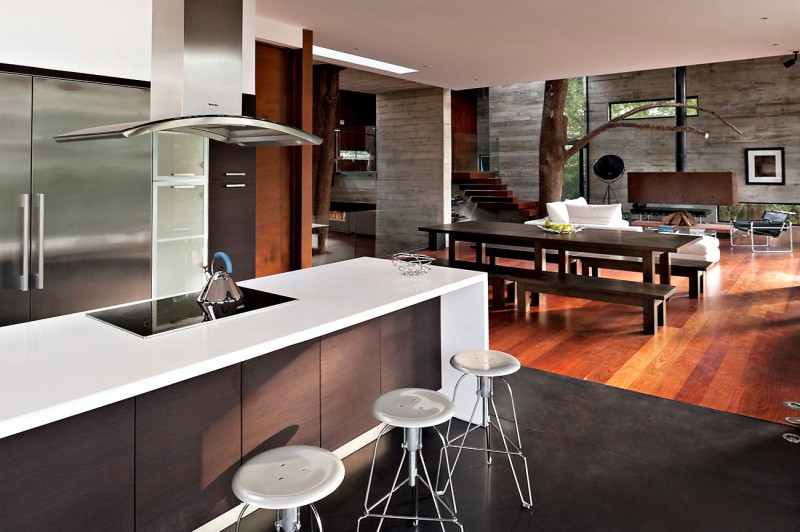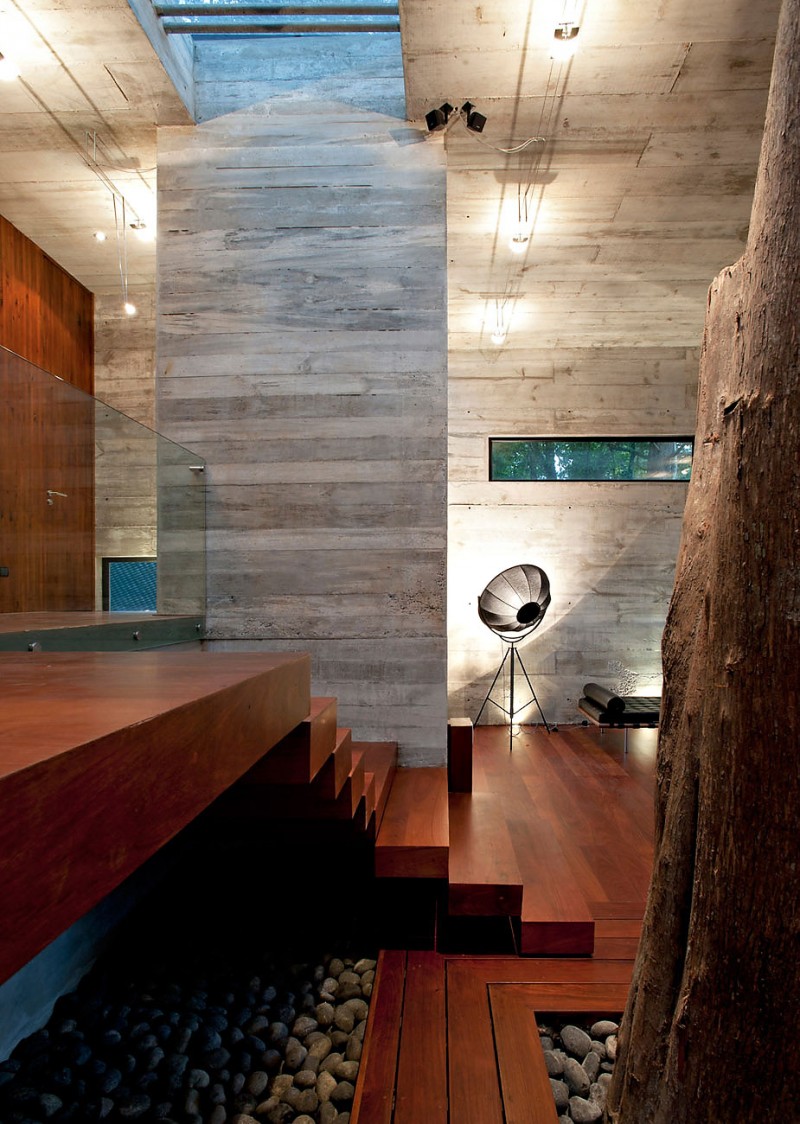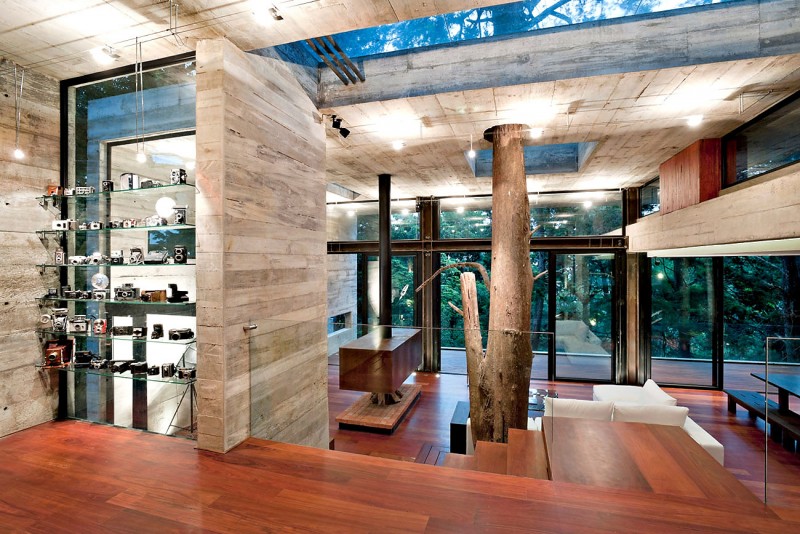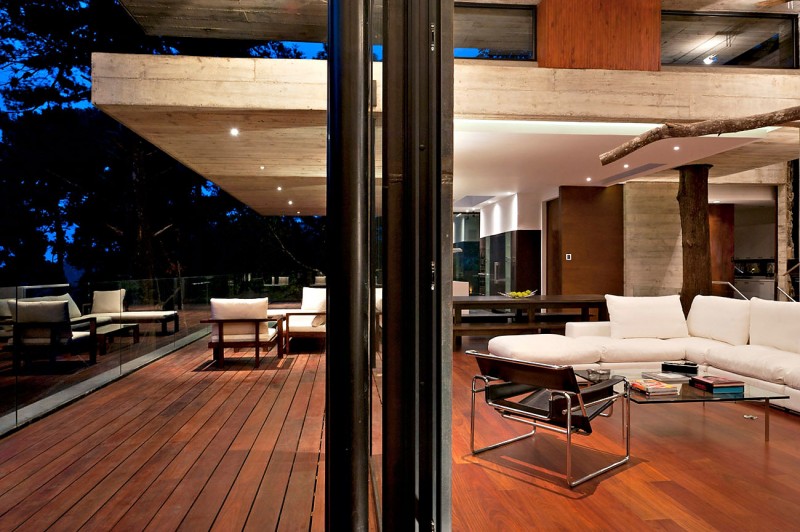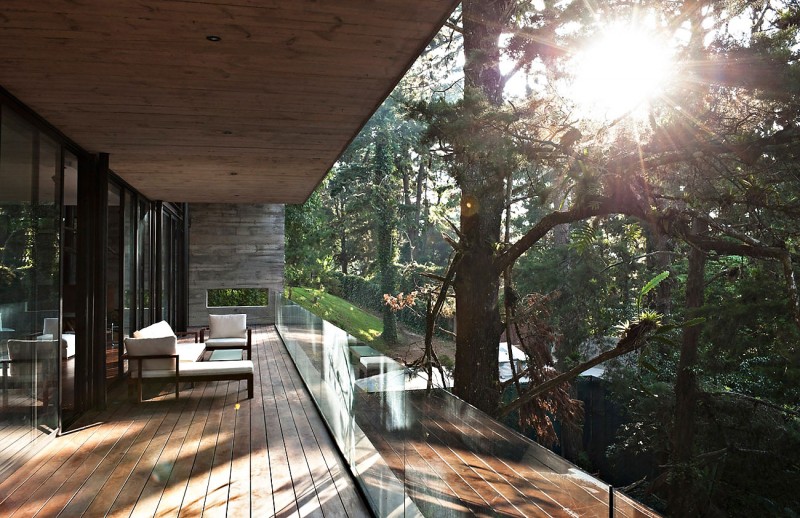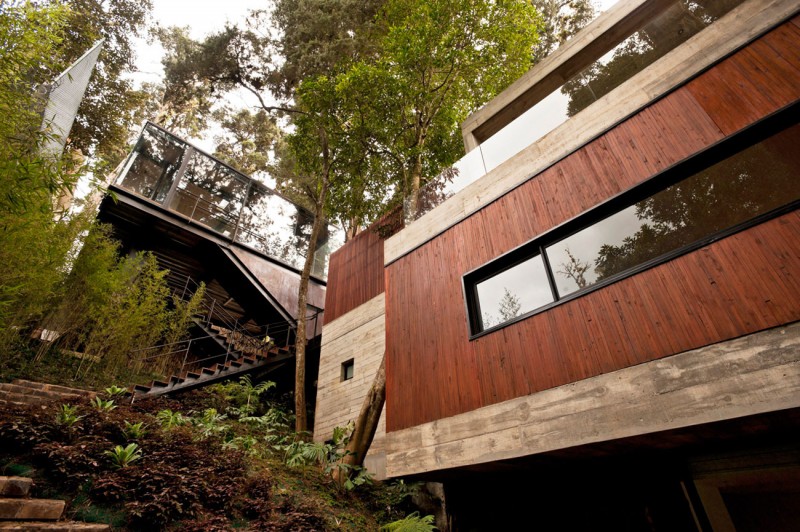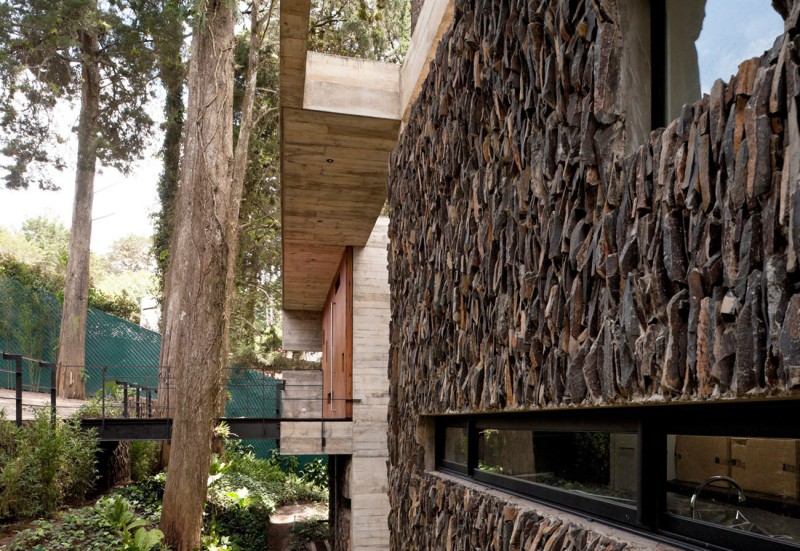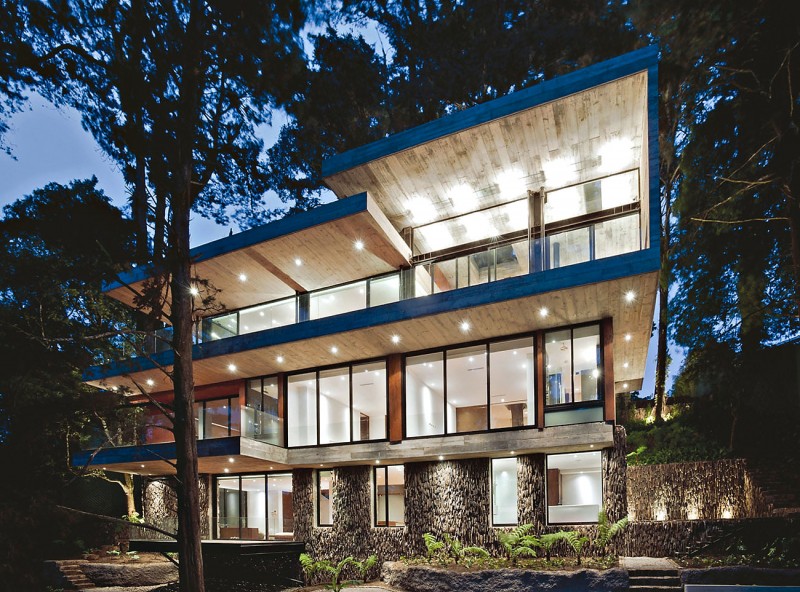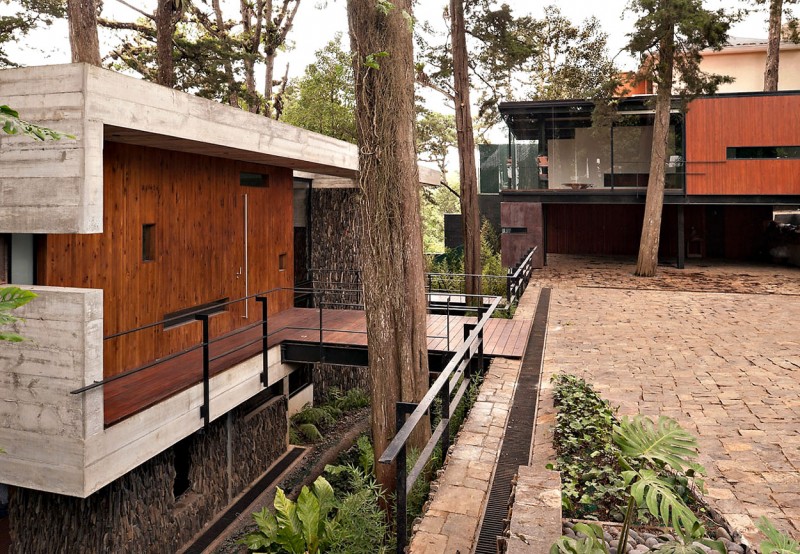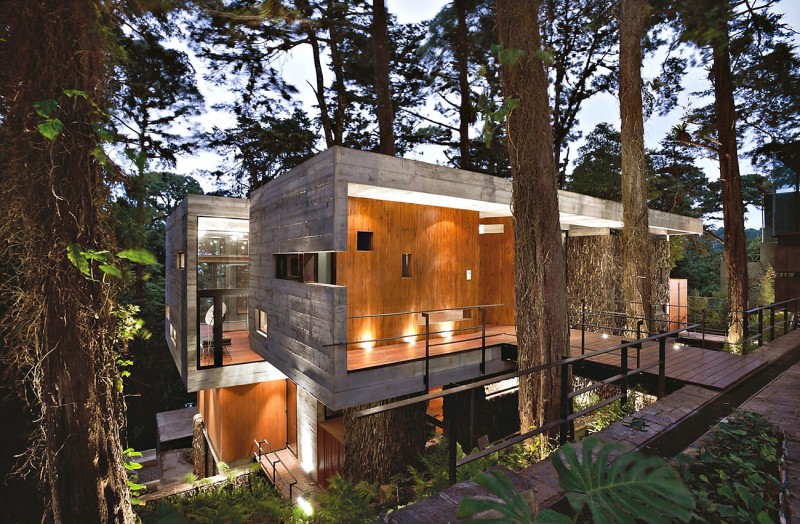 Image By : Paz Arquitectura
View the complete gallery
Share your Thoughts!