Stunning Contemporary Interior Displaying Vibrant Of Natural Light
Pure Render has done designing the designs for contemporary interior that is carefully done to provide plenty of natural light. The designs are done spectacularly for modern office space as well as luxurious vibrant entrance. This way, you can see how they would be great inspiration for you in designing for various purposes.
Let's start from this ultra spacious and airy contemporary lobby first. Surprisingly minimalist, this lobby's contemporary interior design displays the warm and bright color interior to create the bright impression naturally. Transparent glass element is employed for the doors, which will allow the natural light indoors during the day, while creating the interesting visual play.
This ultra spacious office space would be perfect when you don't want to use cubicles to keep your employees interact better. The wall space is perfectly employed for the wooden wall shelves, providing warm feeling to make this space cozier. Its white interior is beautifully accented by glass windows covered with simple grey drapes. You can also find the beautiful crystal lighting to provide artificial lights.
This open living area would be a great inspiration for your small living space. Its clean white interior is simply accented by warm color palette provided by the furniture. However, we just adore how the glass wall may provide clean lines as well as fresh green tinge to make this room appears more incredible.
If you have incredible view surrounding your home, this living area would be a great inspiration for you. Its glass wall space is wrapping this room thoroughly, surely allowing the natural light and airy atmosphere overflowing this room. The furniture goes stylish in its modern style, while displaying the same clean white color splash accented by gorgeous rich wooden tone.
This contemporary dining space celebrates its freshness provided by the fresh minty hue. The mint dining chairs and contemporary crystal chandelier are certainly something you cannot miss from this room easily. As to make this fresh color hue stands out, this dining space employs the white color generously for its minimalist interior along with the large glass wall space. However, we really adore the simple use of white drapes to provide a small dose of privacy. A wall mirror and telescope are seen, providing unique decoration for this minimalist room.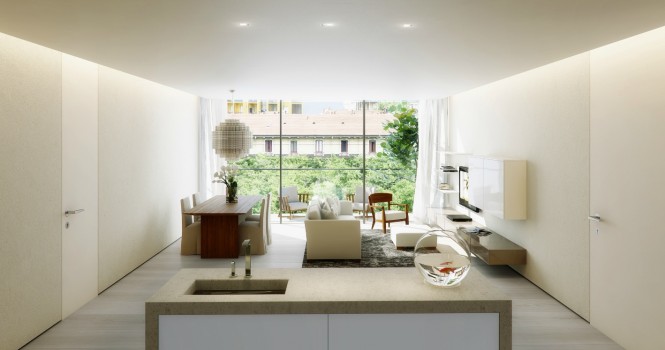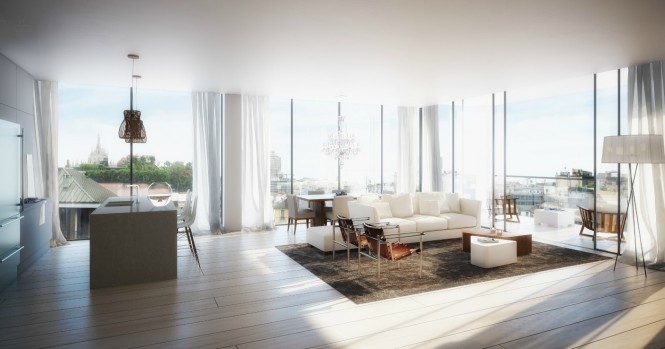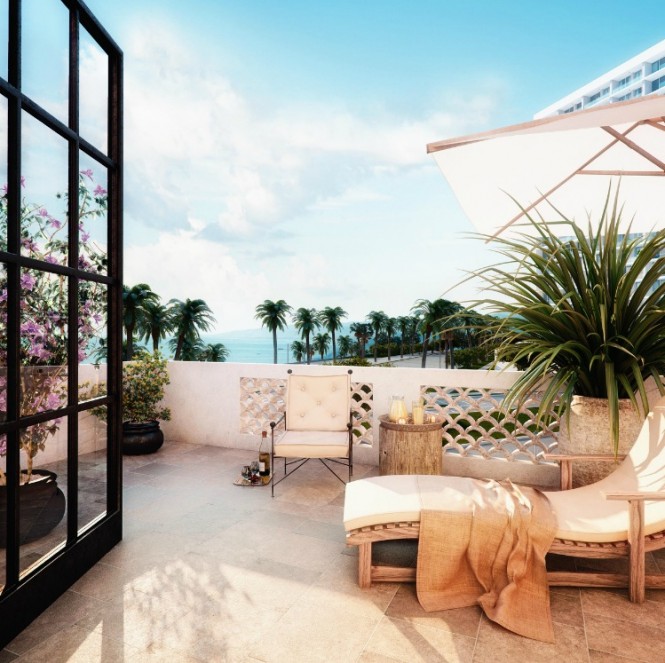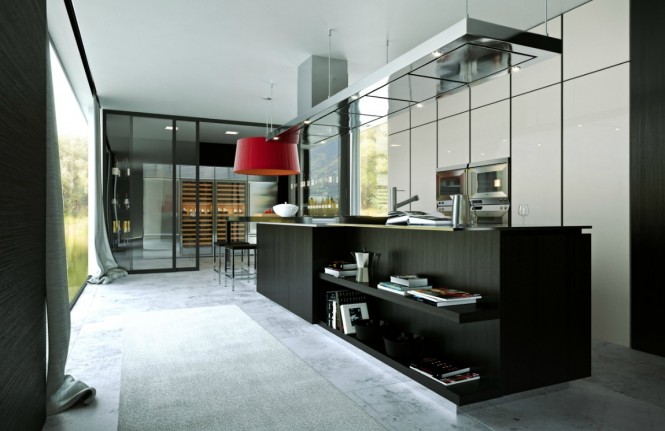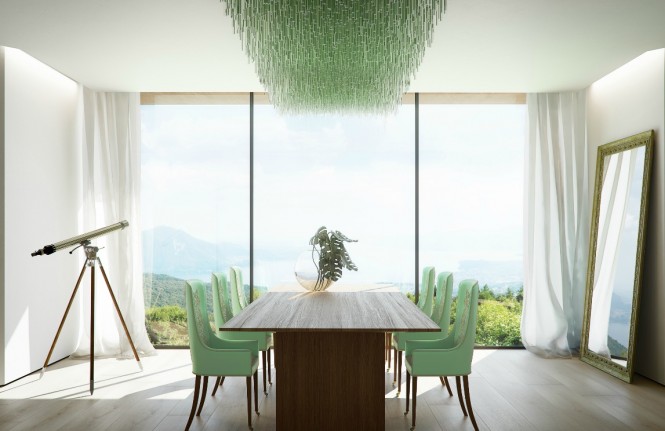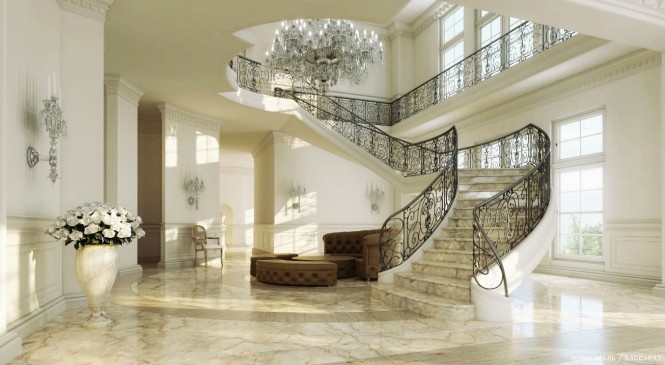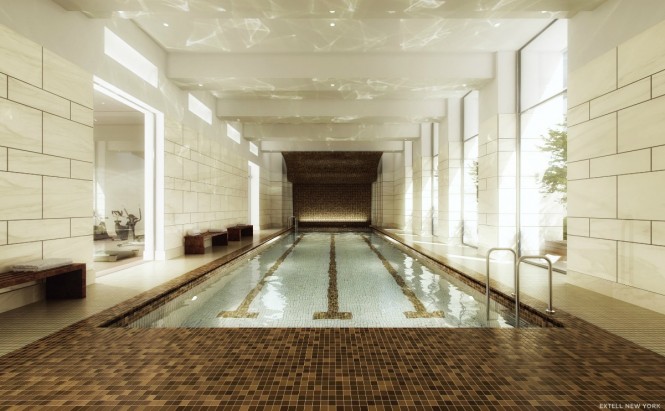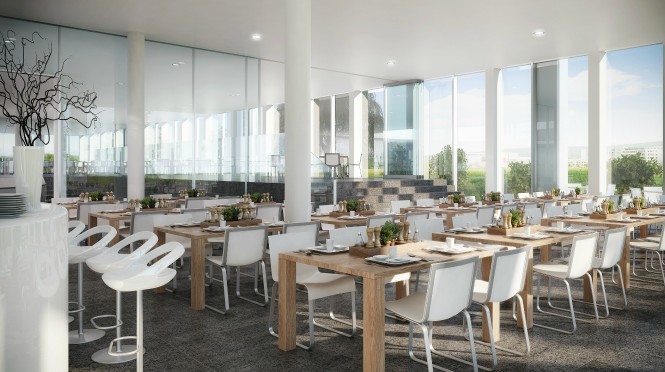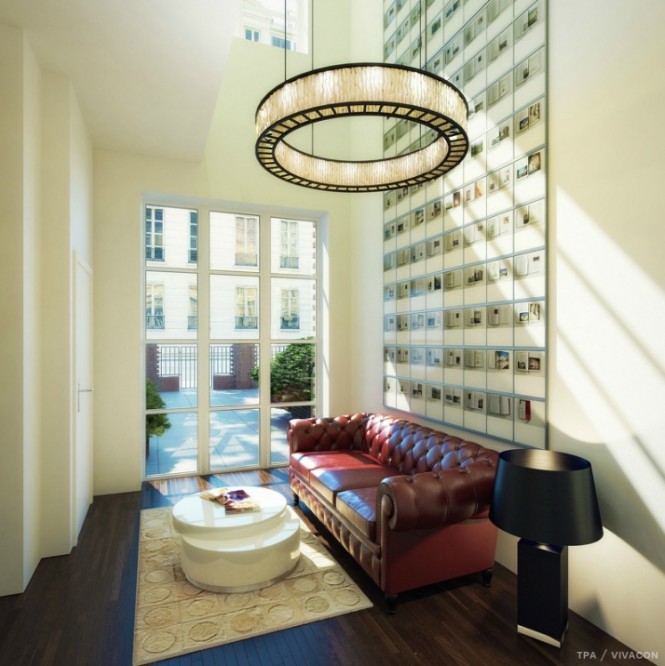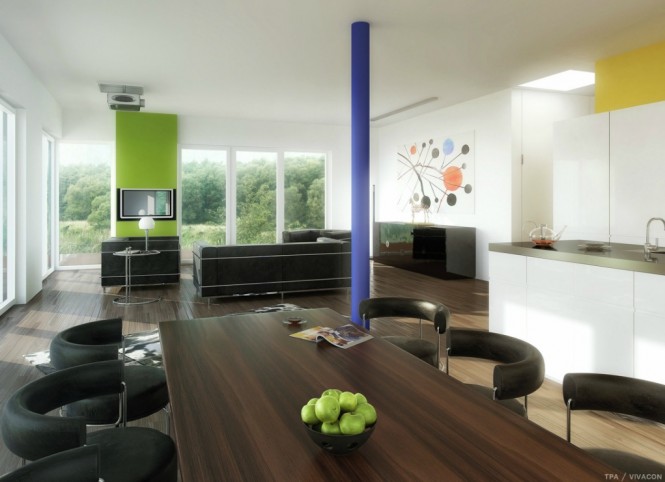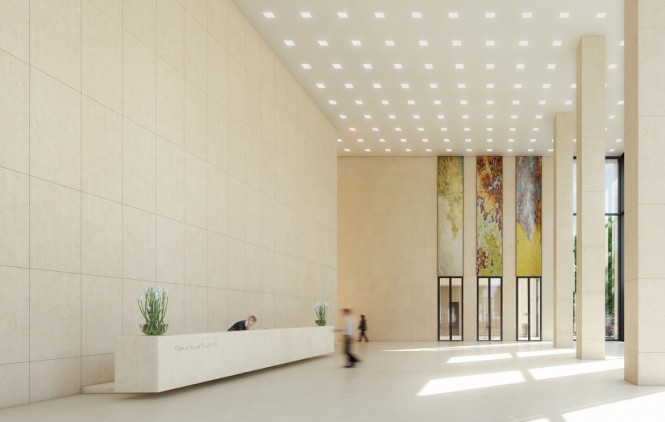 Who says that luxury only comes from plenty of rich color? This beautiful elegant white entry displays the spectacular luxurious look from the careful choice of furniture and decor. The wrought iron for the staircase is certainly intriguing, as well as the large crystal chandelier to illuminate the beauty. However, the white and bright interior as part of this contemporary interior design styles are illuminated naturally by plenty of natural light coming through the glass windows.
View the complete gallery
Share your Thoughts!