Stunning Rustic Contemporary Home With Bright Interior Accents
The idea of Rustic Home is quite popular because its warm ambience and timeless beauty. Moreover, rustic home concept didn't only use for holiday getaway such as log cabin or summer house, but it also could use as permanent residence design just like this house to talk about.
Here I have some pictures that might help you through the whole rustic home ideas searching process. The Allies Farmhouse was originally the World War II airbase located in Essex, UK but the designers from Timber design was renovated the original building into an interesting farmhouse.
From the first picture you can see that there are loads of timber materials in this farmhouse. Just from the exterior, timber is the main building materials and that is why the rustic mood that screamed out from this farmhouse is just irresistible.
In order bring more current ideas into this old building, there is several windows installed to give more modern feelings. This farmhouse located in very beautiful surroundings in Essex.
With spacious green yard and endless blue skies, the designer didn't want to miss a thing and then decided to build an outdoor space as well. The outdoor space has similar aura with the main building. An inviting outdoor space with barbecue grill and couple of outdoor wooden chairs are perfect place for informal brunch gathering.
Now, let's take a look on the interior concept. Surprisingly, the interior has bright moods from the striking white color scheme. The main living space is actually a combination between dark tones of the floor tiles,rustic from wooden frame and beaming ceiling and also bright from white furniture and walls.
In this living room, you can enjoy a meaningful quality times accompanied by the modern twist fireplace, classic piano instruments, green outside views and leaning into comfy white sofa with classic plaid fabrics accessories. Look at the full rustic home ideas images below to see the whole interior section with its flawless visual appeal.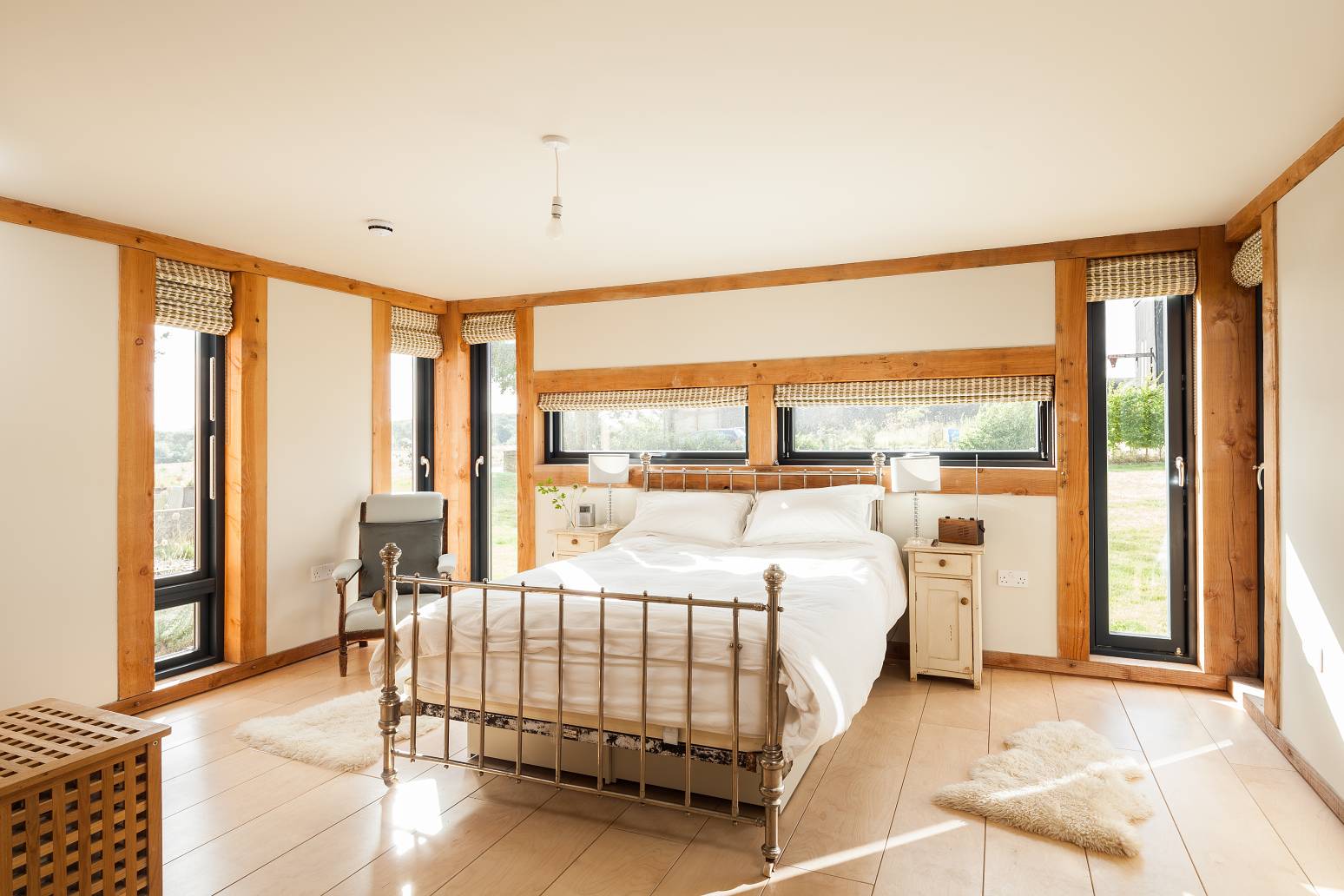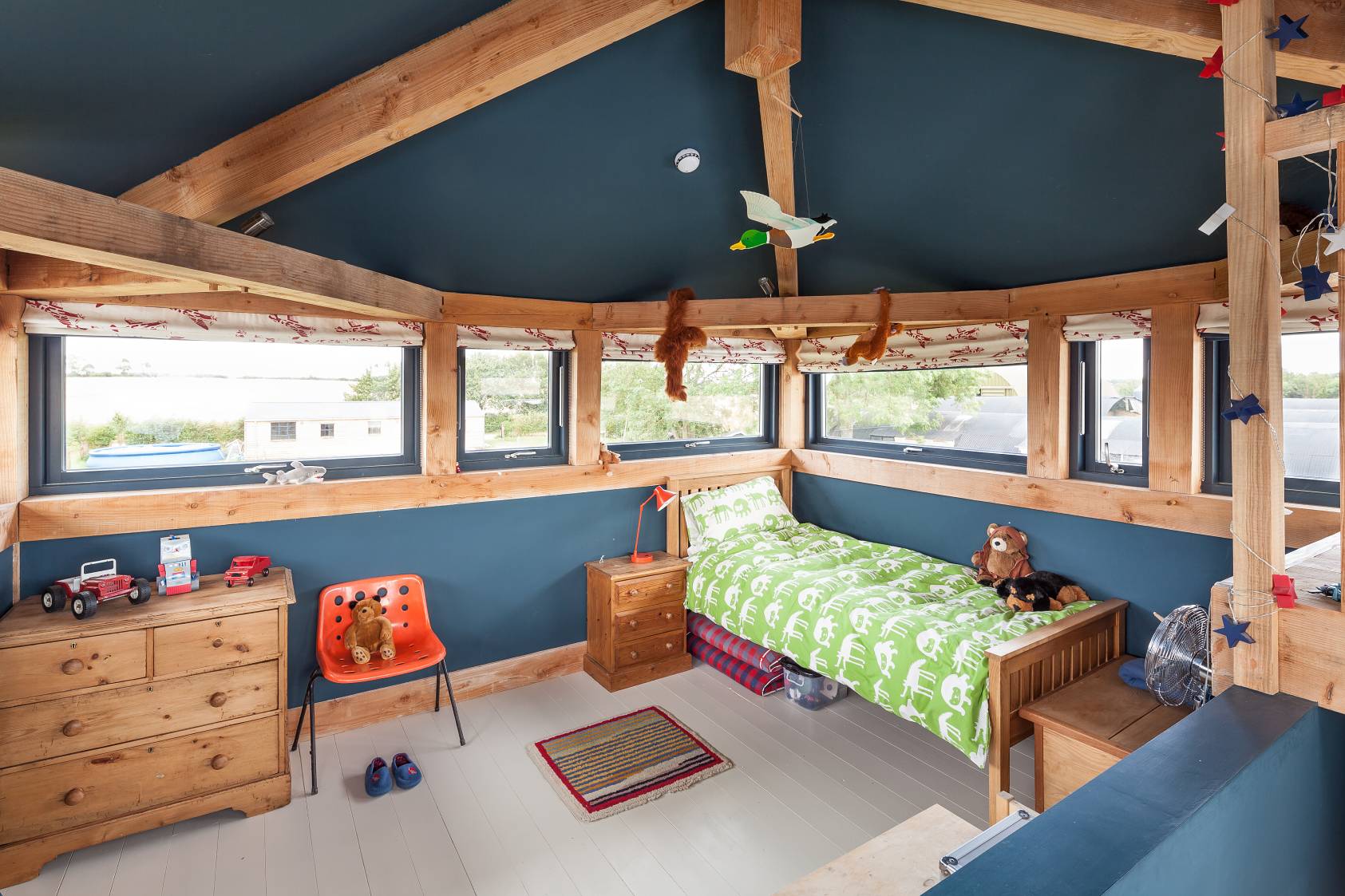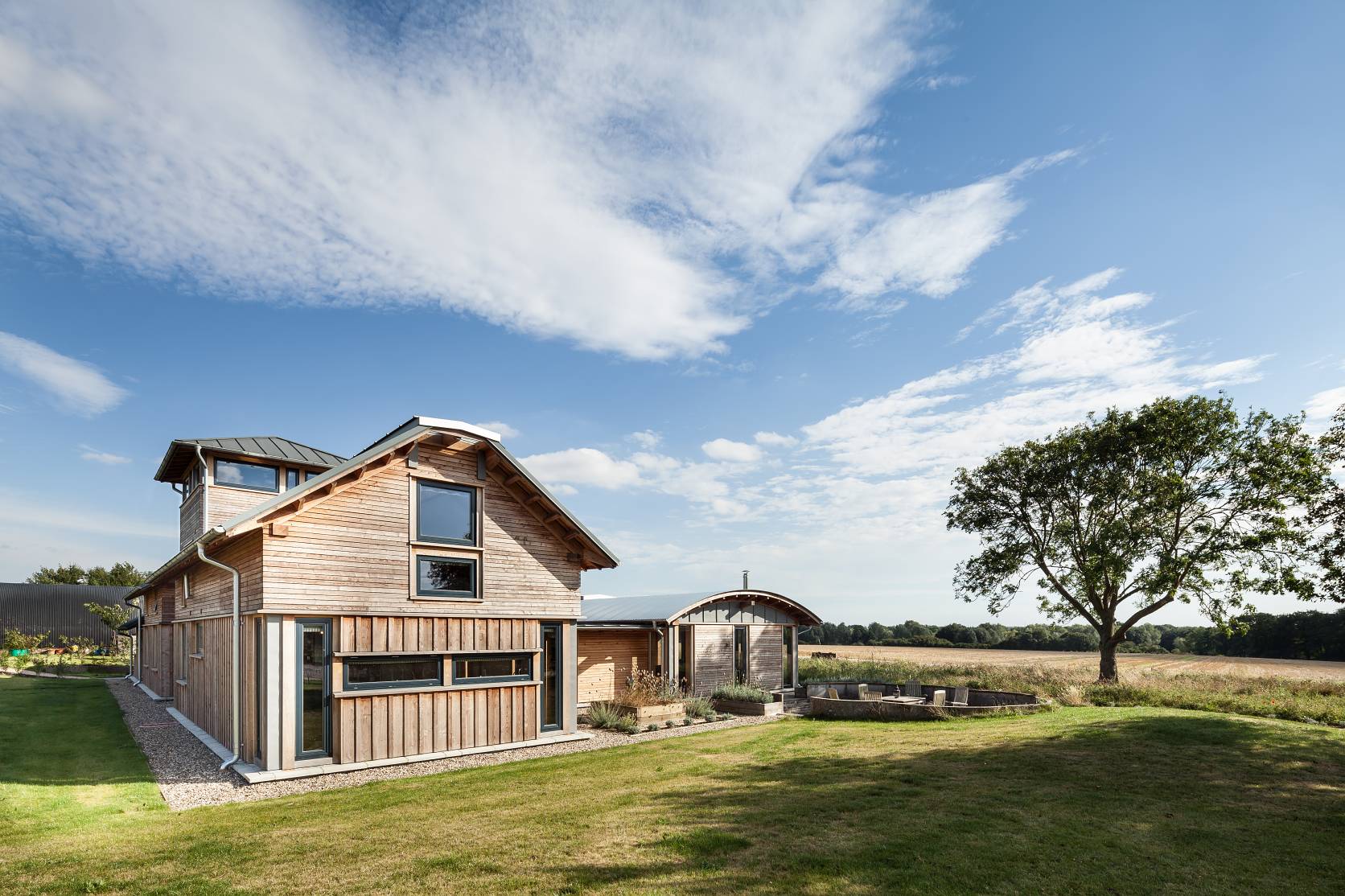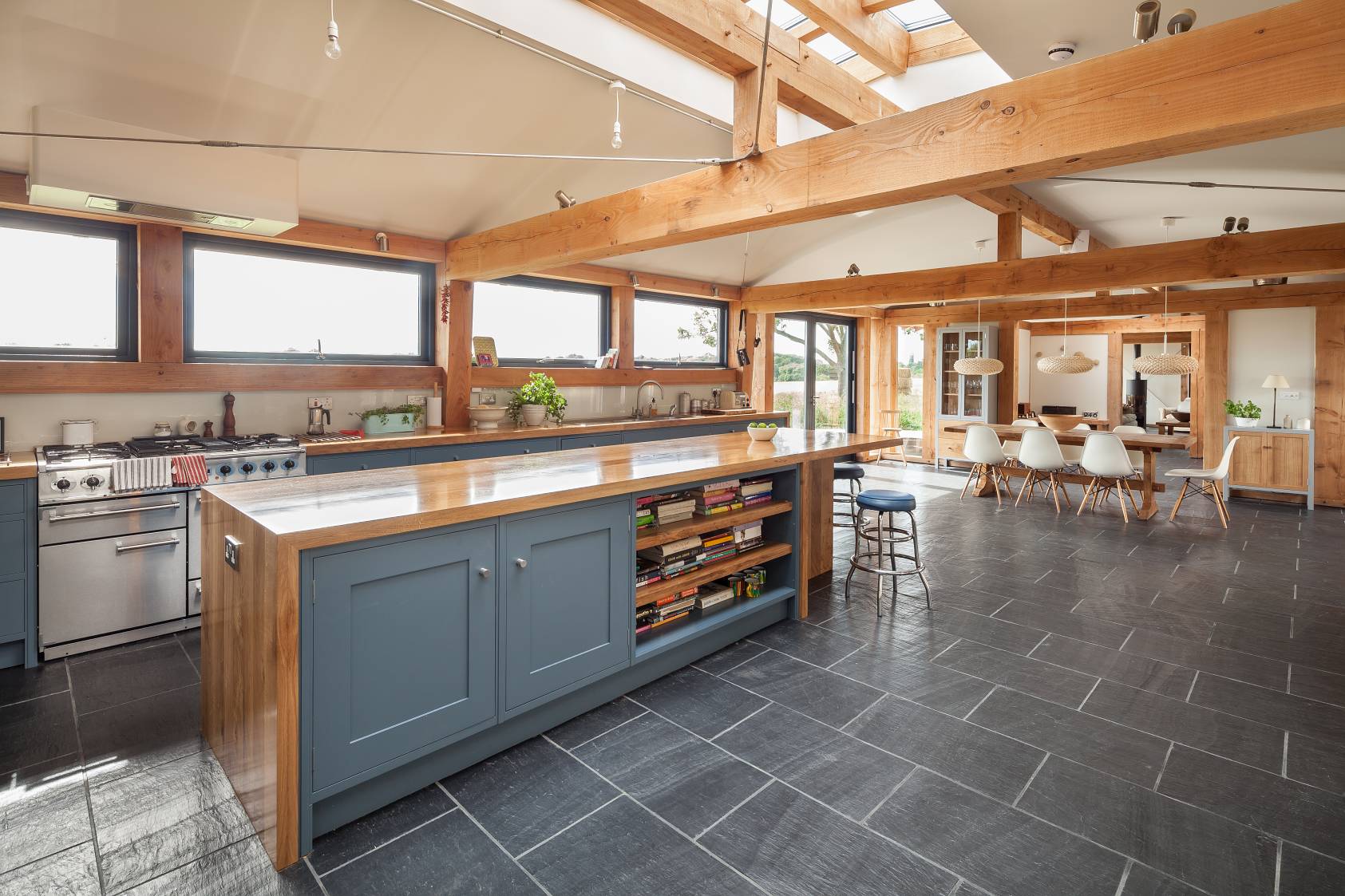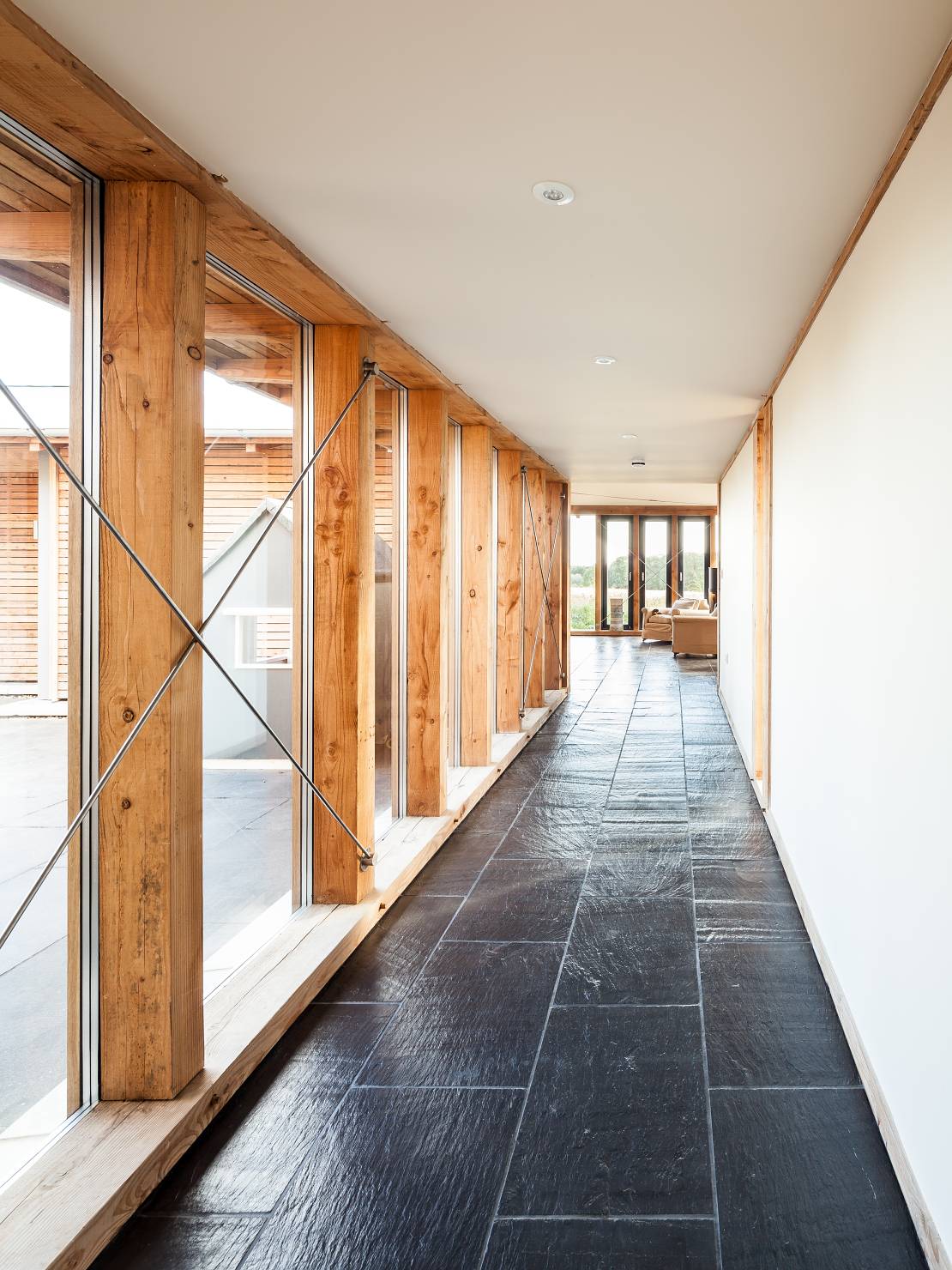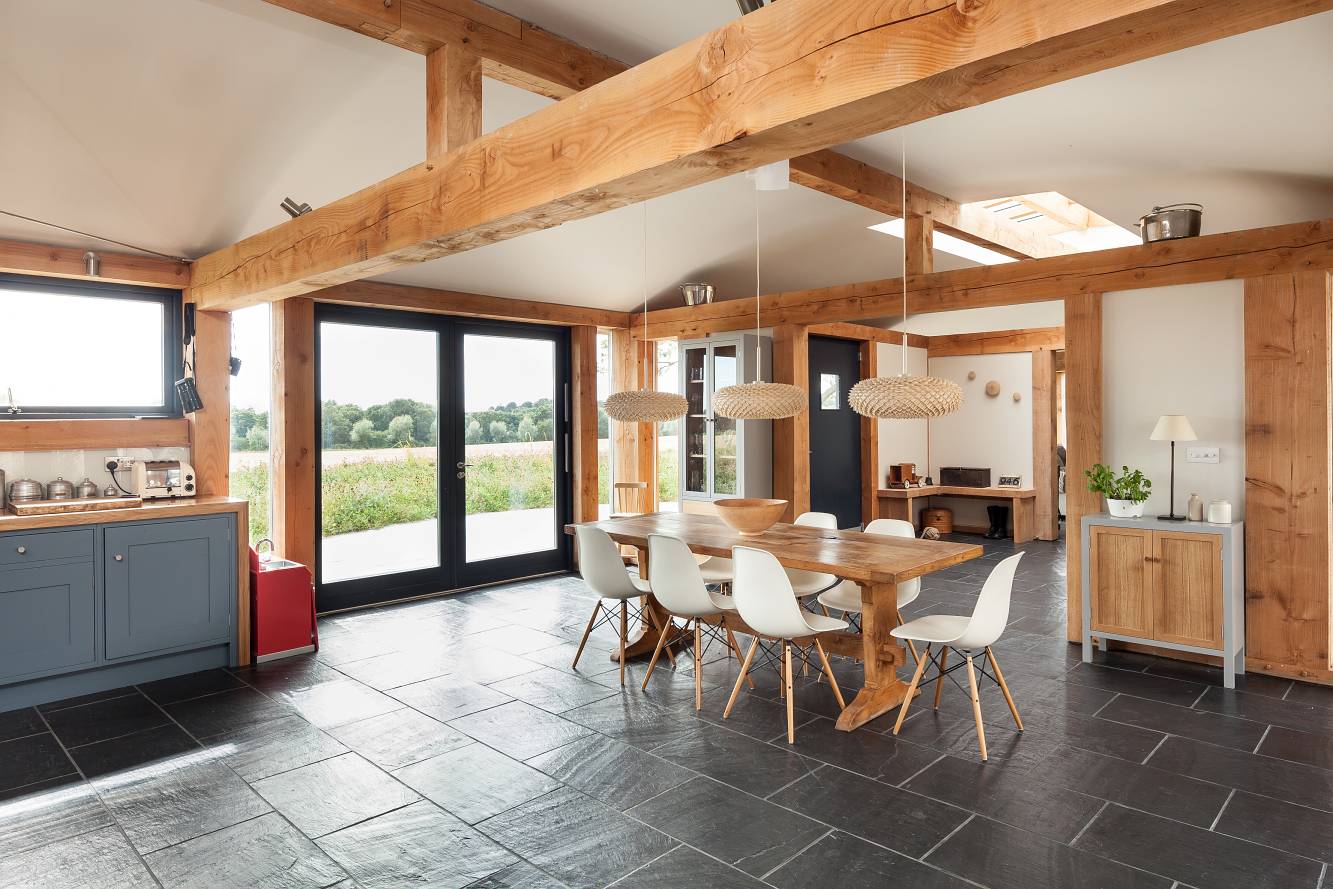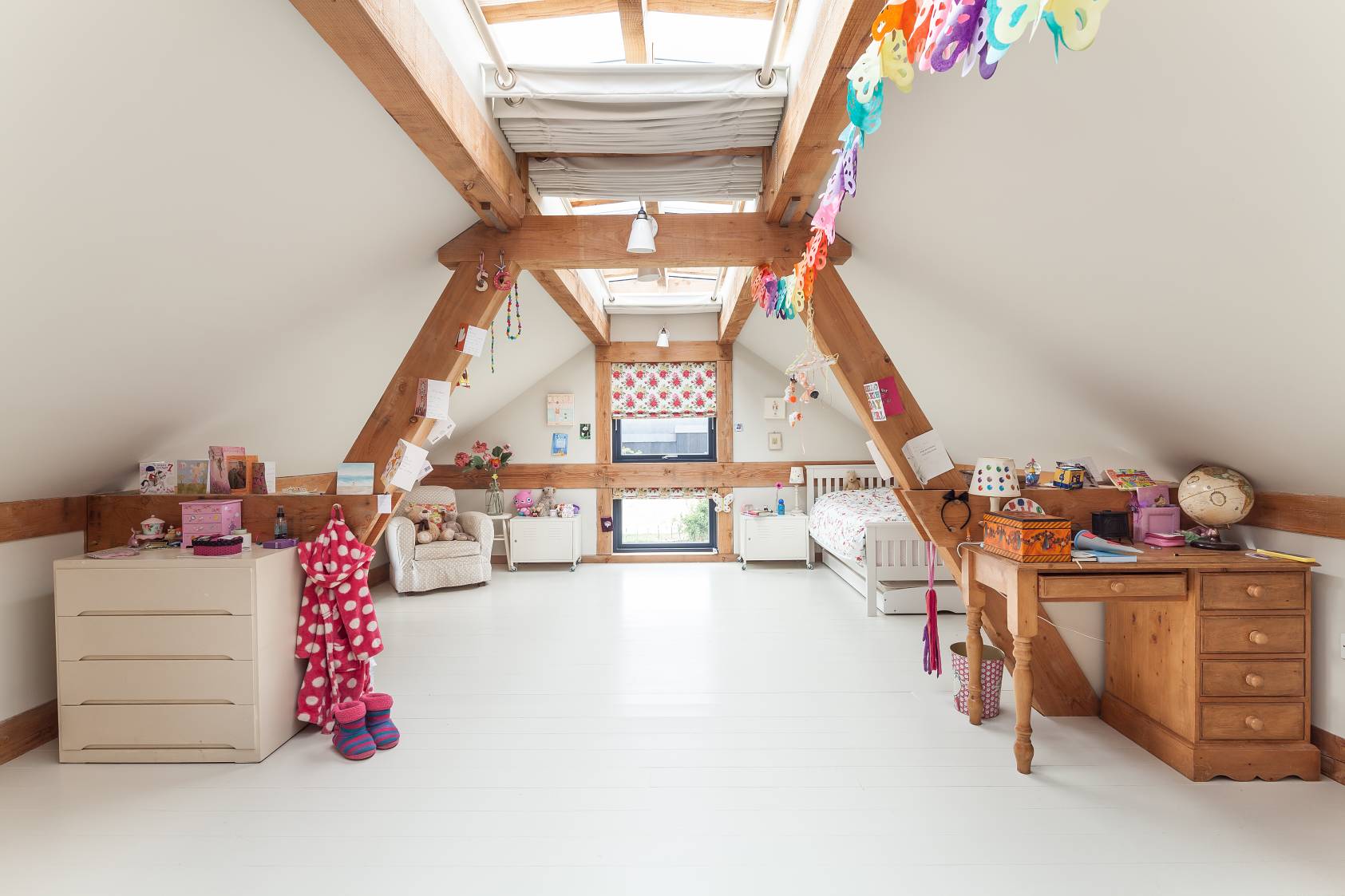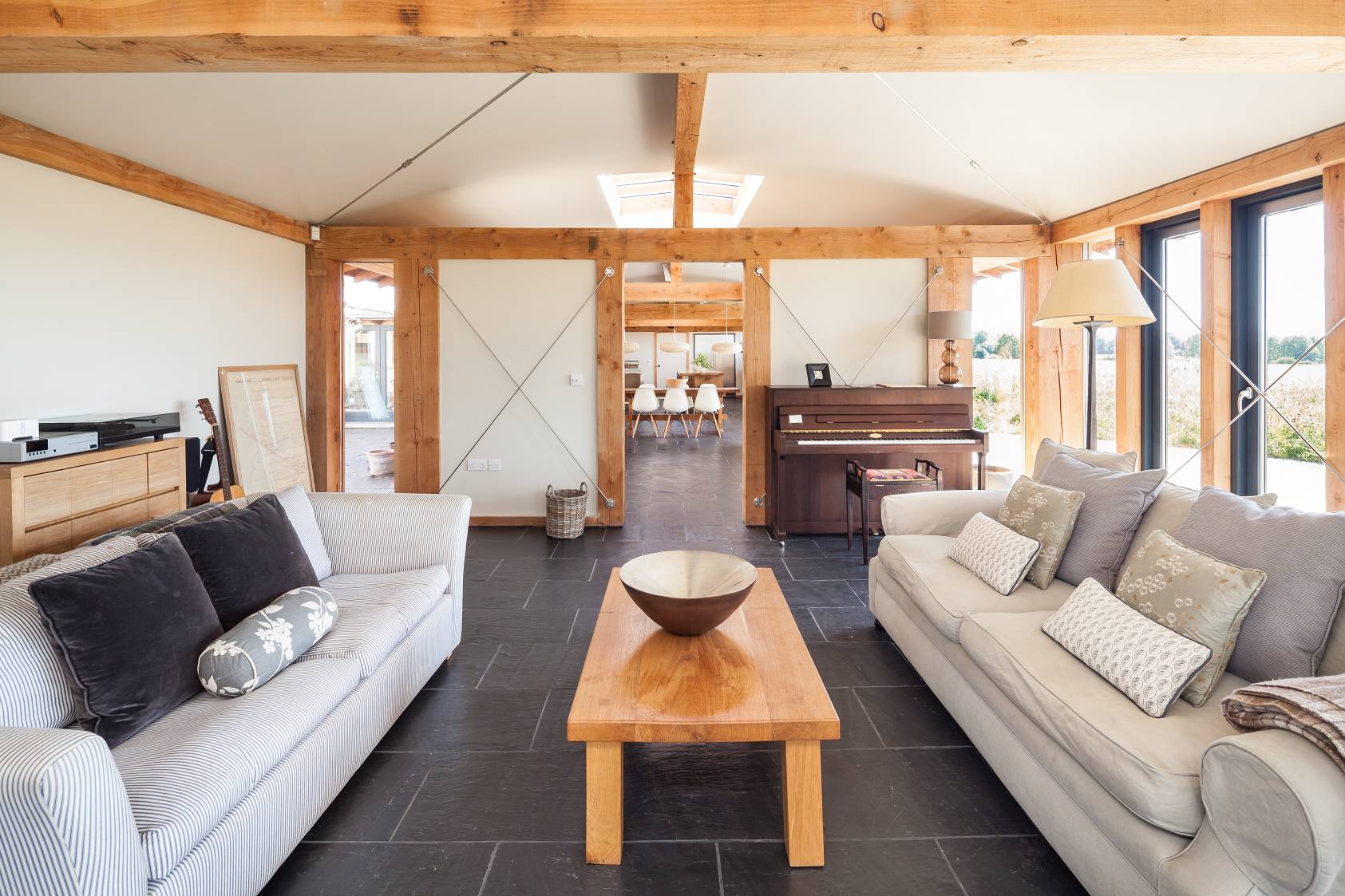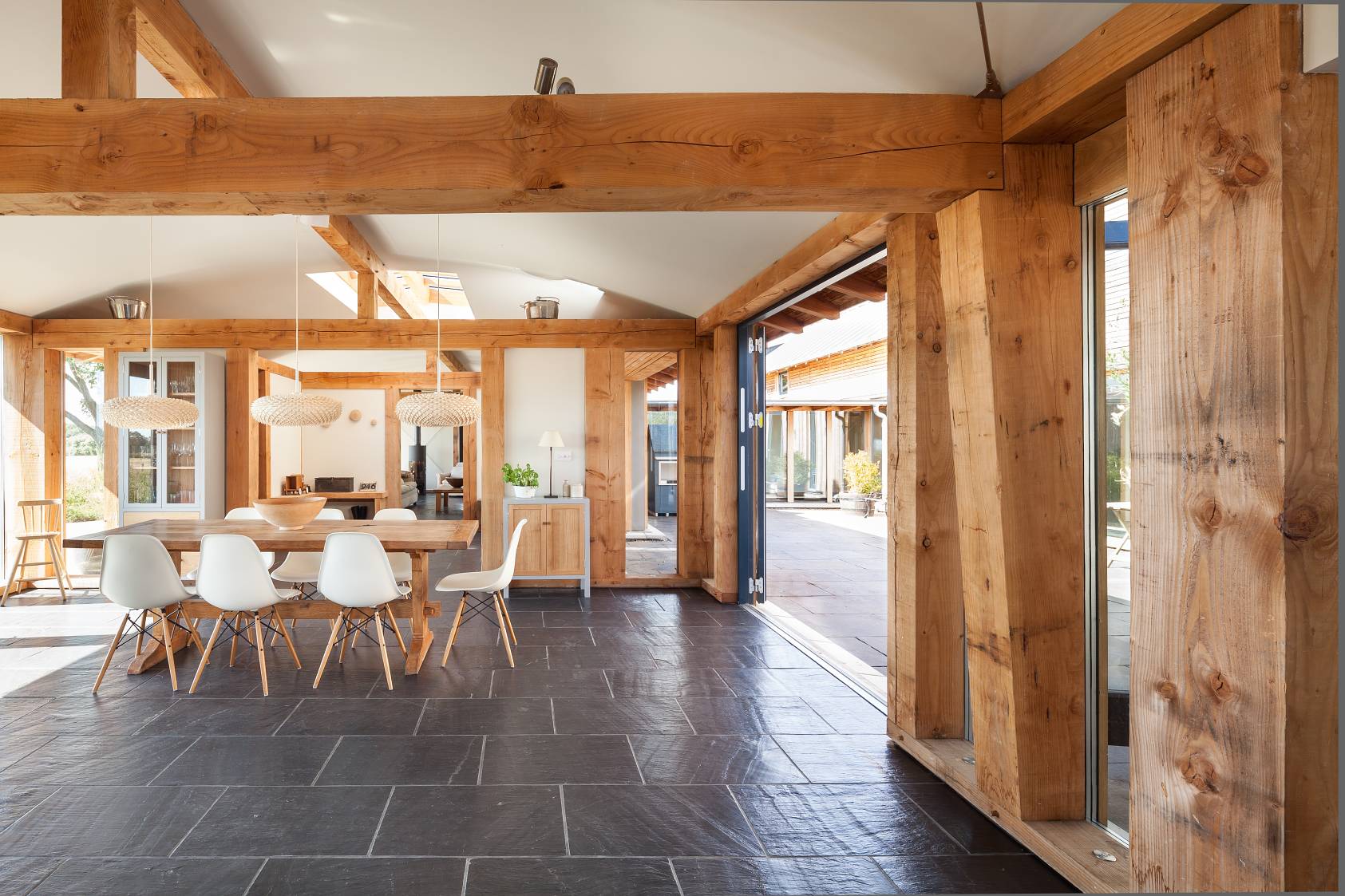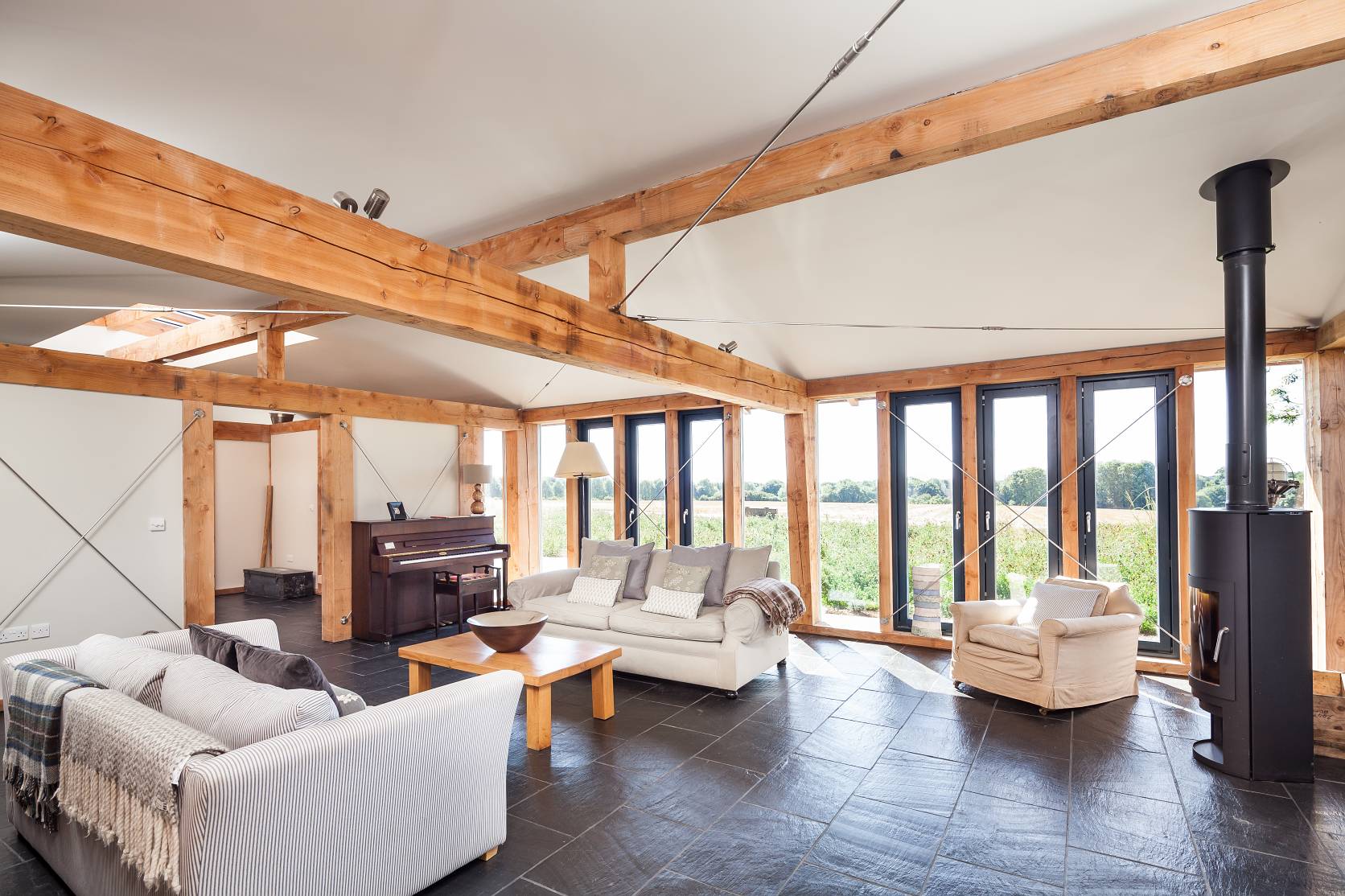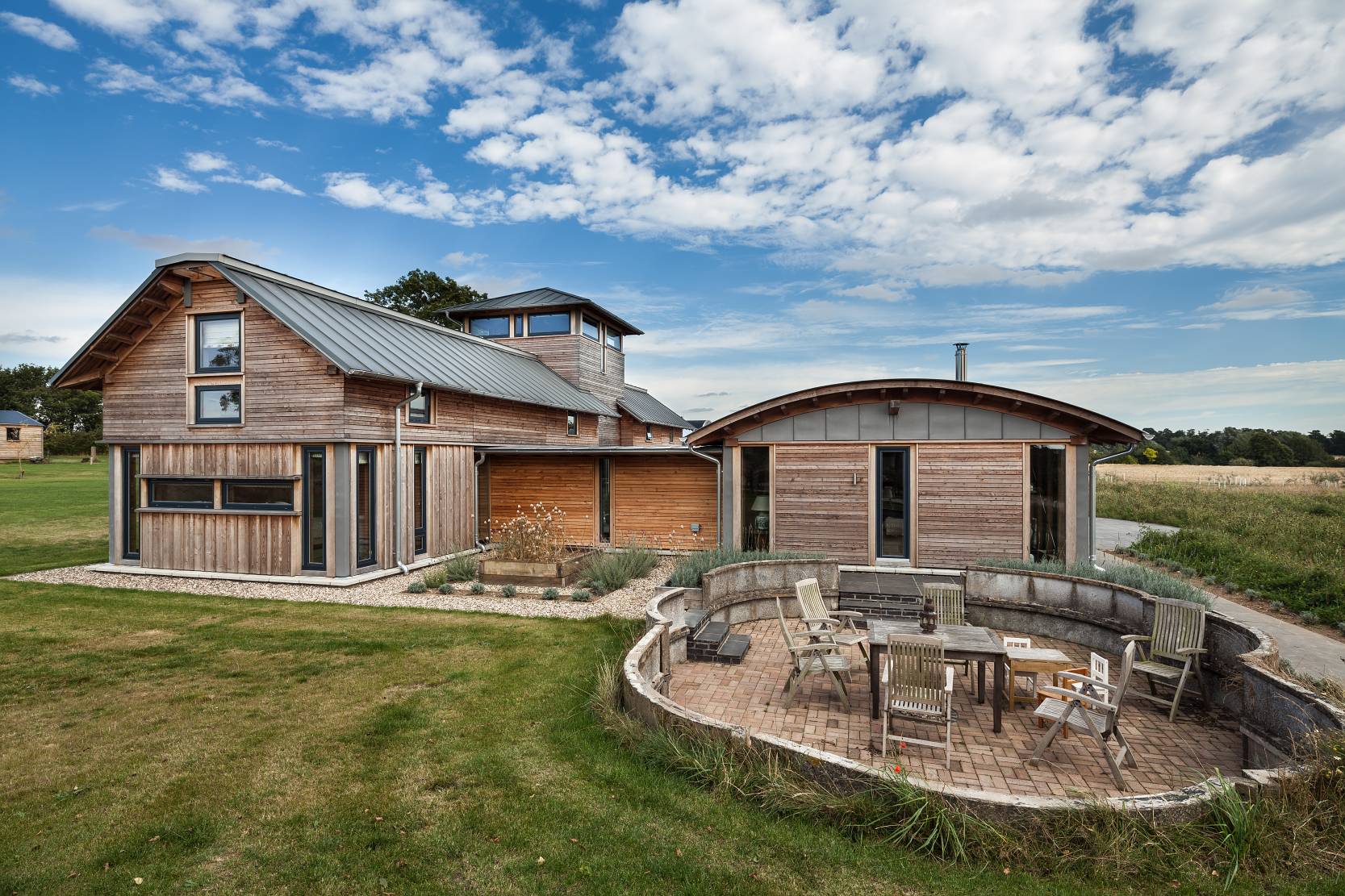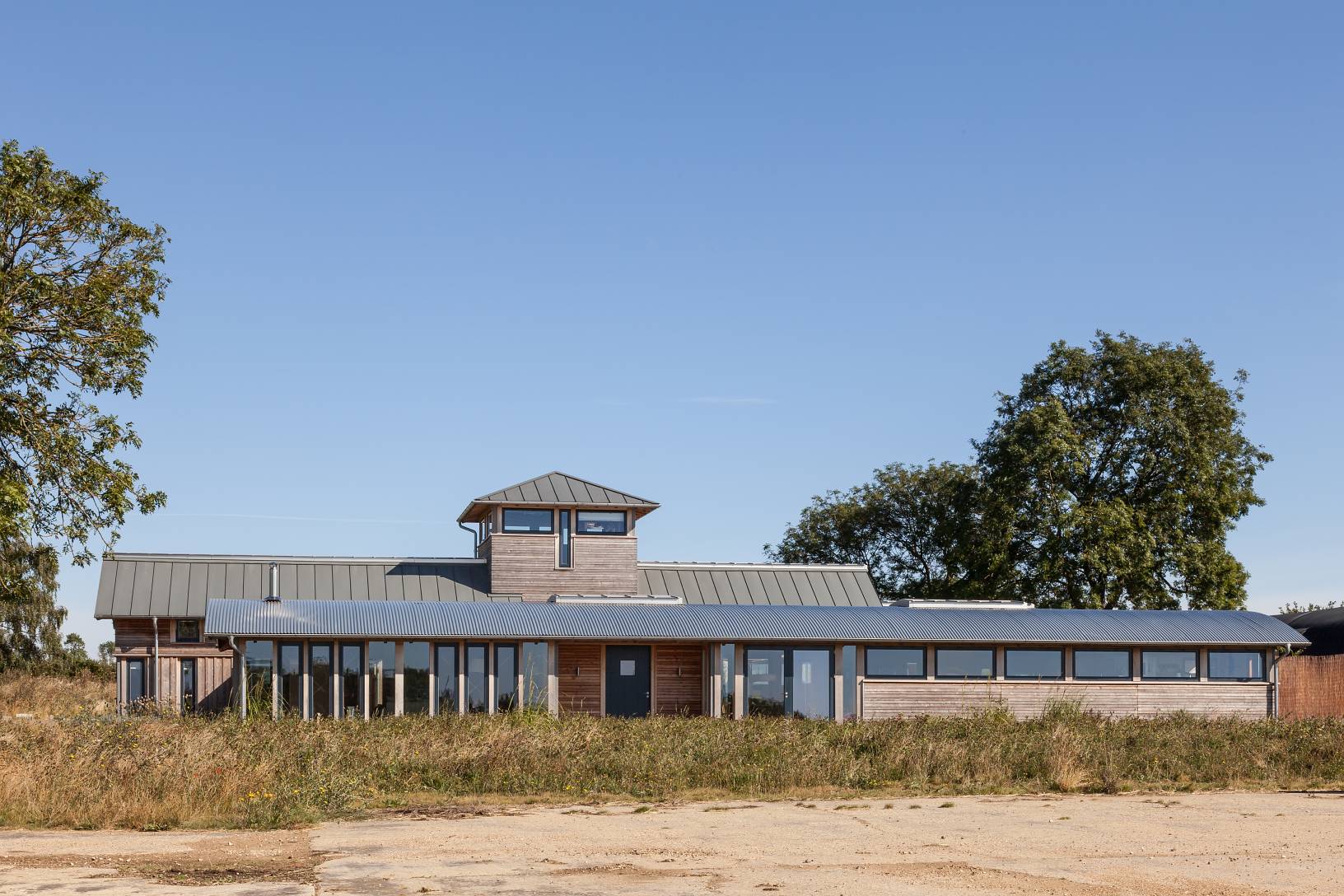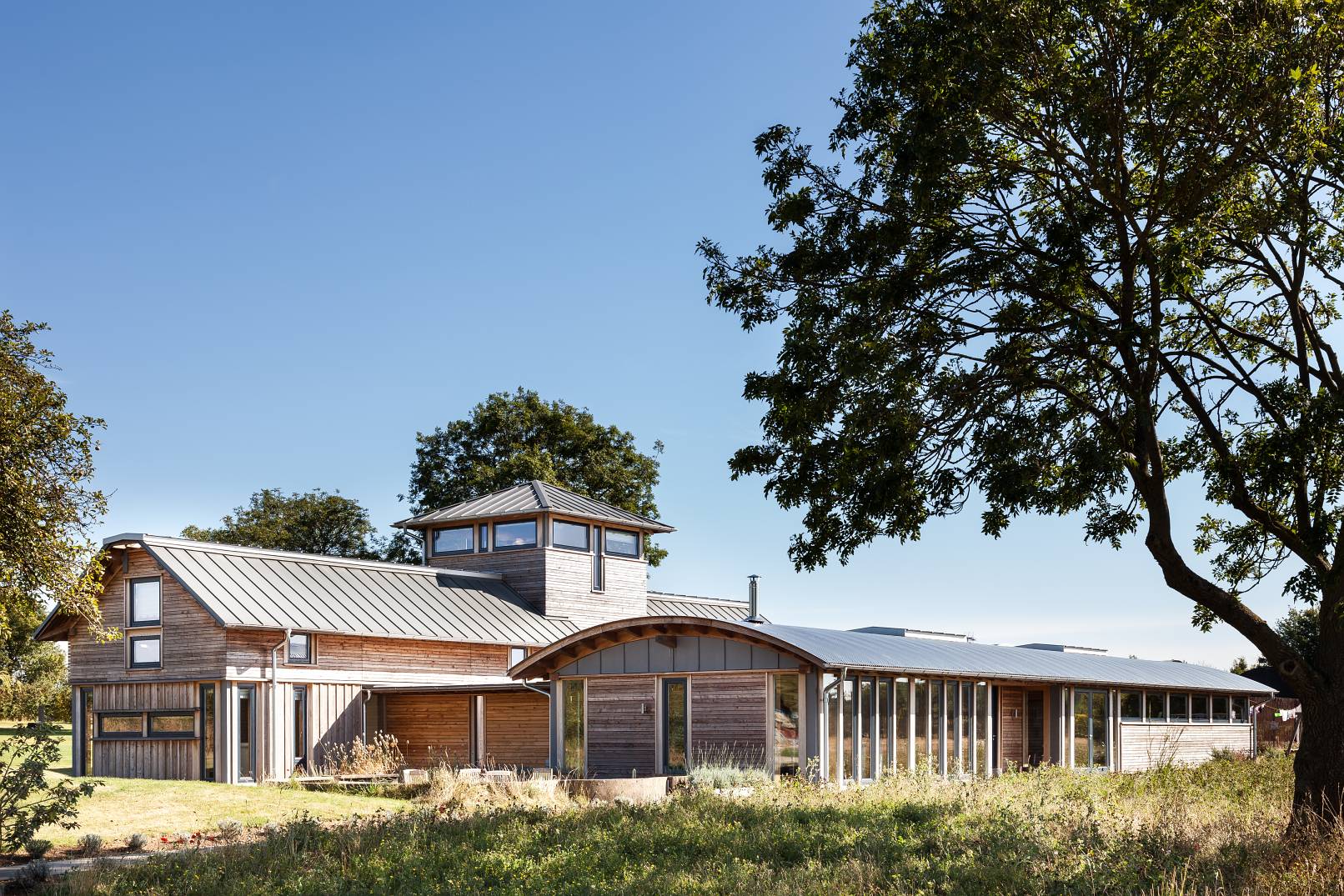 Image By : Timber Design
View the complete gallery
Share your Thoughts!