Stunning Beautiful Home With Open-Concept Kitchen And Stone Decorations
Stunning contemporary home with beautiful stone wall decoration is interesting because it will show its natural exterior accent. Stone will create particular design that is textured on the wall. It is also available in many features and colors. From the dark stone decoration into the light ones. You can choose the design according to your home concept. The Charles Cunniffe Architects created a house project with the addition of cladding by using the natural stone.
They conducted the Wrights Road House that has location in Aspen, Colorado, USA. This house is used several materials to get the construction done. Wide and tall glass windows and doors are also built in this house. This will allow the residents to enjoy the breathtaking mountain view from inside of the house.
The terrace is always waiting to accompany you to get relax at the outside. Wooden furniture lie there so that you can have a sit comfortably. Stone exterior walls are constructed at the front side of the house.
Modern living room looks so cozy with amazing natural mountain scenery. Wide glass windows with no frame let you to see the landscape clearly. Modern fireplace is built in this room to give warmth for whoever sit there. White sofa balances the design so that the room is not only to be filled with dark colors. Patterned pillows complete the coziness of the sofa. In this house, there is also wooden staircase with steel railing. This staircase will lead you into the second floor in curvy shape.
Hanging lamp decorations are another room accessories that we should notice. This is because its hanging lamps are artistic and make the room looks even more stylish. Two round hanging lamps decorate above the kitchen. At the private bedroom, there is also single chandelier that will amaze you. This house with stone cladding exterior walls has so many of amazing designs that will inspire you.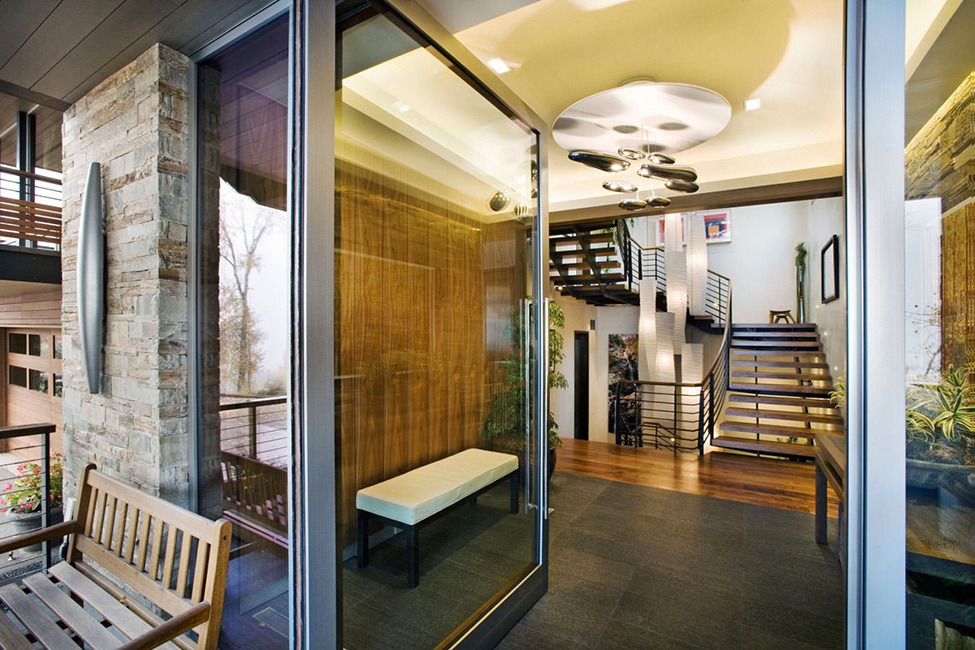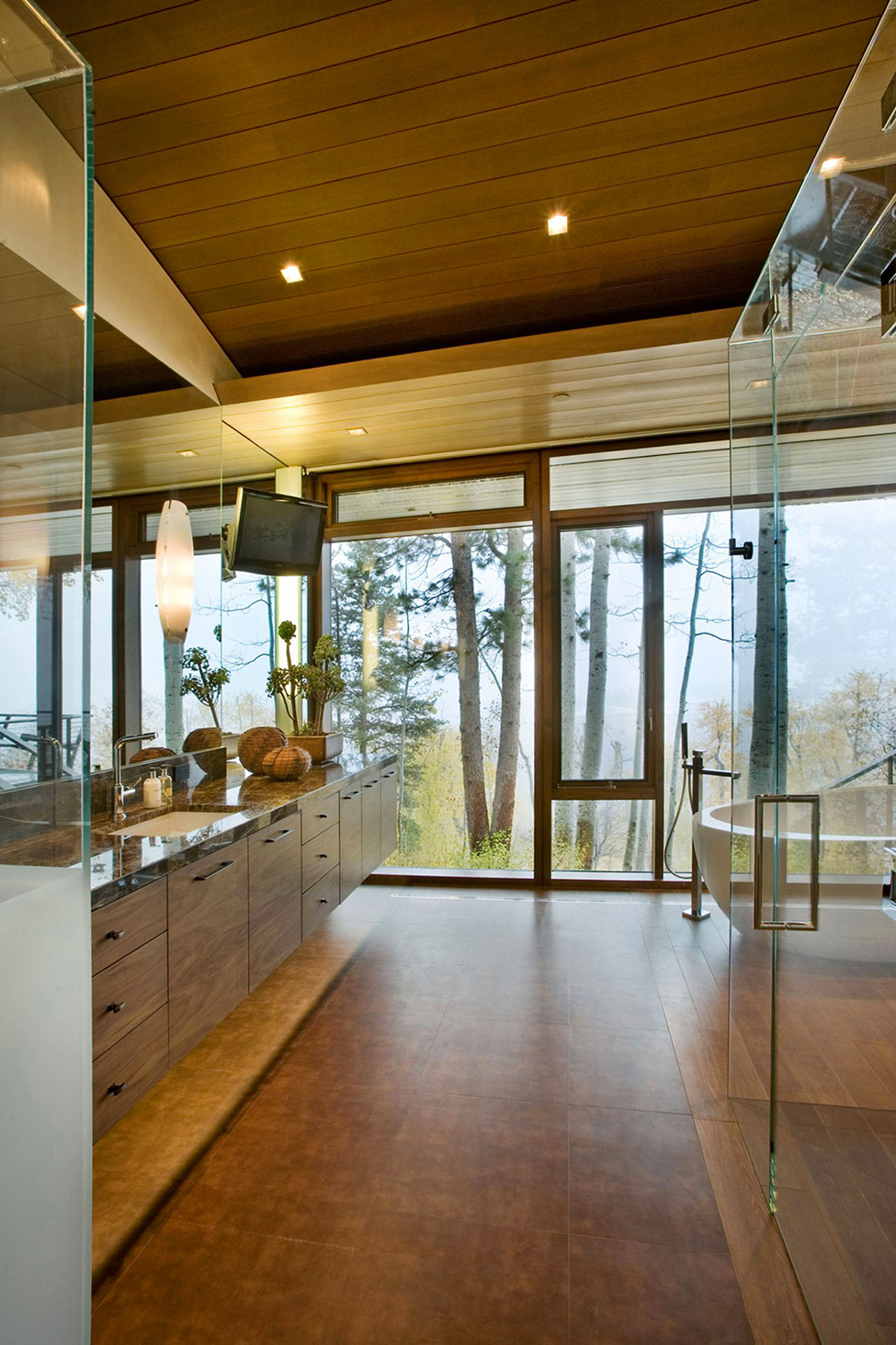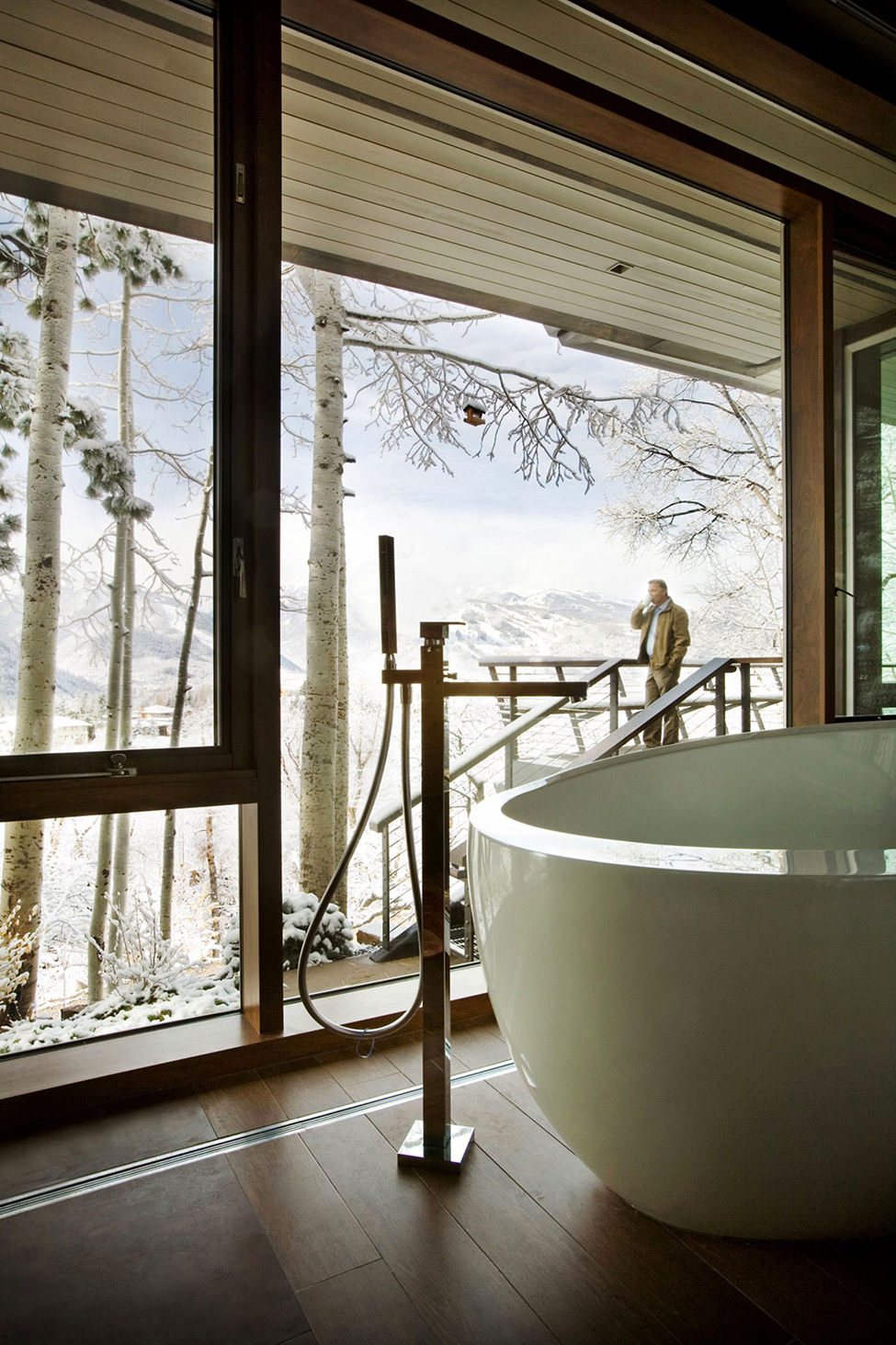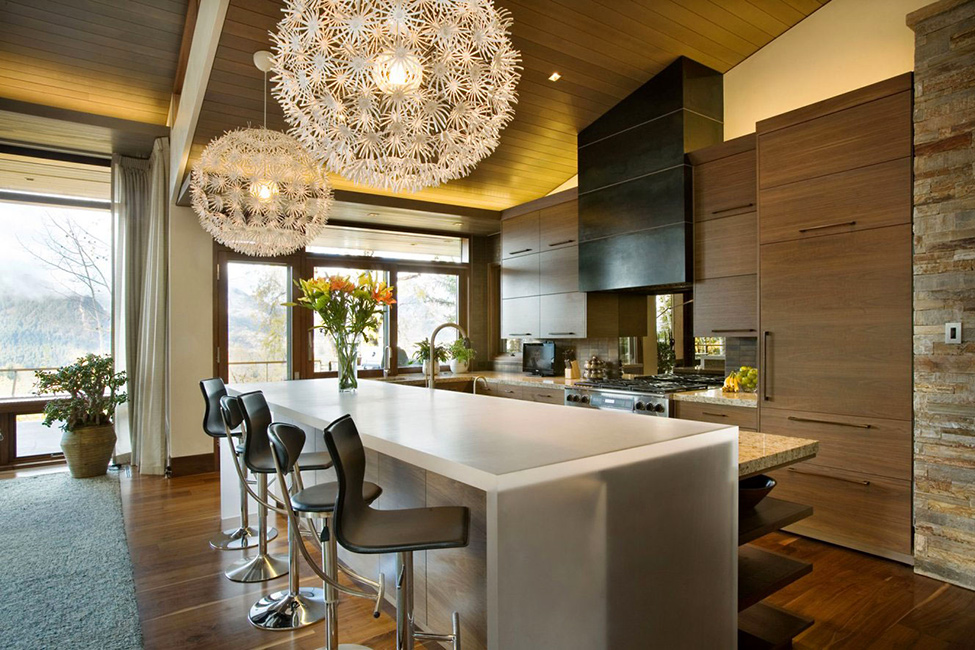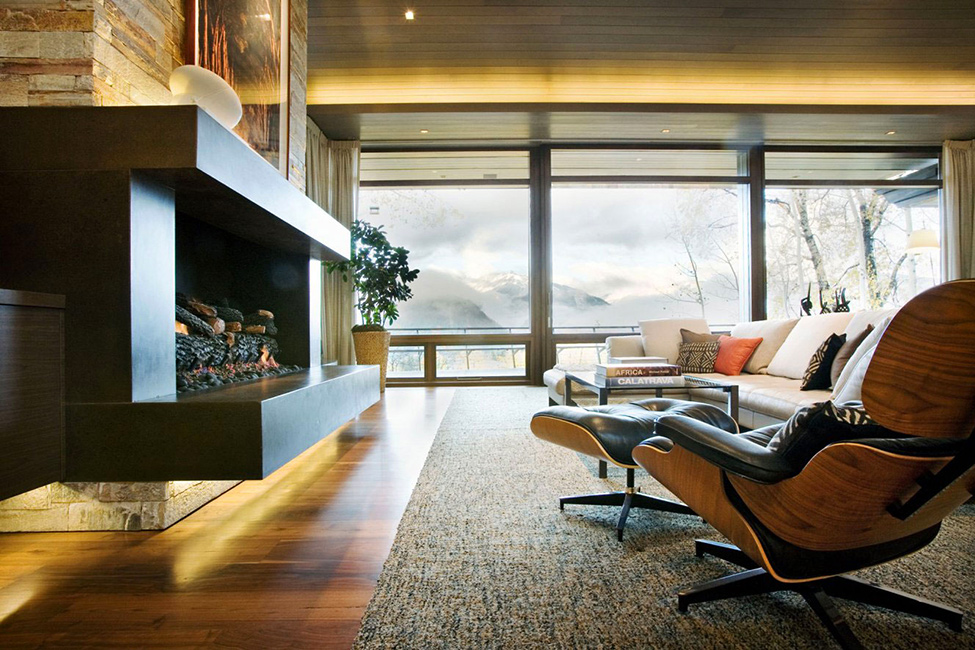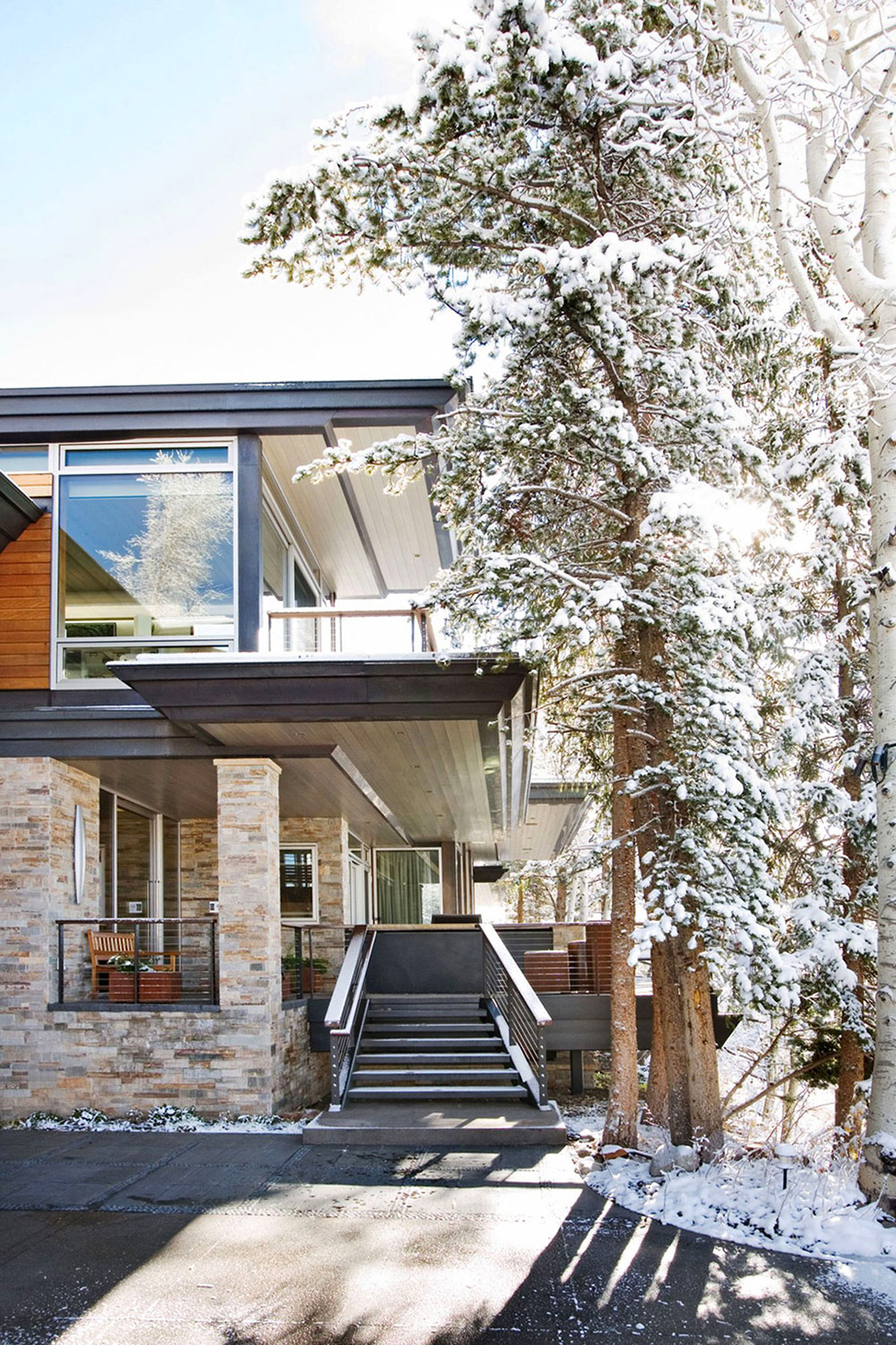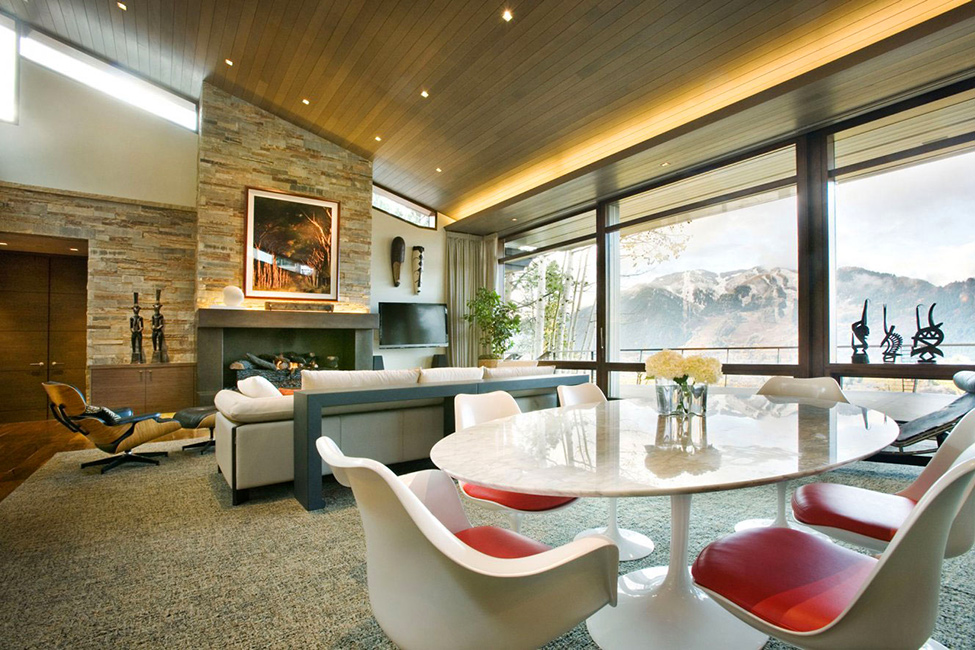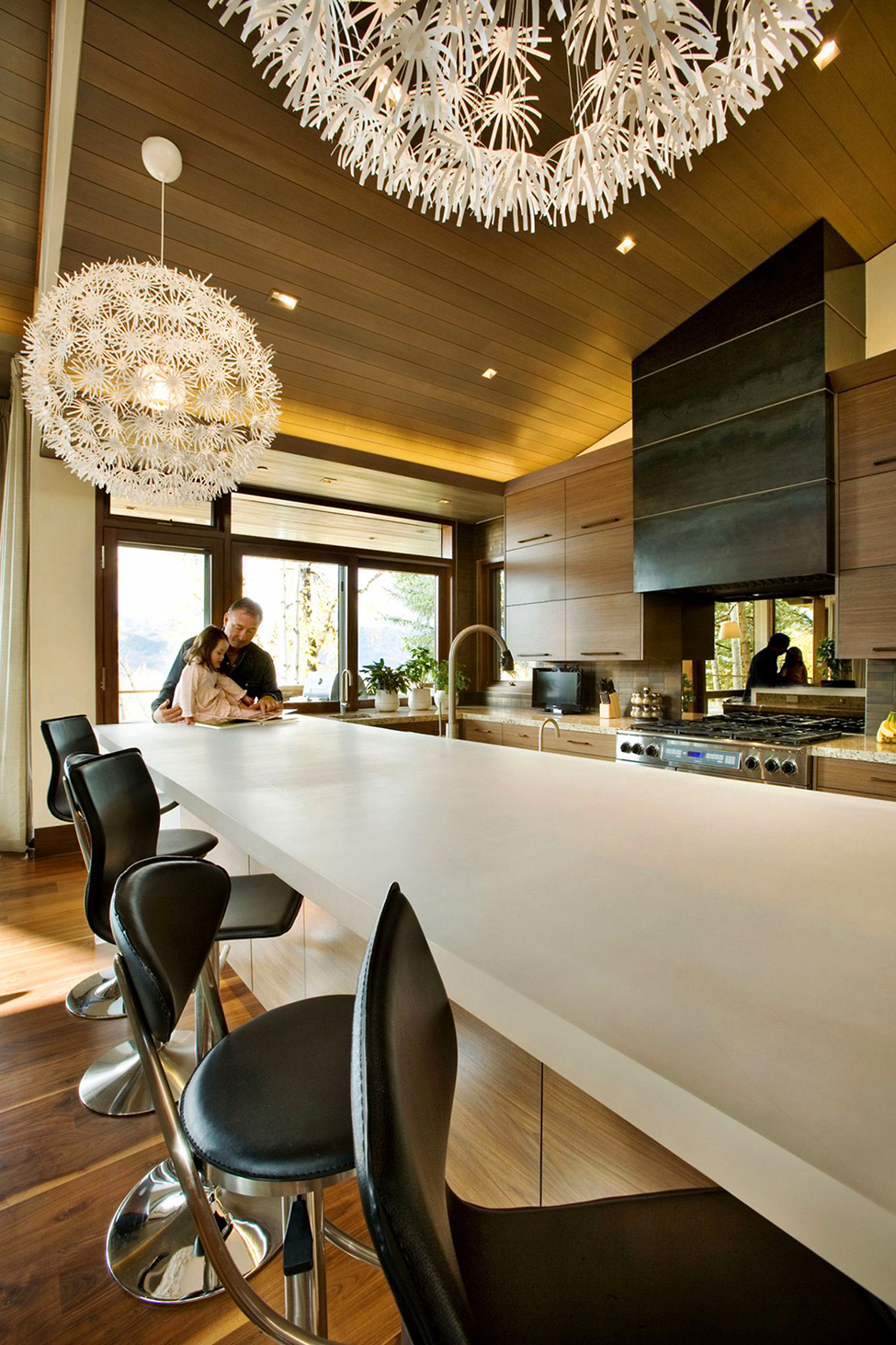 View the complete gallery
Share your Thoughts!