Simple Bungalow Interior Design With A Spacious Modern Twist
The following bungalow interior design is the result of a building remodeling done by the Whitten Dunn Architects. The building has been quite old since it has been there since the 1940s. However, after major remodeling, it looks as good as the new one.
The bungalow is located in California. The main idea is to sustain the classical feeling brought by the building and combine it with today's contemporaries. Wooden materials are much employed in this particular building to give natural impression.
Let's take a look at the living room. The bungalow interior design ideas use laminated wood floor in the living room. It is accompanied with the traditional fireplace. On top of the fireplace, we can find a wall decoration in the form of hanging rug. Next to it, there is a transparent glass wall as covered by modern draperies. The opaque wall dividing the living and the dining has several square holes which could be utilized to place room decorations.
When we move to the kitchen, we can see that it uses the combination between wooden furniture painted in brown and white surface. The stove is covered with brown woods. Meanwhile the kitchen counters have white color. It has galley shape where the counters are placed facing one another. The dining room, however is made out of wood and accompanied with wooden dining tables. Integrated within the wall, we can find large bookshelf next to the dining set.
Each bedroom is equipped with modern bathroom. The bedroom and bathroom is separated with frosted glass wall integrated within the sliding doors. Each bathroom has a simple design. It combines the concrete wall with white ceramic wall. The shower box, however, is decorated with marine blue ceramic tile. We could also find towel rack above the toilet. This one of the best modern bungalow interior design ideas shows that the old building can be renewed with some efforts.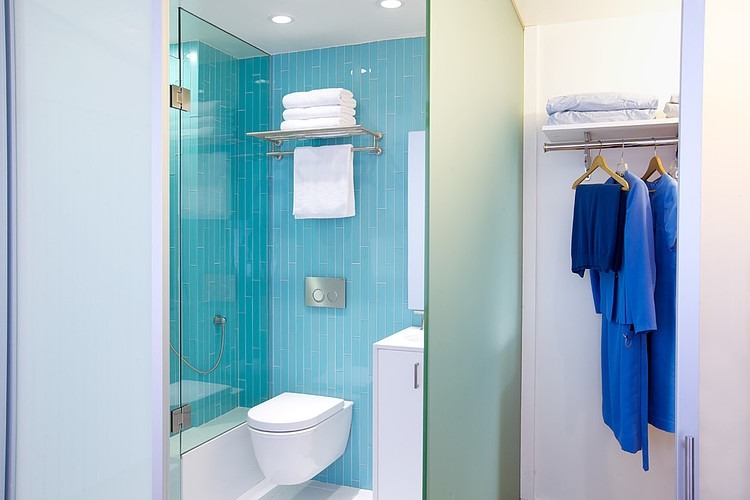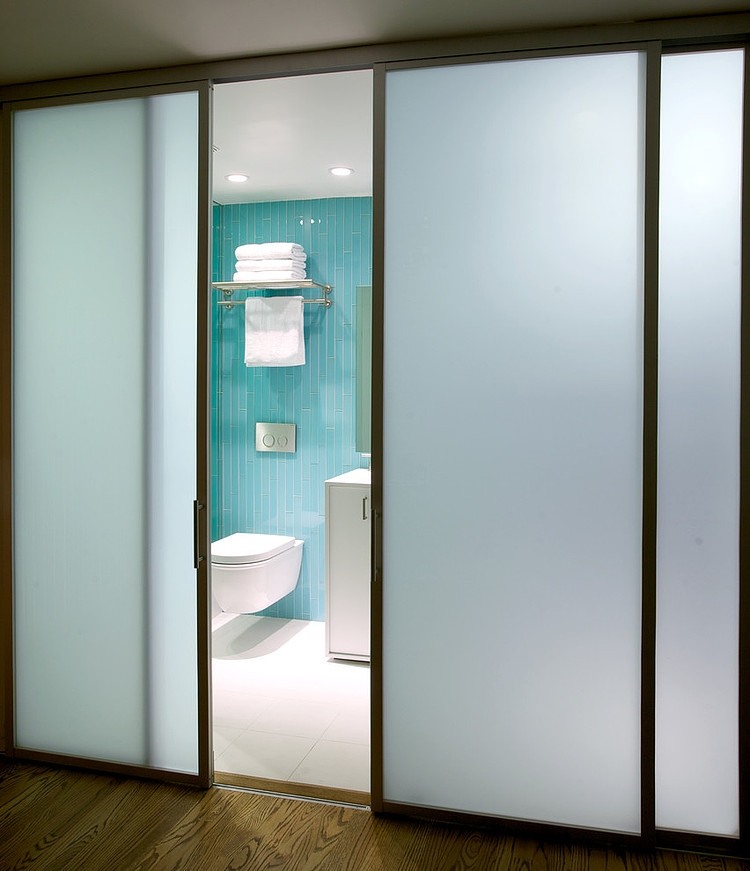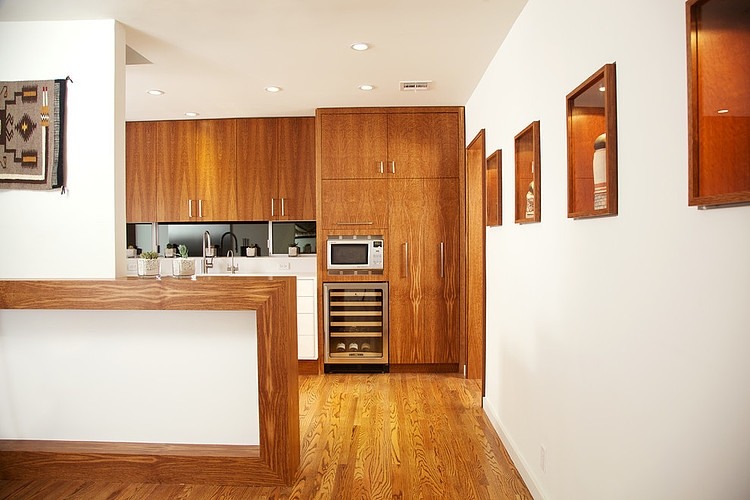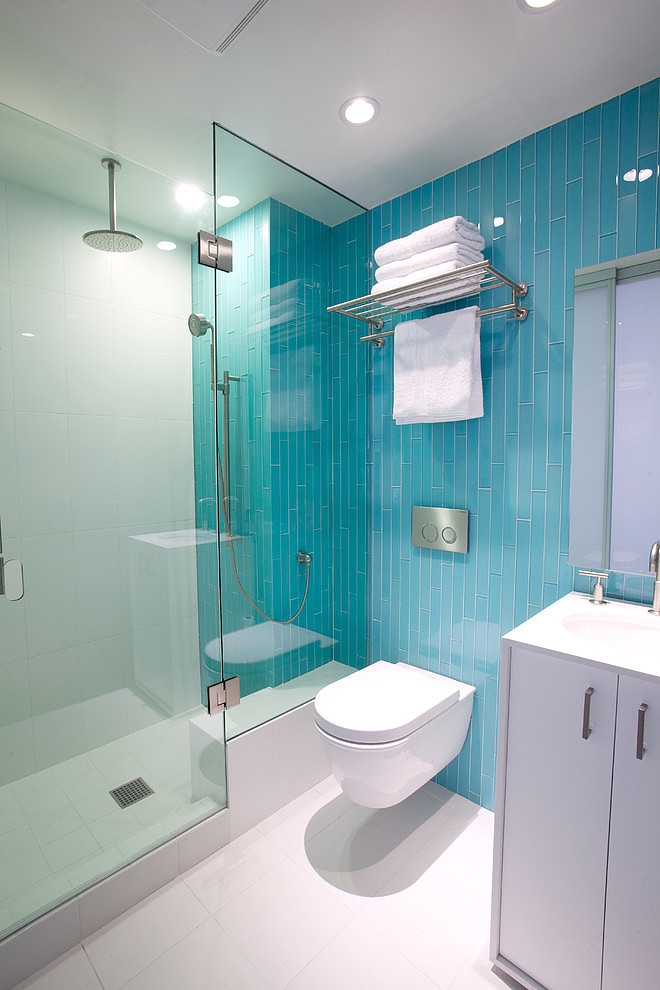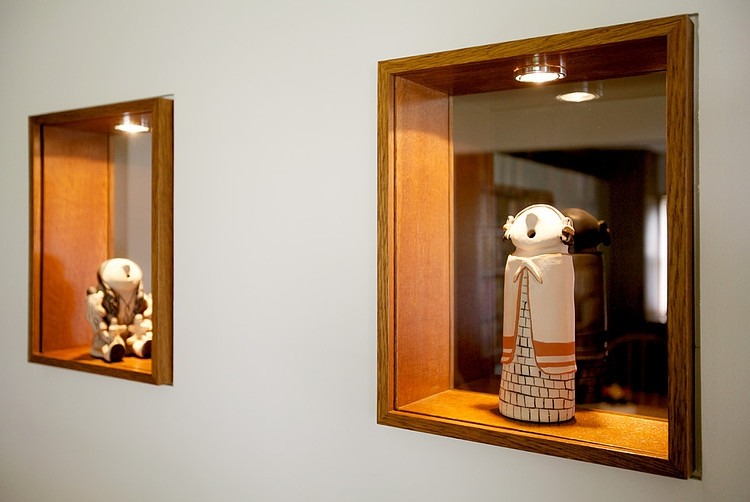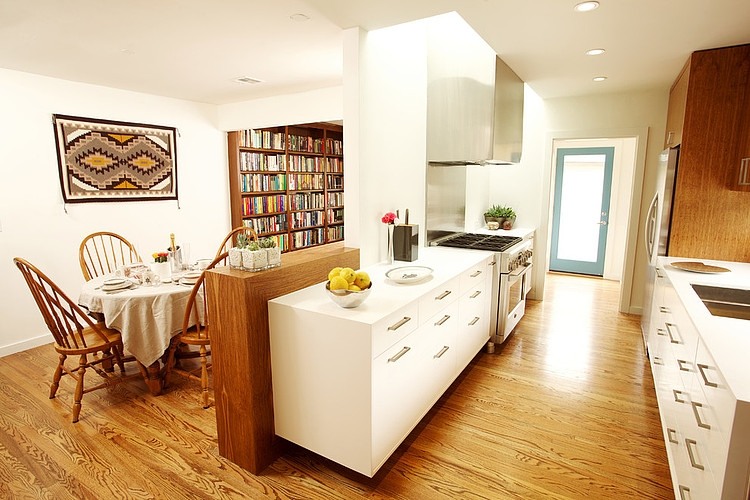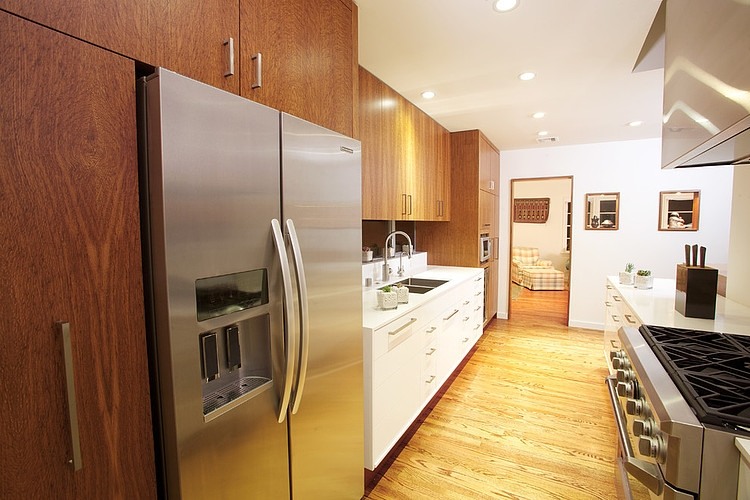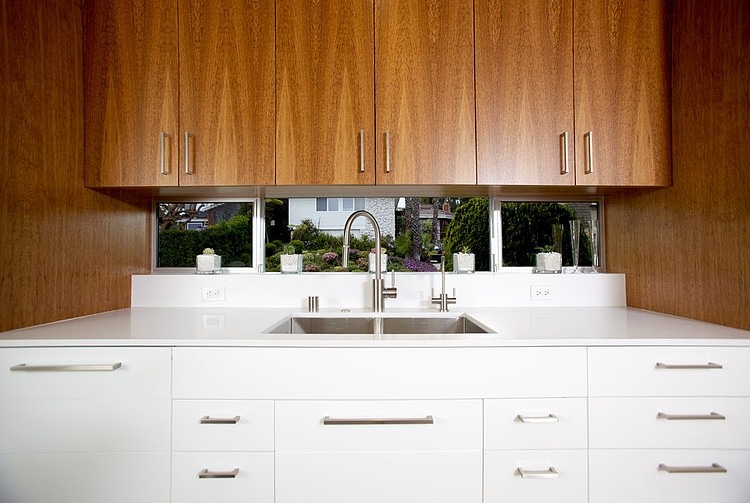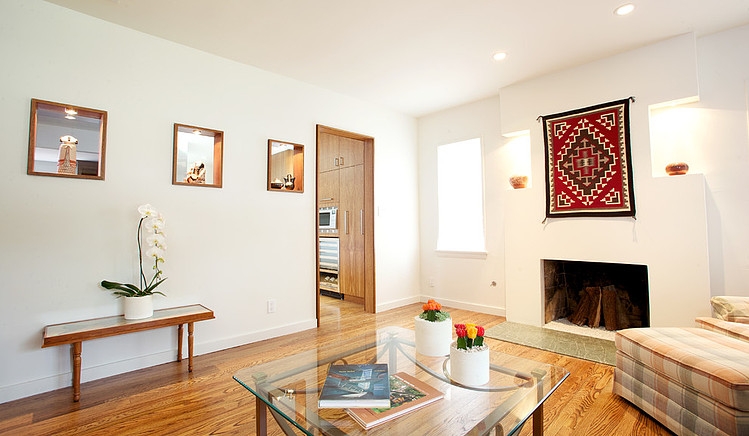 View the complete gallery
Share your Thoughts!