Charming Modern House With Beautiful Courtyard And Structures
A modern house with a beautiful courtyard can give us a sense of welcoming atmosphere every time we go home to seek for comfort. The courtyard also can show or strengthen the personality of the house since it is the first thing that we will see from a stunning house. The courtyard also can become the place to play or having a barbecue party with your family and friends. Therefore organizing a great courtyard is important to get a perfect house environment.
An admirable model of beautiful courtyard gardens can be seen on a house that is located in New Canaan, Connecticut, USA. This modern house is a beautiful upshot of the New Canaan Residence that has been done by an architectural studio of Specht Harpman.
At least 6,000 square foot of lot is used by this house which is completely built in 2010. Thanks to that spacious lot, this house can have a garden on its courtyard that even is bigger than the house itself.
Actually the courtyard is quite simple. It has neat garden design by implementing concrete path that crosses along the courtyard and slice it from the main entrance of the house area through the house facade.
In the middle of the courtyard garden, there is one and only big trees that grows inside the courtyard. However the house lot is already surrounded by lush vegetation and dense woods, so a single tree inside the courtyard is enough to give an accent while the sun shade is already provided by the woods surround it.
The courtyard has concrete walls that serve as divider between the house lot and the dense woods surround it. Some parts of the concrete walls are as high as the building wall, while some parts of them are quite short. Along these concrete walls, there are so many shrubs planted neatly and in a good row. Some shrubs also make a scene near the house facade that adorns this beautiful small courtyard gardens for a modern house.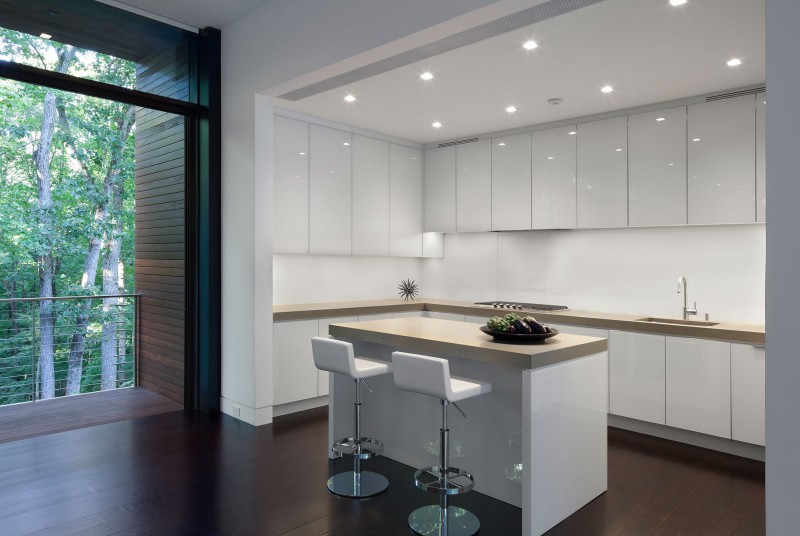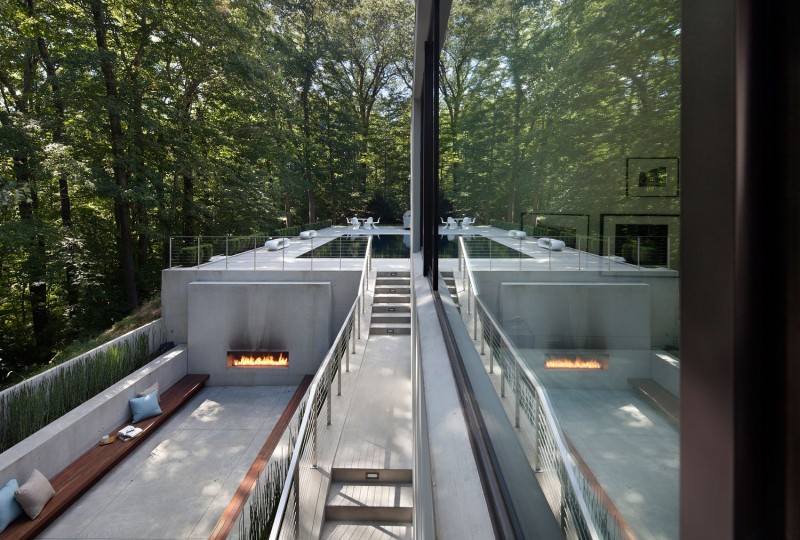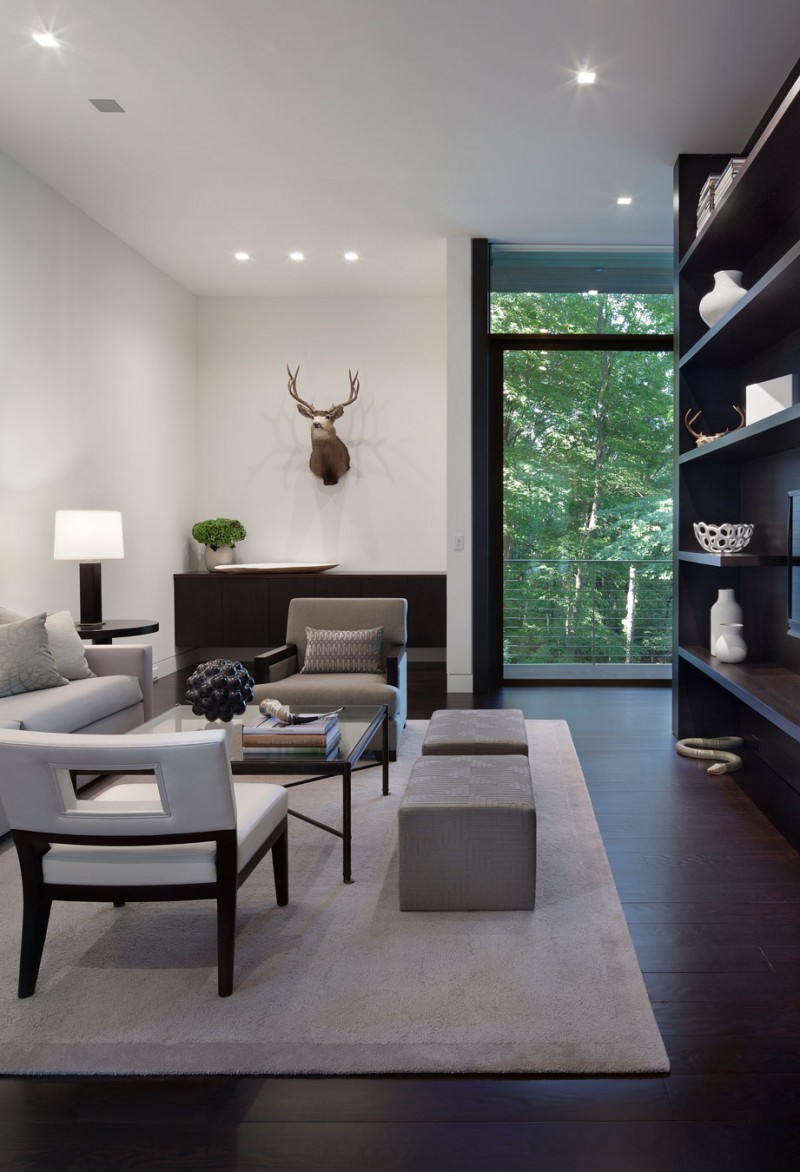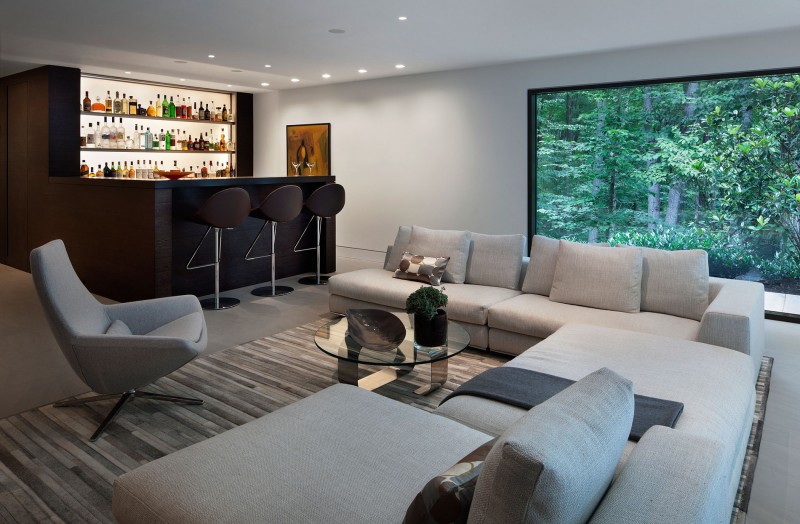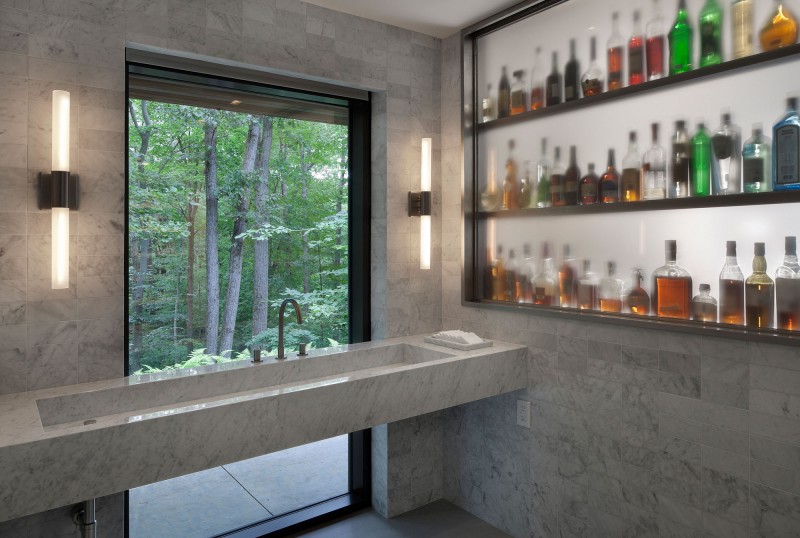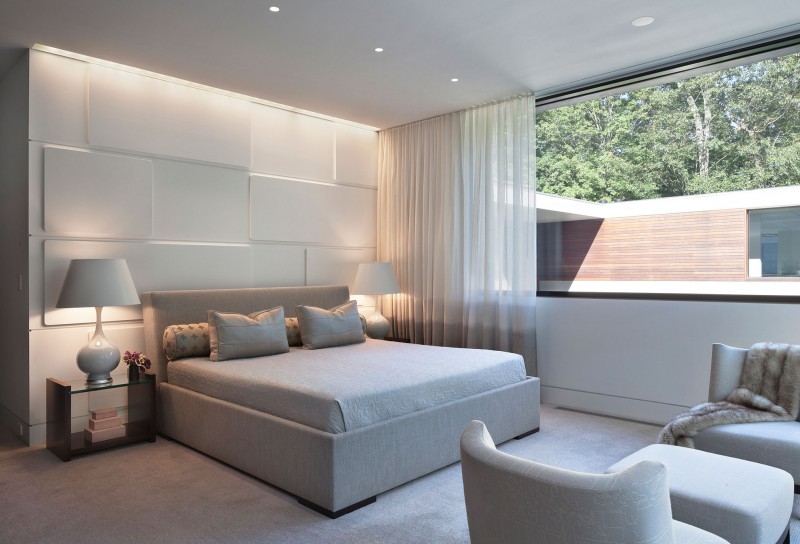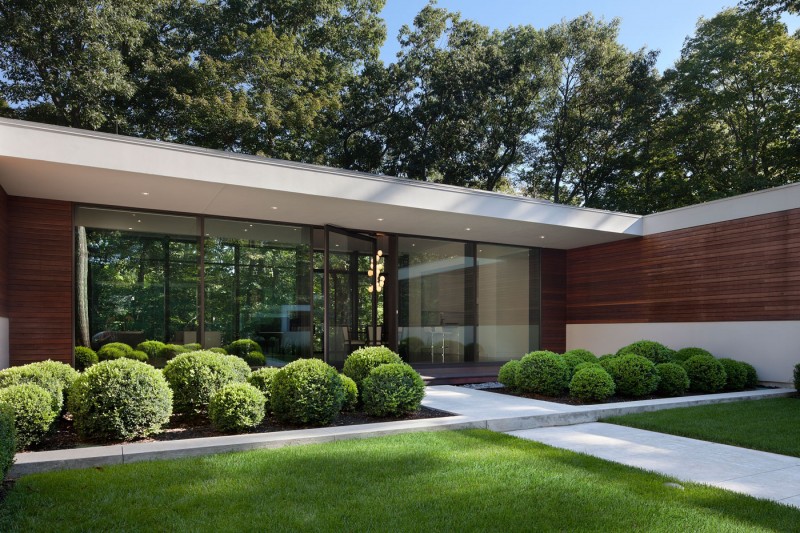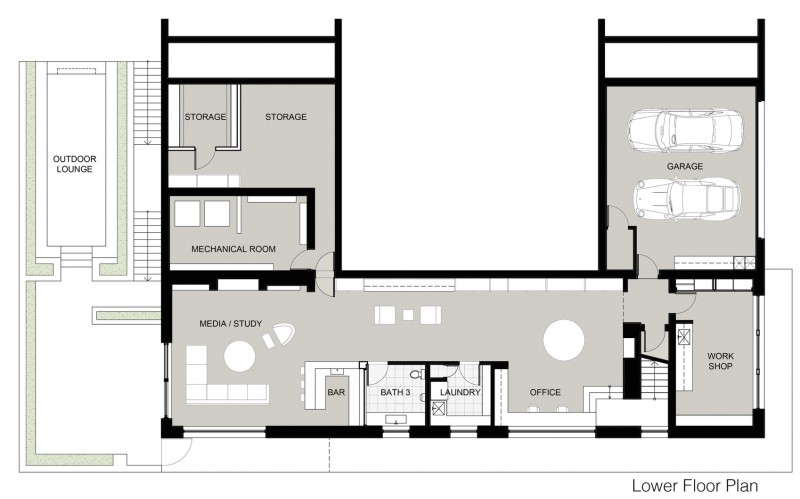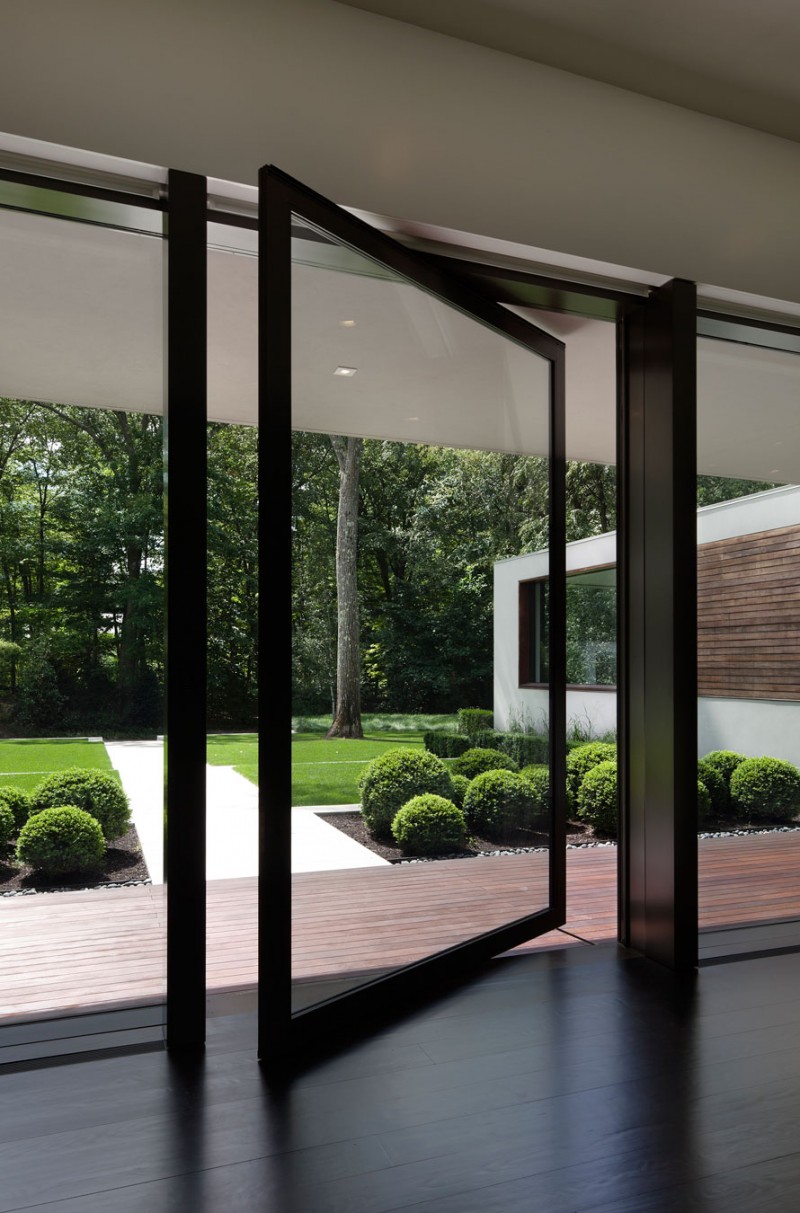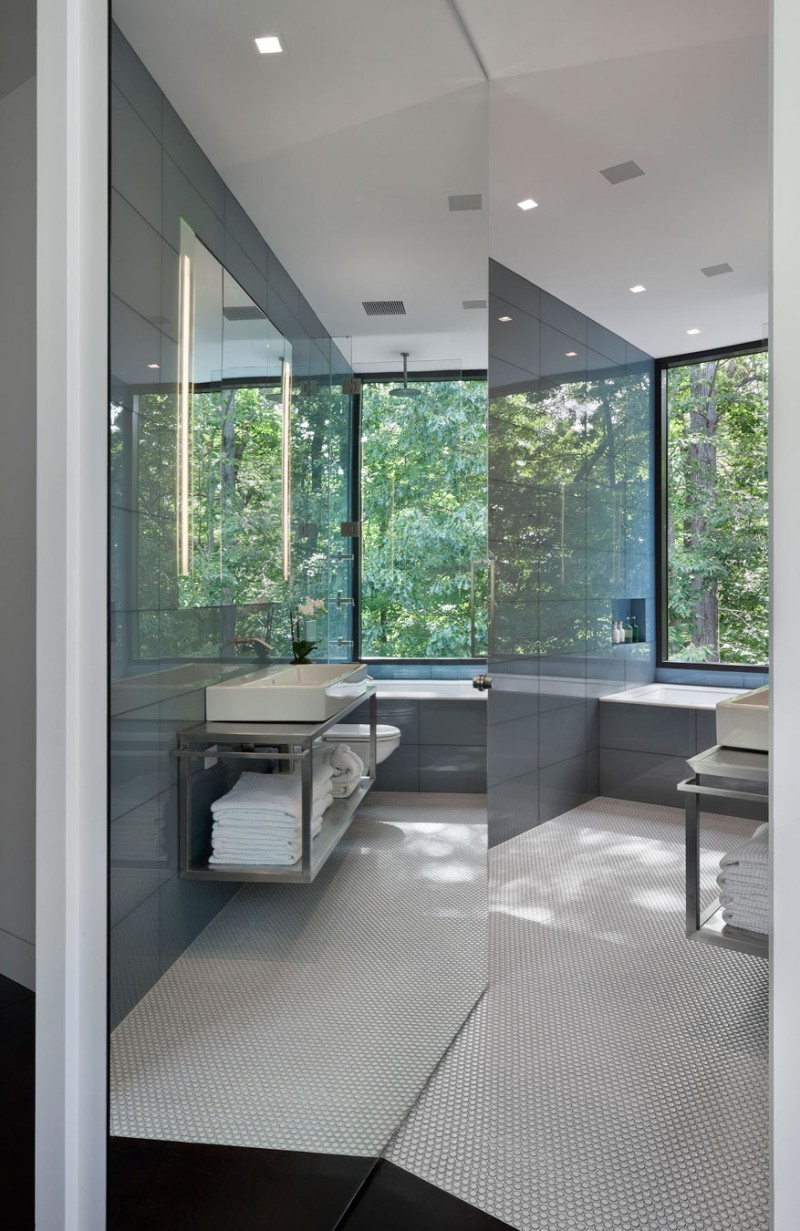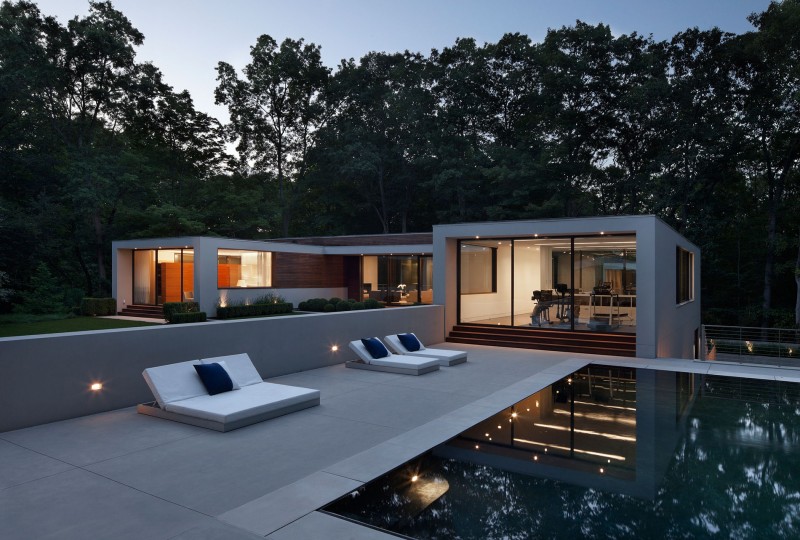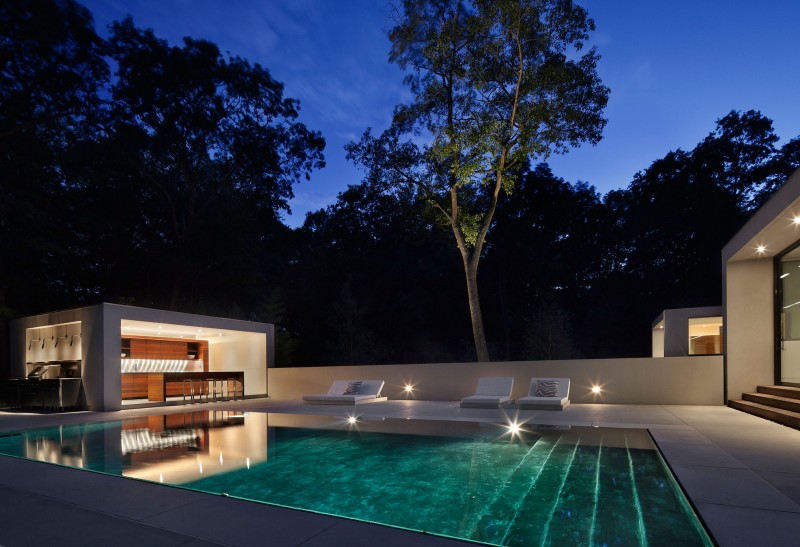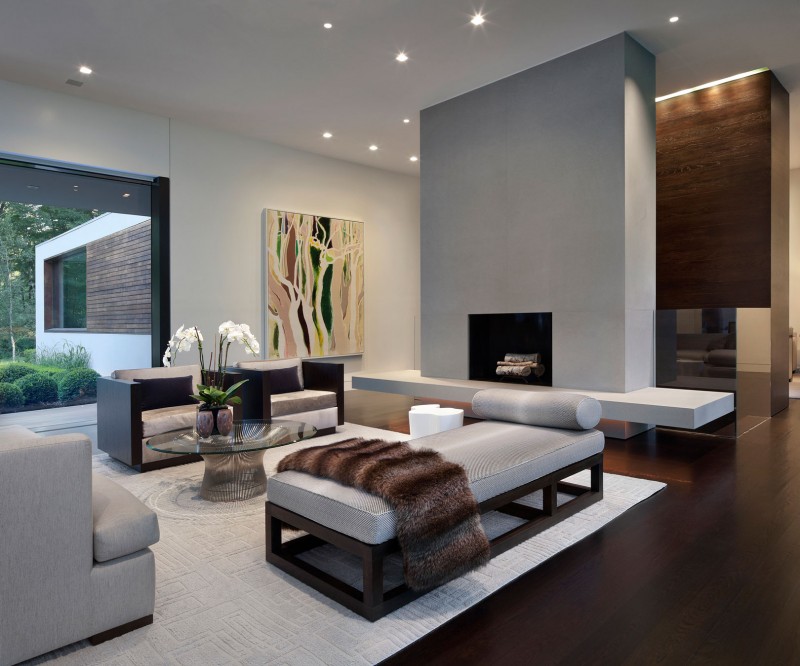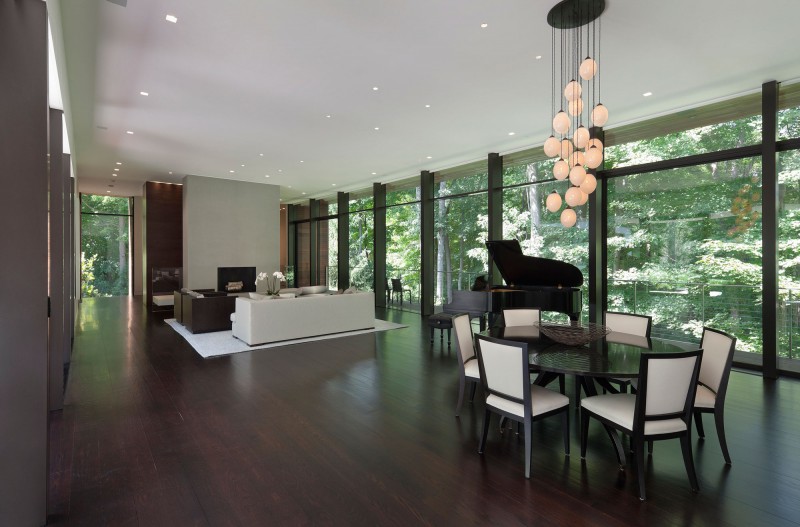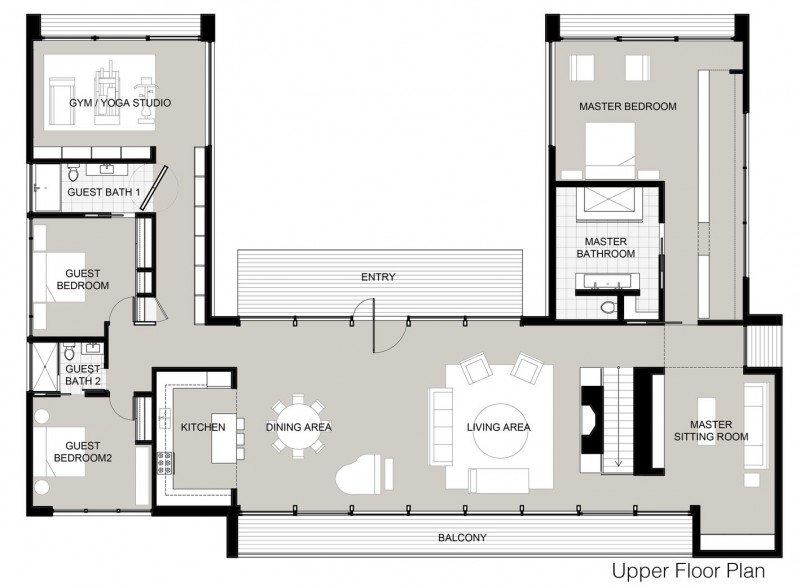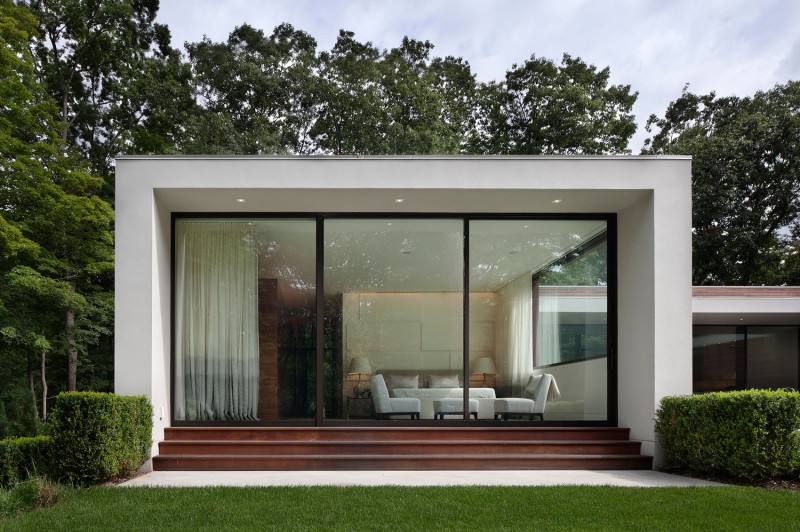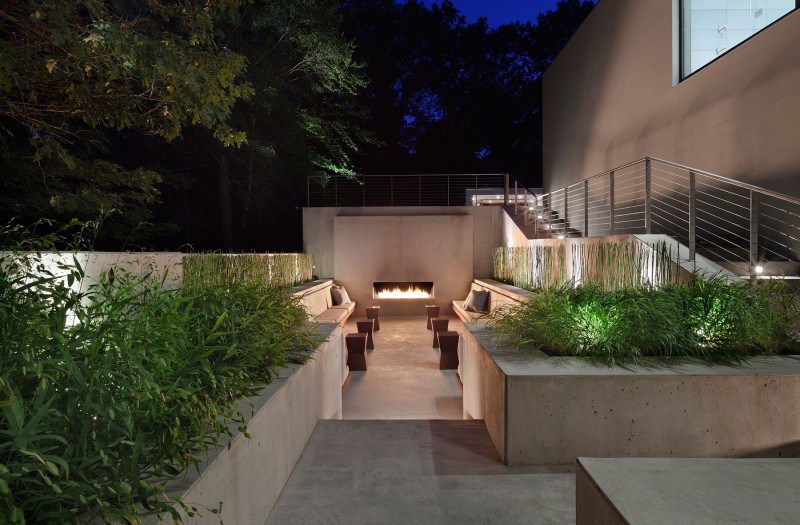 Image By : Specht Harpman
View the complete gallery
Share your Thoughts!