Stylish Contemporary Prefab House With Industrial Wooden Furniture
The pale exterior color wraps this contemporary prefab house which has elegant modern design. Stair entry is very minimalist with stylish steel handrail and strong cement treads. In front side there is two slots that used for mini garden and filled with small plants. Beside it the car can be parked under the solid roof on the modular carport. It is also designed with some glass windows in the first floor and second floor.
The back side is used for private spaces that furnished with wooden chairs and wooden table. Some garden lamps also make the house glow in the night and make the romantic nuance. The outdoor terrace is very free without pergola above it and the ground is decorated with long lines made of cement.
Marina Rubina and Giedre Miller made the contemporary prefab house plans that have modern interior and exterior adornments. Come to see the interior side that looks luxurious with thee clear white wall and ceiling color. The futuristic hexagon pendant lamp is very plush here.
First time we can see is the wooden furniture which attached on the white wall. It is not only used for wall panel but also under it there are some drawers. Beside it the standing cupboard is equipped with black handle on each section.
The next room is cook room that embellished with almost sophisticated appliances. Bond kitchen cabinet on the wall is integrated with white standing cabinets. Contemporary dining set also arranged here to make the room stylish. On the middle of this house, the wooden chair set is very classy dark brown color.
To reach the second floor the designers created the fashionable staircase. It is decorated with wooden treads which look strong and steel welded handrail. The TV room also furnished with cushioned sofa with curved design and stylish armless chair beside it. The creative contemporary prefab floor plans produce great appearance.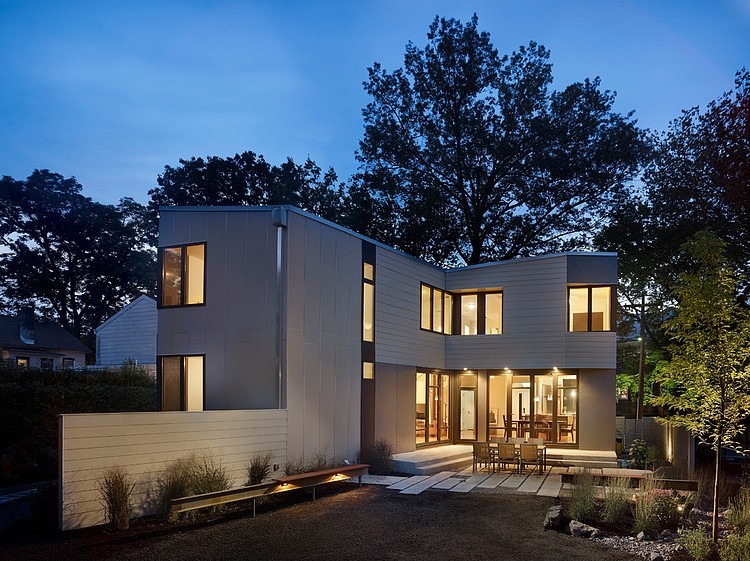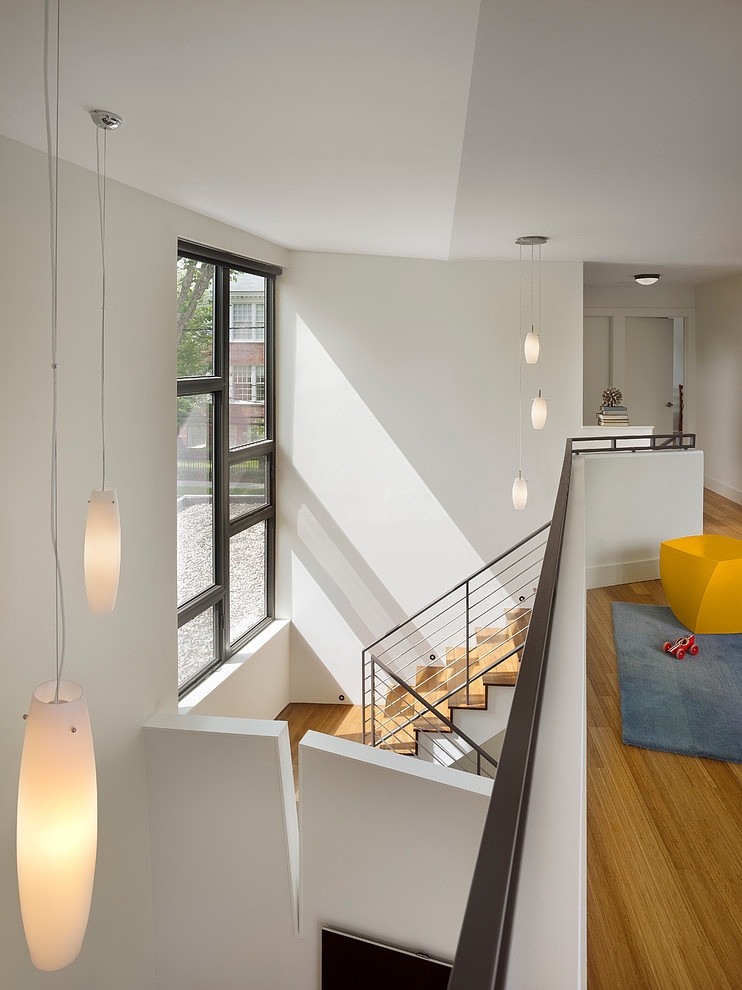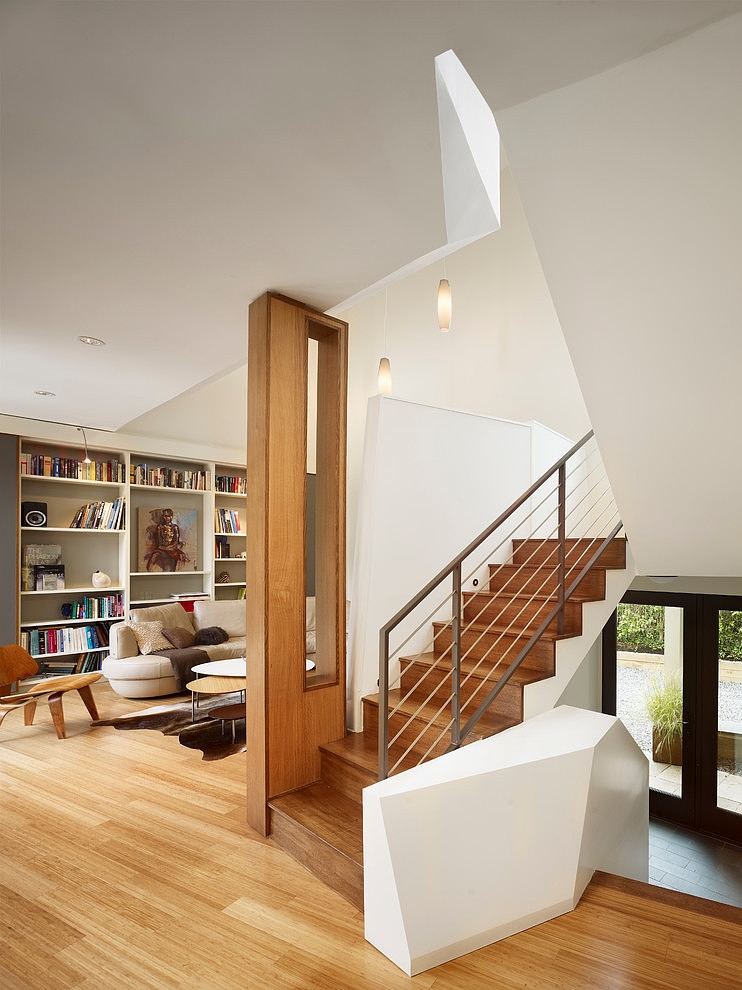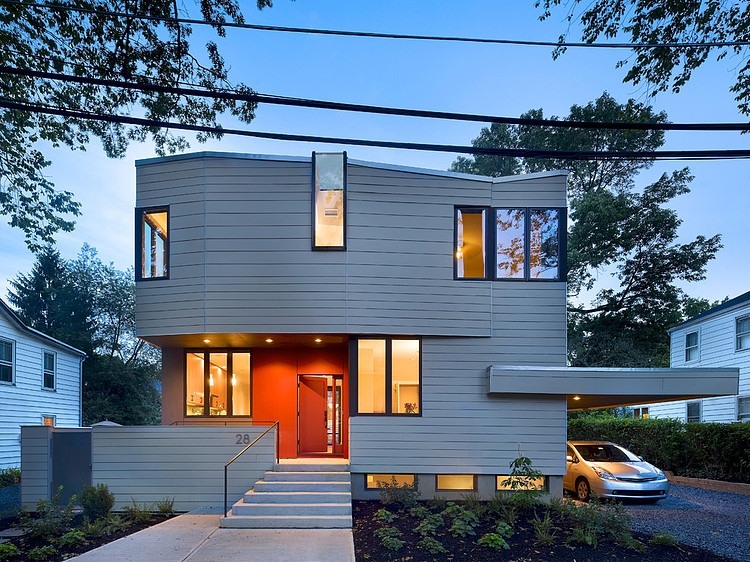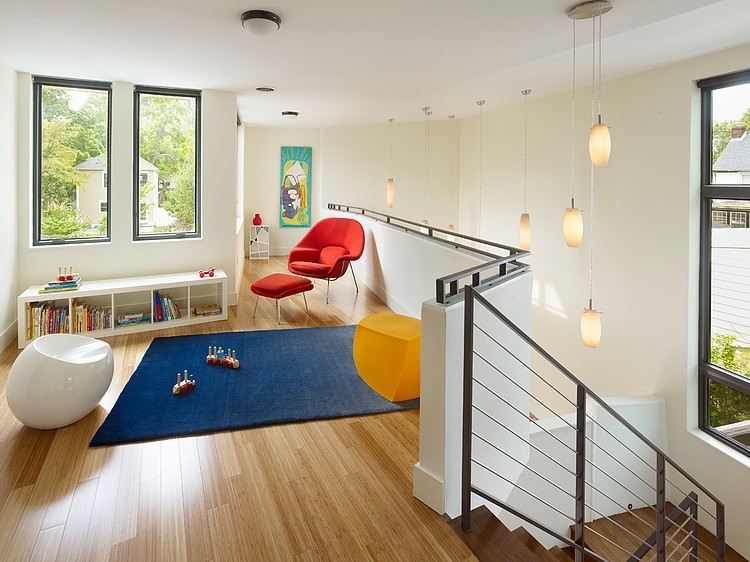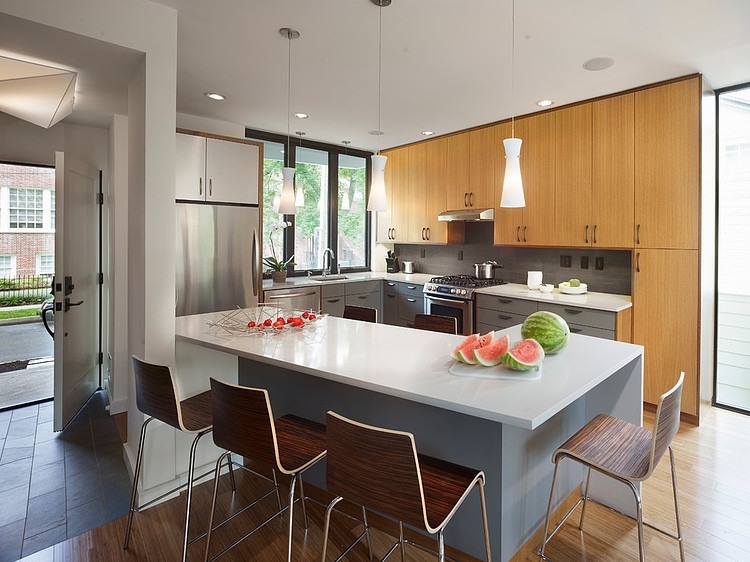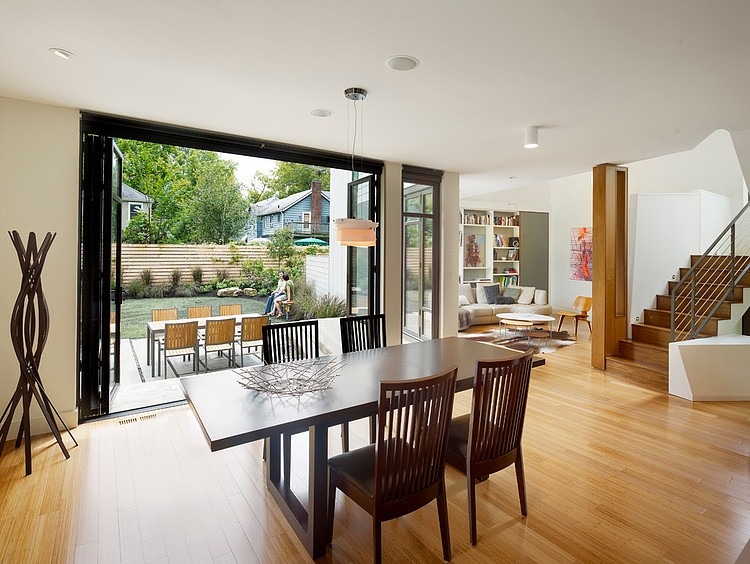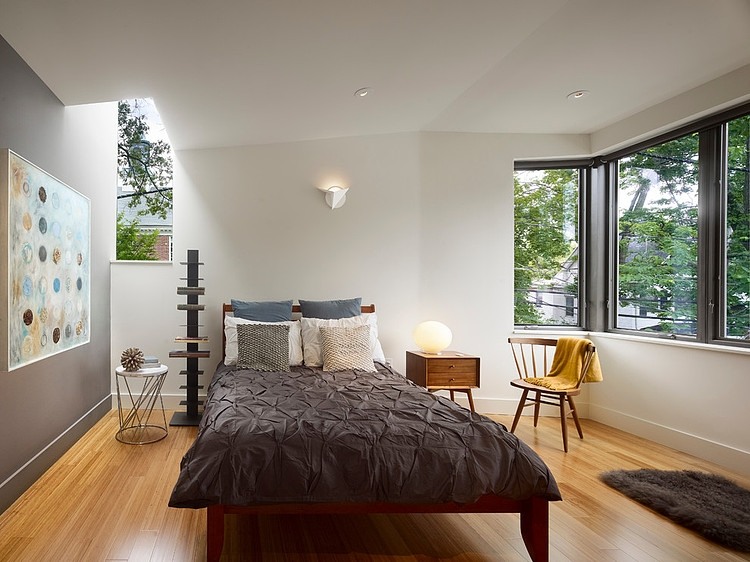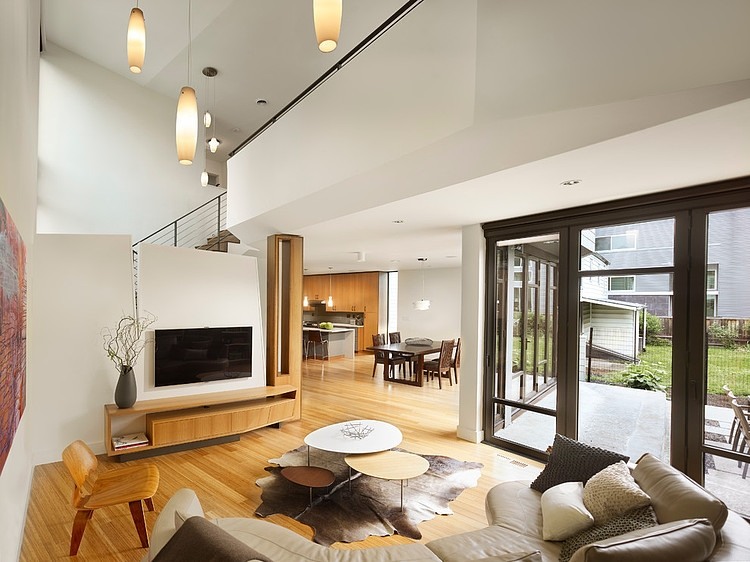 Image By : Marina Rubina
View the complete gallery
Share your Thoughts!