Beautiful Minimalist Cabins That Make Gorgeous Holiday Homes
The joy of beautiful living in an abandoned cabin that has been converted into a brand new renovated cabin can be felt in this cabin which is located in a suburb area of Orsieres, a town in Swiss. The old cabin can take a new breath of life with the help of a Swiss architectural company of called Savioz Fabrizzi Architectes. This gorgeous elegant cabin was designed under the project of Maison Boisset.
This beautiful cabin located on a sloped terrain of a mountain hill that is secluded and a little bit far from the nearby town. The combination of stone and also wooden materials is used in this cabin restoration. The stone foundation has been used to anchor the building in that slanted area. The stone foundation also rises up to the walls to serve as the first floor walls of this two story remodeled cabin.
The second story of this building is adorned with cantilevered balcony that has a stunning appearance with neatly cut wooden trellis. From this balcony a magical view of mountainous area with a little town in its hill can be enjoyed in comfort.
While the exterior view of this cabin is filled with rustic wood texture and rough stone texture. The interior design of this cabin has been beautifully decorated with a look of contemporary design. The bold line of interior with sleek design is incorporated. The color of the light blonde wood exposes a neat look with a warming tone.
The light blonde wooden color can be seen on its wooden walls, wooden parquet flooring, and also wooden ceiling. Even the furniture also employs that kind of wooden color scheme. So we can say that the inside of this remodeled cabin is all about neat wooden texture. The rusticity of the cabin exterior is suddenly disappeared when we step inside this cabin. The cabin renovation ideas applied in this project will give utter comfort inside a gorgeous cabin.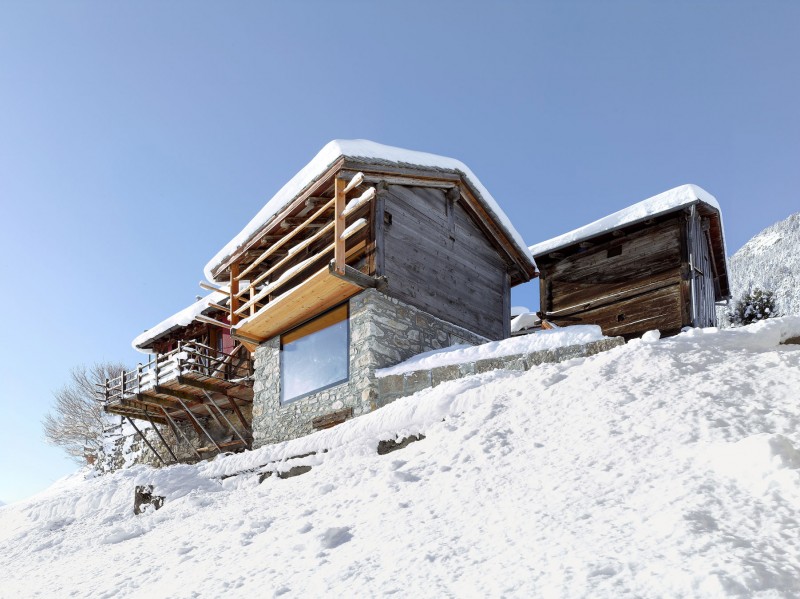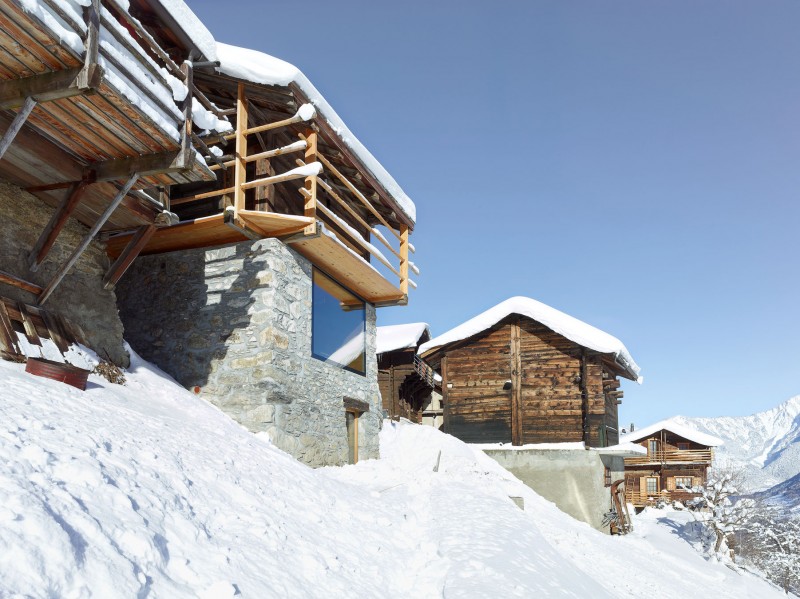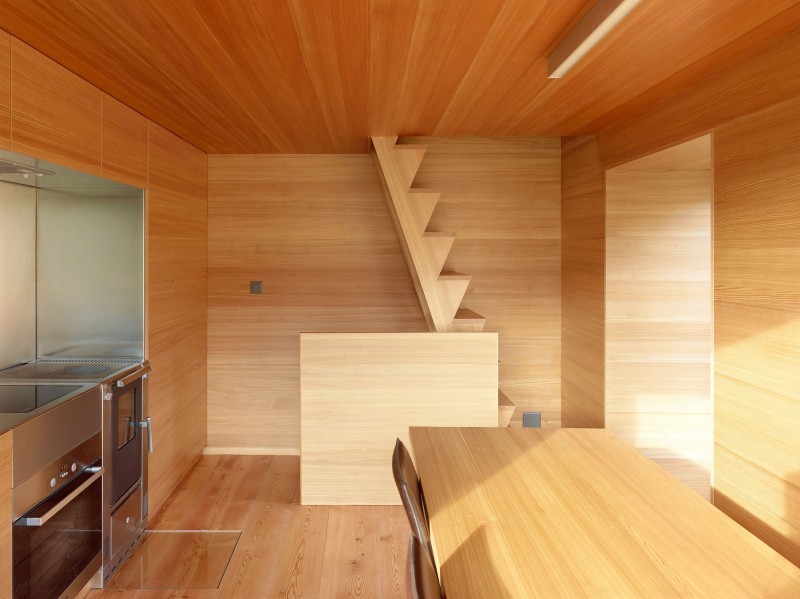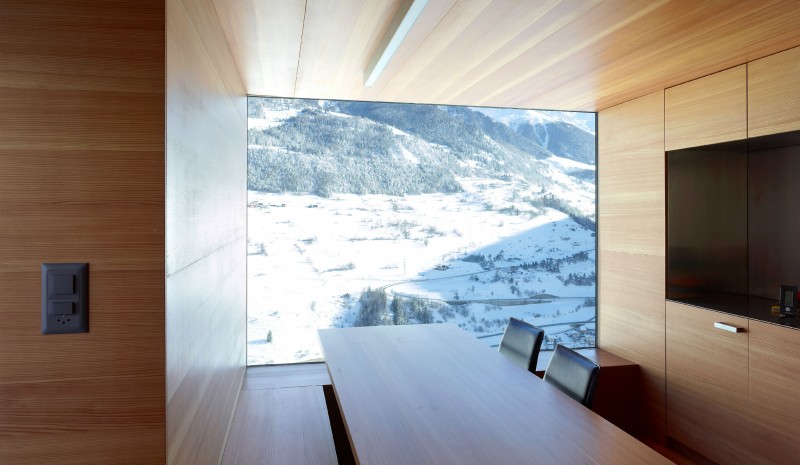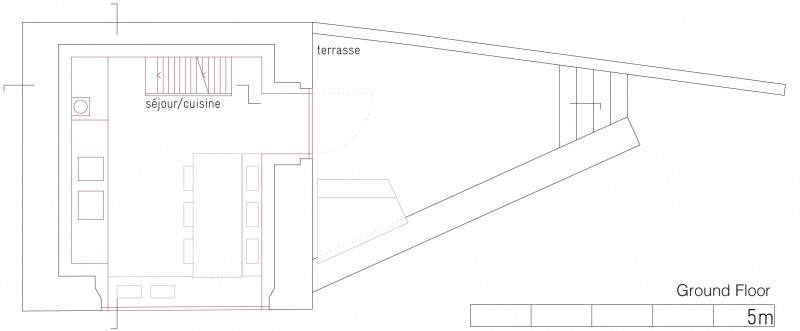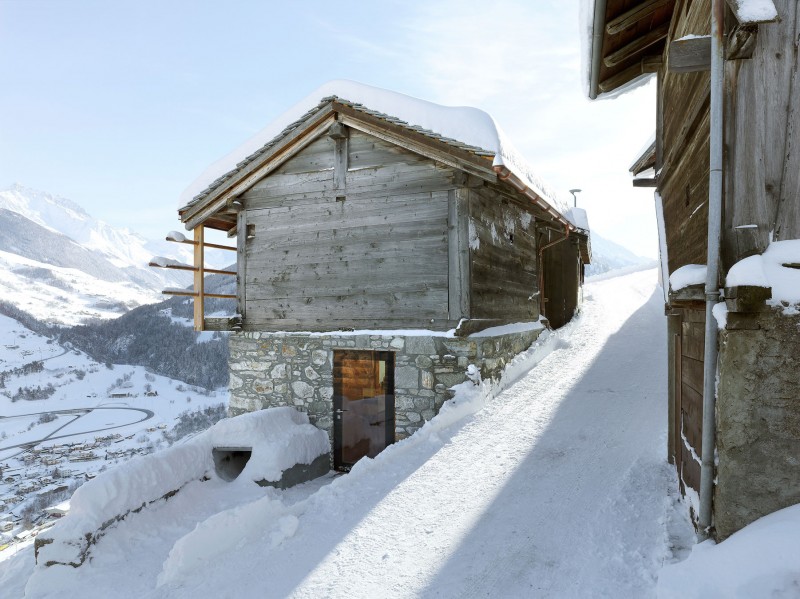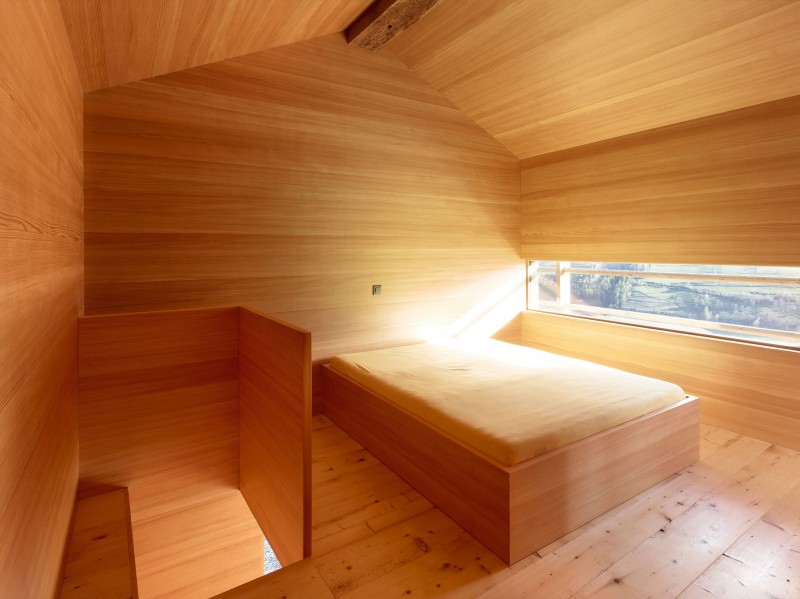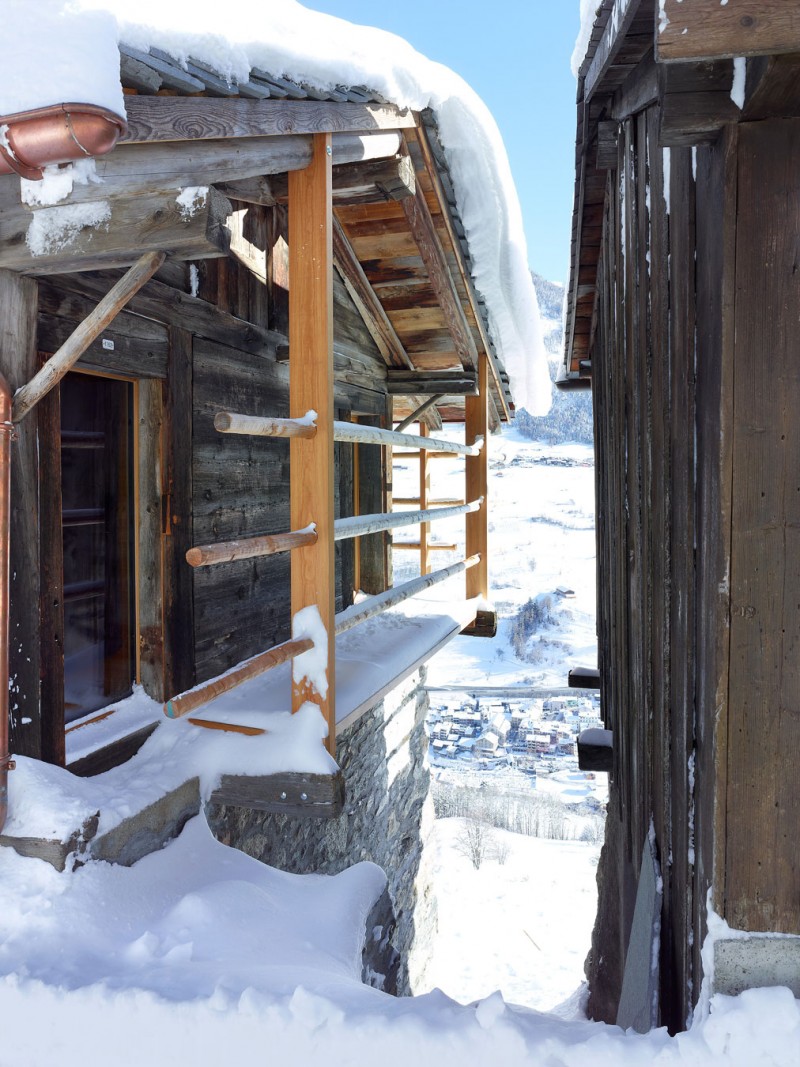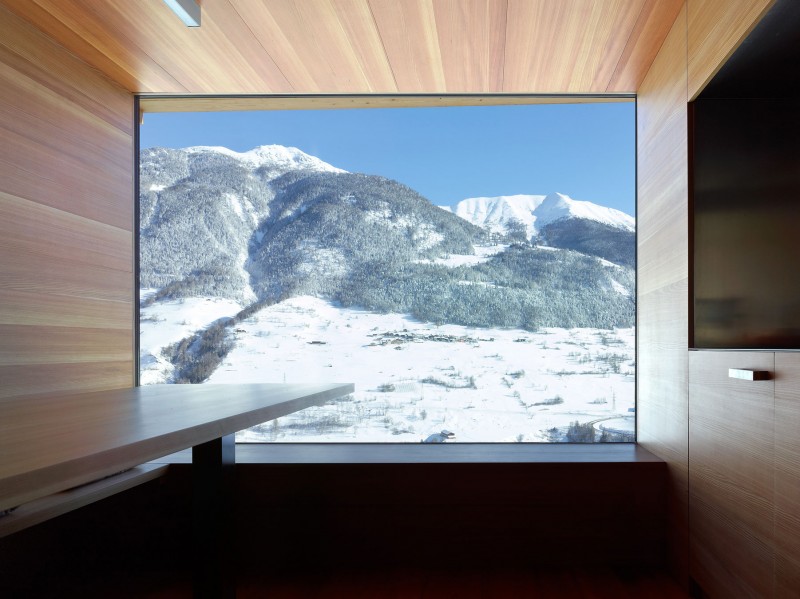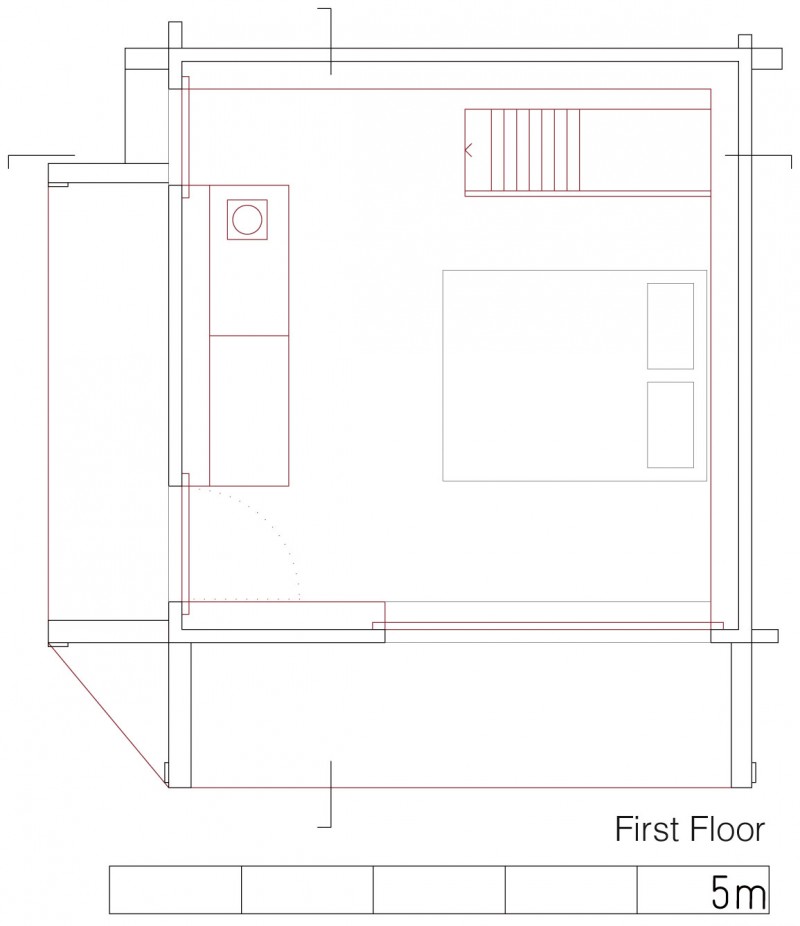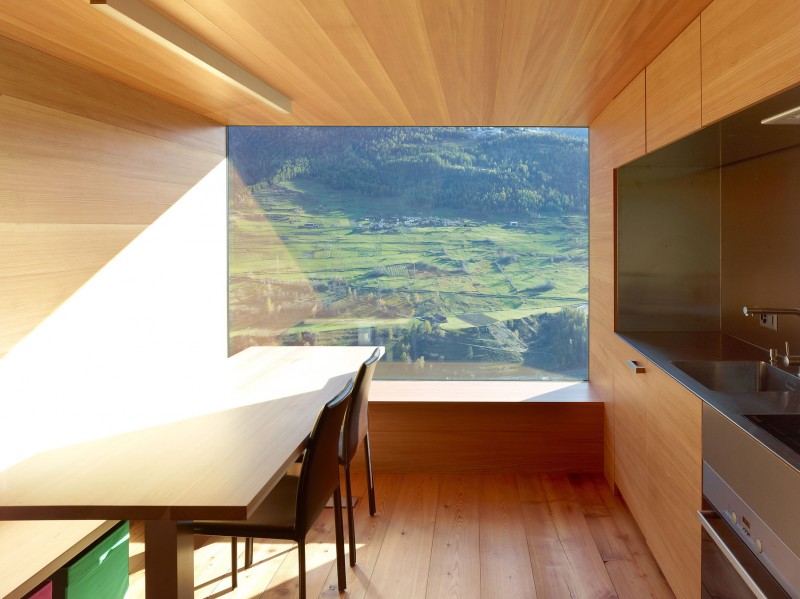 Image By : Savioz Fabrizzi Architectes
View the complete gallery
Share your Thoughts!