Elegant Black And White House In London By Bureau De Change Design Office
When looking at a black and white house that is located in London, UK, we will remind about HomeMade that was designed by Bureau de Change Design Office. This architect has envisioned this elegant home renovation in 2012 by combining white and black color accents as dominant nuance. However, they still also get some combined colors as brown, hues, and other as well matched combination. By this structure, they look so sophisticated by exploring the light and dark old elements.
The photos about this house can be taken in this article. The black and white house pictures involve the scenes of exterior and interior. The exterior deals with classic building structure in black and white elements. The building is made in three levels building.
The main element is in black concrete structure and they combined the framing styles in white painting. At the back side, they are designed in combining glass facades for the first level and neutral brick blocks as the second and third floor.
Yeah, it will be great to get look into interior structure. The first floor includes dining table and kitchen area. It is designed in white kitchen counter in two sides with a small dining table with wooden table and wooden chairs. In front of them, there is the living room applying white sofa placement and small coffee tables with green flowers.
The other room that features black and white combination is the bathroom design. They come with white bath up and wall to be mixed with black vanity and lower wall side. The brown combination is applied in decorating the staircases and some furniture applications.
The other designs and details of this house ca are well followed in this article. They come with thee existence of the further pictures as seen bellows. The design and combination of black and white color in this house lead to the kinds of creative home design with black and white house photos as the further inspiring ideas.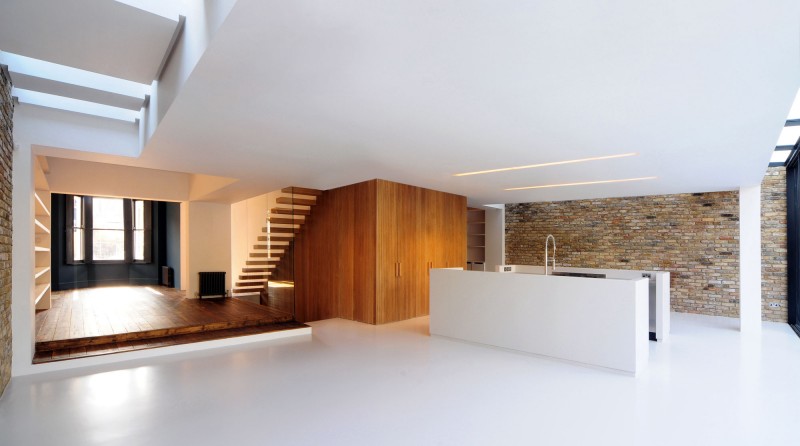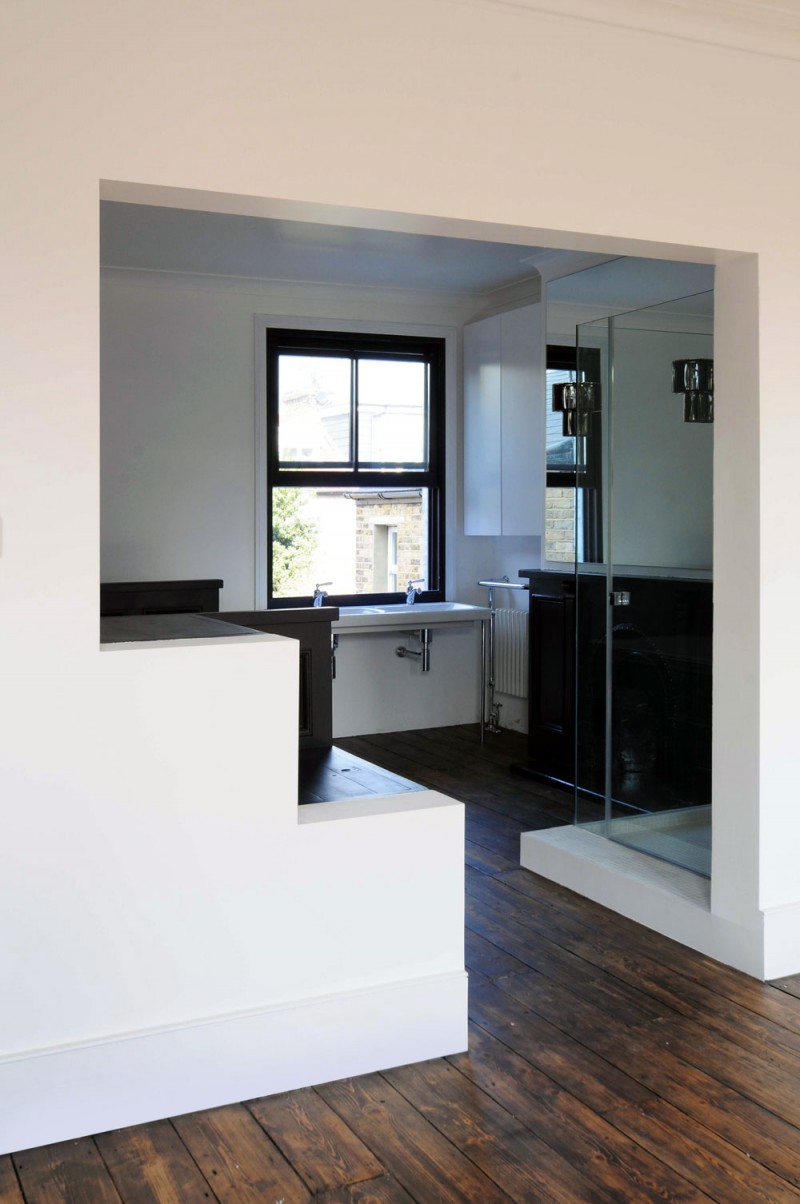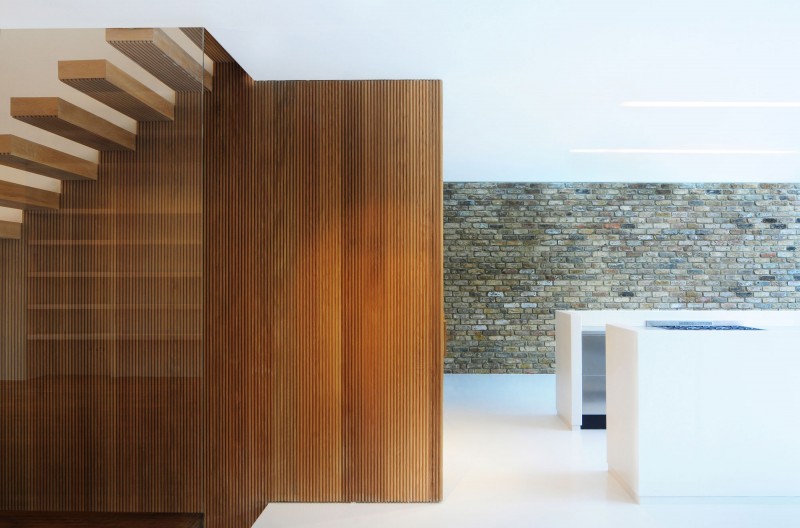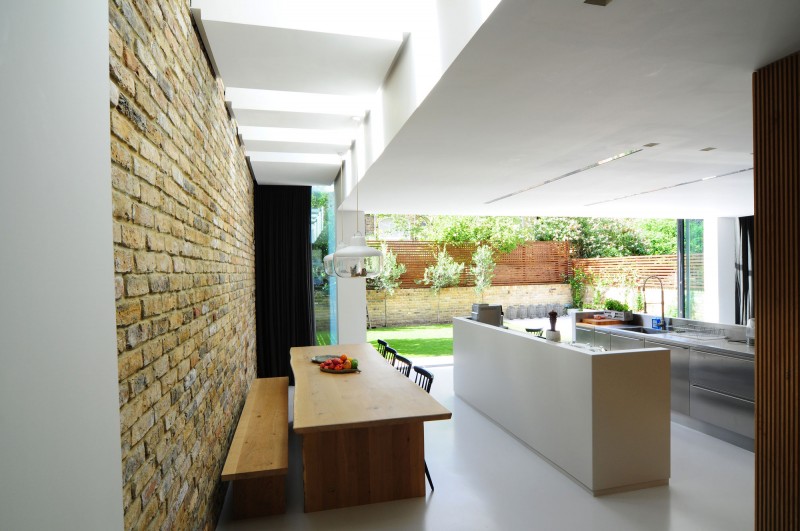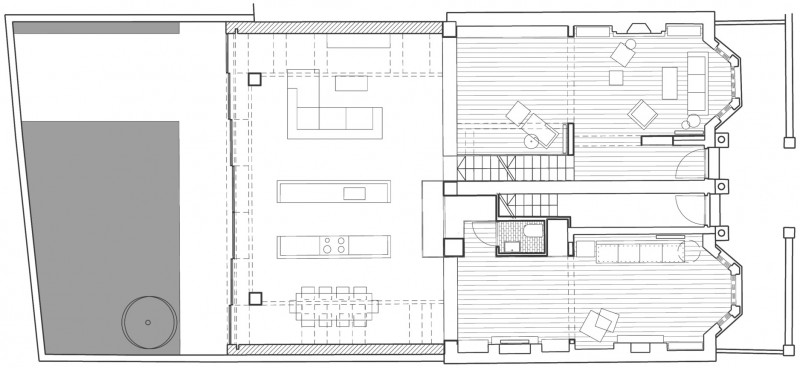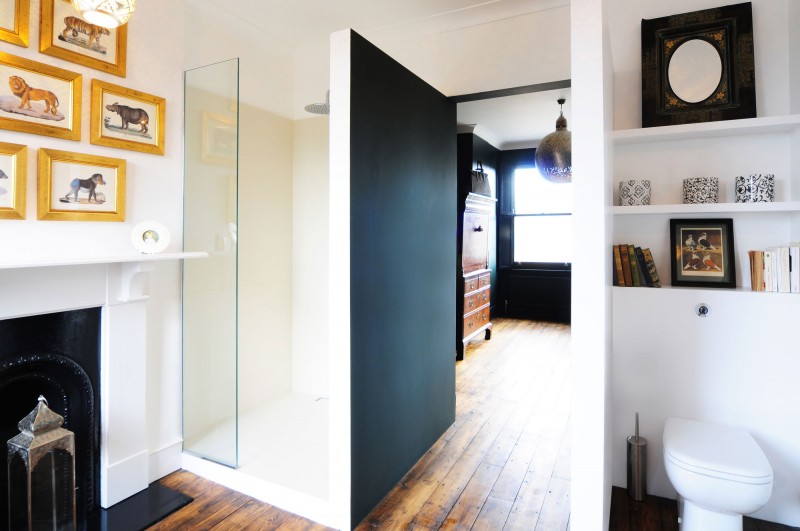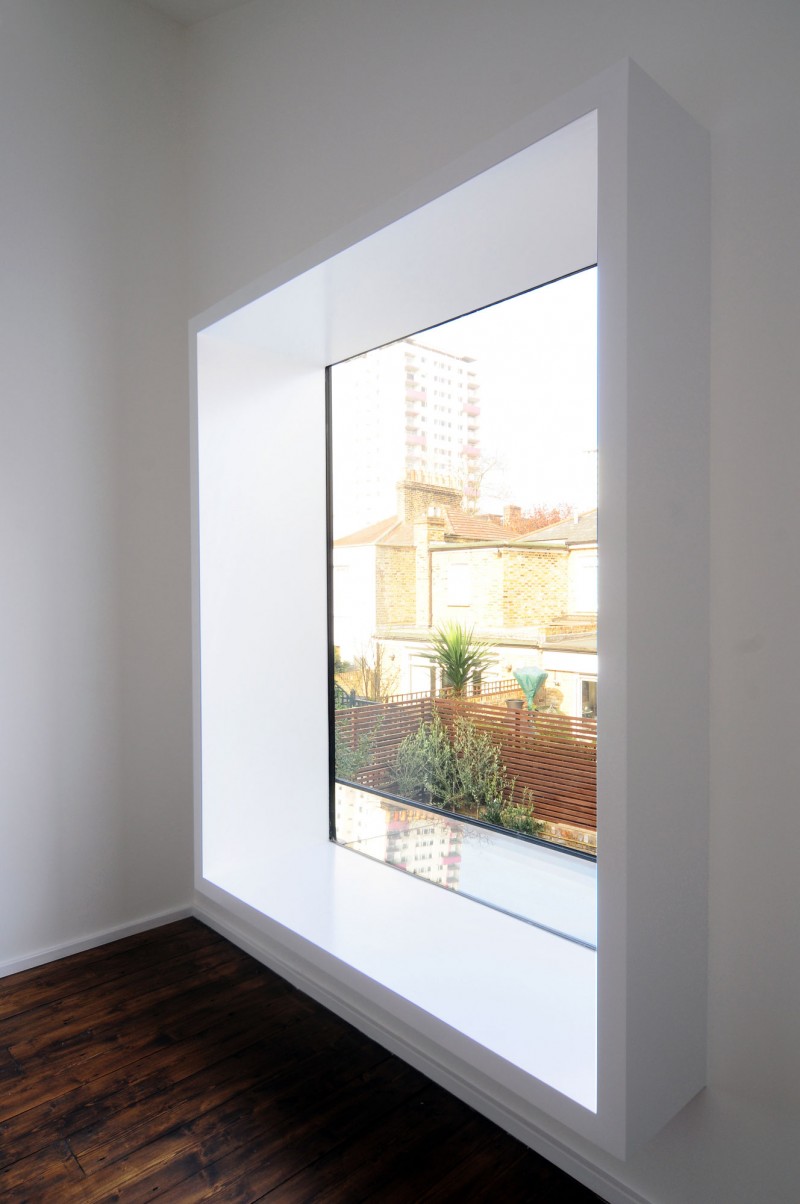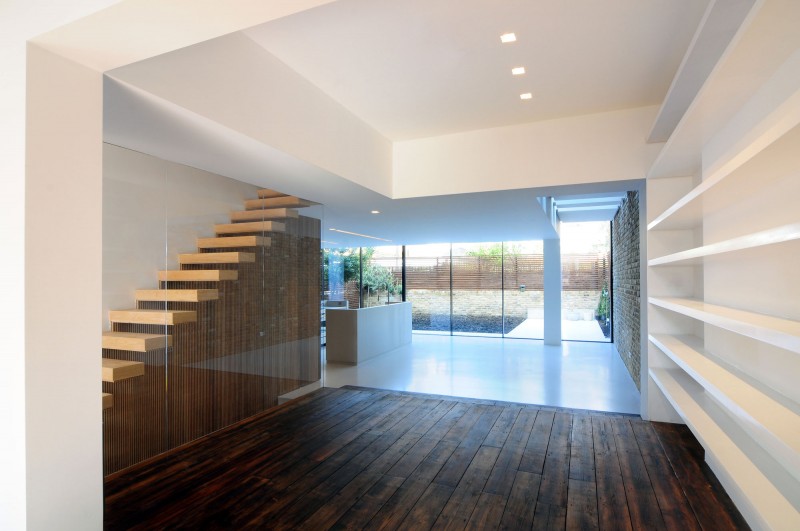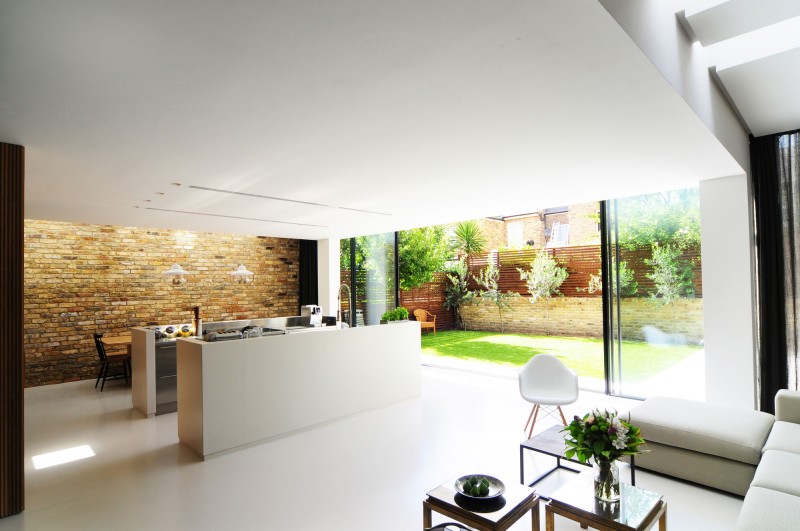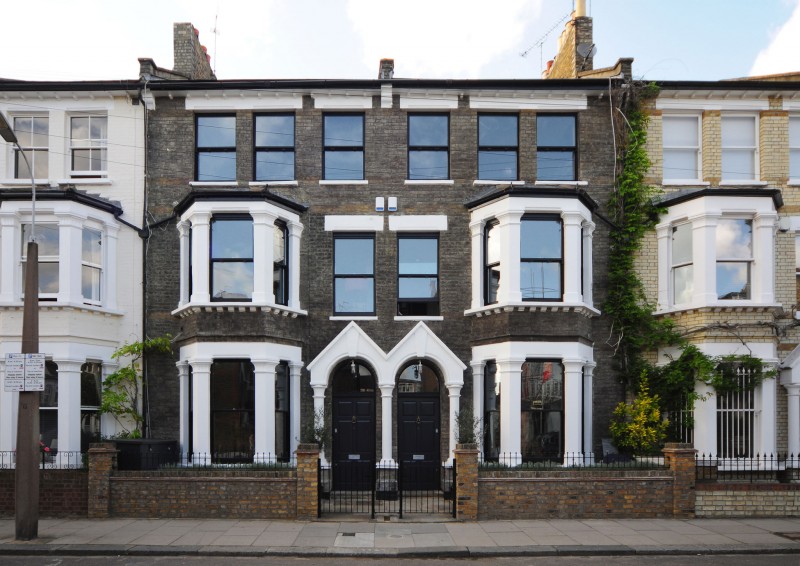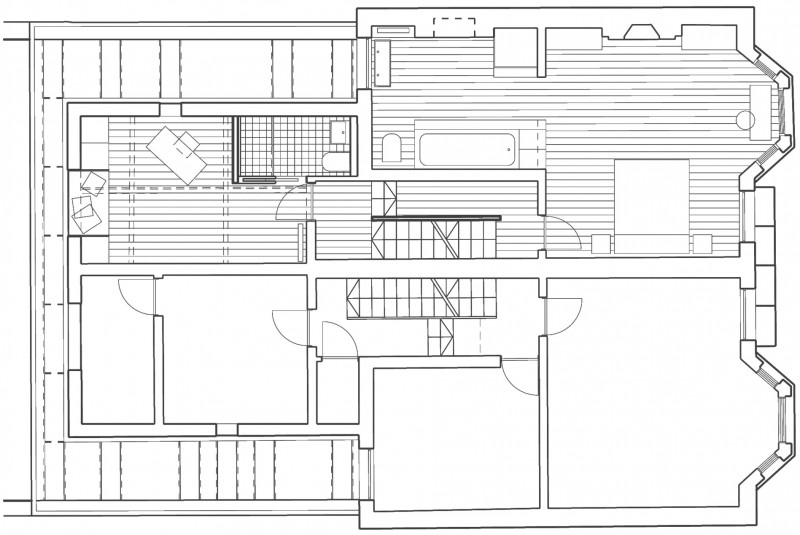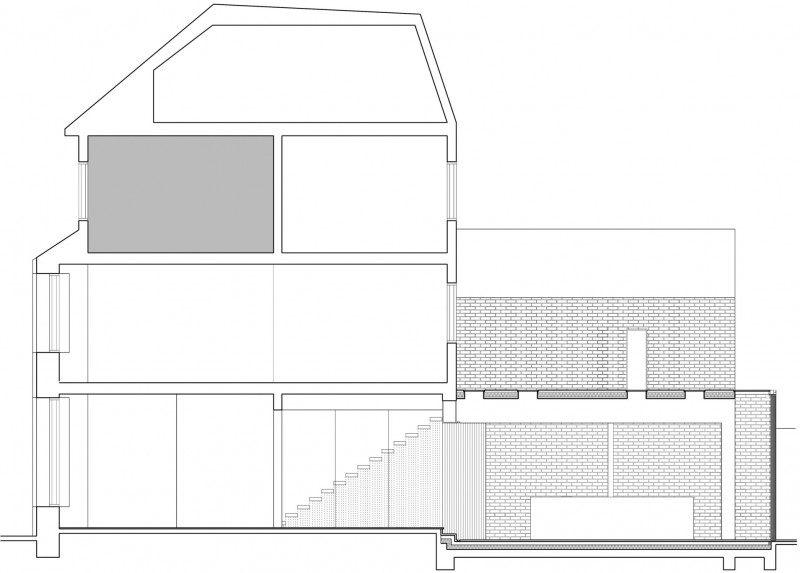 Image By : Bureau de Change Design Office
View the complete gallery
Share your Thoughts!