Stunning Modern Hillside House For An Art Lovers And Family Of Six
Vandeventer+Carlander has completed stunning modern house with the artistic room decorating concept. This modern hillside house is suitable for art lovers and clean family of six. Here, you can find artful decoration that will amaze you at once. The architects of this two-story contemporary house do not emphasize on architectural creativity in this single family house. The Mad Park Residence is located in Seattle, Washington.
They focus on putting some artistic works that can be clearly seen in the house interior design. If you are the one who loves art, this kind of house is suitable for you. So, how about this house appearance from its exterior design?
Besides the amazing artistic room decorating ideas, the architect also focus on the exterior design of the house. When you see the house at the first time you will be amazed with its exterior design. The house looks so dashing at glance with its vertical construction. This two story house stands on the large land surrounded by lush vegetation.
The location of the house can really add cozy atmosphere around the house. The house consists of some parts. They are children area, living room, guest rooms, and bedrooms. The children area is located on ground floor. Meanwhile in the main floor there are guest rooms. The living room is also located in the main floor. For the above floor, you can find bedrooms.
Talking about the interior decorating here, like what has been mentioned before that the house is featured by some artworks. When you come to the rooms in the house, you can find many pictures mounted on the wall. This house rather looks like a gallery rather than a house. The artworks mounted on the wall creating artistic feel to the interior design of the room.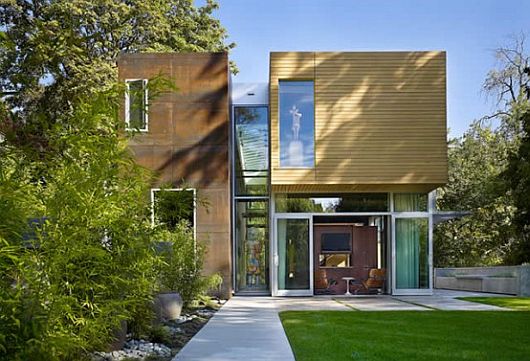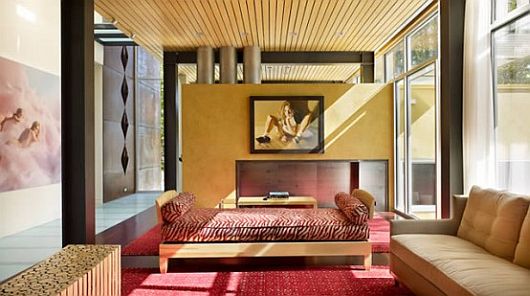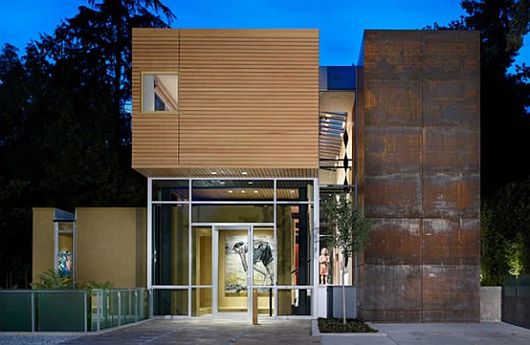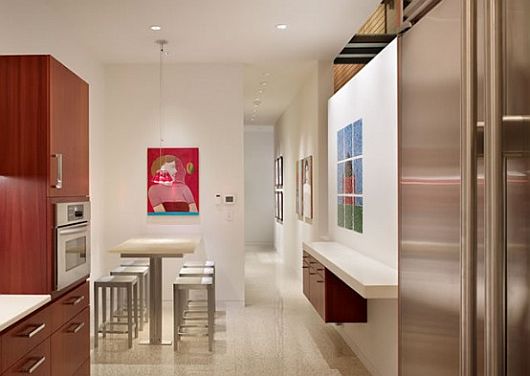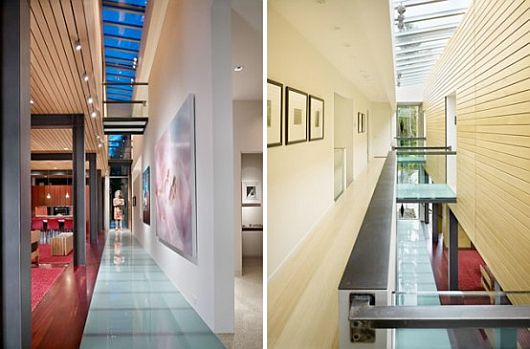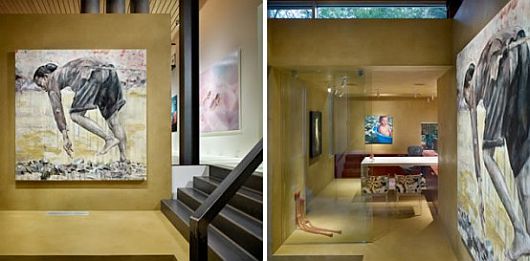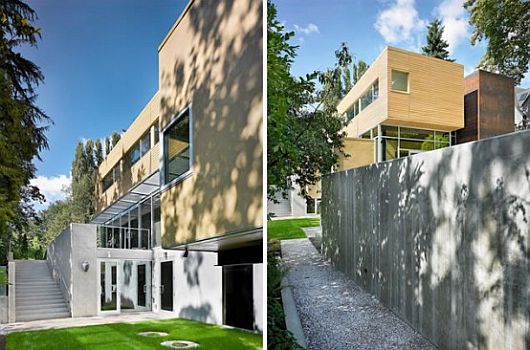 Let us see the living room. The living room is furnished by some modern furniture. Here, the combination of red color in the carpet and the light brown color can really create cozy atmosphere in the room. One picture framed can be found here. Actually, the combination of colorful furniture and the artworks can really create elegant to the room. If you are interested in these decorating ideas for living rooms, you can have it on your home.
View the complete gallery
Share your Thoughts!