Stunning And Elegant Living Room With Futuristic Modern Furniture
An elegant living room with fitted contemporary furniture will make the decorations on the sophisticated interior design of homes more beautiful with a cozy atmosphere. Now, we can see the futuristic contemporary furniture collections by Roche Bobois. There are different kinds of contemporary furniture that can be applied to create the stunning decor in the impressive living room in the house.
Did you know, that Roche Bobois is a company that designs various kinds of beautiful contemporary furniture coming from France. There are some photos from the couch to be applied in the living room which you can see from the Roche Bobois collection. Contemporary furniture design will provide futuristic styling and a gorgeous view to the beautiful living room. There are many styles and design models that can be applied sofa in the living room to give a beautiful look.
There are many designers who designed the collection in a futuristic contemporary sofa furniture collections designed by Roche Bobois. Some designers are designing the sofa is Jean-Paul Gaultier, Kenzo, Philippe Bouix, Missoni, Emanuel Ungaro, and many other popular designers. The sofa using bright colors including orange, green, purple and other bright colors. There is also a sofa that use interesting patterns such as floral patterns, spots, stripes and others.
Now, you can see the living room furniture applications applied to a spacious living room with the feel comfortable. The background of the living room using black floors, white walls and ceiling, and a few glass windows. There is also a twin rack which serves as a repository for books.
The living room will look beautiful and bright by applying a couch in a variety of styles and colors. Design sofa yellow and purple plaid using flowery patterns colorful is the best choice. Add also the pillows in the same pattern with the color of the sofa. Living room floor using a breathtaking black carpet to make it more natural.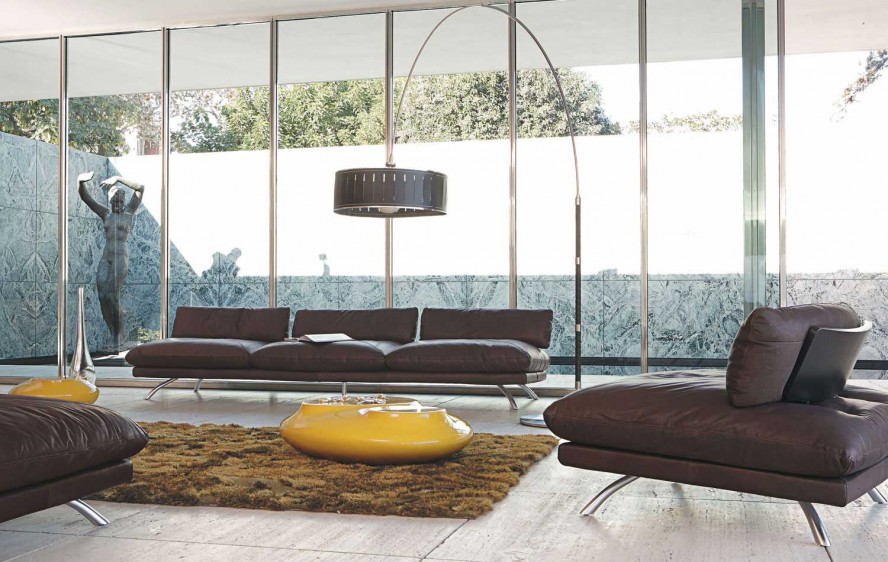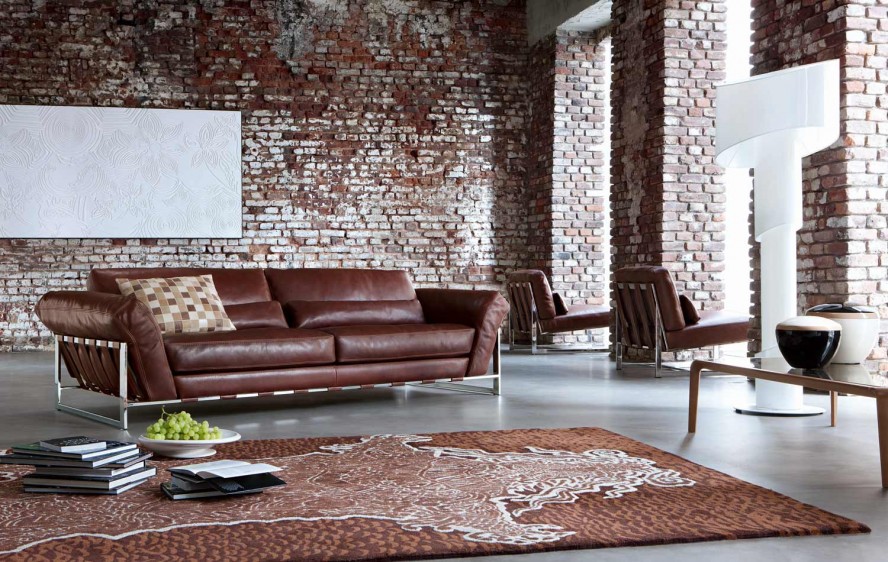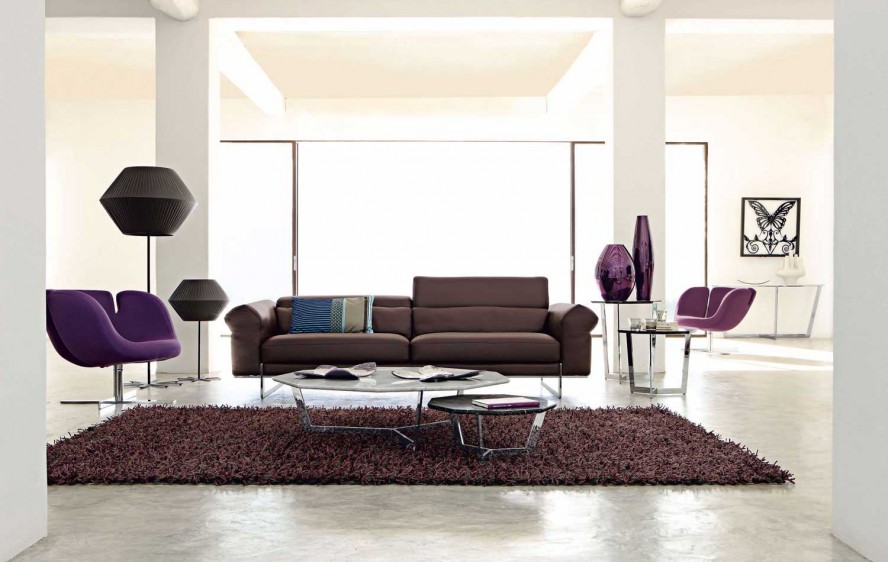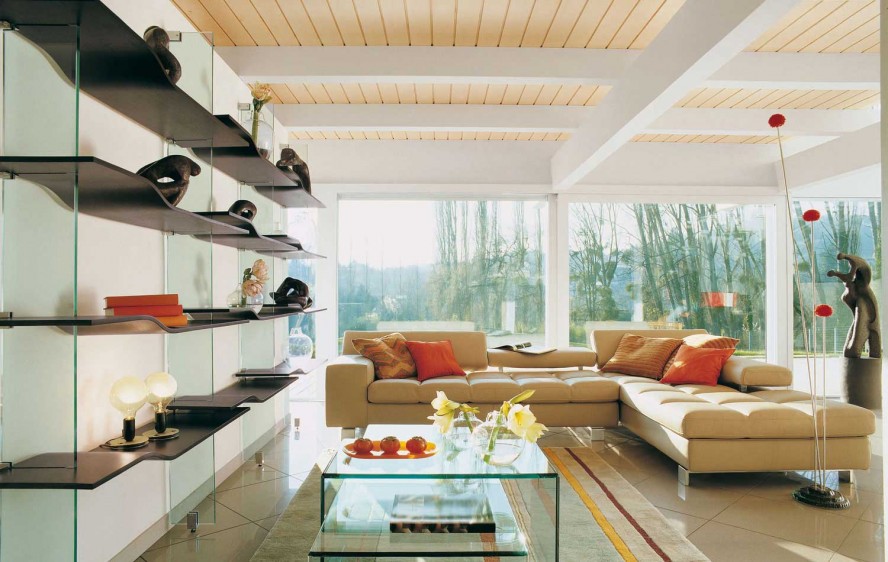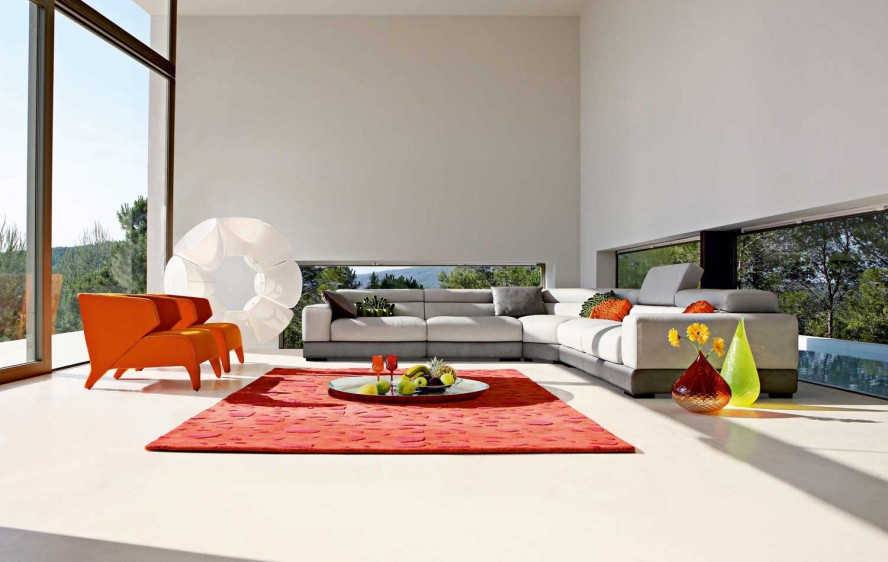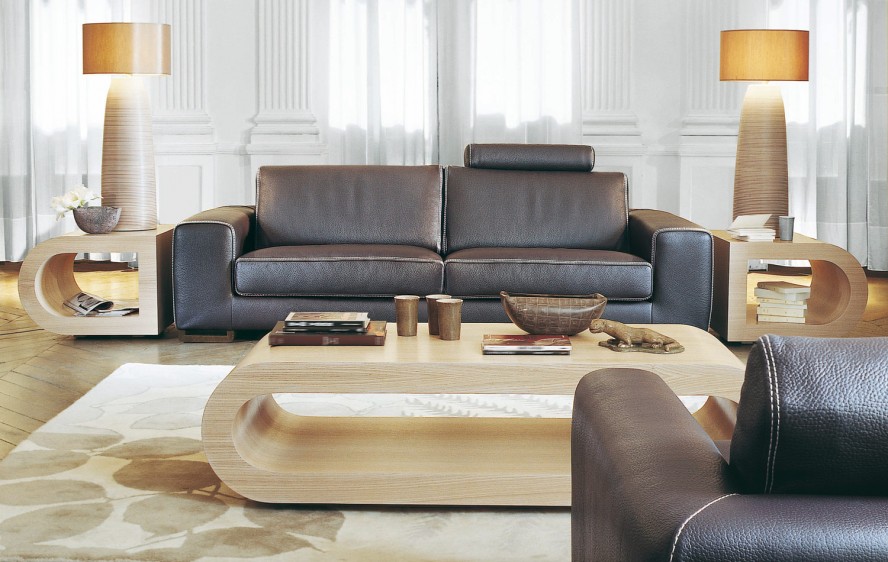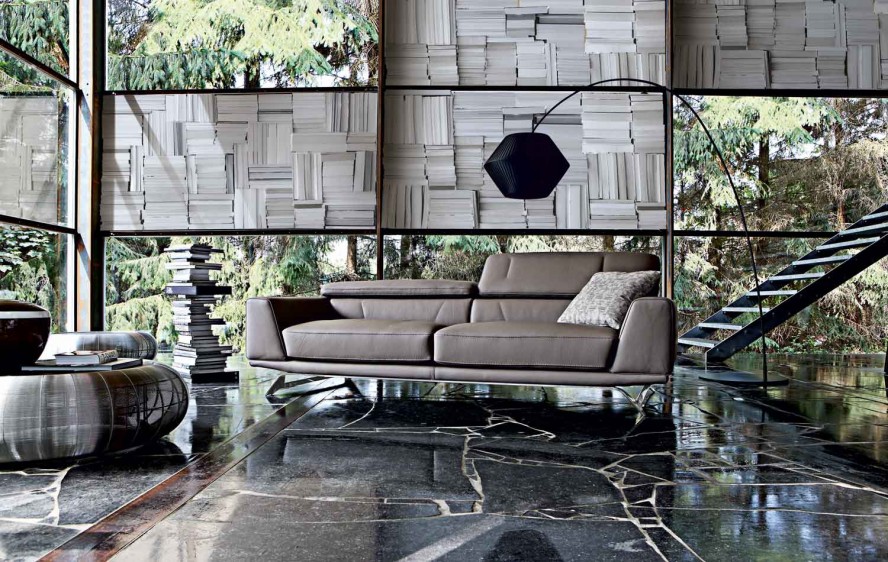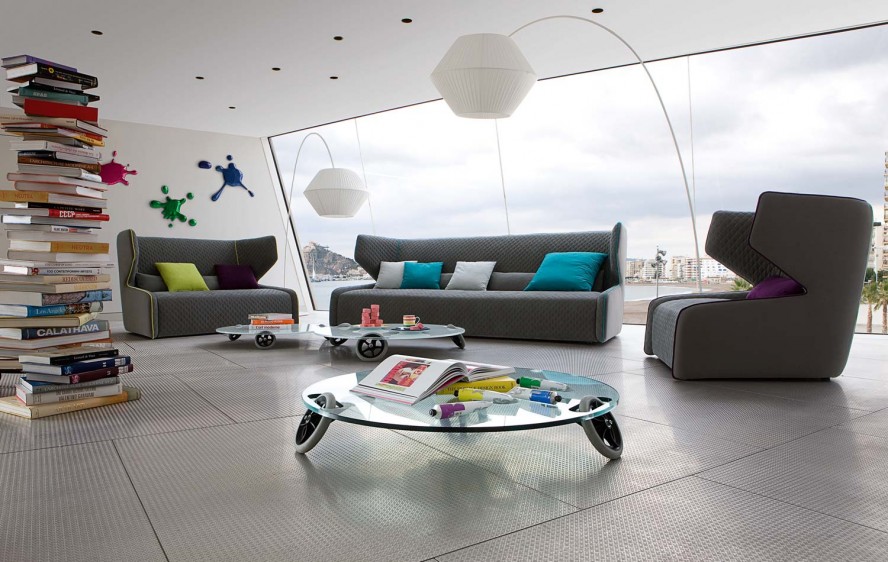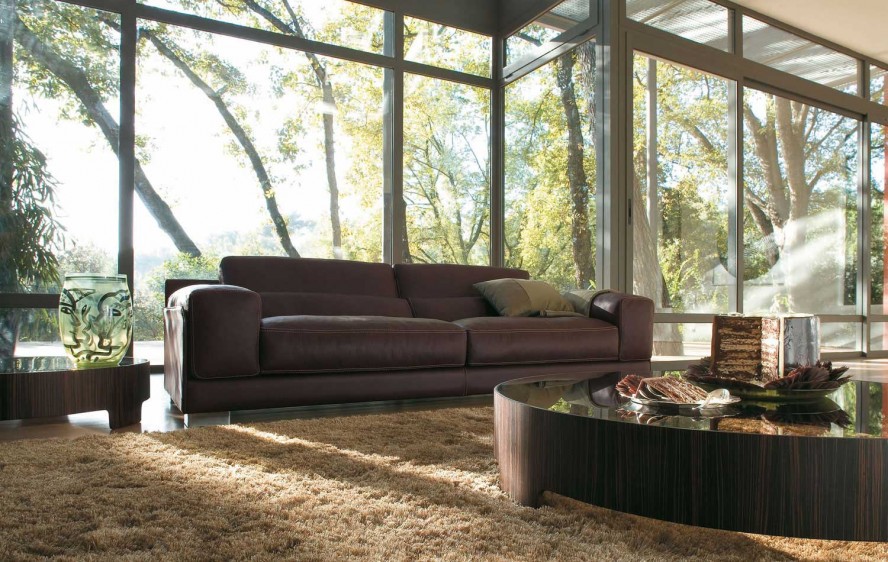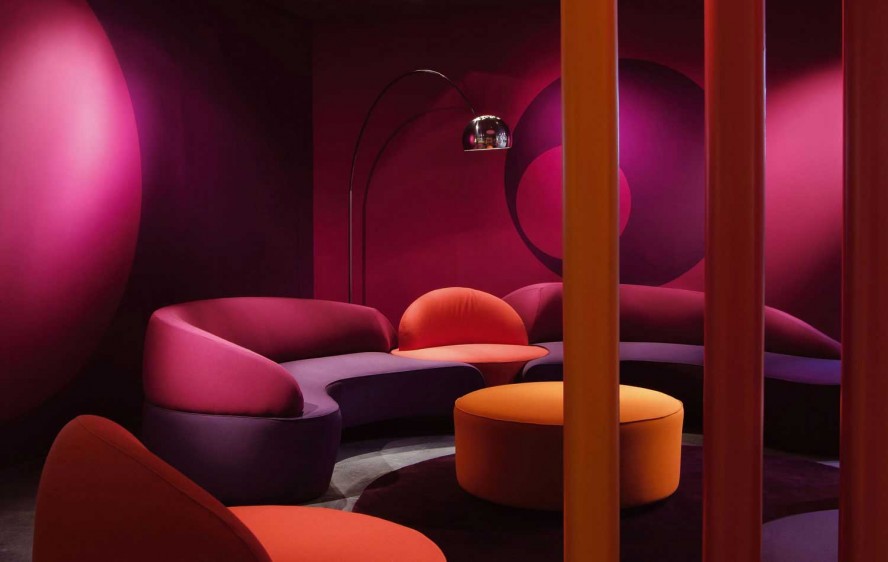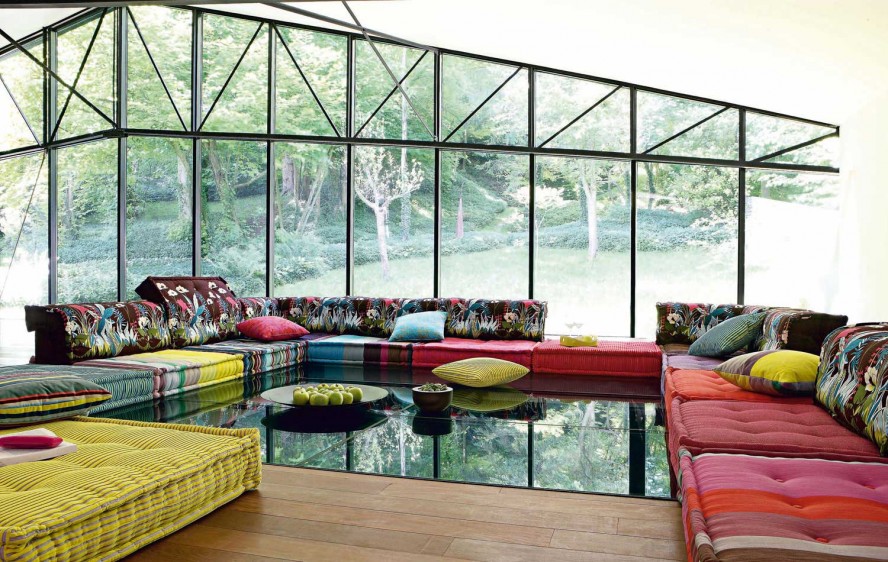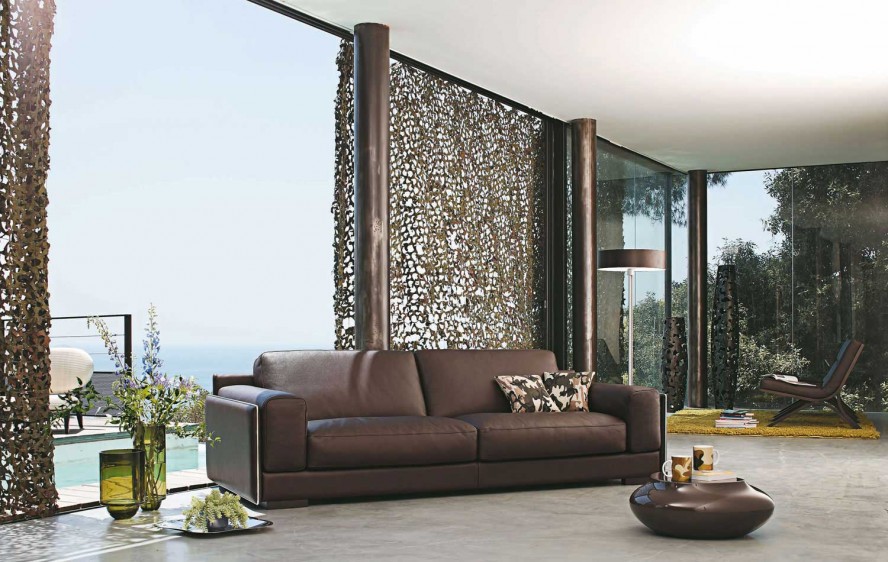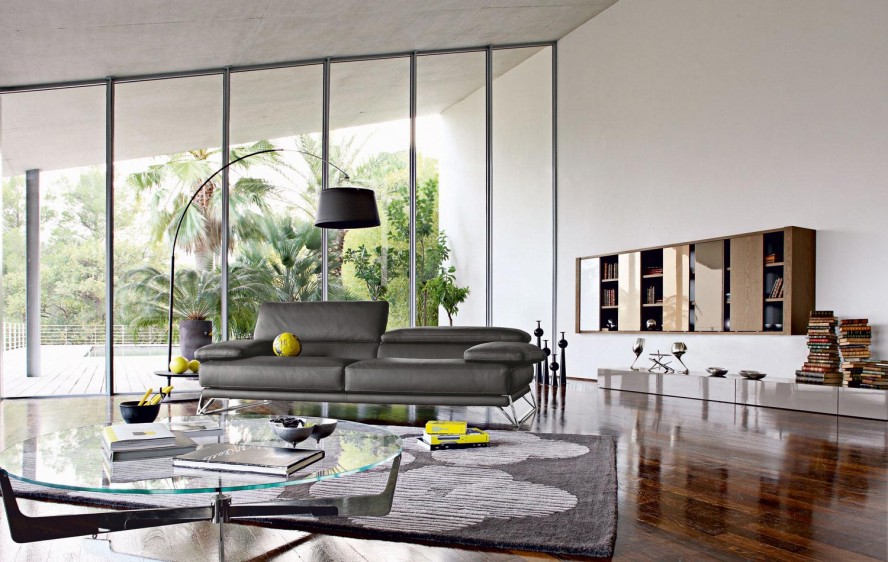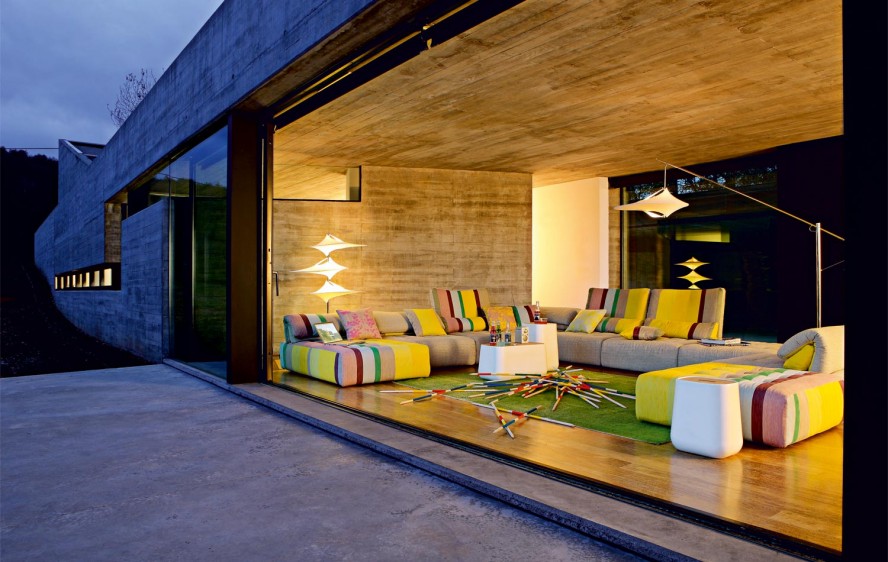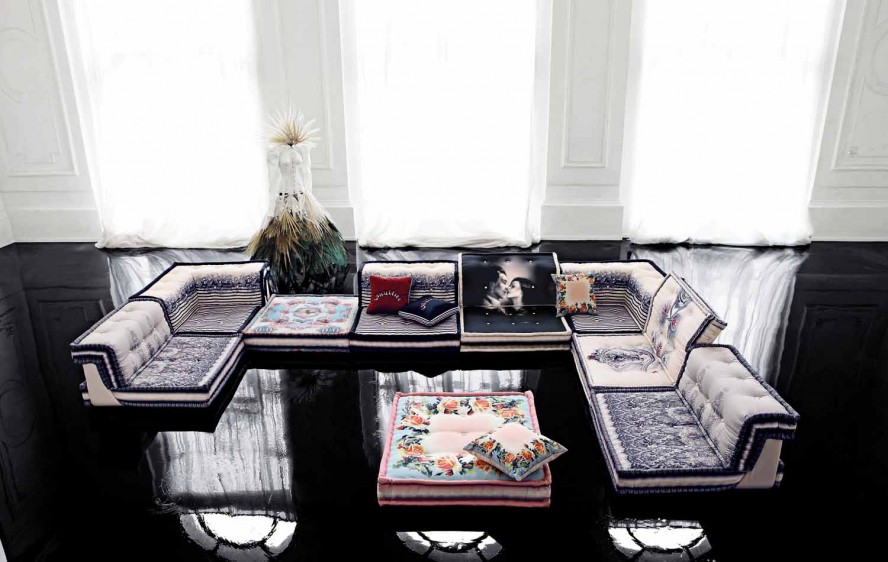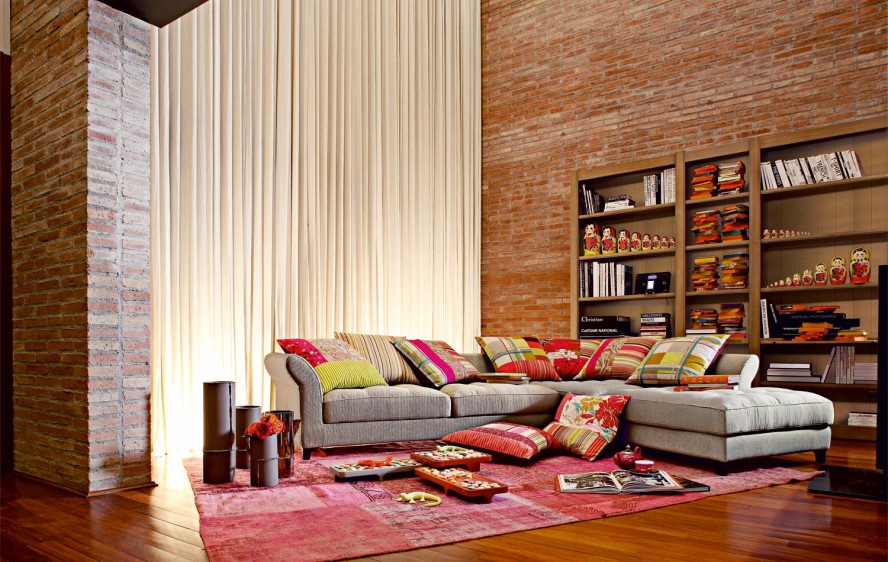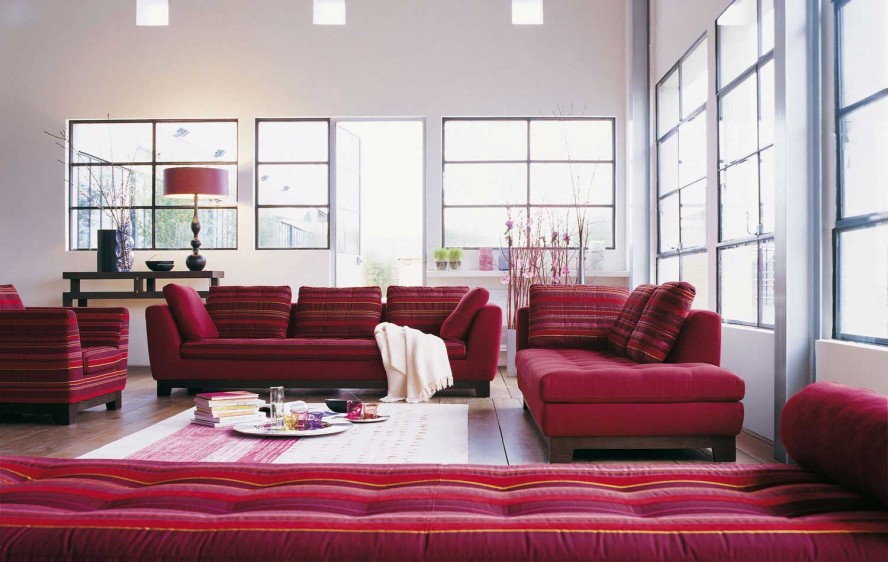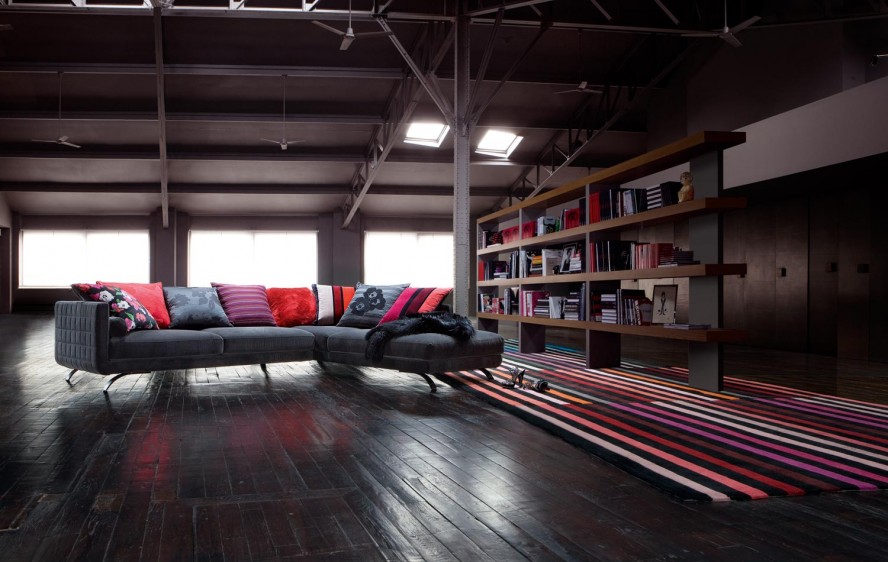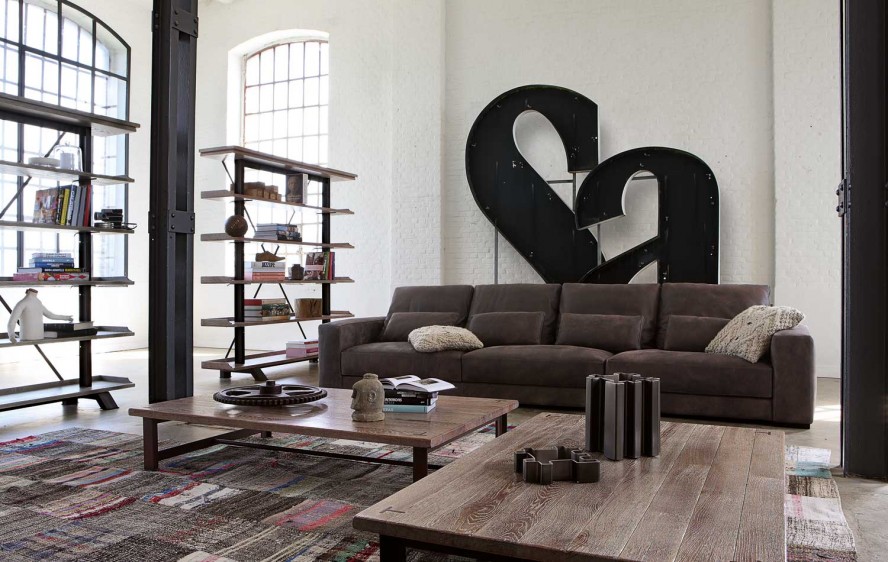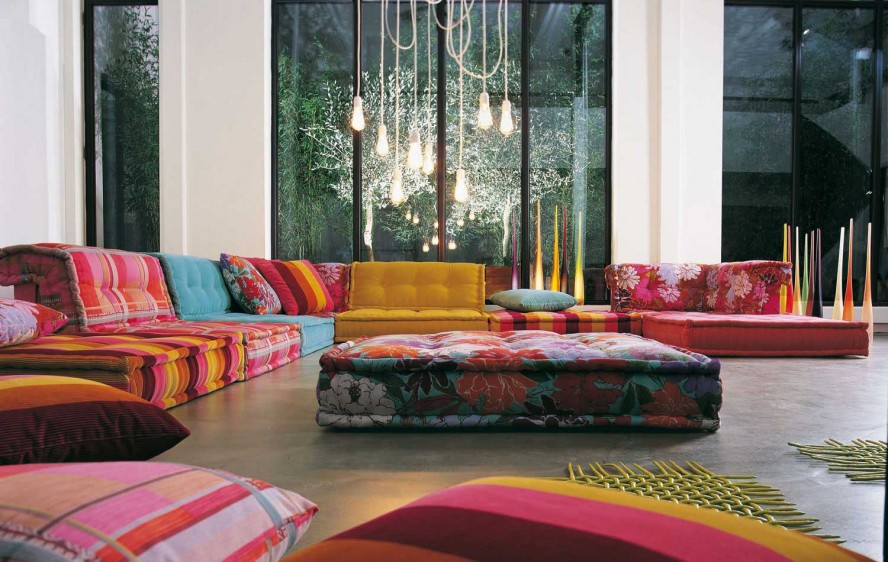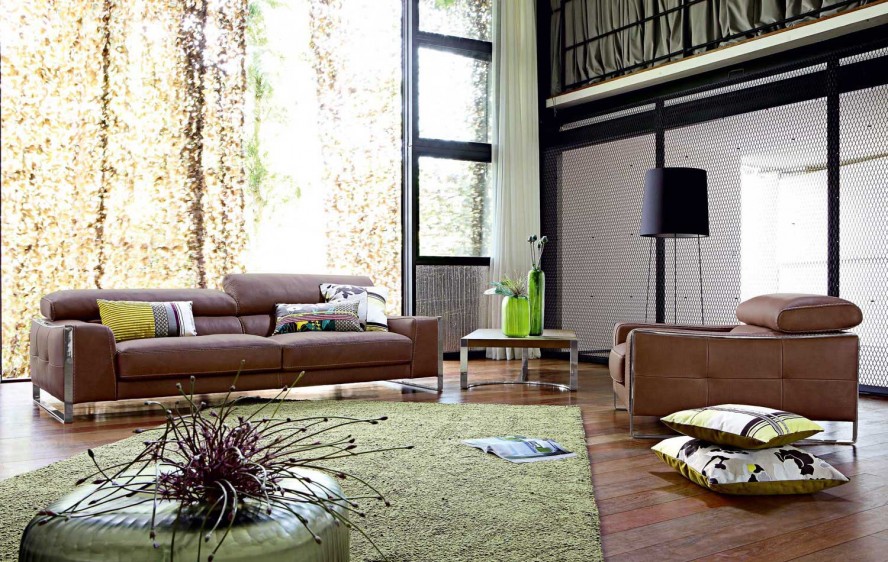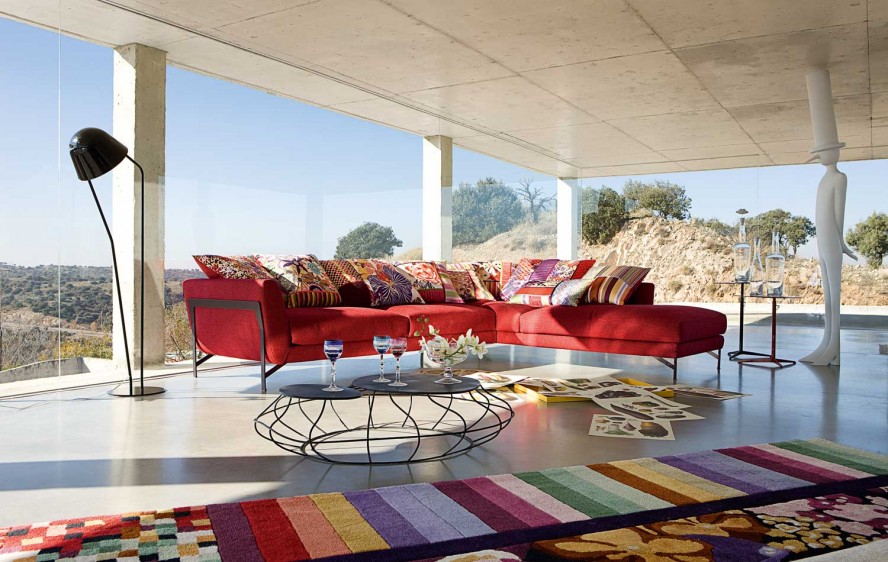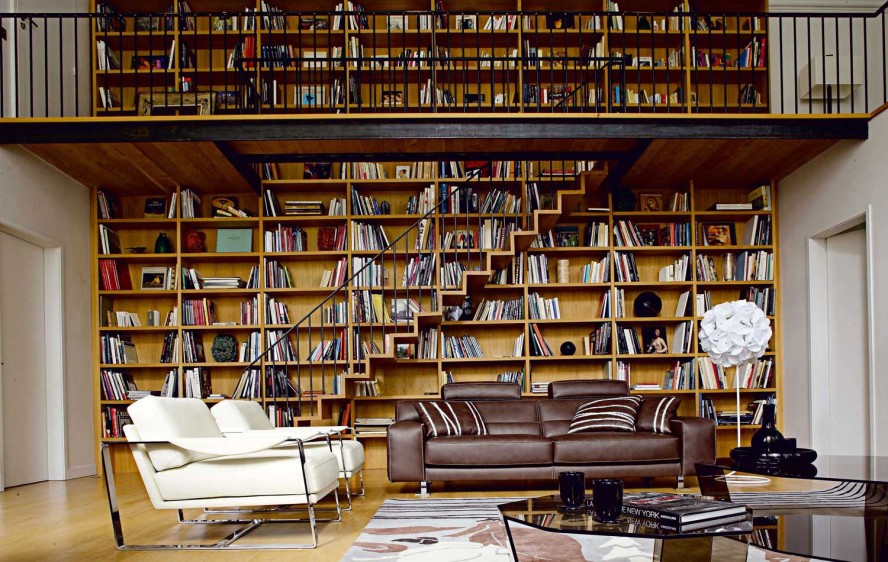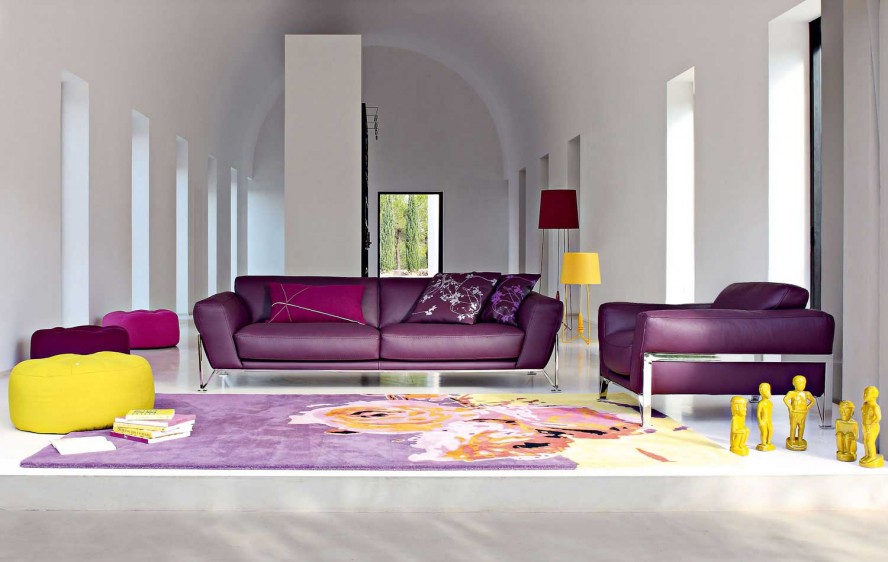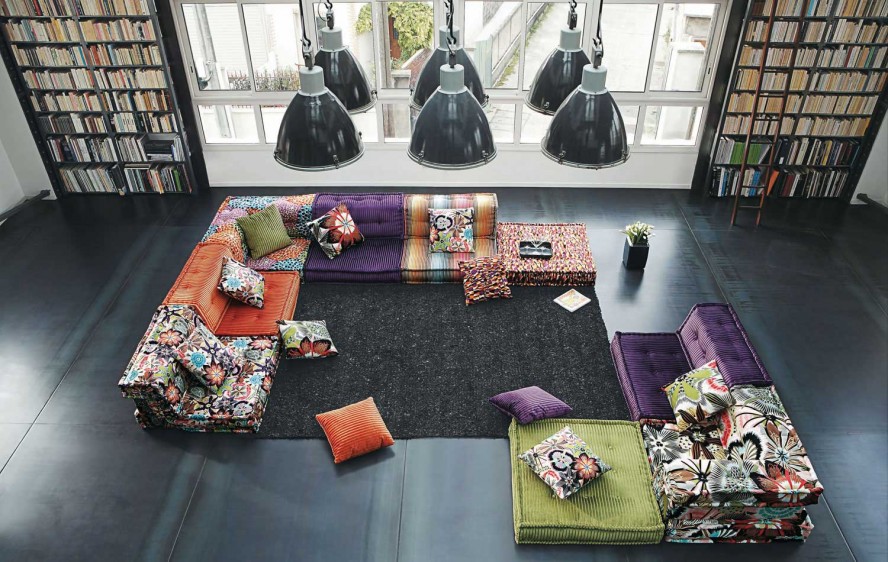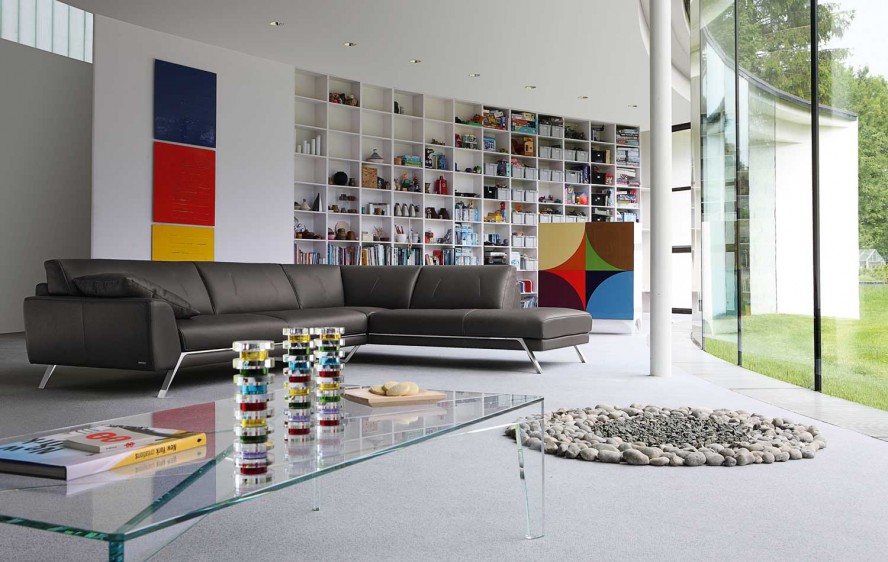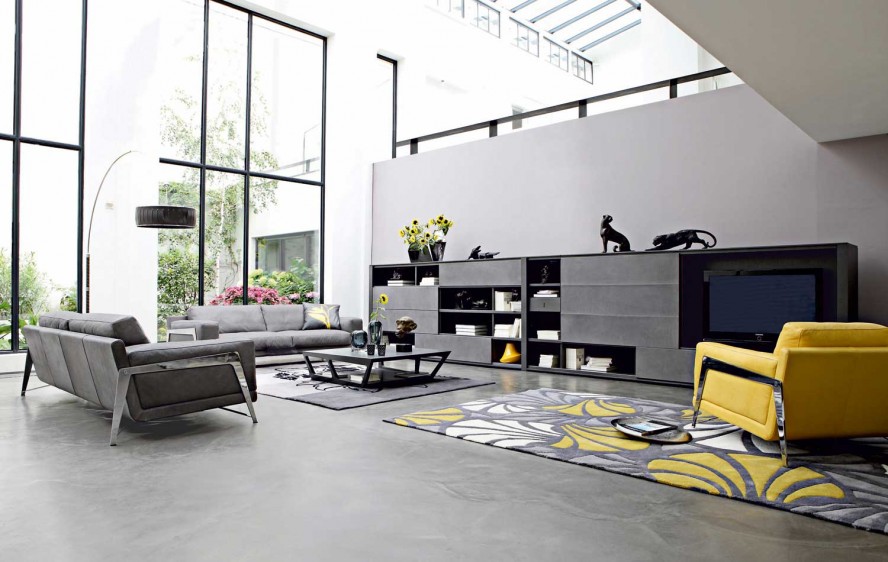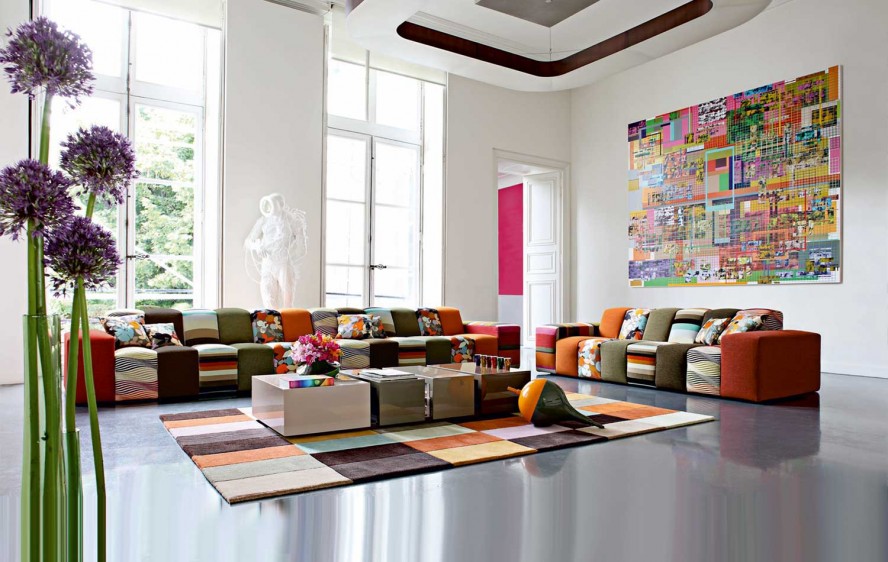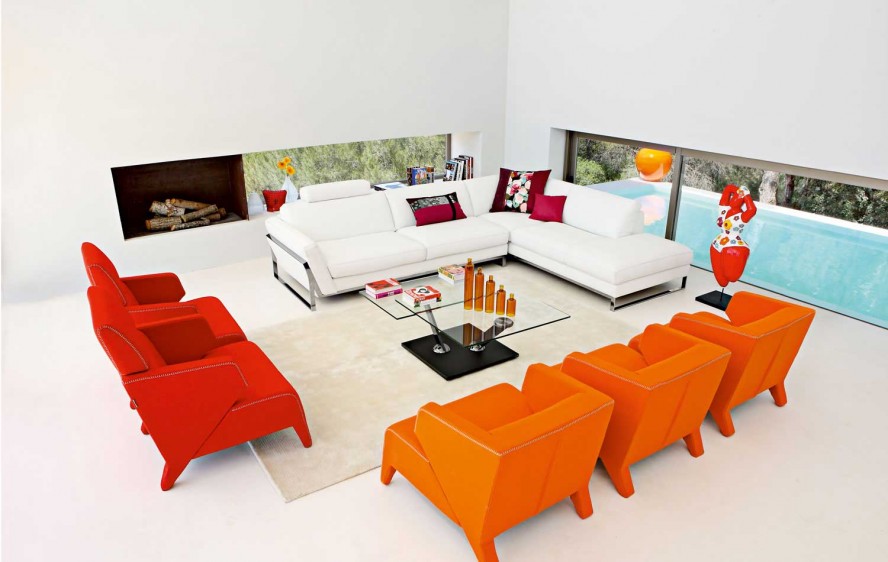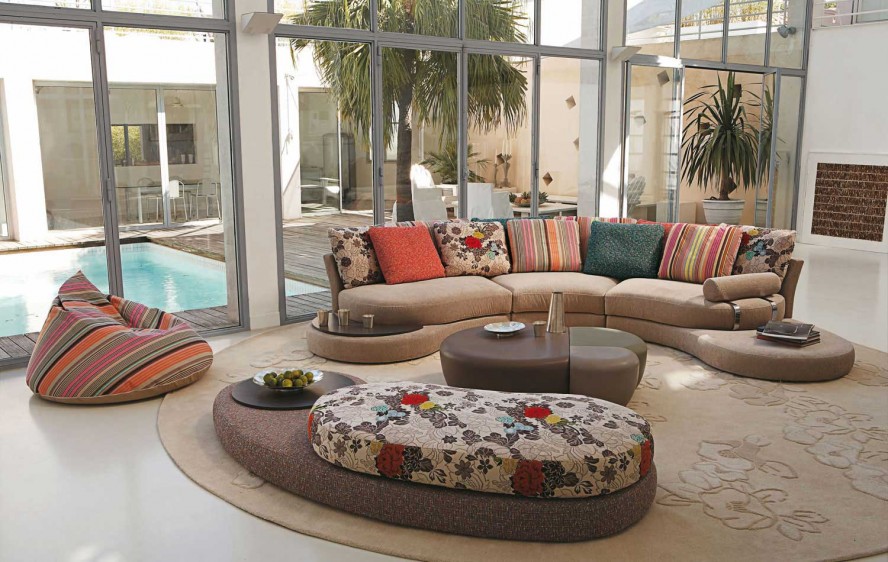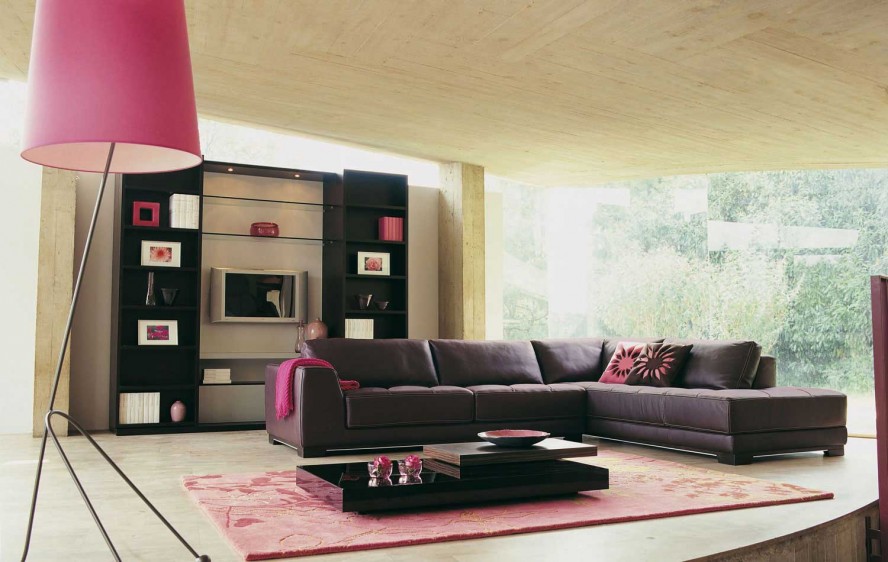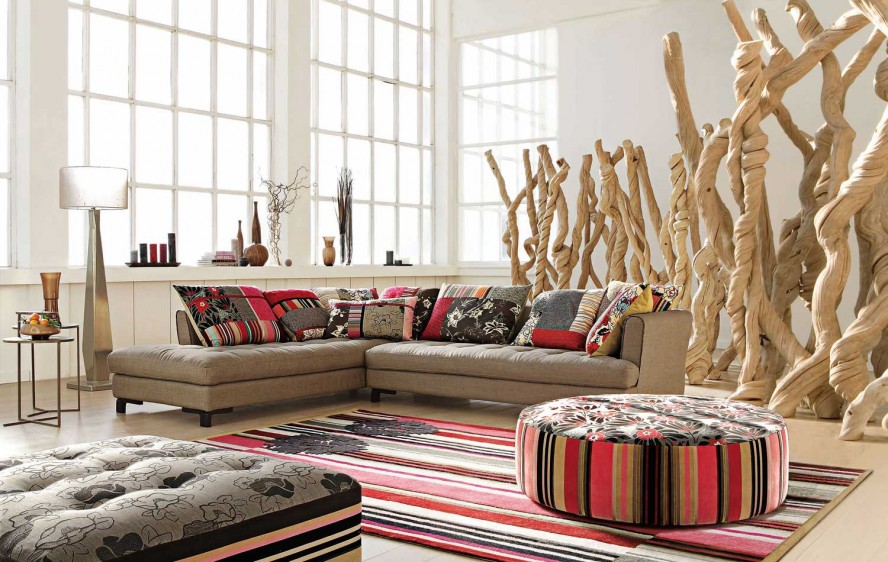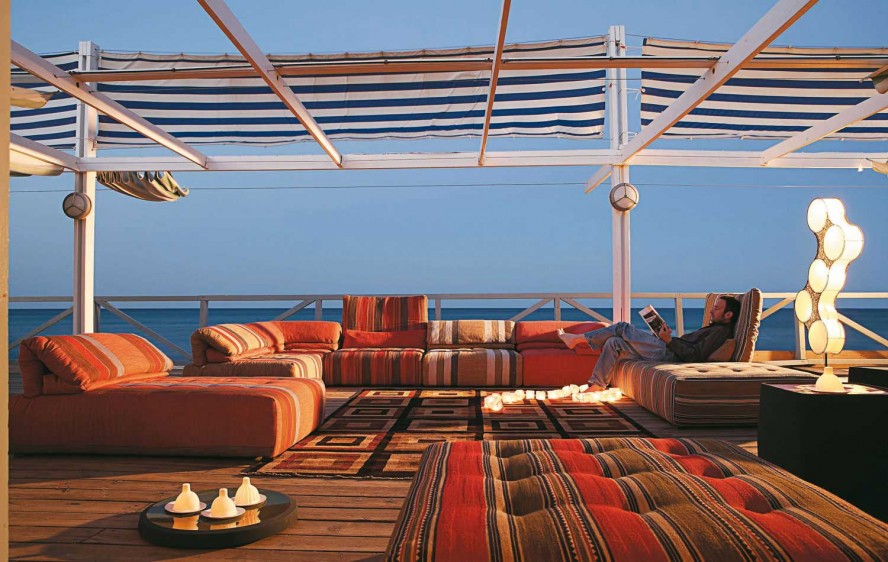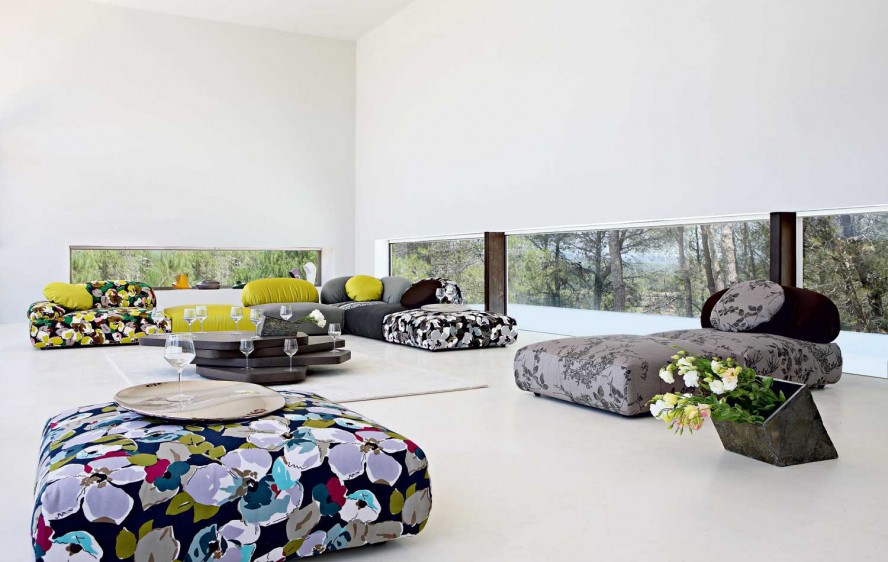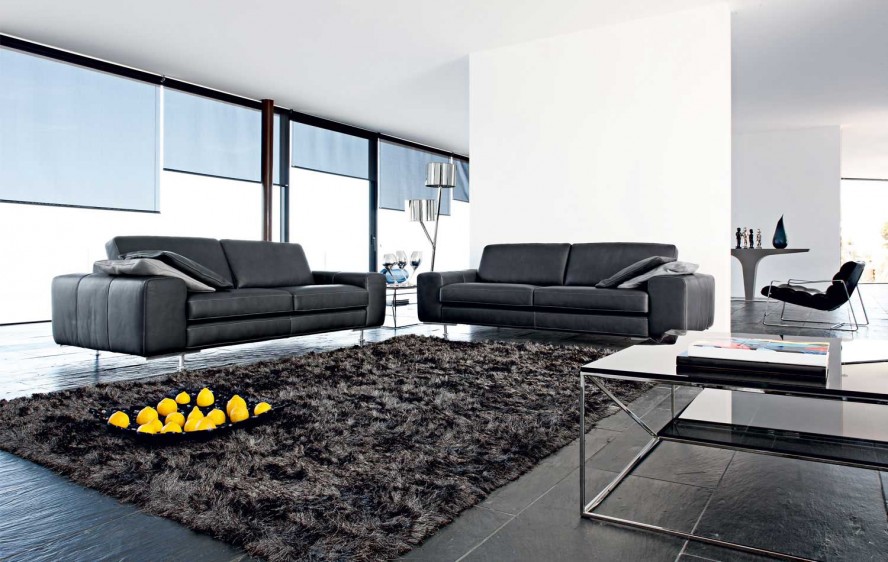 Well, that's some explanation of the importance of chic contemporary furniture in the charming living room. Including sofa offered has amazing patterns and colors that can be applied to the living room.
View the complete gallery
Share your Thoughts!