Chic Modern Scandinavian Interior With Pops Of Neutral Color Schemes
A Poland based studio, Tamizo, has created modern Scandinavian interior of an apartment. It has minimalist Scandinavian interior design but the touch of neutral color pops collaborate with this modern style. The Scandinavian style, as we know, it has plain white wall as the clean palette. Darker tone furniture in grey and woods also complete this stylish design. The designer of this apartment fills it with much designer furniture in typical designs. If you are curious now, we will give you the descriptions here.
This apartment contains several functional rooms with an open concept of living and dining areas. It has the typical modern Scandinavian interior design by its white walls and ceiling, and also the light wooden floor.
One side of this multi-function room, the designer applies monochrome vintage tiles to cover the window side. This black curtained wall makes this room has additional glorious sight. Beside the two glass windows on that side, this room also has a skylight above the living area that makes it looks bright supported by the natural light at daytime.
It is a cozy living room. Black rug spreads out in the middle of the area tidily. It makes the living room warm and supports the black couch with pillows above it. A white square coffee table and a white and grey Shell Chair by Hans J. Wegner stand above this warm rug. On the white table, the designer puts green apples on the plate that really such an eye catcher for this furniture that faces the wooden desk with television.
The patterned wall and Shell chair also complete the bedroom. It has double size grayish bed frame above the light wooden floor. It has a side table with white round shade table lamp and also that designer's chair beside. The designer fills a reading space on the other side of this apartment with the same chair and similar white stand lamp.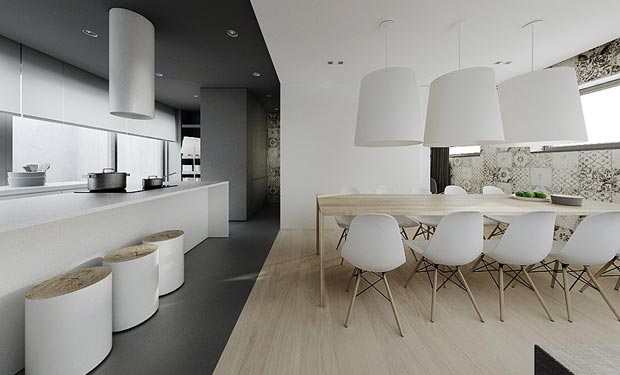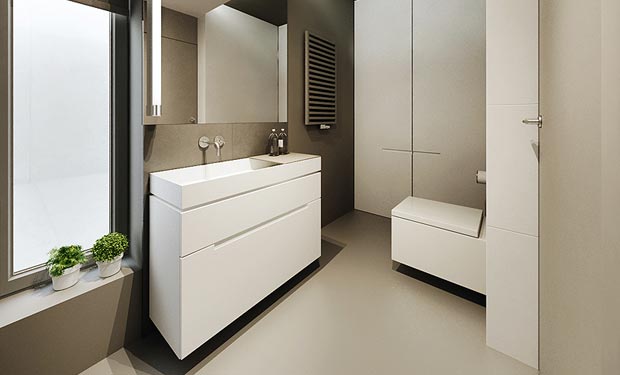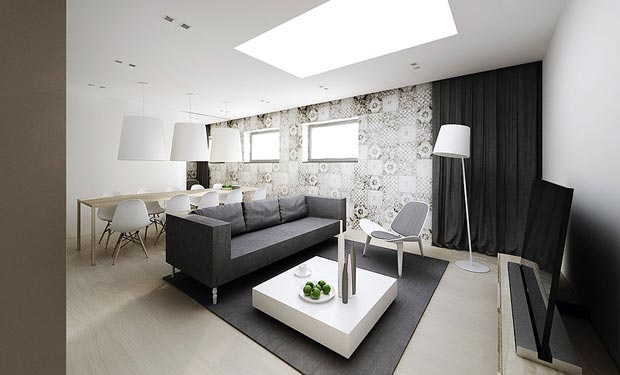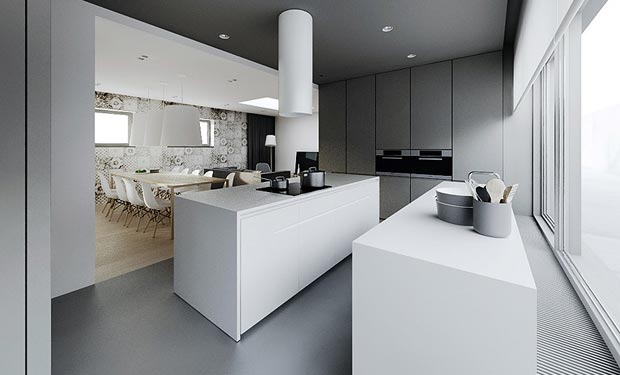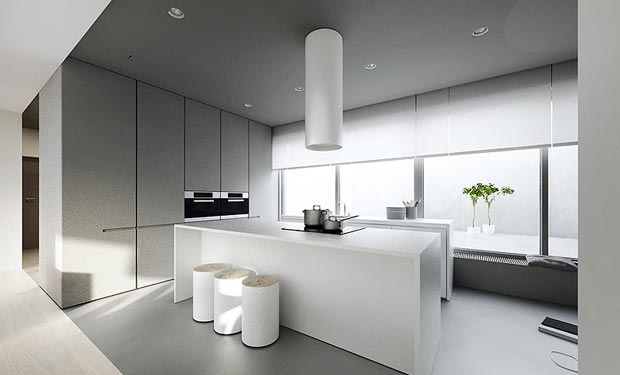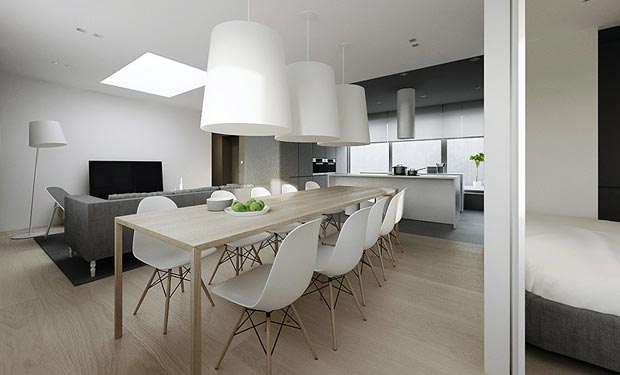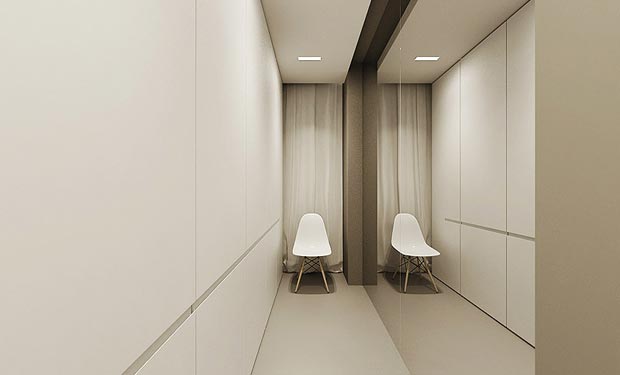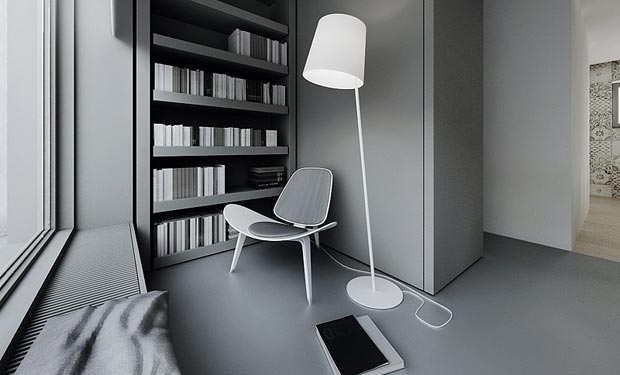 This is the inspirational Scandinavian interior design ideas by setting a room which is like this space that has grayish nuance with window seat below the beautiful glass wall for a different plain look.
View the complete gallery
Share your Thoughts!