Delightful Simple Interior Design In Neutral Palette And Vivid Furniture
In decorating the room, simple interiors can be one of your good choices. The simple design is easy to be applied and no need many details. This design is what the WCH Interior made in one of apartment in Taiwan. It has neutral design of room which is decorated with some colors of furniture. This can be your inspiration in designing your house interior.
Trendy living room in this modern apartment has light wooden flooring. The wall is painted in white color which is built in concrete and cement. At one side of the room wall, there is wide window that is covered with white subtle long curtain. If we look above, we will find many of ceiling lamps are installed to give enough lighting for the room. This room has minimalist concept, but keep the stylish accent. The simple interiors design really works here!
Furniture has strong color in this home interior. The neutral room is combined with those kinds of design furniture, for example the orange sofa that is placed in the living room. Another black sofa completes the design too. Blue paintings make the palette of the room becomes balance. Moreover, brown wooden table and white shelves create a modern touch for the entire room. You can also add hanging lamp above the table or sofa. This will be so useful for your daily activity in this place.
Black grand piano is placed at the corner of the house. This luxurious furniture makes glamor accent for the room. At the other side, there are black wooden chairs to complete the dining table. This table is located near the white and black wall. Bedroom has simple design of black and white interior color. Decorative plant vase makes the room natural. These simple interior design ideas combine the concept of neutral color palette and vivid furniture style which create a stylish atmosphere.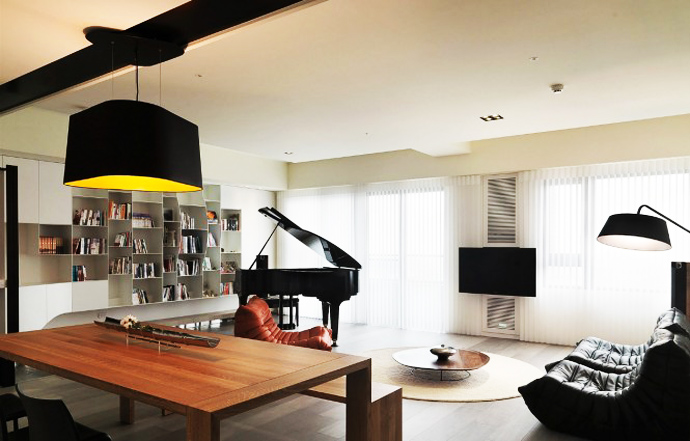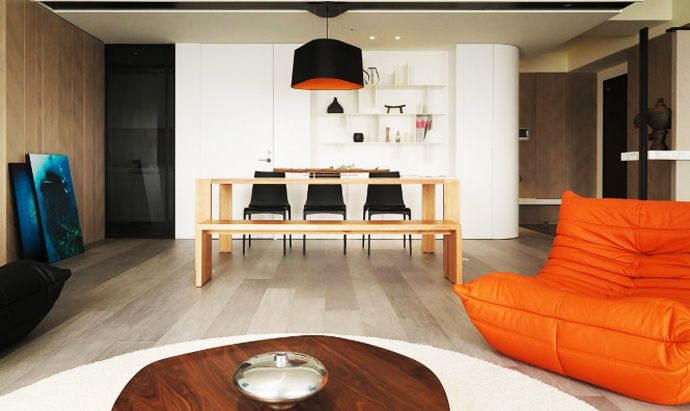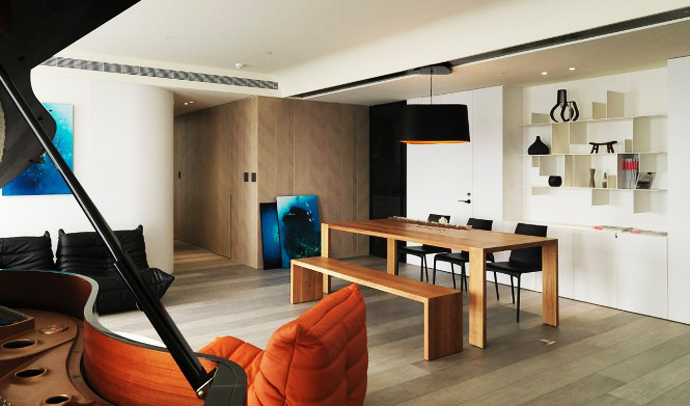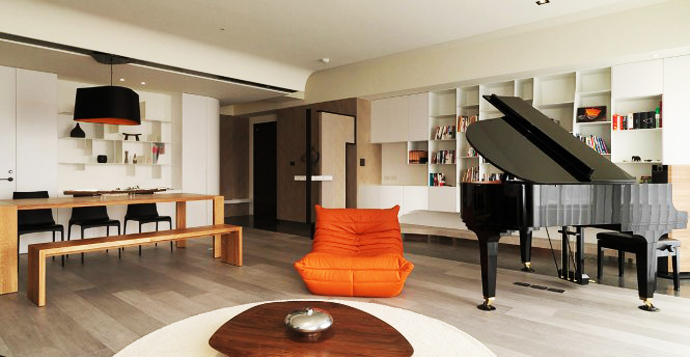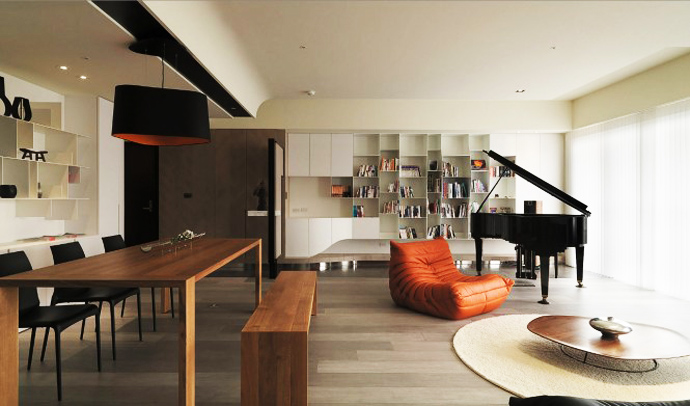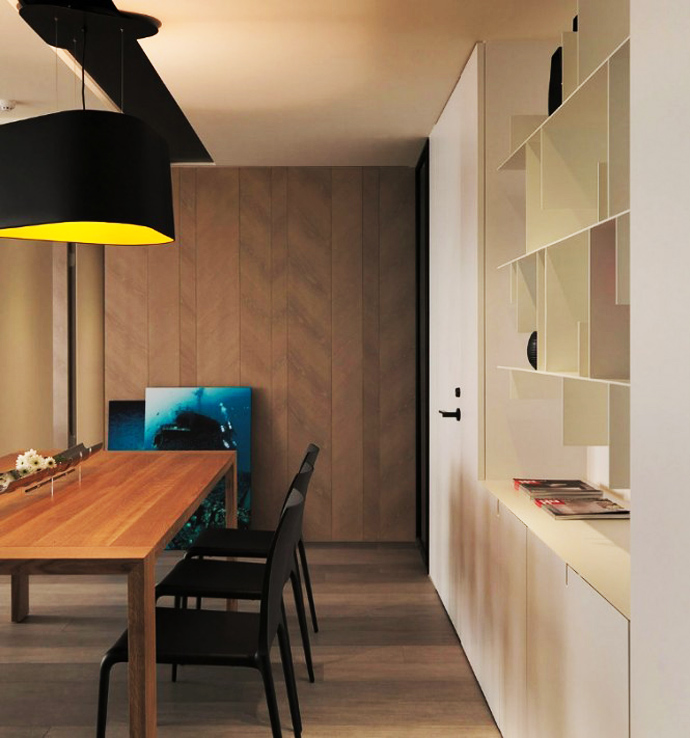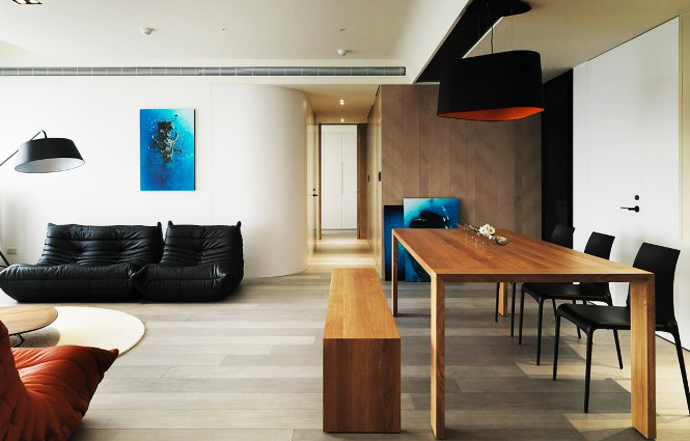 View the complete gallery
Share your Thoughts!