Modern Industrial Interior Design With Exposed Ceiling And Structural Glass Floors
House with industrial interior is really attractive. It has different interior style compared to common house. If you are bored with the common construction, this design is a good choice. Igor Sirotov, an Ukrainian architect constructed this kind of house. Most of the rooms are spacious which enough to be filled with various furniture. The decoration is inspiring, so be prepared because we will take a tour inside the house!
Interior is designed in black and other dark color. Wall is built in concrete material that is unpolished. Living room is located on the wide main room. There is grey brown sofa that decorates the room. Next to this sofa, we will find a large fireplace with many of wood timber. Above this fireplace, the empty wall space is designed with the big painting. Such a good idea, isn't it? This industrial interior design is really an awesome building.
Don't forget to look above where the ceiling is decorated. Some of the ceiling is built using the steel girder while some others are used the wood beam. We can see this ceiling clearly in concrete material. This is unique because it reflects the characteristic of industrial building.
Flooring is another part that we should notice. There is concrete flooring room or cement tiles floor. But, in this house there is a unique floor that is made from glass construction. This is really attractive because we can see the activity of the floor below!
Courtyard of this house is decorated in cement and concrete. There is swimming pool if you want to get some exercise or enjoy the outdoor weather. This pool is bordered with fences and concrete wall of the house. Wide glass windows connect this pool area with the indoor room. Ground lamps are installed to spark this space in dark times. These industrial interior design ideas have so many of amazing designs which we can see and learn.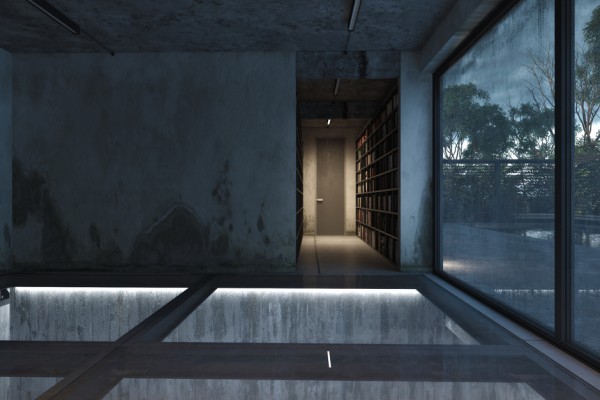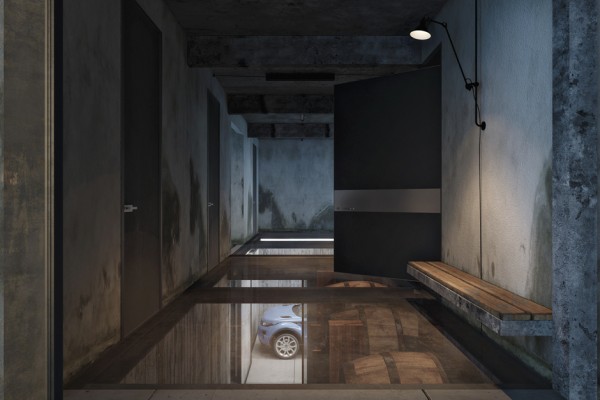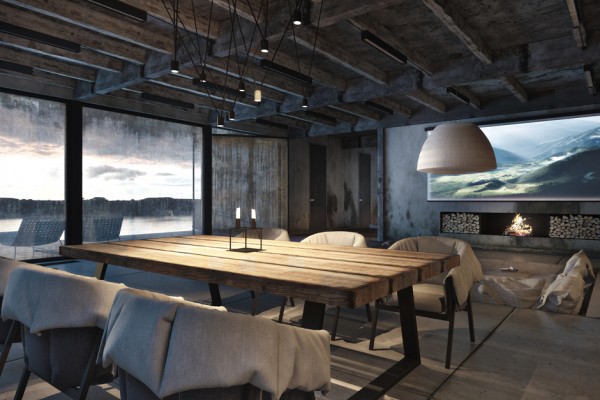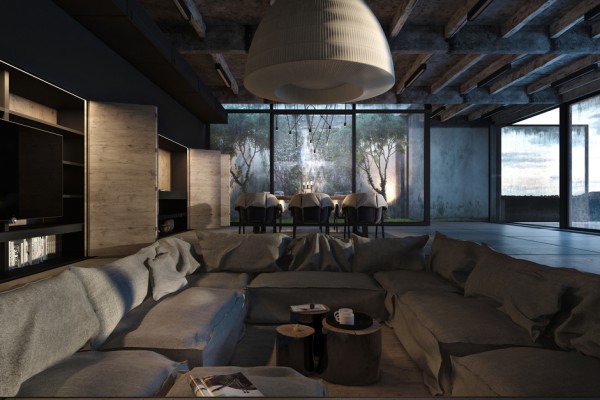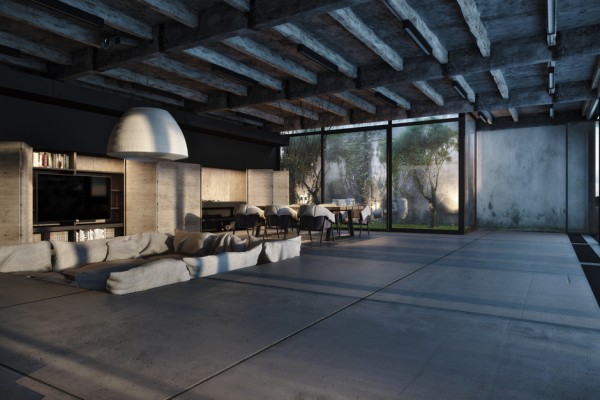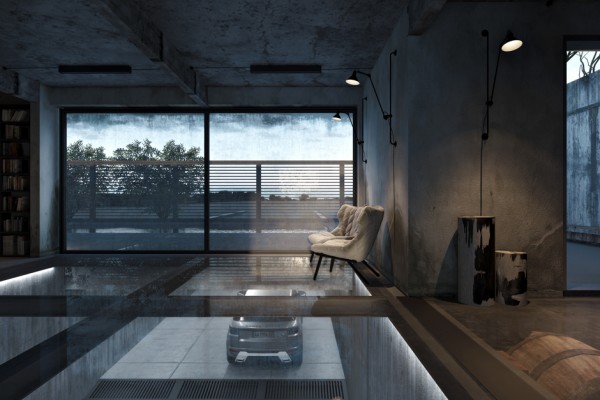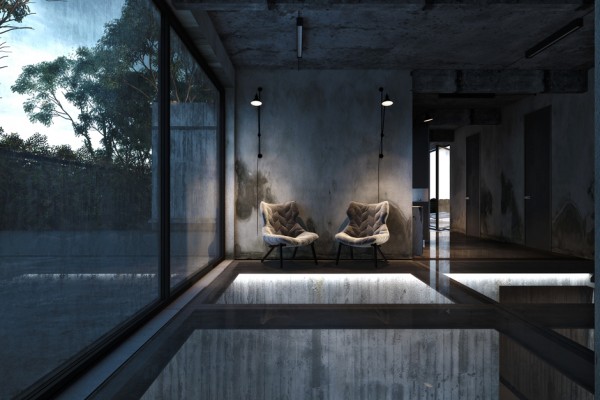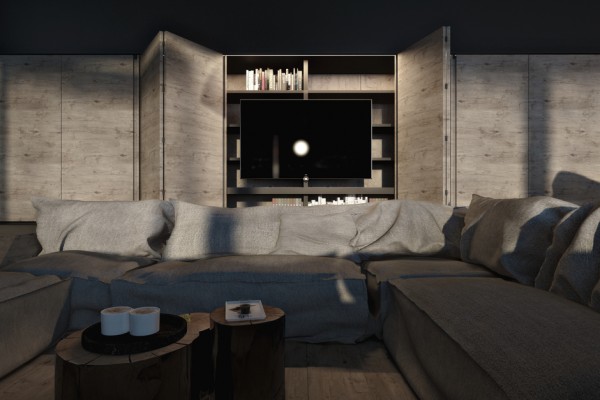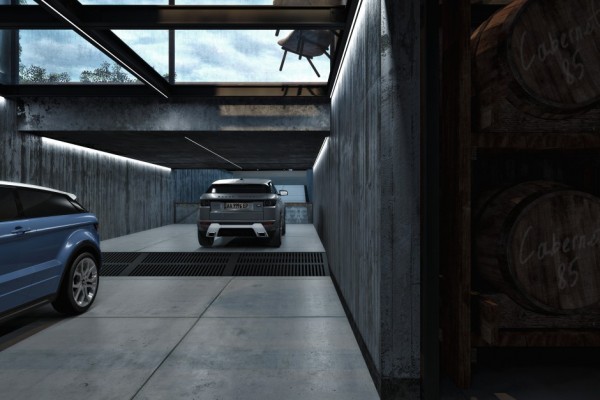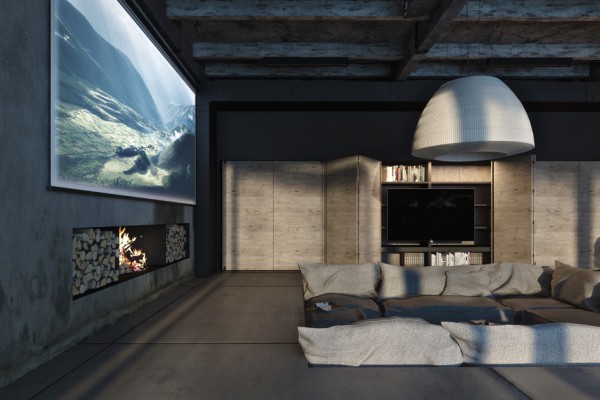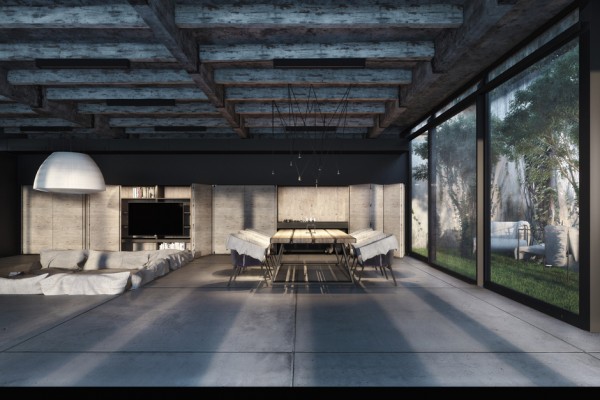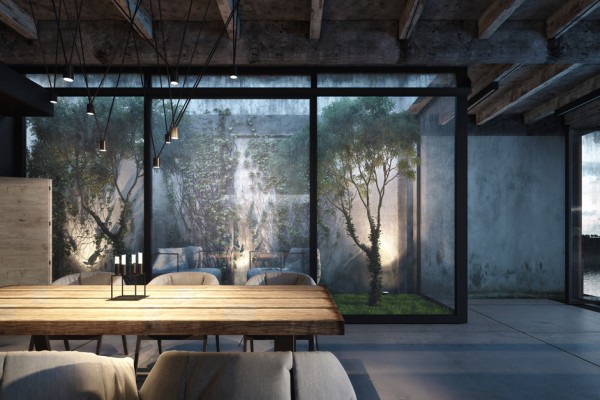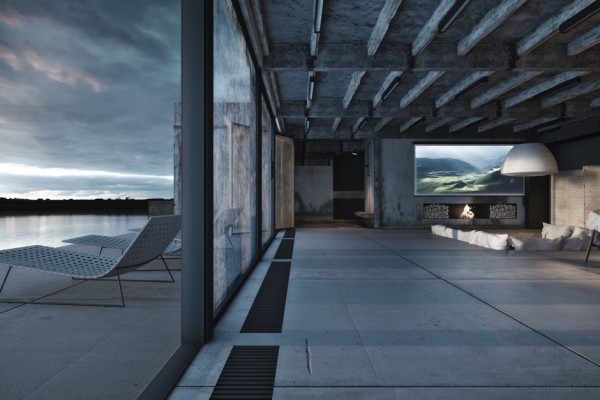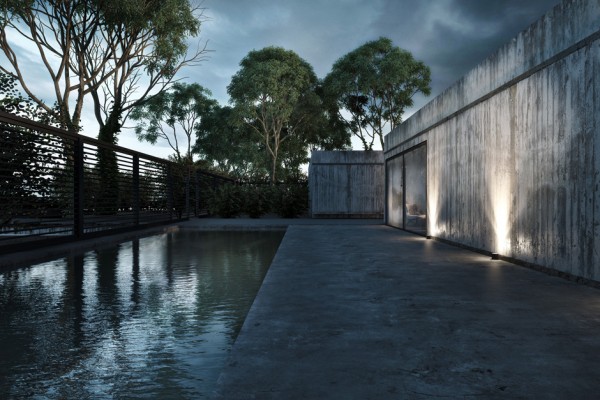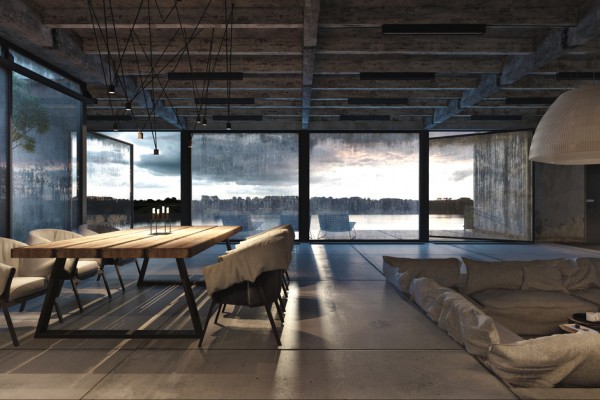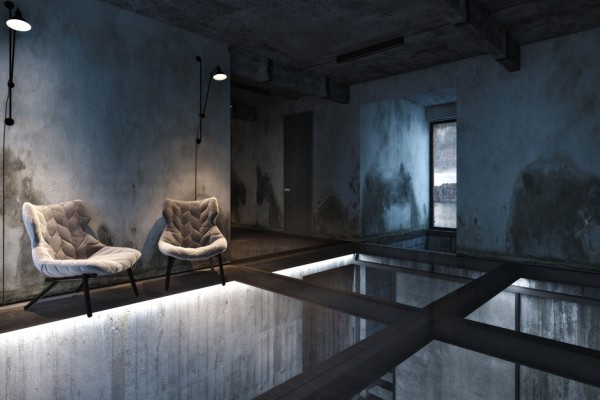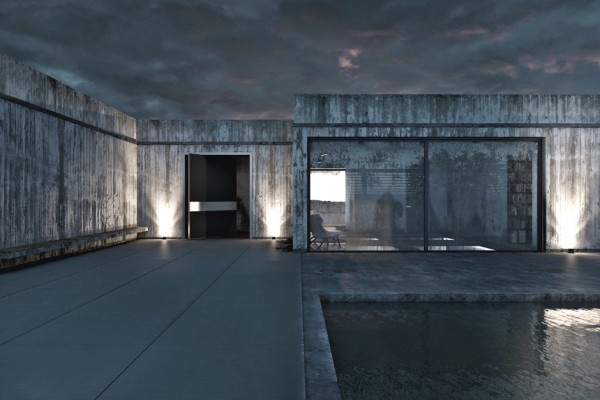 Image By : Igor Sirotov
View the complete gallery
Share your Thoughts!