Elegant And Modern Canadian Home With Open Plan Living Room
Modern, dynamic and dazzling touches that become the most wanted style nowadays, and you can find all of those in our modern Canadian home design. This elegant beautiful home that is built in three levels of floor, is located somewhere in a lovely city, Toronto, in Canada.
Natural elements fulfill this home that you can find in its single details, both in its exterior plan or interior concepts. Just like always, we know what you want, and some supporting pictures already attached forgiving you more details information.
This dazzling modern Canadian house plans is designed by a professional and popular architect in the country, Drew Mandel Architects. This home design is covered by transparent glass facades for most of the part. It brings both refreshments by the natural views in its surrounding, and also natural lights that can easily come inside and shine the interior design. Even this home design does not has spacious garden area, but there are various plants, such as trees and flowers that are planted in the empty space outside.
A spacious and modern style living room will be the first room that you will see, decorated with some wall decorations and lighted with standing and hanging lamps in artistic shape. This living room has unique sofa design, which is more futuristic and decorative, especially with its bright orange tones.
Then in this spacious open plan area, you will also see the dining room and kitchen in the same place together. White kitchen cabinet is made of wooden materials, and minimalist style is selected with the dining room furniture, two couples of chairs and a square table that made of wooden also and in white.
White and black colors are dominating this house with style, while some natural tones accompanying them. Make sure you will pay more attention in to our lovely photos of this dazzling Canadian home designs that are inserted in our photo gallery.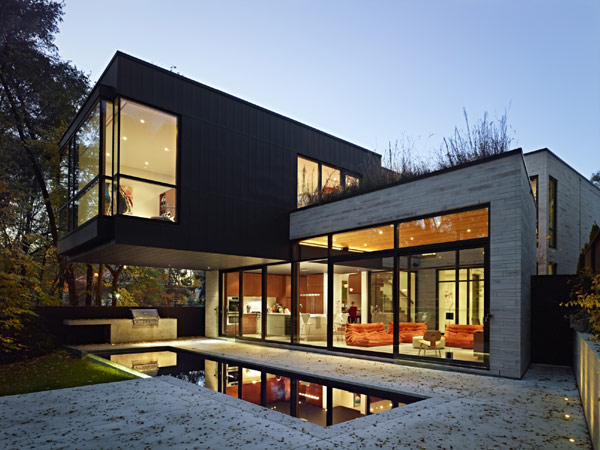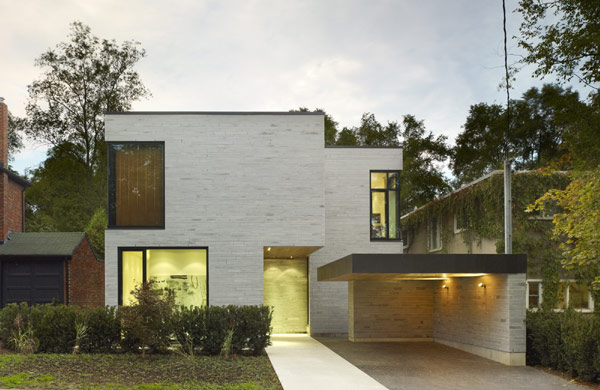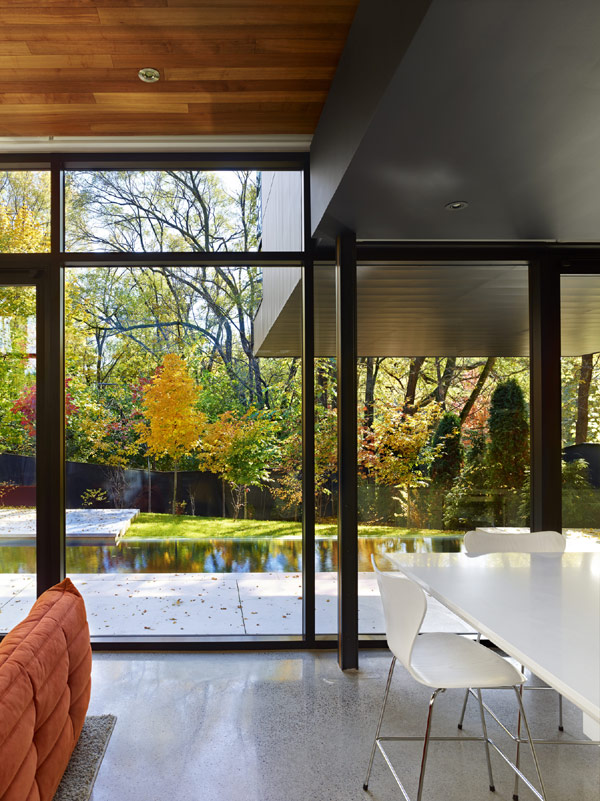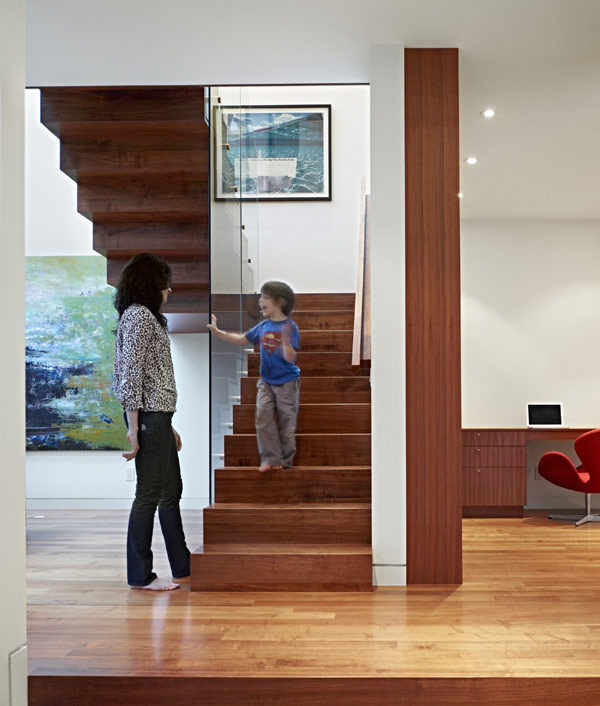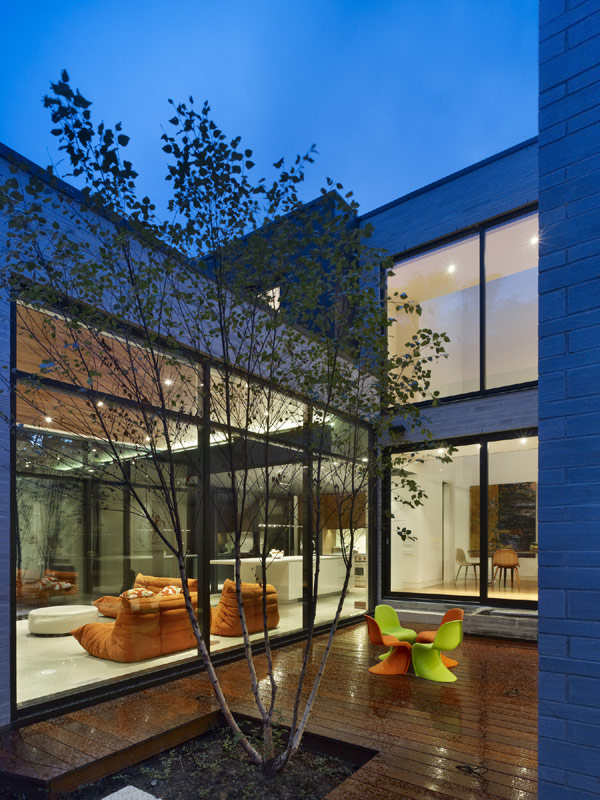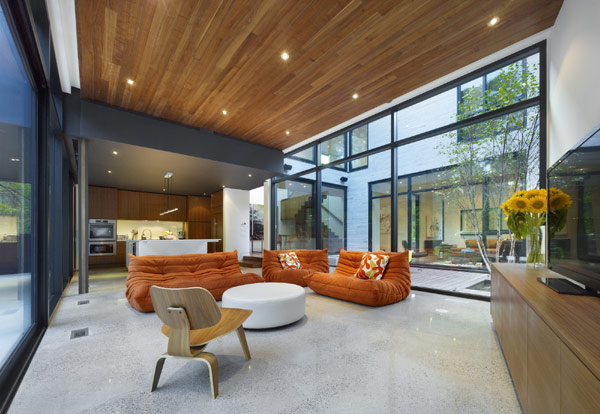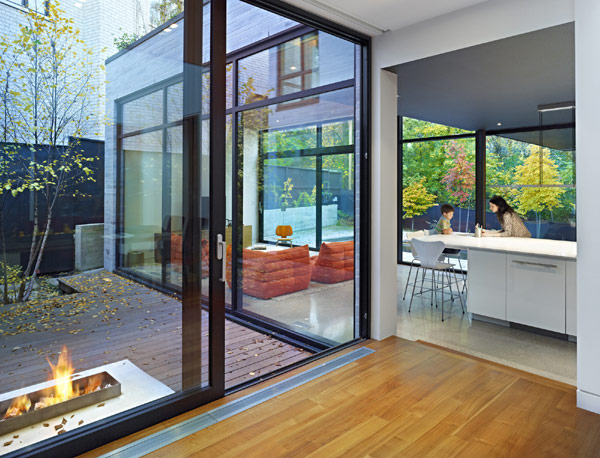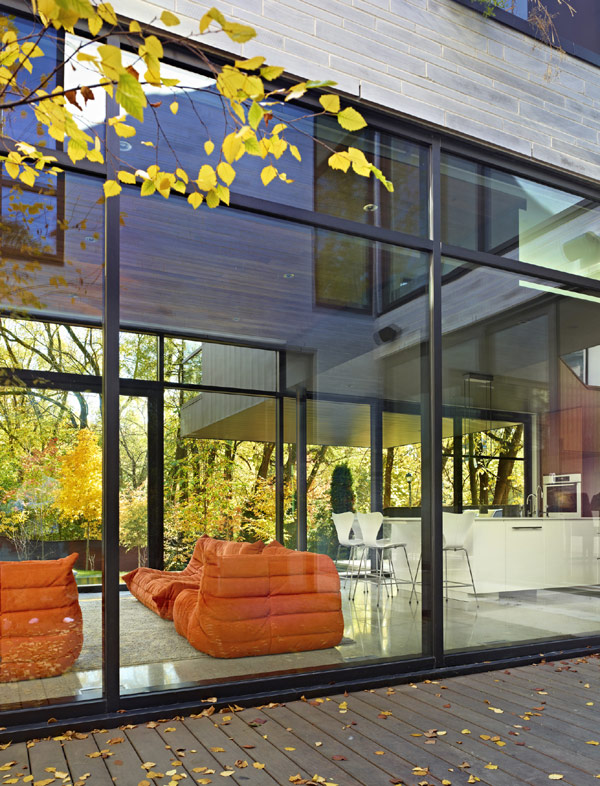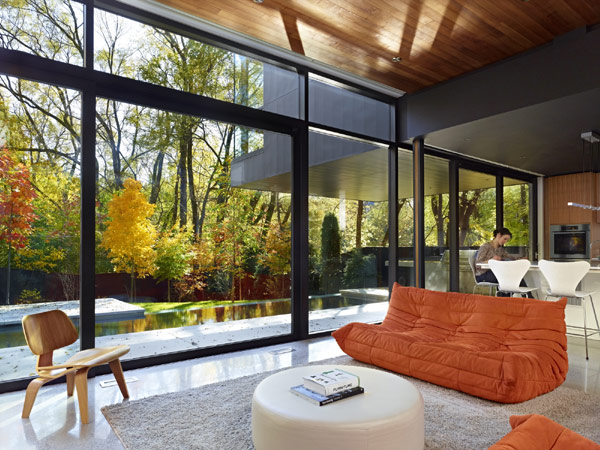 Image By : Drew Mandel Architects
View the complete gallery
Share your Thoughts!