Eclectic Contemporary Home In Hip And Vibrant Interior Style
At this time, we want to share the amazing inspiration about contemporary house renovated by Nico van der Meulen. This elegant contemporary house is located in Johannesburg, South Africa which offers vibrant interiors with modern furniture. Here there is an eclectic home design with stunning style and beautiful decor. The front facade of this house has a view that is perfect for the contemporary home with a balcony that juts into the back side of the house. There is a swimming pool in the front yard of this house, exactly before the entrance.
The architectural design of this house look fabulous with their metal panel walls. This is probably not found in the other house building. There is also an iron fence that encloses the balcony. In addition to the entrance of the house there is a garage with a stylish decor as a car park and store vehicle repair tools. Specialized in the design exterior home renovation shows contemporary design with stunning looks and style.
Furthermore, you can have a look the back side of the building this house. In the backyard, there are outdoor terrace and modern pool design that you can make a place to relax. The concept of the pool looks so modern with their modern fountain that flows into the pool. Comfort terrace equipped with a set of outdoor furniture styles in brown and light green color which makes it look beautiful.
The luminous living room in the interior of the house is equipped with a lounge-style using comfortable. There is a leather sofa and a lime green color which is getting beautifies the living room. The living room has direct access to the terrace at the house.
Among the living room with a terrace are dividing the space in the form of folding glass doors. You can also find the kitchen design set is contemporary with green backsplash on the side of the living room. This contemporary concept of home renovation is beautiful in appearance unique with everything that exists on the exterior design and interior design is decorated perfectly.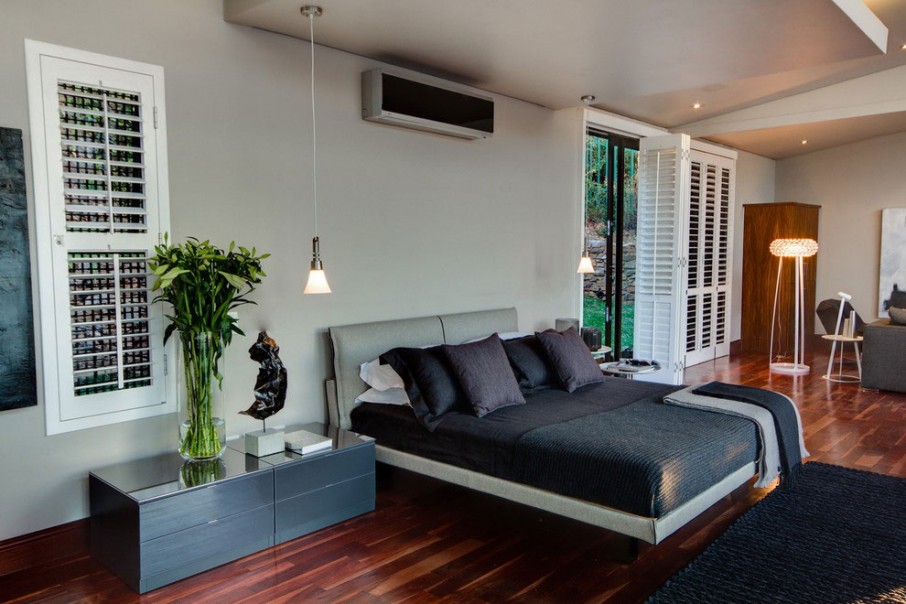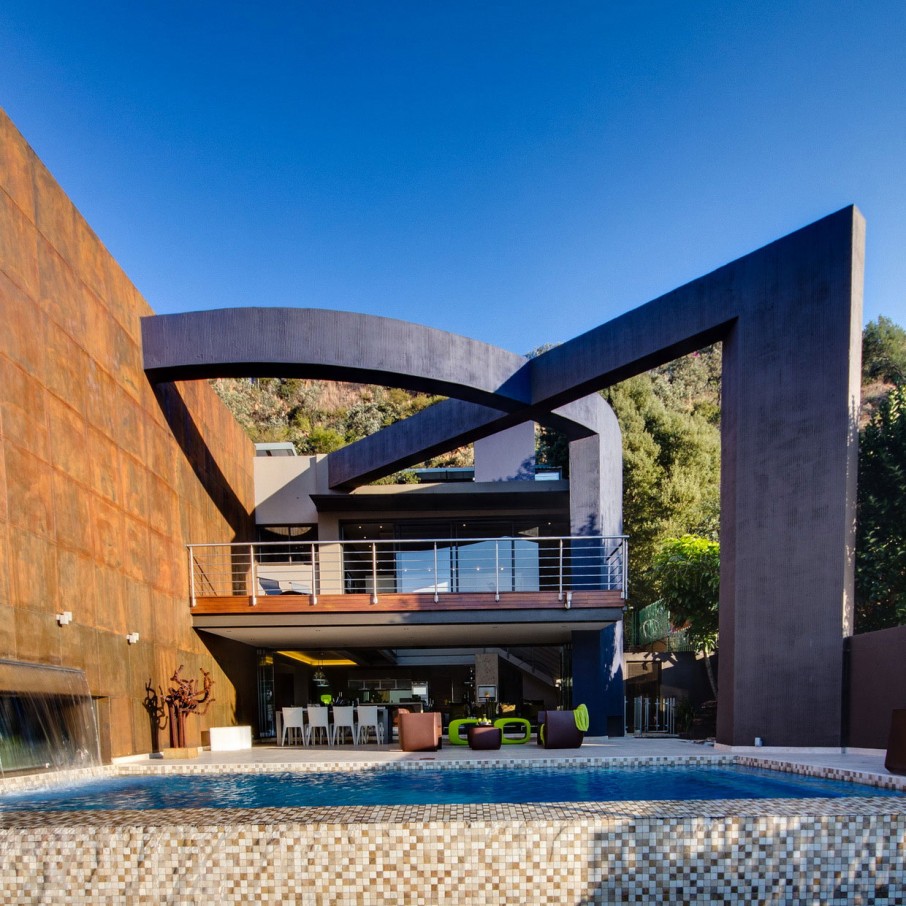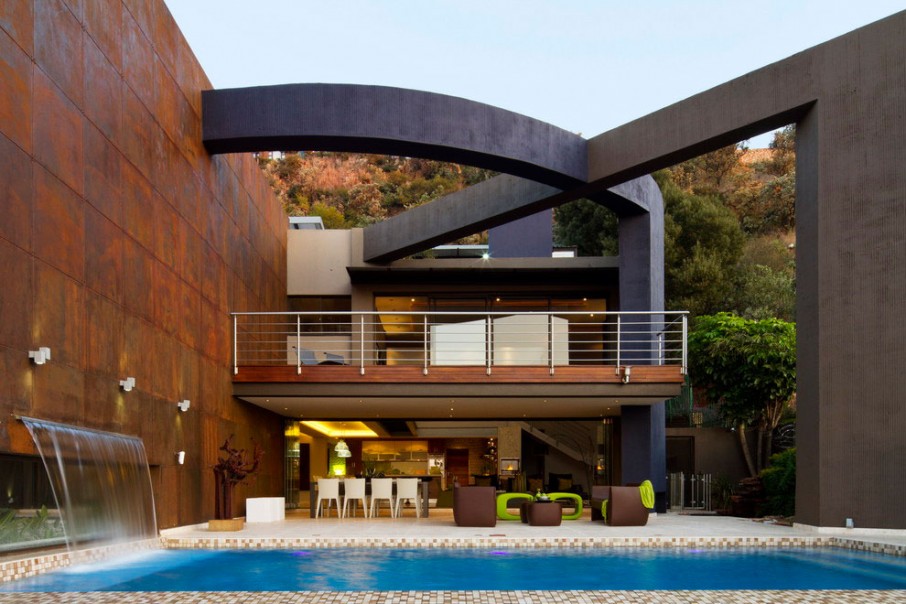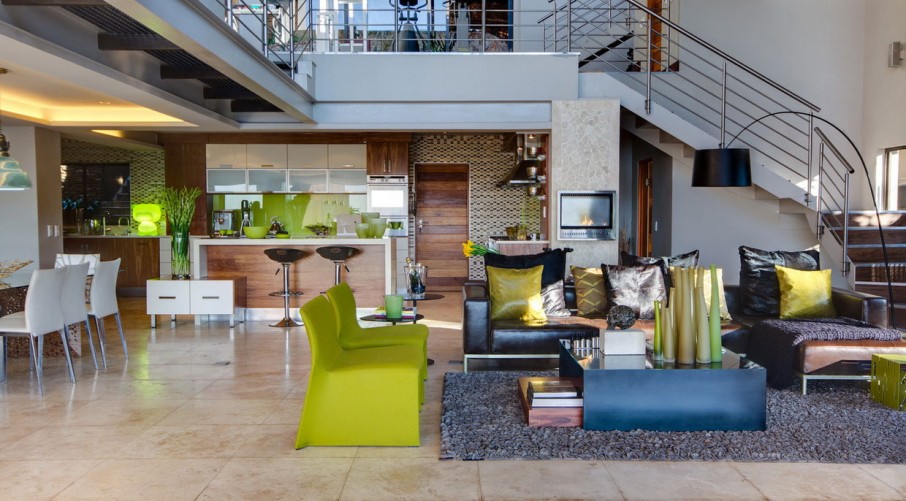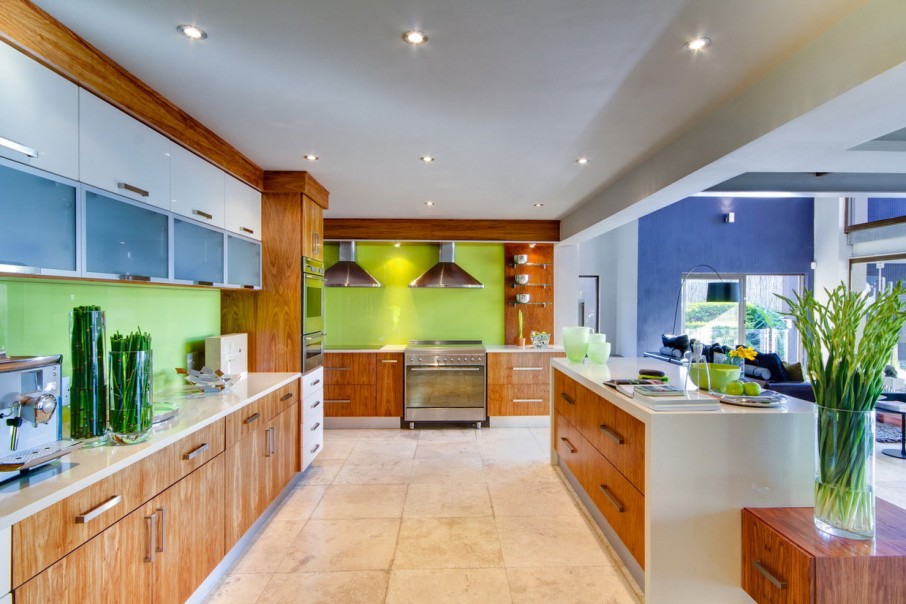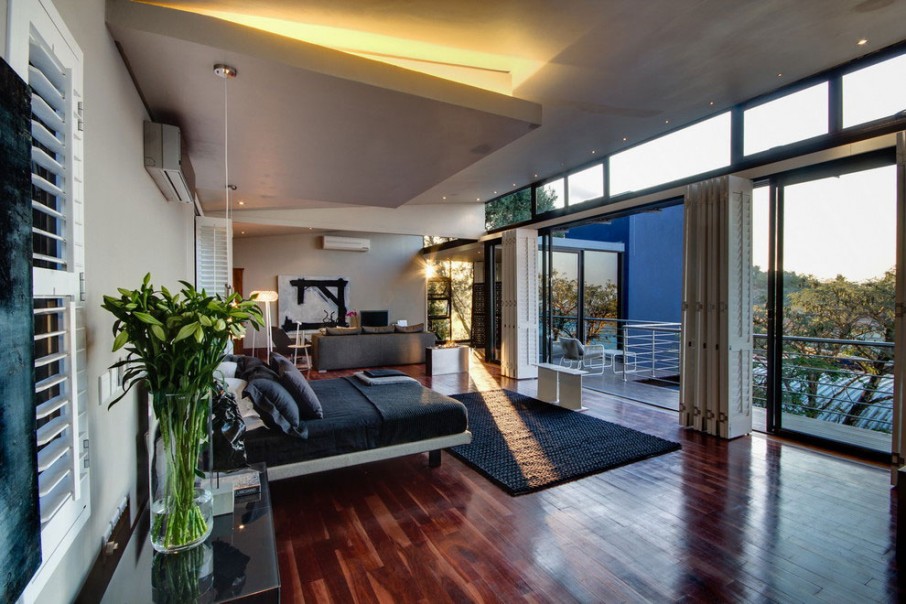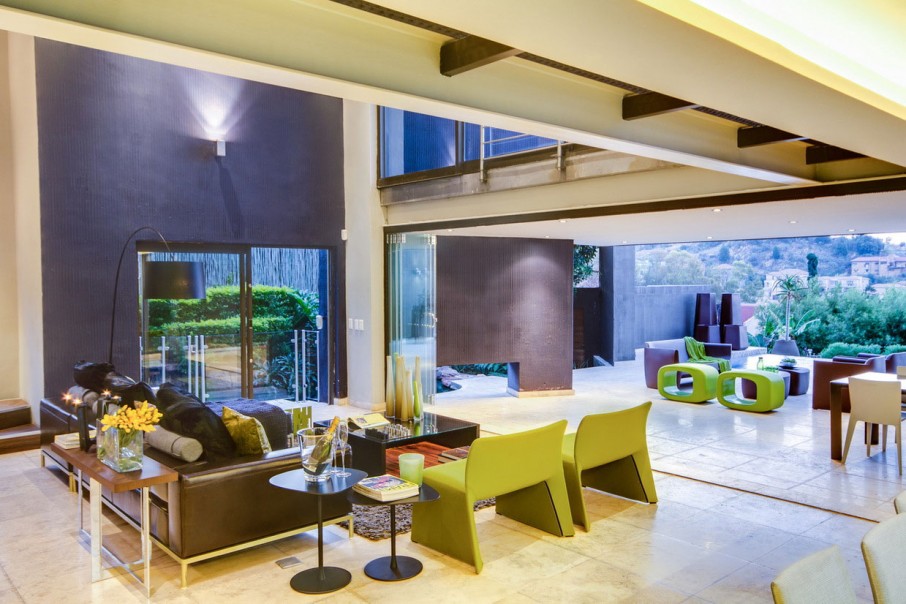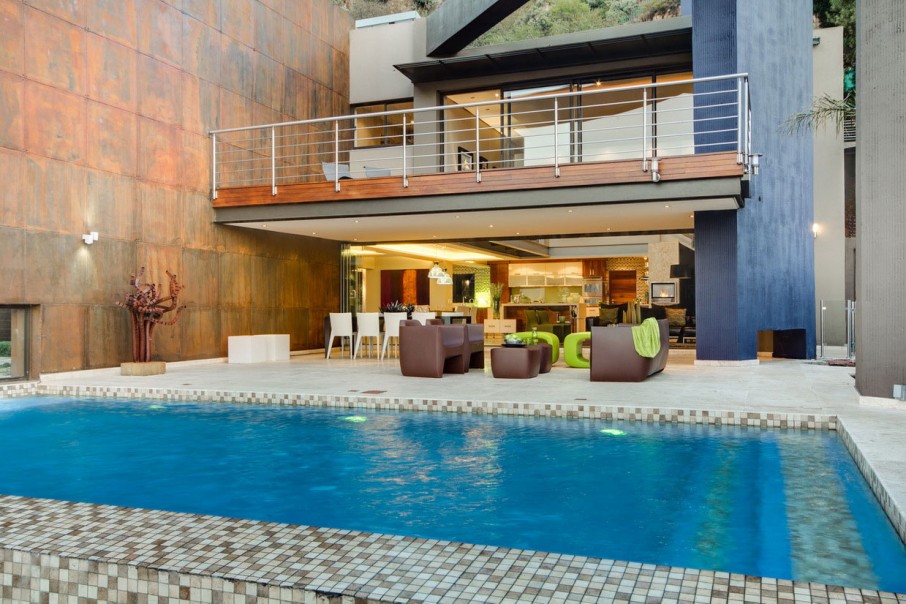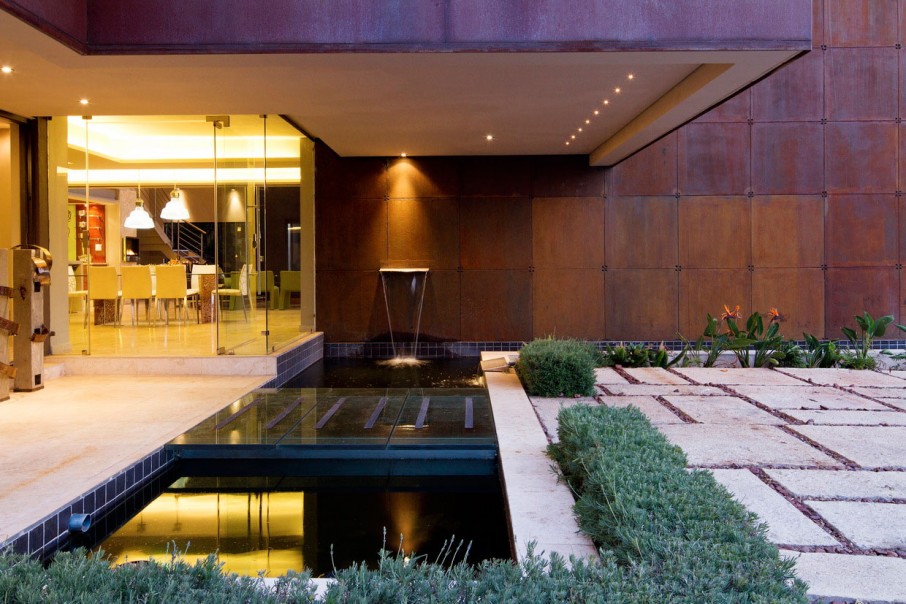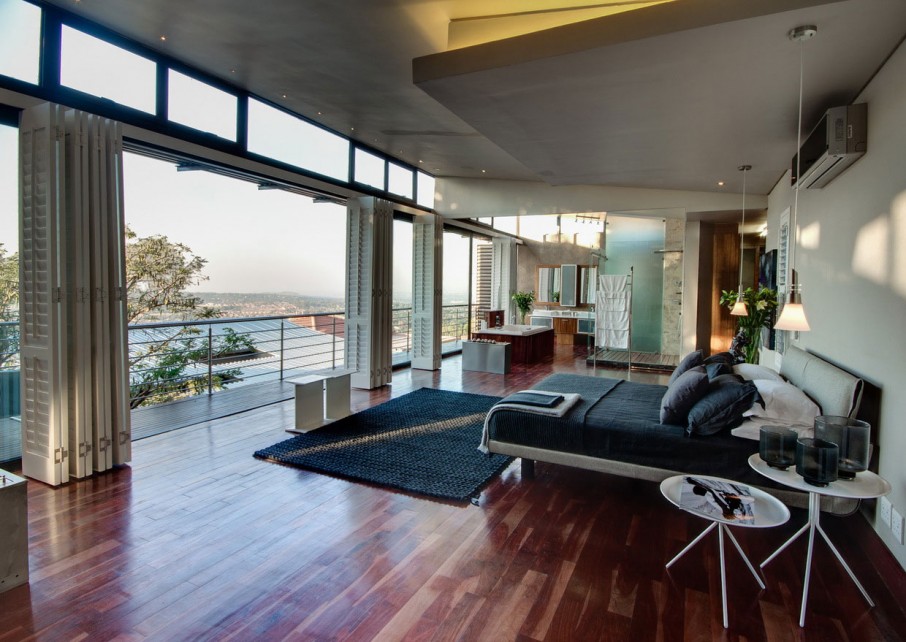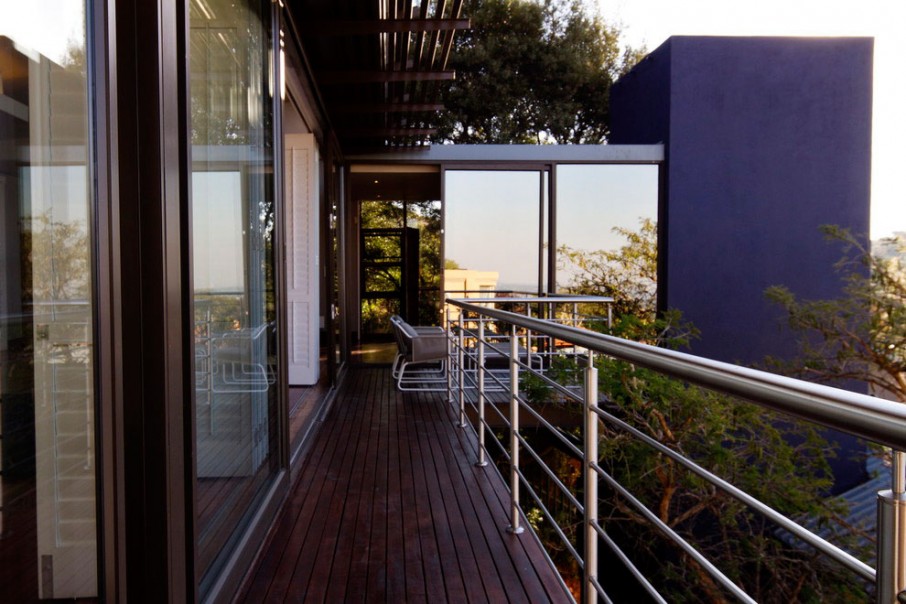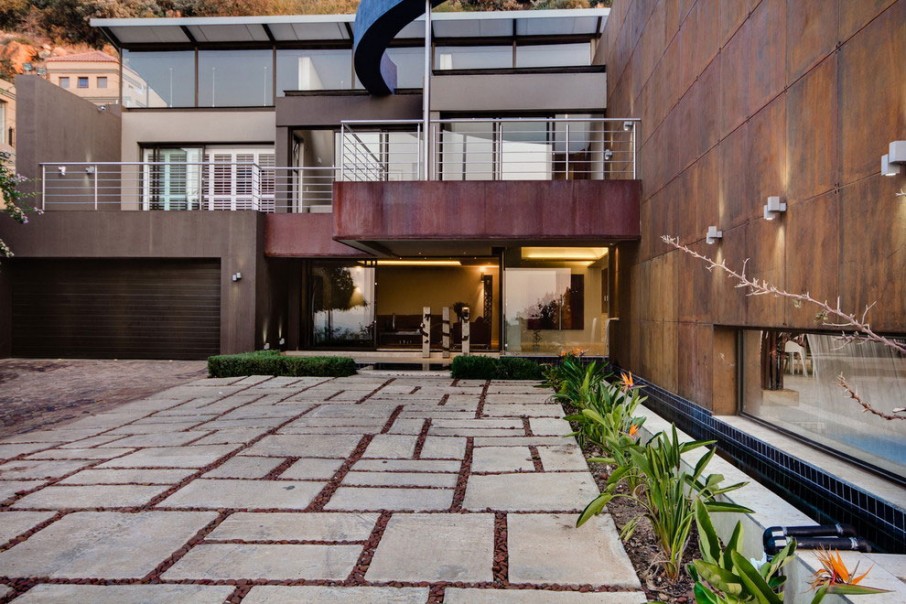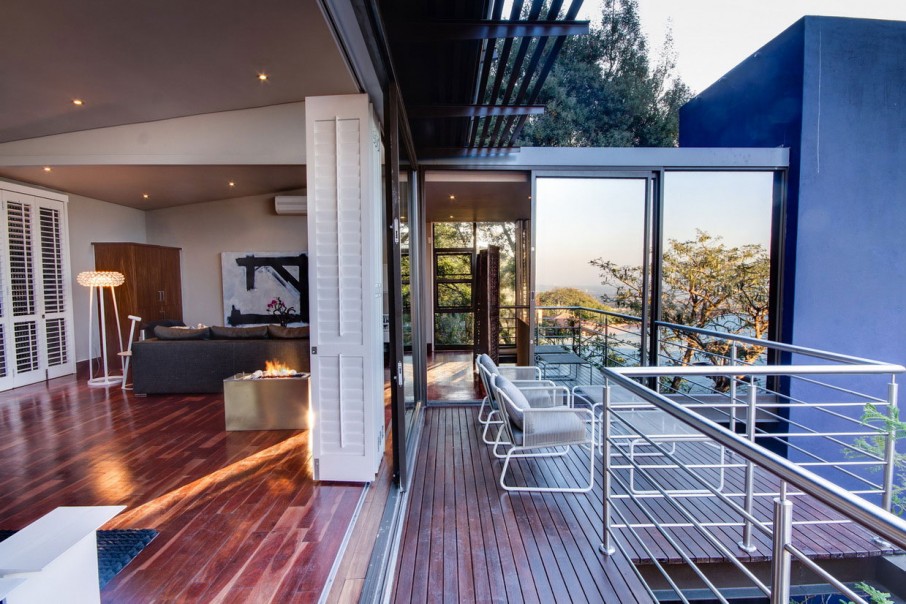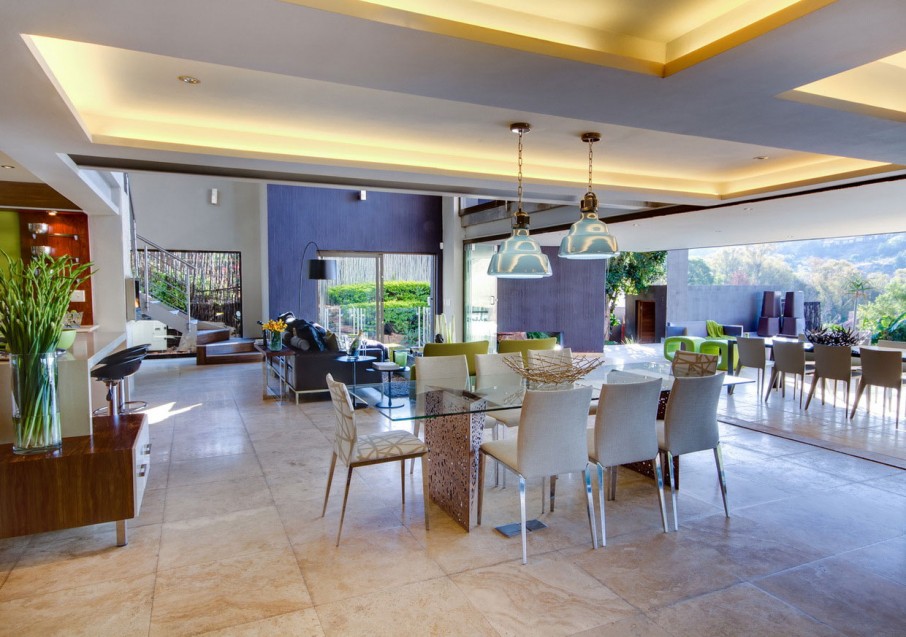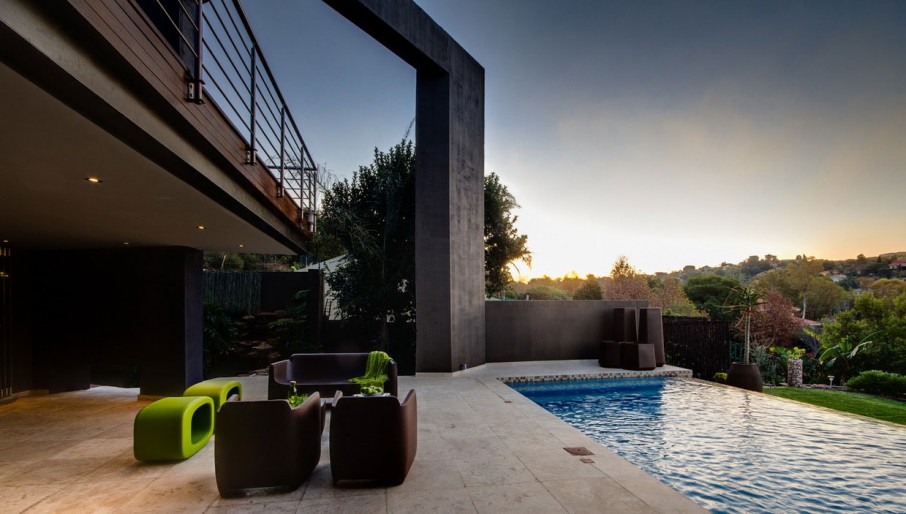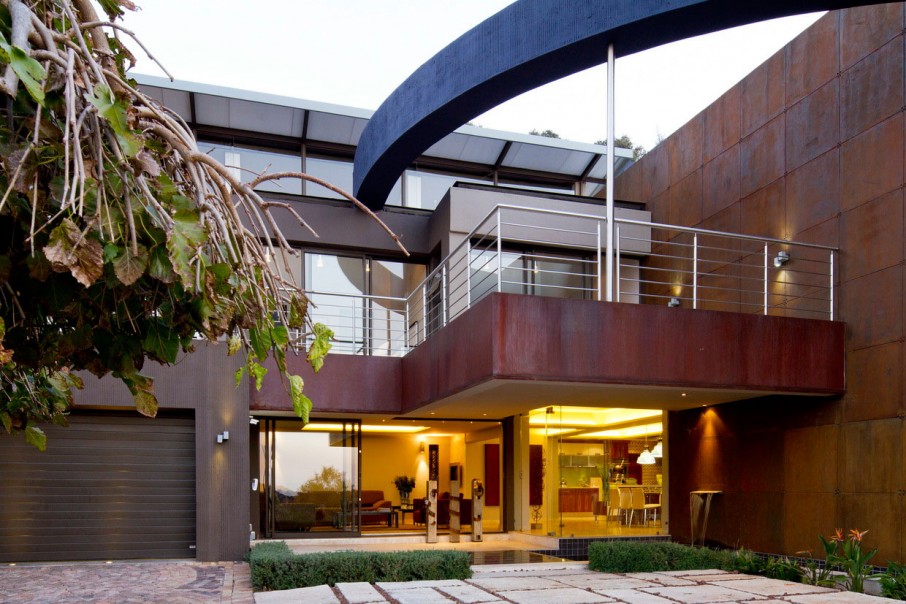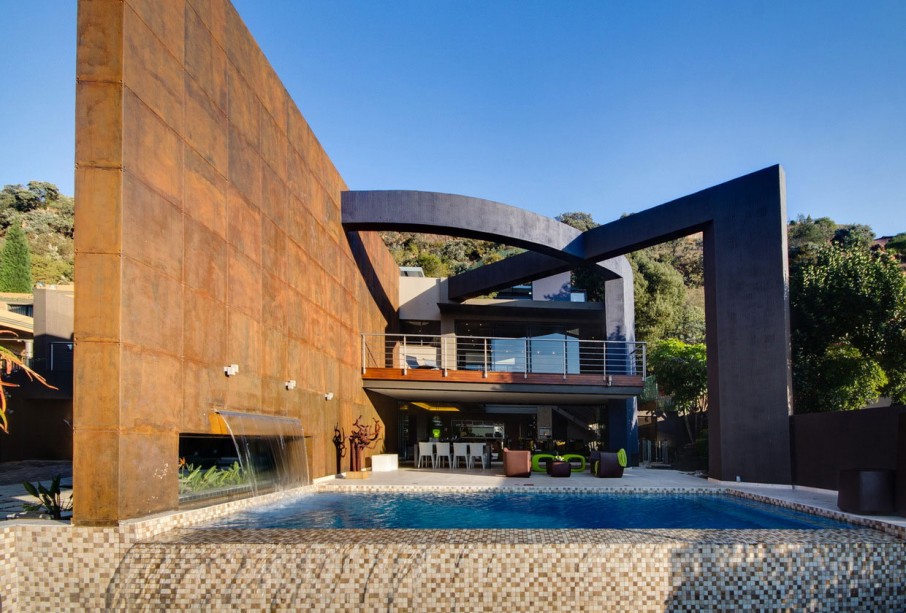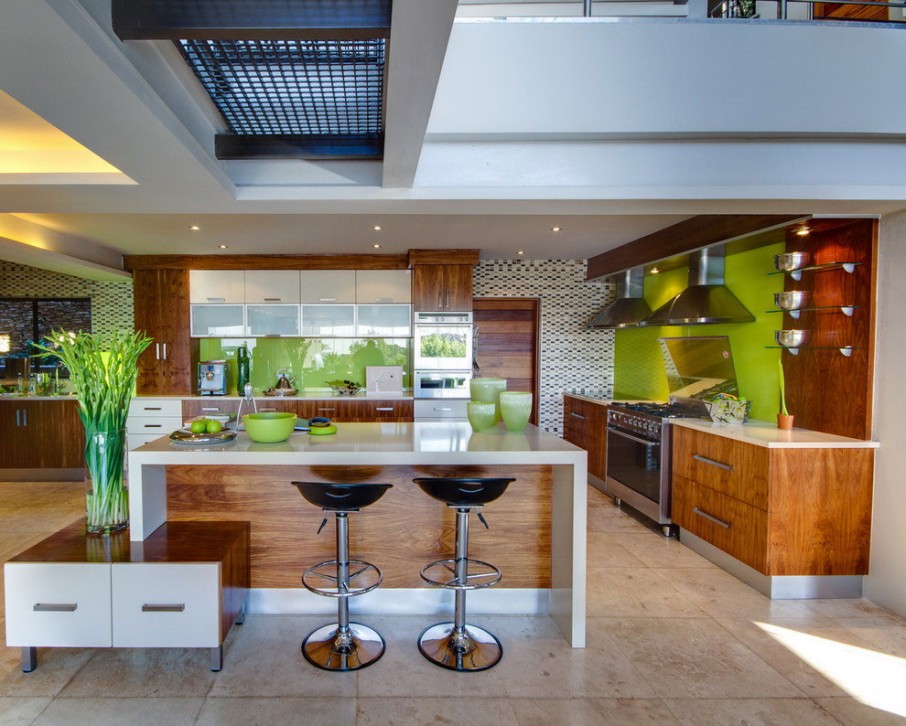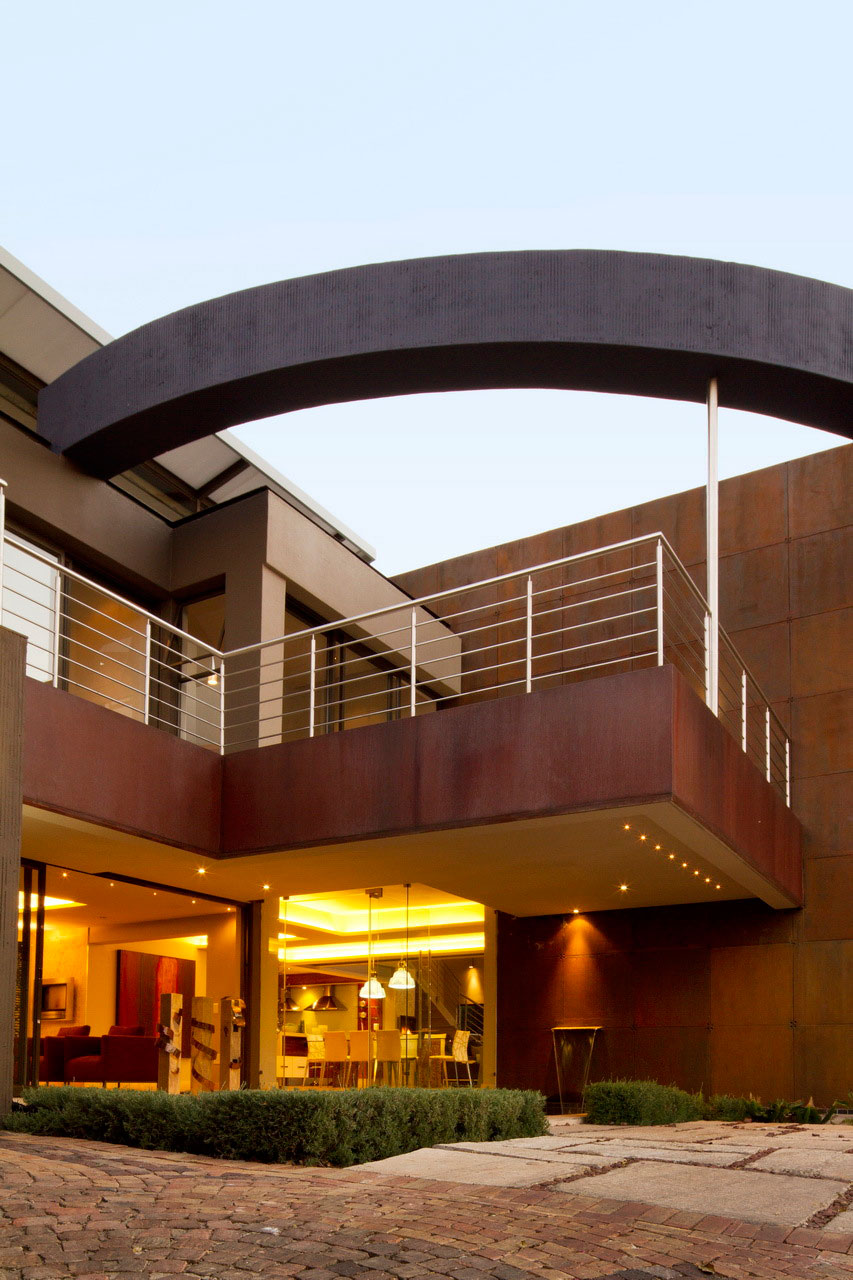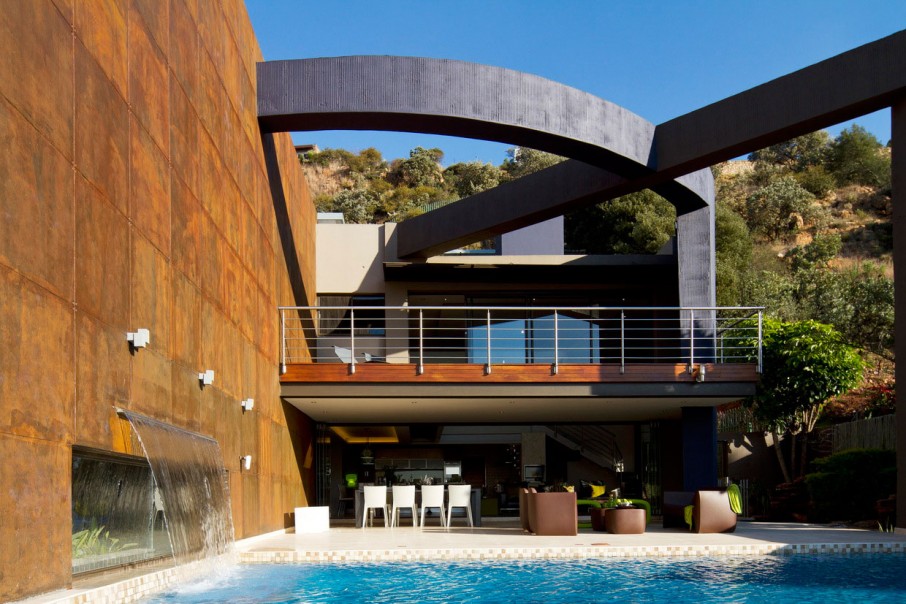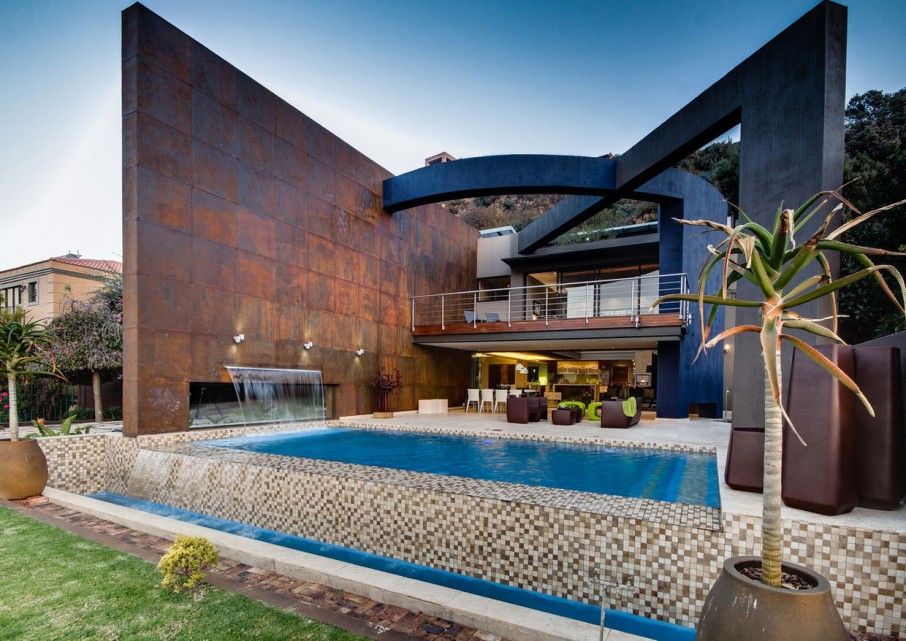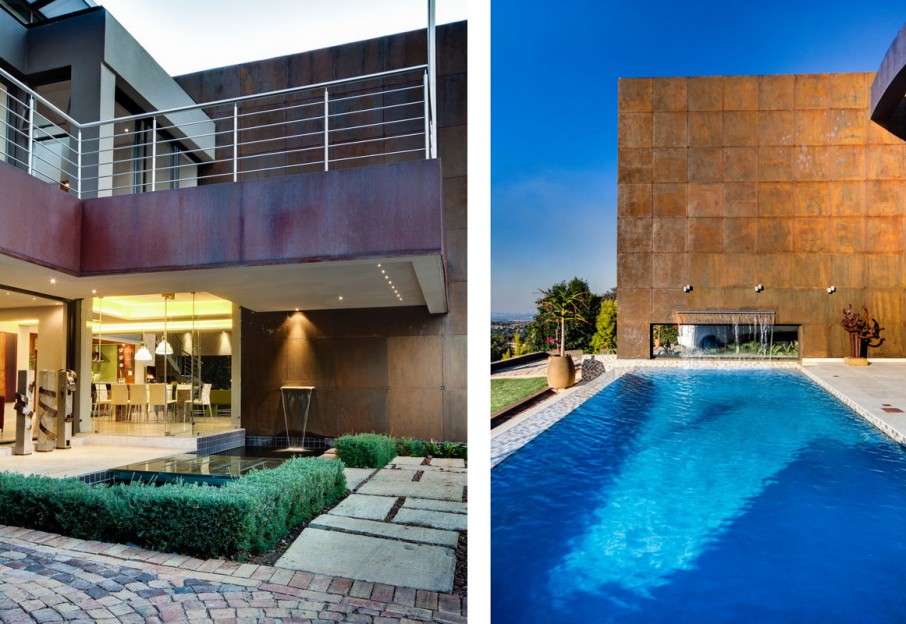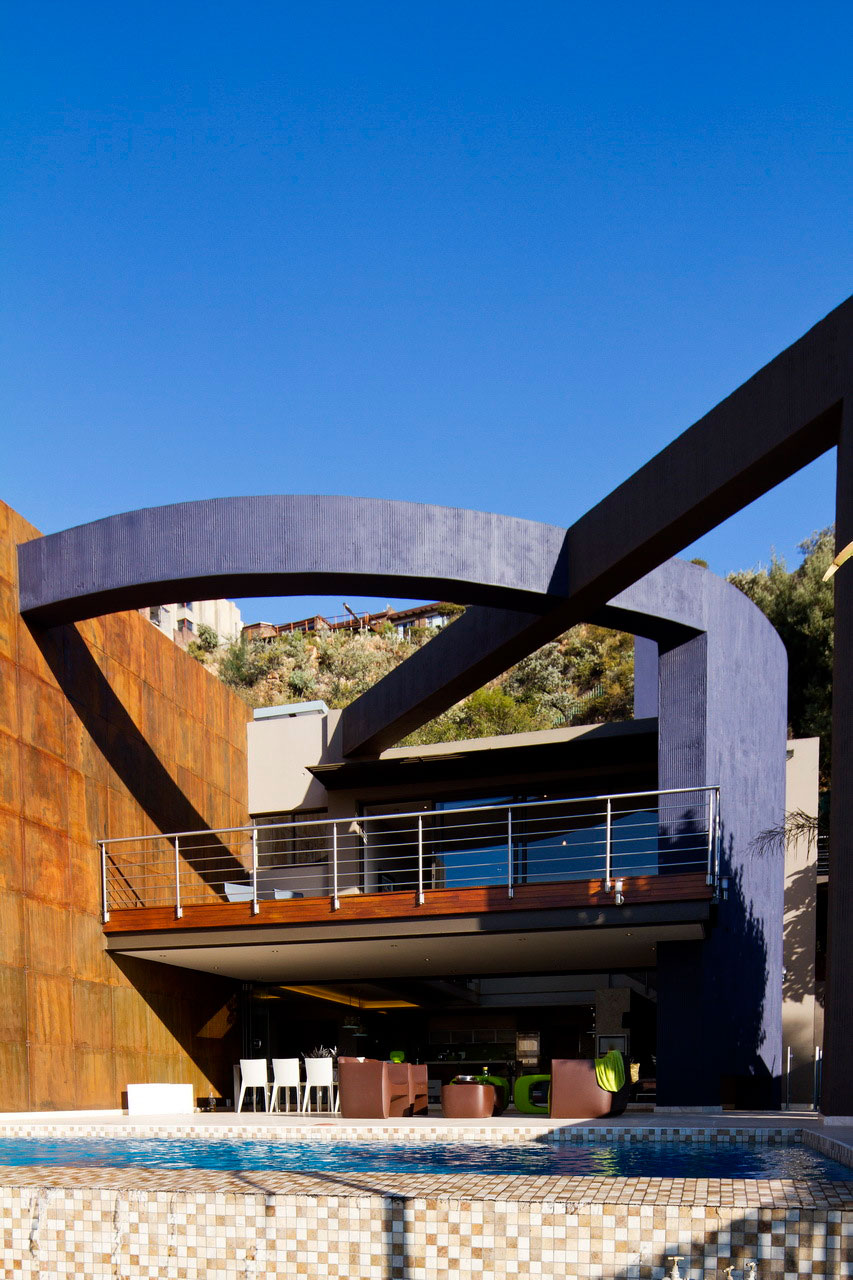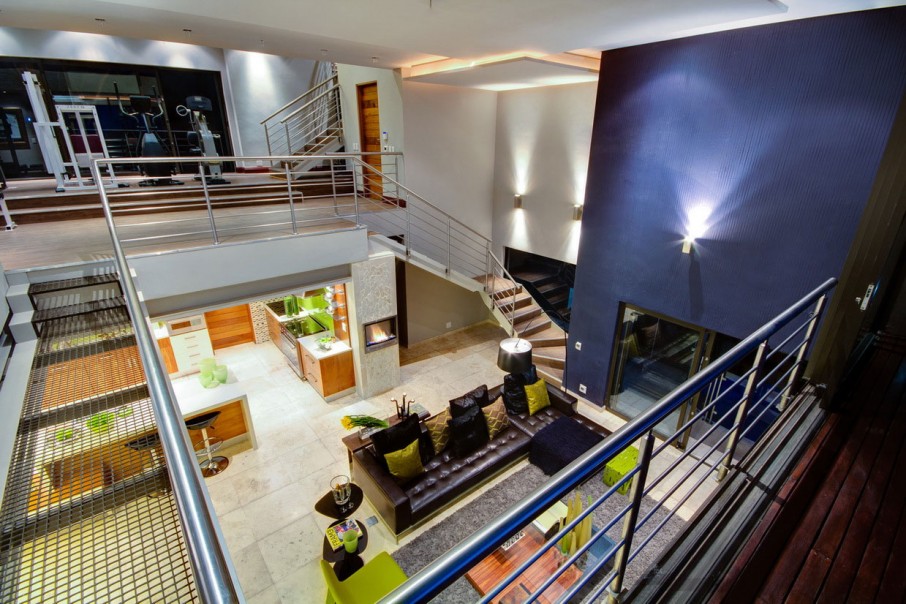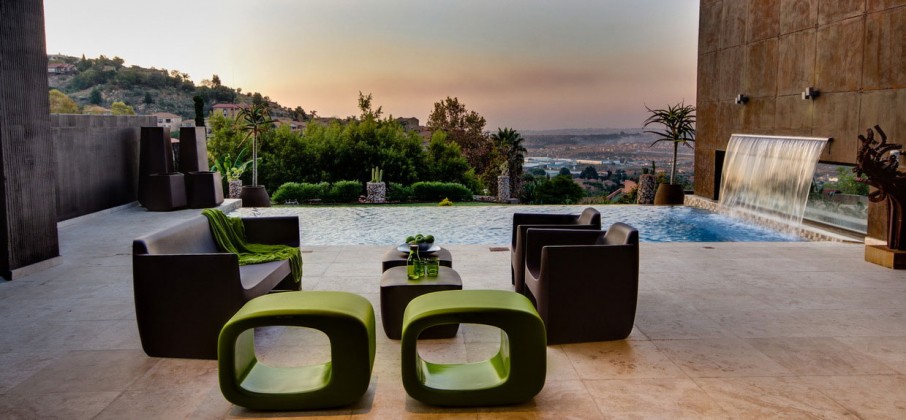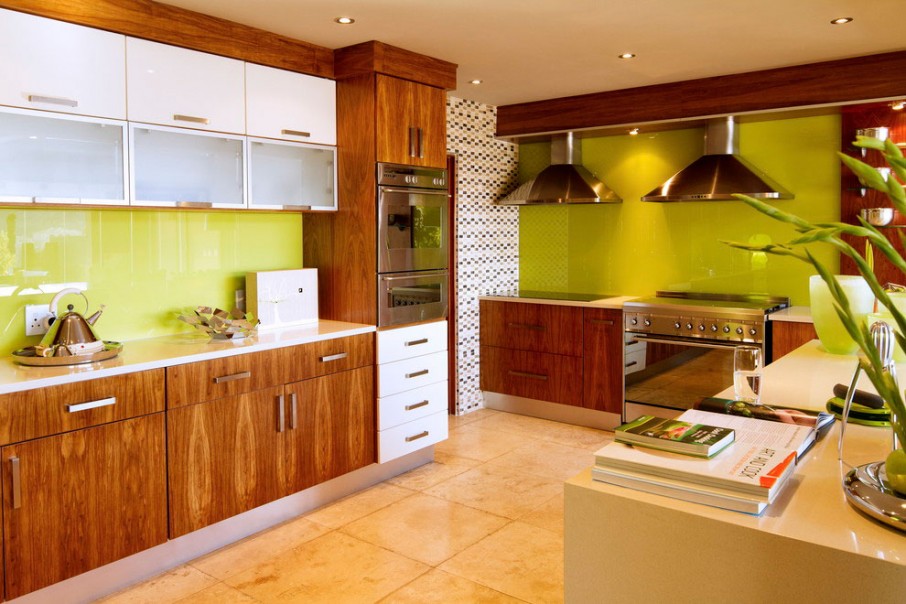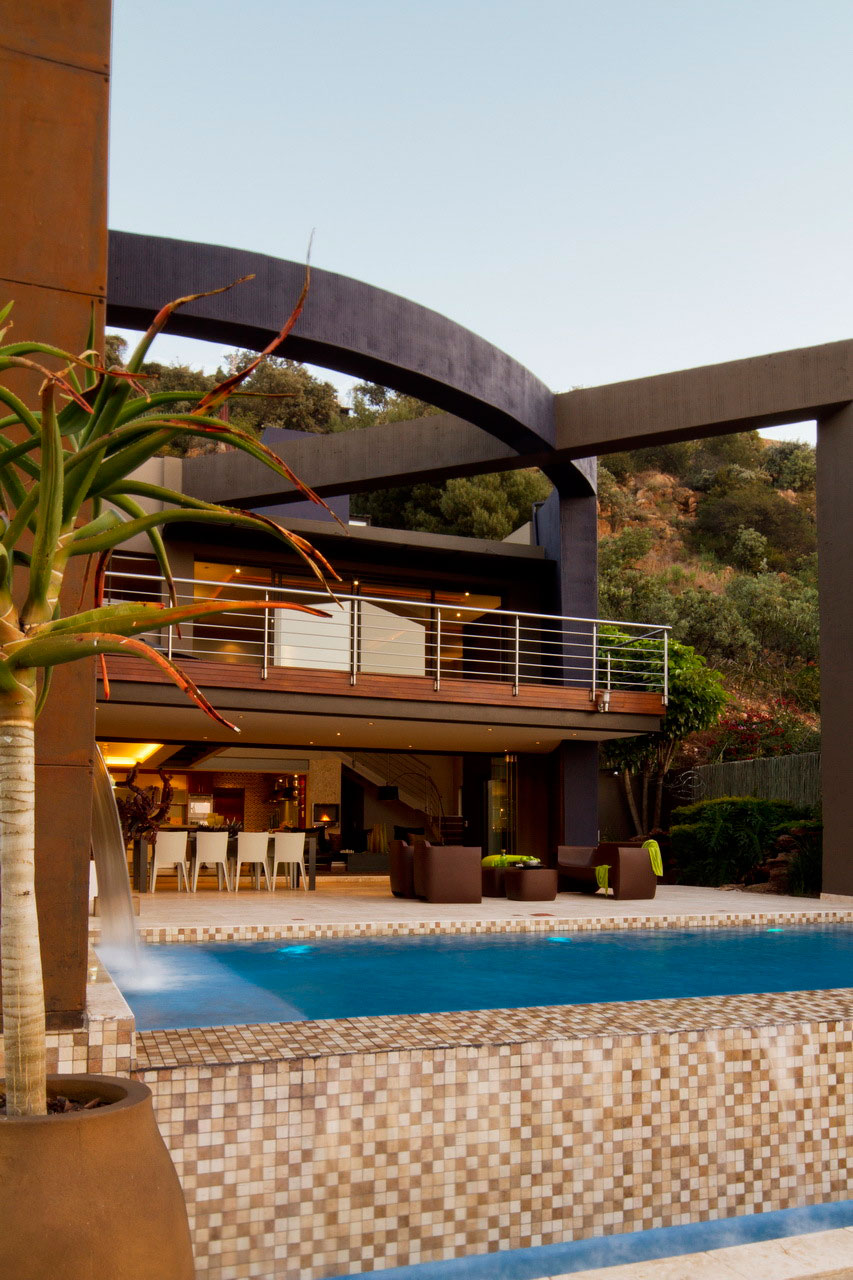 View the complete gallery
Share your Thoughts!