Sophisticated Modern Japanese Home With Concrete Construction Of Shiga Prefecture
Its name is House of Silence where a modern concrete construction comes into view by modest angled architecture design. Grayish concrete arises a calm and stillness ambience upon the exterior and interior of this sophisticated contemporary home. Stone bricks strengthen the facade quiet accent with the dark but cool nature color schemes.
The inner wall of the beautiful home exterior also emerges the stony arrangement, which lets the texture popping up within the dreary setting. Fine pave of concrete floor balances the wall manner for the texture and pattern.
Exploring the inner spaces, an unroofed space seems to give the suppression because of the bold wall construction jailing the sight among the dim. The ornamented wall and small pond in the side floor break this monotonous view. Sharp rectangular door provides the entrance to the other room inside this modern concrete home construction with strict style of angled form. It comprehends the geometric line of the concrete wall. Naturalist decor of a dog allows the stiff sight blended.
Monochromatic background sounds perfectly invading the sitting room. The rectangular sofa firmly shows the angles sustained by the surrounding mode design. Simple and minimalist contribute in the interior. It appears in the furniture sets and the decorative items.
Next to the sitting room, a modern kitchen set enhances the contemporary interior design by the in-wall high-tech cabinetry and the stainless steel elements. It is cute to have a glass vase with the purple petals flower giving the nature presence among the steel.
The feet may have the mild cold from the chic rectangular tiles covering the bedroom ground. The clear glass installation supports the natural illumination from the sun radiance. This sleeping room looks so elegant in this minimalist and humble concept. Green plant strikes the white with the living green leaves. This Kuoichi Kimura architectural design is contemporary concrete home construction for the advanced design and concept.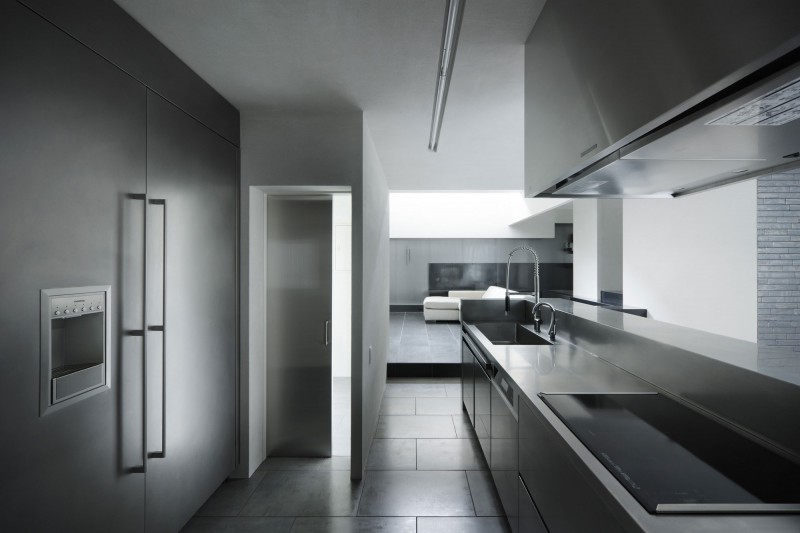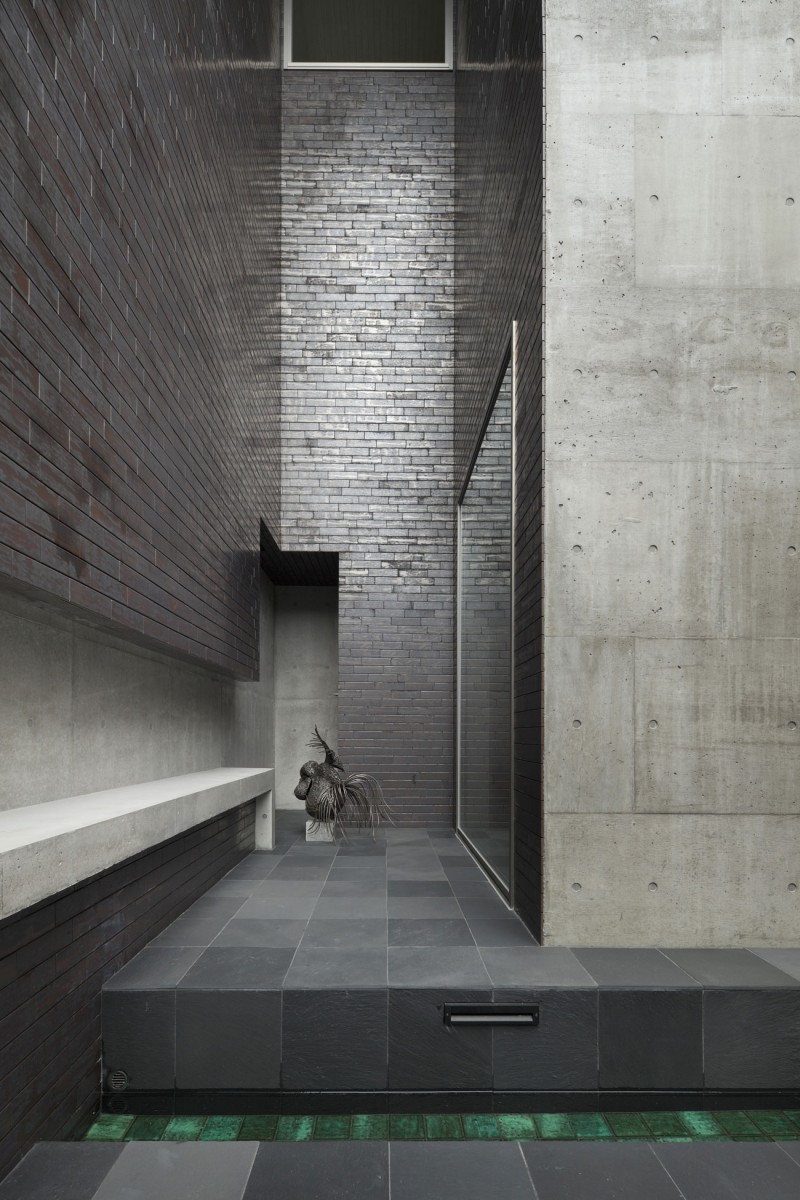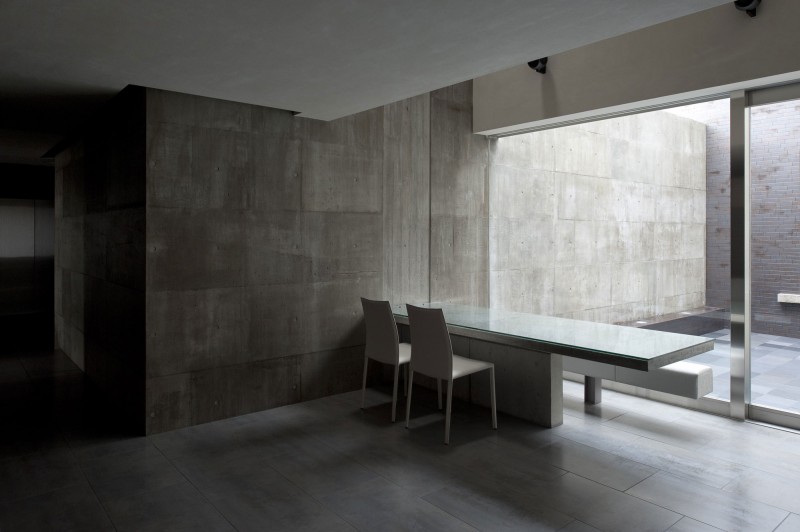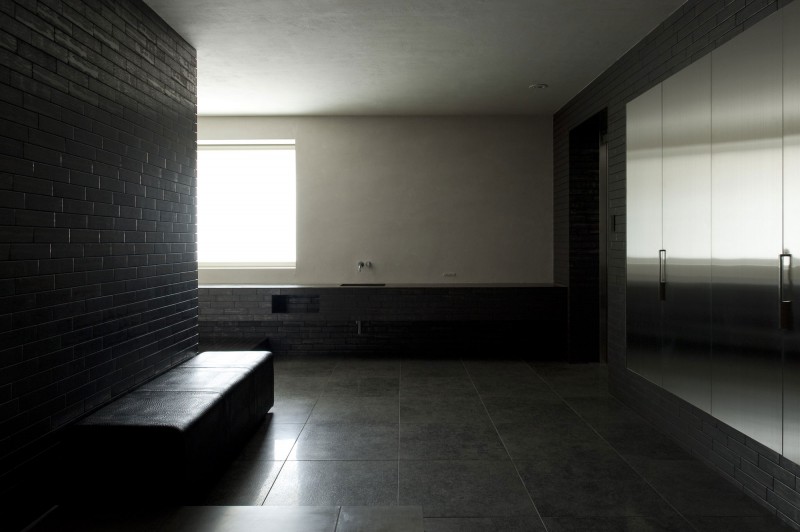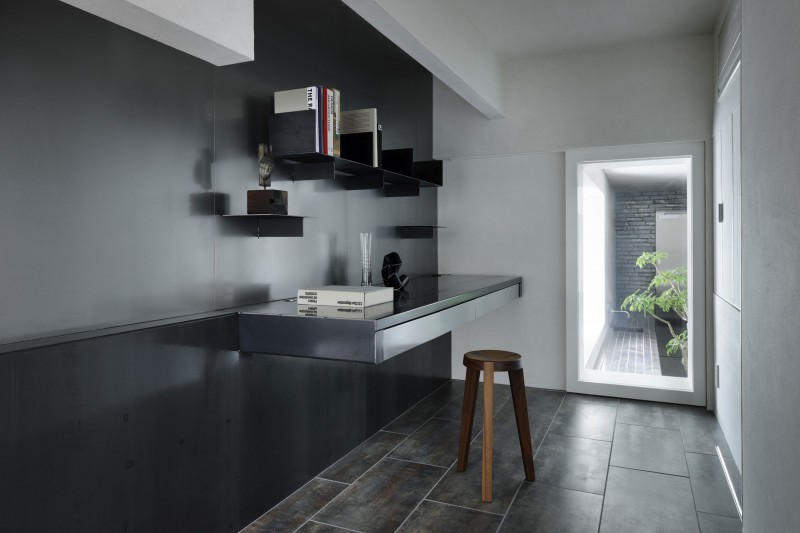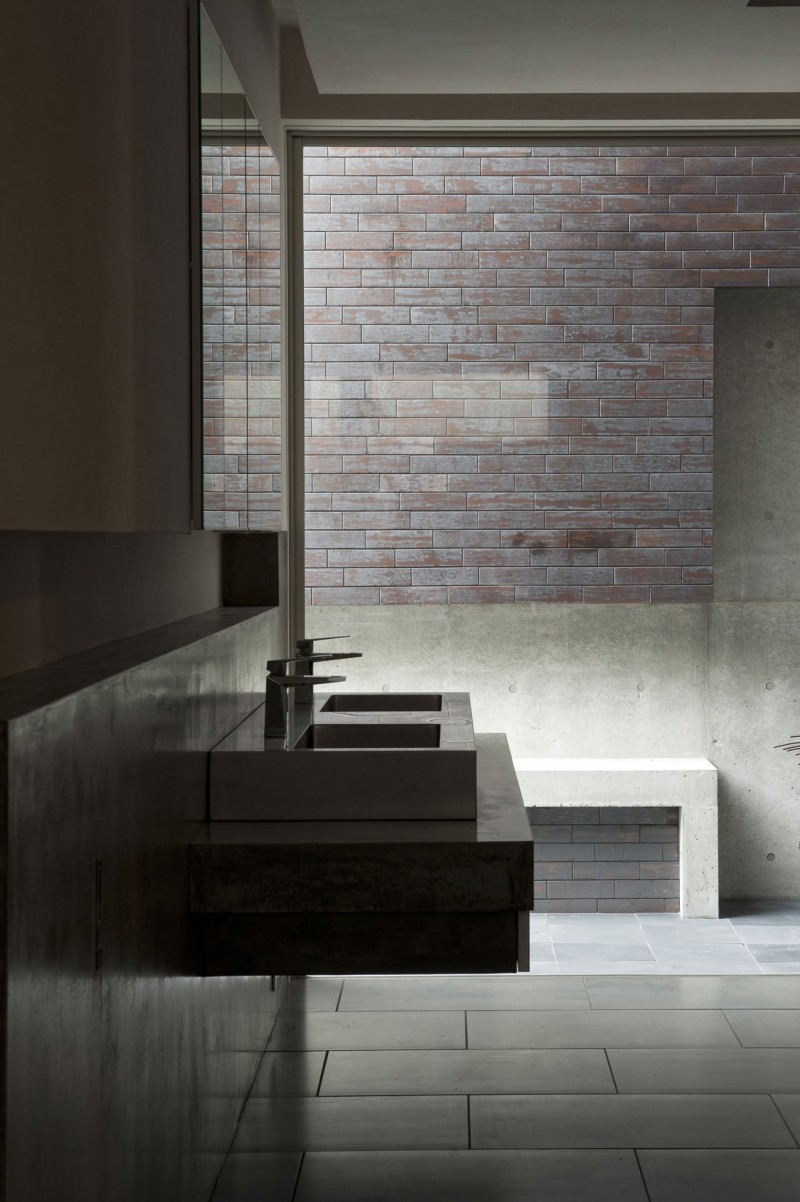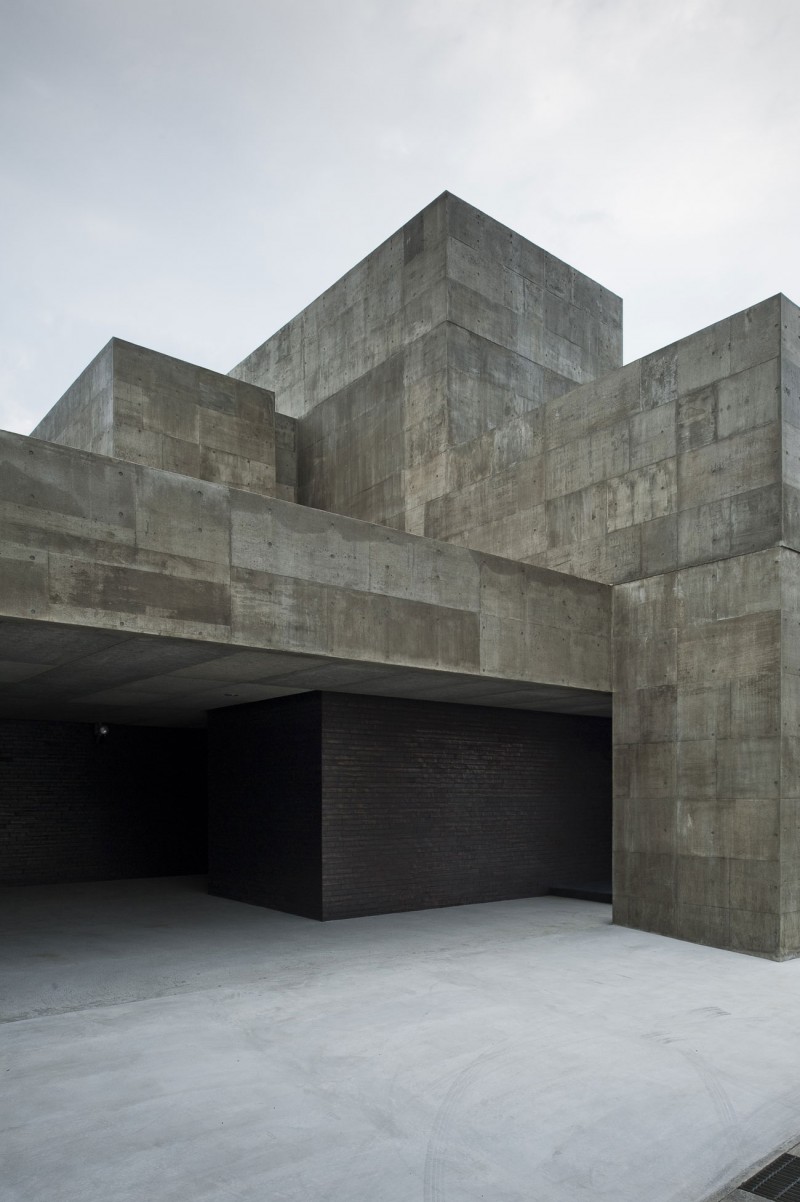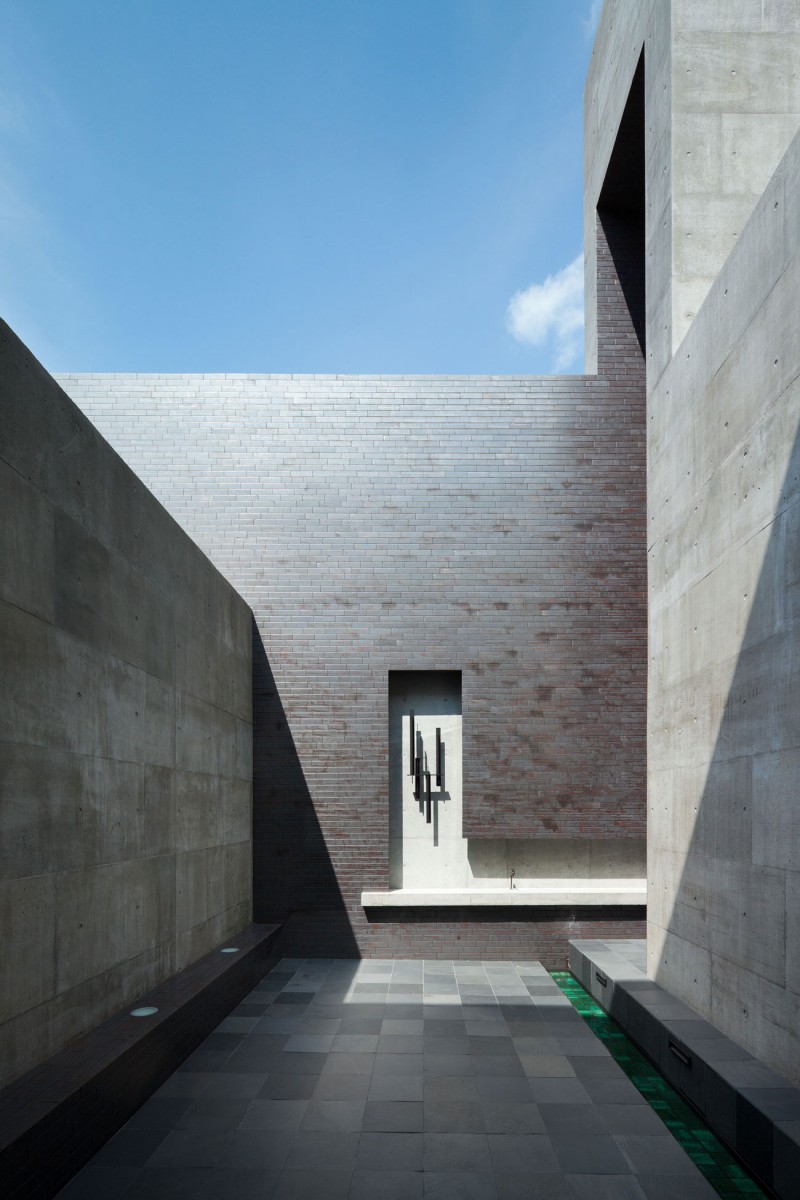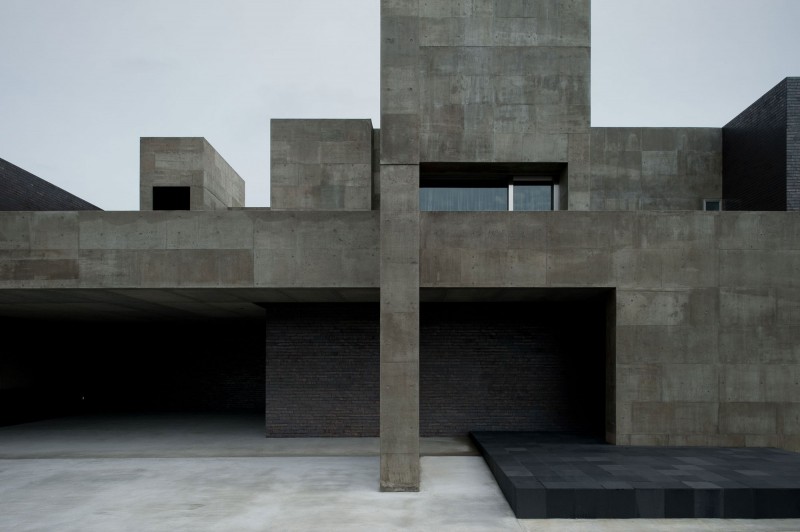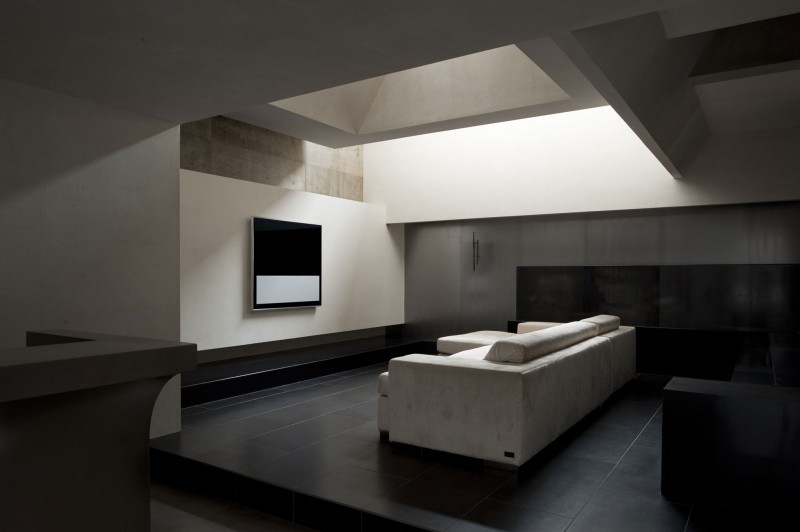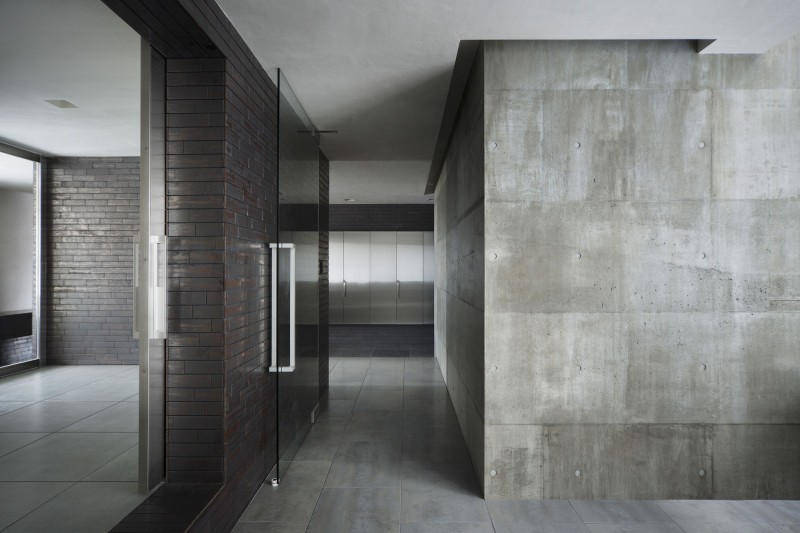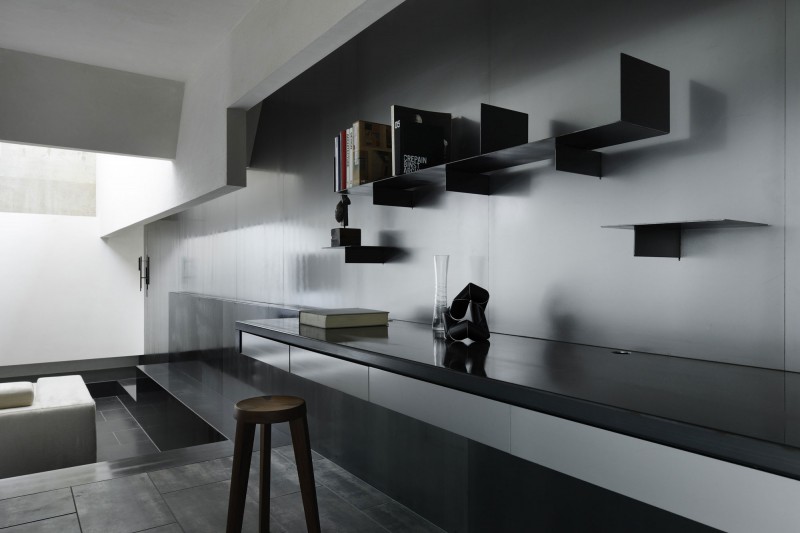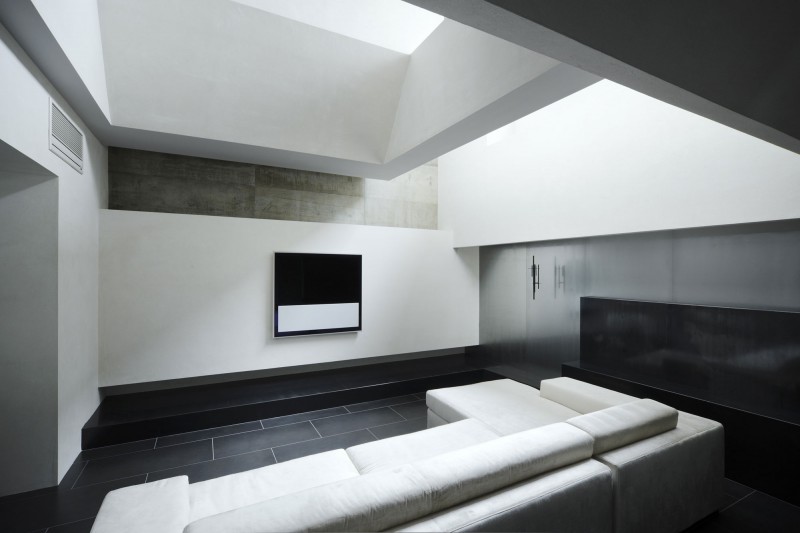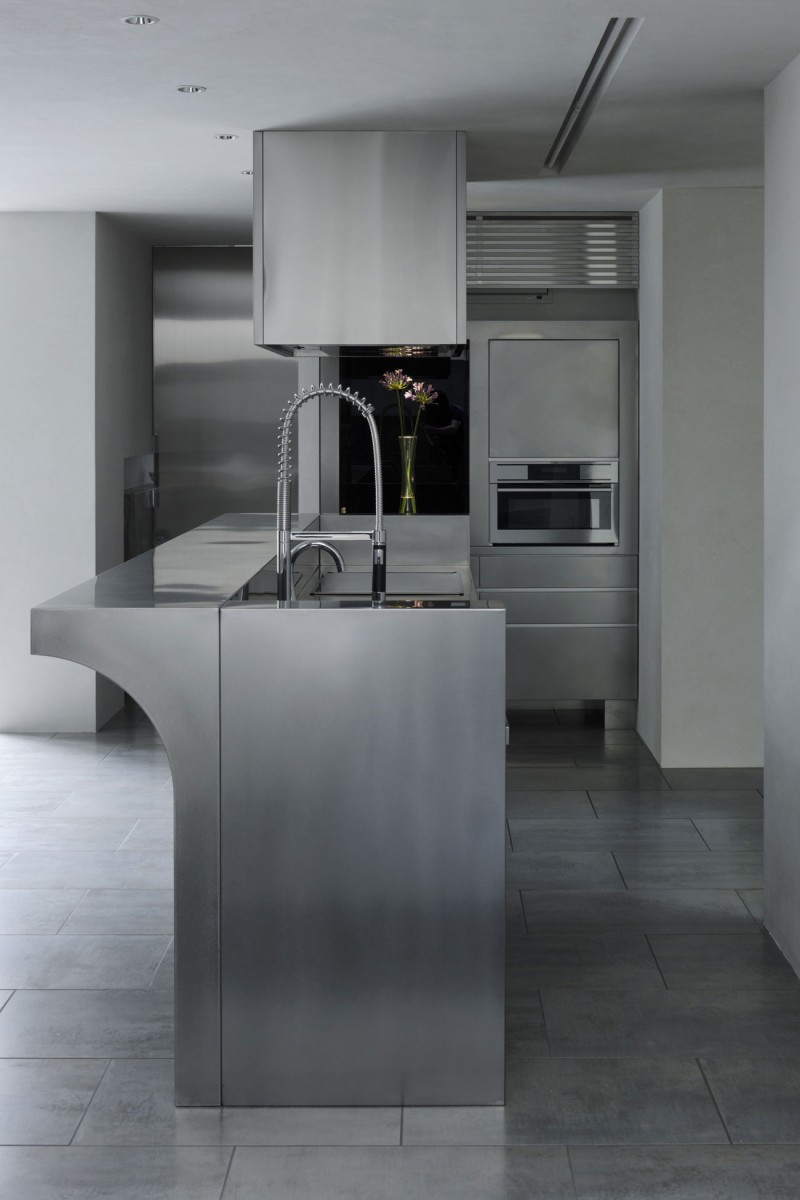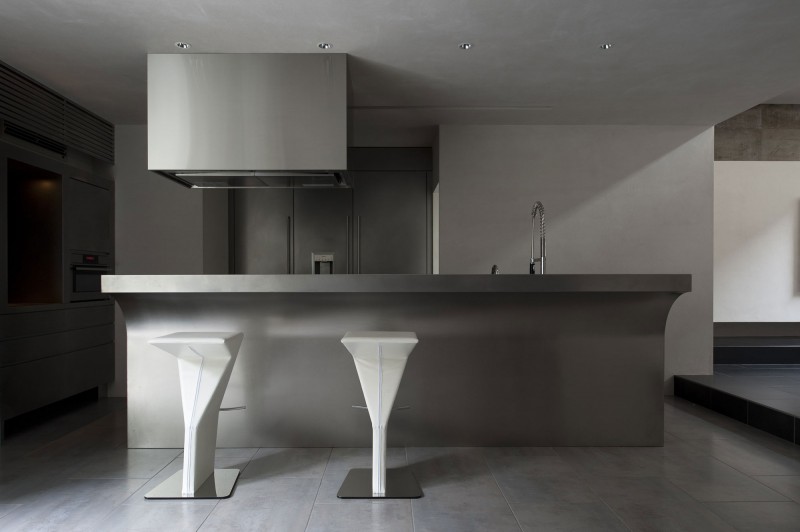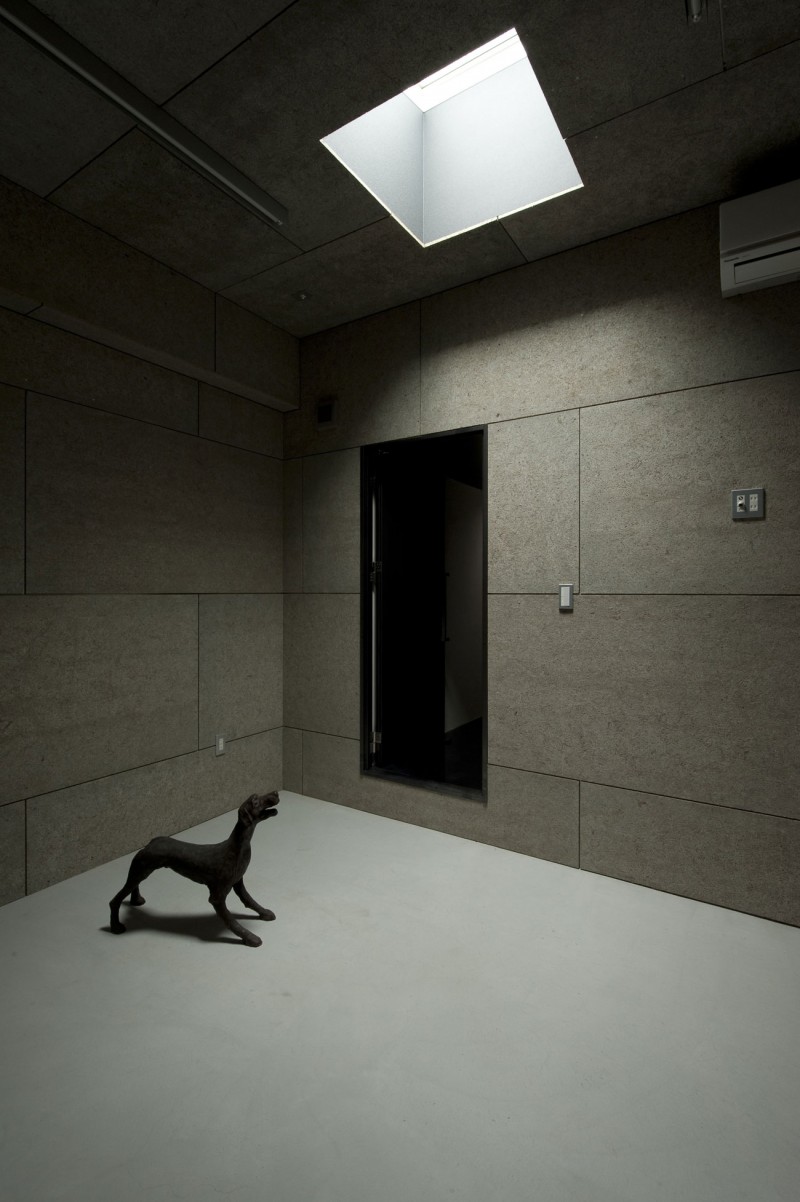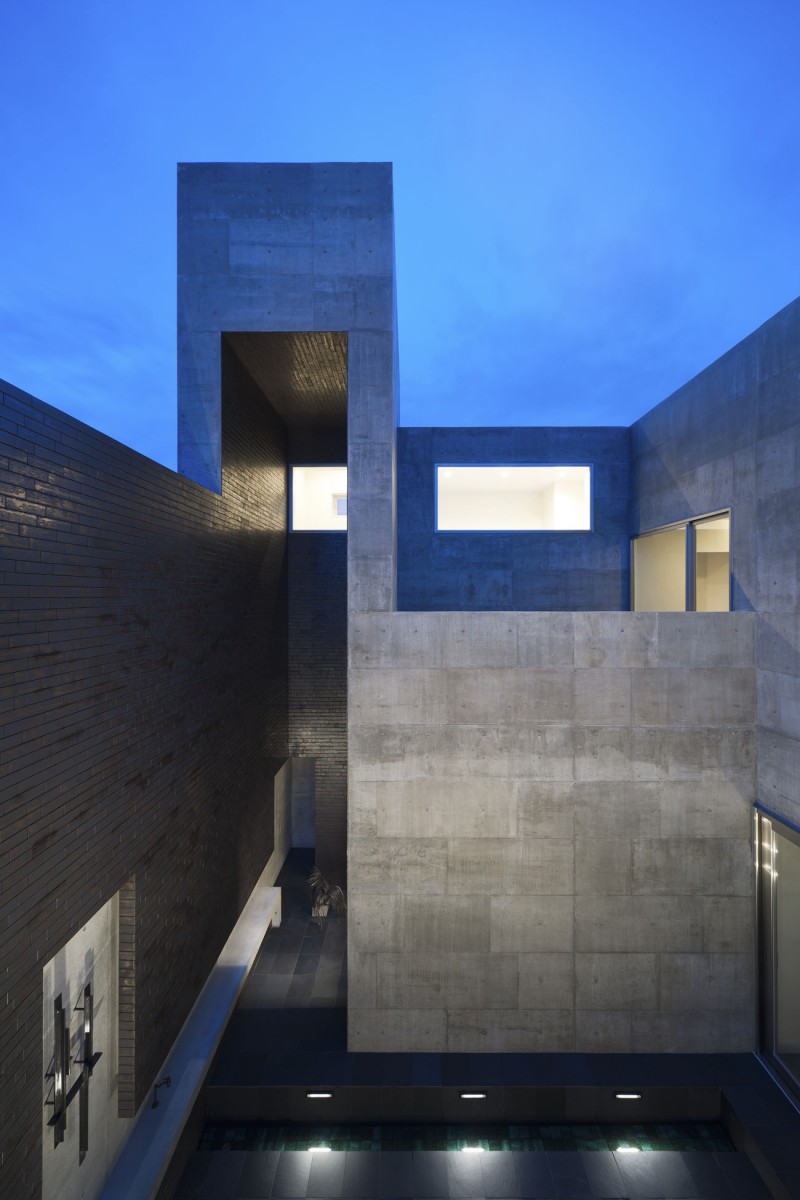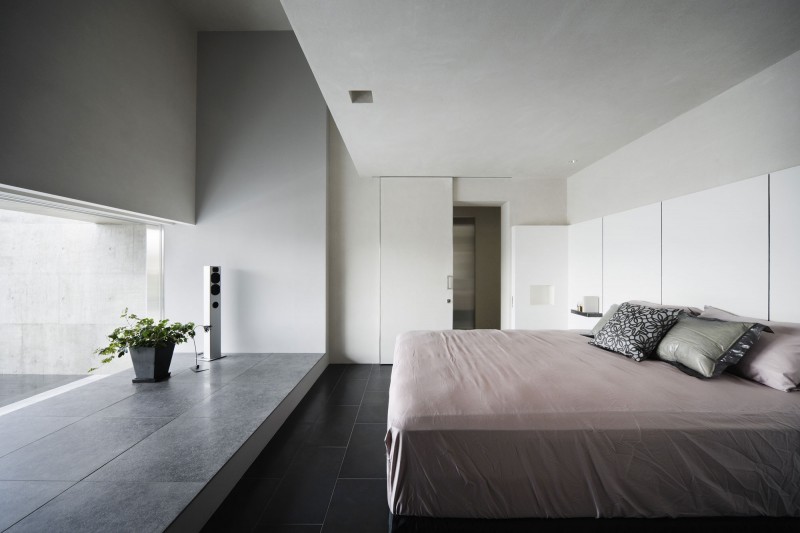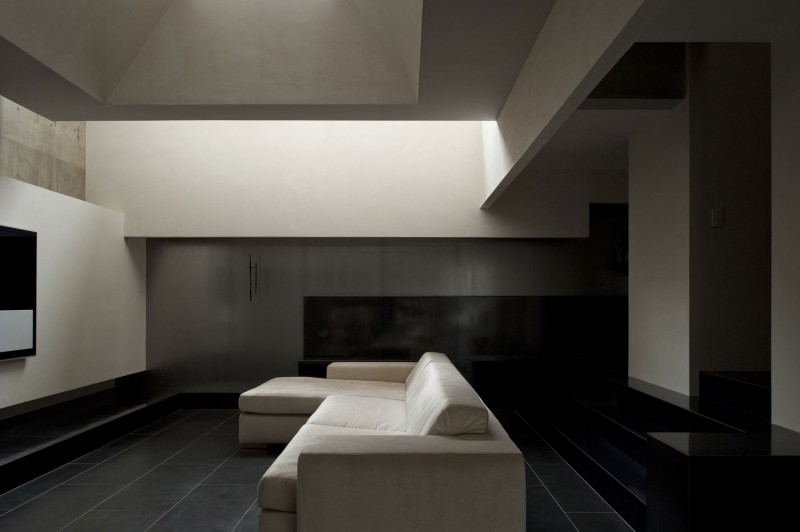 Image By : FORM/Kouichi Kimura Architects
View the complete gallery
Share your Thoughts!