Gorgeous Contemporary Home With Rectangular Structure And Large Glass Walls
Almost all people have two story home design. But are they attractive enough to see and to live in? Well, Domenack Arquitectos has designed BK house which has gorgeous exterior and interior view. This cozy contemporary home is two story house which is located in Lima, the capital city of Peru. Due to its location, in South America, does this house have Latin style in its design? Let us see later.
The house has beautiful rectangular structure with the extensive use of large glass replacing the wall. The use of glass materials can create elegant impression to the house. Here you can also see the combination of wood material to construct the house. The combination of glass and wood materials are the common combination of modern home design. The house has large garden and pool area where you can enjoy your spare time.
How about this two story house interior design? Because the house is ventilated by large glass windows, we can easily see the interior design of the house. It is very luxurious interior design. When you first come into the house, you will be greeted by cozy atmosphere inside the house.
The cozy atmosphere comes from the use of wooden floor which is combined with the use of extensive glass. Yea, the use of hardwood floor is beneficial since it can cozy your feet when stepping on it. Meanwhile, the glass materials can trap the heat from the sun so you will not feel hot inside.
The main living area in this house is featured by the combination of white, grey and red color. Here, you will find grey sectional sofas which are combined with white chairs. The splash of red color which creates contrast to the room can be seen in the red pillows. The existence of red color in the living room can be focal point here. The bathroom is also featured by modern furniture. Here you can find white bathtub and long table sink with large mirror.
The house which has laminate wood roof and has concrete structure is the best choice for your family to live in. It offers comfort space for living with amazing two story house decorating for you.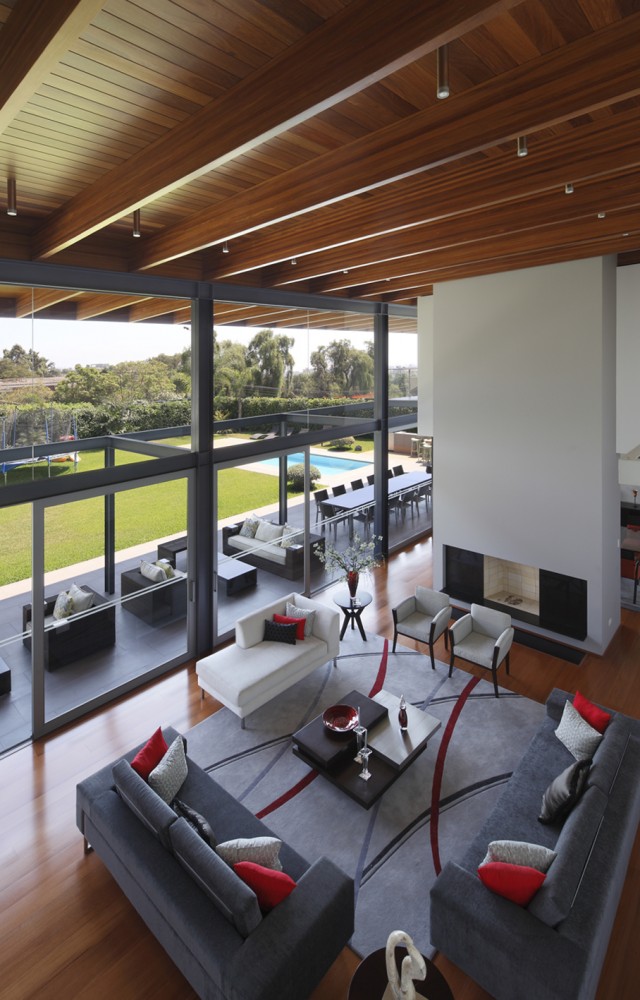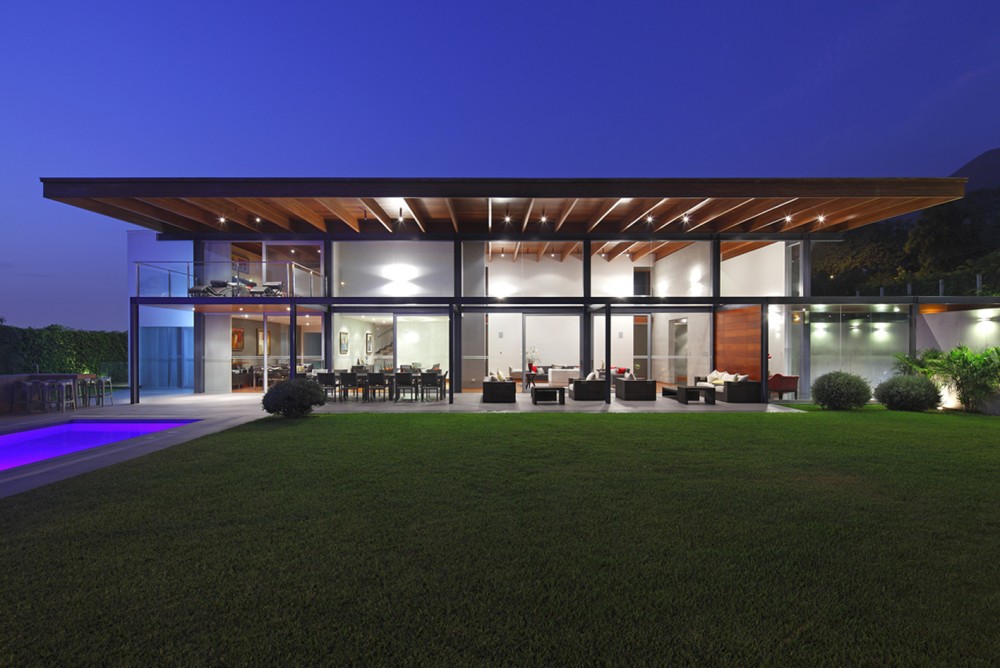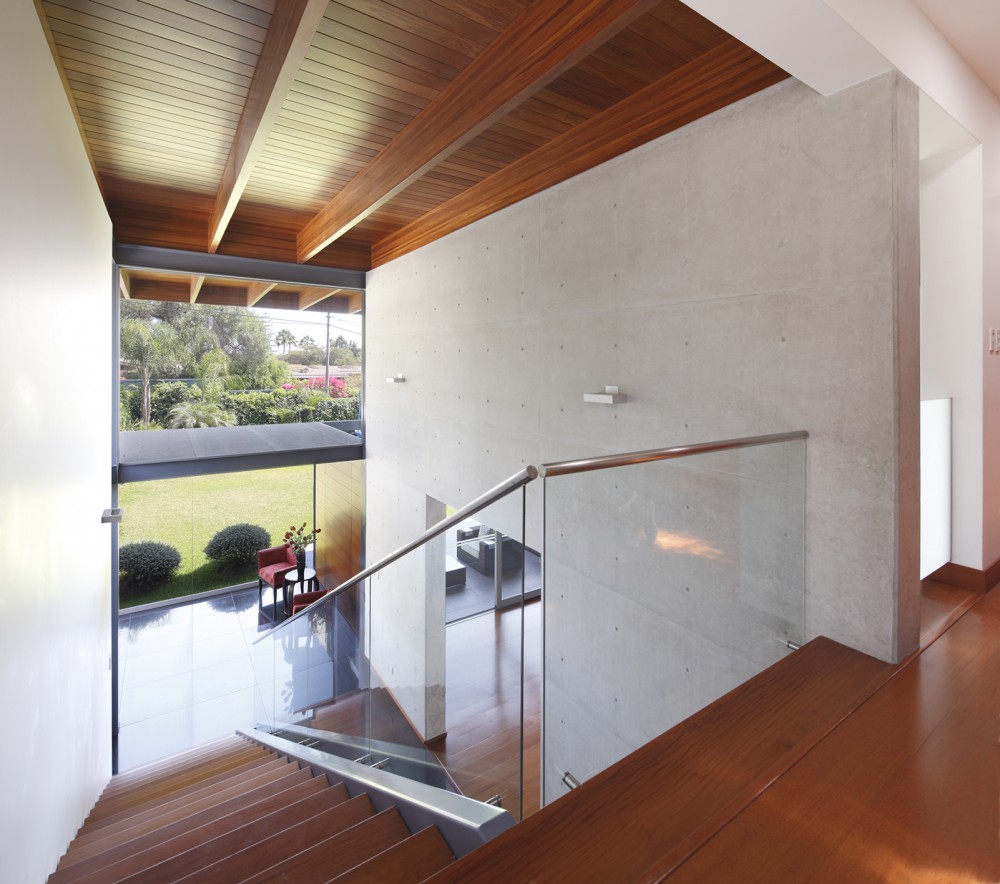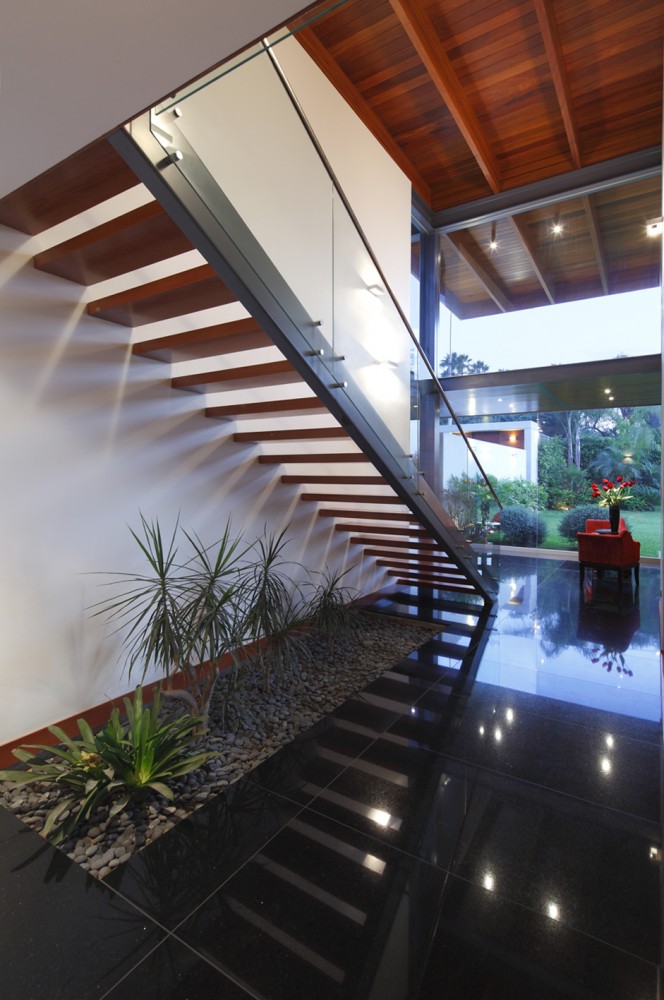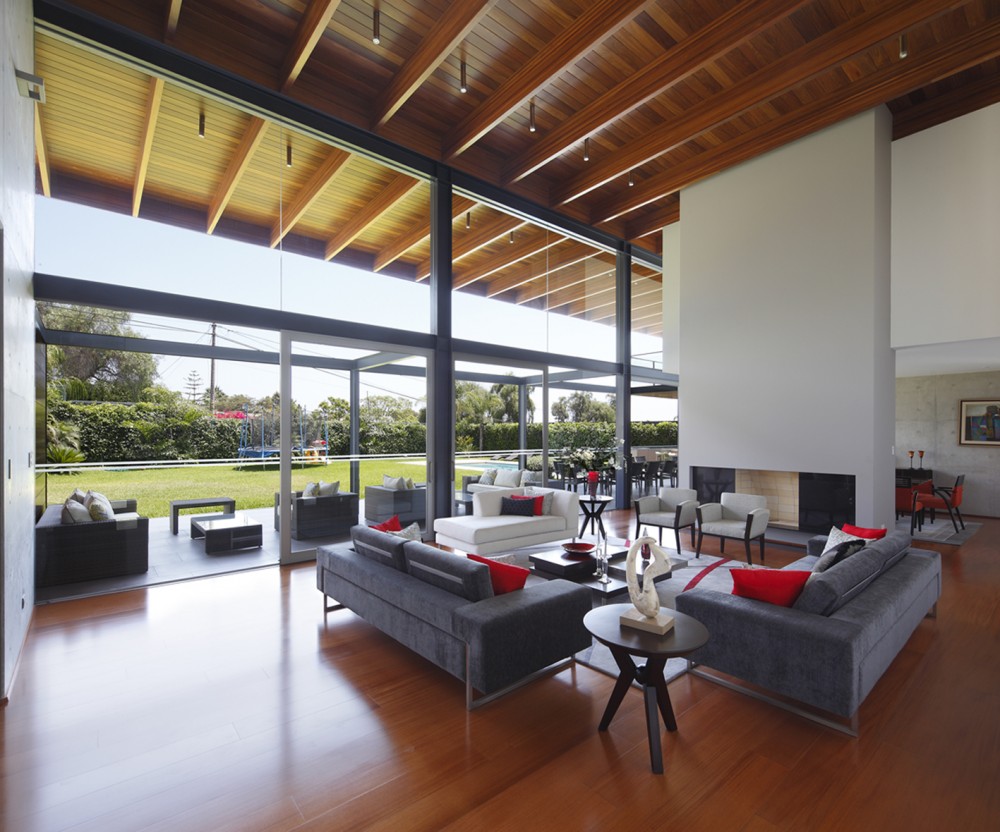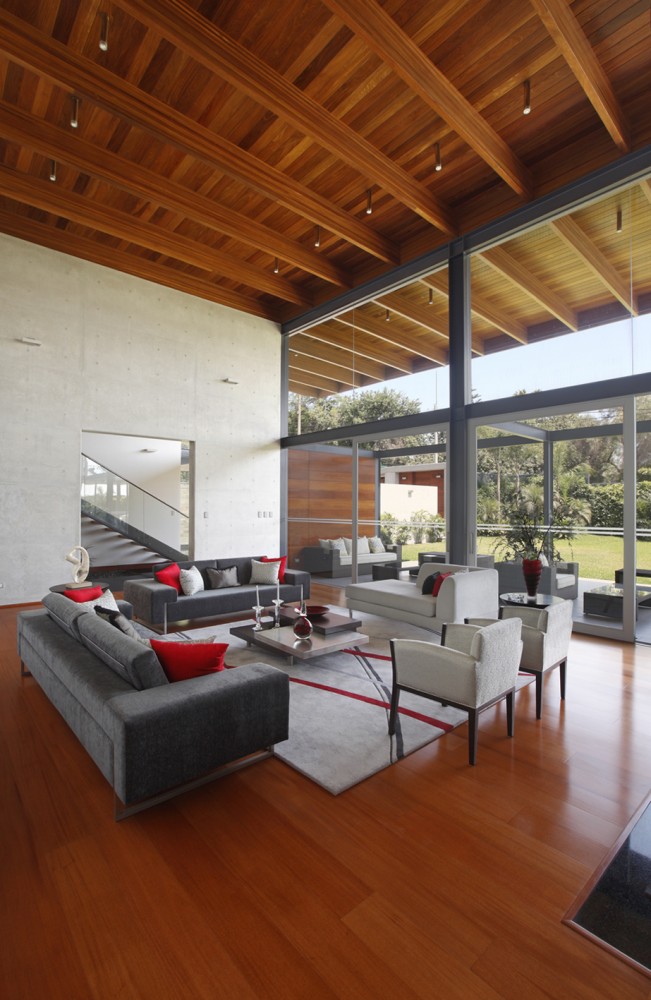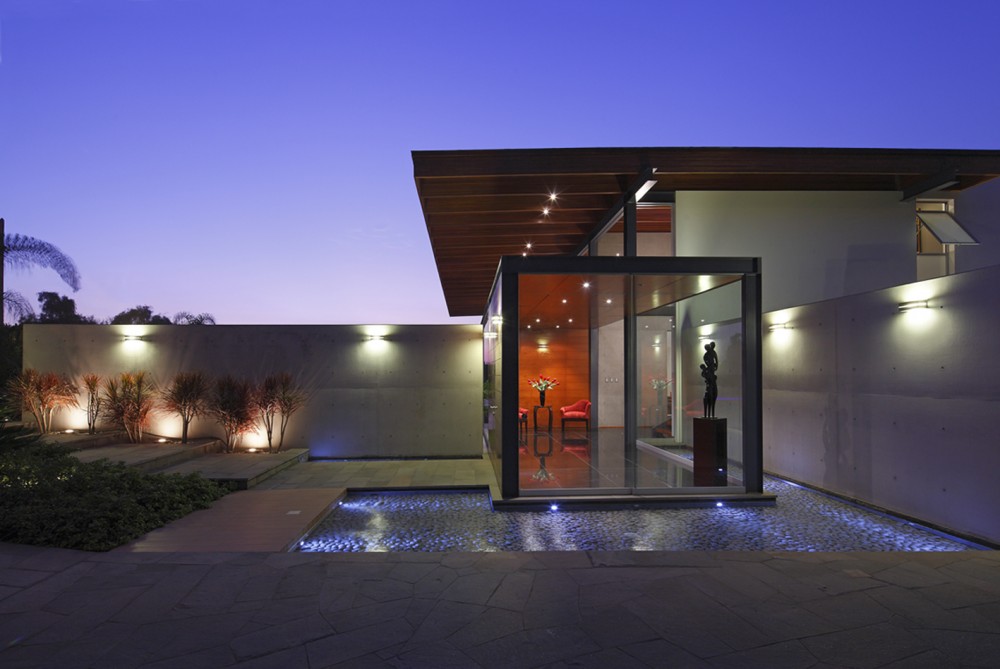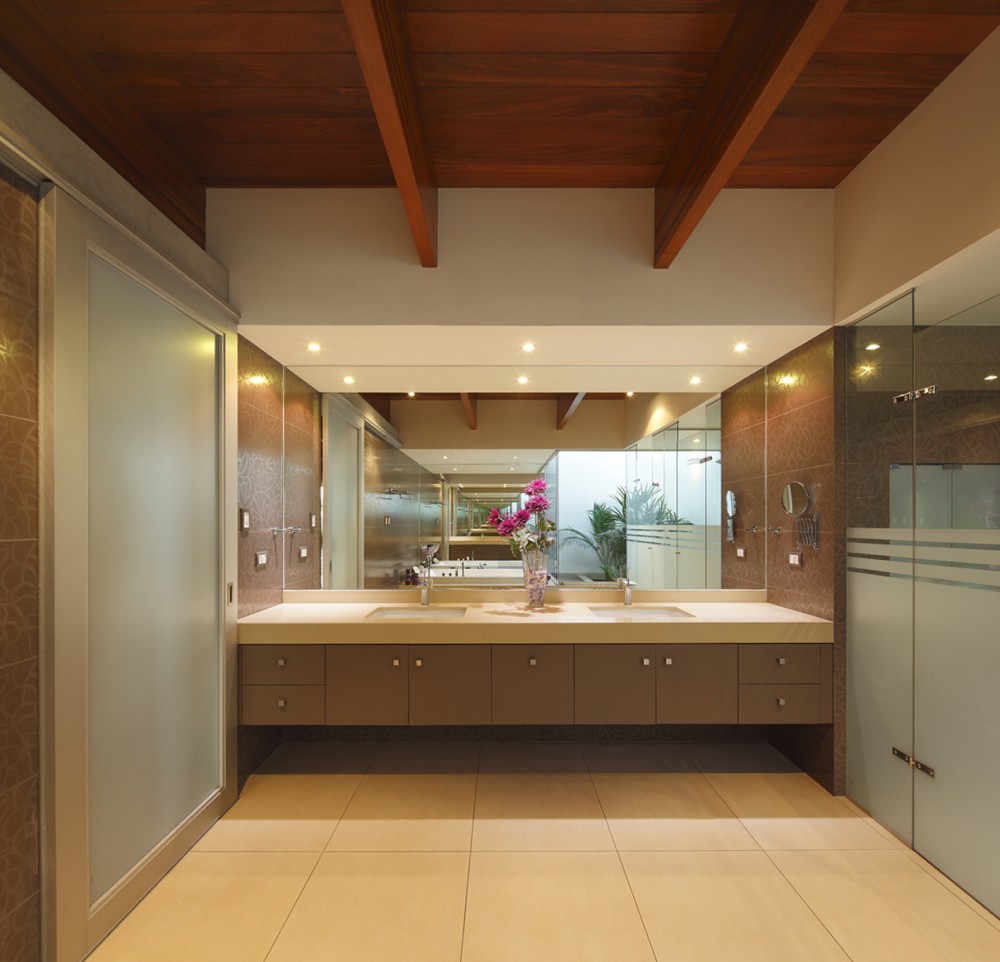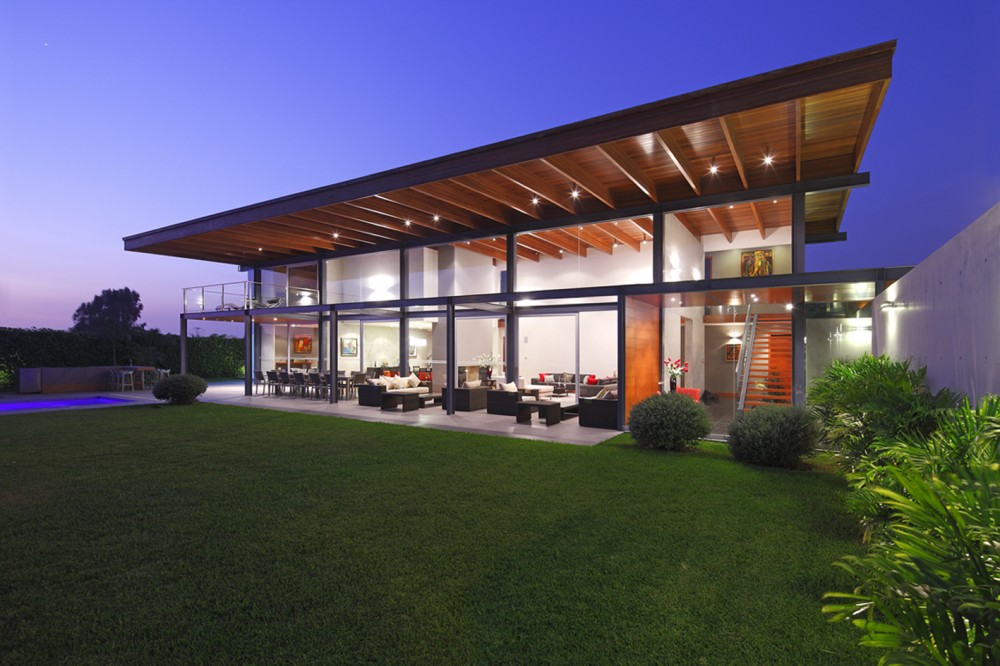 Image By : Domenack Arquitectos
View the complete gallery
Share your Thoughts!