Astonishing Interior Design In Modern And Stylish Home Of Australia
There is an amazing modern interior design that we will explore for you now. It is modern and stylish home design that is called Breust Rresidence. It is located in Australia. We can not wait to tell you, let us just start to explore it, but do not forget to pay a visit in to our gallery. It is because you will get more and more details by checking them. Just get ready to be impressed!
This modern interior design concept is created by an architecture designer that is located in Pert, Australia, JUO. With the two levels floor, high ceiling is installed in the first level of floor. This first floor is covered by glass facades that have functions as windows and also doors. While for the doors, sliding design doors is applied. The high ceiling is not left empty and plain, it is decorated by some artistic chandelier and modern hanging lamps that are injected there.
It is an open plan room. White is dominating this room, and also decorated by some ivory and grey tones. White couch in modern and bold style is applied as living room furniture, also with some decorative pillows that are put on it and also a square platted glass table. Then for the dining room, there is a set of square table in white and three couples of chairs. When you are coming to the kitchen, white and glossy kitchen cabinet is applied there, also completed with mini bar design.
You will find living room, dining room and also kitchen here. Minimalist stairs in black, with simple design will lead you to the next floor with style. While in the other side, you can also see an infinity outdoor swimming pool that is installed just next to this room. Now it is your way to have a look in to these dazzling modern interior design ideas pictures that are installed in our gallery just right after the text.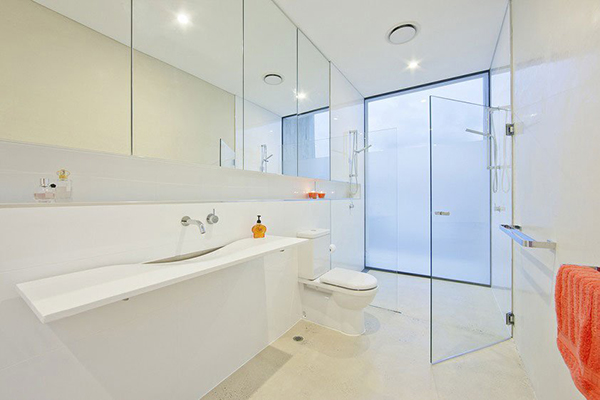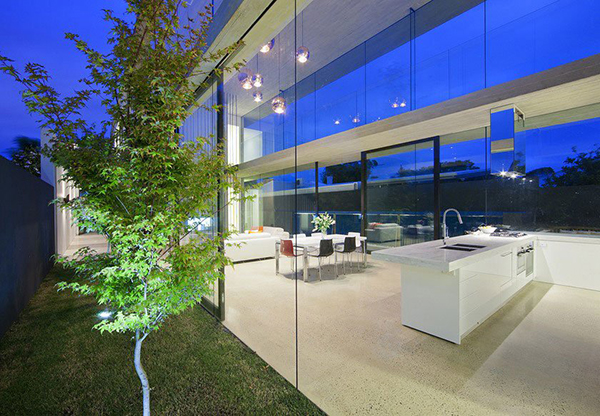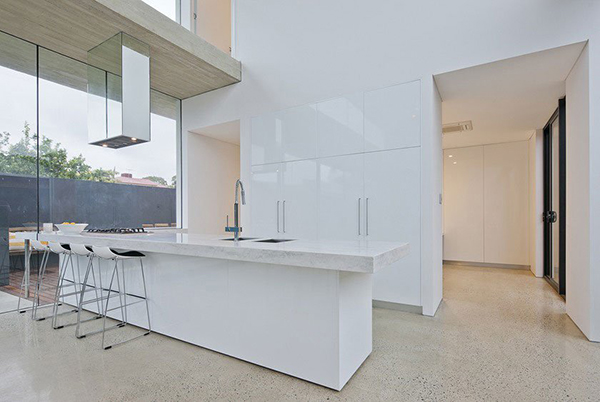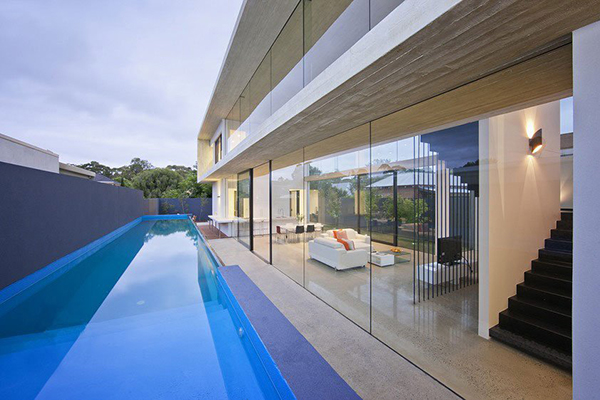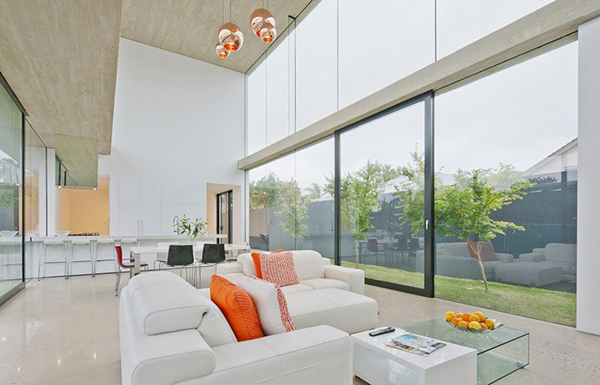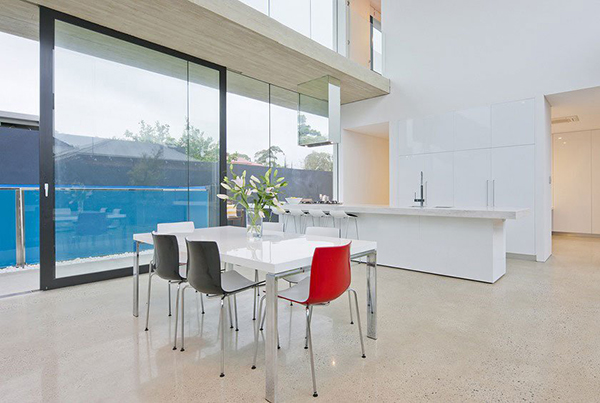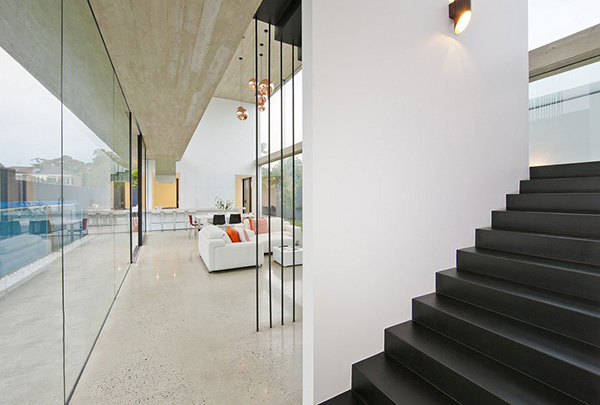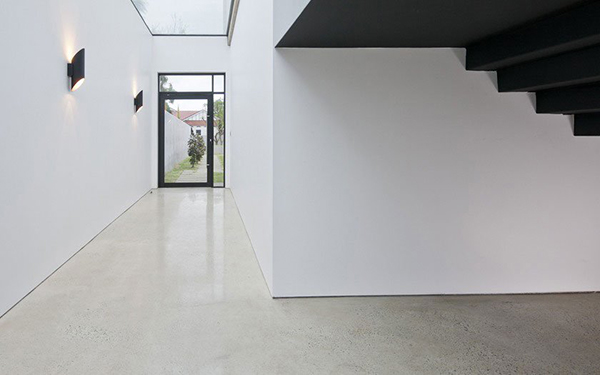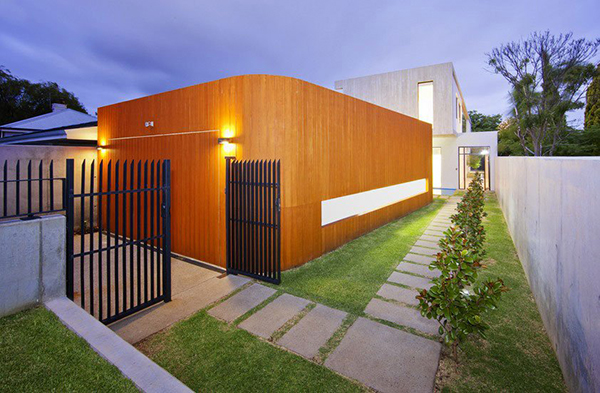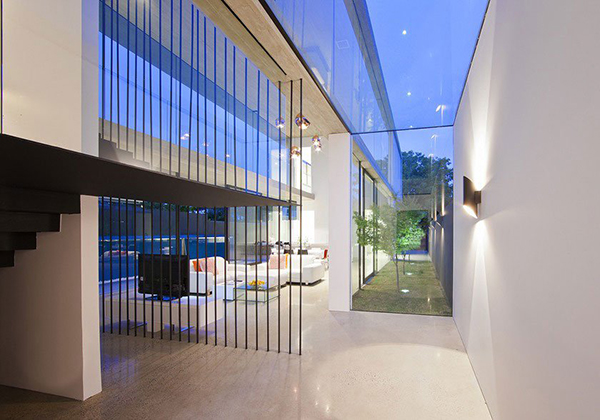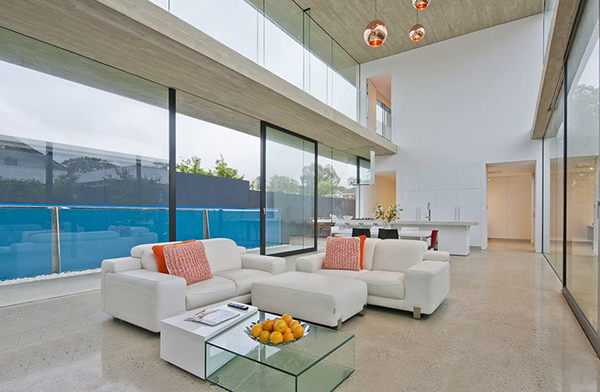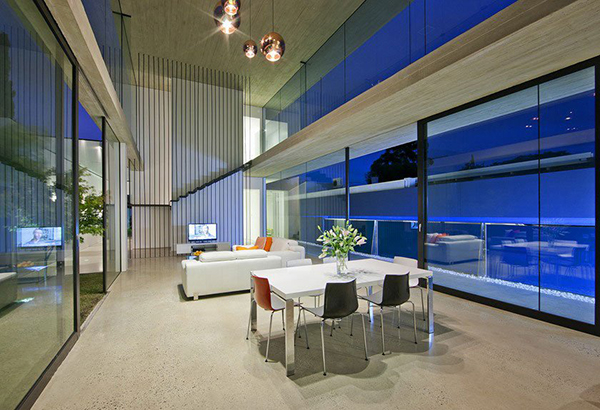 Image By : JUO
View the complete gallery
Share your Thoughts!