An Old Water Tower Converted Into A Luminous Modern Home With Sliding Glass Walls
Have you ever see a water tower that was converted into a luminous modern home? If you visit London, then you will find Venetian-Gothic tower and now has changed into a beautiful home living. This is not an ordinary home project as you think before, because this is unique and impressive. When you see the exterior side of the building, then you will see the real water tank building with additional building right in the middle of the tower.
This tower shows you the vintage building design, but now you also can see the modern building as a part of the tower. It looks unique when you can see the fresh home building looks like hanging on the tower's wall. The home design is absolutely impressive and no one can deny it. The front facade is truly represents an ultra modern home in nice color tone. The two-story home building with rooftop addition makes this house looks perfect in its neighborhood.
The unique side of the house is the giant sliding glass walls. If you want to make the house looks dramatic, then you can slide the wall and let the fresh air blows your hair. The cozy interior design is representing a modern meets minimalist home concept. The dining area becomes one with the kitchen room. You will see minimalist kitchen design with minimalist kitchen island in clean white color domination. The creative string lamps design hanging on the ceiling and it makes the room looks eye-catching.
Now, go to the next floor and you will find comfortable sitting room fulfills with modern home furniture. The rooftop patio looks beautiful with glass covers and a set of modern rattan furniture. You also can see the bedroom and bathroom interior design from this awesome house. This is a great journey of the luminous modern home architecture in the city.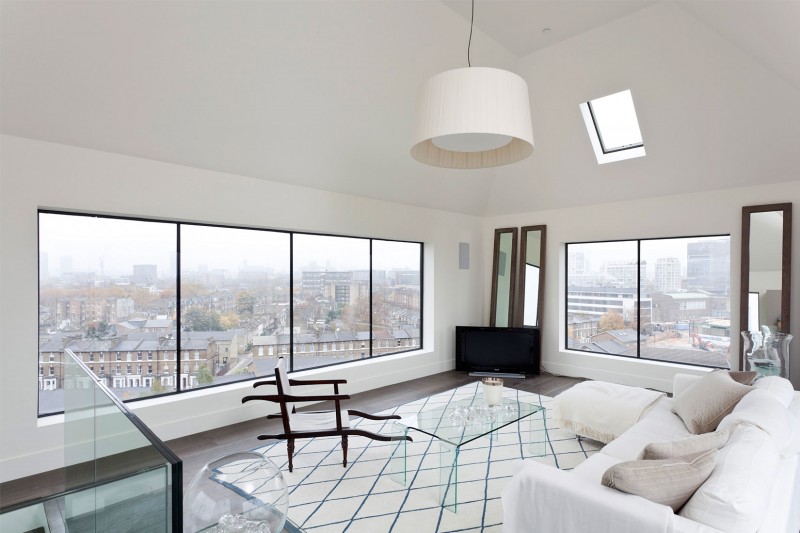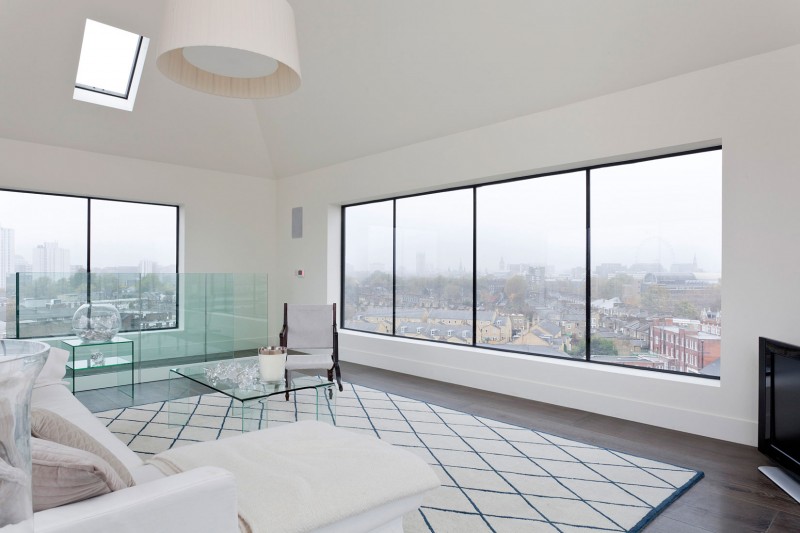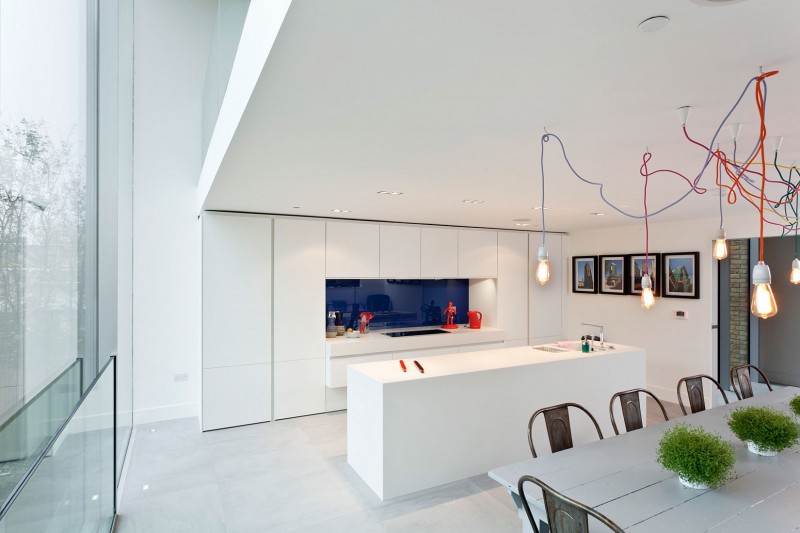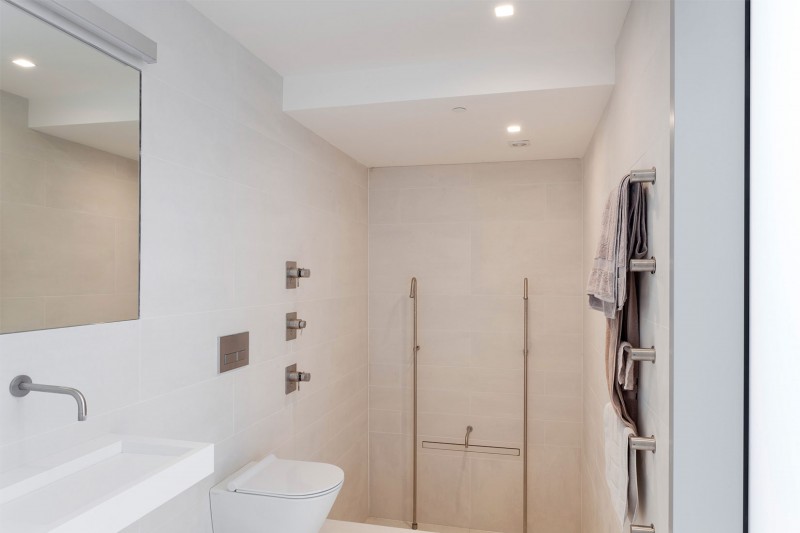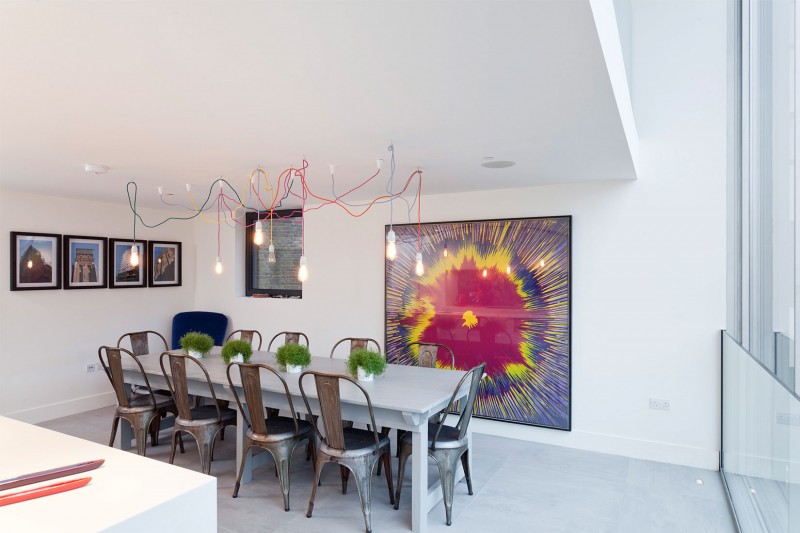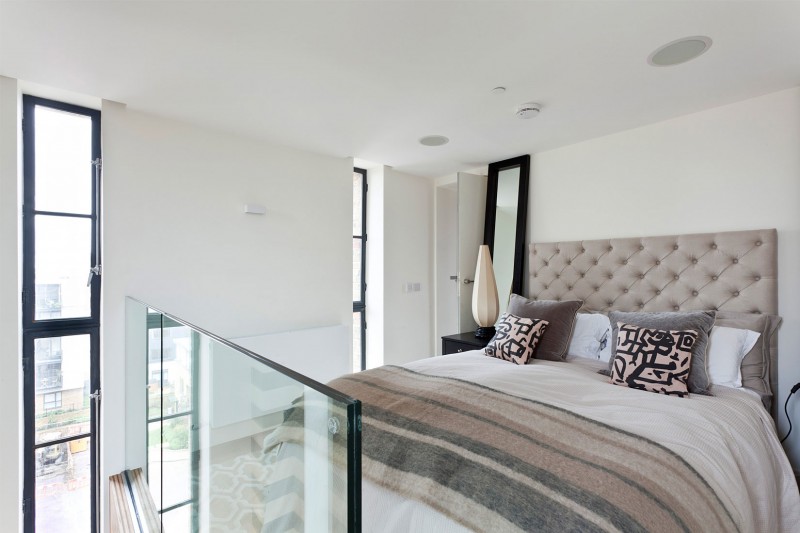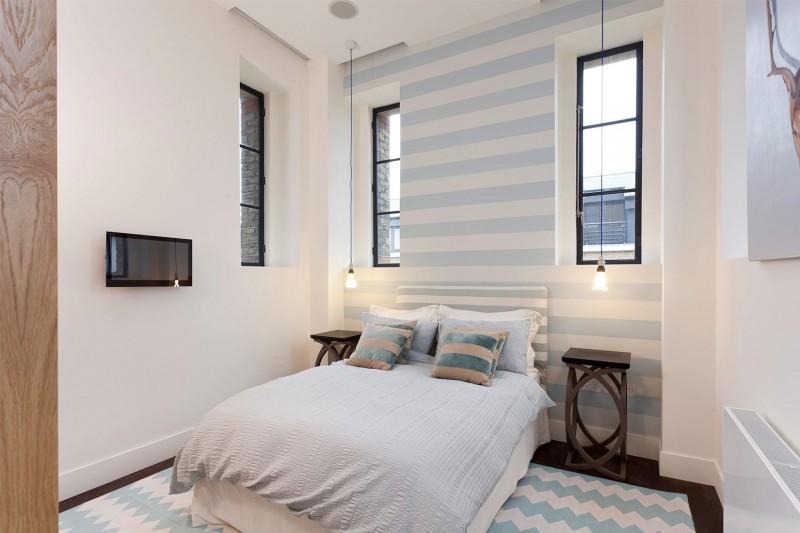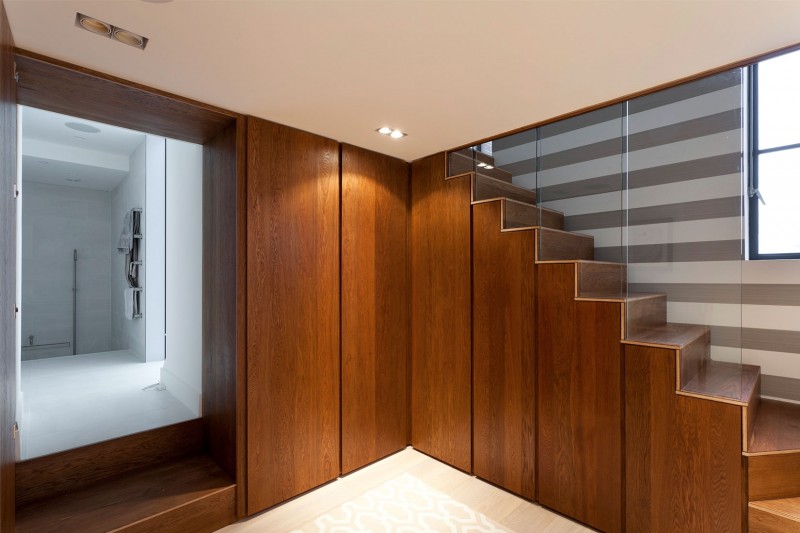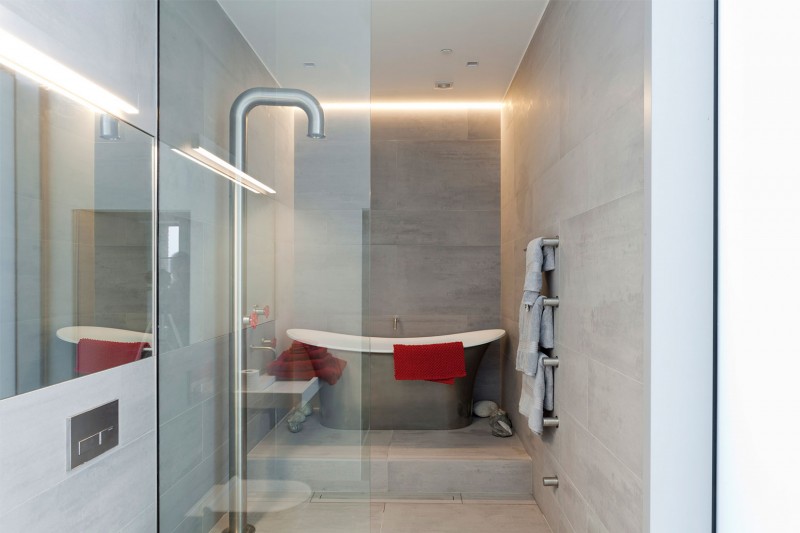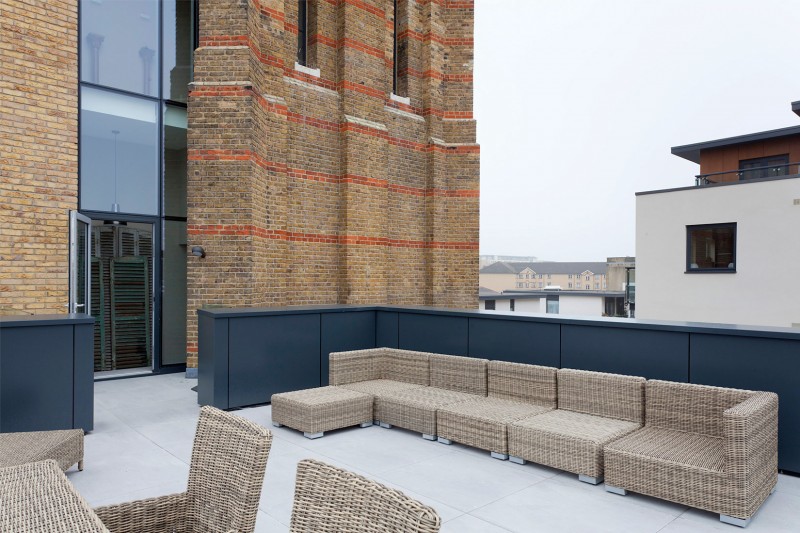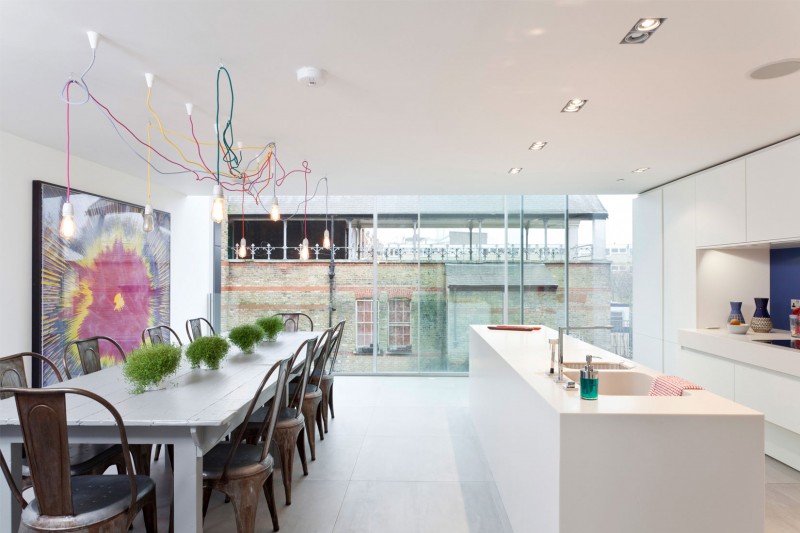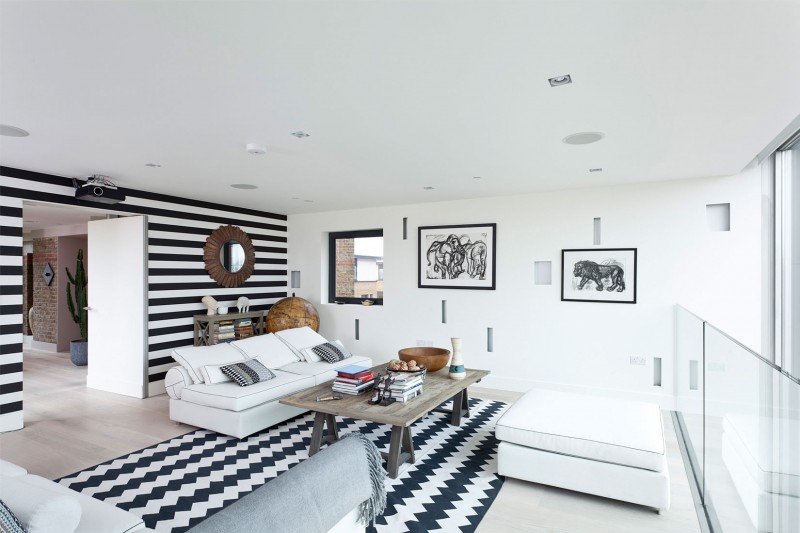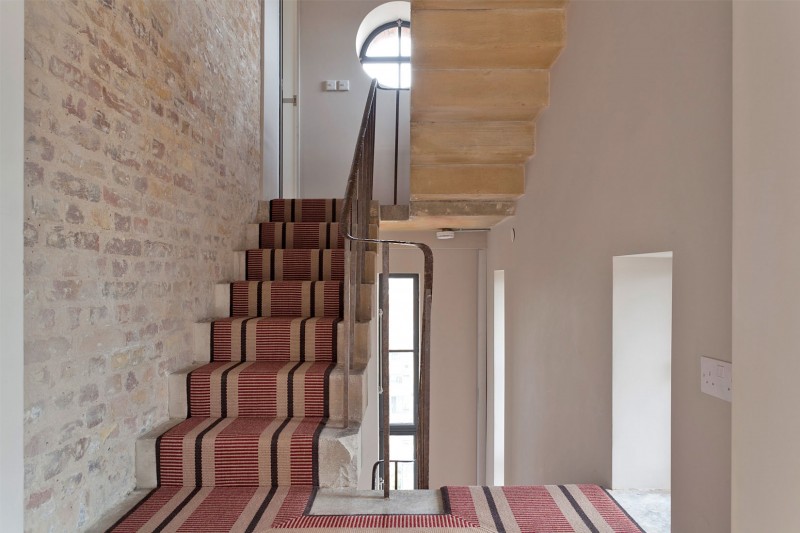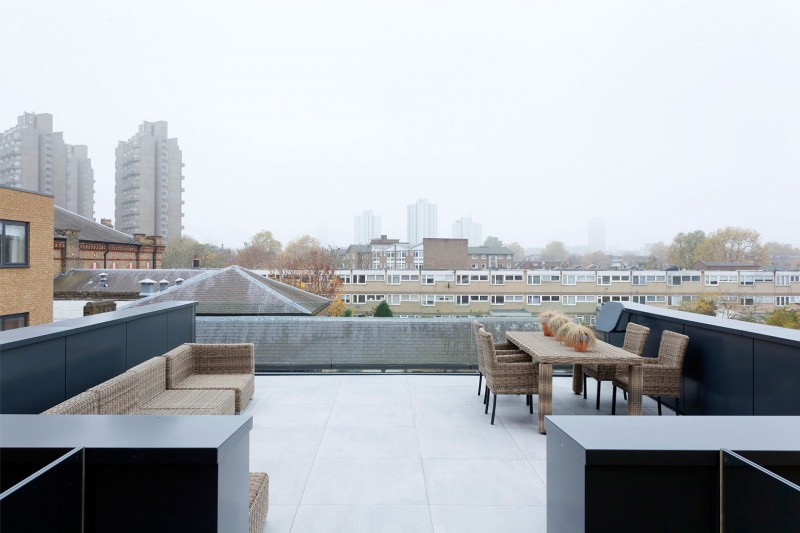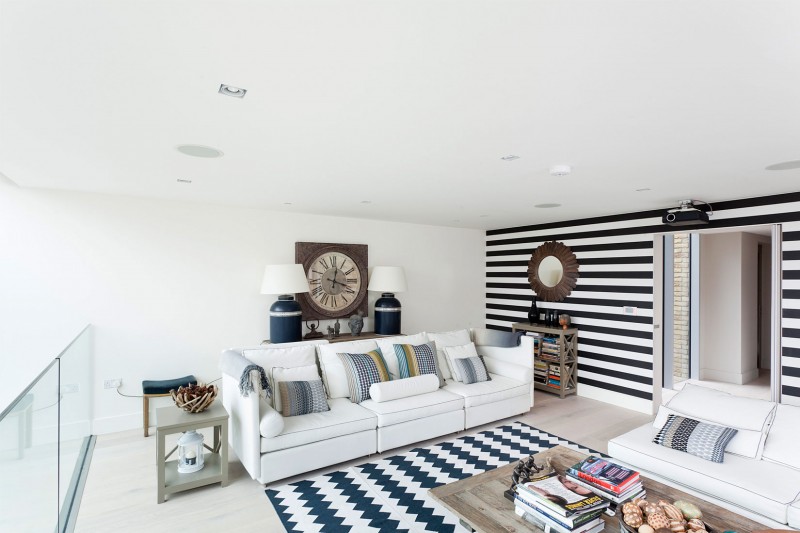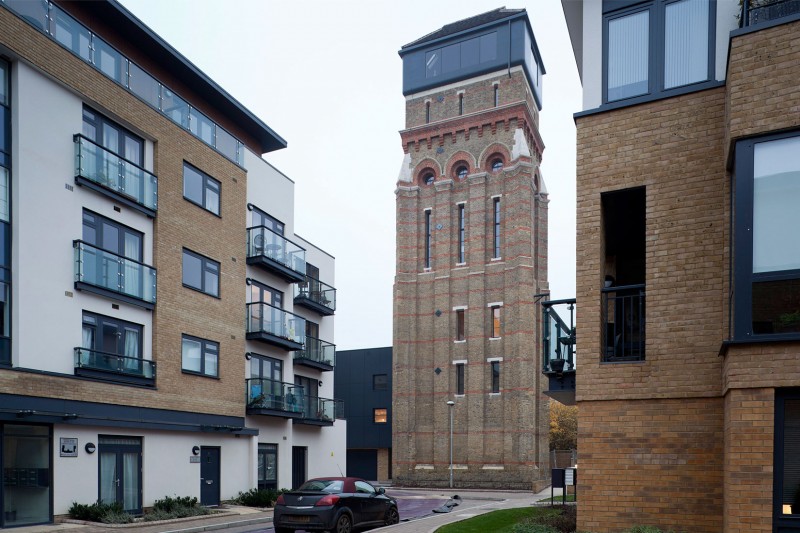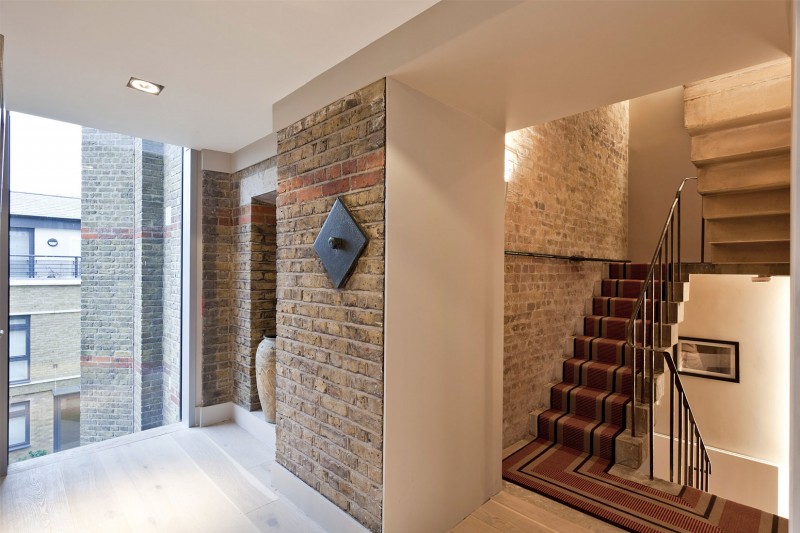 View the complete gallery
Share your Thoughts!