Beautiful Bamboo Wall In Natural Terrace Decorations
To make beautiful house decoration using the bamboo wall can be one of your good options. Bamboo will give natural touch to your home design. Bamboo is also suitable to decor an interior such as the living room, kitchen, bedroom, and even the family room. Terrace can also be designed using this style of decorations. The concept of bamboo material can be varied according to your room design choice.
The Galeazzo Design built a terrace using the bamboo wall decorations. This terrace has address in Sao Paulo, Brazil. There are many of decorative stuff used in designing the room. This terrace is also unique and can be our inspiration in making a house plan.
The terrace's wall is designed using the bamboo layer. The base construction of this terrace is the concrete material. Then, the architect makes a layer on it. Flooring is built in grey color and some space is covered by using the patterned carpet.
Besides the wall and flooring, ceiling is built using the beams painted in white color. The first section of this terrace is the living room. This section consists of the single white sofa, long sofa with various of patterned pillows, the block seat, and also a small round table with black glass tabletop.
There is shelf to place the ceramic jar, vase, sculpture, and any other accessories. Lighting effect is applied too at this shelf to make a bright accent. Modern fireplace in oval grey concrete will make your day or night warm.
At the other section of this wide terrace there is also kitchen with many of steel appliances. Those equipment are the stove, cabinet, refrigerator, and also wooden dining table. The wooden bar is layered using the dark glass slab to make it stylish. Decorative plant pots are placed on many corners that create a natural atmosphere for the entire design. This terrace with bamboo wall decoration ideas is really gorgeous and can be your design inspiration.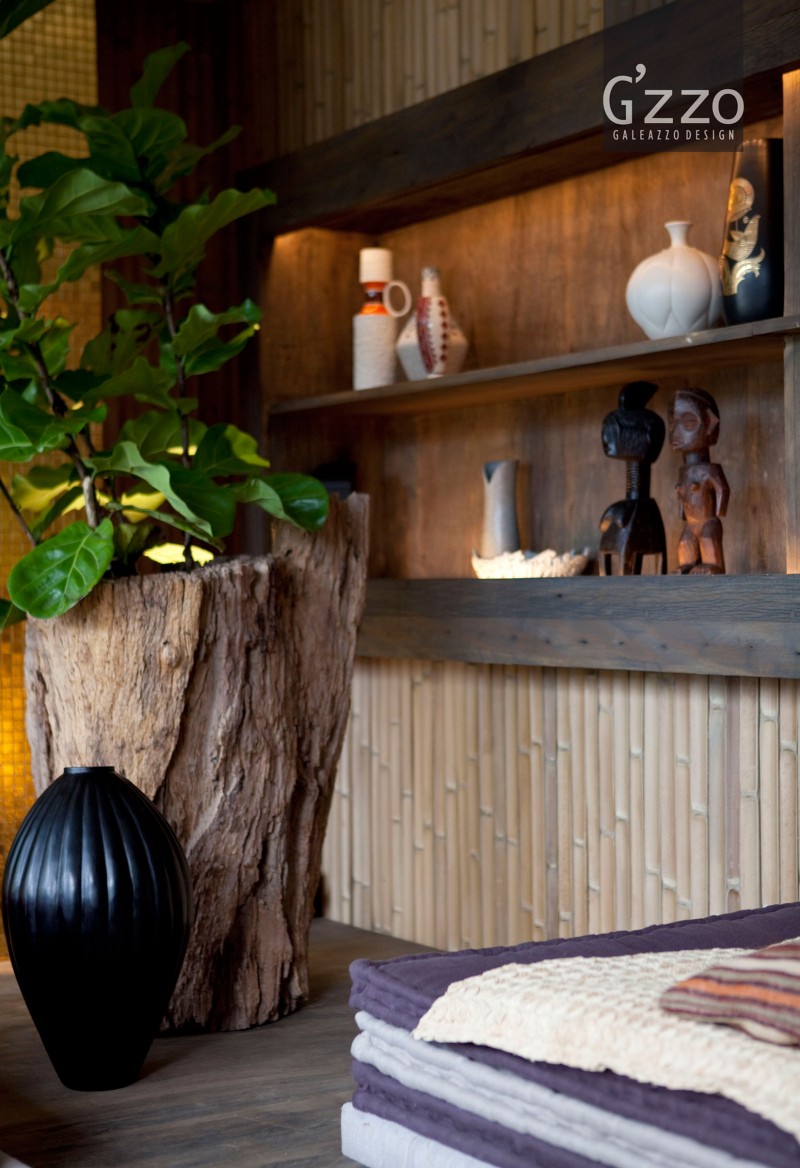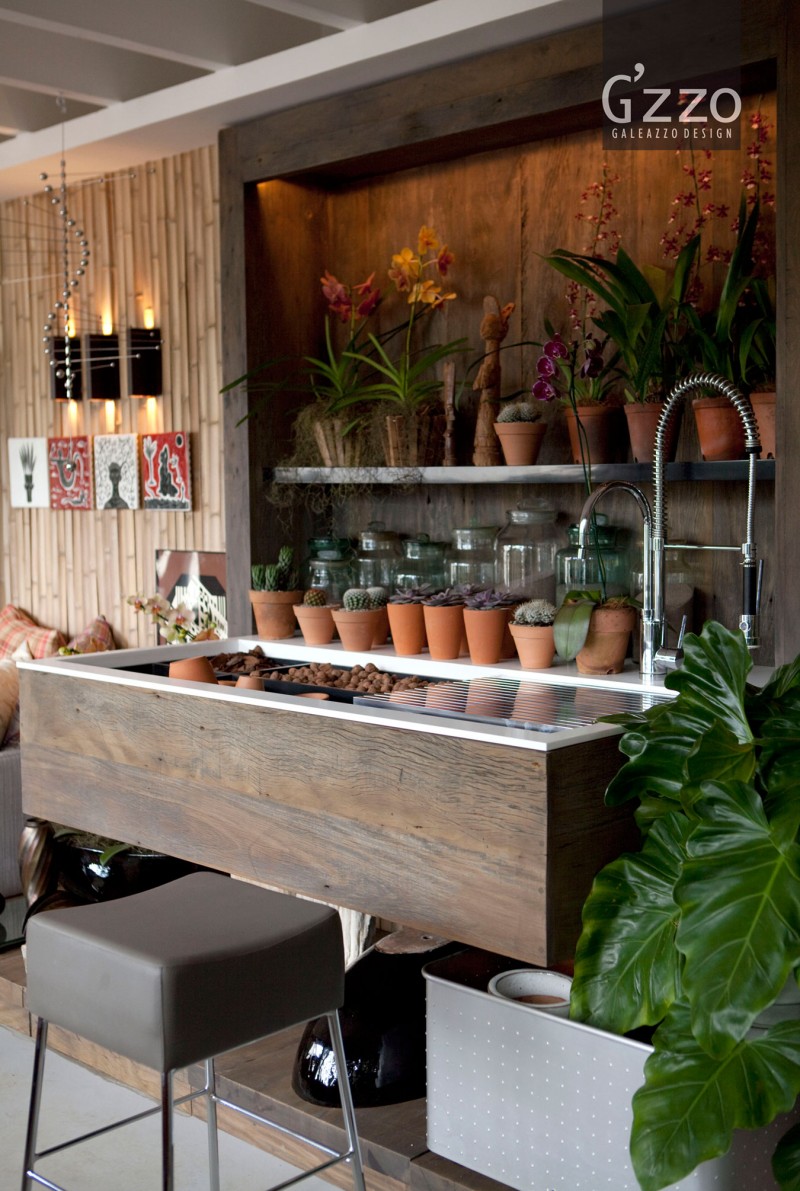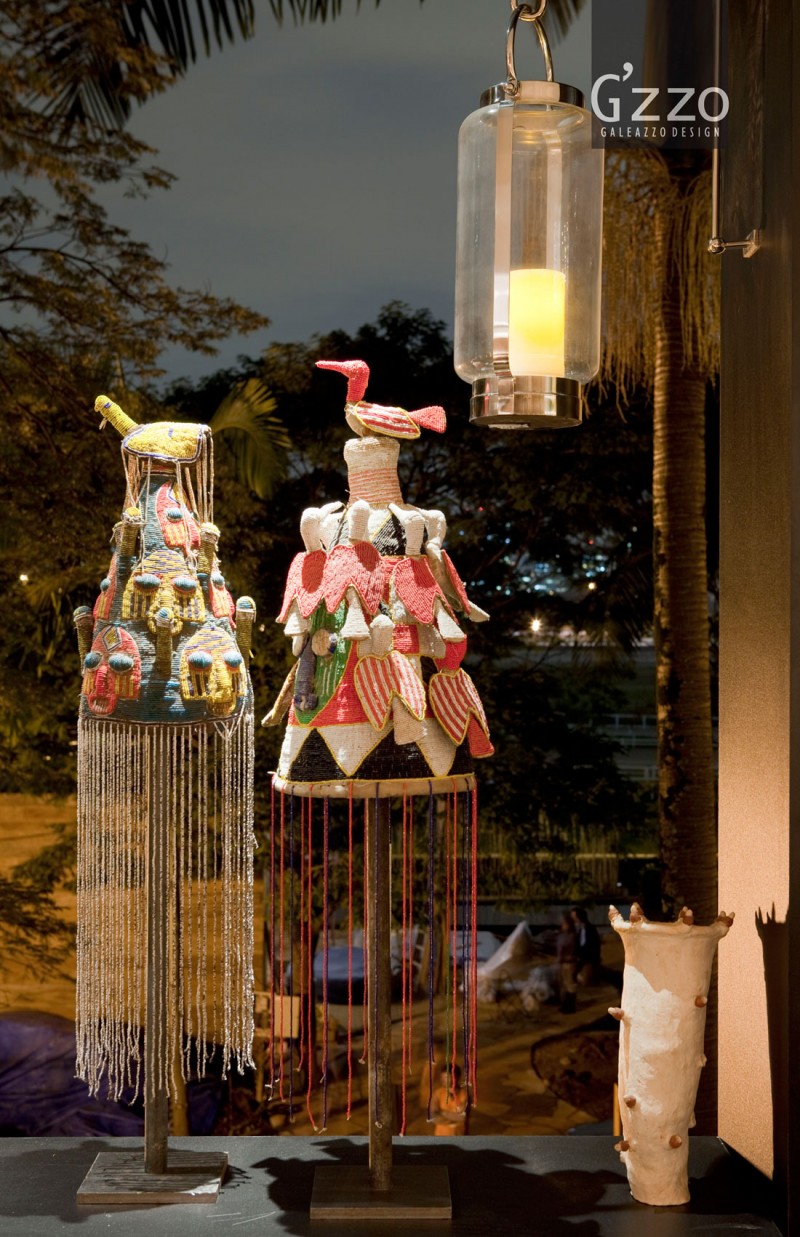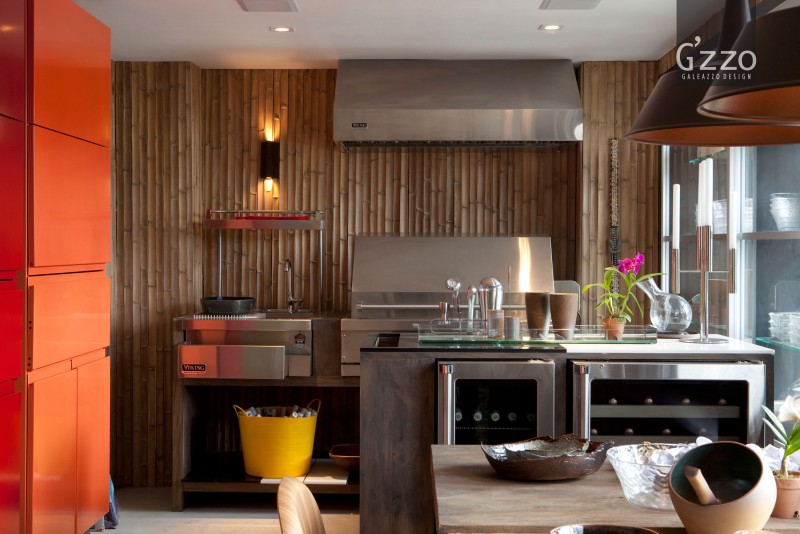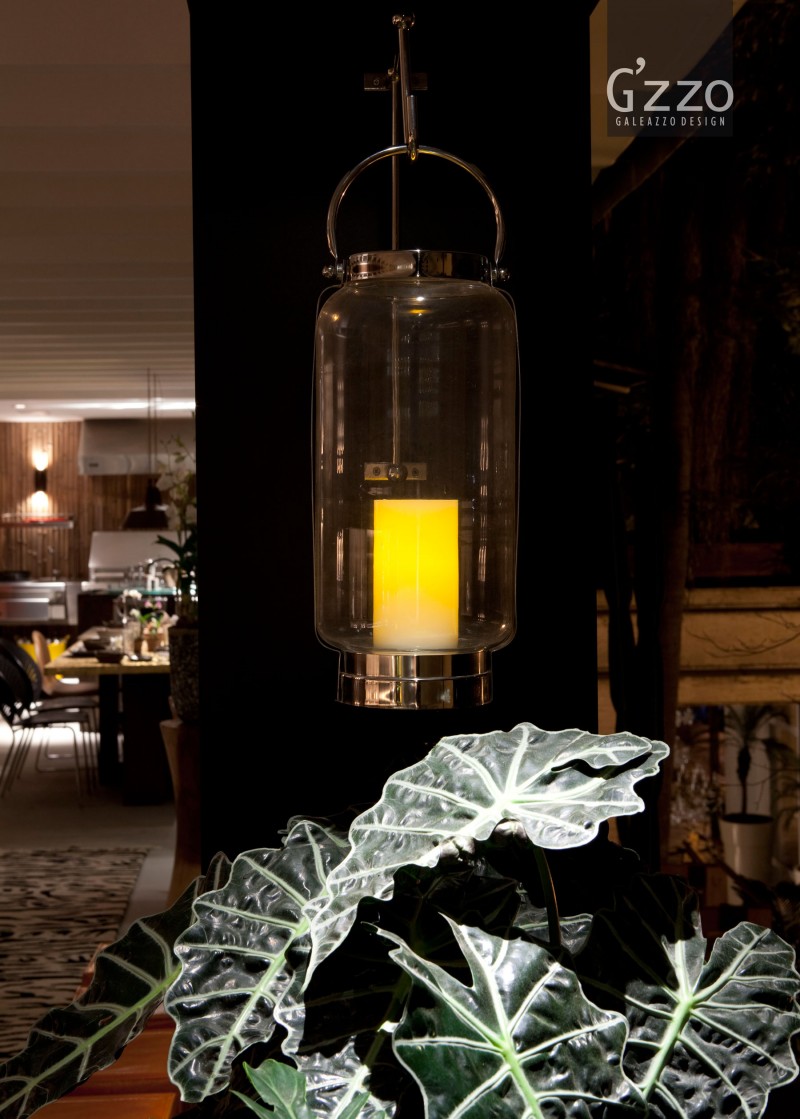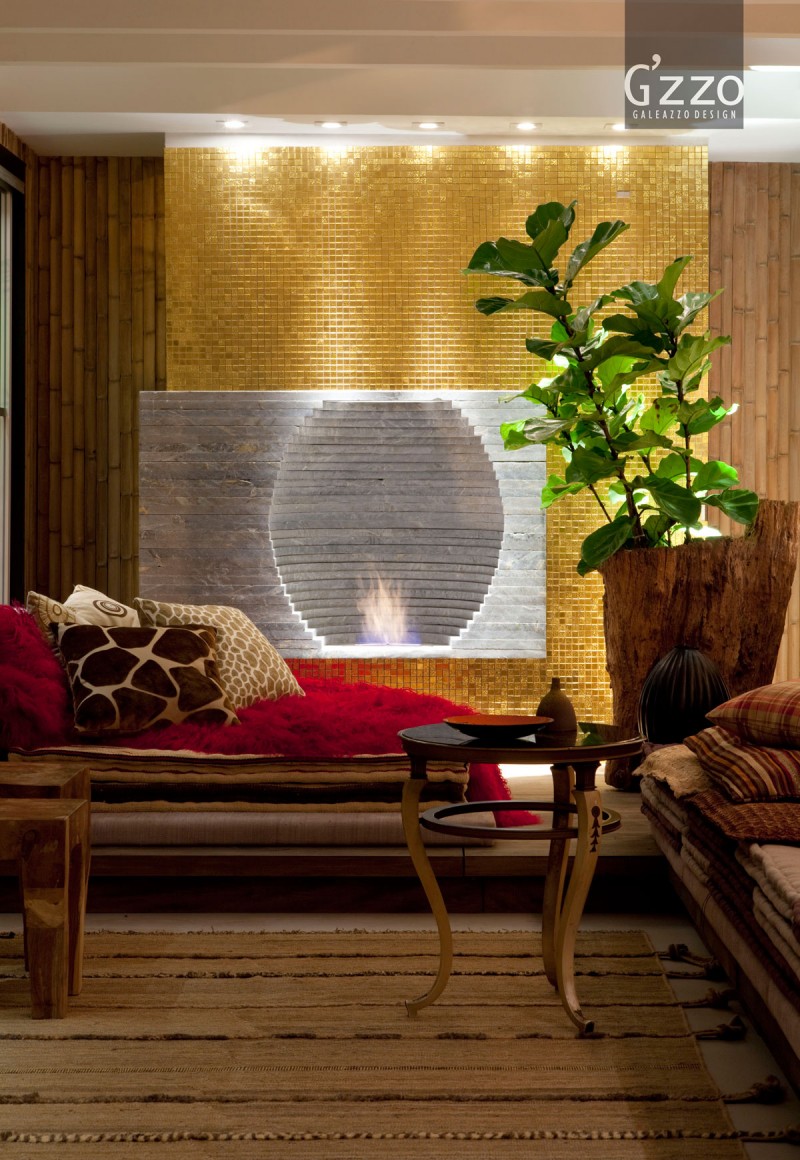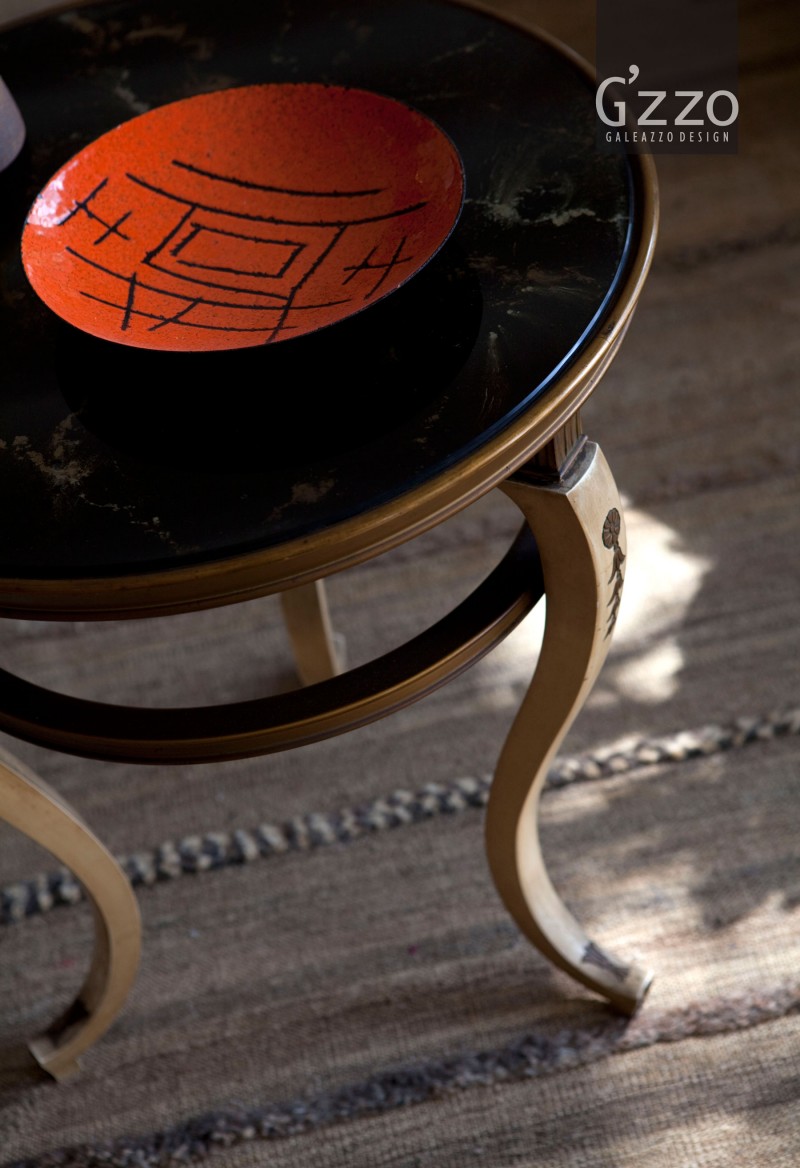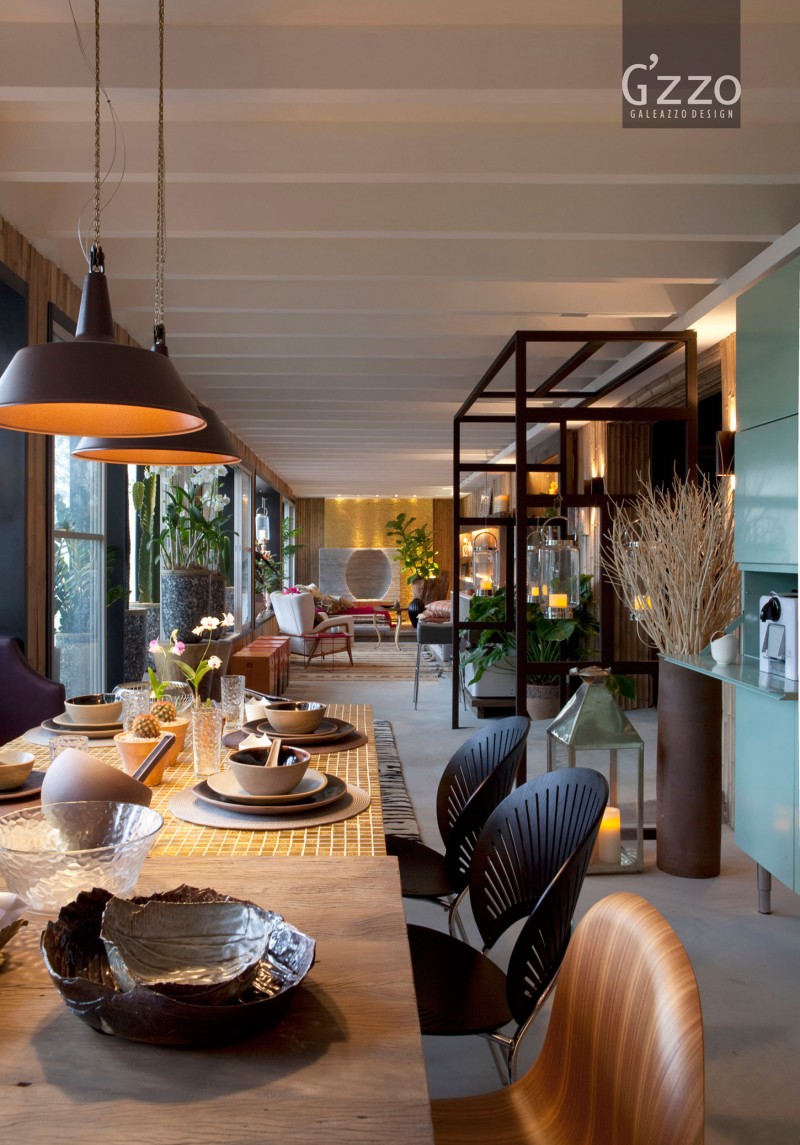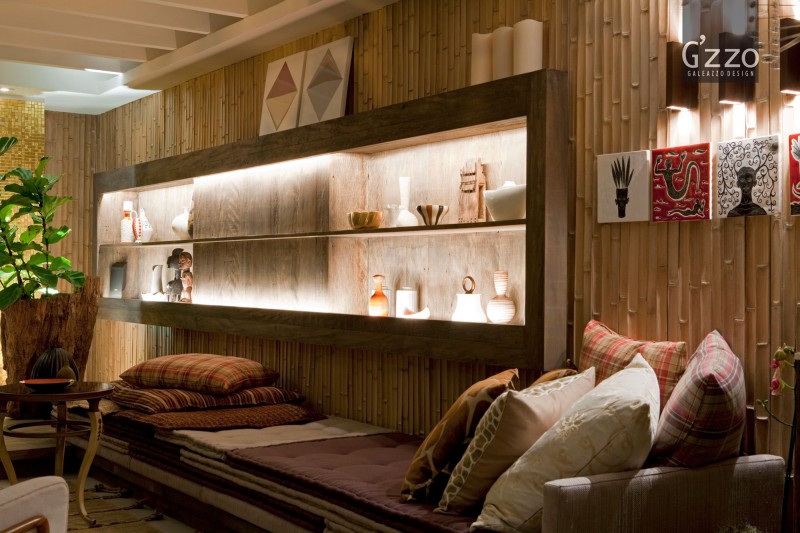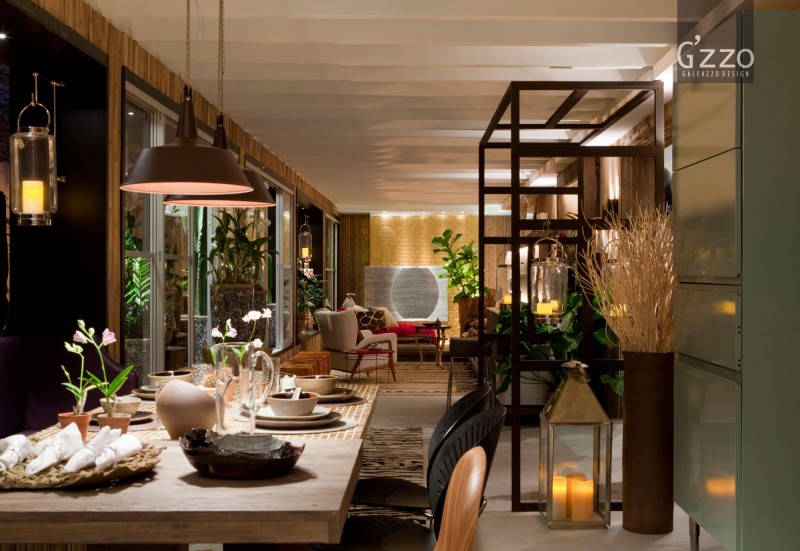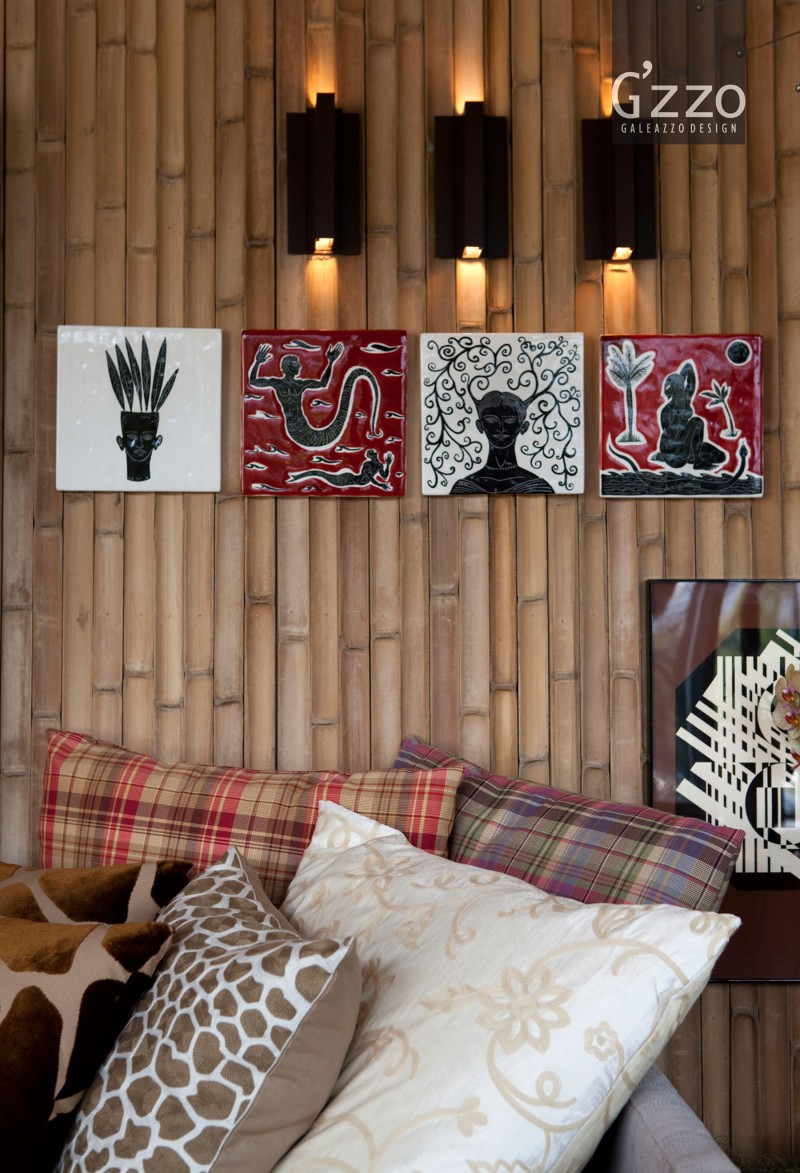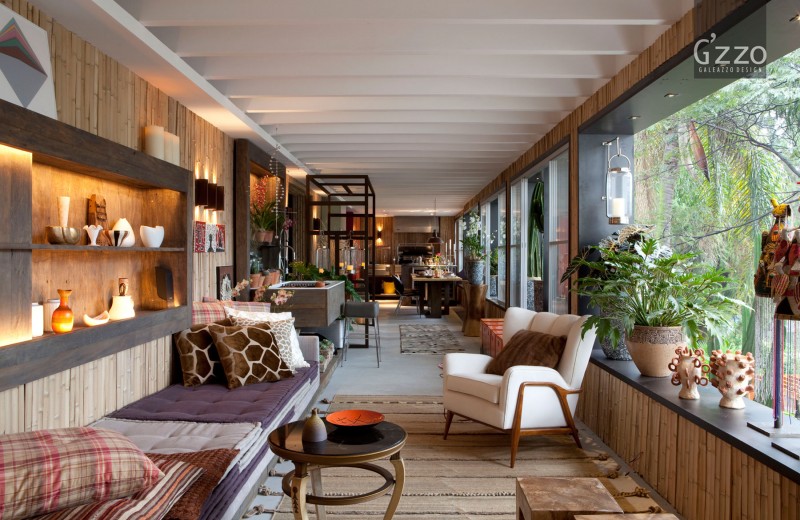 Image By : Galeazzo Design
View the complete gallery
Share your Thoughts!