Sleek And Bright Contemporary Home With Cool Glass-Roofed Pergola
Have you ever heard about glass and wood house design before? Yea, due to its name, you can easily guest that the house is made of glass and wood materials. But do you have any ideas about this house? How does this house look like? And what is so special from this kind of house. Well, glass and wood house actually belongs to modern house design.
The combination of glass and wood material are really common used in other modern house design. One of the best glass and wood house is Coogee House. Cooge house is located in Sidney. This modern house can show you the combination of modern design wand healthy living.
The house in Australia is one of successful glass and wood house plans. Tanner Kibble Denton Architects exudes the connection of indoor and outdoor living. There is inbuilt part in this house that can allow the tenants enjoying the beautiful view outside the house.
The most interesting part of this house is the Pergola glass roofed which can be focal point in outdoor area. How about the use of wood in this house? Well, the woods are used extensively in cladding, ceilings, flooring and also framing. So it can be clearly said that the use of extensive wood in this house really dominated.
When you come inside the house you will be greeted by cozy atmosphere in the house. Yea, the use of natural elements like glass and timber is beneficial to create comfortable atmosphere in the room. As it has been known before that the use of wood can give warmth to the room. It is then combined with the use of extensive glass which can trap the heat of the sun.
This Sidney residence is featured by some modern furniture. Here you can find modern sectional sofa, dining set, and also artistic pendant lamps. This modern glass and wood home can be inspirational house design for you who want to build a lovely house.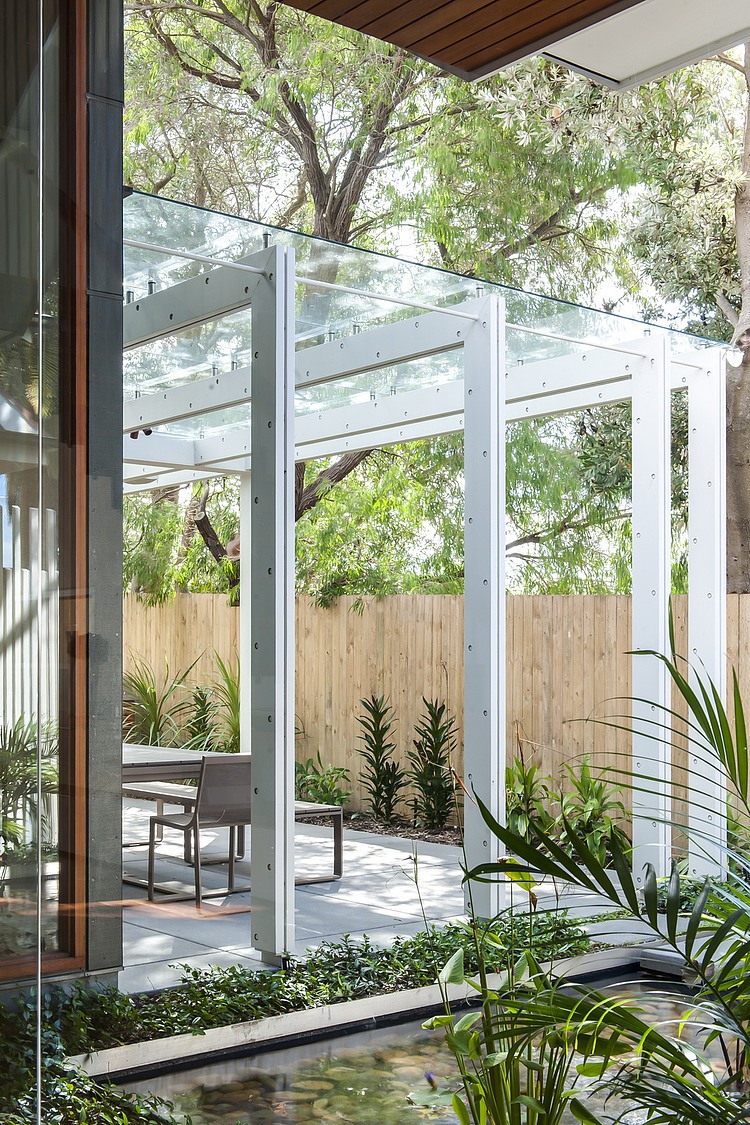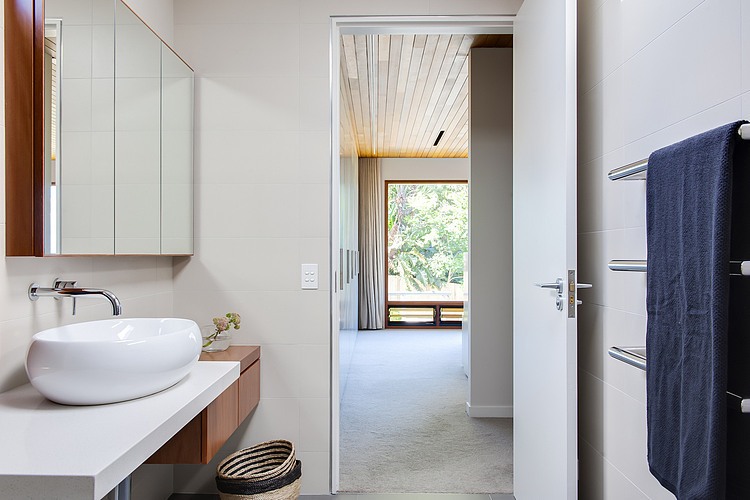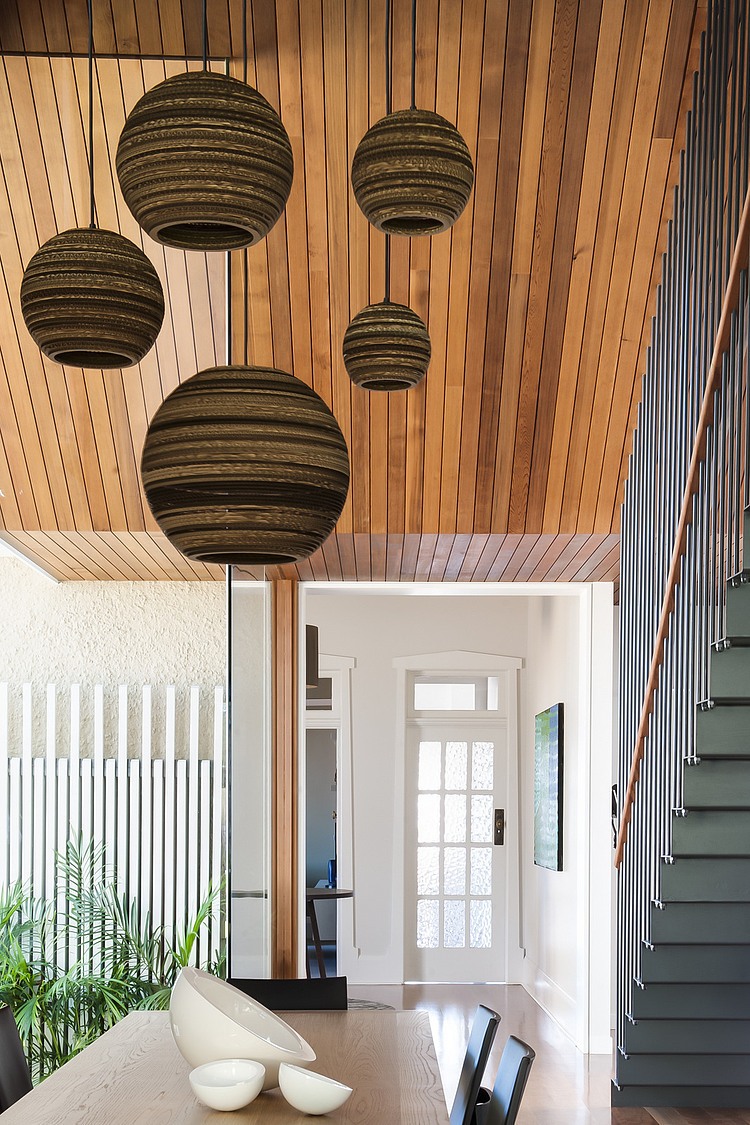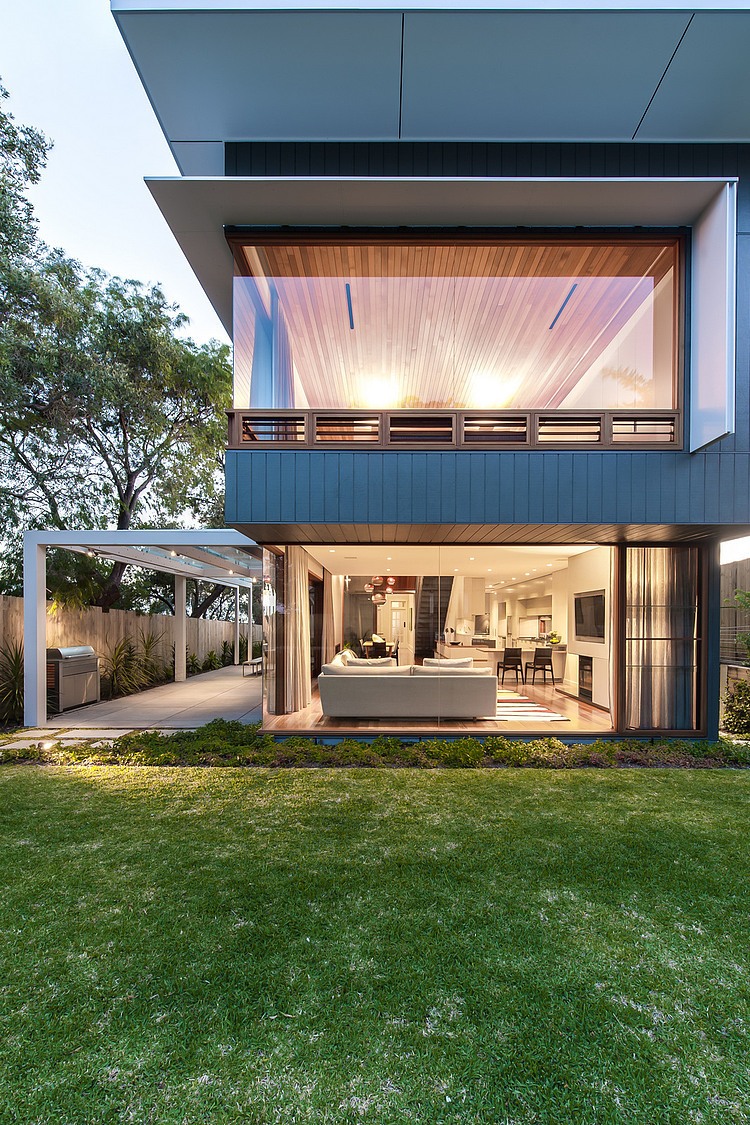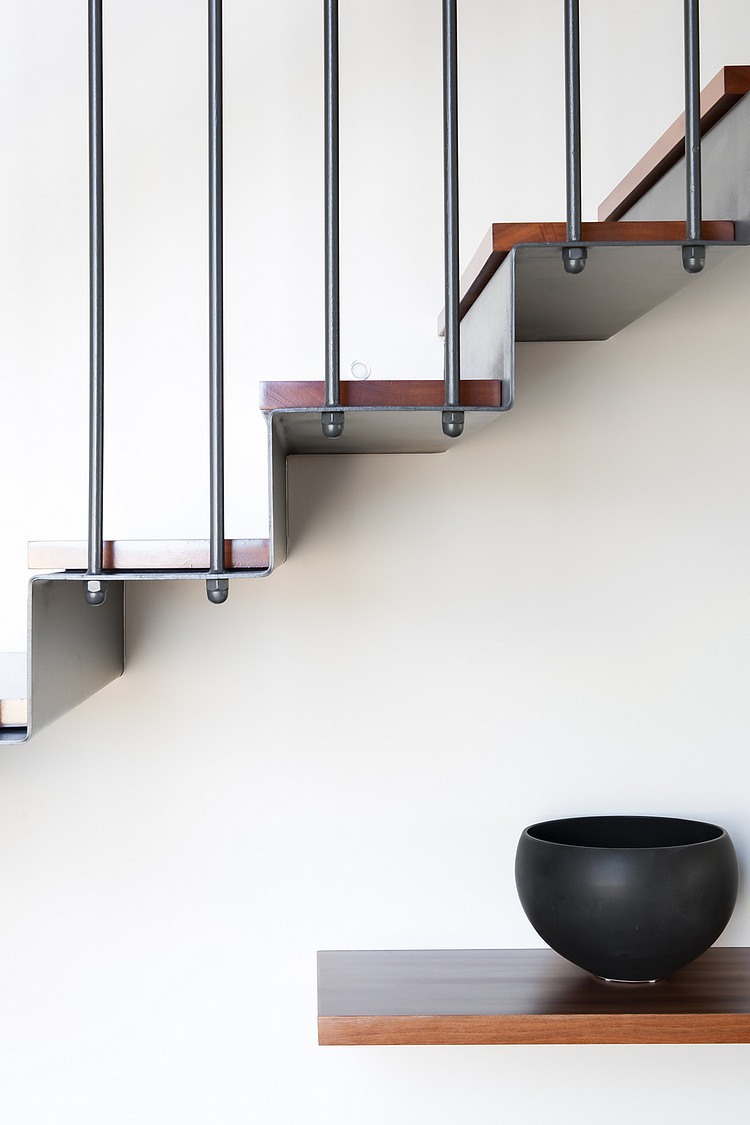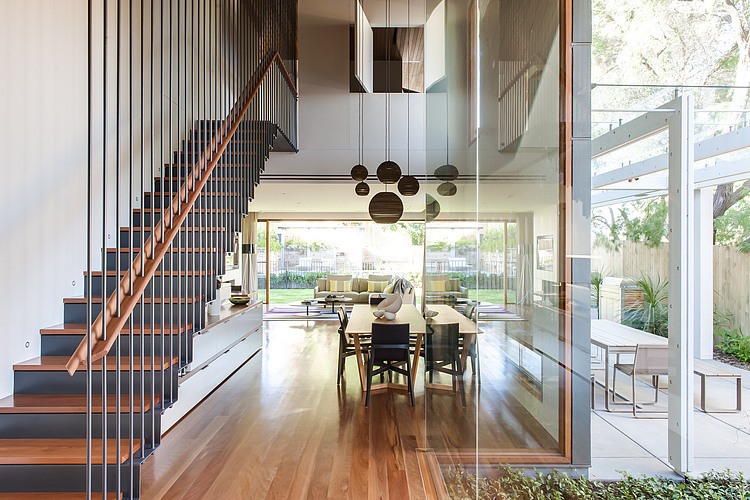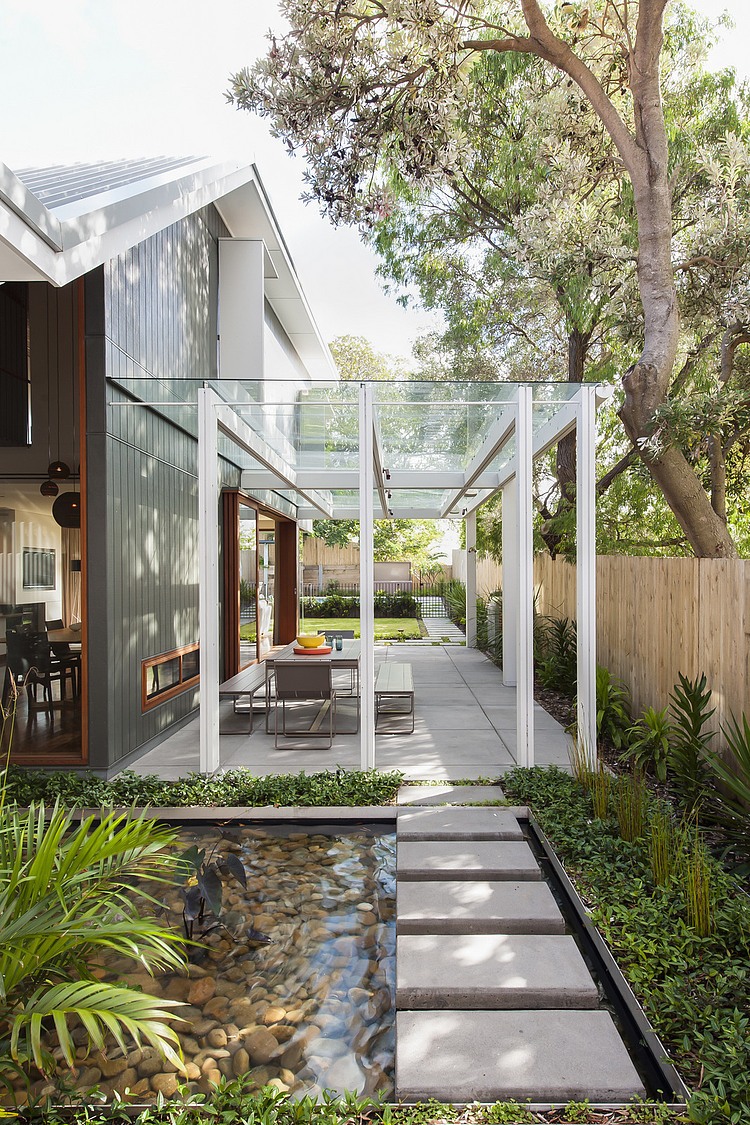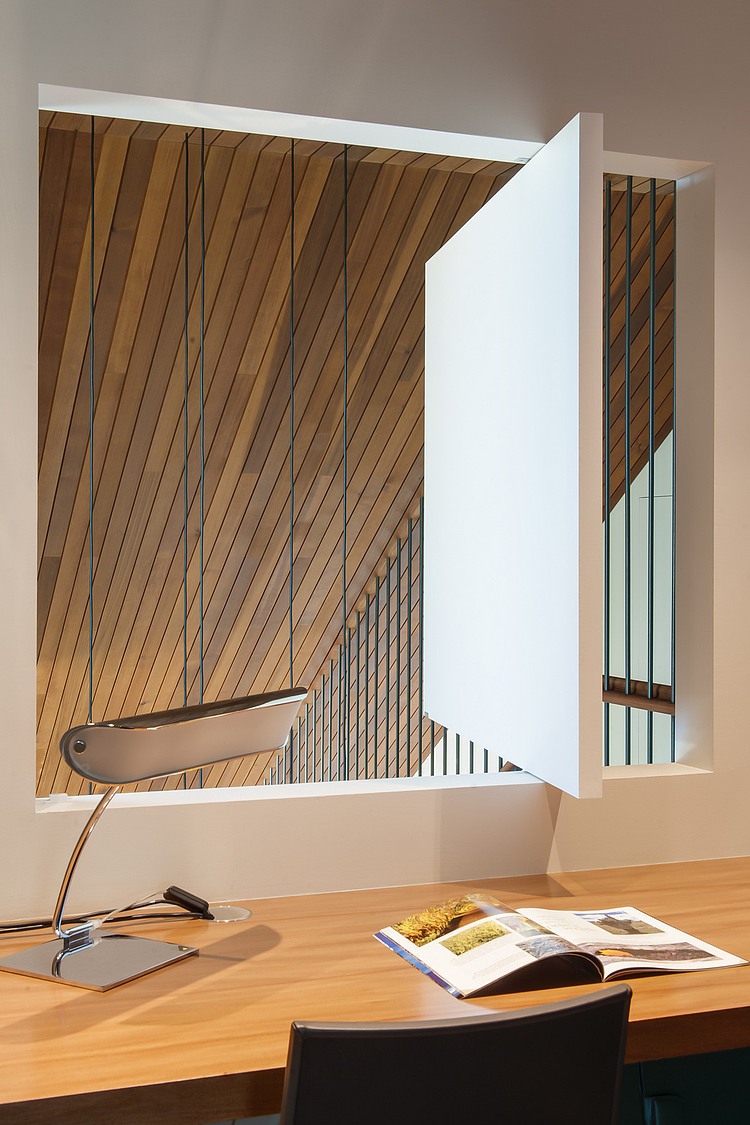 Image By : Tanner Kibble Denton Architects
View the complete gallery
Share your Thoughts!