Admirable Vintage Interior Revels In Two Levels Loft Apartments
There should be a saying that vintage interior is never dies. It is indeed never dies; the beauty of vintage style is inevitable adorable and mostly vintage style offers nothing but charming beauty and authentic appeal.
Here I have some pictures from a duplex loft with eclectic and vintage beauty. This loft focused on the height of the ceilings, tile roof and brick walls while on the other hand the interior concept is way more eye catching with lot of purple accents, vintage interior design, sparkling chandeliers and another luxurious accessories. Neutral tones have been known for its easy blend with any interior concept, particularly, this loft that has high ceilings and bright atmosphere.
Look at the first picture here, the main living space is rather spacious with tiles floor and exposed brick walls. This area accommodates several social spaces such as living room, dining area and the kitchen. In the living room we can see the vintage beauty combined with luxury appeal.
Neutral color scheme become more stylish because of the elegance purple accent in the furniture set. Purple accent sparks nothing by elegant and sassy at the same time. In this living room, there are several decorations such as luxurious chandeliers, white flowers in transparent vases, fur throw pillow, and floor to ceiling off white curtains, pretty standing lamp and also sleek bookshelves.
Meanwhile, on the other social areas which are dining area and kitchen, the main color scheme tend to rely on bronze. Surprisingly, bronze has its natural sparkle with elegance and stylish yet vintage beauty as well. The dining area gathered together with the spacious kitchen to provide casual meal during relaxing time.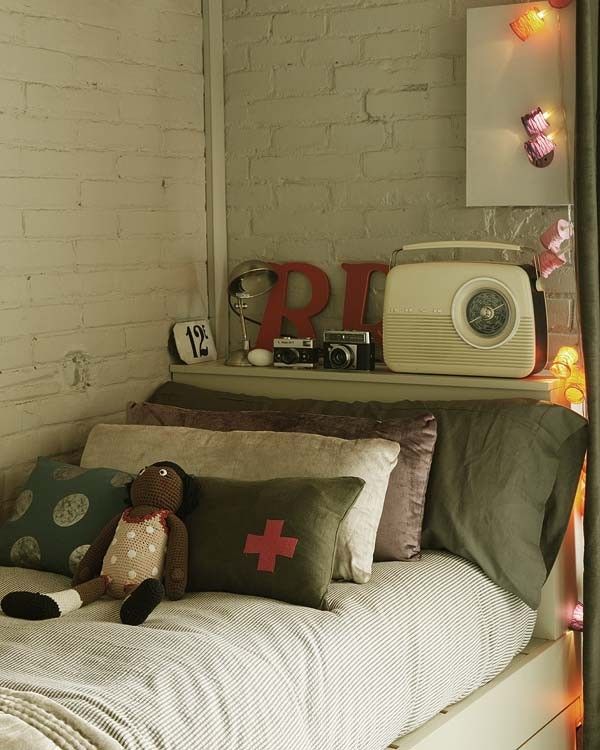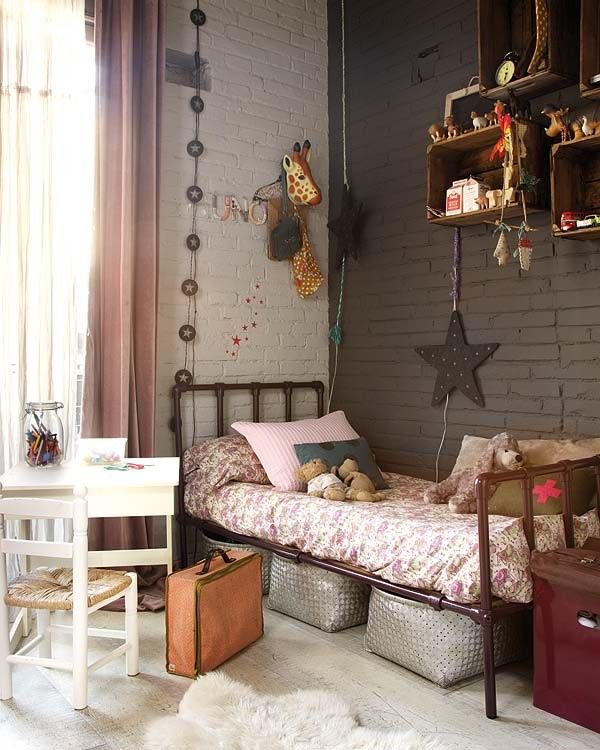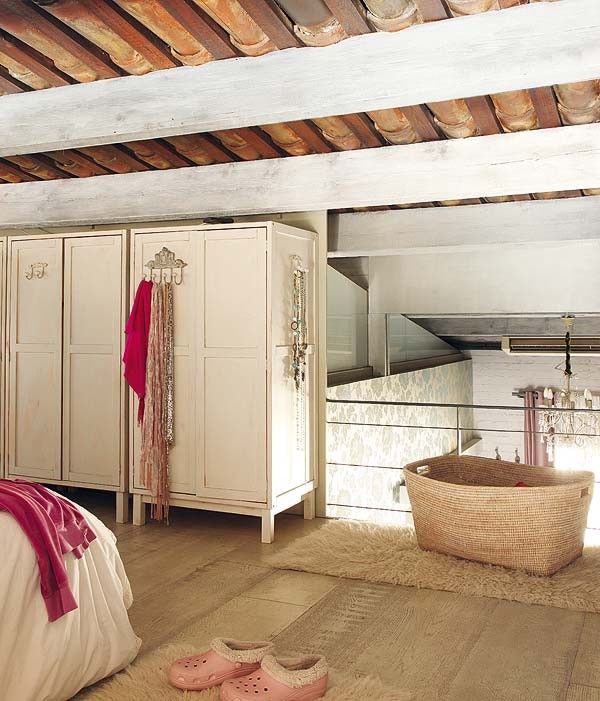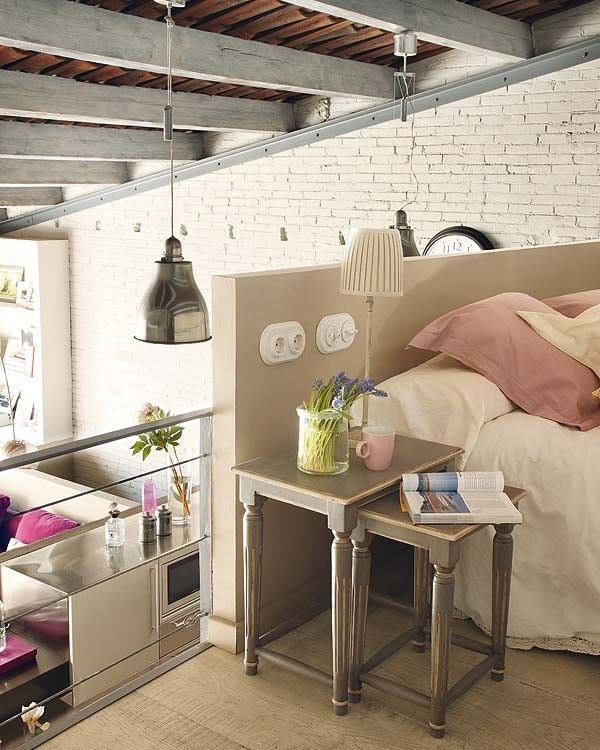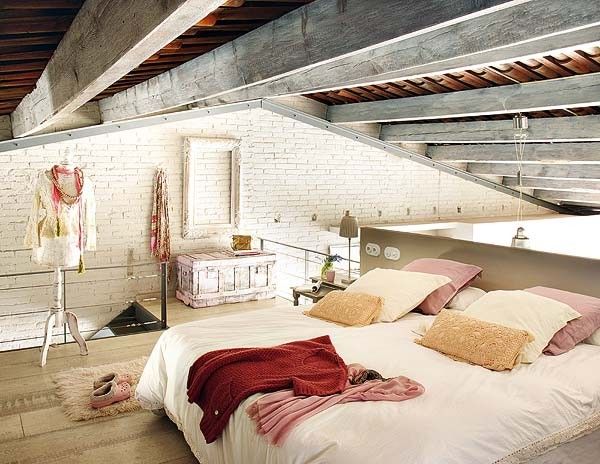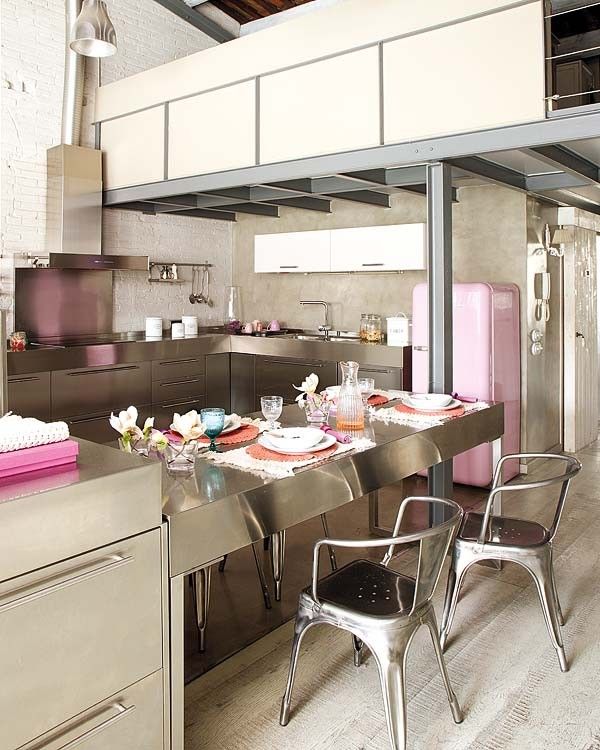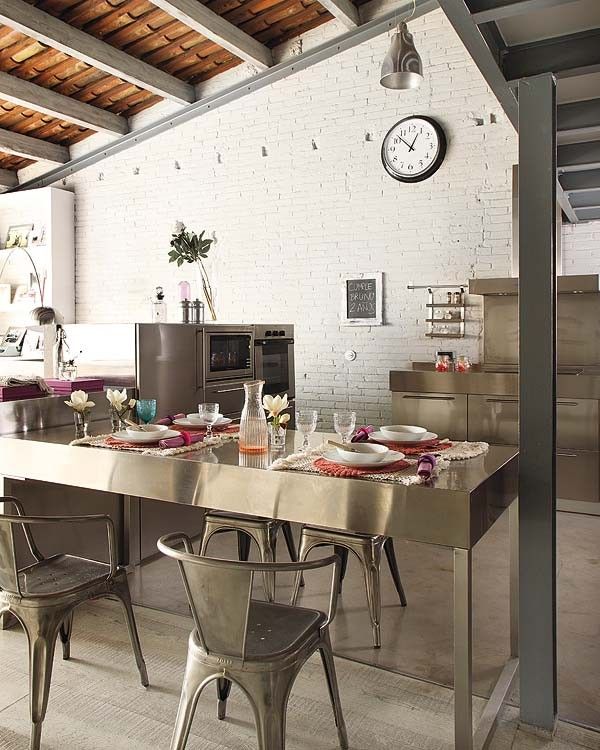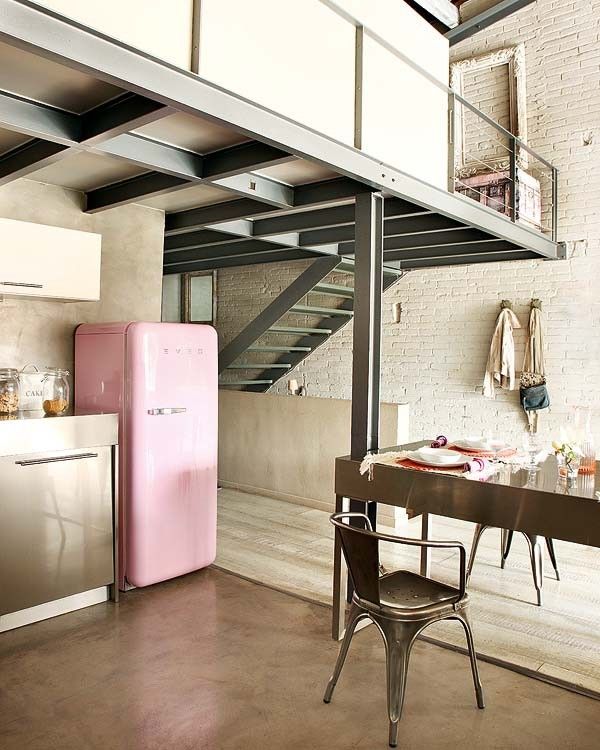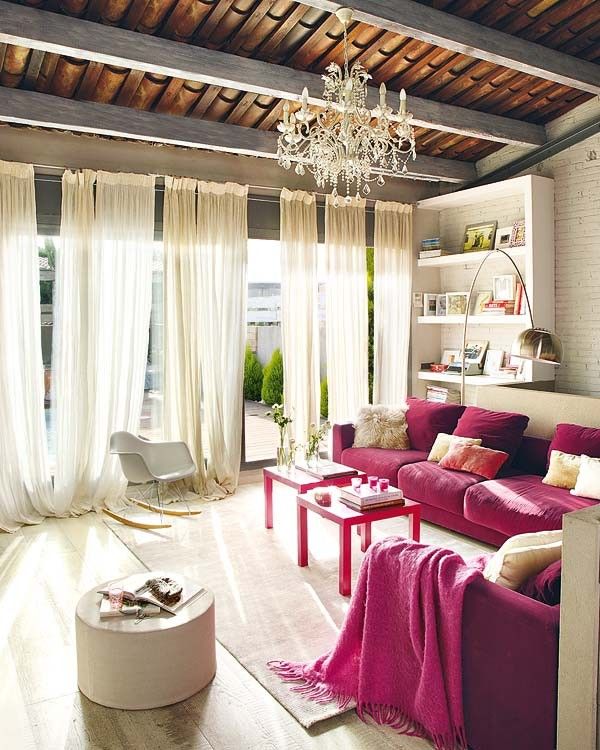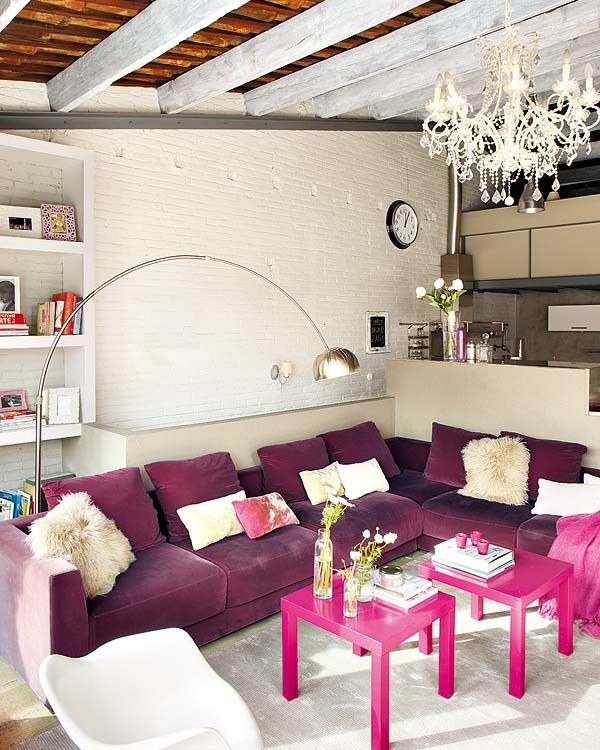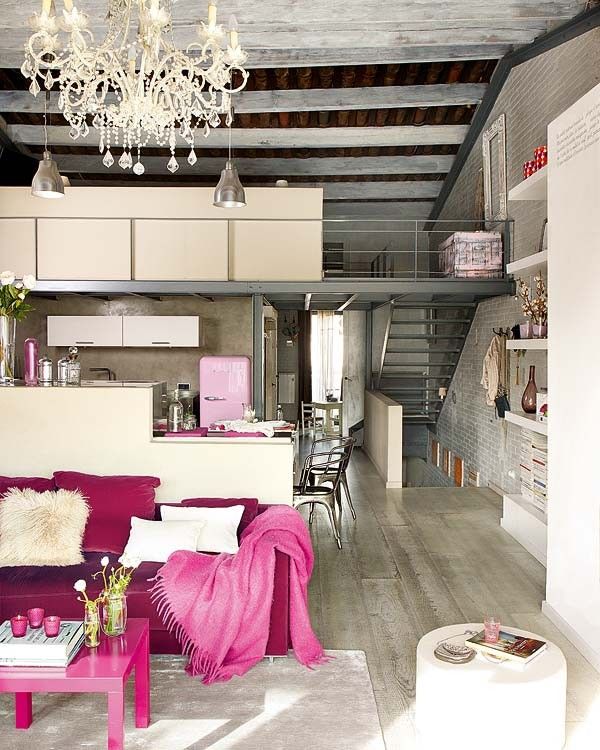 This spacious kitchen completed with complete kitchen utensils and ergonomic concept with modern amenities that would makes you enjoy a bit more time in this area. The vintage interior design style doesn't stop there, there are also the bedroom areas in the upper level where you can found more vintage element in the accessories, decoration or the color selection.
View the complete gallery
Share your Thoughts!