Luminous White Loft With Vibrant Accent Colors In The Middle Of New York City
Residence 2990 is name for a luminous private house in white loft design that has been designed by New York architectural company. Shelton, Mindel & Associates is the firm which has selected by the owner of this house. This building has deliberately designed inside an attic and colored in white at all. Why should white? It is because white would give the best impression of futuristic-minimalist design. Instead of the white color that is used as base color, other light color like; blue, yellow, red and vibrant theme.
Let's start from the vital room inside! There are three main rooms which set into as one in considerable space and equipped with beautiful color combination and mixture. The essential white loft interior design has nicely coupled by vivid fixtures and wall arts.
First, we are going to peel out the living space. Here they are some additional fixtures like blue chairs and orange squared pouf have blended in natural room arrangement. Besides, ahead the blue chairs there are a set of white sectional settee and mate by pasty fiberglass coffee table.
Behind the family room, there is a relaxation nook or utilize space that is fully equipped with mixture of traditional furniture and modern accessories, while, a build in fireplace that is continued with the ceiling and the floor construction. Black has chosen to paint the entire part of the fireplace and looks much contrast with the white open shelves around it. Round wooden drinking table, metal mesh chair, and eccentric single sofa in gray hue. Classic!
Move towards to bedroom, luxurious color has applied endlessly in every section of the room and finished in vintage touch. Minimalist like what have explained in advance has expressed by few furniture which has arranged inside. Not much, but cozy enough to be occupied.
No air conditioning, just a ceiling fan that replaces the use of the electronic device inside. As finishing touch of this minimalist loft design, a lengthy brown palette curtain has tied around to divide the workspace and the bed nook.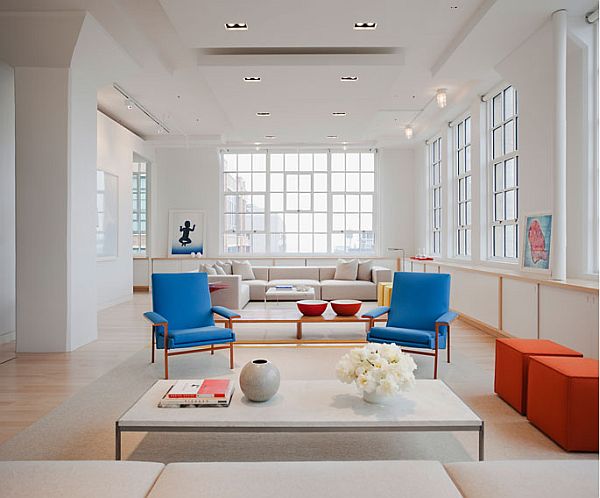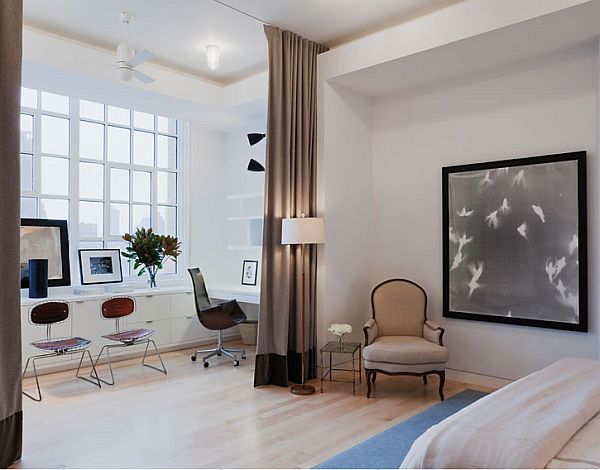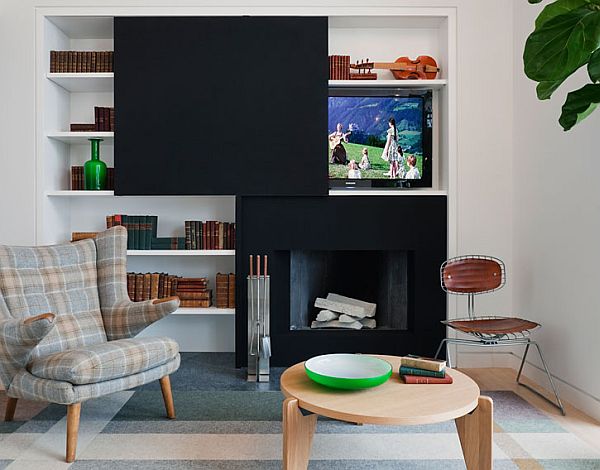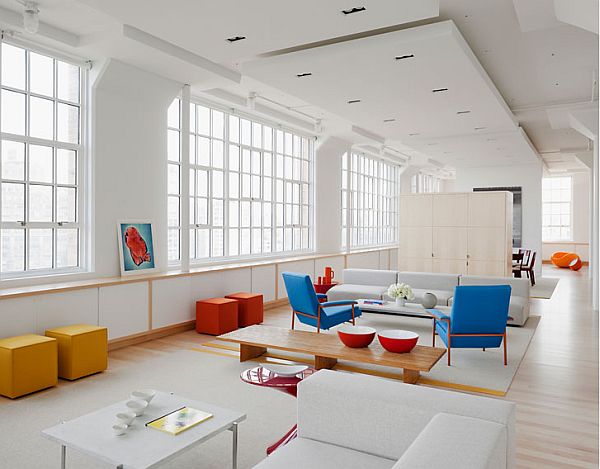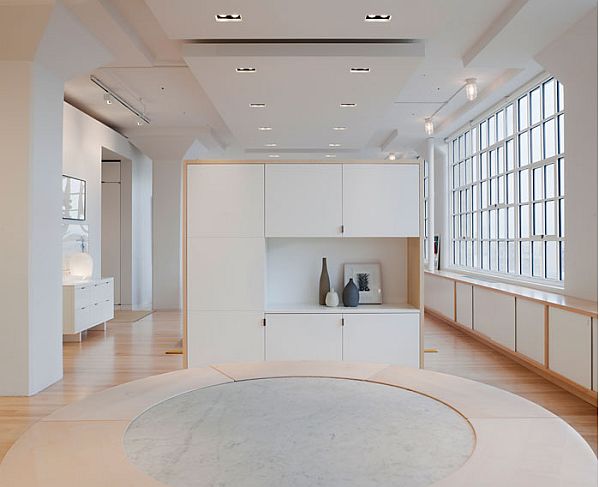 Image By : Shelton, Mindel & Associates
View the complete gallery
Share your Thoughts!